Jame Mosque (Persian: Masjed-e Jame, Means: Grand Mosque) also known as Friday Mosque is one of the most valuable artistic-historical heritage of Islamic architecture in Yazd, Iran. Dominating the old city, this magnificent building has a tiled entrance portal that is one of the tallest in Iran, flanked by two magnificent 48m-high minarets and adorned with an inscription dates back to 15th century. The exquisite mosaics on the dome and Mihrab, and the tiles above the main western entrance to the courtyard are particularly stunning.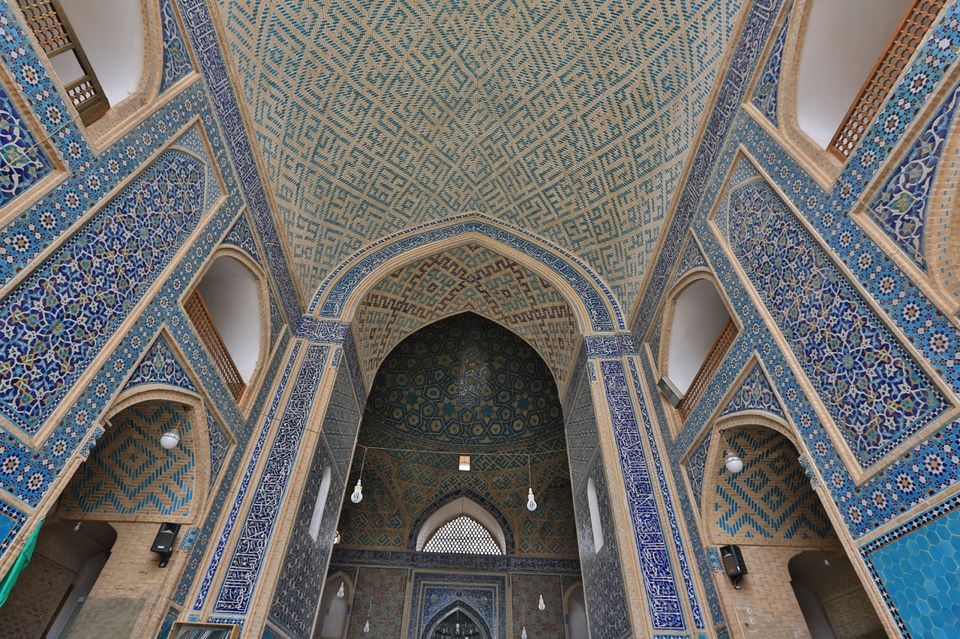 Since we were really interested to stay at a traditional hotel in Yazd, we checked different websites and asked different people so at last we booked Dad hotel in Yazd, where we had a great experience.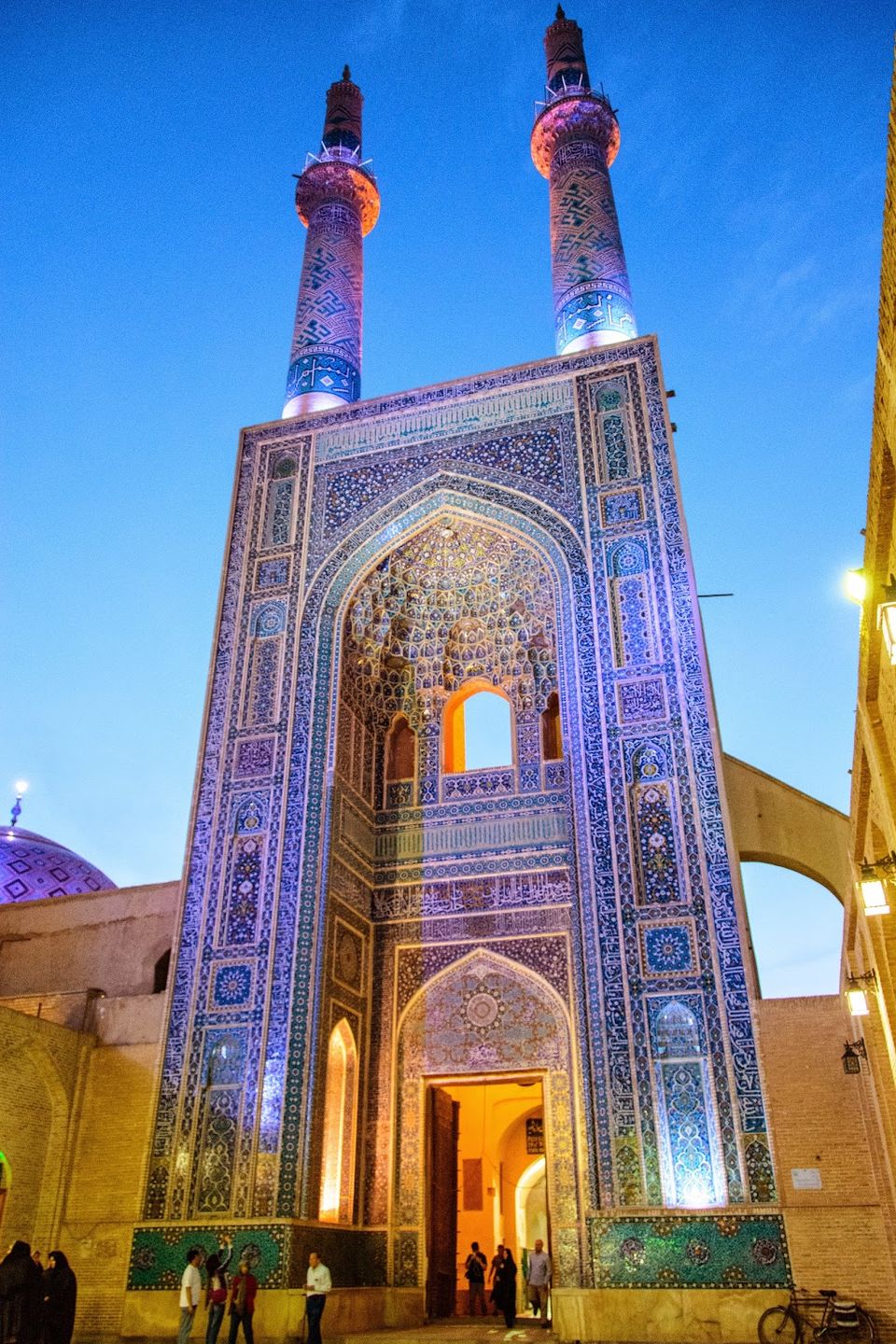 According to historians, the original building was a Zoroastrian fire temple during the Sassanid era, which was converted into a mosque during the Seljuk reign. Unlike most the Iranian Jame Mosques, which are distinguished from regular mosque by their use as places of worship for the community each Friday, the mosque bears strange resemblance to Sassanid buildings. It has large rectangular winter prayer halls. The mosque's grandeur and unique style in combining ancient and Islamic architecture are appealing to visitors.