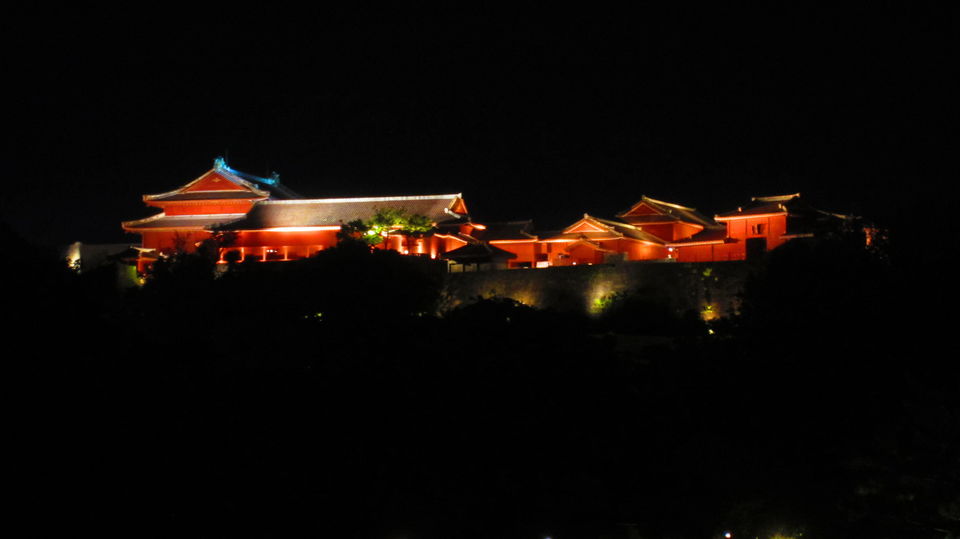 A 'symbol of Okinawa', Japan's historic castle, was engulfed by fire on the morning of October 31st. A large part of the iconic Shuri Castle was destroyed when the fire broke out at around 2.40 am.
About 100 firefighters and 30 fire engines were pushed into the fire fighting operations and the fire was brought under control by late noon. However, more than 4,800 square metres (51,667 square feet) of the castle complex was consumed by the blaze. A fire official told international media that three main buildings have burnt down, with nothing left behind.
The cause of the fire has not been ascertained yet but officials said that the fire started in the main building of the complex, and spread quickly to nearby buildings. The fire officials at the scene defined the blaze as "extremely hard to control" and added that the radiant blaze was very strong.
Some videos showed large flames engulfing the castle in the dark and the extensive damage done to the site could be seen after sunrise.
Located on the southern island of Okinawa, the 600-year-old Shuri Castle is a key part of a complex dating back to the Ryukyu Kingdom. The World Heritage Site is believed to have been in use from around the 1400s.
The complex, that was largely destroyed during World War II, was extensively restored and reopened as a national park in 1992. However, the faithful reconstruction managed to keep the significance of the site intact and the castle, along with the remaining ruins was registered along with other Ryukyu sites in the region as a World Heritage Site in 2000.
Share your travel experiences with global travellers. Write about it here on Tripoto and earn Tripoto Credits!
Watch travel stories come to life with Tripoto on Youtube!