Trip Itinerary
Tokyo -> Miyajima -> Hiroshima -> Osaka -> Hamamatsu -> Kyoto -> Gotemba -> Mt Fuji -> Hakone -> Tokyo
Important information about Japan Rail Pass: The most affordable way to travel across Japan is the Japan Rail Pass that provides access to almost every Shinkansen Bullet train route. These bullet trains are among the world's fastest and they run faster than the speed at which an airplane's takes off. One needs to necessarily procure the Japan Rail pass in their home country because it is not traded once you enter Japan. Preferably buy the ordinary Japan Rail Pass, which is as clean as the Green car. Seats can be pre-booked from automated machines or at the counter of JR Stations. So booking one night prior for the next day trip is a good idea. In case you haven not pre-booked, even then you can travel in Shinkansen in the non-reserved coaches. The non-reserved coach numbers are displayed at the platform. Japan Rail Pass can be used only on the JR Lines. To travel within city, one has to buy separate tickets from the automated machines. At first it can be quite overwhelming to understand the train system, but pretty soon it all makes sense.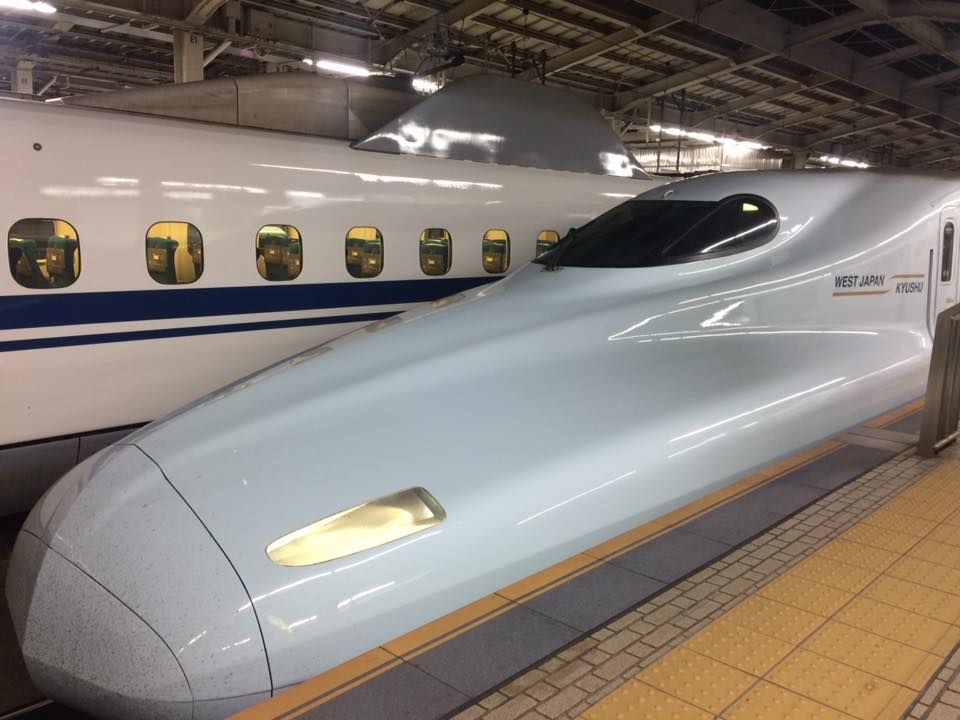 DAY 1 - TOKYO
I landed on Narita International Airport and headed to Tokyo after collecting the Japan Rail Pass from JR East Railways counter.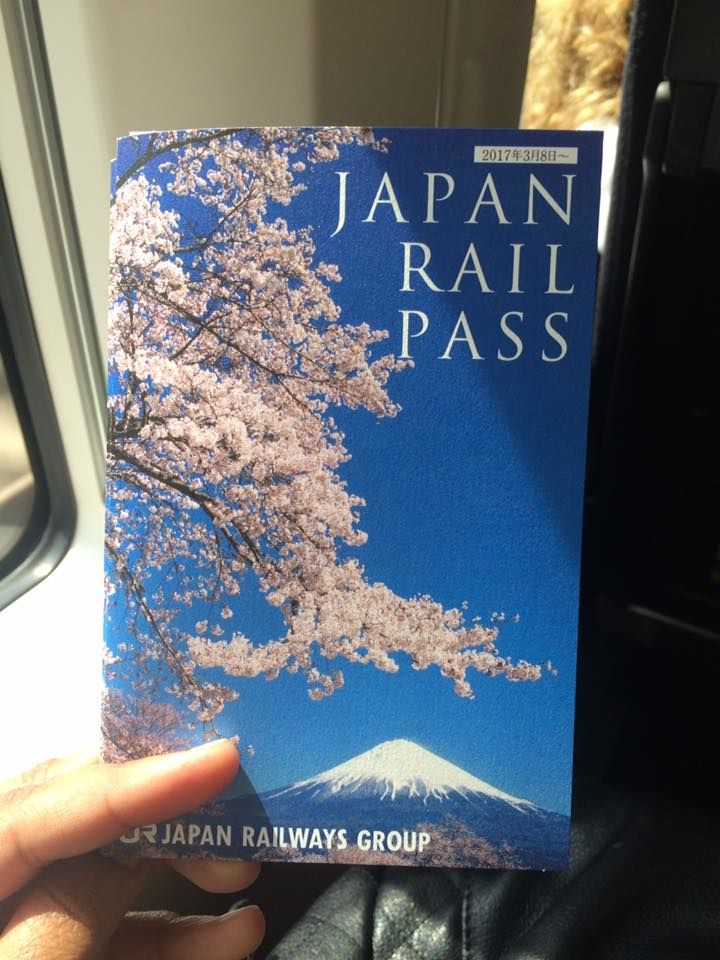 Cherry Blossom season in Japan is the most jovial time to visit the country. Sakura, the well known season teaches an important lesson to Japanese, about the fragility of life, as the season lasts only for 14-15 days.
I spent the day exploring Tokyo including the Indian Embassy area, which is the amongst the best site to view Cherry Blossoms in the night. The other site being Ueno Park.
DAY 2 - TOKYO
I continued to explore Tokyo including Shinjuku, Shibuya Market and Shinjuku Gyoen Park. Tokyo is characteristically famous for inexpensive electronics and Bic Camera is great stop any kind of electronics that you might be craving for. The Tokyo Sky tree is also a beautiful site to watch.
DAY 3 - Hiroshima and Miyajima
From the Tokyo Station, I took a direct Shinkansen to Hiroshima station. (Time approximately 4 hours 15 mins). One thing to remember is that Shinkansen are unflinchingly on time having a precision in seconds. I was lucky to get a clear weather during the journey, therefore experienced a spectacular view of Mt Fuji on the way.
For people who have the Japan Rail Pass, Miyajima ferry is covered. Therefore, before leaving for Hiroshima, I took a detour to Miyajima through a local metro line. I could easily drop my luggage at any train station in luggage stores. These luggage stores are very convenient, though a bit expensive. The ferry took me to Miyajima which is a world heritage site and gave me glimpses of an old Japanese village with deers all around roaming freely on the roads.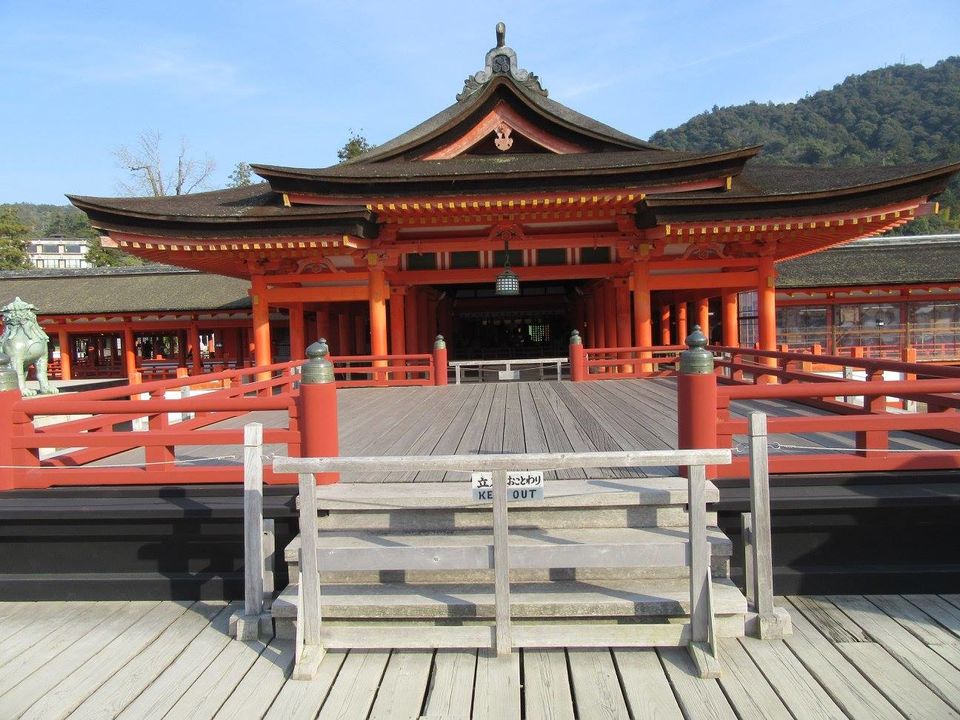 I left for Hiroshima post Miyajima to visit the Atomic Dome in the night. Hiroshima has a very European vibe to it with pubs and bars across the river. I was lucky to have a friend's restaurant in Hiroshima where I got to eat good Indian food in dinner.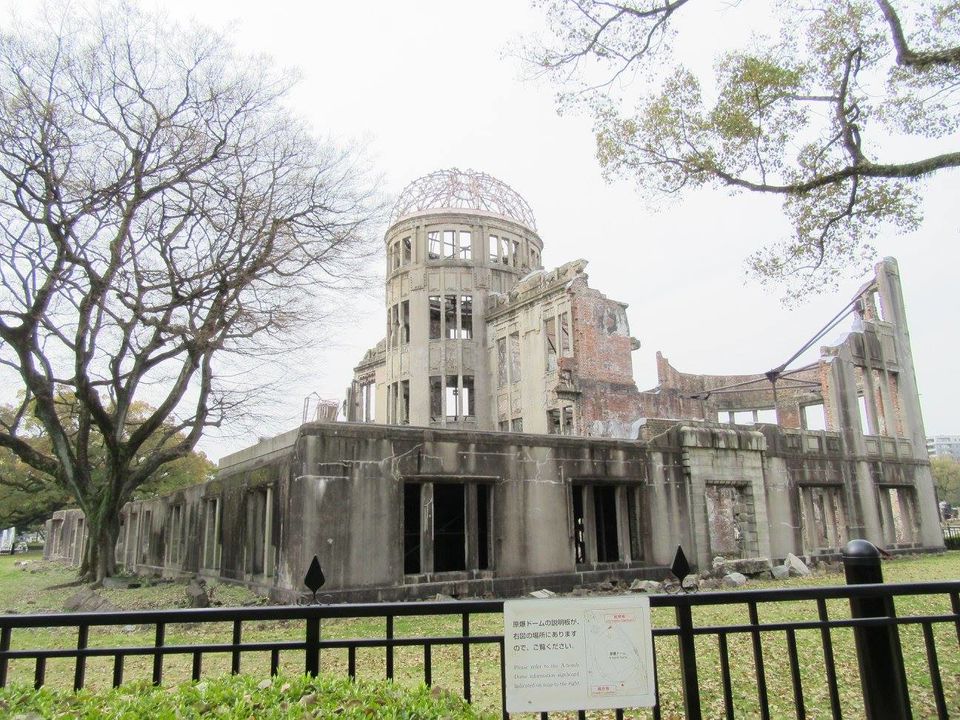 In the morning, I visited the Hiroshima Peace memorial and Atomic dome. The cherry blossom season was at full bloom.
DAY 4 - Osaka
The next destination was Osaka, nearly 1.5 hours away from Hiroshima. Osaka has some amazing gardens and a gorgeous Osaka castle. Osaka also has a universal studio to add a feather to its cap, but I barely had any time to visit it. After roaming around Osaka, I headed to Hamamatsu, where my old friend was waiting to host me for the next 2 nights.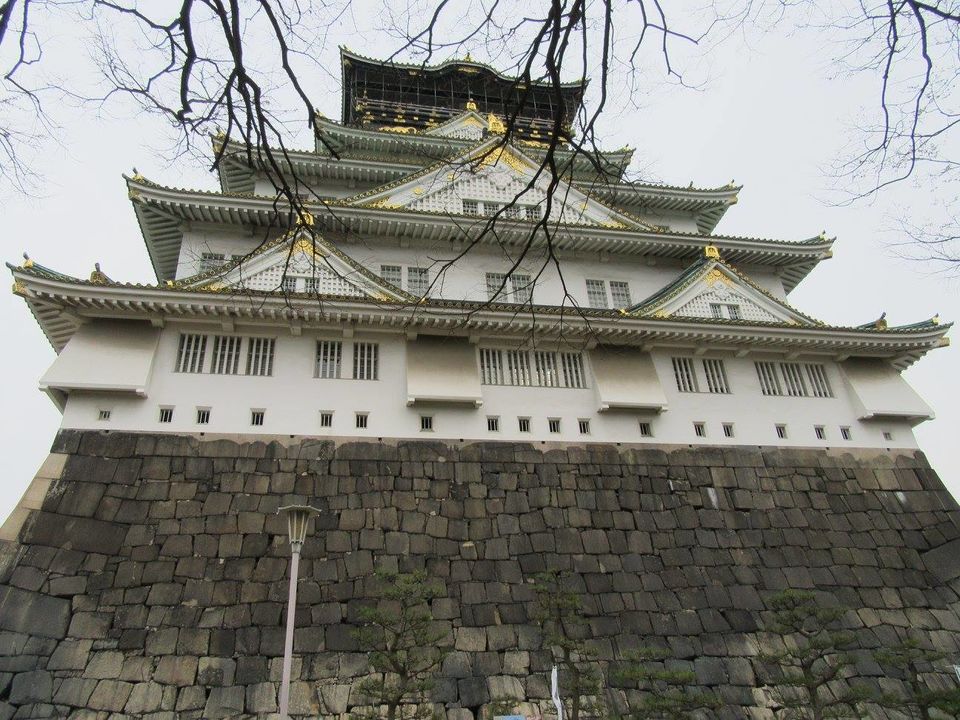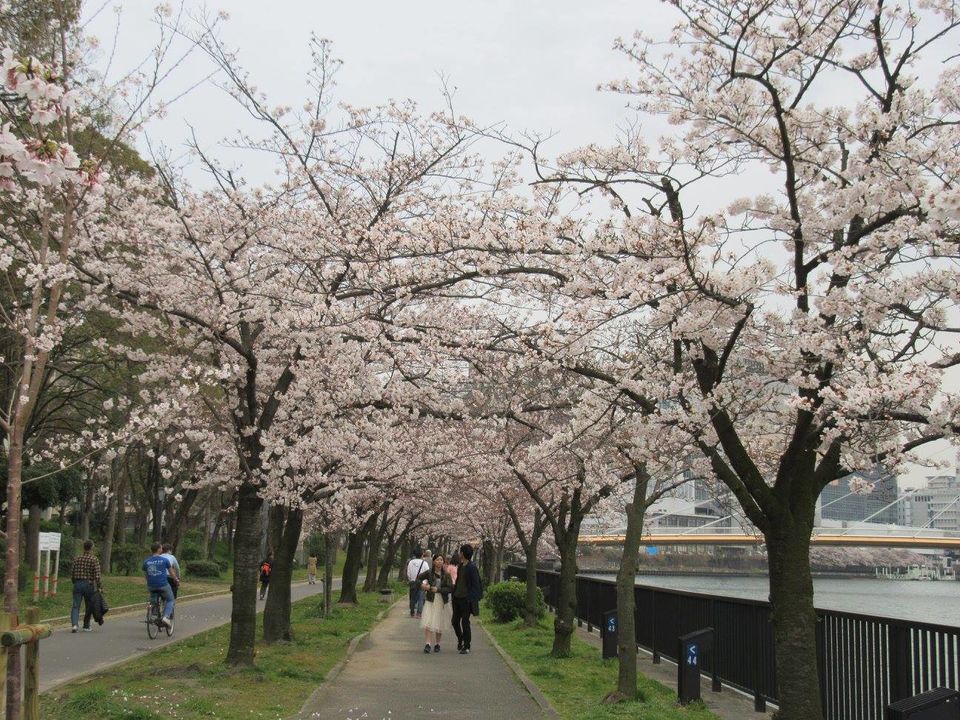 DAY 5 - Kyoto
I took an early morning train from Hamamatsu to Kyoto. A Direct Shinkansen from Hamamatsu to Kyoto takes approximately 1.5 hours. Kyoto is an old Japanese town, that exhibits Japanese culture in a very vibrant way. I explored the famous Arashiyama Bamboo forest and later visited the magnificent Fushimi Inari-taisha. The temple Fushimi has been shown in the movie 'Memoirs of Geisha', if one remembers the endless stretches of bright orange wooded gates. Kyoto also has a breathtaking temple Sanjūsangen-dō, which proudly stands 1001 wooden Buddha statues. After completing my visit to Kyoto I returned to Hamamatsu in the night.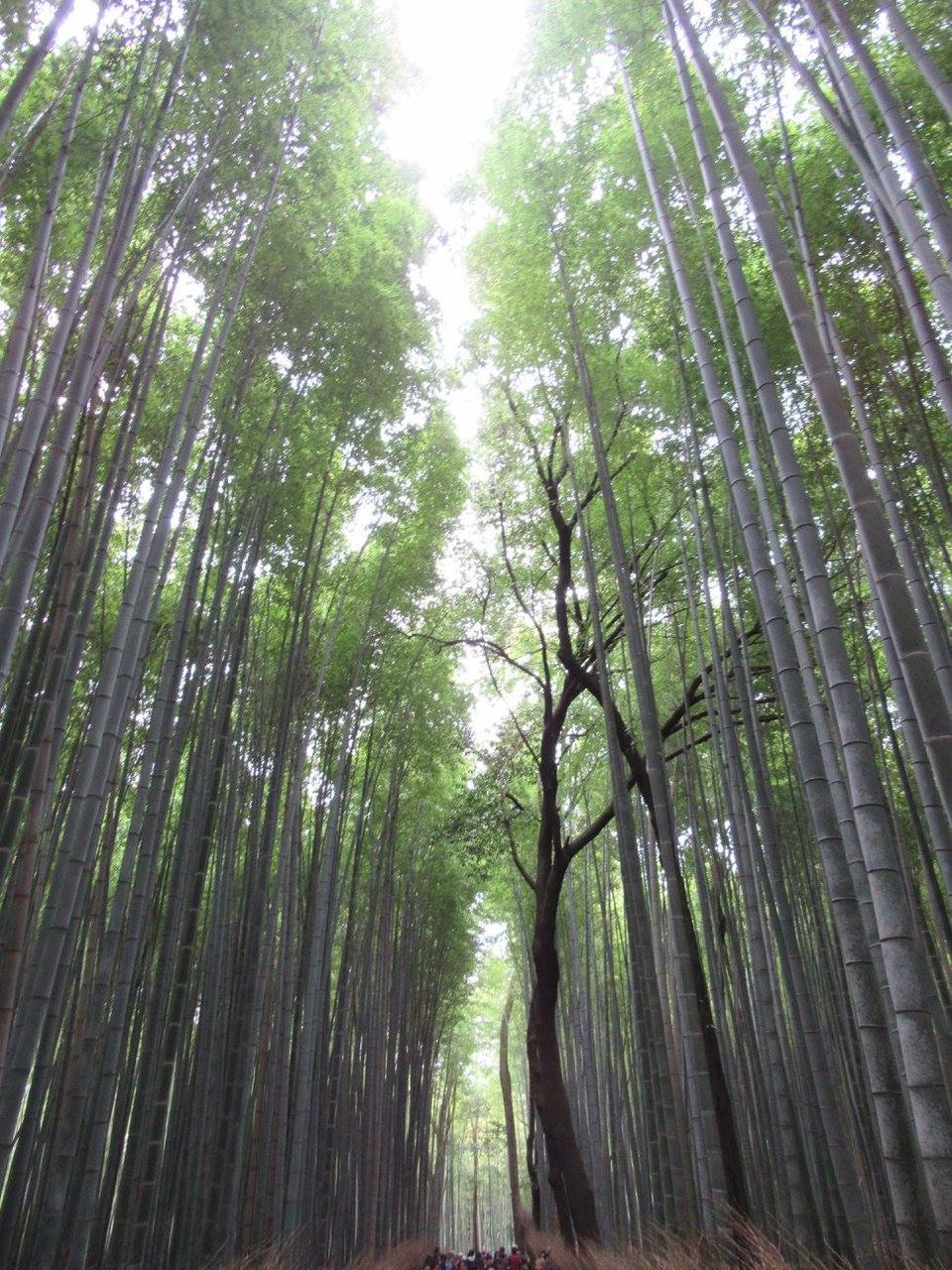 DAY 6 - Mt.Fuji and Gotemba
Next morning I left from Hamamatsu towards Gotemba, which is the closest stop to Gotemba Premium Outlets (the shopping paradise of Japan) and also a good starting point to Mt Fuji. Direct shinkansen runs from Kyoto to Mishima (Time approximately 1 hour). From Mishima, I took a Non JR Line to reach Gotemba. The trains on this line were quite infrequent.
In Gotemba, DONOT MISS GOING TO GOTEMBA PREMIUM OUTLETS and enjoying the spectacular views of Mt Fuji from Five Lakes Area (Lake Kawaguchiko).
DAY 7 - Back to Tokyo via Hakone
From Gotemba, I took a bus ride to visit Hakone from the Gotemba Bus stop. I wanted to visit Hakone to see Lake Ashi but due to constant rains, view of lake Ashi and Mt Fuji became a distant dream. Wasting no more time there, I took another bus from Hakone to Shinjuku (Tokyo). In Tokyo the last day I roamed around Akhihabara as well as Ginza market. To close the trip, I visited the very popular UENO Park that was all lit up and was snowing with sakura flowers.
DAY 8 - Returned back to Home Country from Narita International Airport.