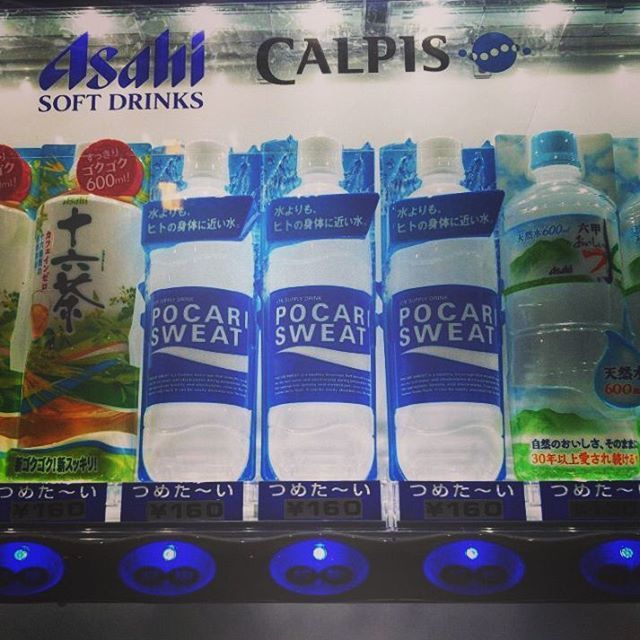 I have this love hate relationship with vending machines. They remind me of insipid black coffee, sugar-laden energy drinks and mass produced chip packets, all of which I detest. They are also reminiscent of the trains that I have almost missed, the bus stops that have kept me waiting for hours and the restaurants that have downed their shutters on my face. They take me back to uncomfortable airport terminals and crowded hotel receptions. They have disappointed me on numerous occasions and come to my rescue during some. But no matter what I do, I just cannot bring myself to ignore them.
My first tryst with Japanese vending machines was in the city of Hiroshima. It was after several long and tiring flights that I finally checked into my hotel at around midnight, famished and terribly sleepy. I did not have the time to go looking for a restaurant that would still be open at this unearthly hour or the energy to walk to the nearest 7-Eleven. My hotel had a room service menu that I could not, for the love of God, comprehend and I decided to settle with the idea that I'd be going to bed hungry that night. The Fates have this weird way of functioning because I had to make an urgent trip to the concierge and that was when I chanced upon a vending machine in the hallway. Located adjacent to the elevator, it was an inconspicuous automat that shone with gems like fruit juices, beer, pretzel packets and strange snacks that would go on to be my favourite purchases from Japan. I was a happy girl.
It was while walking around the city the very next day that I discovered dozens of vending machines lining practically every alley. I must mention that I have used countless such machines in the past but nothing compares to the novelty that Japan has to offer. There is everything from soda and alcohol to even boiled eggs, umbrellas and clothing for that matter. While most accept currency notes and coins, some have credit card slots despite the fact that Japan is essentially a cash-based society. The instructions, however, are invariably in Japanese and the locals will always be more than happy to help you maneuver the same.
I was thoroughly intrigued and still can't stop talking about the bizarre things I came across in the many vending machines of Hiroshima, Kyoto, Osaka and Tokyo. My adventures with these fascinating automats will certainly make for wonderful stories for my grandchildren.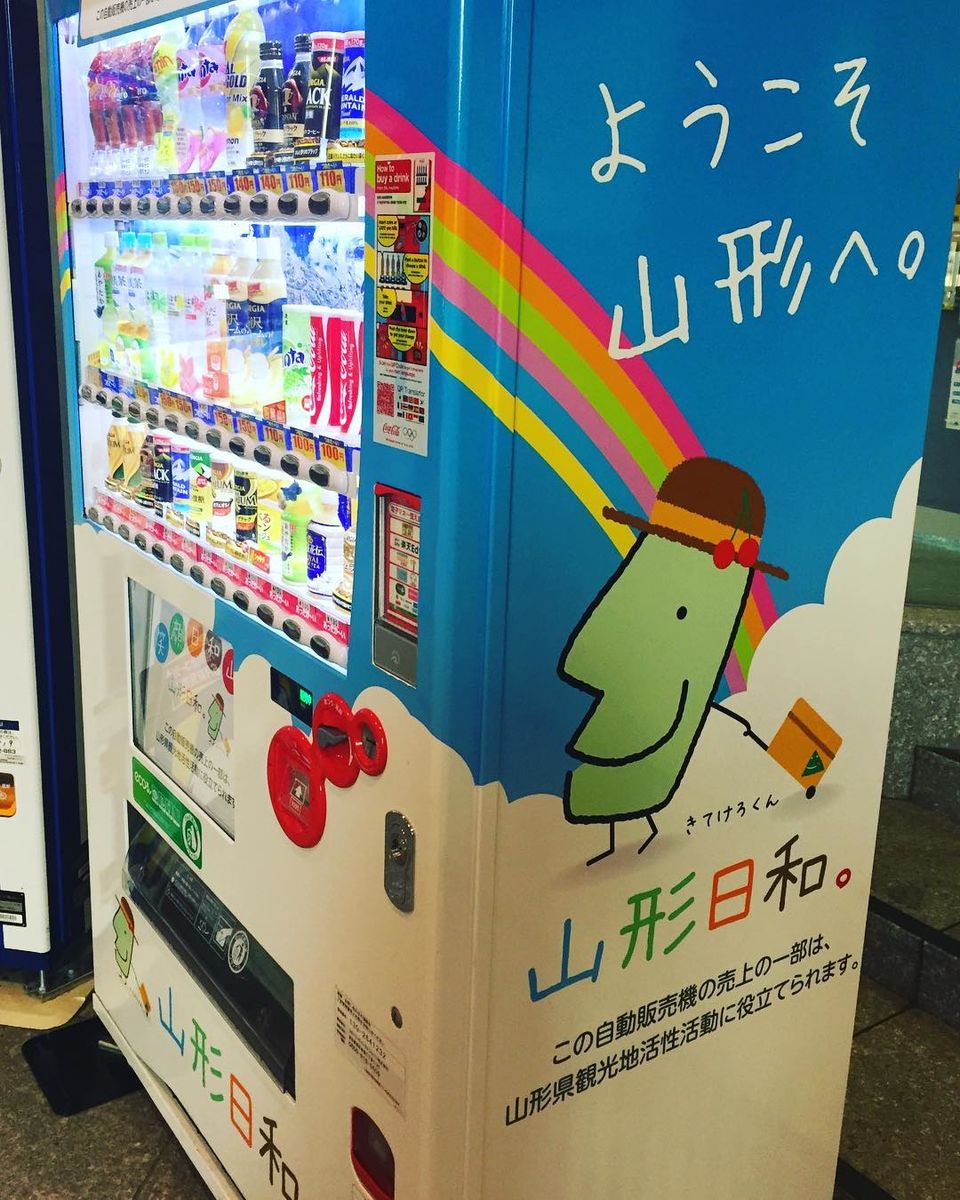 Here is a list of 10 vending machines that attracted me the most:
1) Fresh Fruits, Vegetables and Flowers
Operated by local farmers, there are a plethora of automats in Japan that sell fresh fruits and vegetables like bananas, oranges, tomatoes and cucumbers. Yes! Welcome to the future. If this fact didn't surprise you, there are vending machines that have pretty flower bouquets for you to choose from. This nation truly cares about making life easier- you can stay healthy on the go and even pick up a little gift for a loved one.
2) Boiled Eggs
While they once belonged to the countryside, vending machines dispensing boiled eggs are gaining more popularity in cities like Osaka and Kyoto. If you're looking for a healthy breakfast on the go, ditch that sandwich and grab these protein-laden consumables. You could even follow in the footsteps of the locals, get a dozen and whip up some nice, fat omelettes for yourself.
3) Alcohol
The party never ends in Japan and alcohol seems to flow like water, so much so, that vending machines in the country are stocked with beer cans and bottles of Sake wine. You can find them practically everywhere in the country and most of these are called 'Liquor Shops', much to the amusement of tourists. If you are still a minor, the machines are fitted with ID readers so as to check alcohol abuse.
4) T-Shirts
Need a change of clothes after a long day of sight-seeing? Wish you had an extra shirt so that you could get rid of your rain-soaked one? Japan has got you covered. In fact, Tokyo's Harajuku has an entire store replete with t-shirt dispensers. Plasma displays will guide you through the many styles they have up for grabs. Some even have ties for office-goers.
5) Umbrellas
While vending machines that sell umbrellas aren't really a rarity, the ones in Japan have the cutest prints and bright colours to select from. You are, after all, in the quirkiest land in the world. You will therefore never have to get caught in Tokyo's September downpour or face the wrath of Kyoto's harsh afternoon sun.
6) Socks
From socks that resemble sushi rolls to those that have prints of popular Manga characters, you can find inexpensive sock vending machines at major spots in Japanese cities. The locals seem to have this strange obsession with covering their feet in cute, graphic anklets and you can even find makeshift stalls laden with a thousand varieties of the same. Dobby would definitely love this country.

7) Ramen
Japan has this insatiable appetite when it comes to Ramen and you can trust the country to hoard machines that dispense bowls of piping hot noodles in a matter of seconds. Just tap the screen, select a flavour of your choice and put in money and this inanimate object will serve you a big cup of the laziest dish in the world. Since the instructions are mostly in Japanese, consulting a local is wise. There are several restaurants across the country that let you place an order for ramen using a vending machine and all you have to do is wait until an actual human makes an appearance with your meal.
8) Rice
Rice is the staple food of Japan and is almost revered by the locals. It therefore comes as no surprise that Japanese cities and suburbs have vending machines that provide polished and unpolished variants of rice. They are neatly packed in disposable bags and are quite inexpensive when compared to the branded ones available in major supermarkets.
9) Eyewear
Think you can't see clearly? Need immediate protection from the sun? Japan will make sure you're all right with its sunglass and spectacle vending machines. Available in a plethora of styles and colours, these are mostly designed to shield your eyes from computer screens and the sun, of course. The automats can be found in more than 50 locations in the country and are even fitted with a spray mechanism to clean your eyewear.
10) Books and Manga Comics
Bookworms can rejoice as the Japanese are voracious readers, so much so, that you will spot half of your fellow metro commuters engrossed in books and comics. To that end, Japan has automated kiosks that dispense bestselling novels, popular Manga, newspapers and celebrity magazines. You will majorly find these at train stations and airports. Most titles, however, are in Japanese.
Japan truly is the land of convenience and the country's undying love for vending machines never fails to amuse travellers. Take a trip to this hallowed land and see for yourself!