I am certain after this event, your fan following will post pictures on your social media so here I am to make this day special with words. Your energy to turn an unknown fan to known fan # DarshankeDarshan
Music has soul and that soul was bound to call me here and it was through your voice. With this I can state I am another fan of you from many of them.
D for Darshan- D for Dsoti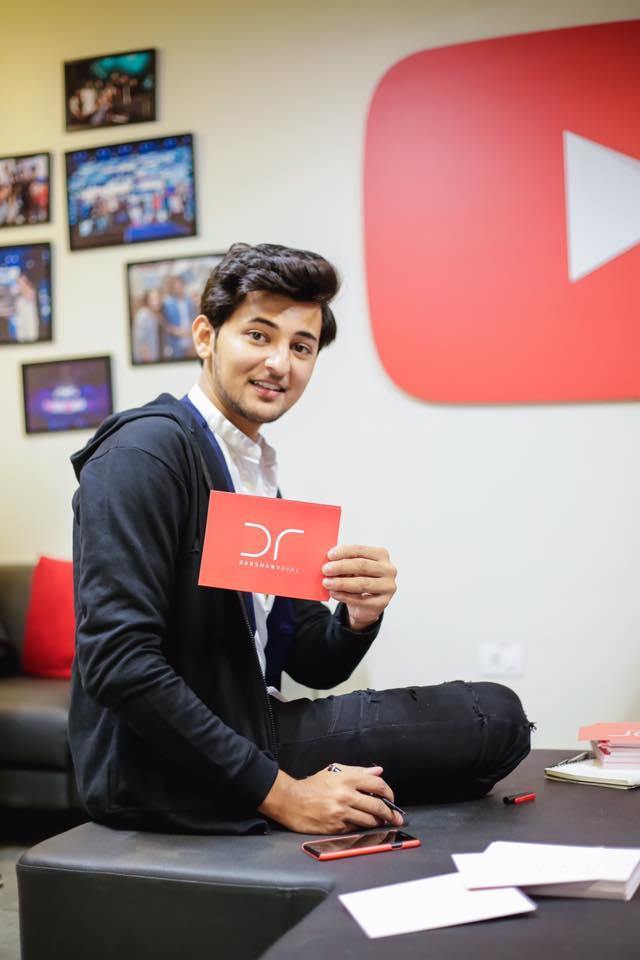 People rushed through the registration desk making way to meet you, however by one means or another I was lost & wondering the hullabaloo of the crowd. Somehow I figured out myself through your crazy admirers and also I relaxed myself for the YouTube Space event to start. While waiting I enjoyed the music, visual played, but now I was curious to know who is this person. My eyes fixated on your playful entry and there you were with a blast
As and when you began singing, I began sailing with you on your lyrics. Slowly and gradually as and when you started singing more and more melodies I started falling for it with every single tune.
At first, I was unaware of all your songs but I think as and when the concert was rolling like a roller coaster, so were the songs to my head which led to your attire you wore- a YouTube space jacket with a white t-shirt and white shoes which finished with your looks.
Thus I am glad I did #darshankedarshan, a person with great talent who can compose, sing, play guitar with a great team. I am happy to say I am another fan of you from many of them. I hope you remember this picture.
By the way, Mumbai embraces every body with open arms. And, I am glad Mumbai welcomed such a great talent with a great audience.
AB TERA ISHQ CHADA HAI TERE GANNO KA -
Photo credit: DarshanRavaldz
This blog was originally published on 'Jasmine Katawala'