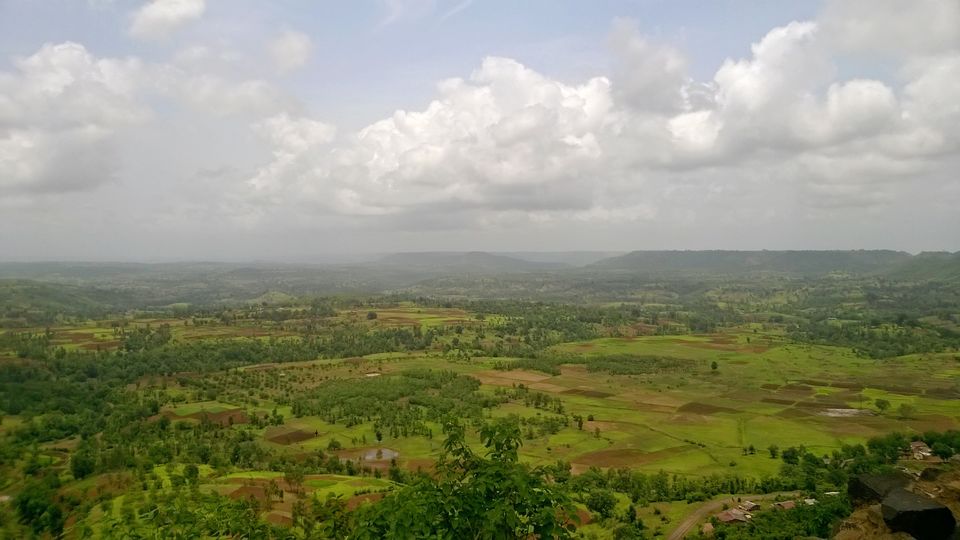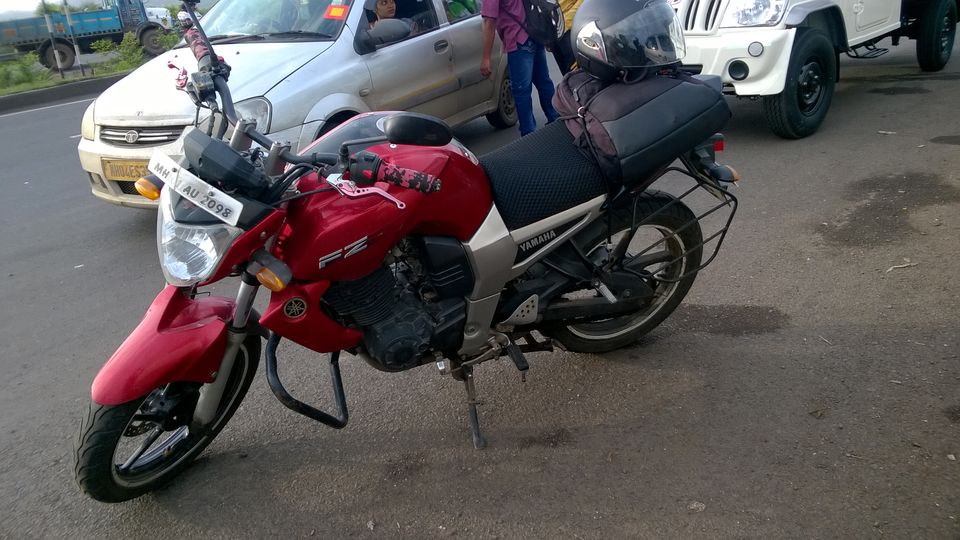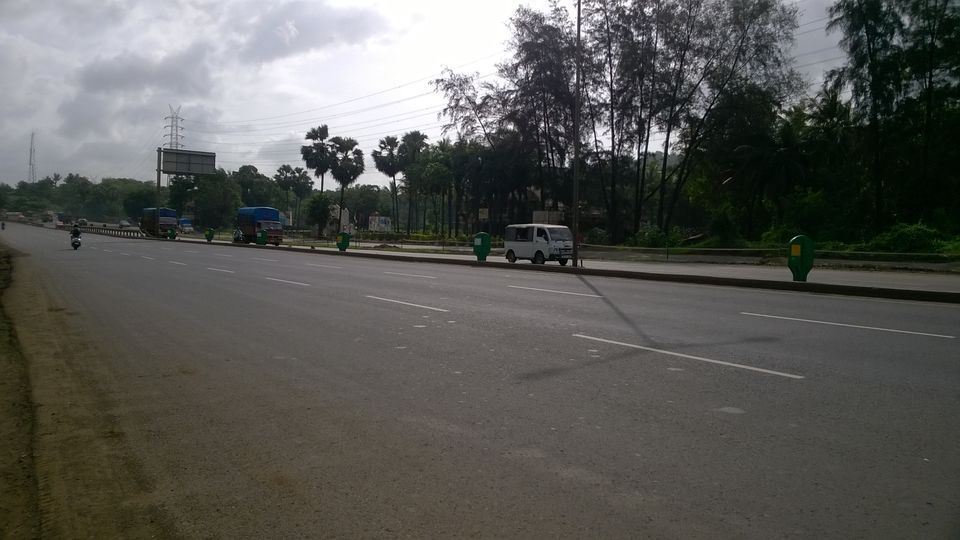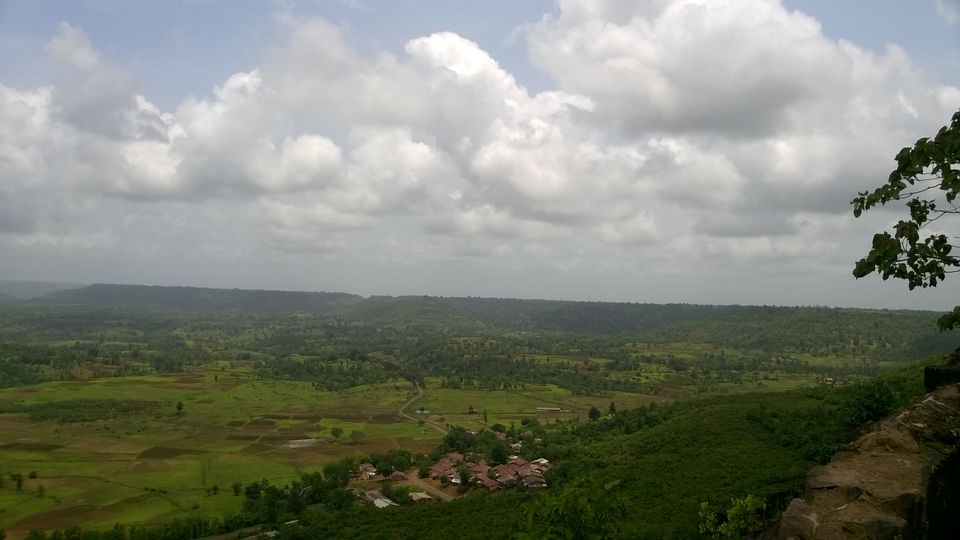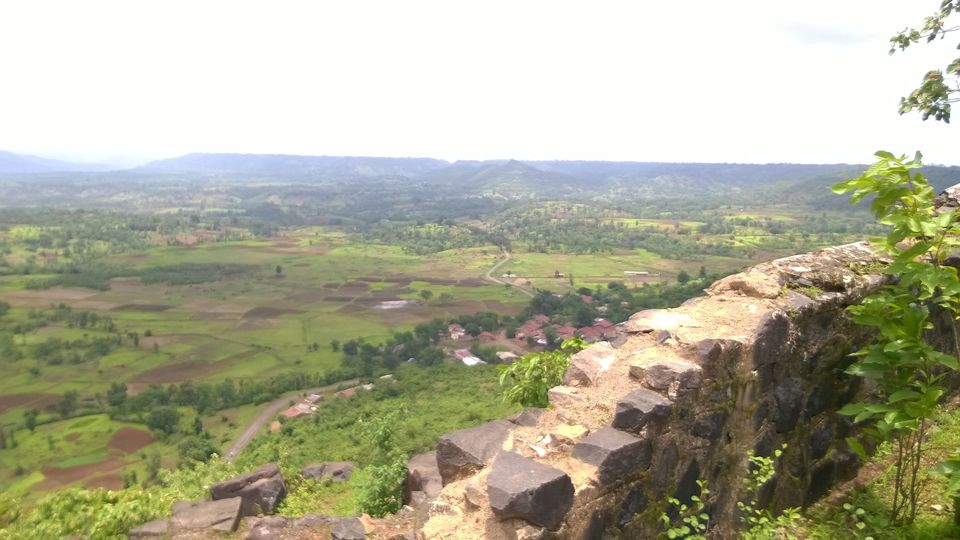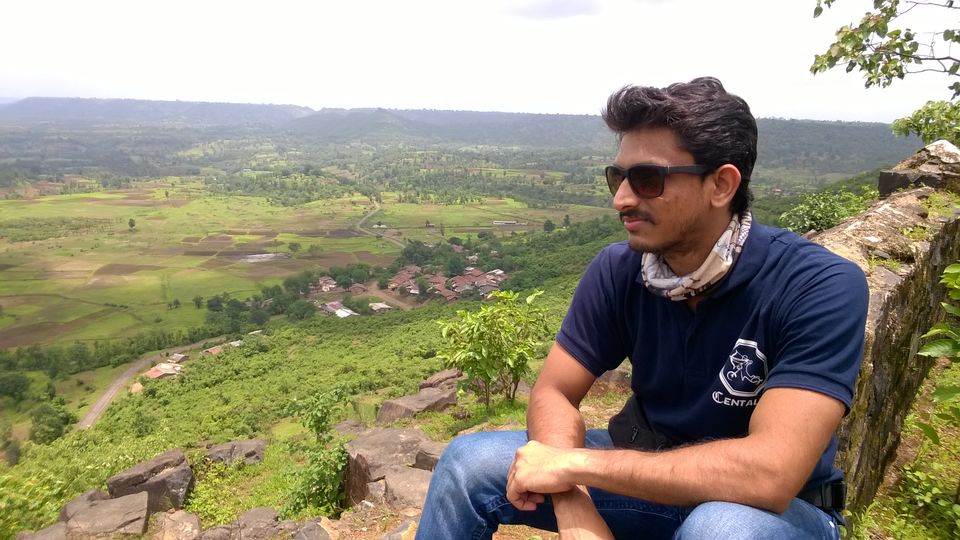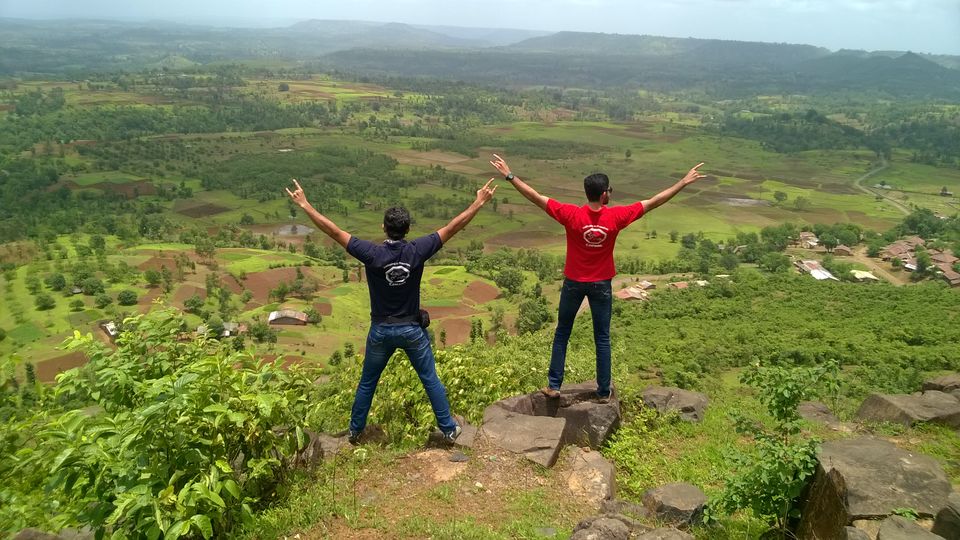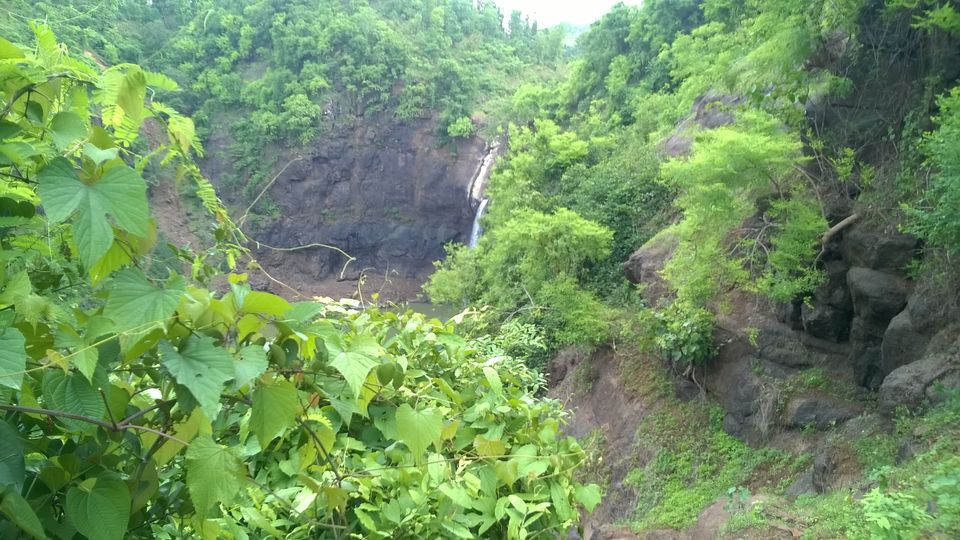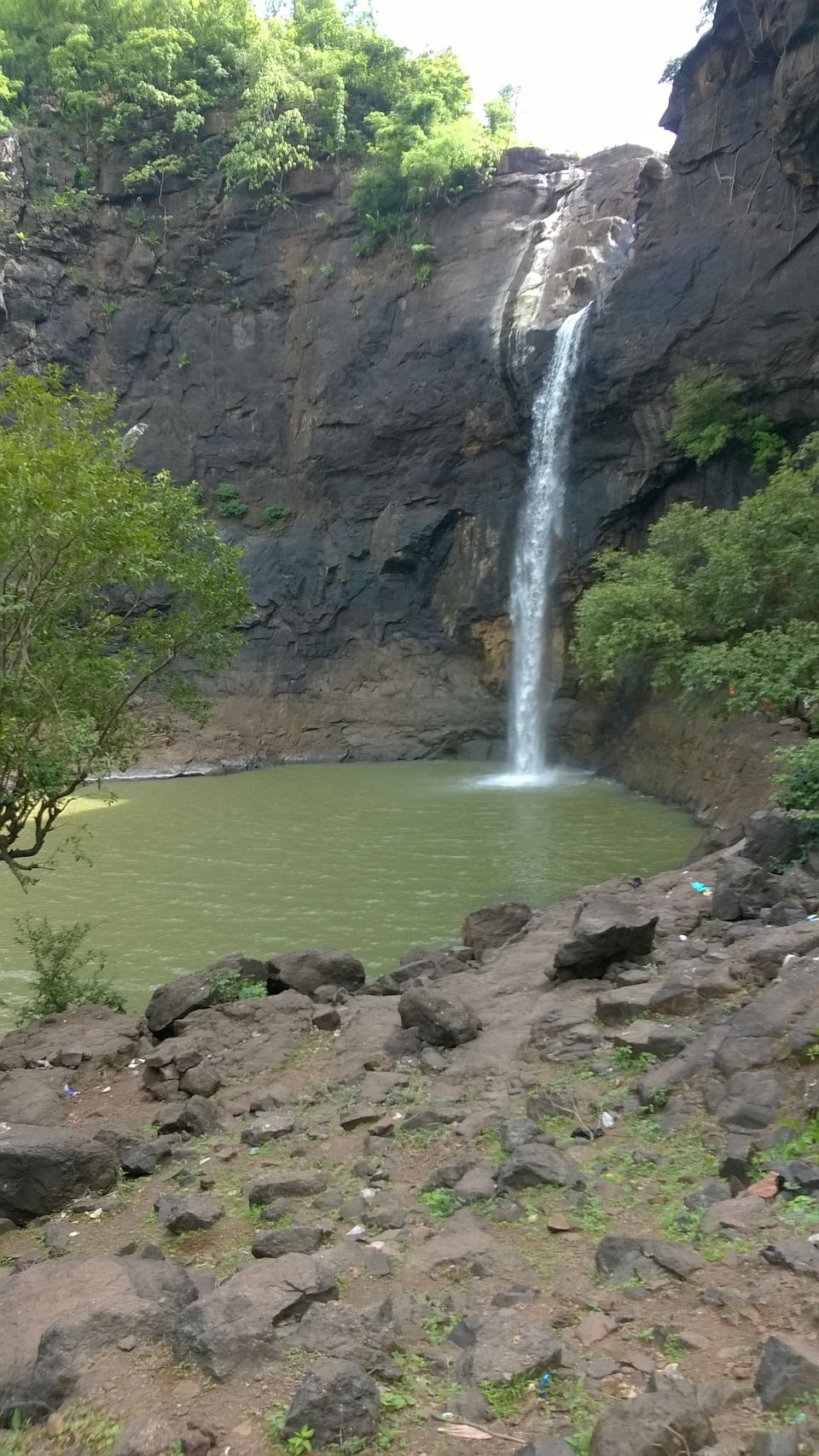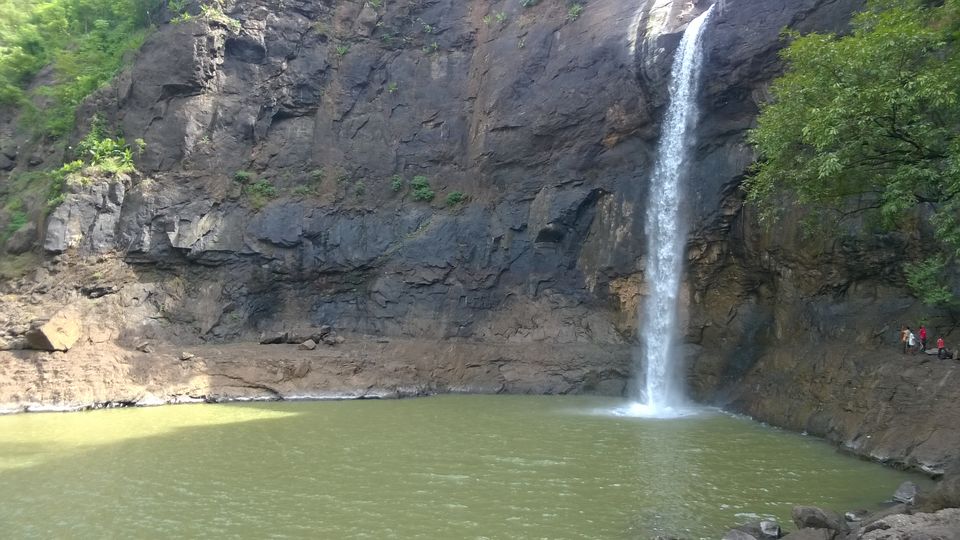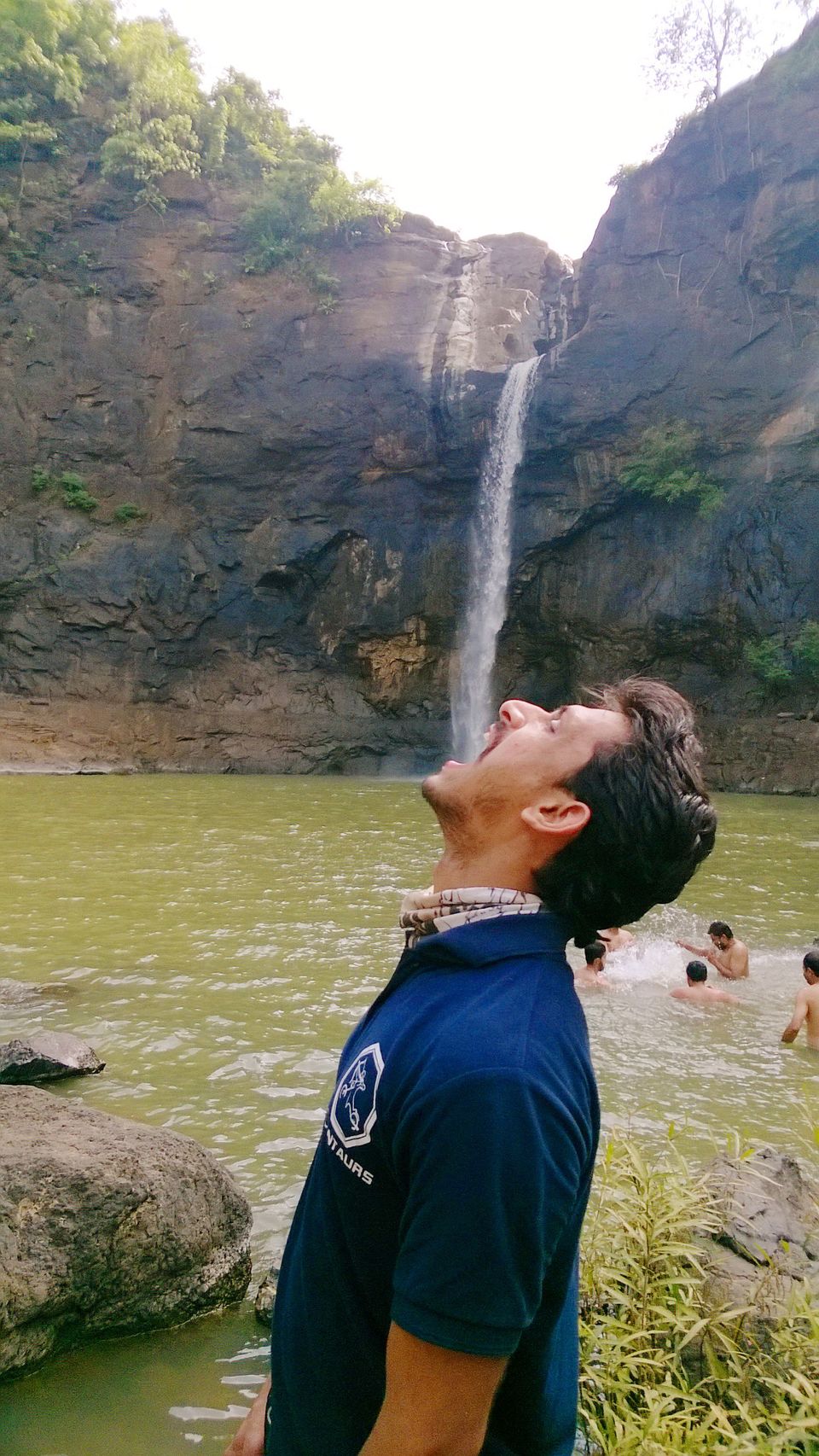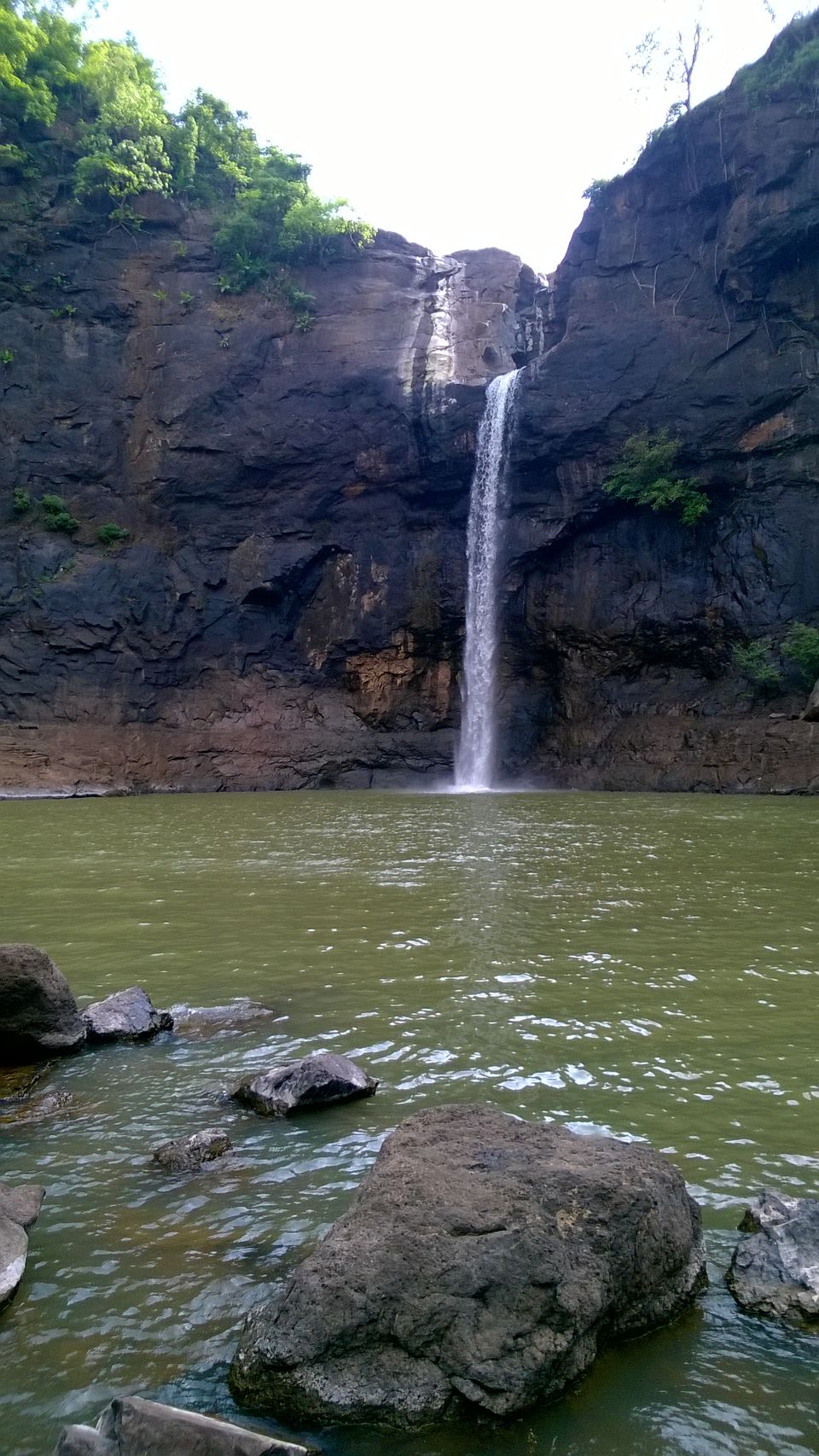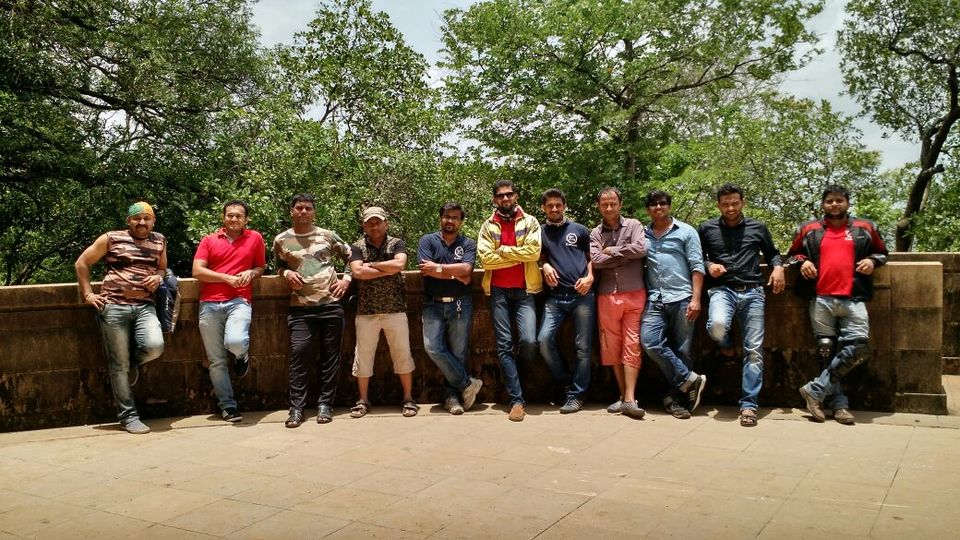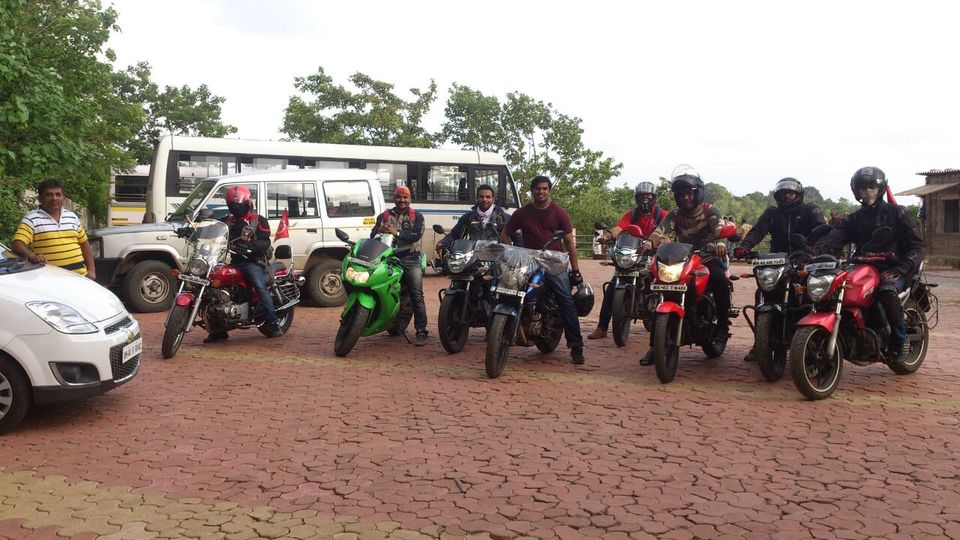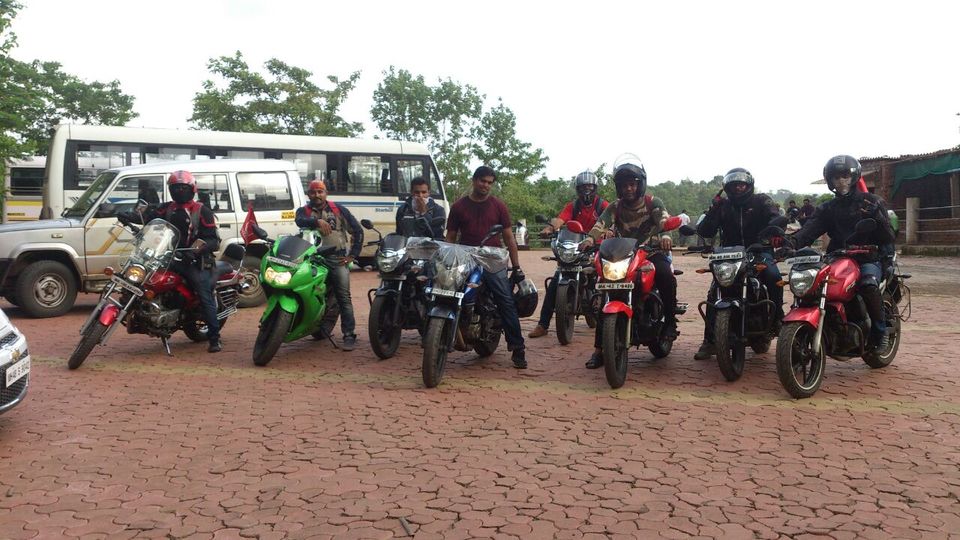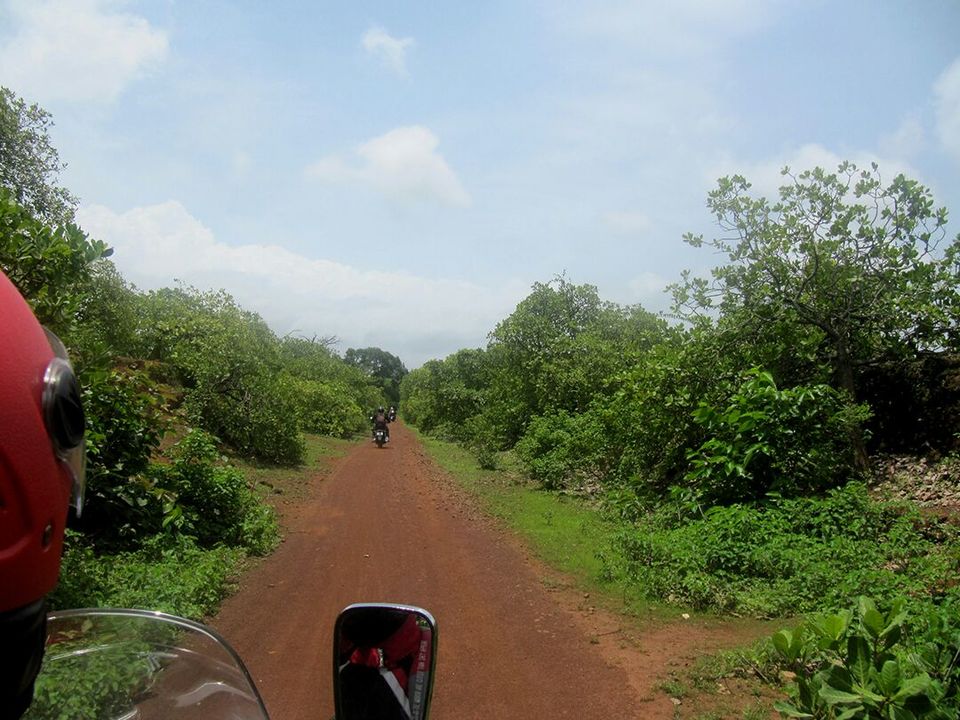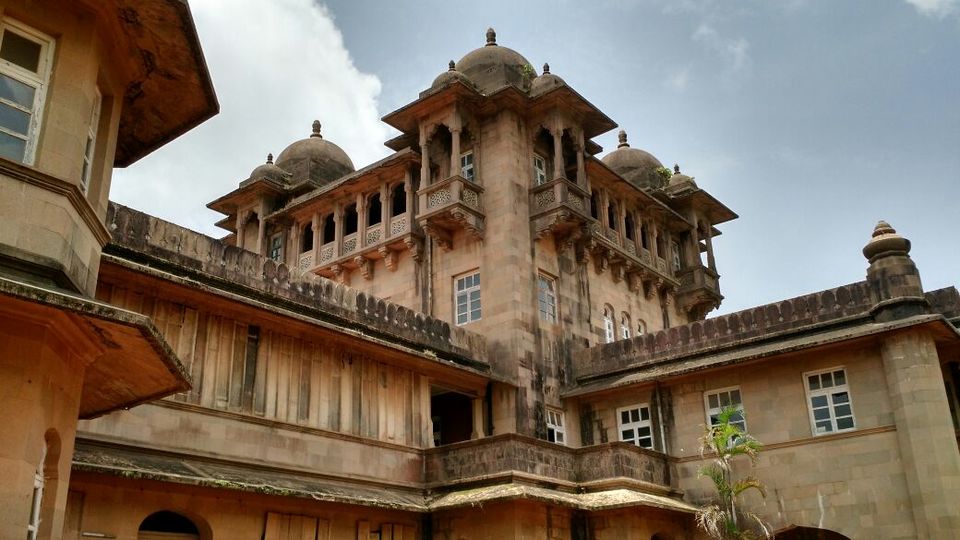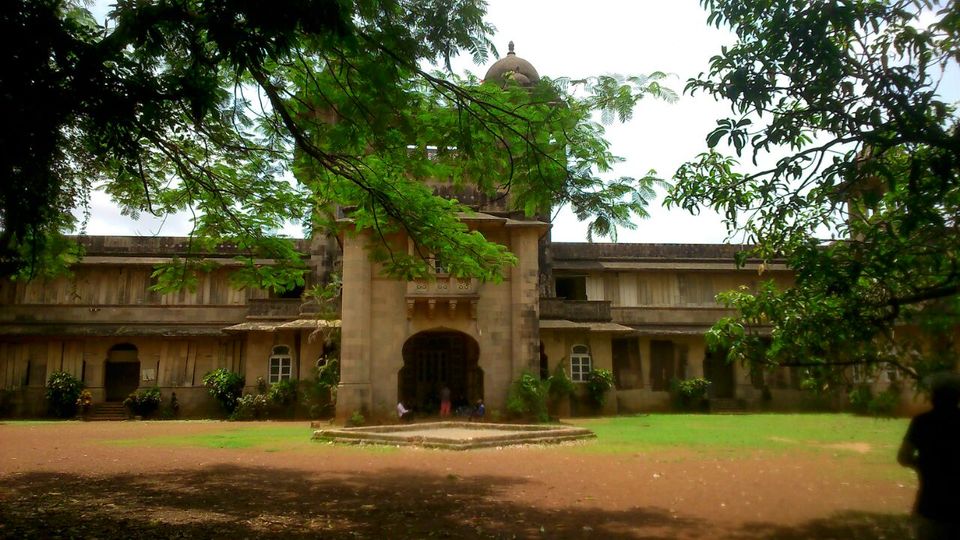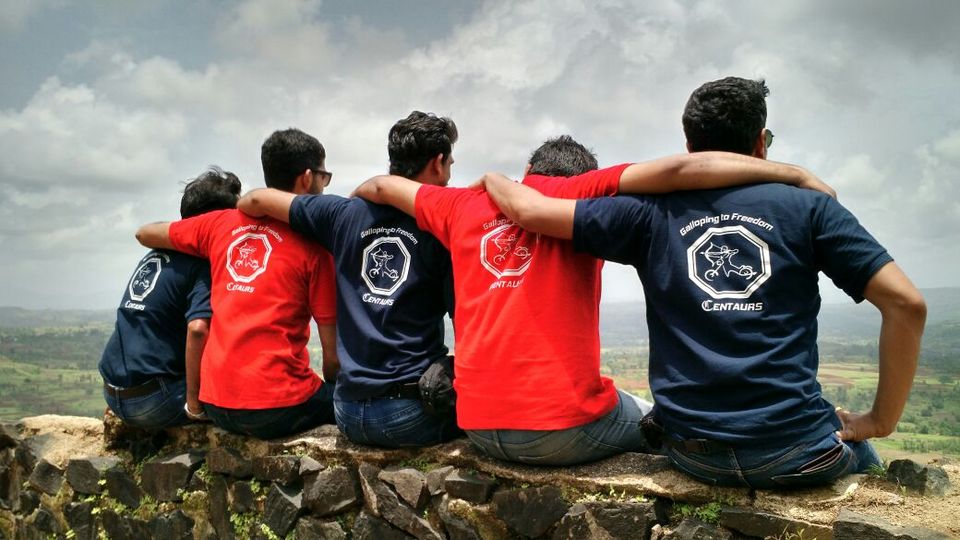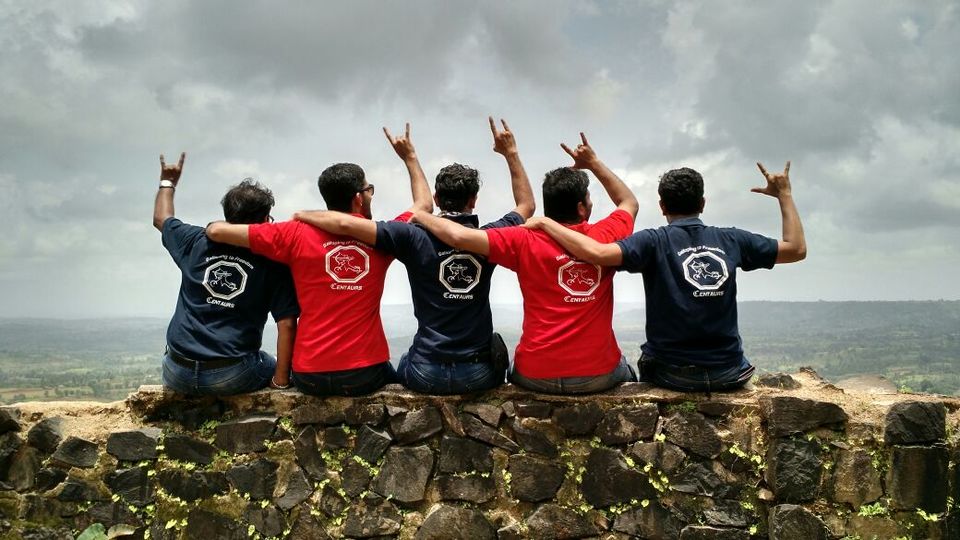 The morning was cold, sun was just rising and playing hide and seek behind the black clouds. The weather was perfect to hit the road on bike. No rain, no scorching heat, misty weather, cool breeze. This time nine bikers and one Chevrolet Spark accompanied the ride. As decided, meet up point was Kashimira Police station on NH8 as people would be coming from South Mumbai, Thane, Navi Mumbai and this spot being the centralised place was an unanimous choice for meet up point. I was the first one to reach Kashimira and wait for others to come, reached the spot 06:45 everyone else joined me at 8:00 sheer waste of time to wait for people with frivolous approach. However, I did not waste my time and had hot vada pav and garama garam chai (tea).  
The journey began at 8:00, next stop was Datta Snacks on NH8, this place is  very famous for Vada Pav and Misal Pav, as I already had Vada Pav my order was Misal Pav and Steam Idli. 
Ride is on now, the weather was awesome clouds circling above the head, green lush on both side of road, mountains standing tall right in front. This whole scene was look like a painting and I was reaching to towards that painting to grab it and store it in a Memory Box, after every couple of kilometres I was witnessing a new painting, new and very fresh feeling, at that time I truly realized that God must be a very good artist of Drawing otherwise this wouldn't have been so beautiful. 
Reached a point where we have to take right turn, Kasa. Jawhar 45 kms from Kasa, 80% road is beautiful with less potholes, smooth, one can easily cruise at 60-70 kmph overcoming twist and turns.  
NH8 was just a trailer, Journey from Kasa-Jawhar turned out the most beautiful so far. Green lush, paddy fields widespread both sides of the road, students waving hands towards us. 
First point Jai Vilas Palace, the road to reach this palace is opposite to Shivneri Garden (which you will find on your left while riding towards Jawhar) one will have to take a very narrow off road of 500 meter. 
Jai Vilas Palace has always been a Private property and belongs to Prince Mukane, who resides at Pune now a days and this palace they give it in rent for movie/serial shooting. This palace is two storey building, surrounding area is quite big and the most beautiful. 
There are two places where one can have lunch, Shivneri hotel and Shivneri  Garden. Shivneri Garden offers a nice ambience, but care taker of palace suggested Shivneri Hotel, where one will het to taste typical Village food. I would suggest to try Shivneri Garden as well.  
Next point, Dabhosa Waterfall which is approx 25 km from Jawhar town. The road is a mix of Good, bad and very bad at some points, I presume during rainy days it could be worst. 
Though the rain has not poured in abundance, the flow if the water was quite good and pond before the fall has good enough water to swim. Some of us took a chance and dive into the water to feel relax and chill. 
After half an hour of swimming, decided to leave the place and hit the NH8 before sunset. We took the same route to reach NH8 via Kasa as the road was now known to us and condition was also good. 
Hit the NH8 at around 2000 hrs, encountered a bit of traffic on NH8 and Ghodbunder road. However managed to reached home at 2200 hrs. 
To conclude this ride, was one of the best one day ride which took me close to the countryside. Not much of the places to see, nevertheless, one can enjoy the journey as road and the scenery on the way is just beautiful.