Location : Jibhi- Jalori pass
Route: Chandigarh-Kiratpur-Mandi- Aut-Banjhar-Jibhi-Jalori-Raghaupur Fort
Famous for- Trekking, Hikking
Important distances from Jibhi : Banjar (8km), Kullu (58km), Manali (98km), Rohtang Pass(148km), Jalori Pass (10km), Sainj (75km), Rampur (115km), Shimla (174km)
Travel Photographer: Harpreet Singh
I am a person of the mountains and of open blue skies. Mountains have always left me feeling renewed, content and more positive.
Days before I was very lazy, my friend Jasdeep suddenly called and said are you interested for trip with my school friends and I said why not, but we don't know where to go. This was a sudden plan with my friends (Jasdeep, Pavitar,Harpreet,Harpreet). I started my journey from Chandigarh via bus and rest of my Group came from Jalandhar in Thar. I met them all in Kiratpur, from where we started our journey. We had planned for Manali and Malana, but we were about to cross tunnel near Aut, Harpreet said what if we go to Jibhi, then all agreed and said let's procced. These guys (Pavitar and Harpreet ) have a very different kind of music collection, I had never listened such Punjabi songs before but it was fun. We reached there and stayed in guest house named ''Jungle Book''. Owner of our guest house was very warm and kind, they provide us dinner and also arranged woods for Bonfire. After taking our meals we sat on terrace around bonfire under stars, there we had some talks about life and many things.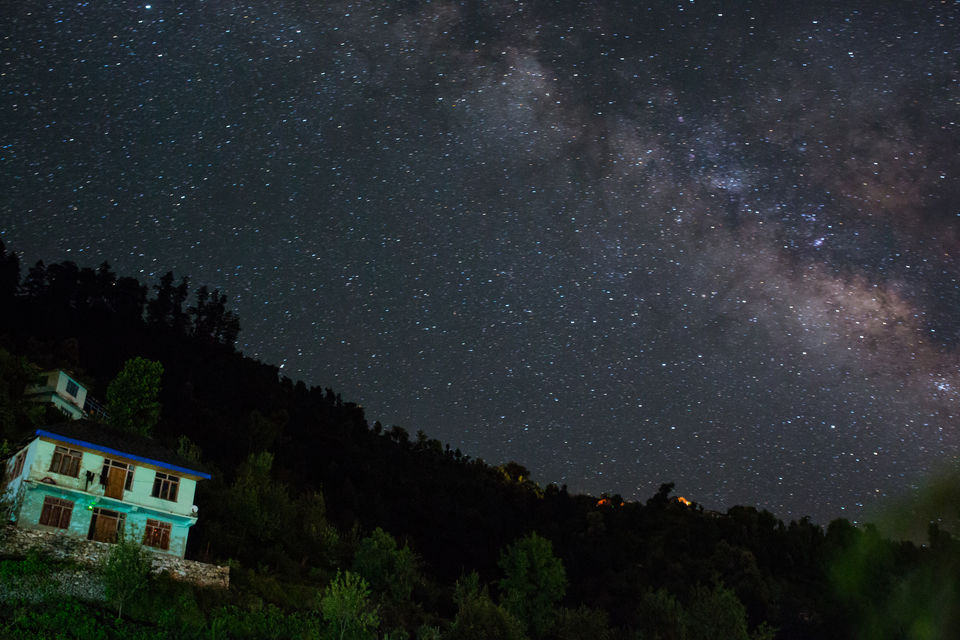 The small settlement of Jibhi where I stayed isn't very well known to travellers but it has several camps and guest houses from which many splendours of the area can be explored. Over two days I spent in Jibhi I came across very few travellers in this remote and unspoilt valley. The mountains surrounding Jibhi are lush with pine and cedar forests.
Next morning we (I and jasdeep) woke early and ready to leave for Malana as we planned a day before, but rest of our friends were not ready and we have to wait for them. Then I and Jasdeep switched our explorer mode on and went for a walk, it was very cold outside. We were clicking pictures and roaming around the village, suddenly someone told us about waterfall. We headed towards Jibhi waterfall which was about two kilometres from our Guest house; it was such a peaceful morning. I enjoyed the surroundings as someone has written beautifully, ''Rest is not idleness, and to lie sometimes on the grass under trees on a summer's day, listening to the murmur of the water, or watching the clouds float across the sky, is by no means a waste of time''. We followed the way to waterfall, as instructed by a villager. It was very beautiful path, but destination was not that good. Base of waterfall was cemented, which was very disappointing. After spending some time we proceed towards back, while we both were walking on road suddenly our friends arrived, they said now it's not possible to reach Malana (because of time shortage, we have to leave for Chandigarh same night) so let's proceed further towards Jalori Pass.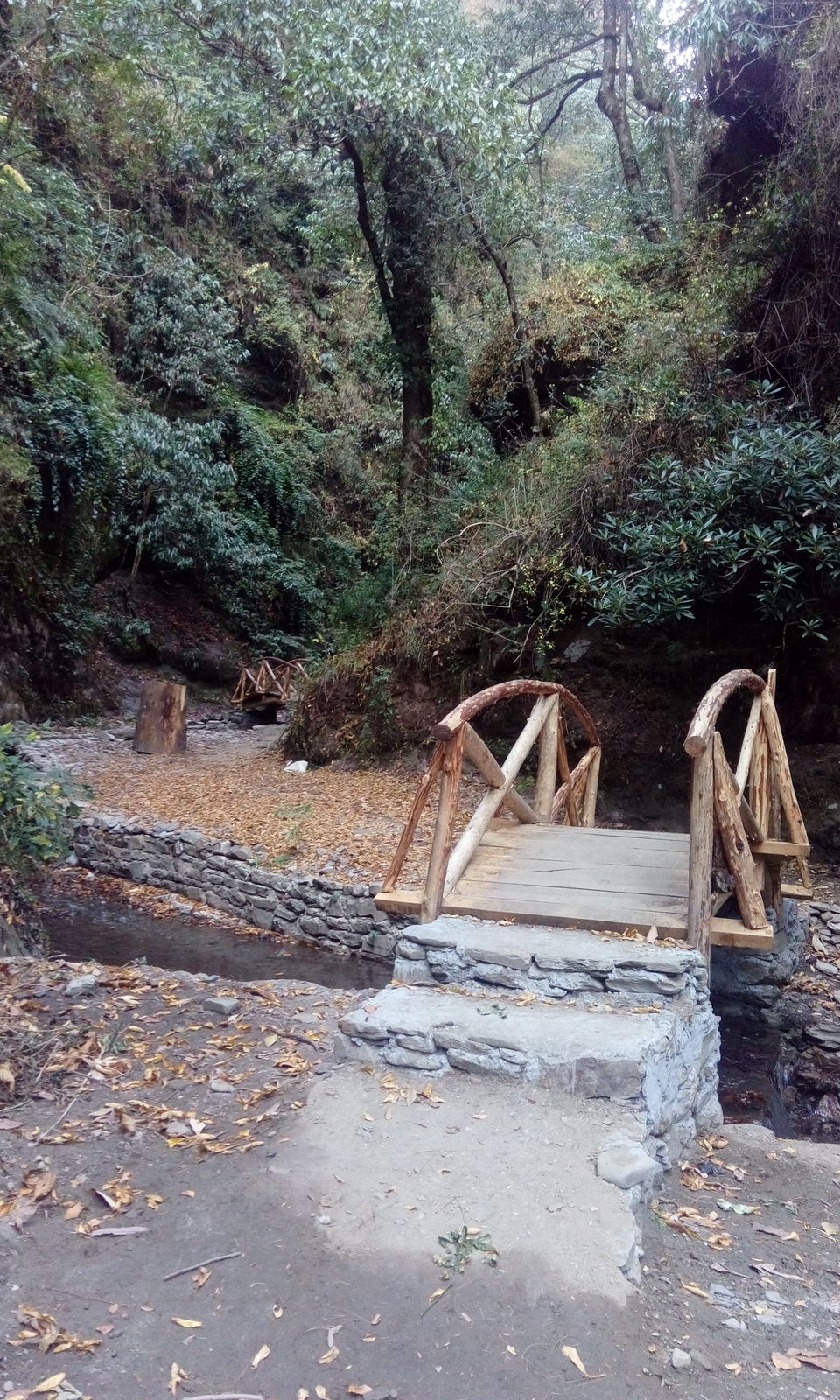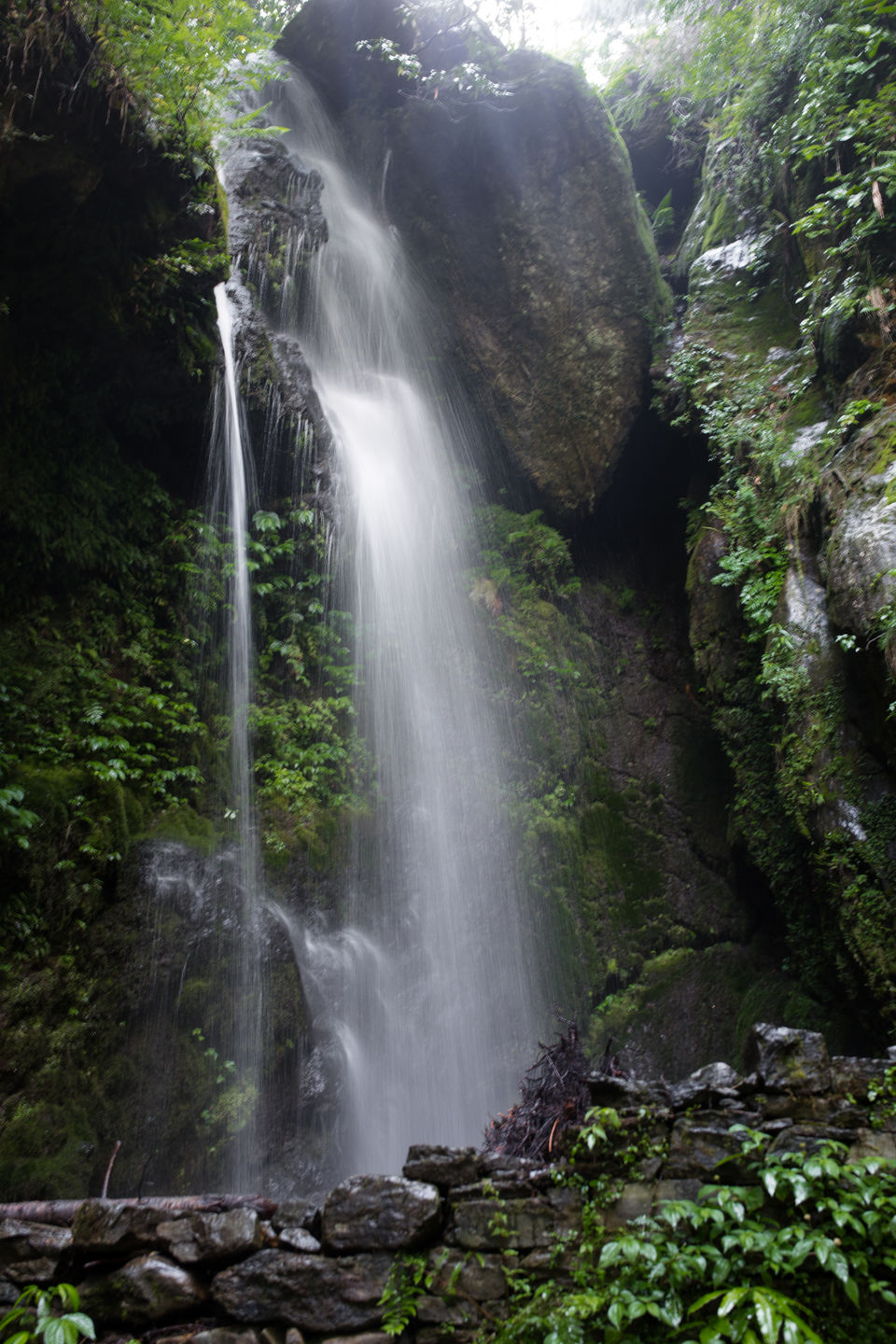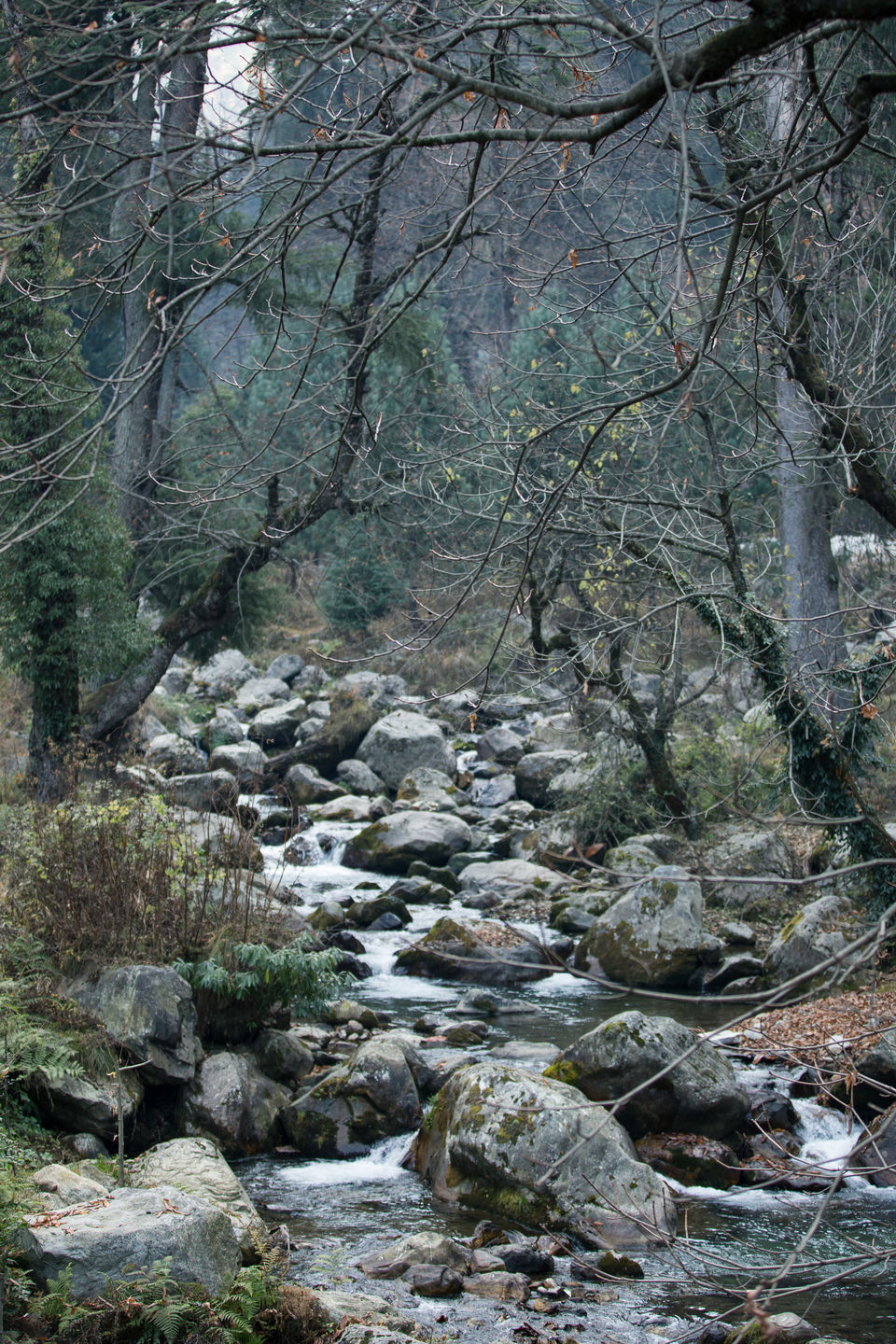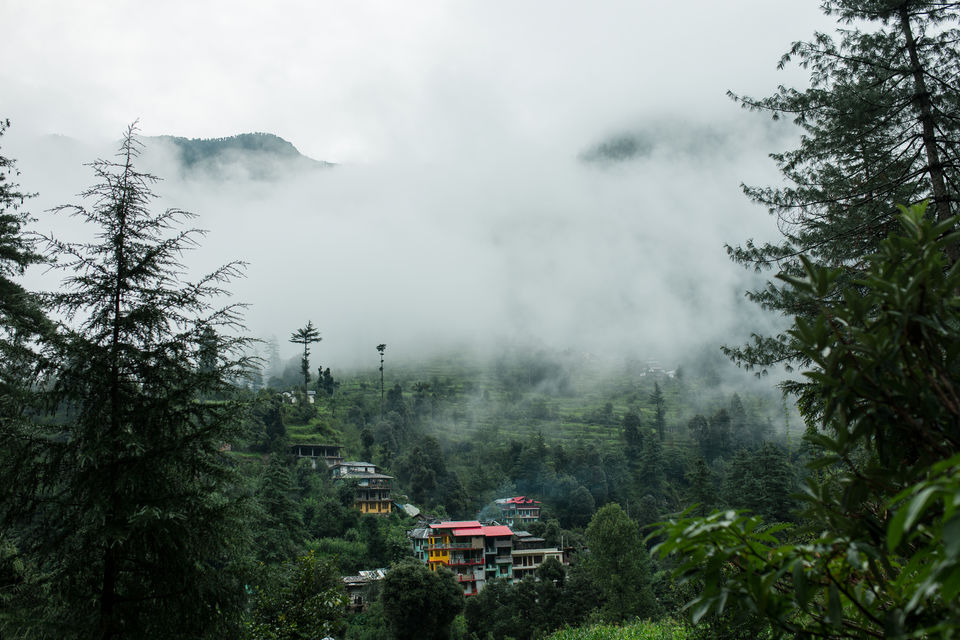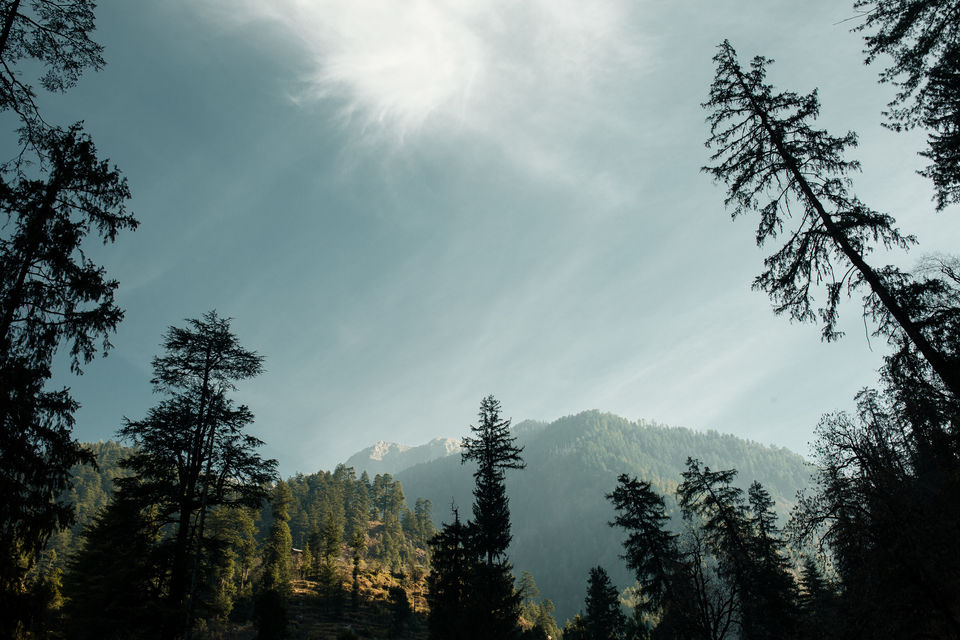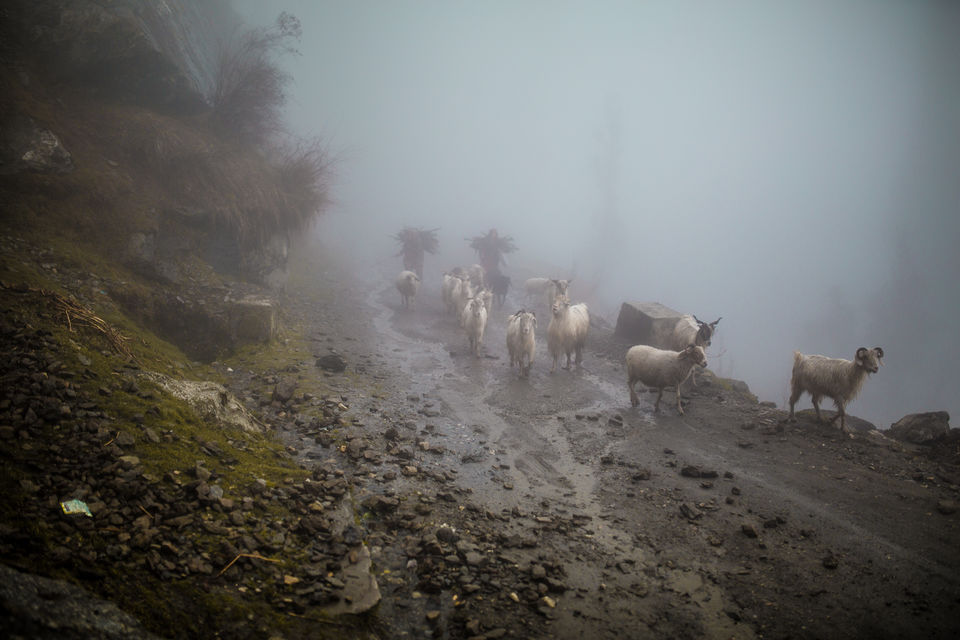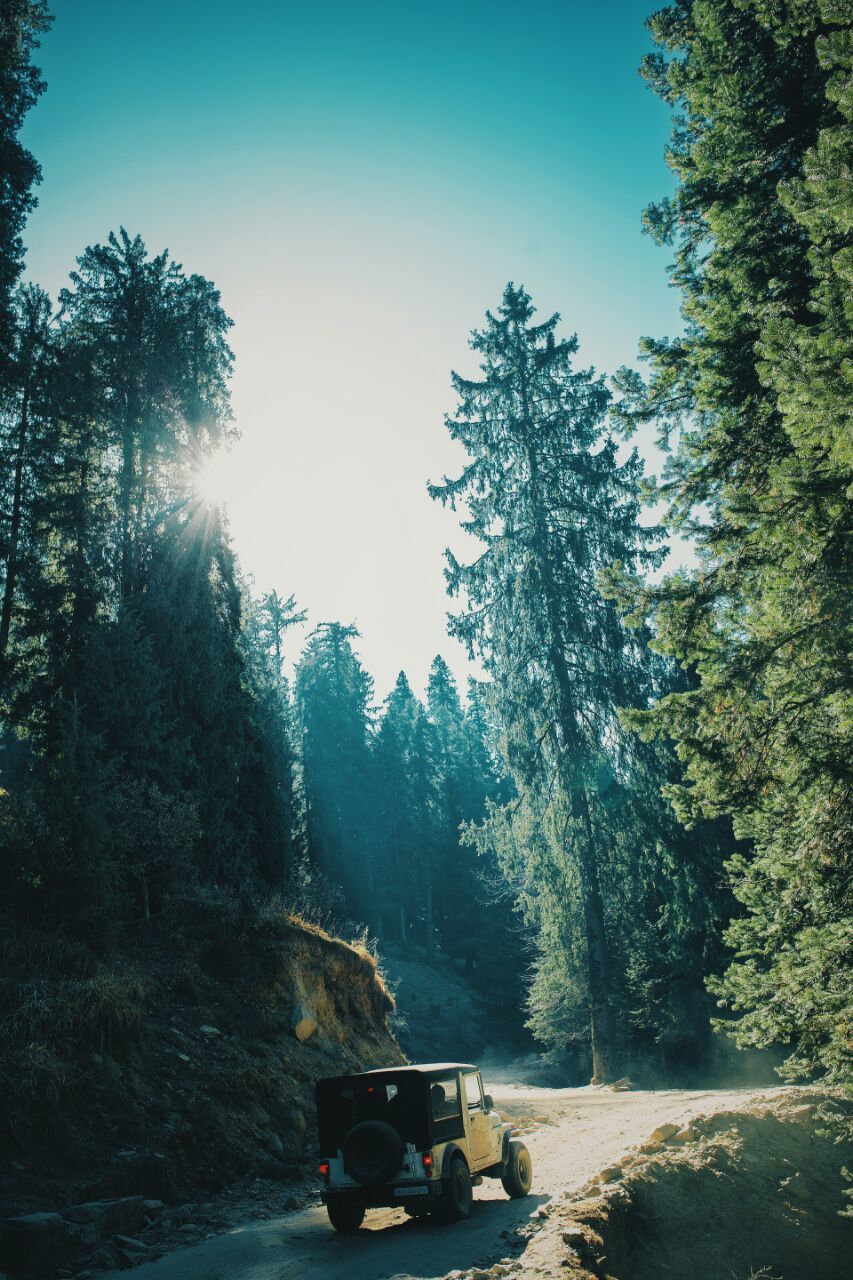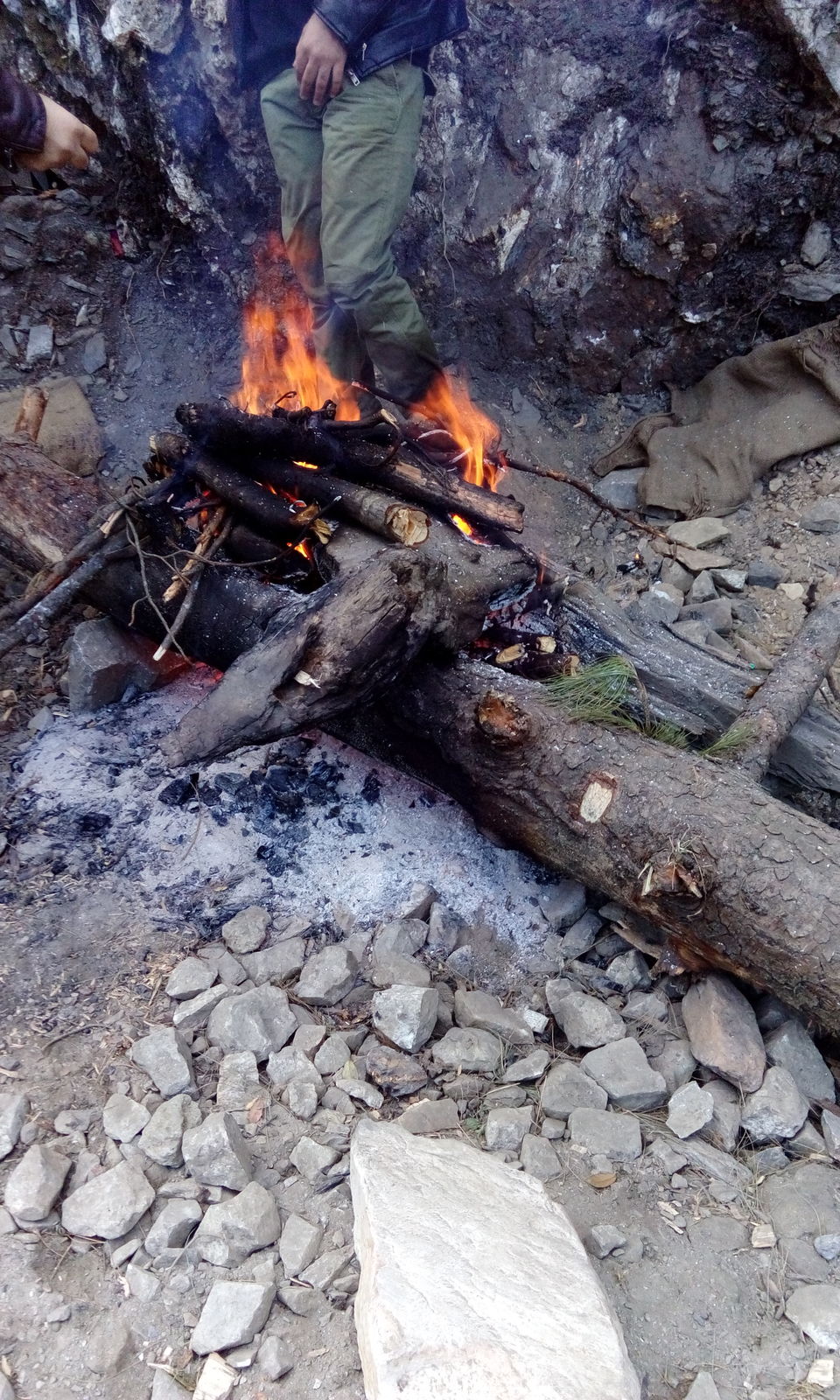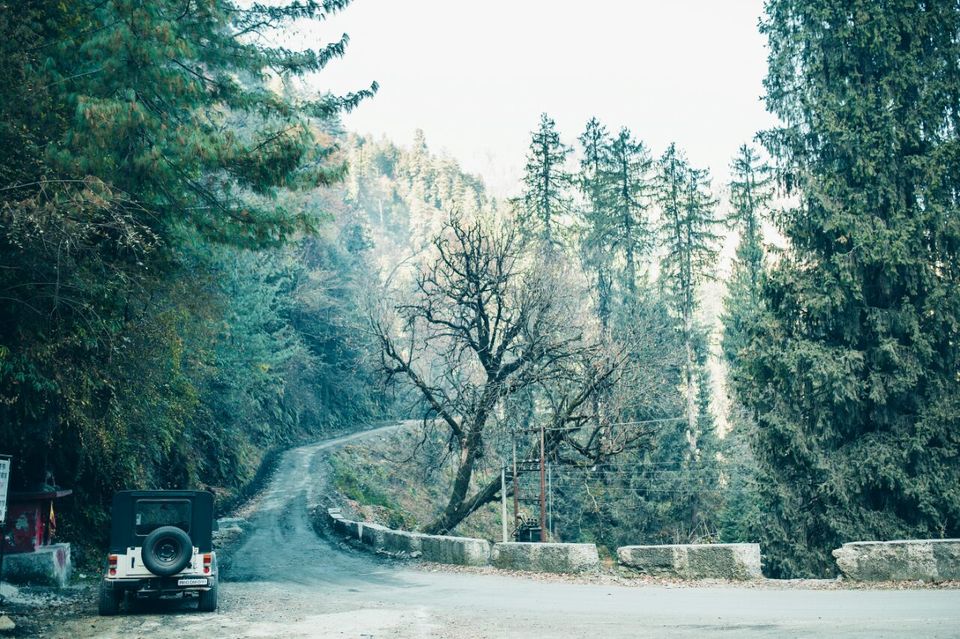 The stunning and steeply inclined eight-kilometre drive from Jibhi to Jalori Pass, winding through treacherous twists, is an adventure in itself. It is also the prelude to two hiking trails that branch off in opposite directions from the top of the pass (an altitude of over 10,000feet). One goes towards serene Seroyul Lake and the other towards the ruins of the ancient Raghupur Fort. There are few Dhabas at Jalori pass, they serve simple, basic but tasty food. We ate Rajmah chawal and curry.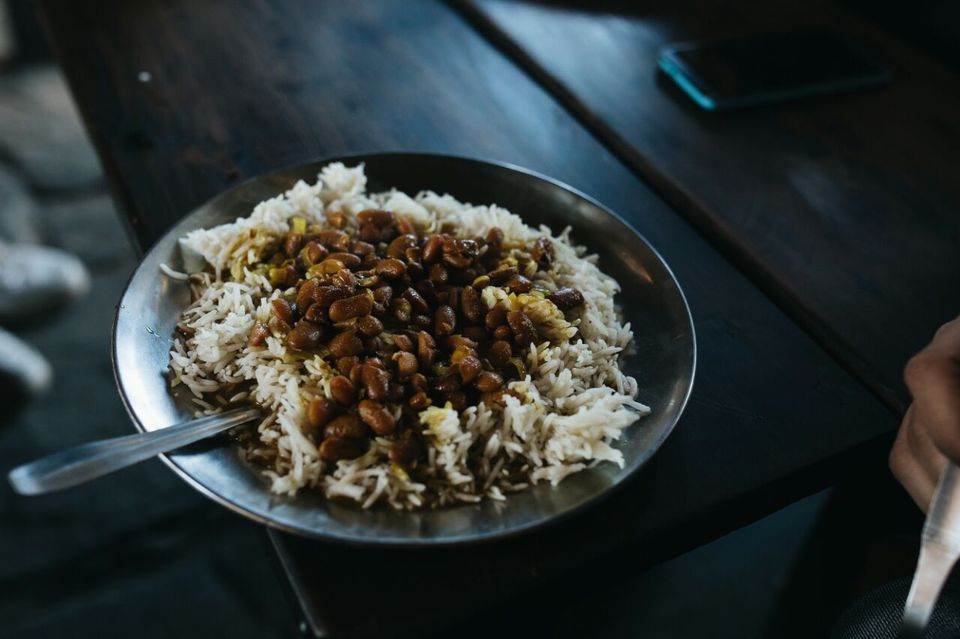 The ruins of Raghupur Fort are just an excuse to hike upto a bird's eye view of the Seraj Valley, from a verdant clearing at the top of a hill. The four-kilometre trail from Jalori Pass to the remaining fort walls gently descends through thick forest, before a steep ascent and then a long but gradual walk through open meadows. Raghupur fort is a theatre where the whispering winds through the woods compose melodies which definitely gave the world the likes of Hayden and Mahler. Seraj valley in kullu District is one of the most beautiful places in Himachal Pradesh. We spent almost 2 hours there. The afternoon mist followed us well into the evening, with dull skies and obscured views dampening the walk. But the skies cleared up just in time for the gorgeous evening light to wash over the landscape. The meadows glistened green and light filtered through the gaps between the mountains. Content with these panoramas, we were on our way back.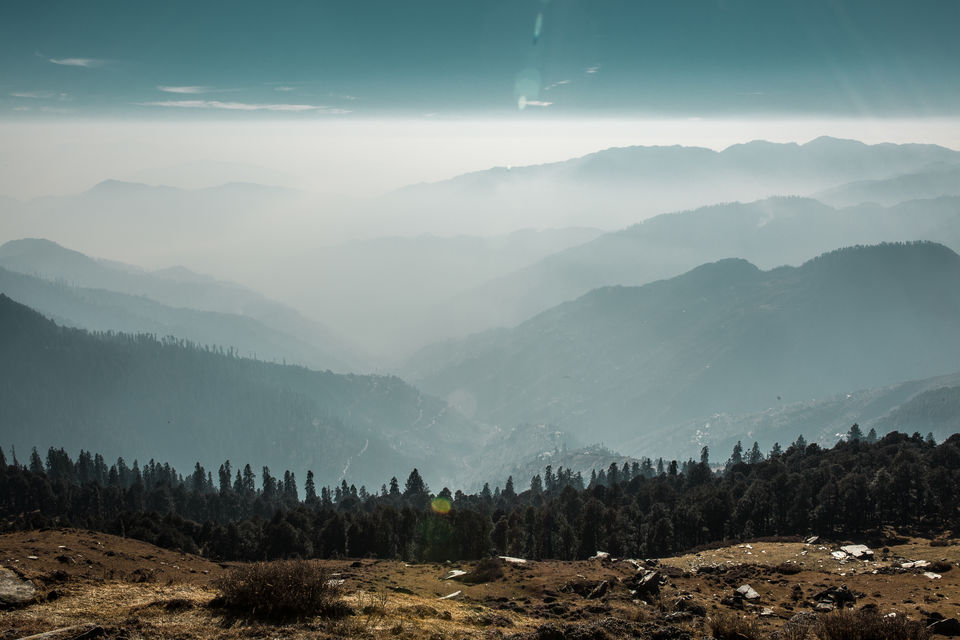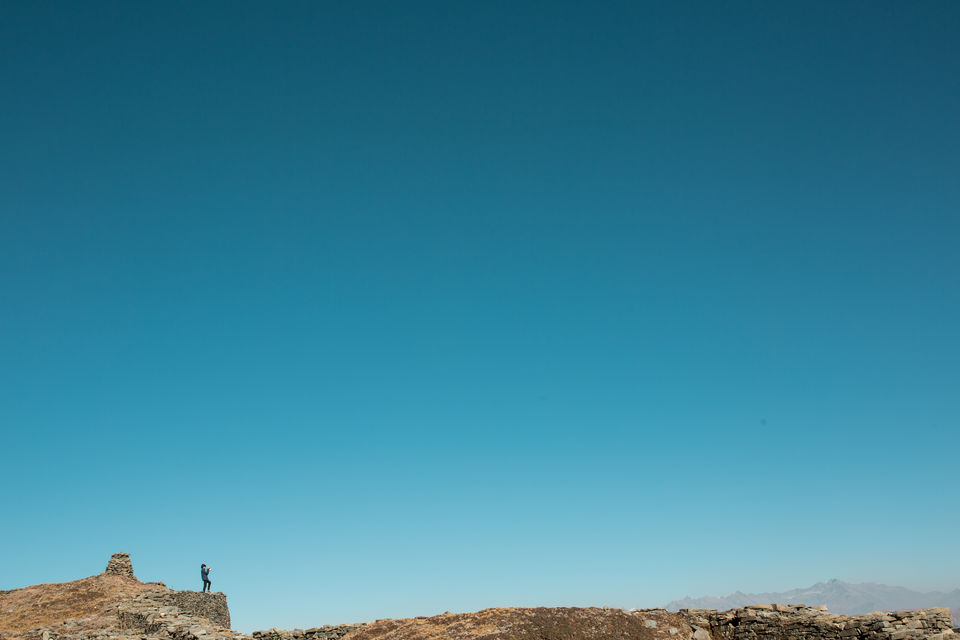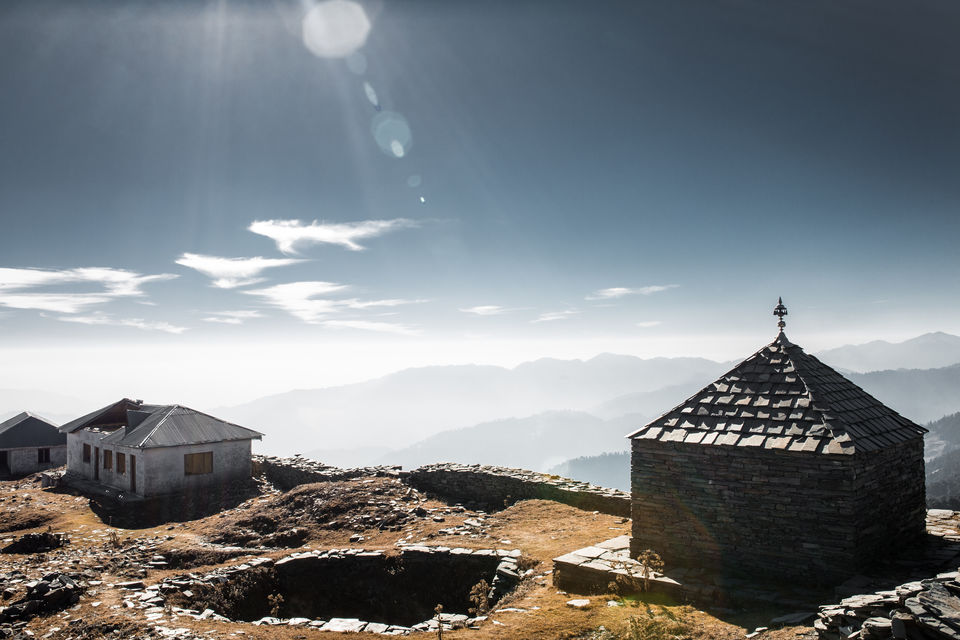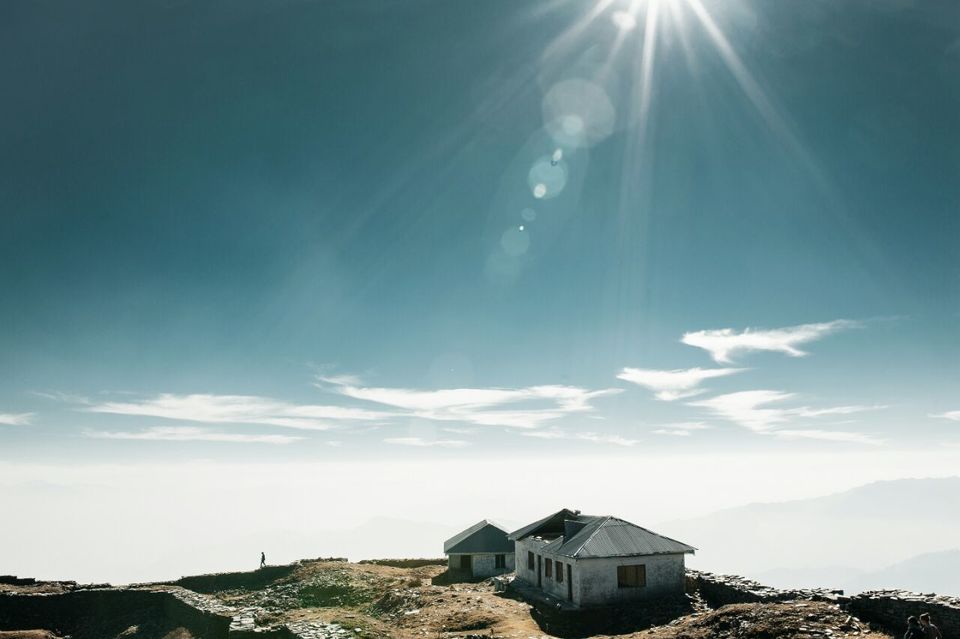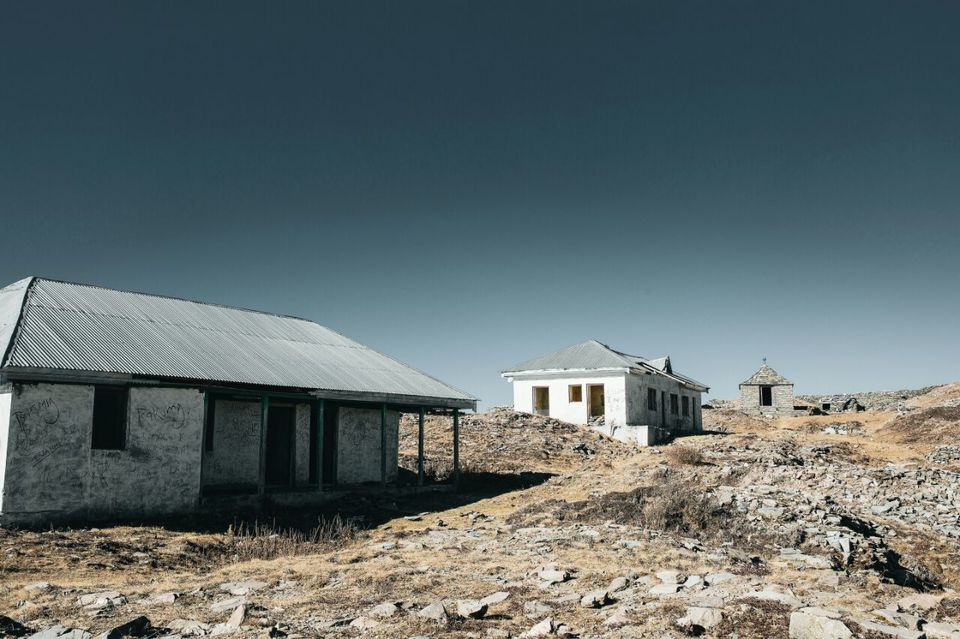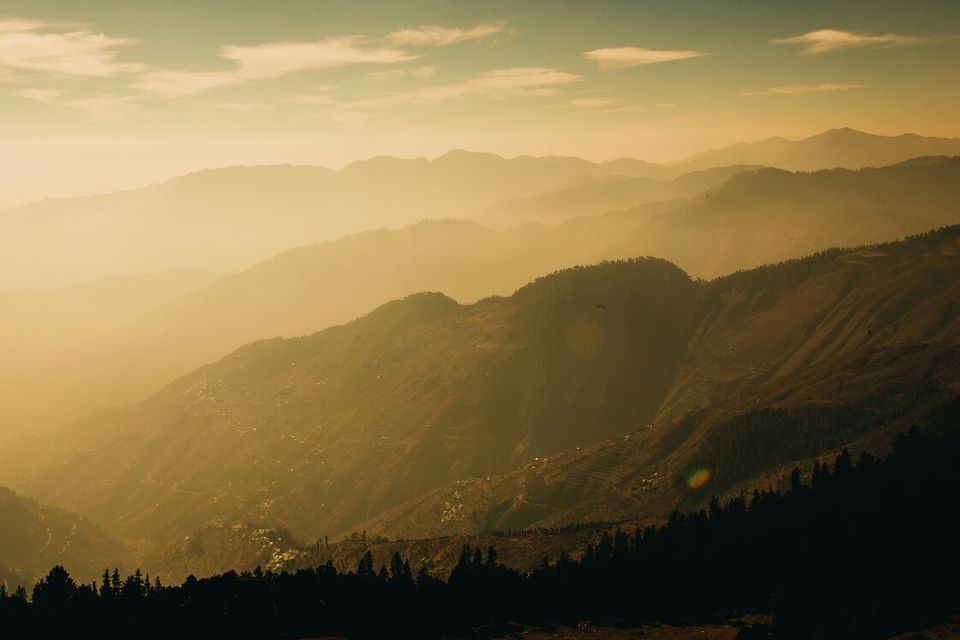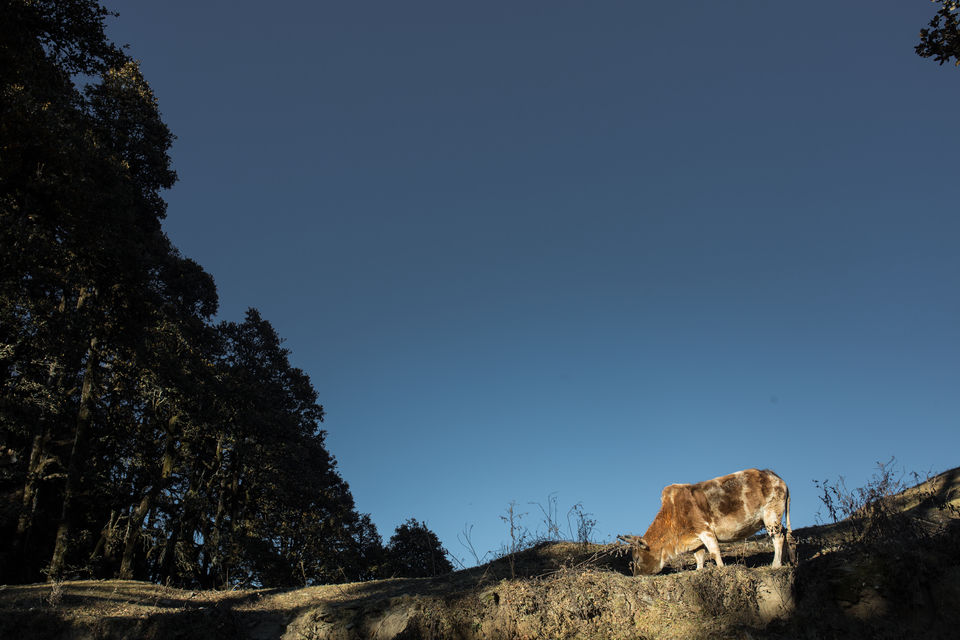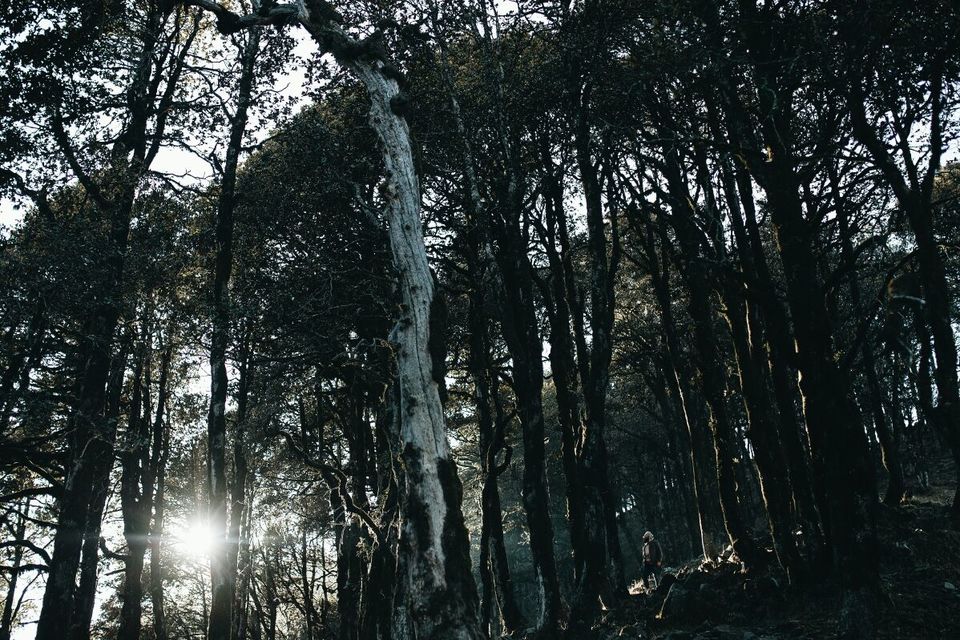 Himalayan state of India has lot explore and especially the rural areas which are comparatively less explored. Definitely such places are not meant for all the travellers but those who like peaceful places would never miss the opportunities. I am sharing this post for the benefit of such people. We usually hear about such places through word of mouth and folks travelled these trails would have lot to share. Such terrains make to realise about simplicity of life in Himachal. Things are simple, time is passing slowly, everyone has time for each other, compassionate people and there is no race. Most of it may sound cliché but that's true. One must explore these terrains to get closer to reality of life. One of the best terrains for explorers.