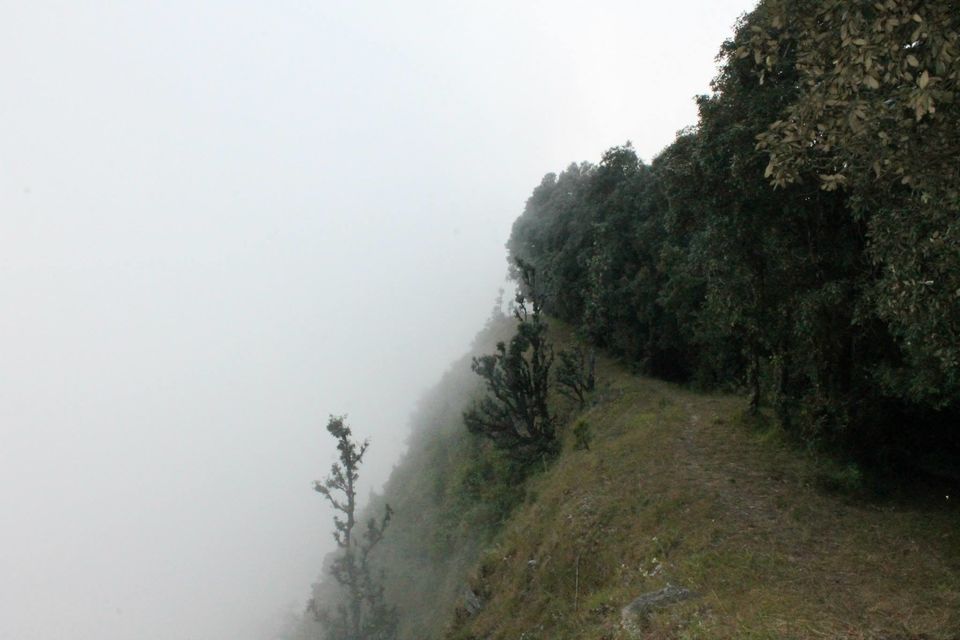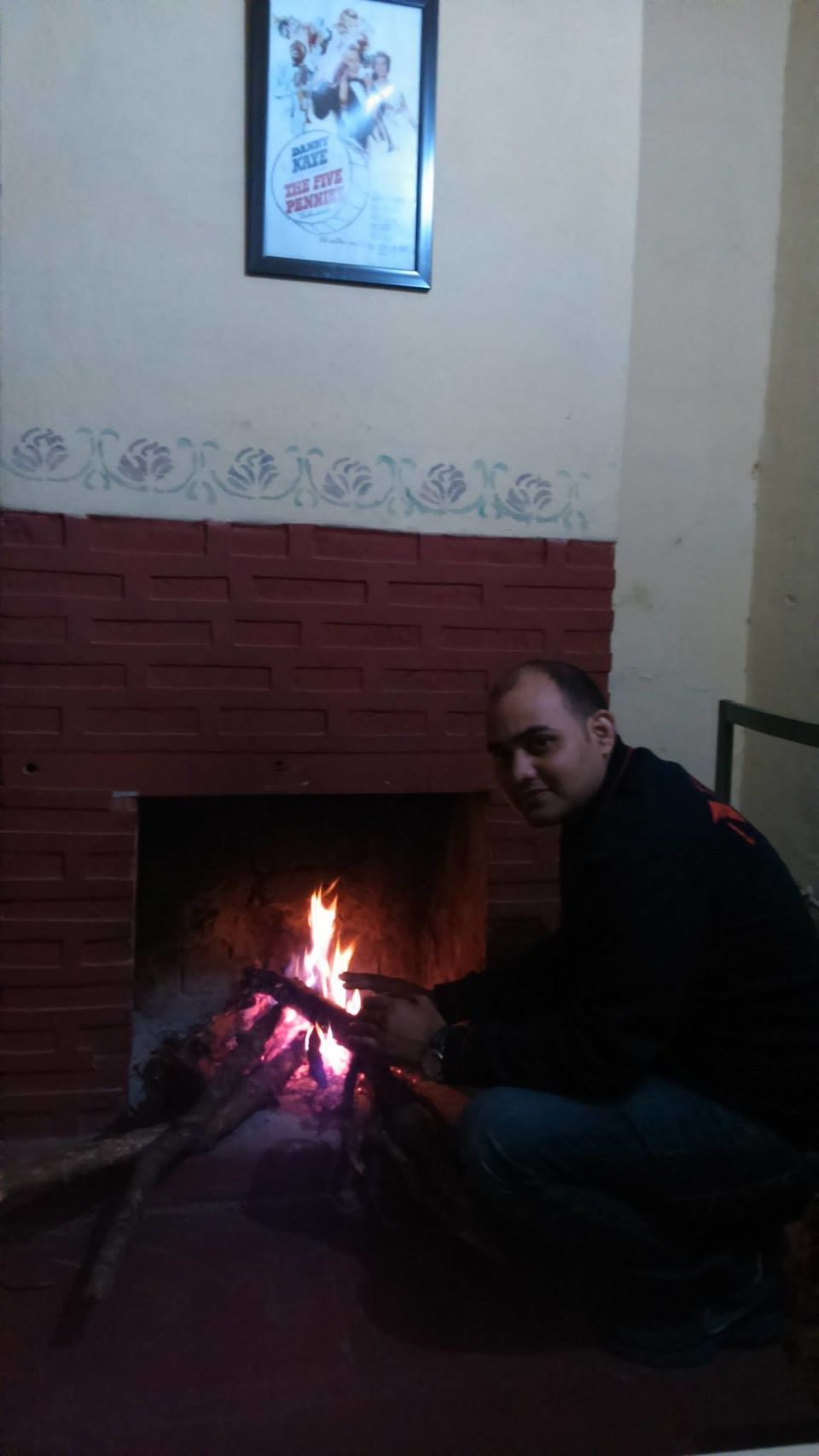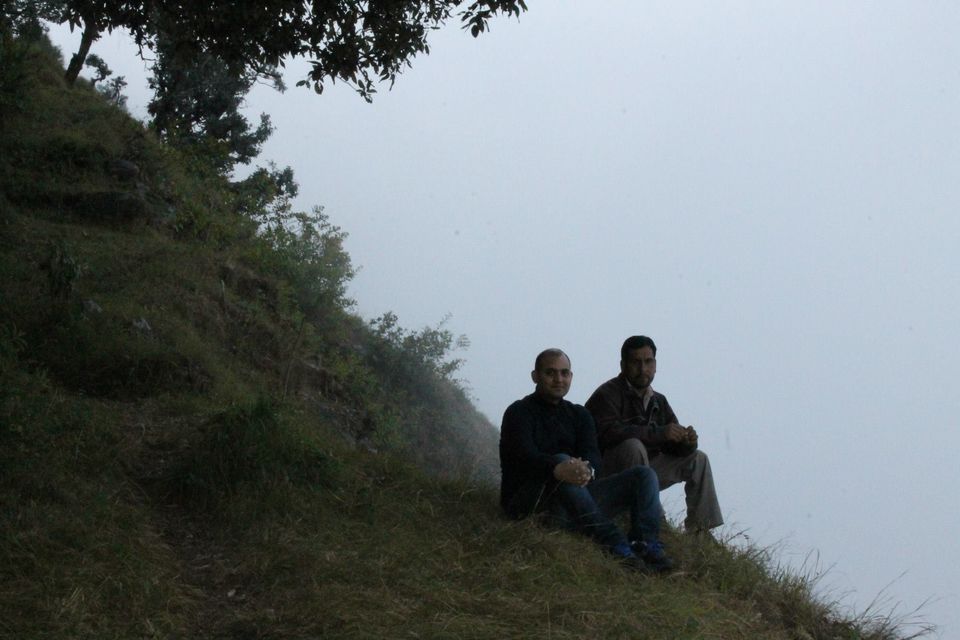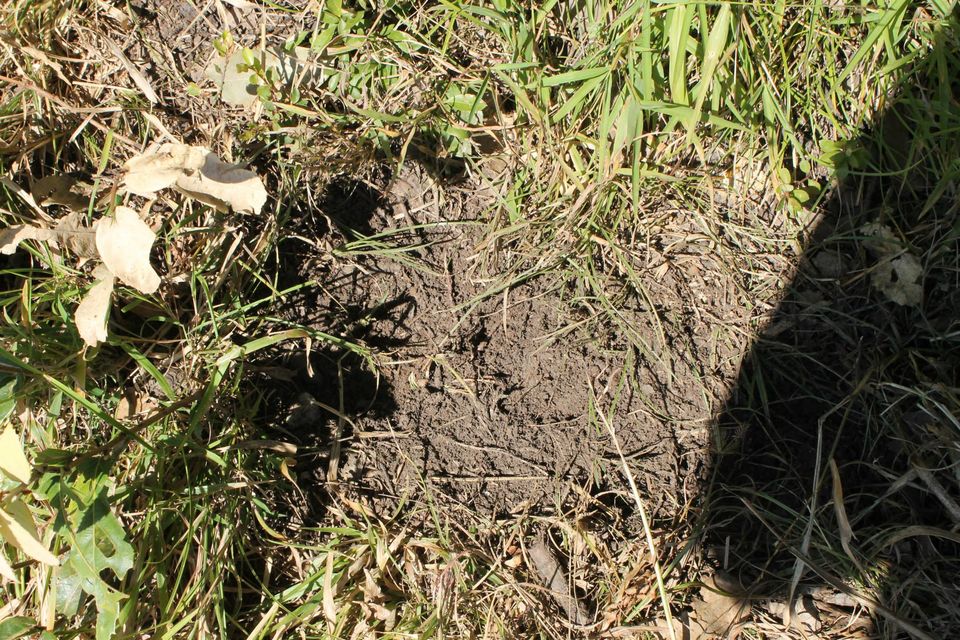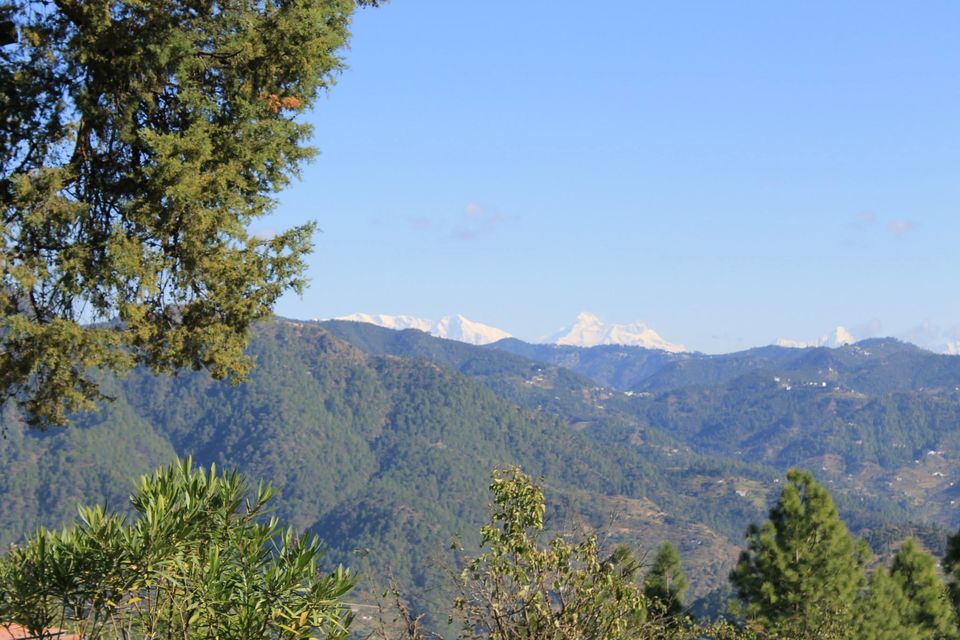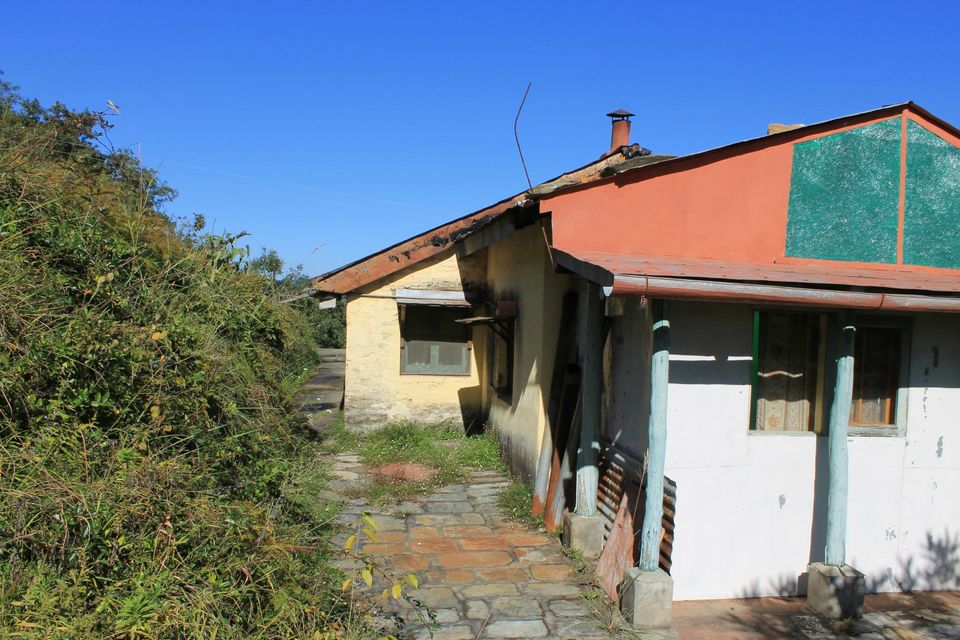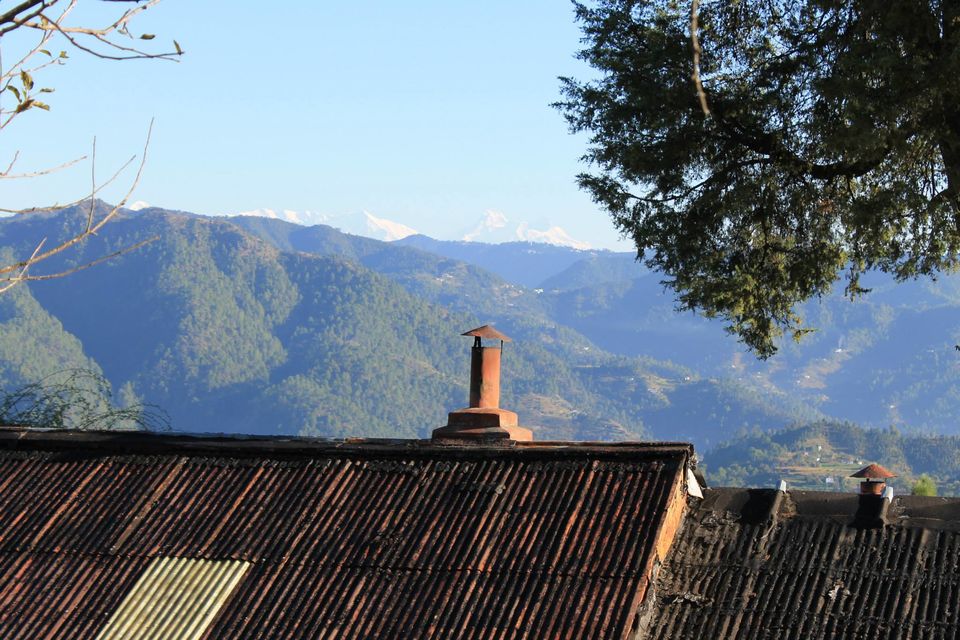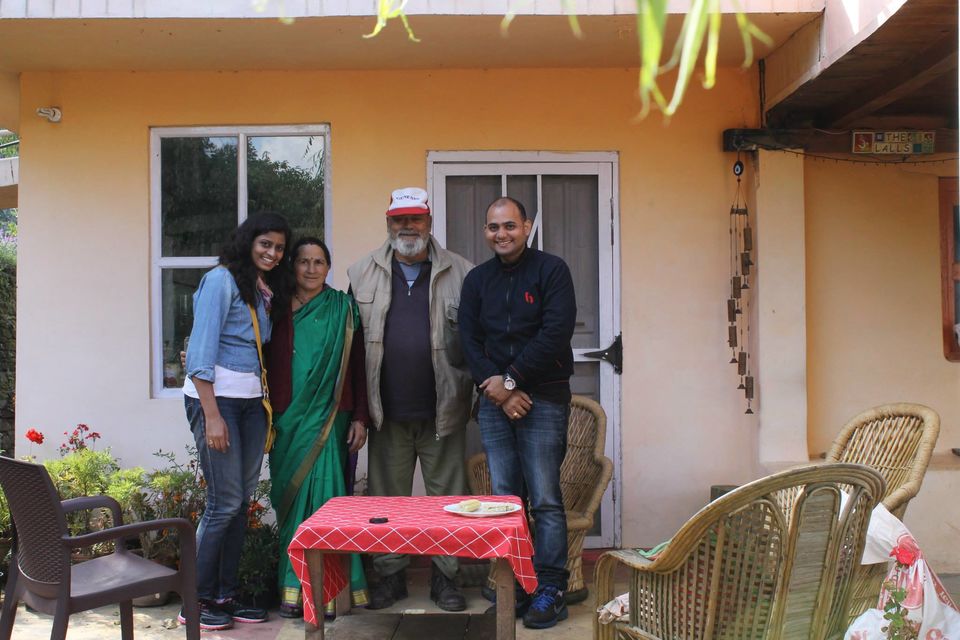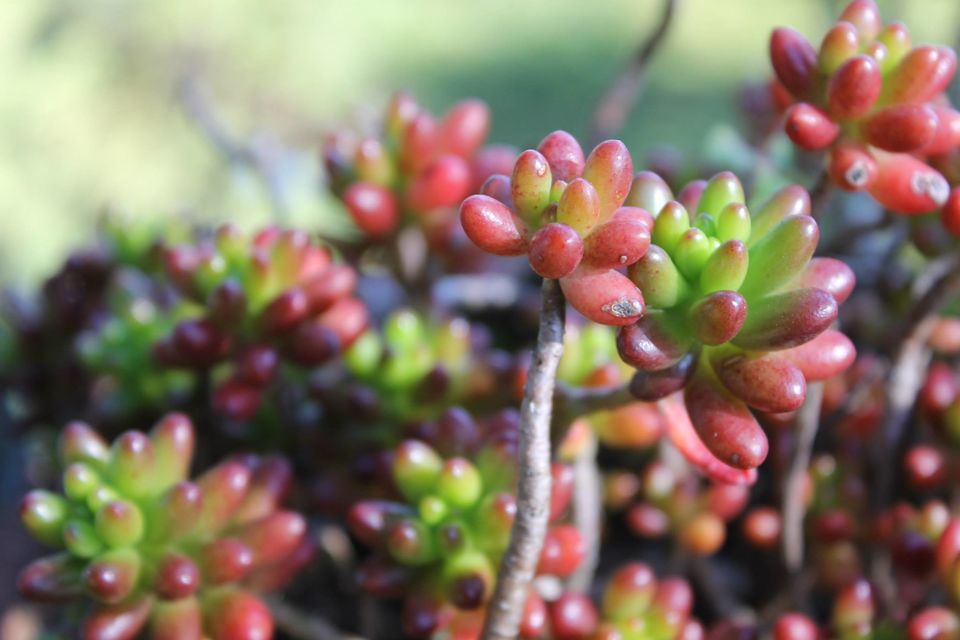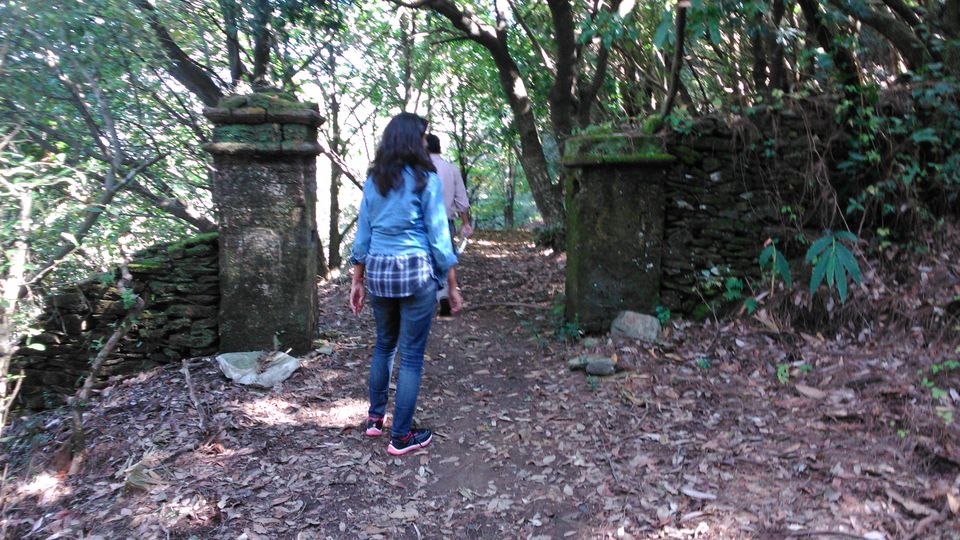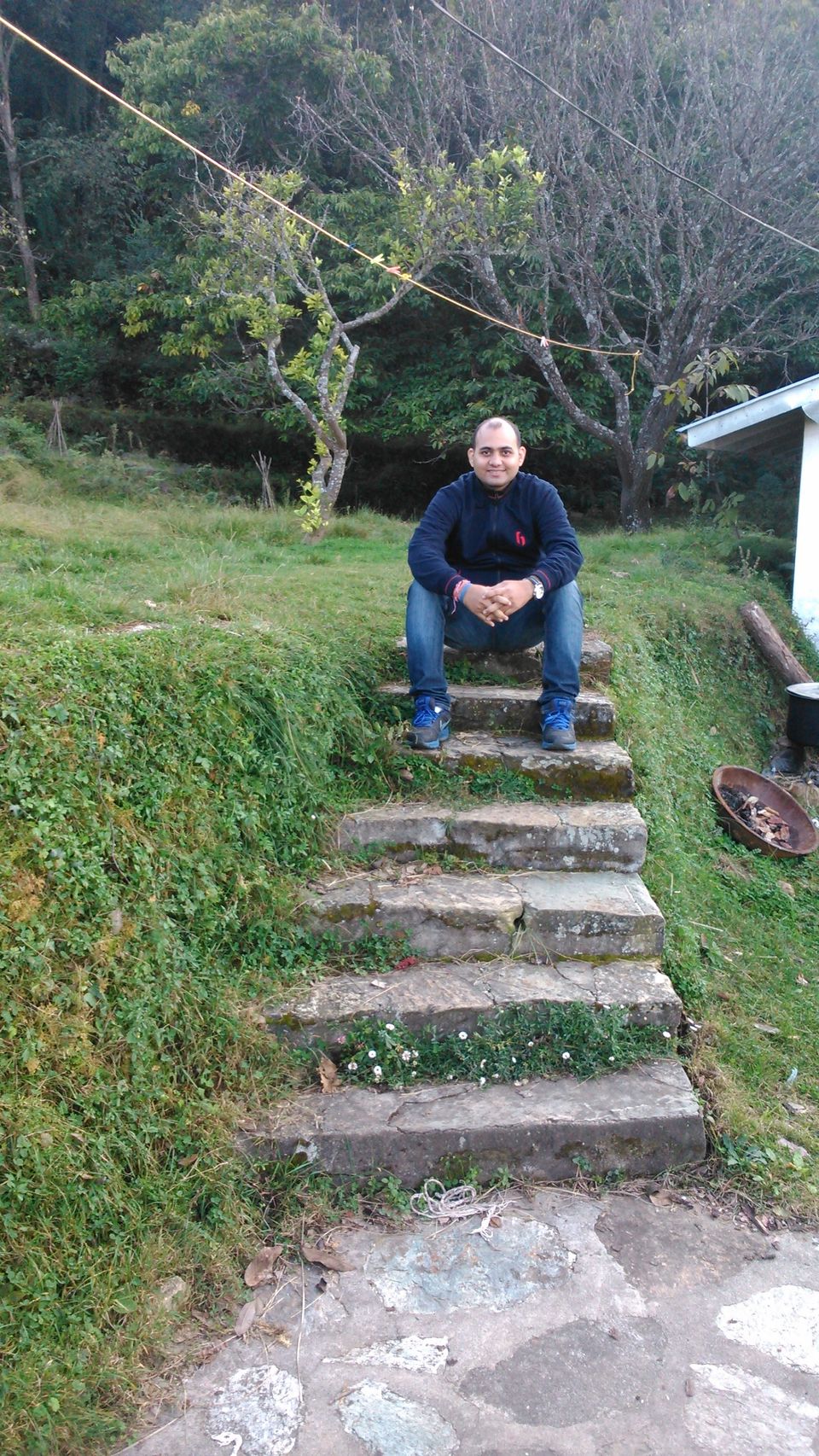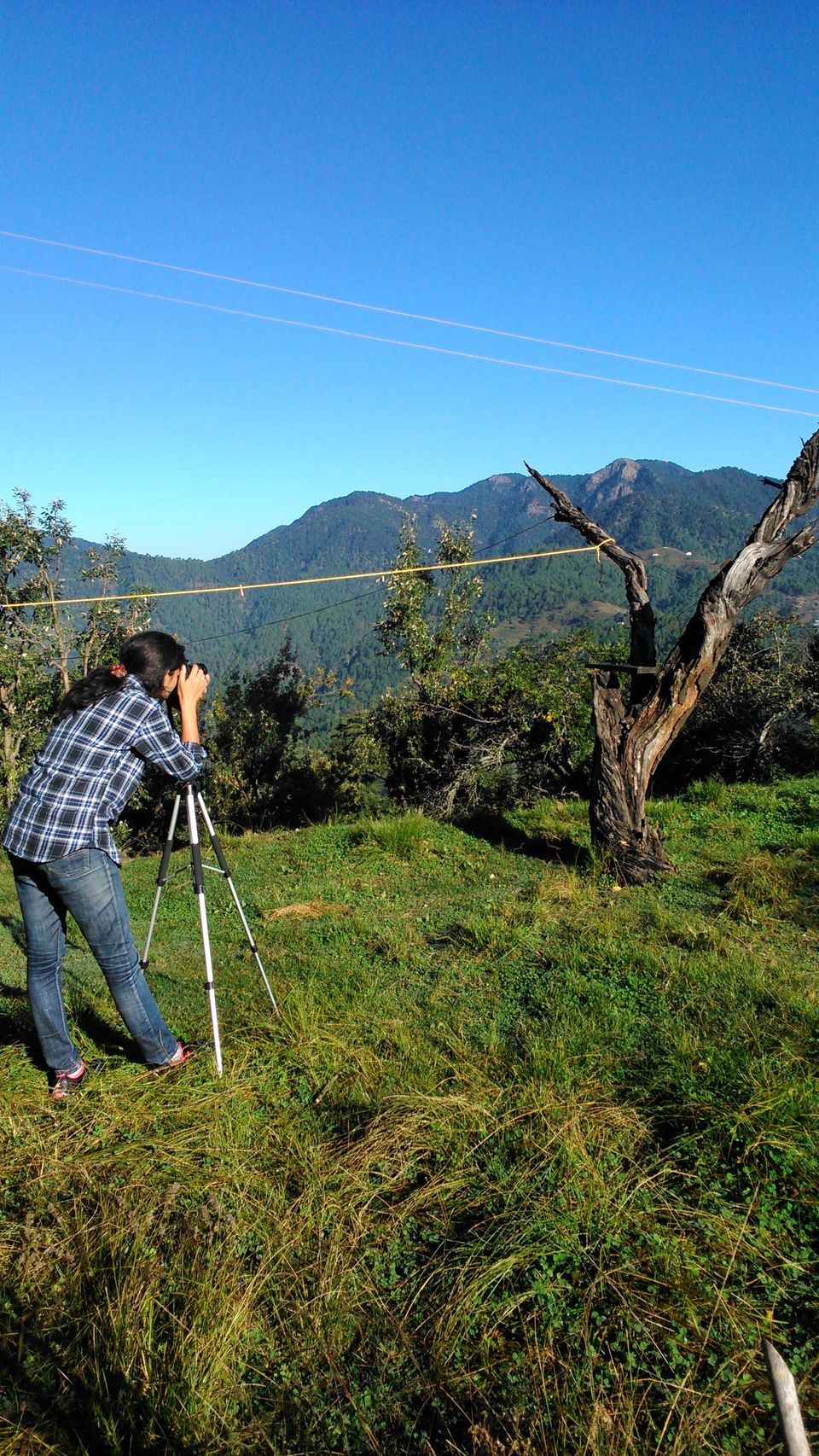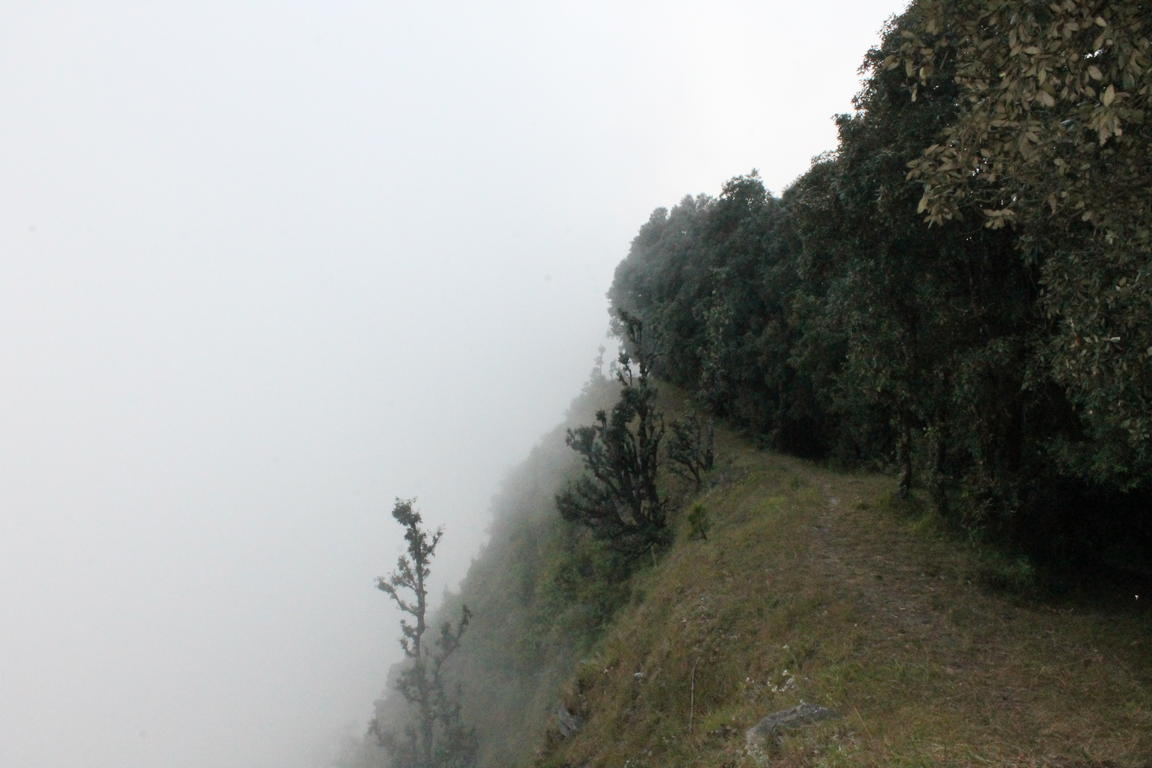 I am quite excited to share few of the pics and an unforgettable experience of my recent trip to Jilling estate. Bharati (my wife) and I spent 2 wonderful days at Jilling, roaming in the forest area,collecting conifer cones and chestnut shells,going up to the ridge to stare at the valley far down below (the so called heaven) and taking pics of fresh leopard pugmarks near our cottage.
From charming blue Magpies to fierce Leopards,from beautiful butterflies to mighty eagles, from smokey valleys to clear snowy Himalayan mountain ranges of Nanda devi,Trishul & Panchachuli, from pindrop silence to no human involvement and from mesmerizing sunrise to sunset, the 148 acres of hill estate of Jilling carries all that makes this place a paradise for trekkers, nature lovers,writers and photographers.The steps to reach this paradise starts from Matial (a 10 house village) where you will find an ever smiling guy waiting to greet you, Ramlalji, a Pahadi who is as old as Jilling is and who from several years is carrying the guests luggage to their cottage. The way up to the cottage is a bit steep 1000 ft bone tiring,heart pumping 1 hr climb but well worth the effort once you`re there as the bewitching views of Nanda Devi,Trishul, Panchachuli peaks and Mukteshwar valley from the cottage are more than enough to vanish all your fatigue and to mark your presence in this part of heaven.Our cottage was the "Old Bungalow"(undoubtedly the best among the 4 cottages, was an apple storage house during British rule ).

Couple can enjoy long romantic walks in the wild environs and bird watchers can spot Eagles, Vultures and Blue Magpies.There is much for wildlife enthusiasts too - jungle cats, mountain deer, wild boar and ofcource the "Leopard". The Estate arranges for trekking, fishing, bird watching and wild life viewing trips.The food is fresh,organic, mouthwatering, healthy and so is the owner's hospitality.Owners Steve Lal and Parvati treat guests more like family.The cottages are cozy, having a dedicated staff member and each one is some distance away from the rest, giving enough privacy.
Go and spend some time there, if you want to get away from the stressful daily office routine.

Best time to visit Jilling - Oct/Nov as the sky remains clear and offers you great views of Himalayan ranges from your cottage.Don't forget to carry your tripod to steal few jaw dropping views and starry sky.
Highlights -
1.Hospitality of the owner and the staff is amazing, It's not a noisy tourist spot,it's a home stay. You will not even find a single person in miles.Leave all your stress, walk down to Steve's house(15 mins walk)just sit next to Steve sir, sip his Swiss coffee and enjoy his Jilling stories.It's a home away from home.
2.Fresh and tasty farm food.
3.Beautiful sunrise and sunset at the ridge.
4.Wildlife - especially, high chances of getting a glimpse of a leopard,while roaming in the jungle.
5.Bookshelves with ample books to browse through.
6.Colorful evenings with blazing bonfires,hot corns and star-filled skies.

Don't - Roam in the jungle at night.Stay close to your cottage.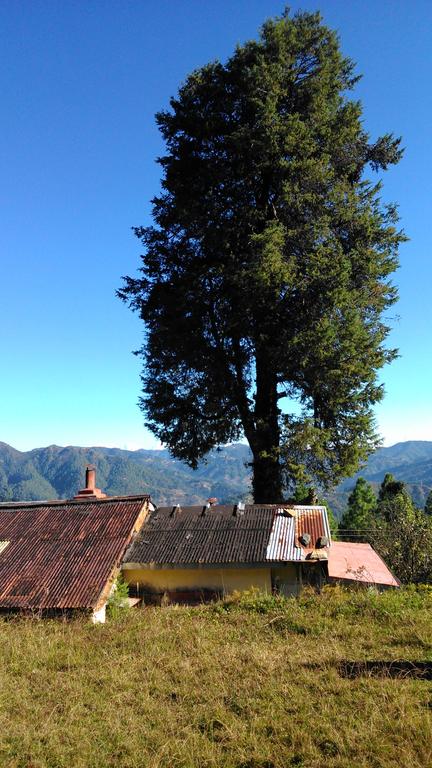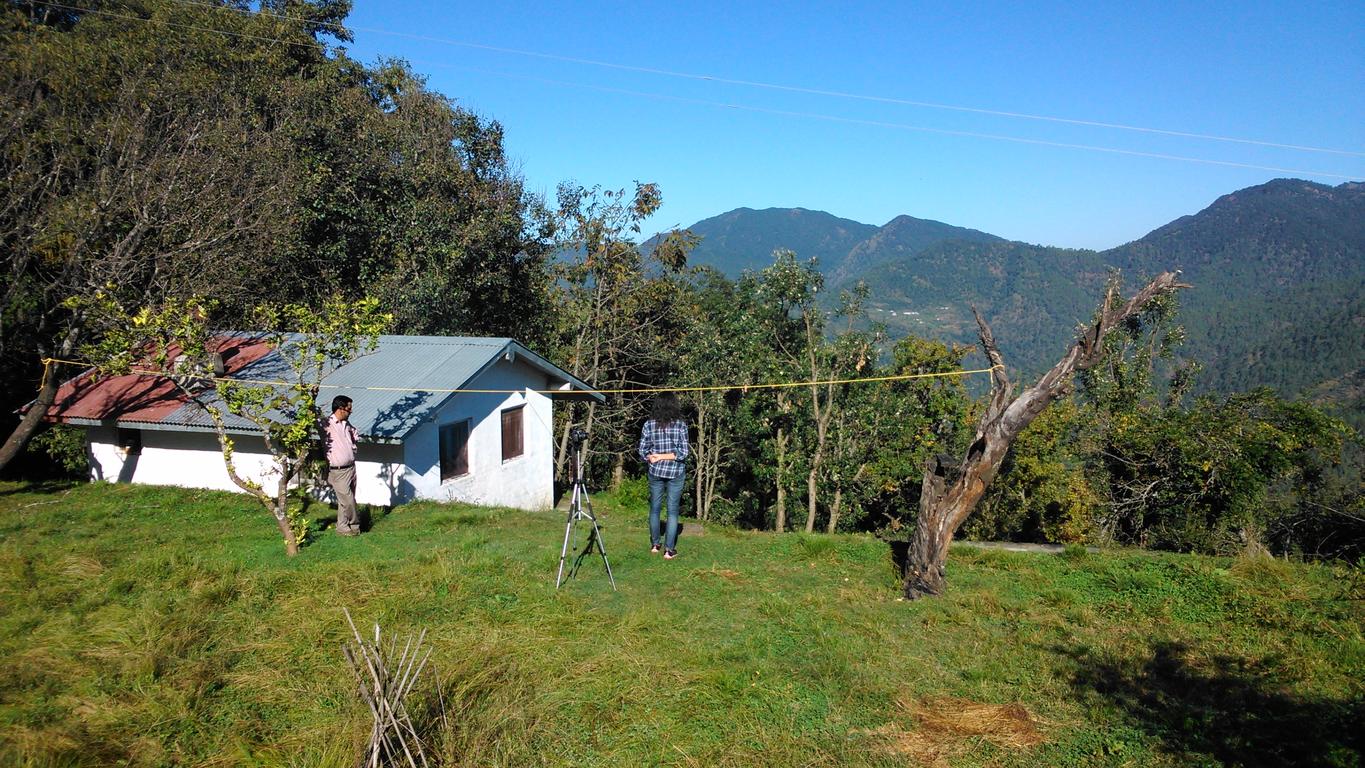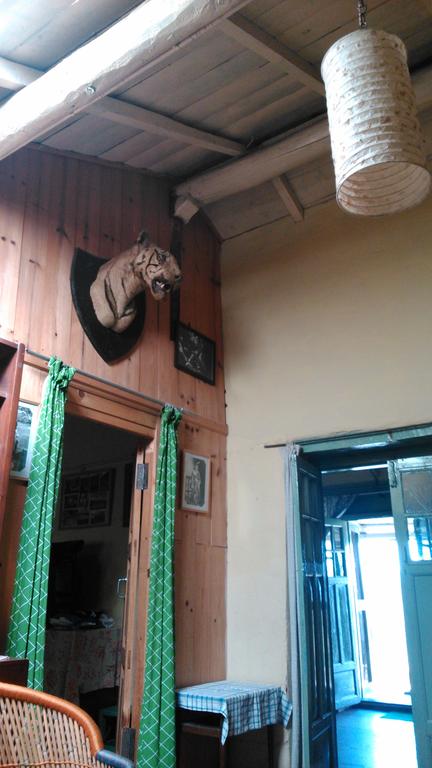 Jilling offers you a home away from home in the vicinity of Nanda Devi. It's a perfect blend of hill station,farm life and wildlife.