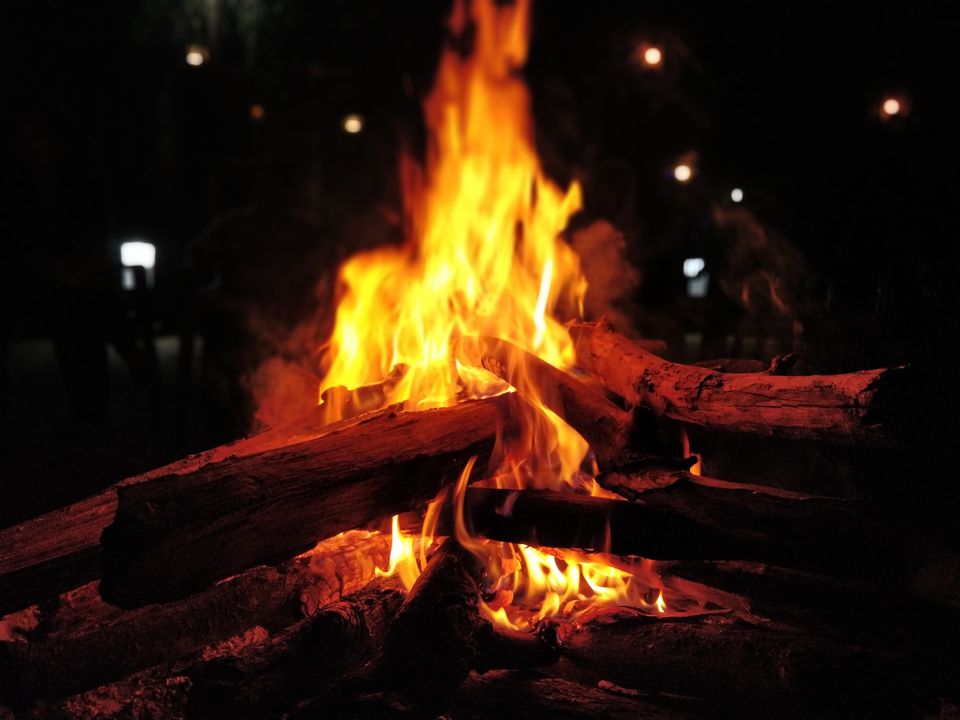 "Travel with someone to know them better"
Hey Reader,
Looking for some erotic content? Well, you might read this along. After all 7 orgasm is quite a number.
Now, this is my life's first duo trip. Troubled with my life and completely in love with my crush (also my friend and colleague) I was exhausted and decided to go on a trip. My love interest was also in some major dilemma and was fucked up. We decided to shake it off with a duo trip. What's more? We decided to drive all the way to Jim Corbett.
The catch?
We have only 1 day.
Only I know how to drive.
This is my first ever self-driven road trip.
My parents thought I am going to Chandigarh with my best friend to attend a wedding.
Now we booked a Zoomcar, which I will suggest is not a very great idea if you are not ready to throw some money in the gutter. The Zoom car guys duped 2k bucks from us and we were very furious about that.
Anyway, we had no other option but to hire a car from Zoomcar, so we did. The plans were made last minute. We both wanted time with each other and in order to do so we thought what better way than a trip.
8:00 am Zoomcar Station (Logix Mall)
We both reached at the Zoomcar station and completed all the formalities. A red color swift and we were set. I had got some paneer paratha packed and we downloaded offline google maps just in case we lose network. Seat-belts were worn securely and we were ready to go. I'd not like to disclose who I was travelling with so let's call my travel partner Superman.
A brief about Superman: Humorous, fickle minded, sarcastic, introvert, winsome, reticent and opinionated. He might have many flaws, but can solve the rubik's cube effortlessly. He has his own charm and can easily keep me fixated on him with his eyes. We have been friends for a short while but somehow we connect wirelessly.
Even though we have difference in opinions at almost everything, we can have long conversations that can last an entire night. We both have a craze about superhero movies and we technically debate on them too.
I ain't his Louis Lane yet, but I do hope someday I can be. I have never loved someone to this extent and Superman is one of the only guys I have felt a connection this strong. I never had a love bug inside me and this can be very easily substantiated by my past relationships.
However, this man somehow pulled the cupid arrow on me and I have been stuck on him ever since.
Superman and I take a leap of faith and vow to make an adventure together. We hit the road and after 3 hours and some paneer paratha rolls we make a halt. Driving for 6 hours straight (240 kms approximately) was something I had never done before, but somehow Superman had faith in me. We refreshed ourselves and then resumed again after a 15-20 min pause.
We both love each other's company. We are fun, daring and adventurous together. For this and many other reasons I always felt that if we ever come together, we will be perennial.
We played some road games. I am explaining the games below out of generosity. ;)
1. Dirty Memory: I say boobs, then Superman will have to say boobs (my word) and dick (any word of his choice).
I say boobs-dick-cum. He says boobs-dick-cum-doogystyle and so on. We played this for quite some time and he won in the memory game. :P
2. 20 Questions (Dirty Version): In 20 questions we have to guess what the other one is thinking. So if I take the topic 'Companies of Condom', Superman can think a company name of condoms and in 20 questions I will have to guess which company he thought of. The questions can be answered by Superman only in yeso and thus I will have to ask relevant questions. We both will take turns to play and in the end we cumulate the score of each round.
Superman had won this game by 3-2.
3. I see: This one isn't dirty at all. If either of us would become too horny then we would switch to this game. You simply say 'I see something long' (say for example: a truck with sugarcane is moving in front of you'. The other one has to simply guess it.
After many games, conversations and music playlists, we finally found ourselves locating a few roads among the inner parts of rural cities/villages. At some parts the roads were bumpy, while towards the end the roads were really smooth.
We finally reached the destination Machaan Resort at around 2 pm and just in time for some lunch. After checking in and being amazed by the room we had, we quickly freshened up and ate some lunch with peace. The food was good too.
Machaan Resort was really nice. It had great rooms. Clean and hygienic. The resort had beautiful stone pathways. A couple of swings, a pool, a table tennis, a place to play board games and nature kissing all over us. The aura was really nice and serene. What was more to it was, that we got all of this at really affordable prices from makemytrip.com!
We ate and then looked around the place. There were some adventure activities such as rappelling, rock climbing etc.
We entered the room and collapsed on the soft bed. The room had a board saying 'We do not have WiFi here, so please pretend you are in 1987 and talk to each other'. I really liked that about the place.
While we laid down beside each other we felt the closeness between each other. We kissed softly and my heart smiled. I was driving continuously for the past 6 hrs, so Superman gave me a really good massage. That kind of made us both horny. We were free souls here so we didn't care about anything and we used the benefits in this friendship (if you know what I mean).
I love him and I was okay by being associated with him in any manner. Maybe I sound desperate but then isn't loving someone a persistent phenomenon? You cannot love someone in the summer and then unlove them in the winters. Or you cannot love them only for their good qualities. Love has to exist whether or not the person loves you back. Yes, you can choose not to hurt yourself while loving someone (which I didn't know how to execute at that time), but if you love someone, you just love them. Period.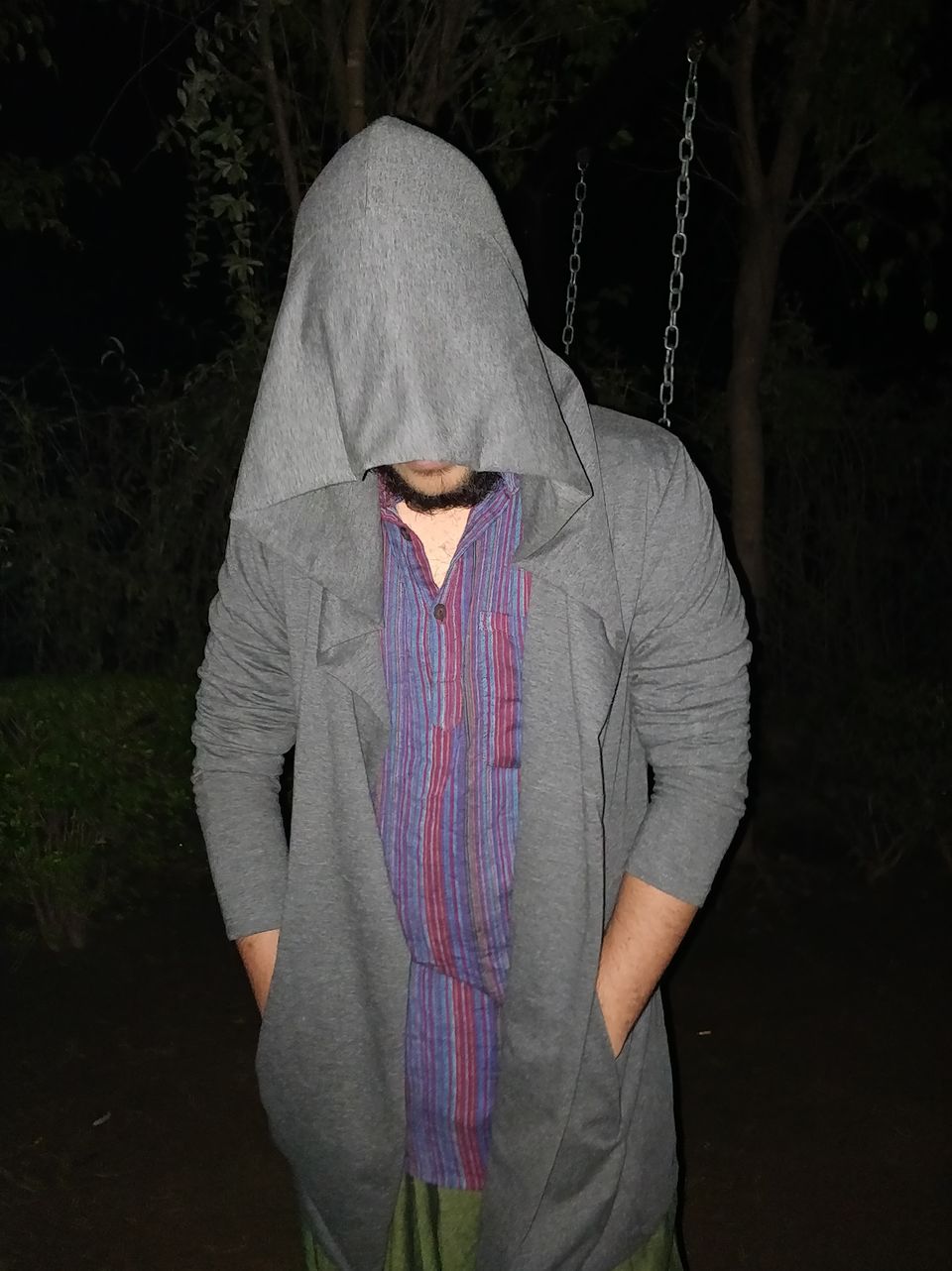 It was really nice sleeping together in white blankets all cuddled up. We woke up and realized its already evening and the bonfire is lit. My parents called me just when we were about to leave the room. I picked up, but the network was really weak. I found a place where there was a bearable network. My parents are kind of really very overprotective because I am their only child project :p. So they always try to keep me away from trips and boys which was exactly what I was doing so far.
They are also super clever. So when I talked to them, they weren't calling to talk to me. They were trying to hear background noises of the wedding that I told them I was attending in Chandigarh with my best friend. They got suspicious and I hadn't really thought things through.
Before we joined the bonfire, we witnessed something really amazing! We both sat beside the pool with a cup of hot tea we made in the room. We both sat besides each other and were just stargazing, when we saw a shooting star. It was the first time I had never seen such a miraculous thing. White light shone across our eyes and we wished inside our hearts.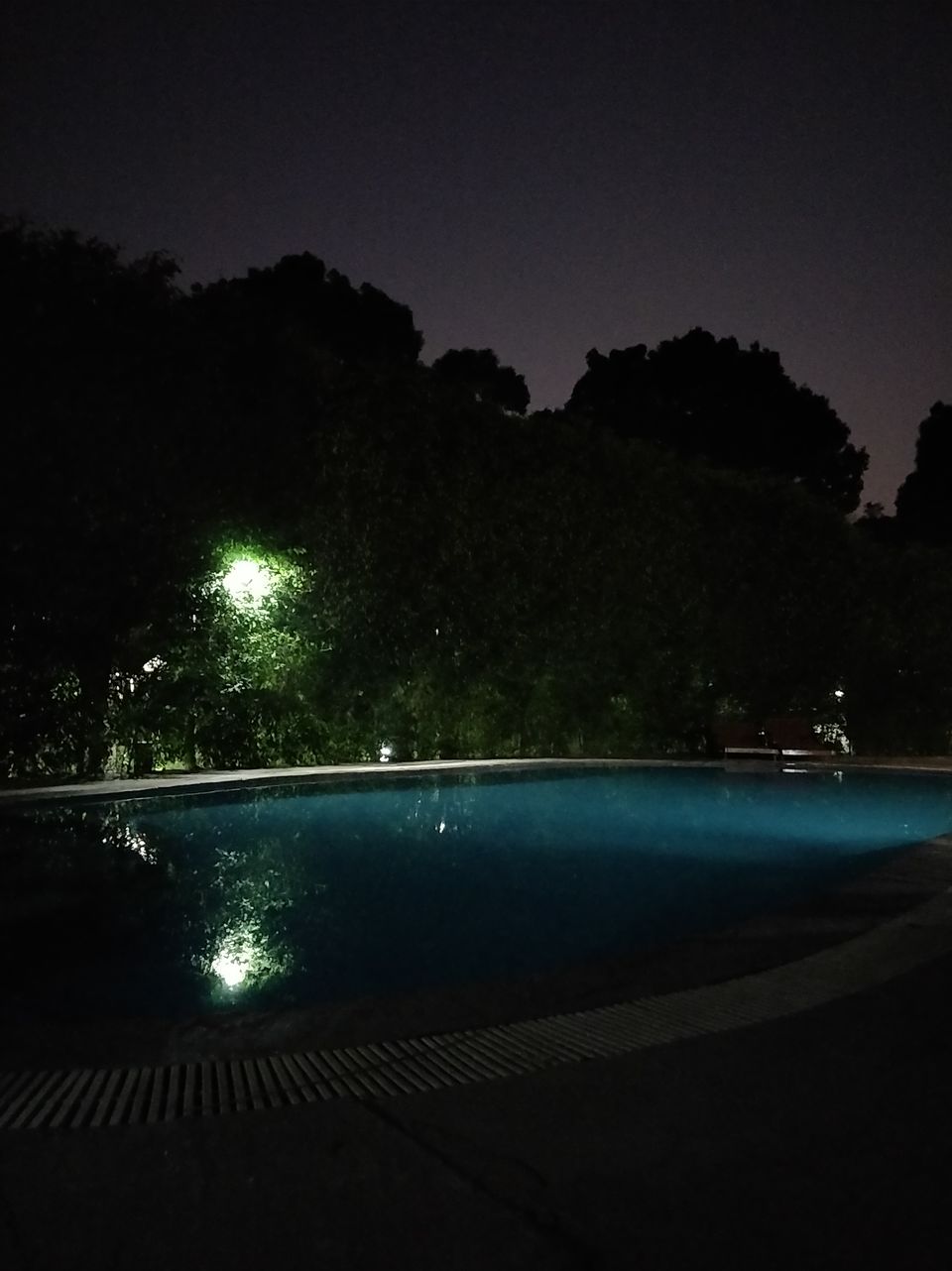 We were really happy to witness this together. It was our special thing. I tend to make everything related to him lovey-dovey. Apologies reader, but to be in love has its own perks of flaunting it!
We headed towards the bonfire. One of the resort staff was a singer so he sat facing us with a guitar. A few other families had joined us. We were the only couple that was present in the moment I guess. The singer was singing averagely, however Superman and I were making fun of certain words he was pronouncing weirdly.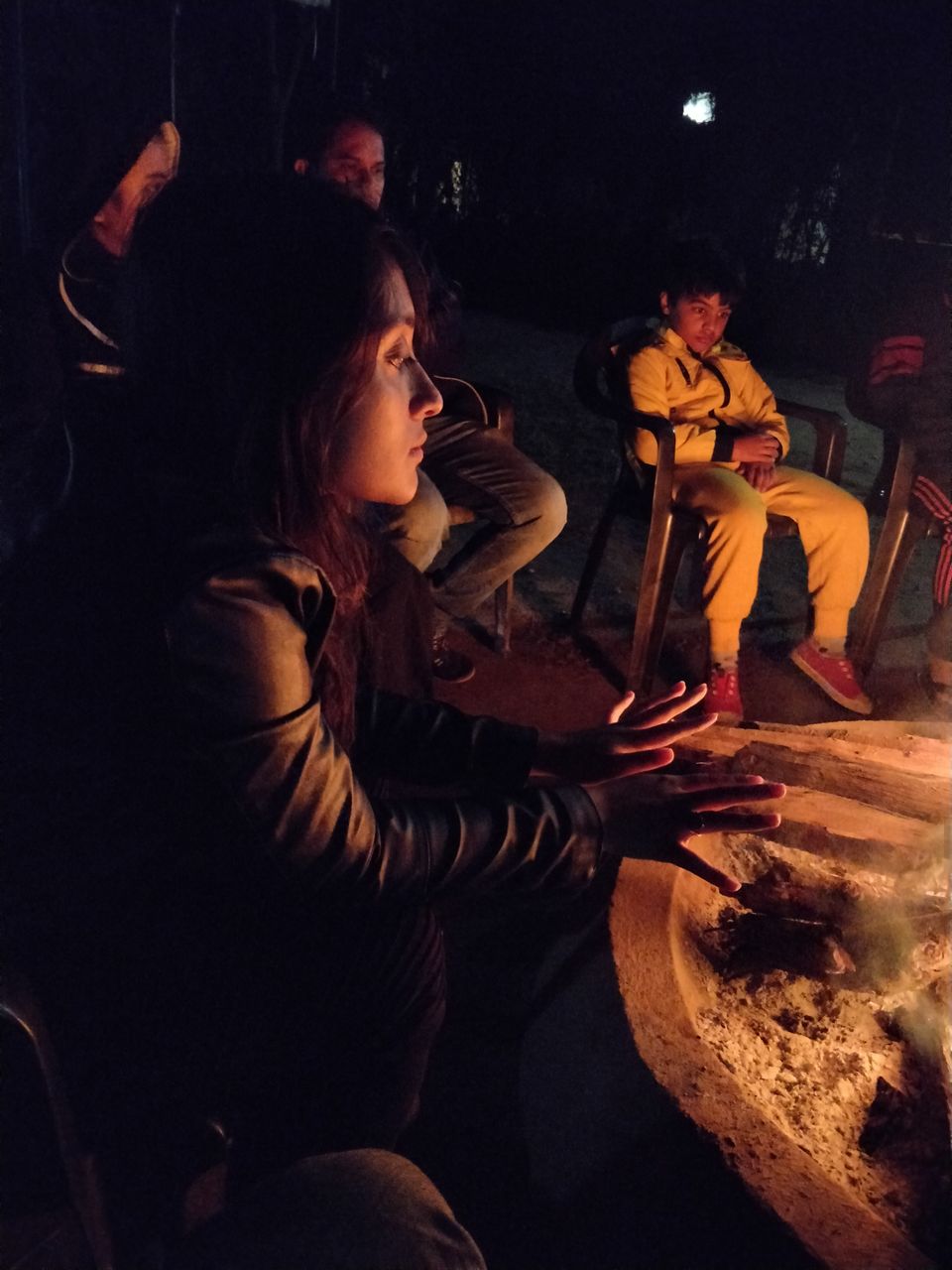 After an hour or so, we headed towards the buffet for dinner. A good spread was laid out. I had placed food on plate and was about to sit, when one of the staff members came to me telling that they are getting calls asking about me. I was a little bewildered. Who can possibly be looking for me when no one other than my friend and Superman's friend know about our whereabouts. My doubts were cleared in a split second and goosebumps grew all over my spine when I saw that the number on the staff's cellphone was of my mother. Damn it!
They know I am here? But how? How on earth did they possibly know where I am going and moreover in which resort was I staying at? I asked the guy, what conversation did he have with them and what information did he give. From there on, things followed in the below mentioned sequence:
1. I panicked and asked them what did they tell my parents. I also left my food and later Superman also couldn't finish his meal.
2. They said my parents (let's call them FBI from now on) called the head office of Machaan Resort in New Delhi, and then called here asking if there is any booking in the name of Snigdha Gupta. To this they replied with positive affirmation.
3. I was perplexed and unable to solve this conundrum. I told the staff not to pick up calls anymore from this number.
4. I called FBI trying to talk normally. The network was bad. We were in the middle of a wildlife forest so I couldn't have expected more. They wanted pictures of the wedding I had told them I was attending.
5. They also wanted my room number and the hotel name. (Everything is googable so giving a fake information wouldn't have worked)
Now, before you think I am dead, I must tell you I am quite a problem solver myself. Though I am a magnet for trouble, but I am also good at problem solving.
What I did next is as follows:
1. I was carrying an ethnic dress for a wedding (just for situations like these)
I quickly changed into those and Superman clicked a few pictures of me with minimal background. The resort had some twinkling lights so we clicked around those.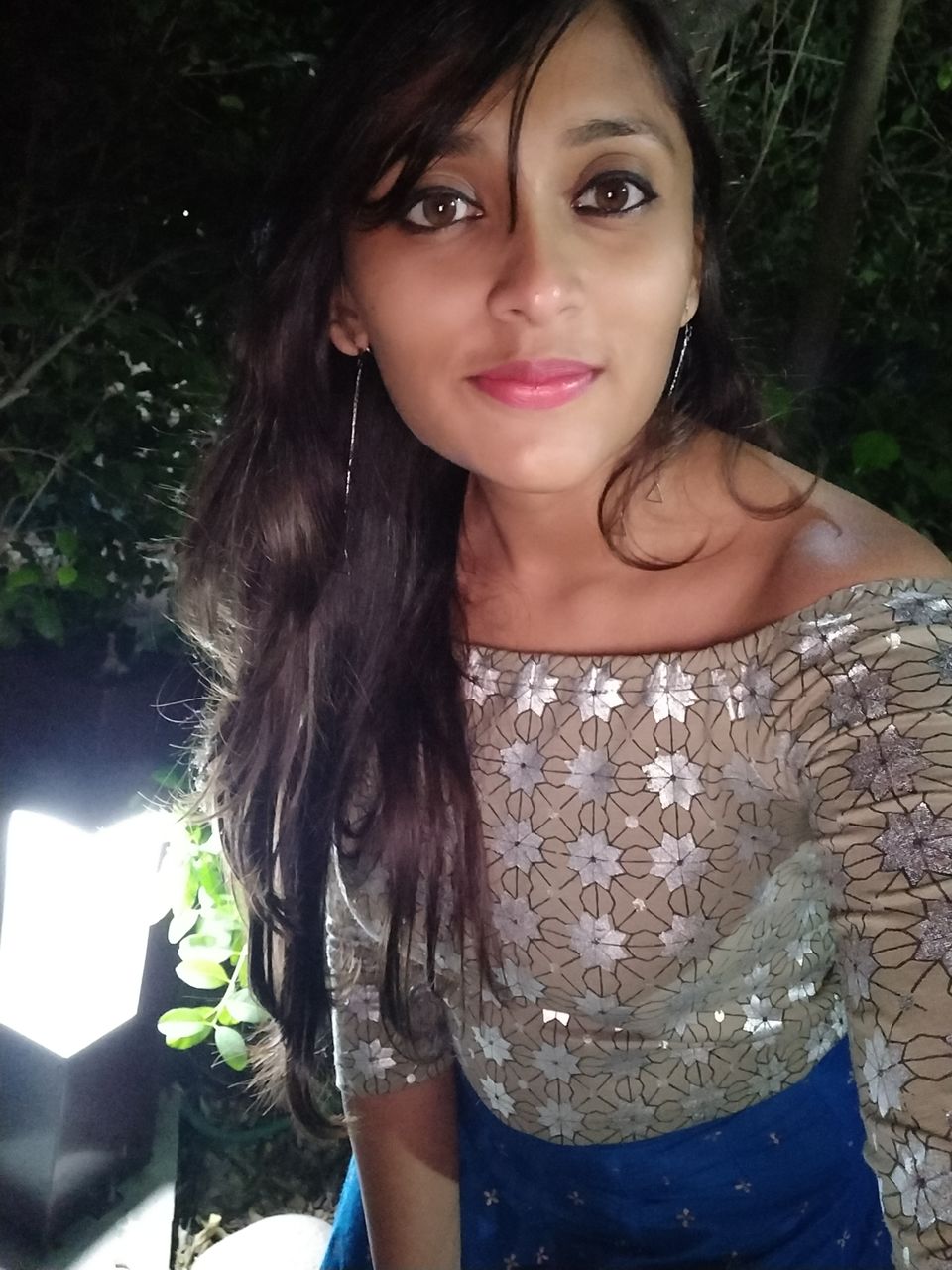 2. I called my friend who was actually attending the wedding in Chandigarh and asked her to ask for the Manager and tell him to say I am staying at their hotel. Basically ask the Manager to lie for me. My friend was in the baraat and she was about to reach the hotel.
3. I stalled FBI for some time, sent them pictures of me in the ethnic wear. Told them the network was bad, but FBI won't take any bullshit, right? How can there be bad network in Chandigarh!
4. Superman was a huge help. Meanwhile he talked to the staff and explained them to lie too. He made sure that the staff does not fear from us (they were assuming we had run away from our homes to get married XD). I must say, I was damn impressed with Superman's way of handling things. Honestly, I discovered him a little more.
5. I talked to the manager and explained him my side of story in a very tactical way. I convinced him to lie for me and help me out. He agreed. Great thanks to that man.You literally saved my life. My friend made sure he did what I had asked him for. The manager told me the room number of the bride and the groom (the wedding my friend was attending) and I told the same room number to my FBI.
6. FBI made calls there and heard what they wanted to here. I was staying there. I had gone to attend the after party. I was there. They were convinced!
Phew! Done and dusted. We came back to the room. It was quite chilly outside and I was roaming barefoot in the resort for pictures - literally looking like a fool. Things had cooled down. Superman and I were very confused how did they come to know. Well, from my laptop. Anyway, I was upset and I think for the first time I cried in front of him. Like with tears and all. He hugged me and held me in his arms. He said, 'It's okay, we already knew about this risk'. I hadn't hid from him about my FBI. He tried to cheer me up and I didn't wanted to ruin our night (it was around 10 pm) either so we decided to smoke up. That night Superman rolled up his first joint and I taught him how to. We smoked up the joint and got high. For the first time in my life I had sex after getting high. I always wanted to do it with someone special and I knew my special guy was right in front of me. I don't want describe the details of how it was, since it is very special and personal to him and me, but you get the gist of best sex ever - right?
The night was beautiful and the morning was mesmerizing. Damn, Superman is awesome! We spent some more time in the room, since we had skipped the Jungle Safari and had gone on a different ride under the blankets.
10:00 am Machaan Resort
We checked out of the resort after a decent breakfast. We loaded the luggage in the car and left Jim Corbett with loads of memories. Before we left, we took some pictures in the jungle.
On our way back we stopped once at KFC to energize ourselves. The return journey was okay. Superman had put some amazing songs, but was lost in another world. I assumed it's the world we are going back to. The fucked up one. He drew back his reticent traits. I kept wishing to become his Ms. Louis Lane.
We reached by 4 pm and submitted the Zoomcar after getting pissed. For super safety reasons we later crashed a wedding with my friend and clicked pictures in the evening.
I'd like to end this story with a very famous line about love from the bible and also one of my favorite quotes.
"Love is always patient and kind. It is never jealous.Love is never boastful or conceited. It is never rude or selfish. It does not take offense and is not resentful. Love takes no pleasure in other people's sins, but delights in the truth. It is always ready to excuse, to trust, to hope, and to endure whatever comes."
- Cheers to travelling with loved ones.
Liked it? Wishlist the trip for an amazing read while you travel! Stay tuned for more amazing blogs!