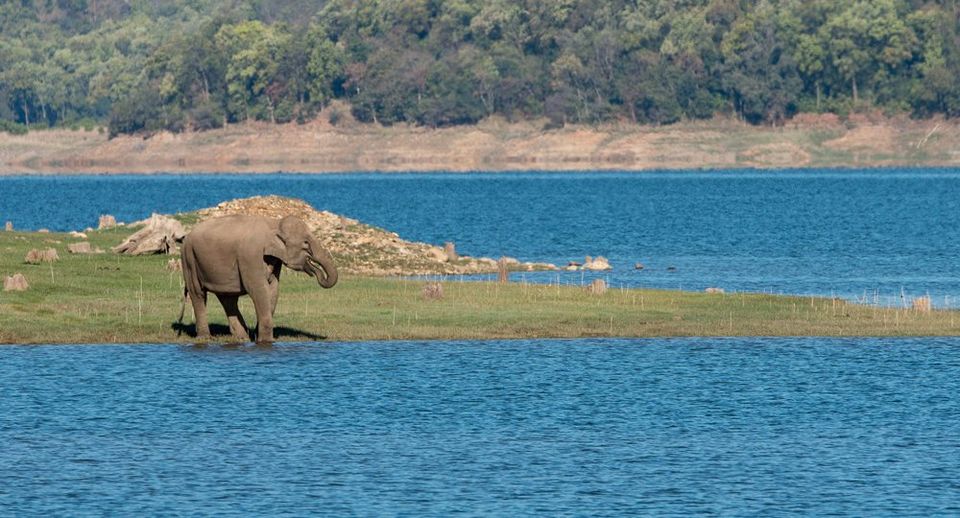 Jim Corbett National Park is a forested wildlife sanctuary in northern India's Uttarakhand State. Rich in flora and fauna, it's known for its Bengal tigers. Animals, including tigers, leopards and wild elephants, roam the Dhikala zone. On the banks of the Ramganga Reservoir, the Sonanadi zone is home to elephants and leopards, along with hundreds of species of birds.
Jim Corbett National Park is perfect places to visit near Delhi for nature and wildlife admirers. The park is spread across 520 square kilometres and has the glory of being India's oldest and most prestigious National Park. Nature watching and wildlife viewing here is done in an open four wheeler Jeep and on elephant back.
Overall, it is well known for rich and varied wildlife including royal Bengal tiger, elephant, four to five species of deer and rich birdlife.
You must visit this mink before going Jim Corbett National Park. LINK.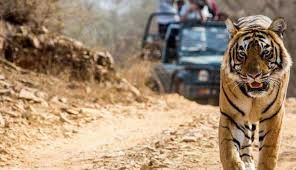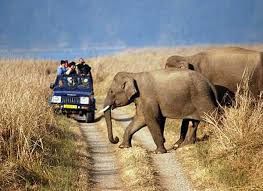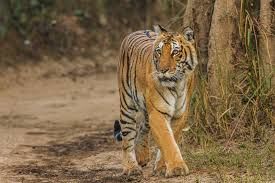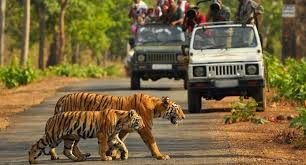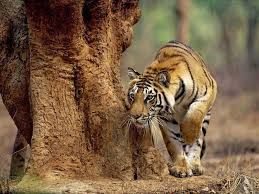 Safari Zones:
The Tourist Zones: In order to promote tourism in the region Corbett National Park has been divided into five different zones. These are the marked buffer or core area of the park where visitors can be part of wildlife safari and can enjoy the intriguing behavior of the animals with bare eyes at proximity.
Bijrani Safari Zone: Bijrani Zone is very popular tourist's hub because of its abundant natural beauty and open grasslands. The entry gate of the zone is located at only 01 Km from Ramnagar city.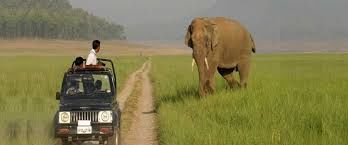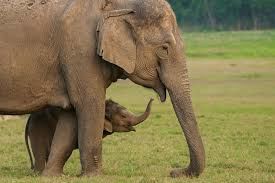 Jhirna Safari Zone: Jhirna is another important tourist zone in the Jim Corbett National park that is open for tourist round the year. Jhirna Gate is located at 16 km from Ramnagar city.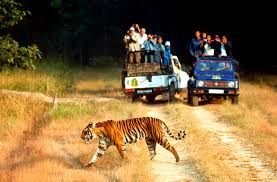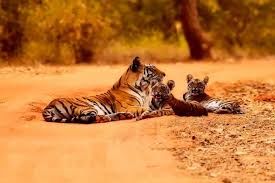 Dhela Safari Zone: Dhela is a new eco tourism zone in Corbett National Park included in tiger reserve zone in November 2014. This is the only area in the reserve's buffer zone open to tourists in CTR. The zone is retaining the attention of large number of tourist because of its wealthy flora and fauna, open throughout the year, located at an approximate distance of 13 Km from Ramnagar City.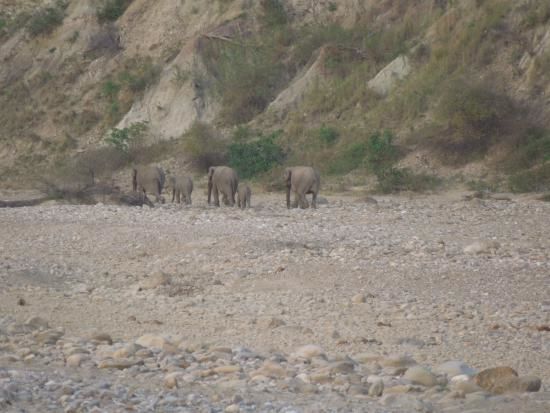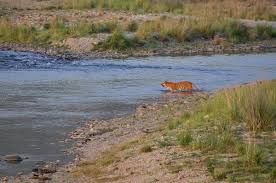 Dhikala Zone: Being the largest and most varied zone in Corbett, Dhikala is famous for its abundant natural beauty as well as offering the best sight for exotic fauna. The entry gate is 18 km away from Ramnagar city. Night stay inside the Dhikala Tourism Zone is highly recommended for the hard core wildlife enthusiasts.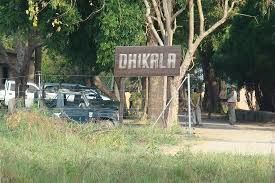 Durga Devi Zone: Located on the north-eastern boundary of the Jim Corbett National Park, Durga Devi zone is the heaven on planet earth for those who are fond of bird watching. Entry gate is located at an approximate distance of 36 km from Ramnagar city.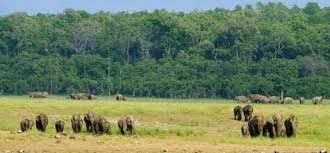 Sitabani Buffer Zone: Sitabani Zone doesn't fall under the Corbett Tiger Reserve area. If you are fond of serene ambiance of the natural beauty, must visit Sitabani area.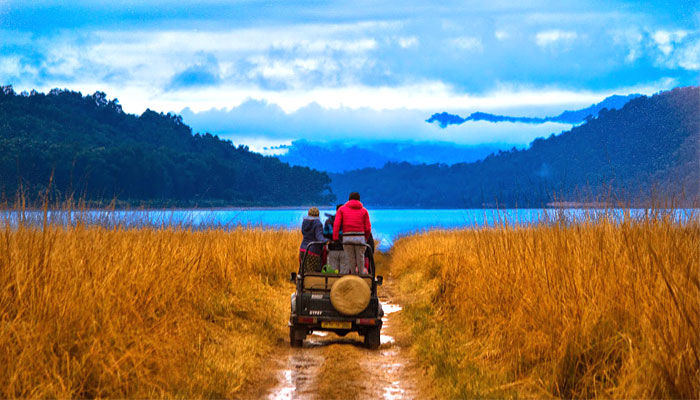 Distance From Delhi: 246.9 kilometres via NH 09
Best Time To Visit (As per zone):
-Jhirna Zone- Throughout the year
-Dhikala Zone- 15th November to 15th June
-Bijrani Zone- 1st October to 30th June
-Dhela Zone- Throughout the year
-Durga Devi Zone- 15th November to 15th June
Things to do in Corbett: Jeep Safari, Elephant Safari, Wildlife Tours and Spotting
How to Reach Corbett:
Ramnagar is perhaps the best approach to the Corbett National Park which forms the headquarters of CTR. This small city is well connected by road and rail network with major cities of India like Delhi, Moradabad, Nainital and Bareilly. Once you reach Ramnagar, then it takes only half an hour to reach Corbett National Park. The park is around 15 Kms from Ramnagar railway station.
By Road: Ramnagar has a very good network of road that connects the different cities. The Corbett National Park is situated at an approximate surface distance of 260 Kilometer from India's national capital Delhi. The state government of Uttarakhand plies buses at a short interval of time from Delhi, Moradabad, Haldawani, and Nainital that reaches Corbett directly.
By Rail: The railway station in Ramnagar receives trains from different major cities of India like Delhi, Moradabad and Bareilly. A direct train to Ramnagar runs from Delhi. You can check out for Ranikhet Express, Corbett Link Express and Kathgodam Express that takes you directly to Ramnagar.
How to Reach From Delhi:
-By Rail: Nearest railway station Ramnagar is well connected to Delhi
-By Bus: Corbett is well-connected via Ramnagar by semi-deluxe and deluxe buses