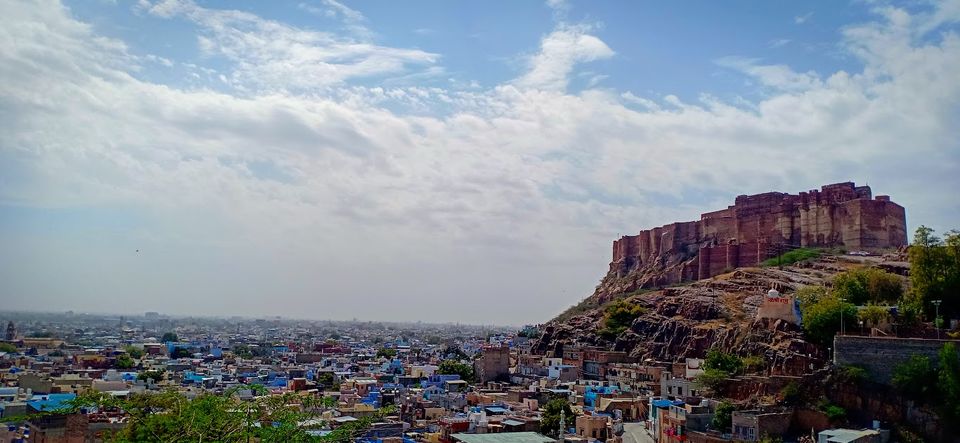 Jodhpur was on my travel to do list for while now. I had recently quit my boring desk job and was in my home town, Mumbai. It was the month of February and although I wanted to witness the Spiti winter, feasibility of going there was not so good. So I pondered and thought it would nice to explore Jodhpur, since the temperatures in winter at Rajasthan are bearable. The next thing I known is frantically checking IRCTC for trains to Jodhpur with no availability. So I booked a seat in a bus to Jodhpur which was a long 25 hours tiring journey. Phew! I boarded the bus at 8 P.M and it was delayed by 3 hours, so finally reached Jodhpur at 5 P.M next day.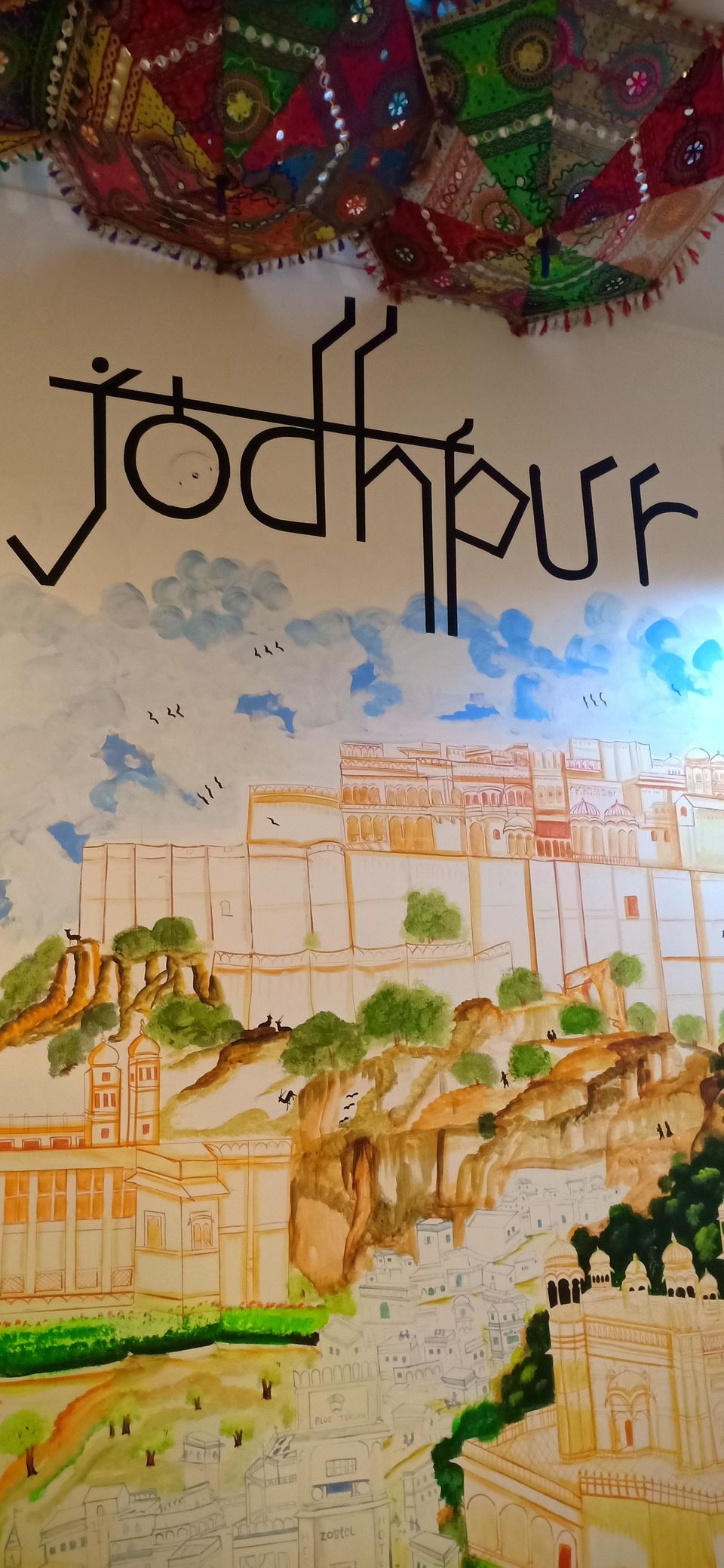 I prefer staying at hostels as it is not only cheap, but one also gets to meet and interact with different travellers. Previously booked my stay at Zostel, but changed it last minute as a friend of mine agreed to join me for a day at Jodhpur. So, I stayed at Moustache Hostels, Jodhpur located near Irani Masjid with close proximity to the main areas. Initially booked a bed in a mixed dorm room for 2 days, but ended up extending it another day and paid INR 750 for 3 days. Good deal! The day I arrived, there was an art exhibition going on and also a local artist's music gathering. The place was lit. The staff was helpful, the dorm rooms were cleant everyday. Their common area included a balcony filled with paintings, artsy stuff, plants, hammock, board games, books and a TV too. They have a in house restaurant called Baori that served some delicious food (loved the Lal maas), beers and hookah too. And a hostel kitchen to, if you wish to cook something by yourself. Apart from several day trips and excursions, they also rent bikes. My stay at Moustache helped me relax and I would totally recommend it.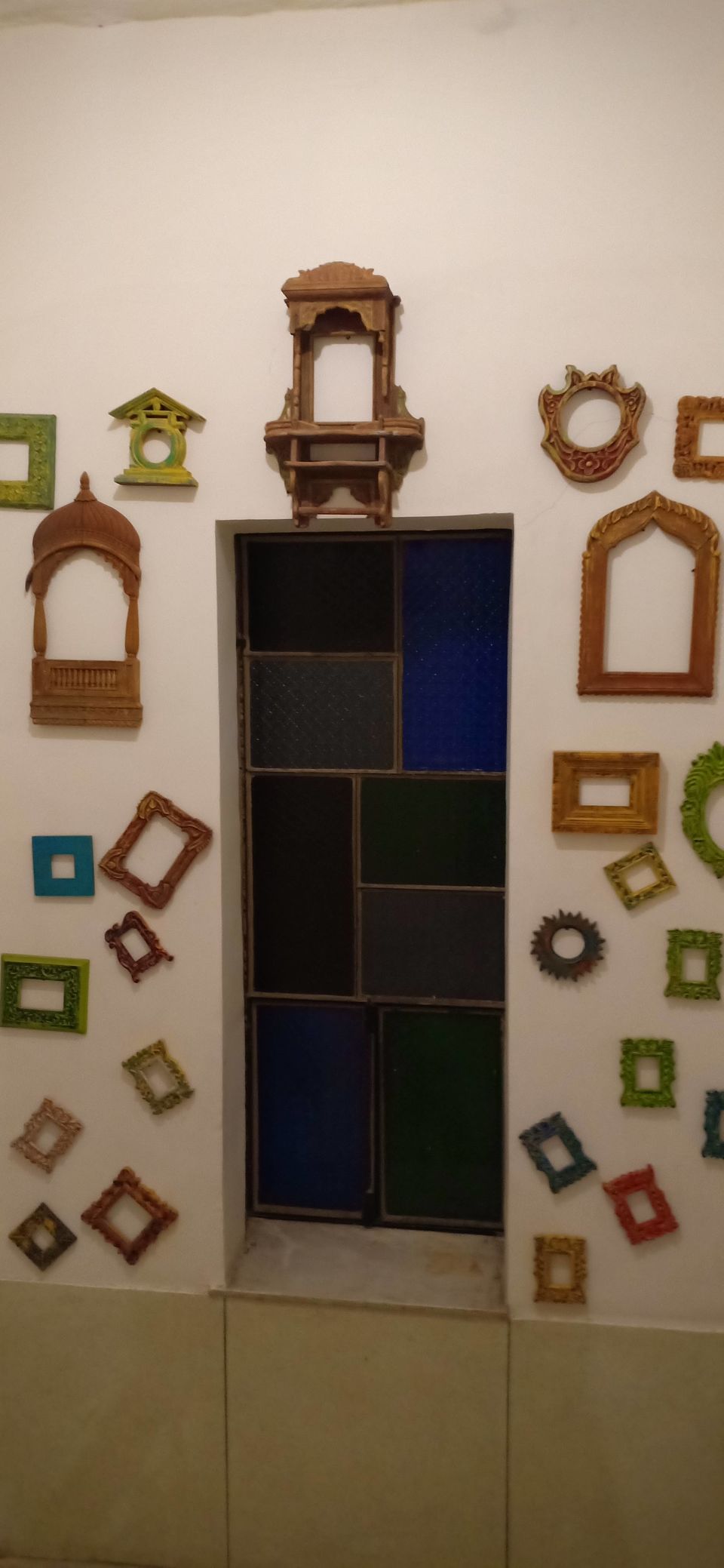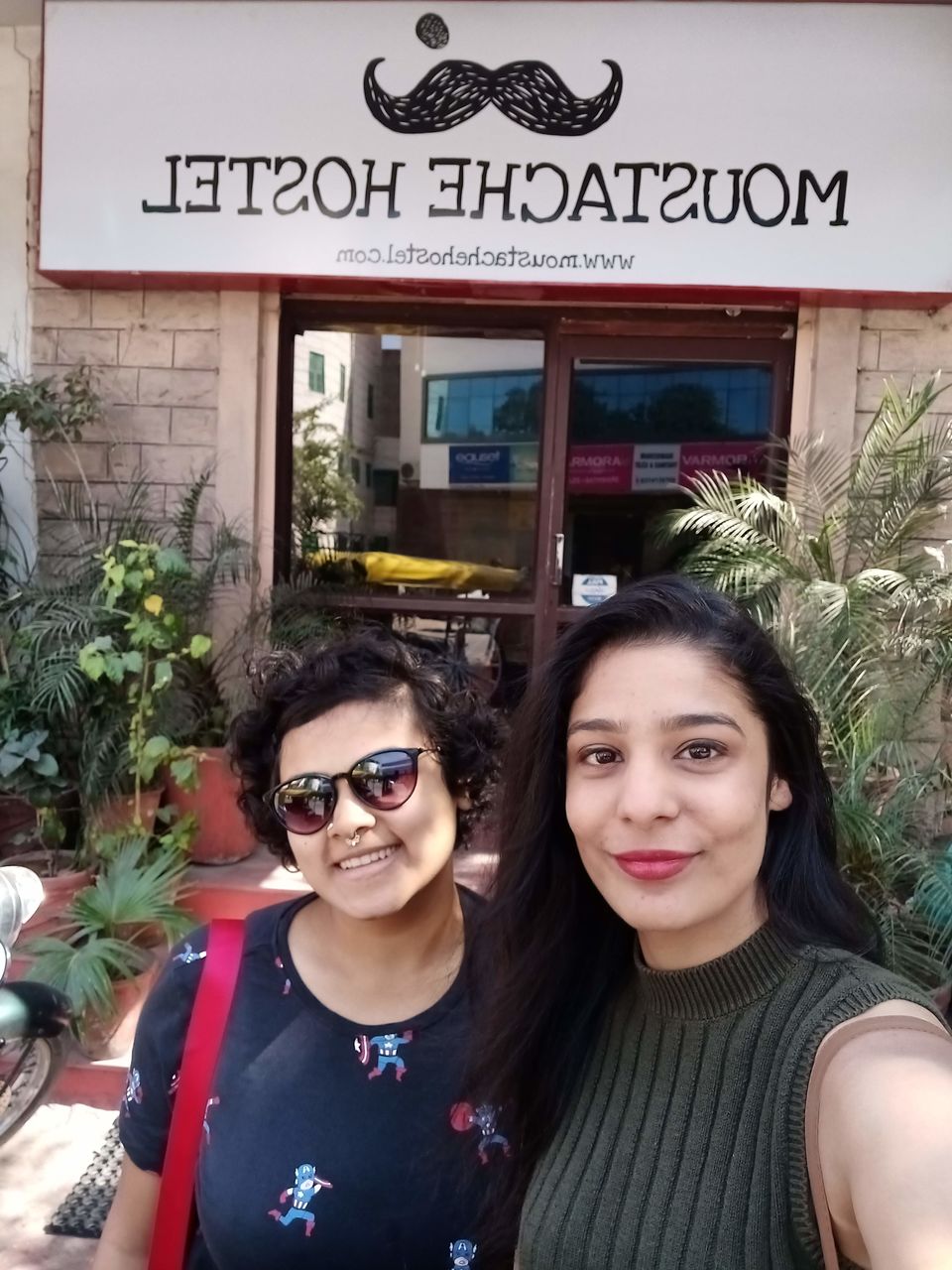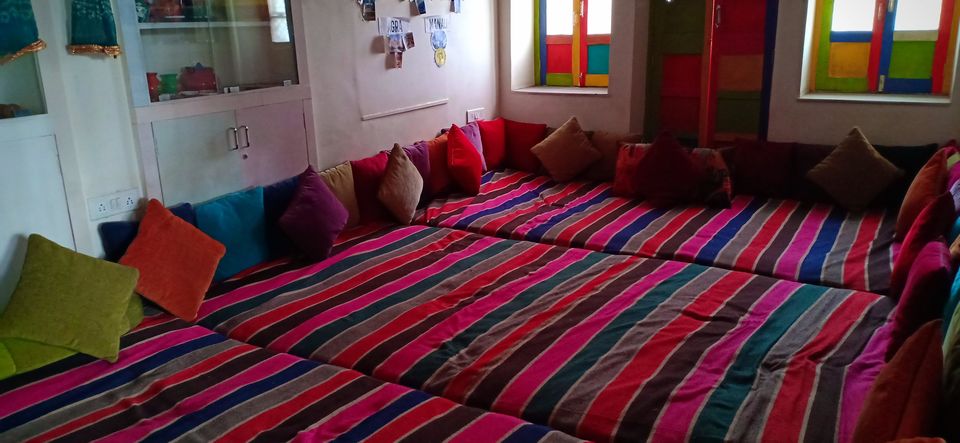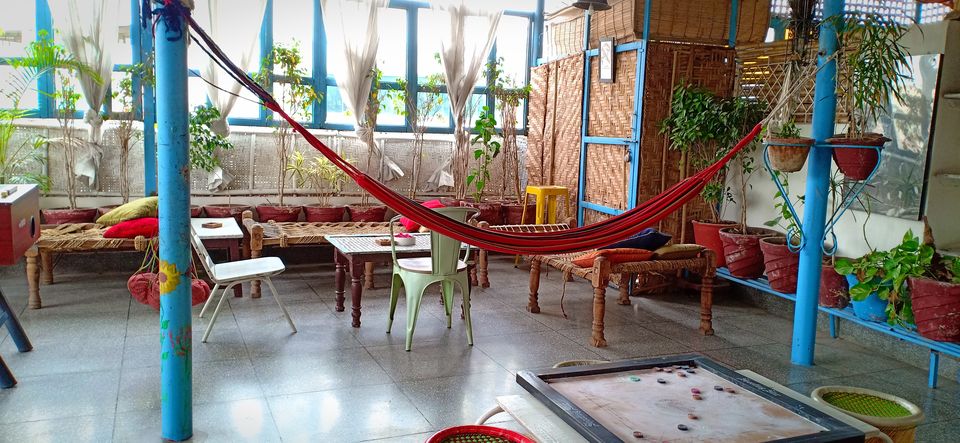 Day 1, was spent relaxing and my best friend arrived a little late in the night from Udaipur. The plan was to wake up early next day, but we both were exhausted and ended up waking at 9 A.M. The plan was to cover the sand dunes of Khimsar and explore the town of Jodhpur a little. We hired an activa for the day and paid INR 350. That particular day, bikes were not available at the hostel. We found out a bike Rental services located near the station, contact Raj Singh - 9799664999. He took an extra INR 50 and delivered the bike at the hostel. We were provided 2 helmets. We got the bike at 10.30 A.M and returned it back the next day at 9 P.M and paid INR 700 in total.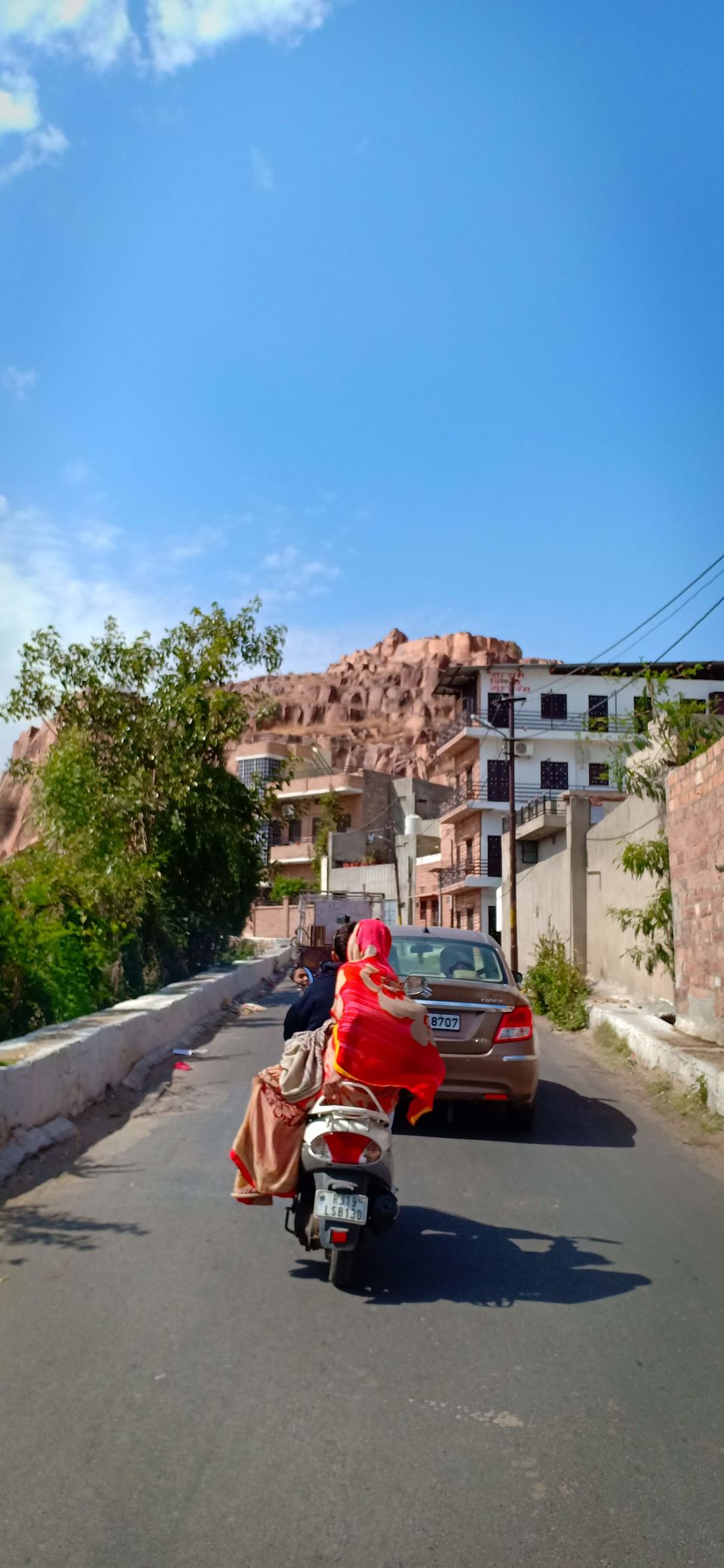 Day 2 - We wanted to eat breakfast and check out Mehrangarh fort. Apparently one of the scenes of Batman was shot in the fort and my bestie being a big fan, wanted to visit the place. It was a sunny day and the wind gods had gone crazy. It was so dusty and windy that riding the bike for a bare 20 mins made us think if we want to cover Khimsar on the bike. Nonetheless, we visited Mehrangarh fort and she was disappointed as the security or staff has no idea which part of the fort the movie was spot at. So we marveled at this giant fort, wondered the vision, patience, money, labor and work that went into building. It is one of the largest forts in India, built by Rao Jodha in 1459. For entry fees and timings, check http://www.mehrangarh.org/visit/hours-admission The fort has a musuem that closes at 5 P.M and is filled with history. It also gives a fantastic aerial view of the city. We did not cover the entire fort as it takes a minimum of 2 hours and decided to cover Khimsar instead.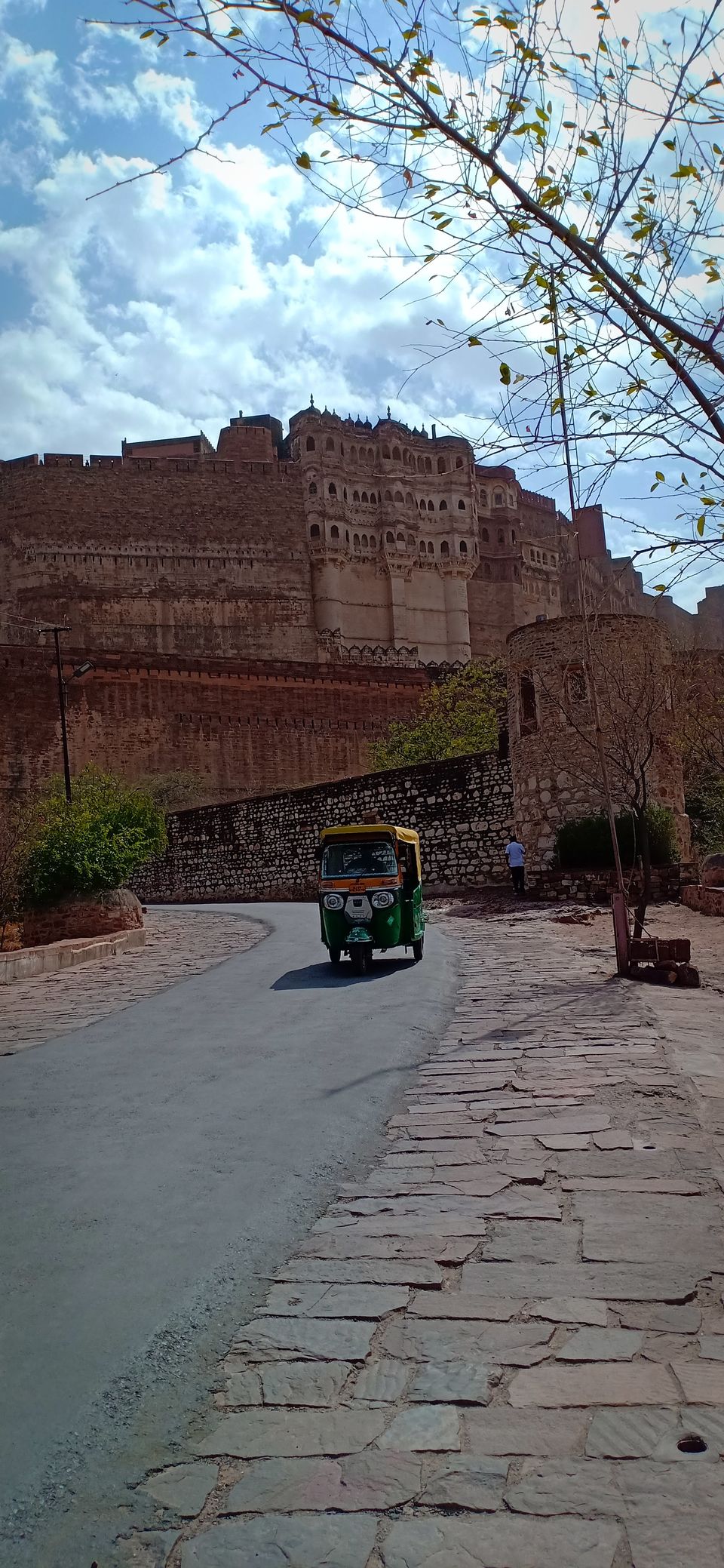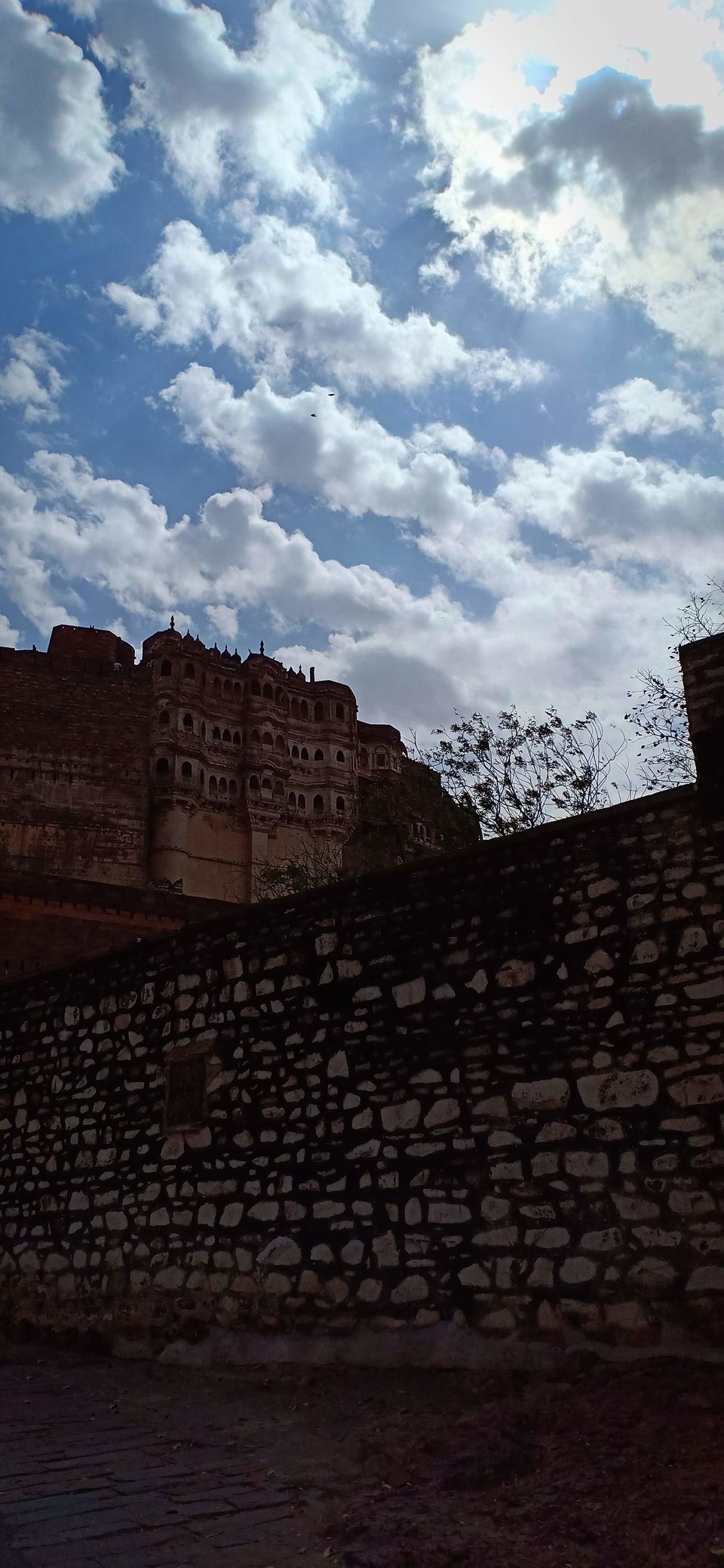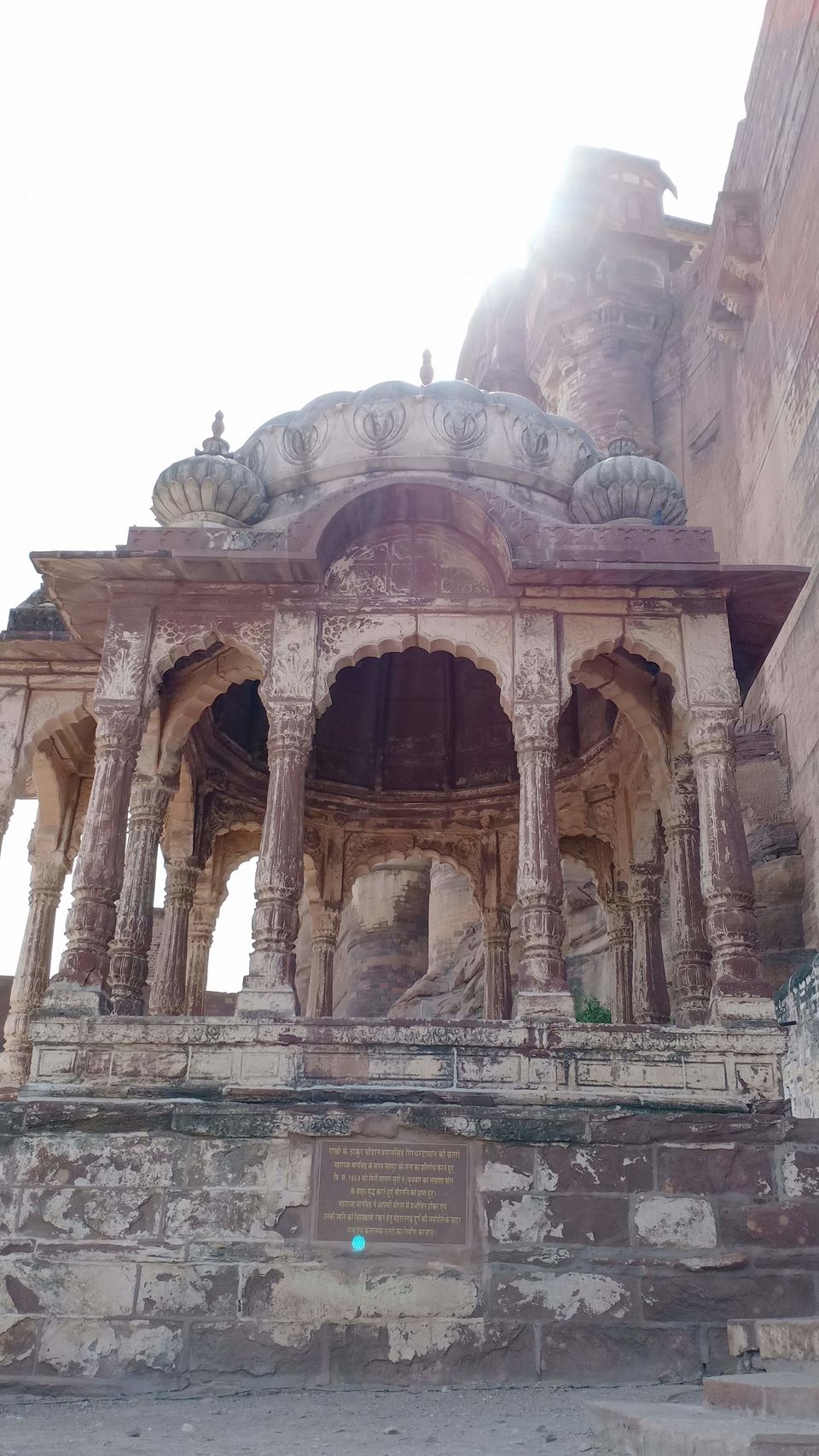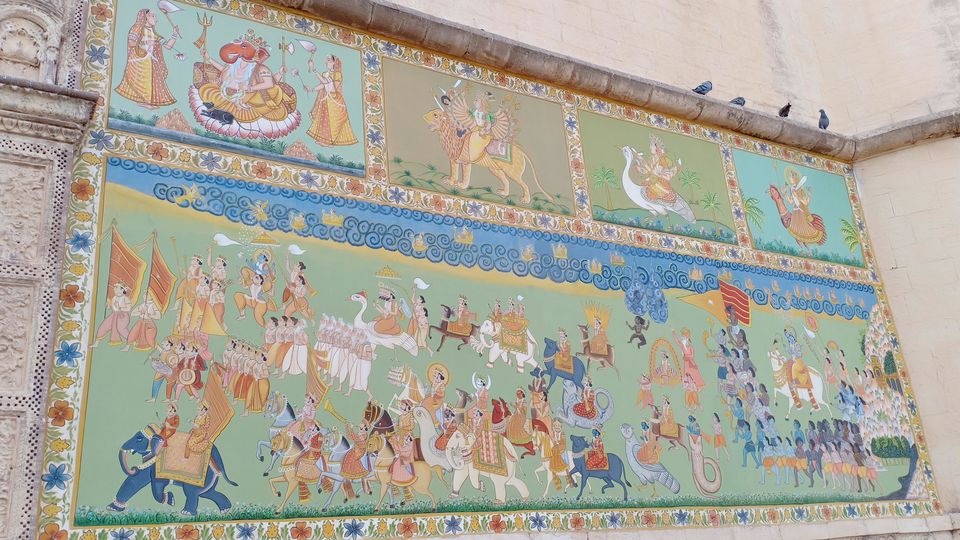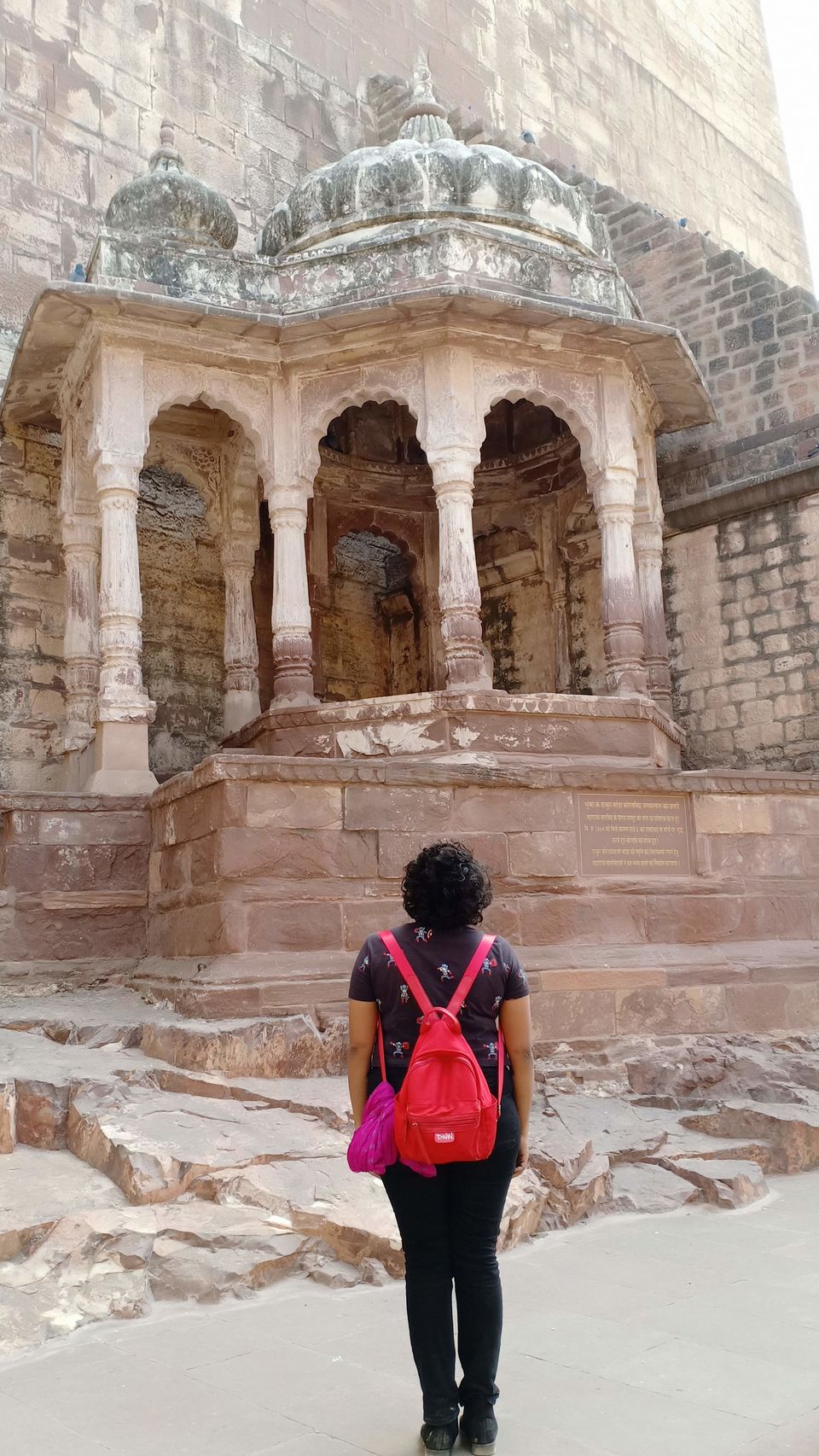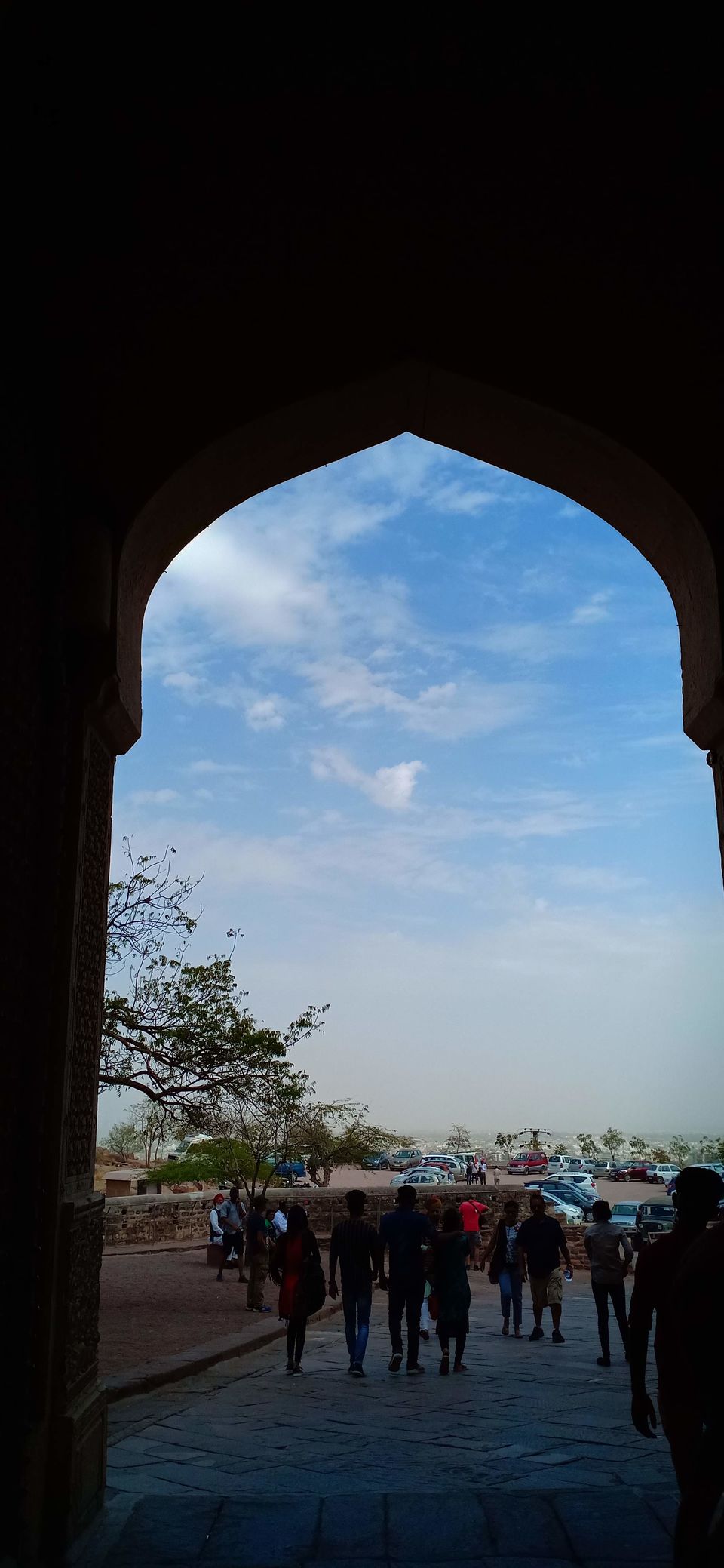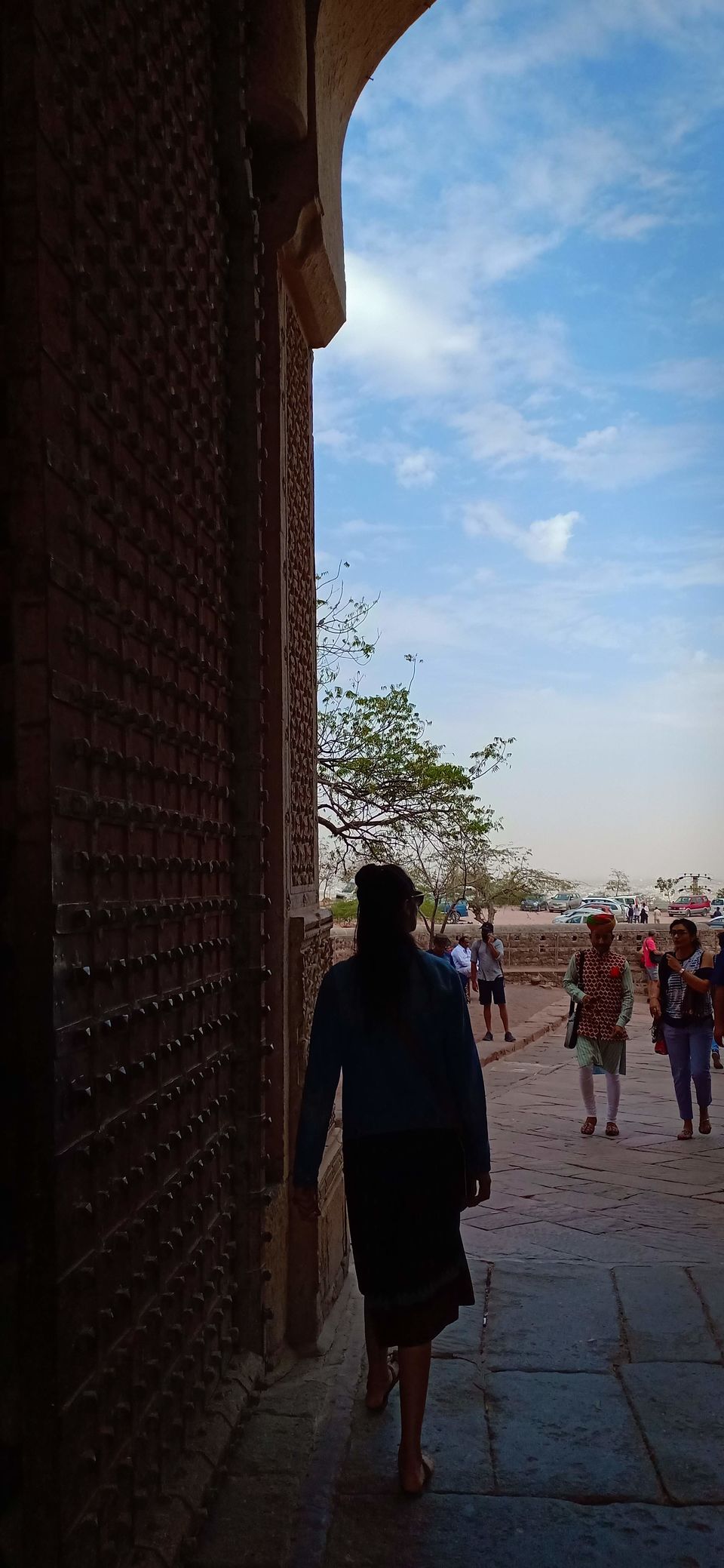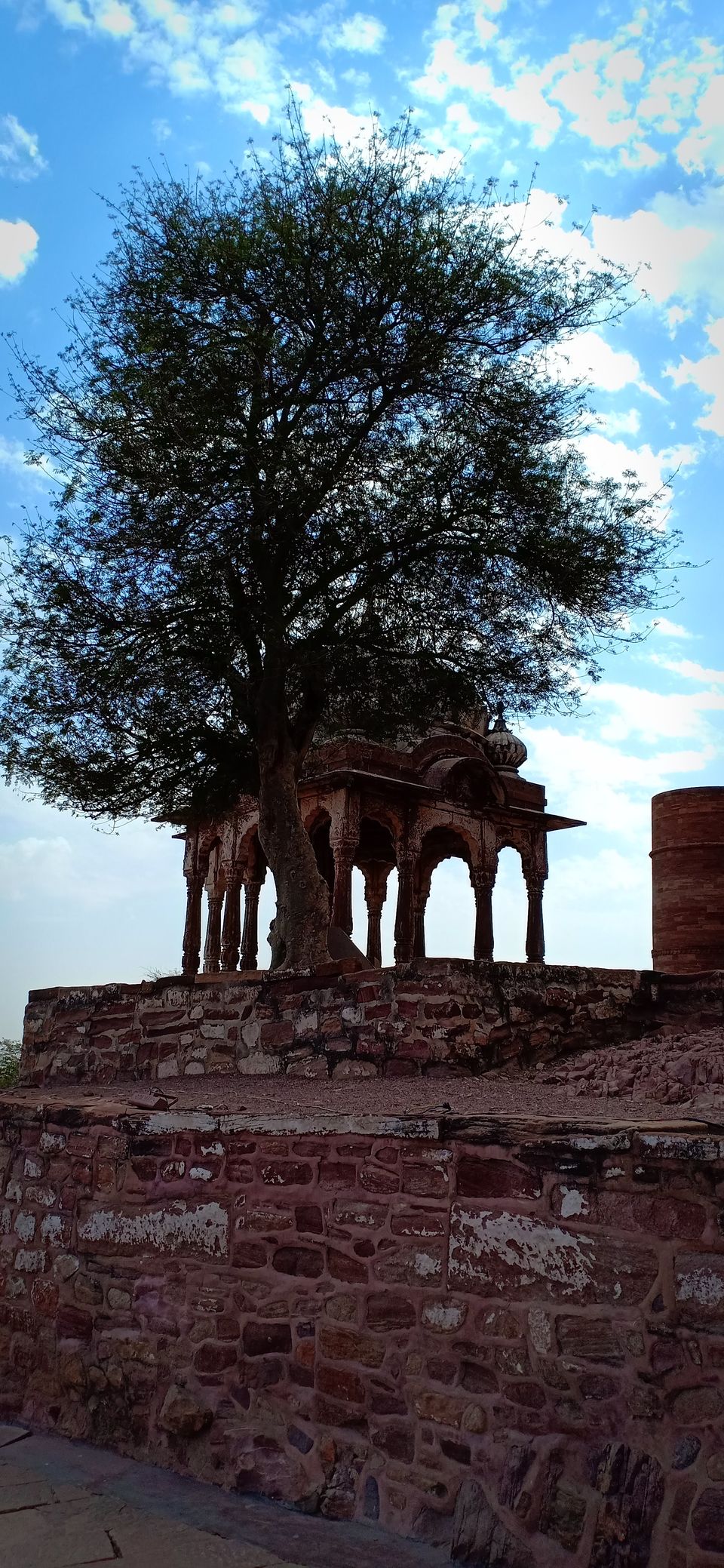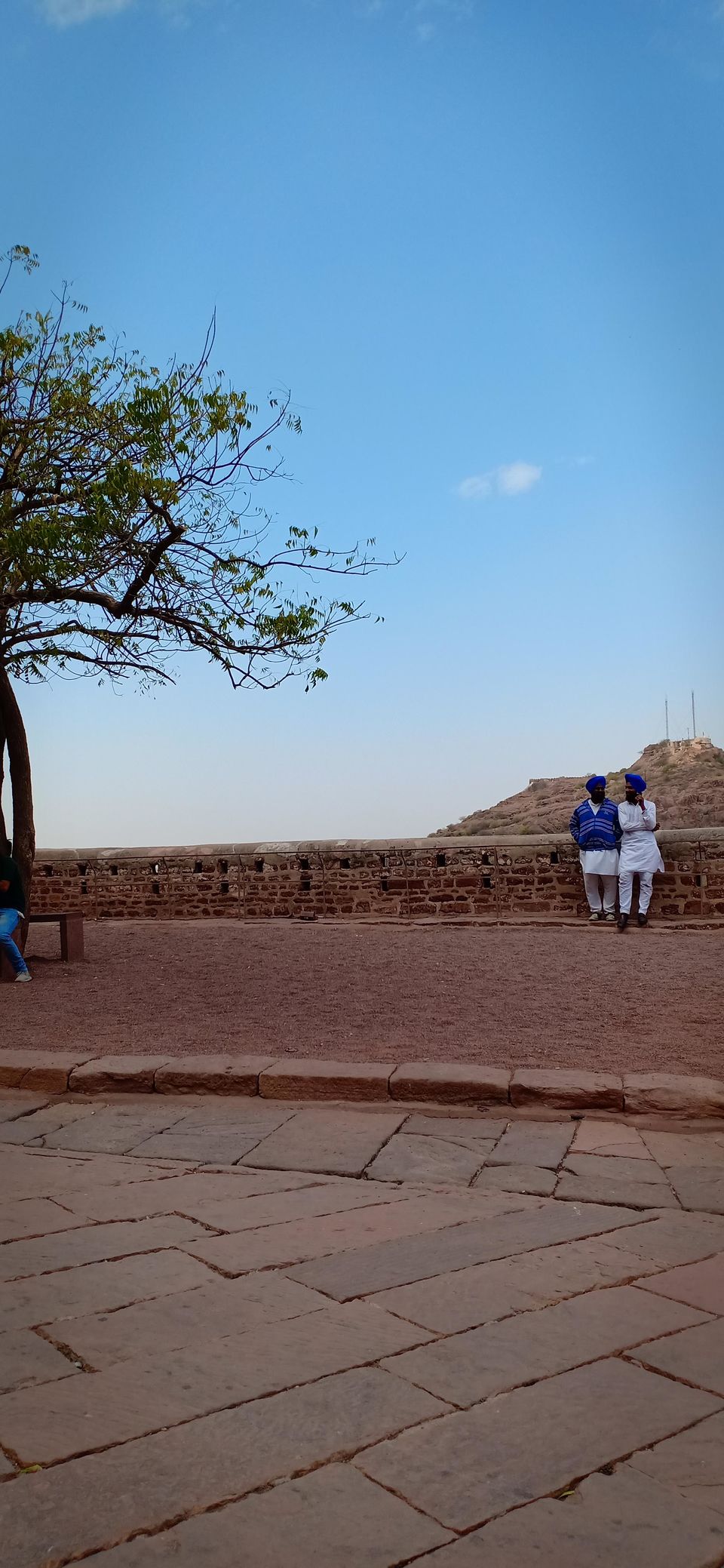 Khimsar is located around 120 kms. from Jodhpur. Frequent state buses ply to Khimsar and are cheap and affordable. We made a mistake of travelling by activa. The winds were strong, bad visibility and dust blowing up with strong wind currents. We probably choose a wrong day and a wrong mode too. Our bike broke down once and we not even half way through. It took us around 4 hours to reach Khimsar. My best friend Zenab kept suggesting that we leave the bike behind and take the state transport bus as so many of them passed through us, but I stayed stubborn. As I thought we might not get transport upto to the sand dunes. The roads leading to Khimsar are in a good condition. We got to see a few asiatic wild ass, the locals carrying feed for animals. Village women walking in groups and men with their huge colorful paghdi. Following google maps, we reached the village of Khimsar and the roads turned to sinking sand trails. We could no longer ride the bike and had to park it at the roadside.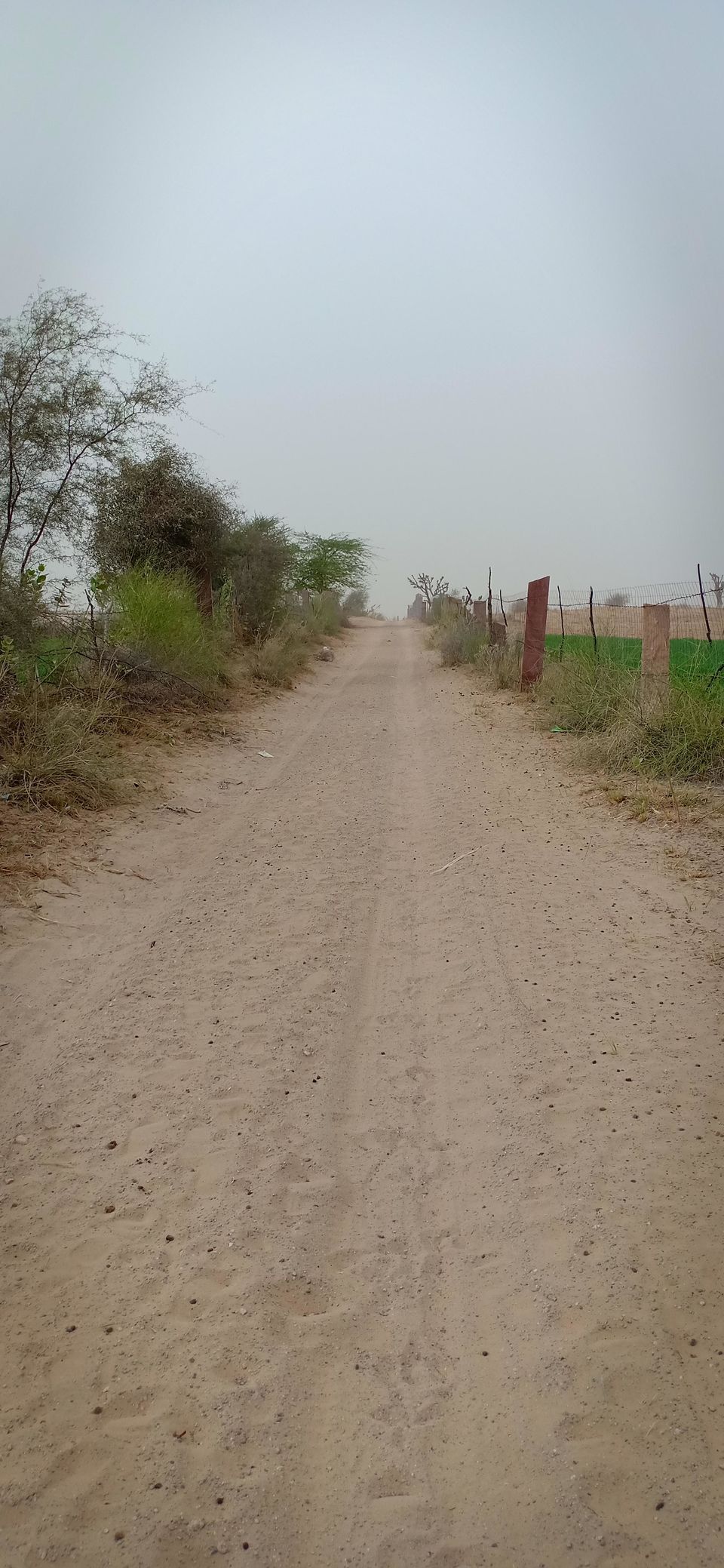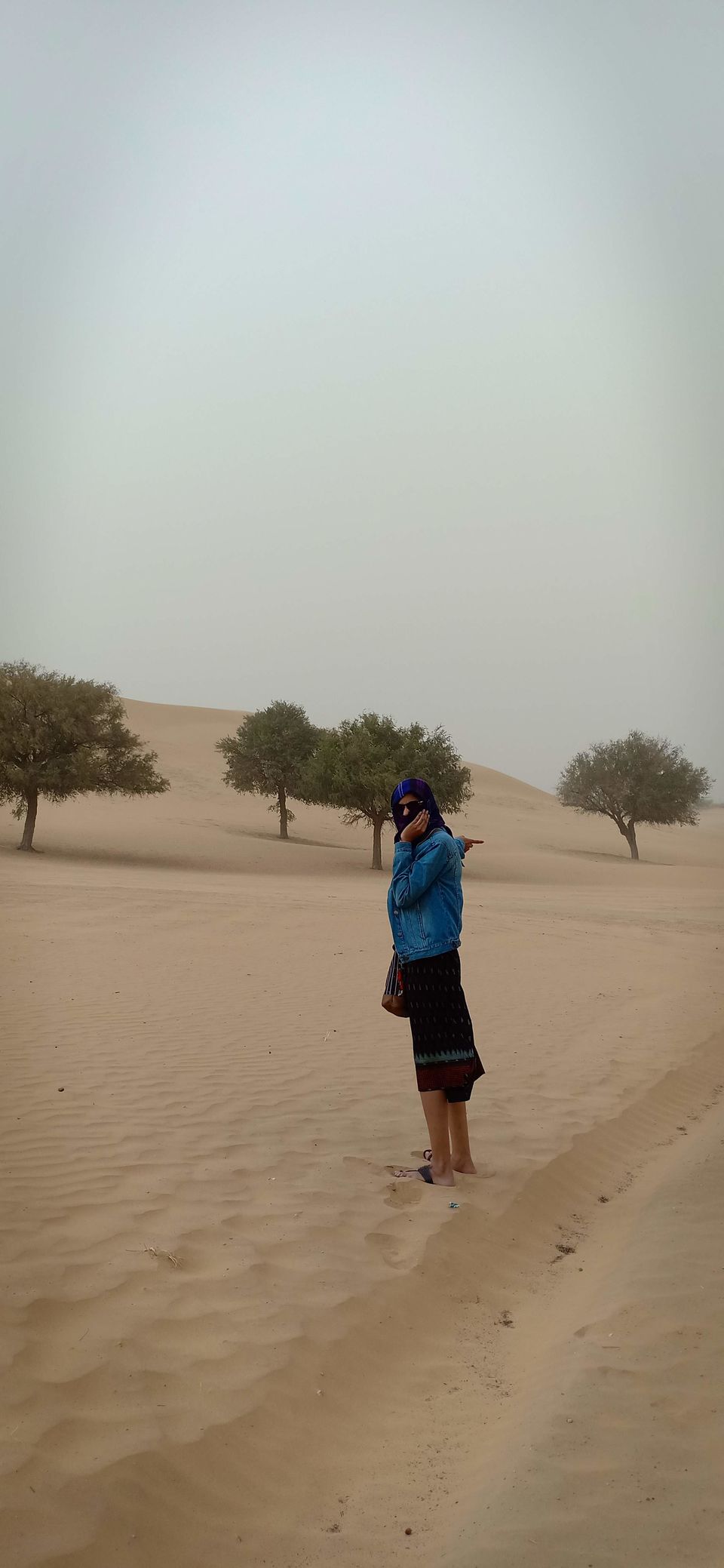 What was strange is that although it is a desert, there were farms that were as green like the paddy farms in South India. There were houses build around the farms, cattles lurking around and then the villagers looked at us as if we were aliens. We walked a kilometre in the sand filled trails and finally could see the sand dunes of Khimsar. The Khimsar fort and sand dunes is managed by the ITC hotel group. For visiting the sand dunes, one needs to visit the fort first and take an entrance pass that cost INR 500/ person, it includes the sightseeing, refreshments such as tea/coffee/ juice, etc. We did not know about this and directly went to the sand dunes. A bunch of local men who were posted as security as the entrance of the sand dunes, tried to stop us and informed that we need to get the pass from the fort and cannot visit directly. It was already too late and we were exhausted riding and had atleast a kilo (exaggerating) of dust in our ears, noses and face. So we pleaded them and they made a call to the fort and said we can directly pay to them and visit it. So it started with a camel ride to the inside of the Khimsar sand dunes. It was the first time I saw sand dunes and I was in awe. These big sand dunes acted like a mountain covering the inside of what was yet to be discovered. The trail lead us to the hotel that consisted of around 15–20 huts, a circular dining hall and an Oasis. Well, you read it right, an OASIS! Although an artificial one, it multiplied the beauty of the sand dunes into 10X and then there were ducks swimming across it. We were welcomed by our host who explained about the place. Forgive me, I am bad with names, I do not remember his name, but he was super hospitable.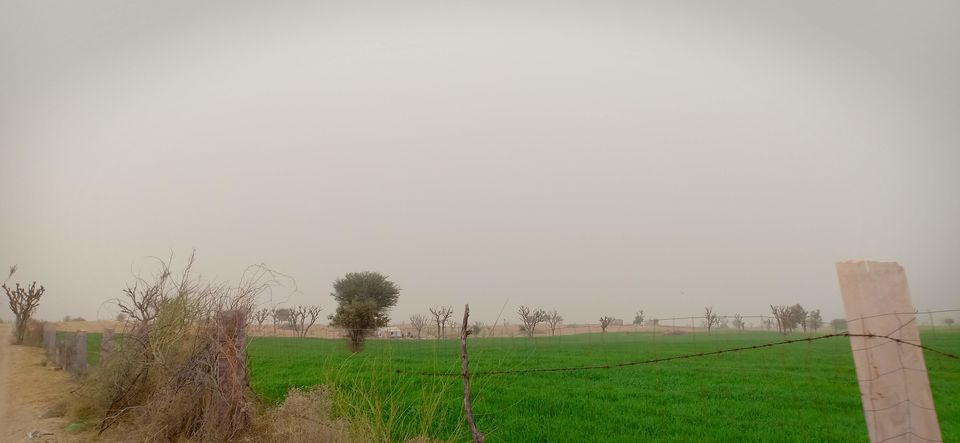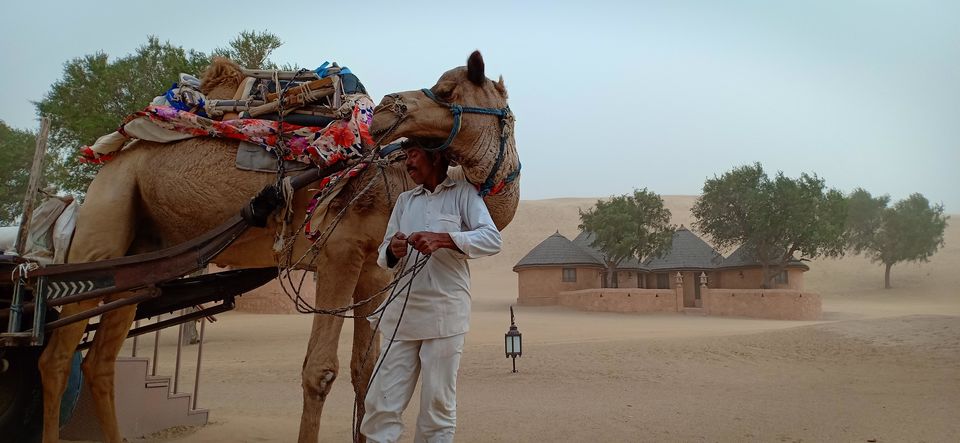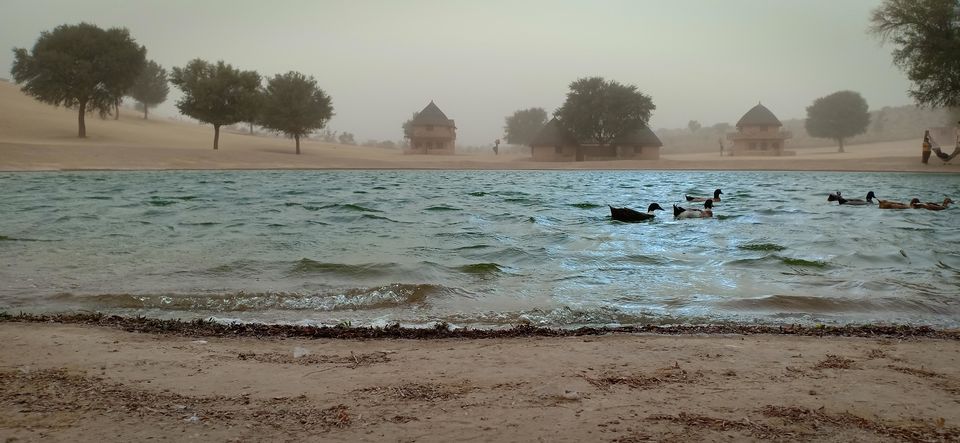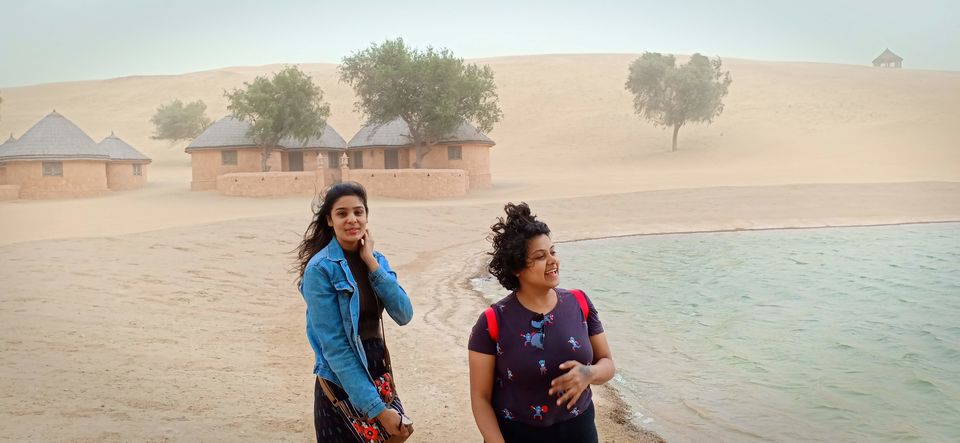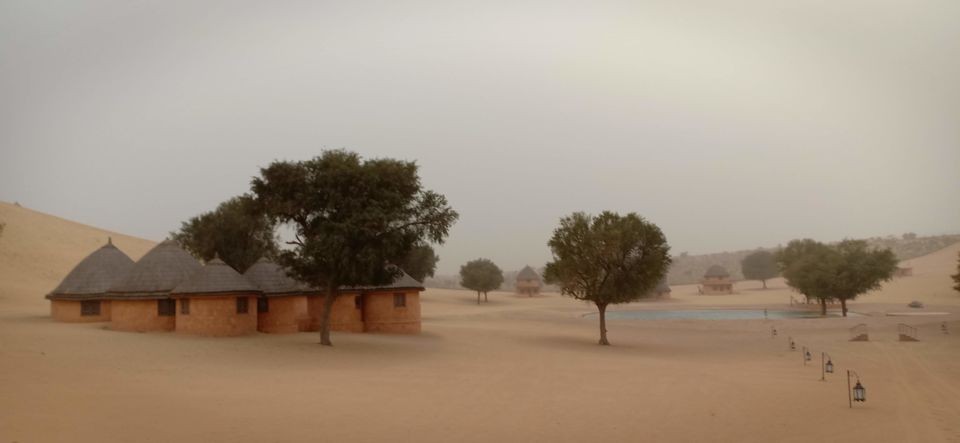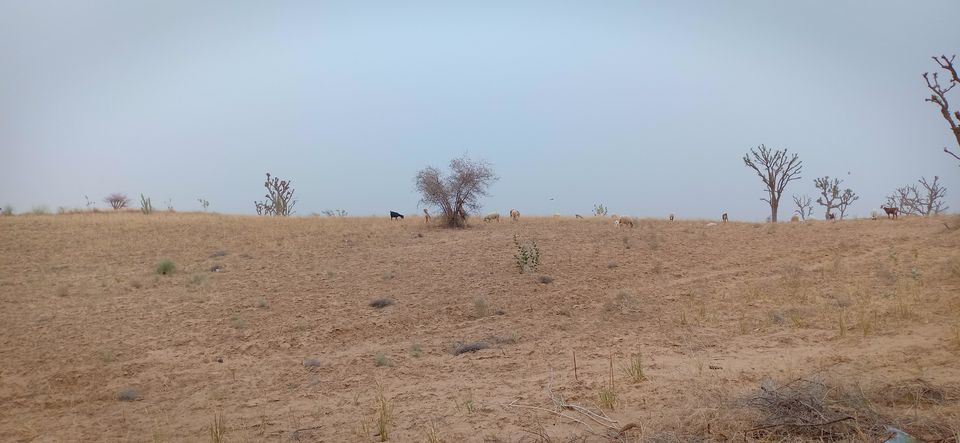 We clicked a ton of photos, drank some tea served along with a vareity of biscuits. There was just 1 family who was staying there overnight. Our host showed us the hut rooms. It was huge and splendid. A huge bedroom filled with local artwork, a drawing room with a make up stand/furniture and a chair (that took me back in time, dreaming of how the royalty women would spend time dressing up) and a circular washroom that was a size of a 1 Room kitchen space houses you would find in Mumbai! The tariff varies from 6,000–10,000/ night with dinner and breakfast. The place is not so famous, is super calm and it feels good to be cut off from the chaos of the city. My friend had a bus back to Mumbai the same night and we had to head back to Jodhpur. Khimsar should definitely be on your travel list.
It was a full moon night and the ride back to the hostel was not such a fun ride as it was cold and we had to reach early to make sure she did not miss the bus. We made it in time to the hostel, ate Lal Maas, naan for dinner and I dropped her to the bus station. I took bath twice that night, because there as so much sand in my body….phew! It was such an adventurous day.
Day 3 - Woke up lazily, made myself some green tea, ate a few fruits and thought I will take this day slow. But realized that it was my last day too and there were still a few places I wanted to visit. So I headed to Umaid Bhawan. After parking the bike, I realized that I had forgotten my wallet at home. Another 30 mins back to the hostel would mean loss of time, plus I was super hungry. The guy at the parking gave me a parking ticket and I told him that happened. He tore the ticket, handed me INR 50 which is the entrance fees and said go. He did not seem to be of a well to do family, but such kindness. I asked him if he had paytm and he said he did not know what that was and I realized after looking at his phone, that it probably it was not an internet connection supported device. I went to the musuem, super hungry as it was noon and the fruit has digested long back. Visited the musuem and enjoyed looking at the artifacts and the history associated with the place. Only small part of Umaid Bhawan is converted to the museum and rest is the hotel. They also have antic cars placed on display that date back to even a 100 years old.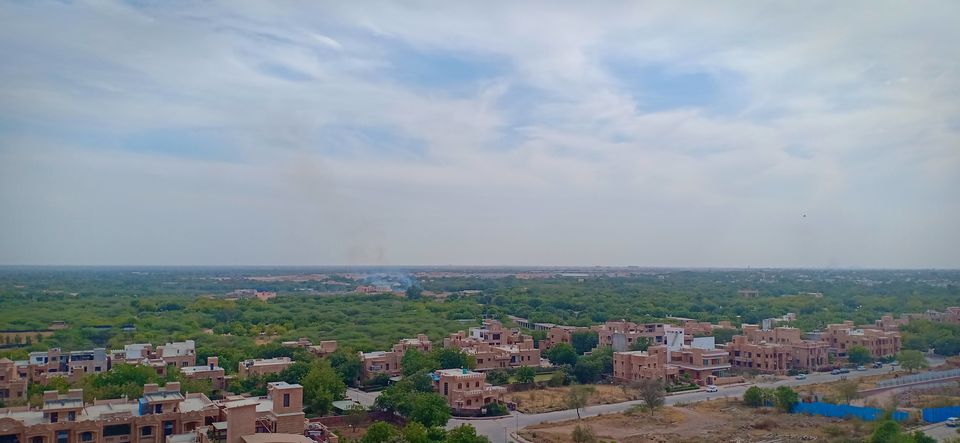 I could not pay this kind guy back, gave him the INR 20 change (as the Umaid Bhavan ticket was INR 30) and then I remembered that I had a walnut brownie I purchased the night before and did not eat it as I was too tired. At first, he was a little hesitant, but later accepted it. This is one thing at Jodhpur, I found the people of Jodhpur to be hospitable, helpful and kind.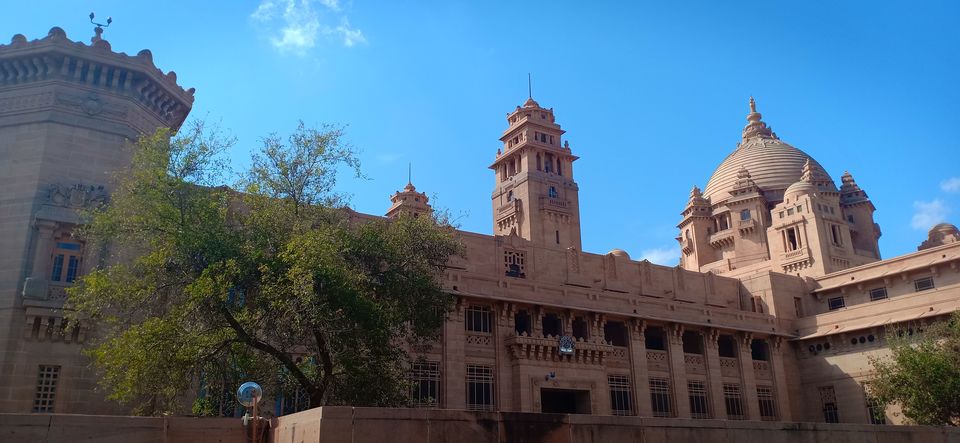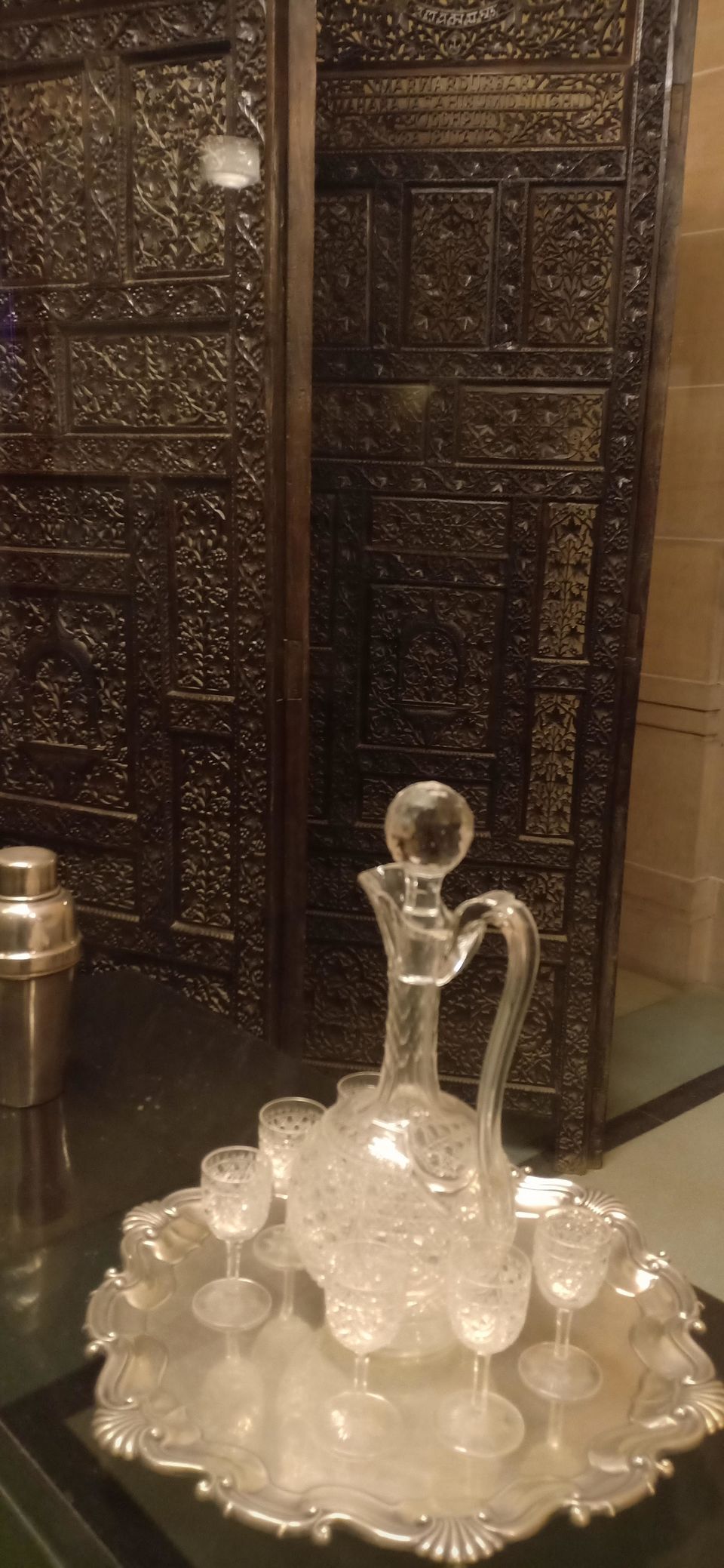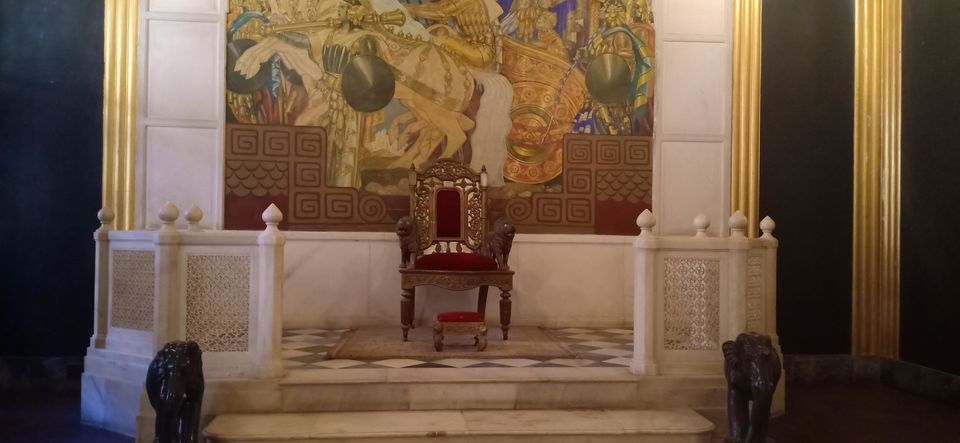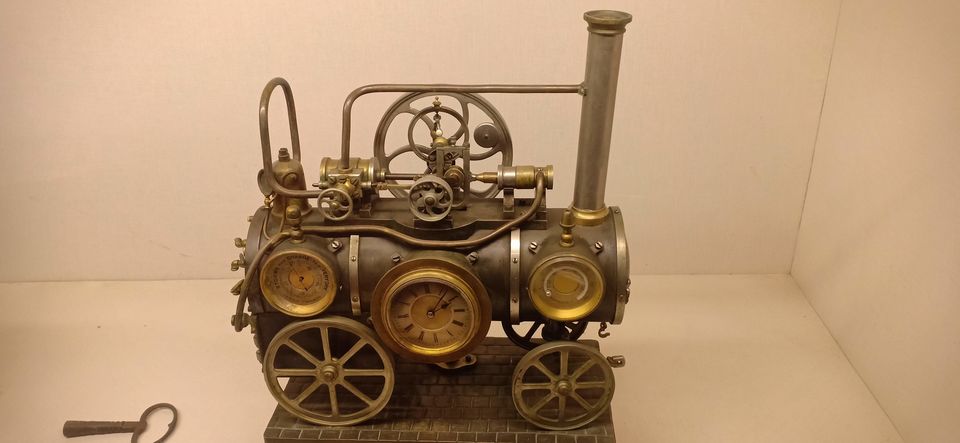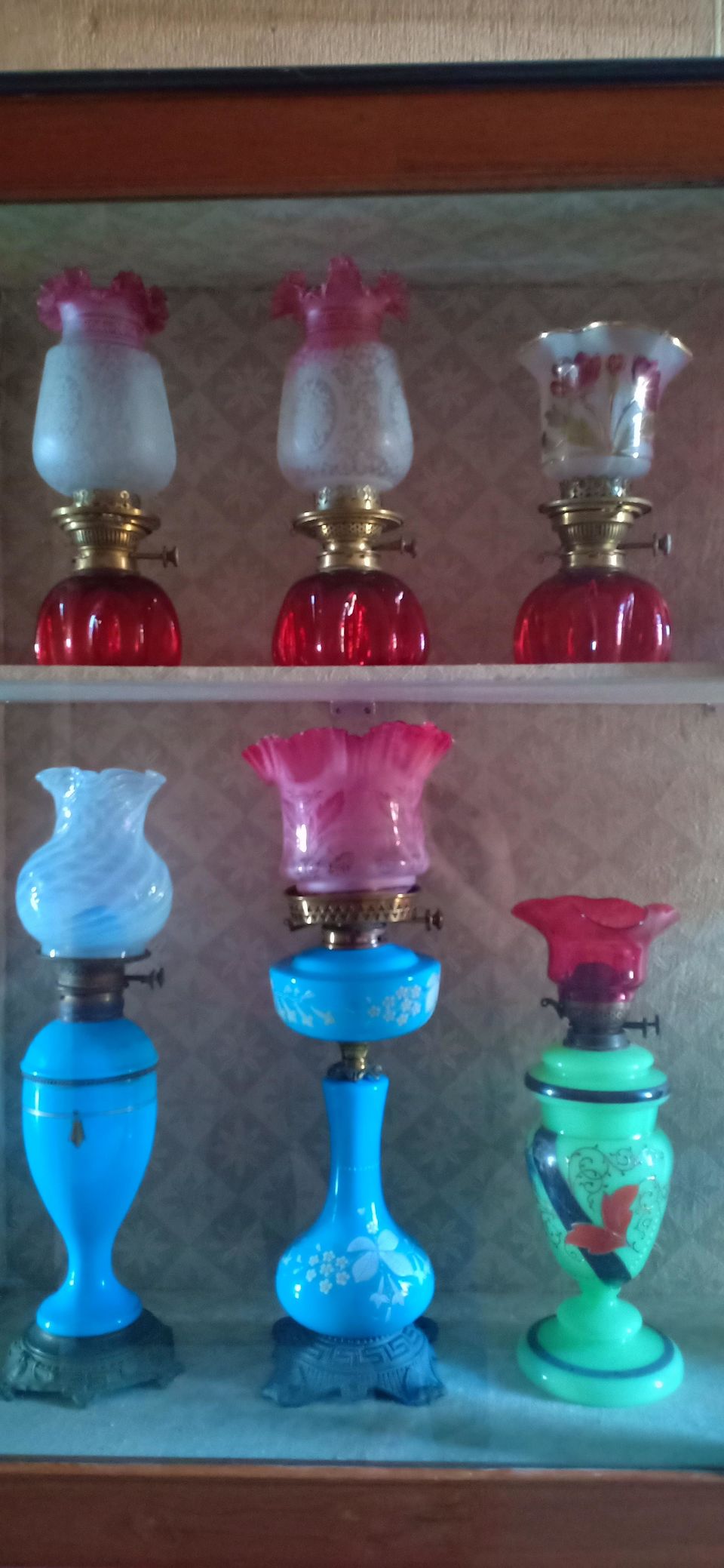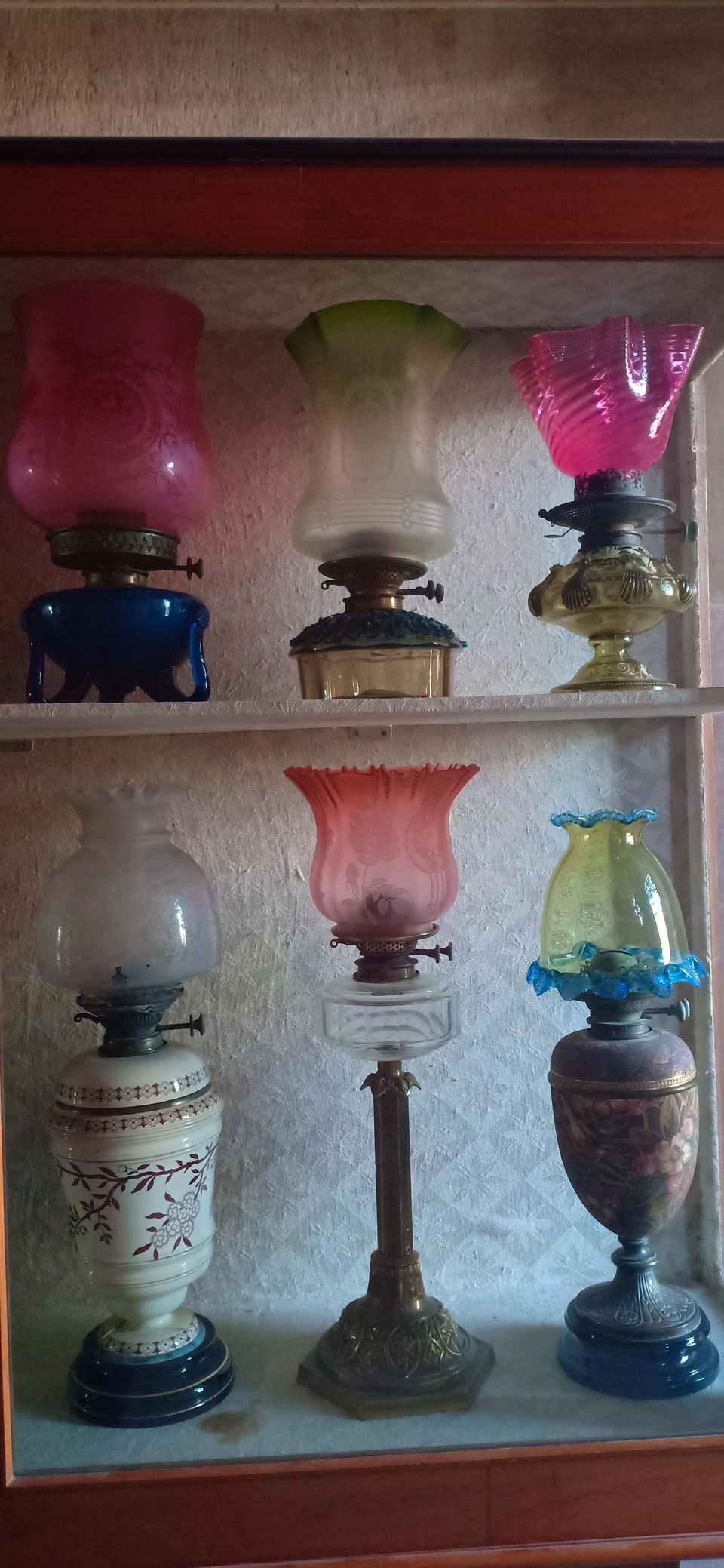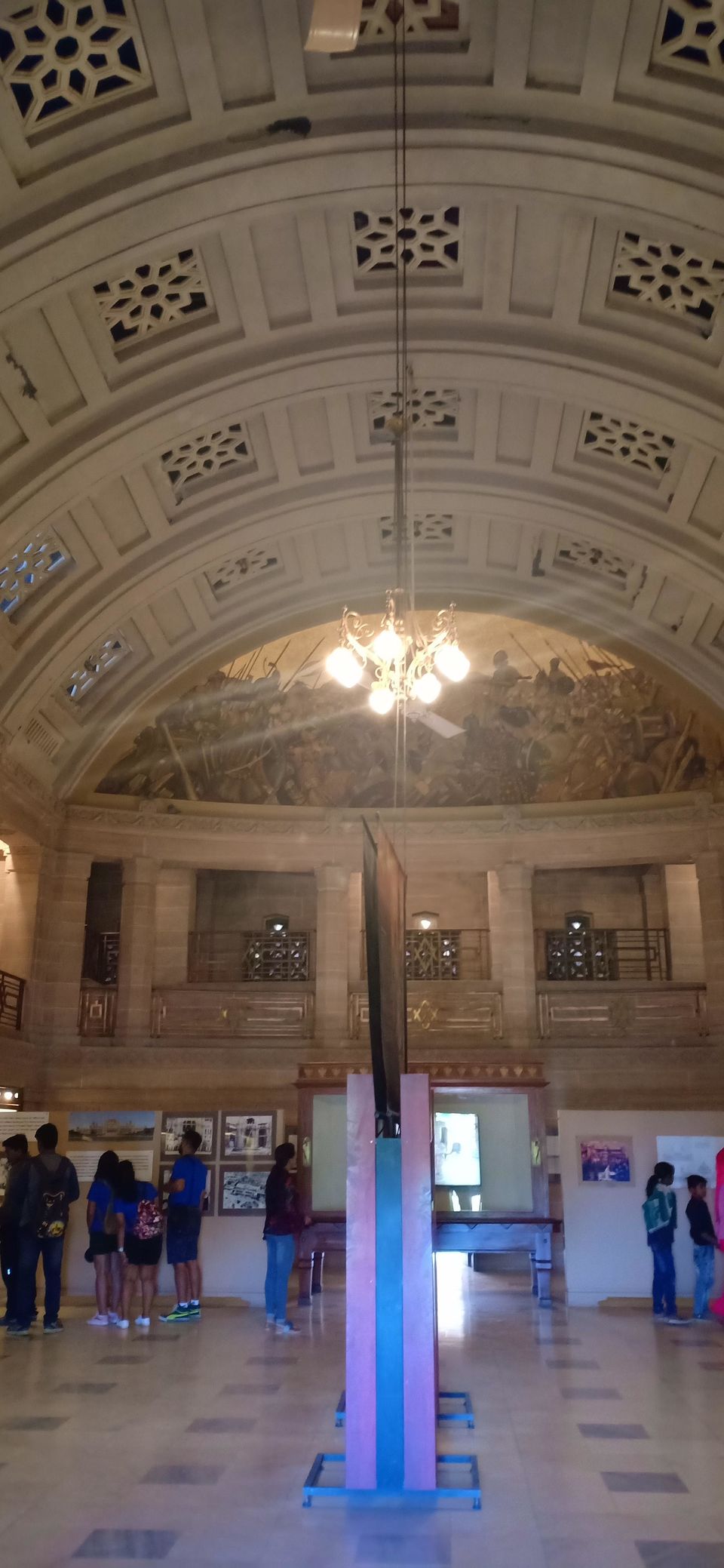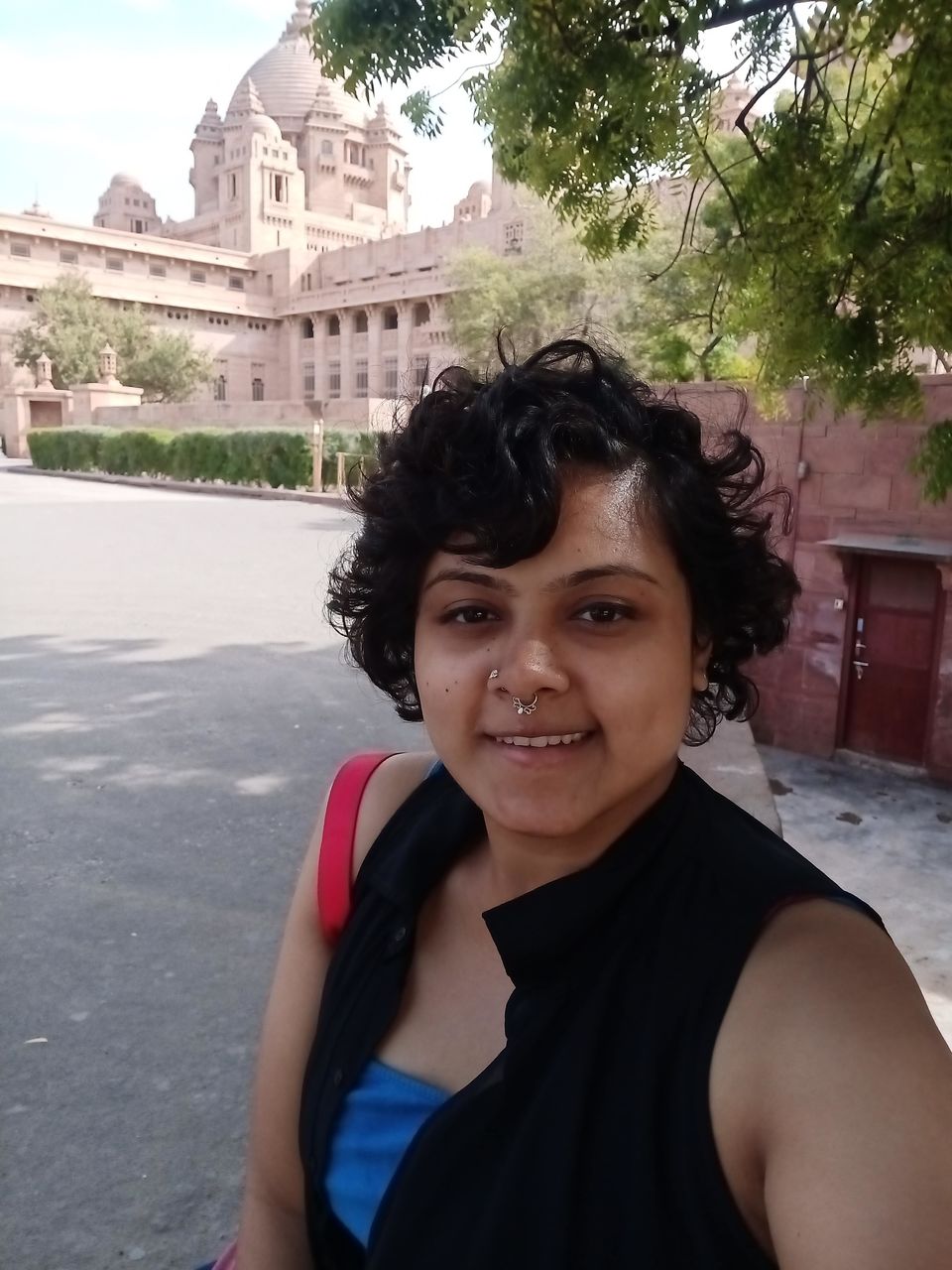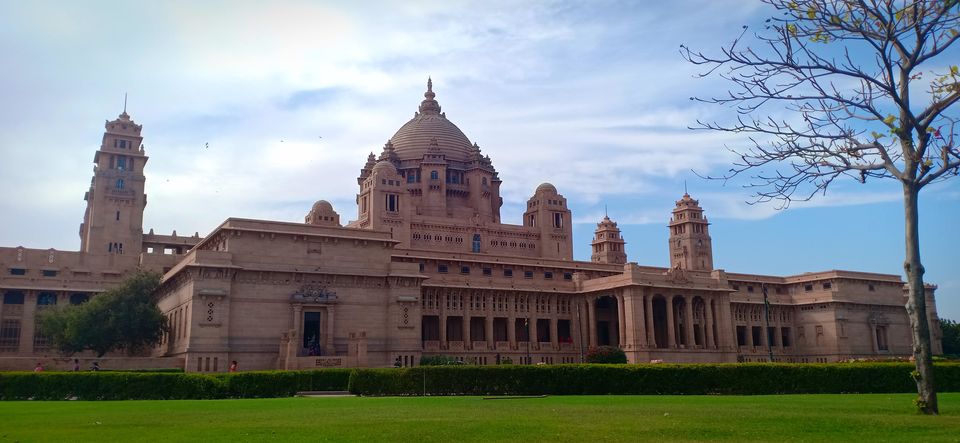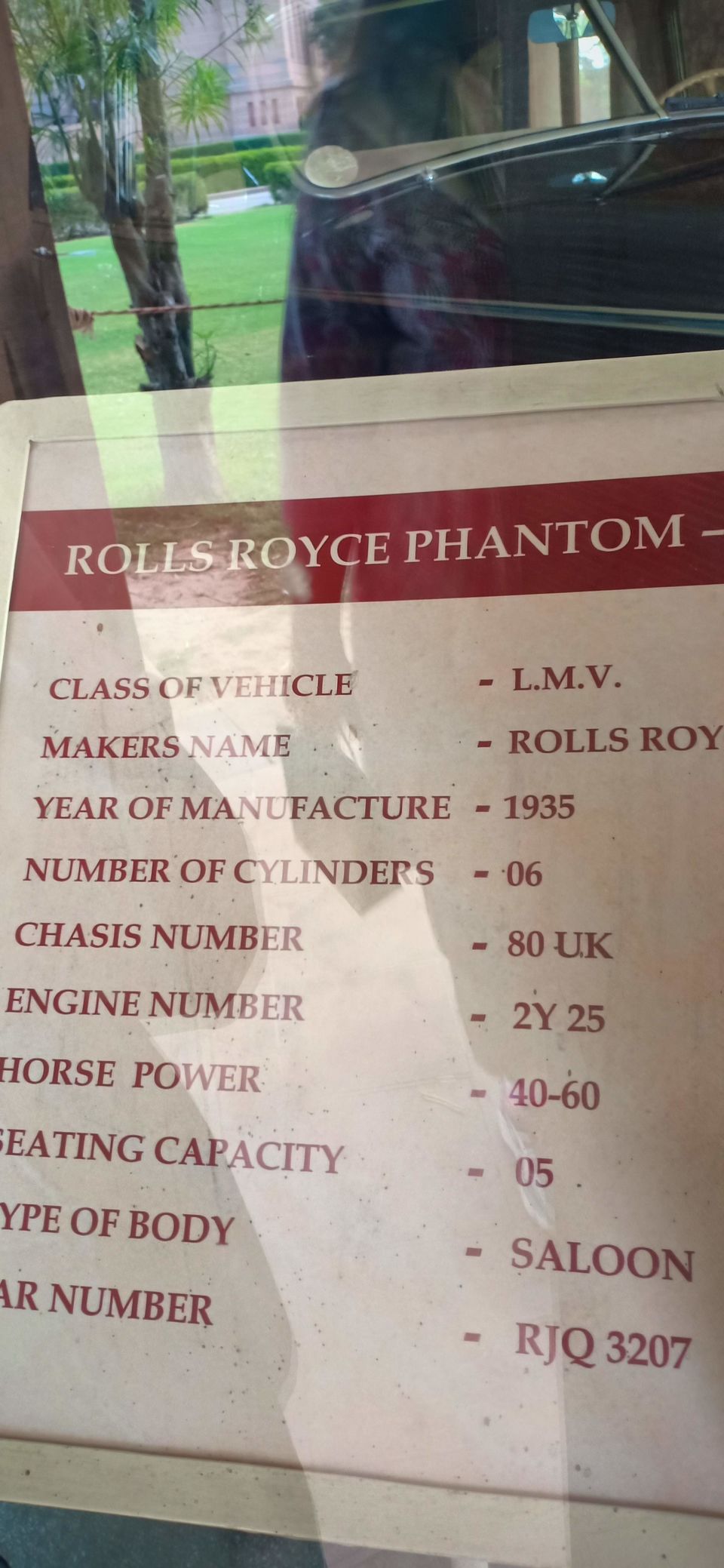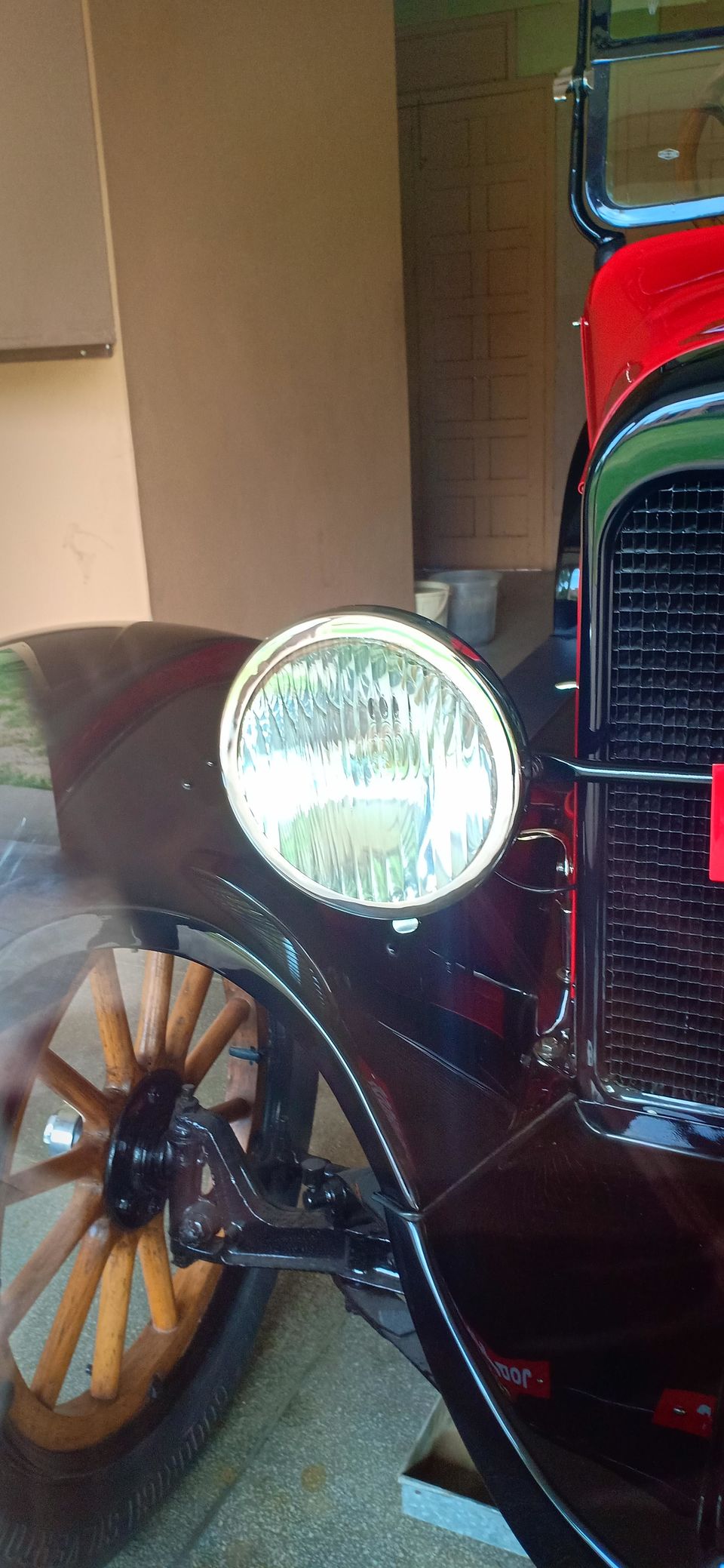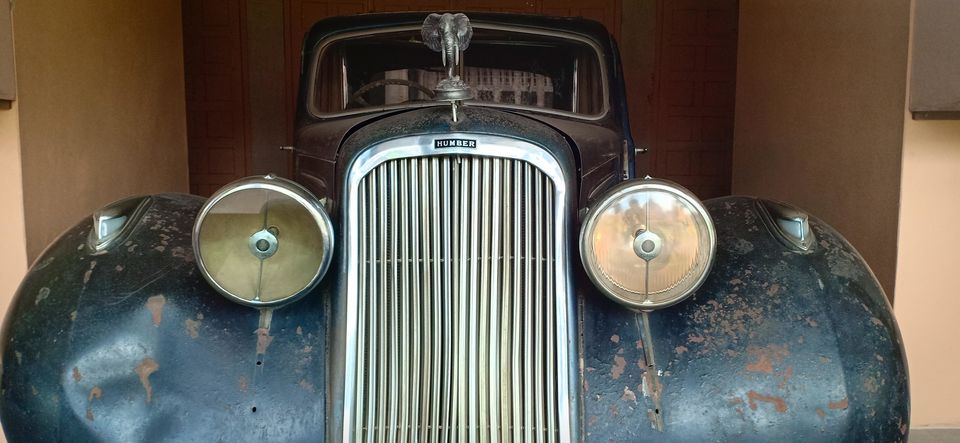 Rest of the day was spent exploring Ghanta Ghar which is market area visited by locals and travellers alike. There are a local of vendors selling clothes, groceries, spices, handicrafts, fruits, vegetables and also different types of tea. I picked up a few spices, sun dried spicy red chillies, Lal Maas masala, hand printed indigo shawl, fruits and the vareity of tea available was extensive. The sales guy said tea was Jodhpur's speciality and I told him, are you kidding me? Tea does not grow in Rajasthan, but because of the foreigh tourist influx, they have a vareity such as mint tea, which I knows sounds pretty basic. But once the sales guy at the shop opened the jar, I was blown away, it was super strong and it was green tea. Apart from that, they has different berry green tea, peach green tea, jasmine green tea, cardamon green tea, spiced green tea and several other vareities that I could not remember. It was priced at INR 150/100g which is super expensive according to me, but I took a packet of the mint green teas it was so refreshing. Also they made fresh green tea of the samples I liked, so I could taste and see which ones I wanted to buy. There are a few local eateries near Ghanta Ghat, one of them was featured on Lonely Planet, called Omelette Shop. An old guy serves around 10–15 variety of omelette's which is decently priced. I ate one and it was delicious and laden with a lot of butter and mayonnaise. There are other shops just opposite the omelette shop that serve some really good chai and pakoras (fritters), Kachori's and spicy chips too. The hygiene at these places is definitely questionable, but the food is yummy.
After all of this shopping, I realized it was already 5 P.M and going to Mehrangarh fort would not be feasible. I went to Boari which is the step tank located in the vicinity and sat there pondering and looking at the reflection of the structure in the water. It was calm, although climbing the stairs back was a little pain. There are a lot of cafes near Step Bank, instagramable cafes, those ambience and interior can either is soothing or filled with paintings, blue walls. I ate at Jhankar Cafe, which has interior like an converted old Haveli. I ordered a pancake, vegetable Paratha, tea. My bill was around INR 300 and the service was good. If you are a coffee addict, go to Stepwell Cafe, the cafe serves some really good coffee and overlooks the step tank, also is always flooded with foreigners. Then, there are cafes with a rooftop view, overlooking the blues houses of Jodhpur. When in Jodhpur, please try Dal Baati churma, Lal Maas, Gatte ki Sabji, Kachori's, Ker Sangri and their sweets. Also the food scenes in Jodhpur are quite lit as they have also have Zomato and Swiggy. The first night I stayed at the hostel, I ordered from Patiala chicken corner at Paota and the chicken tandoori was insanely good. Well marinated, smokey and spicy enough. Would not recommended to eat there it is mainly for take away. I ended my evening at one of the rooftops restaurants, ate an early dinner, overlooking the sun setting through the giant Mehrangarh for and the sky changing colors.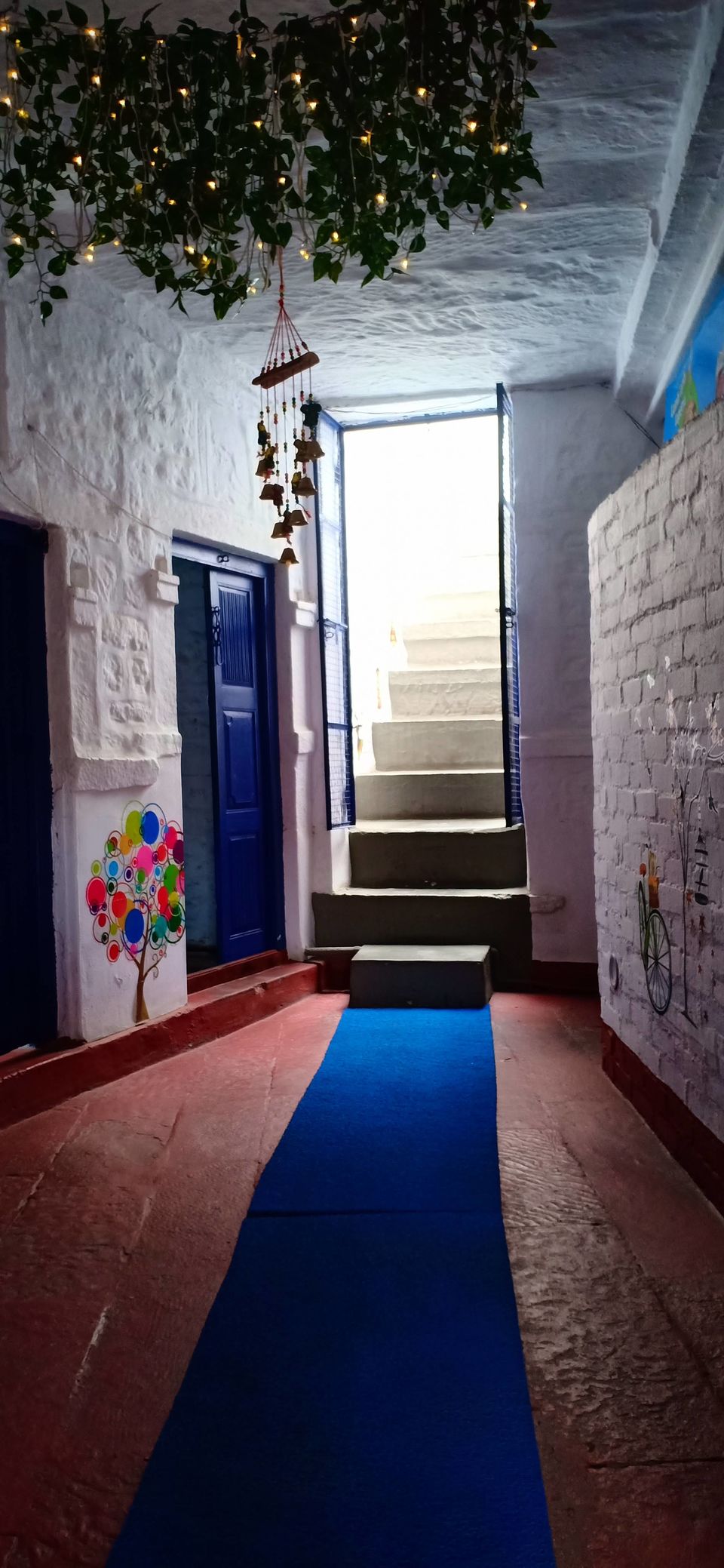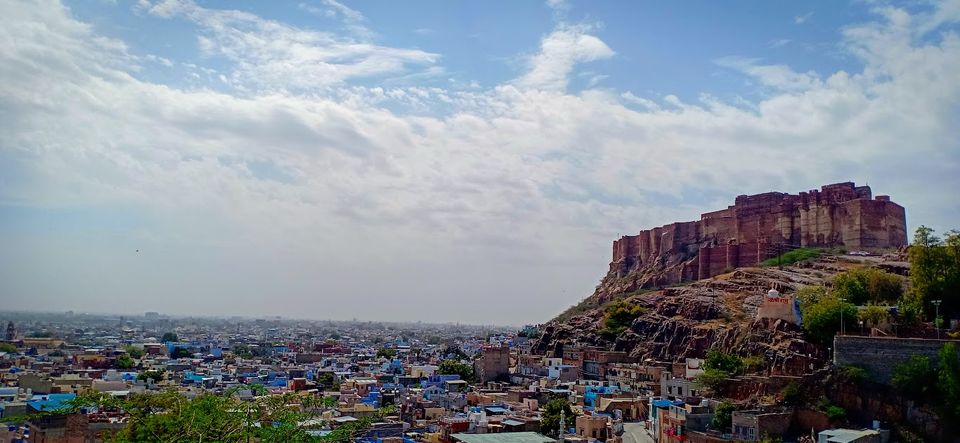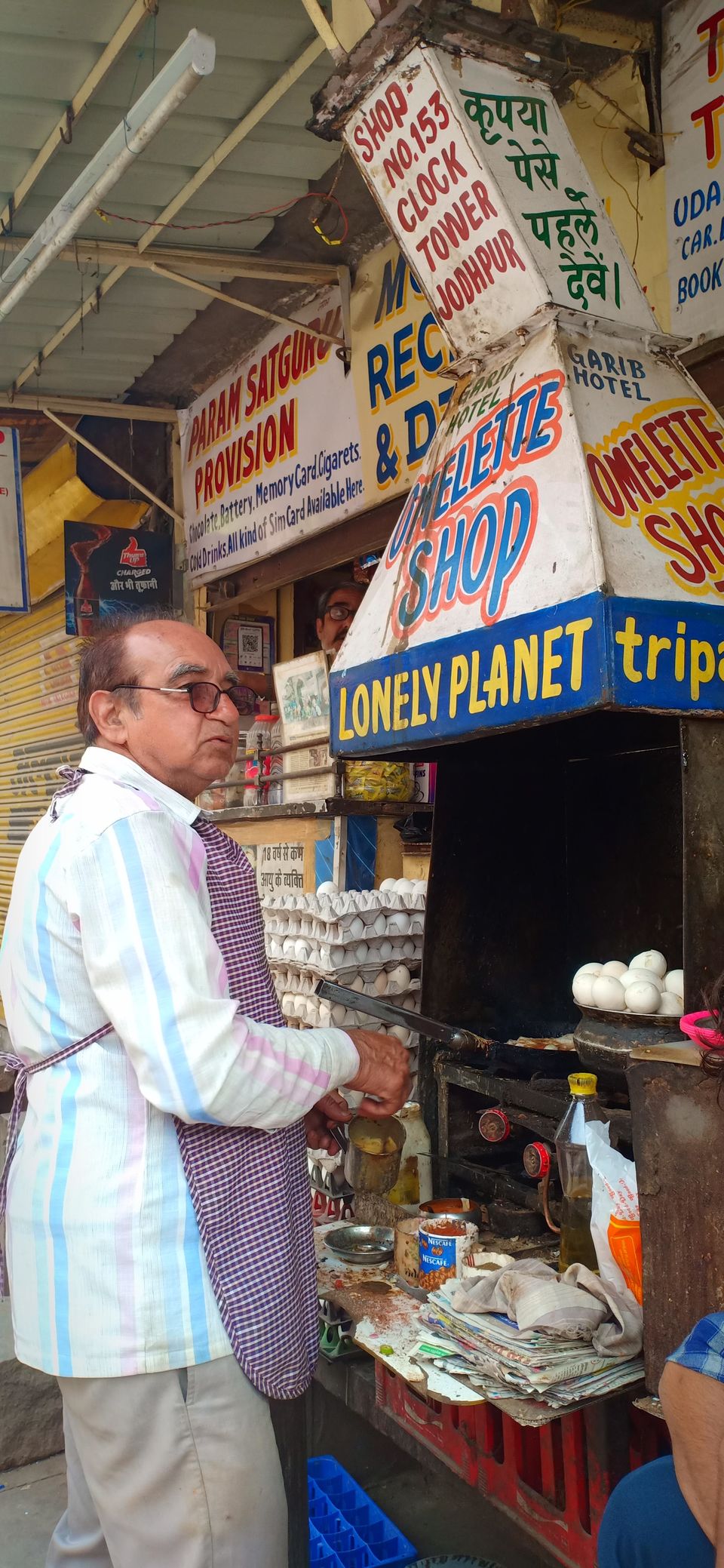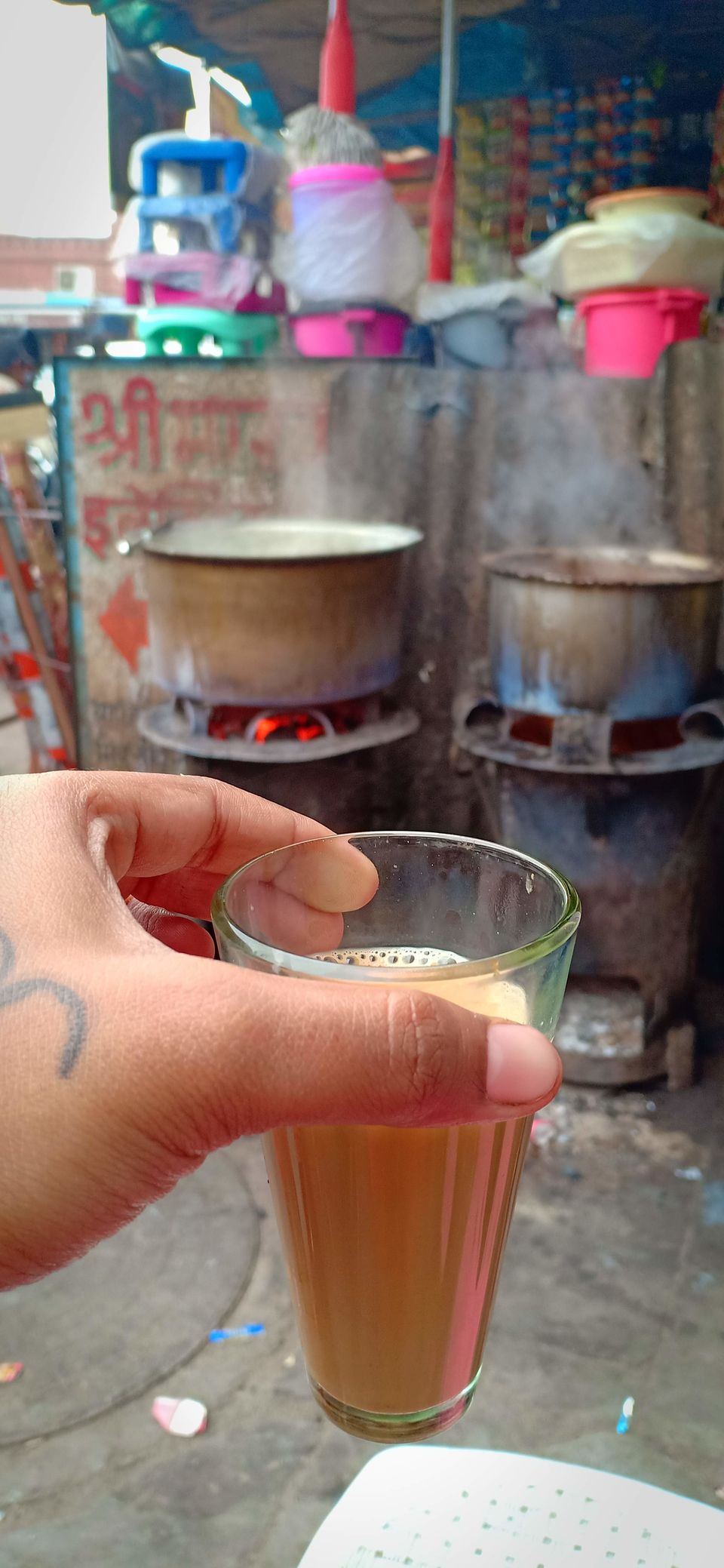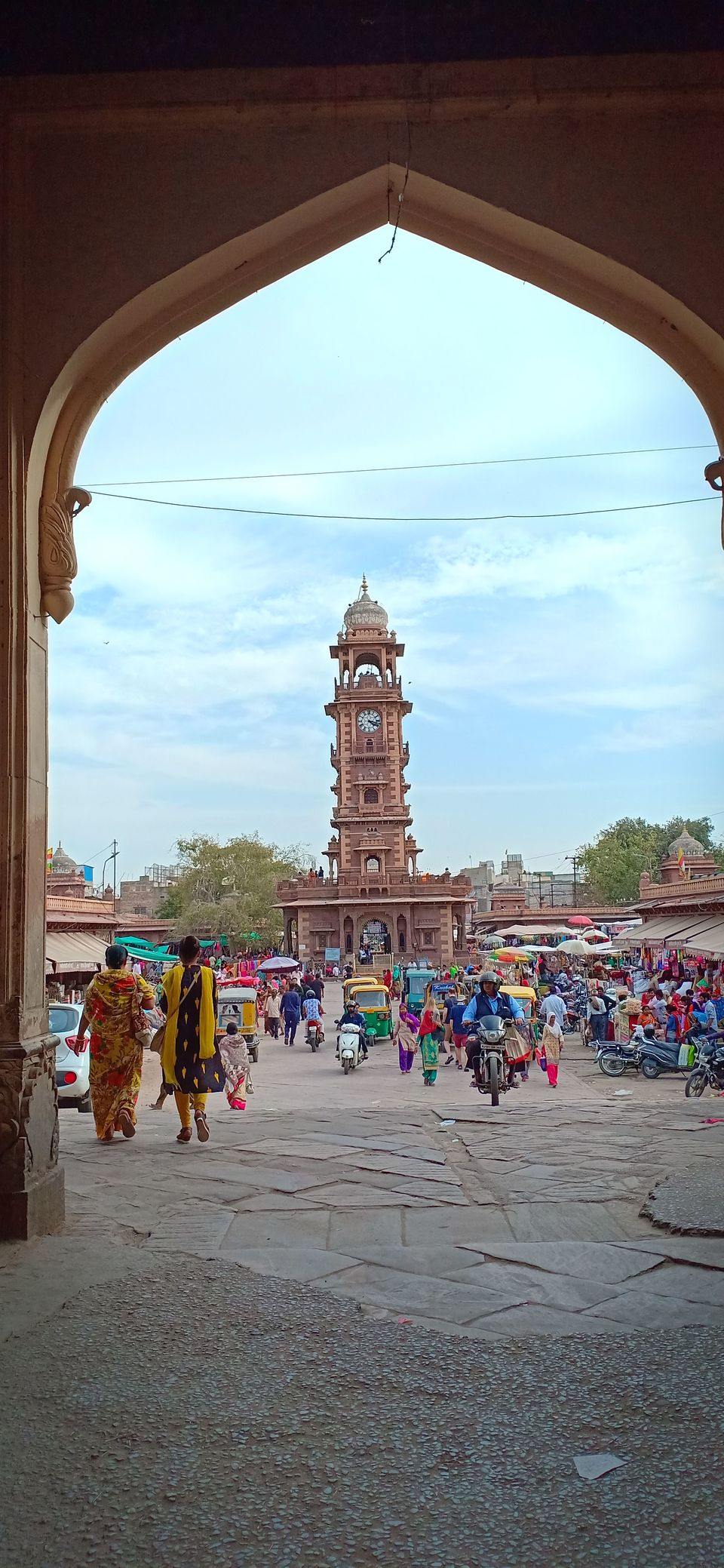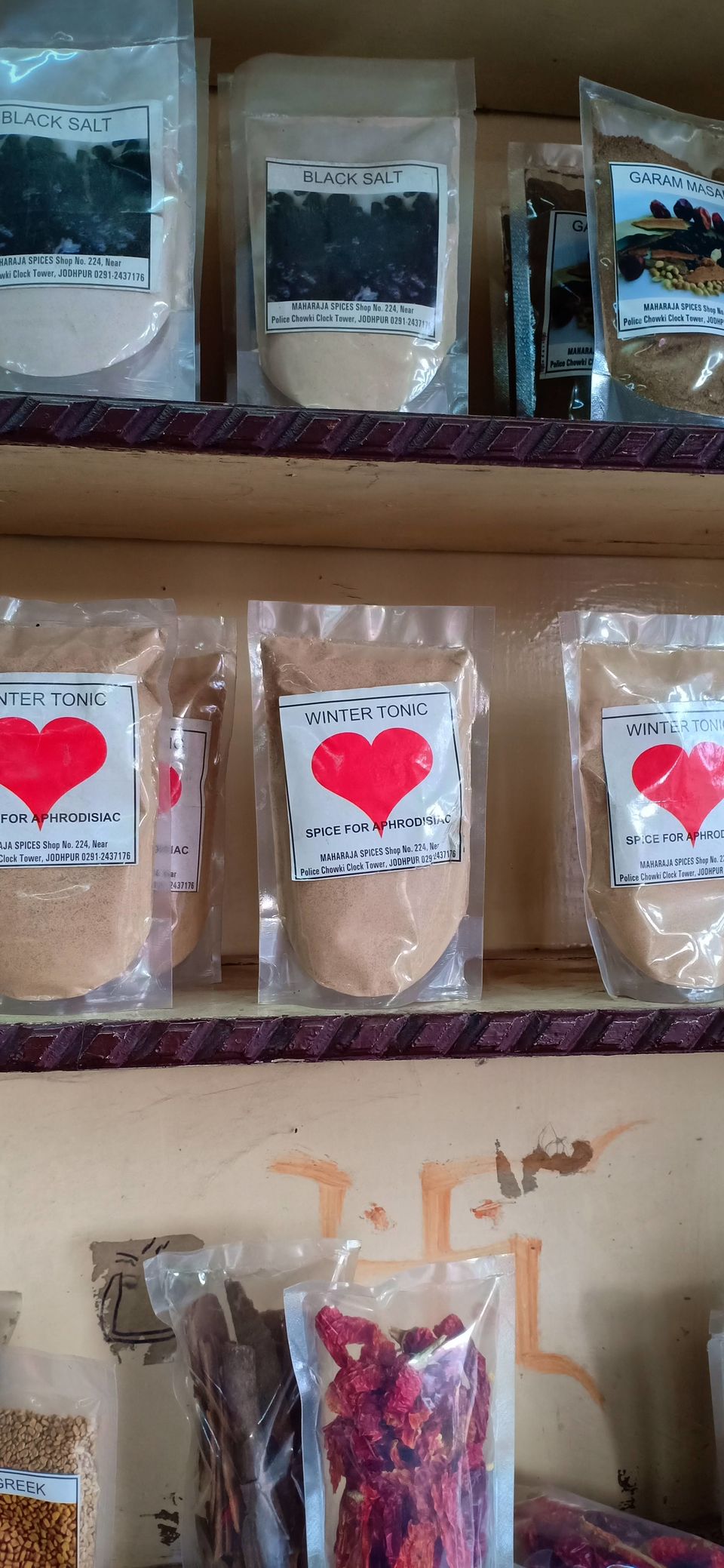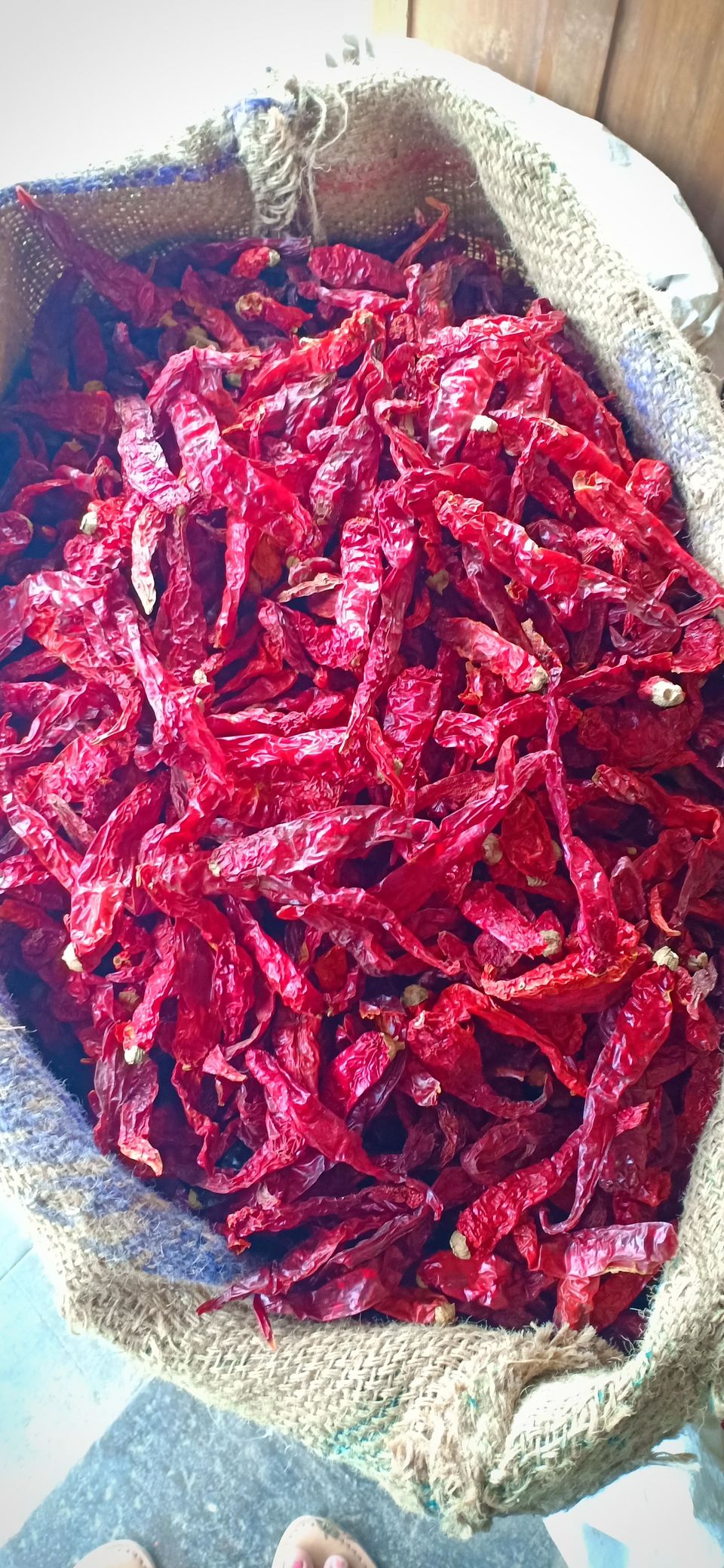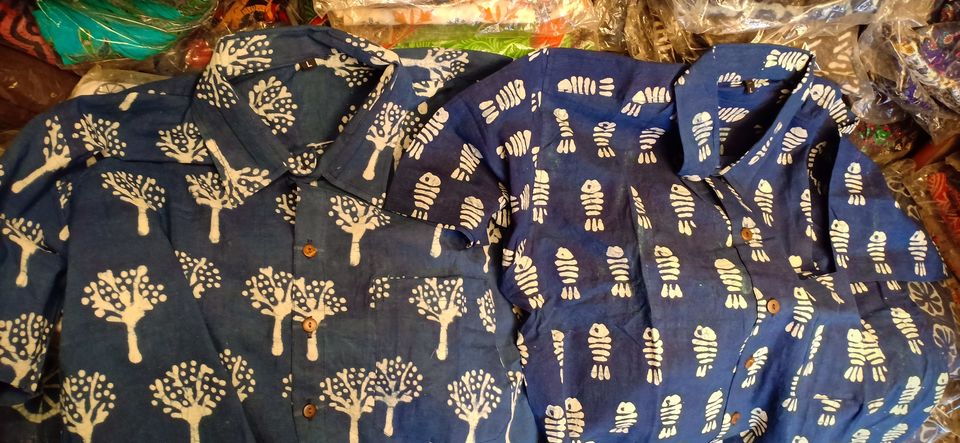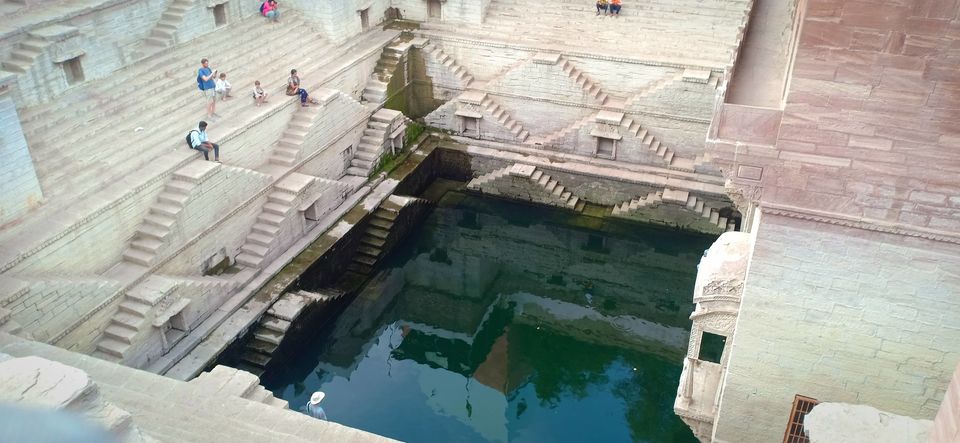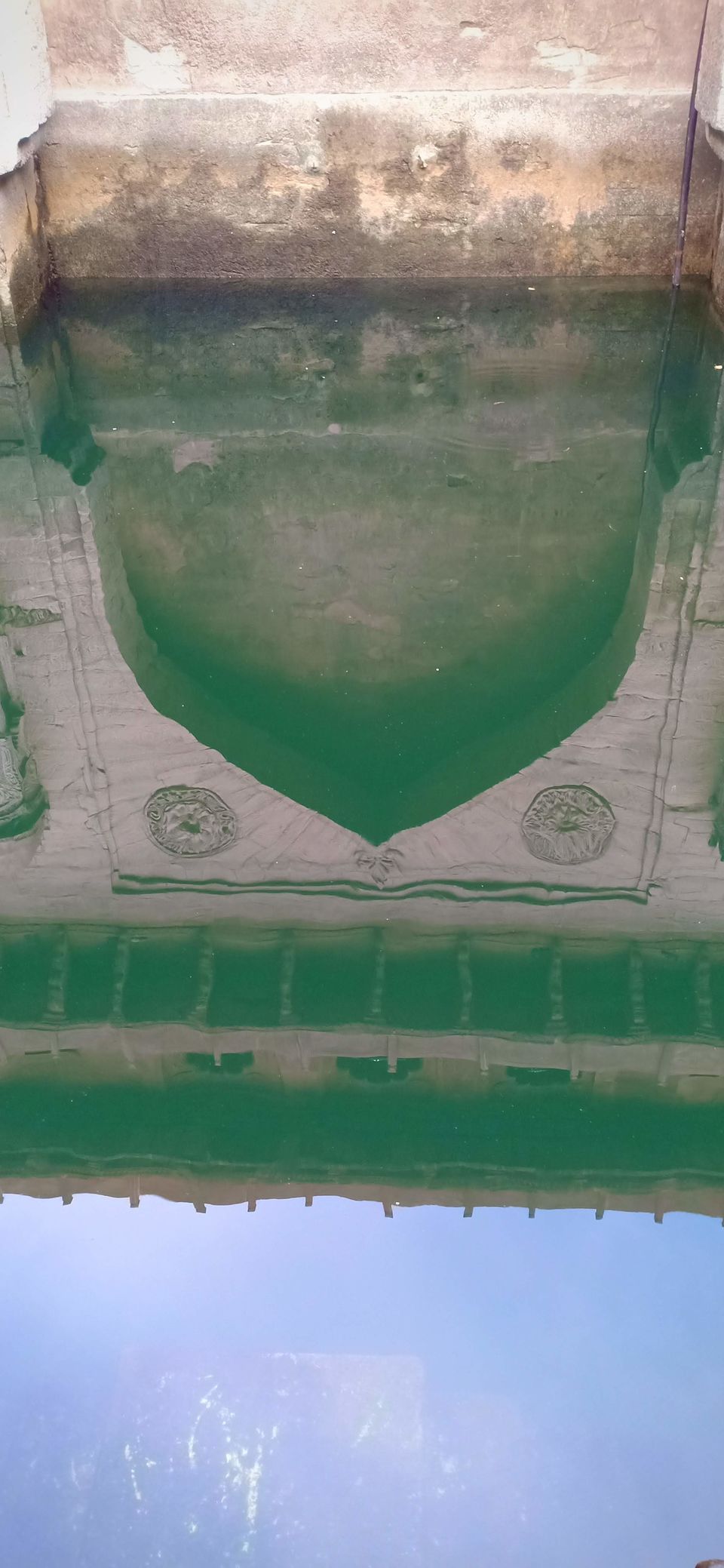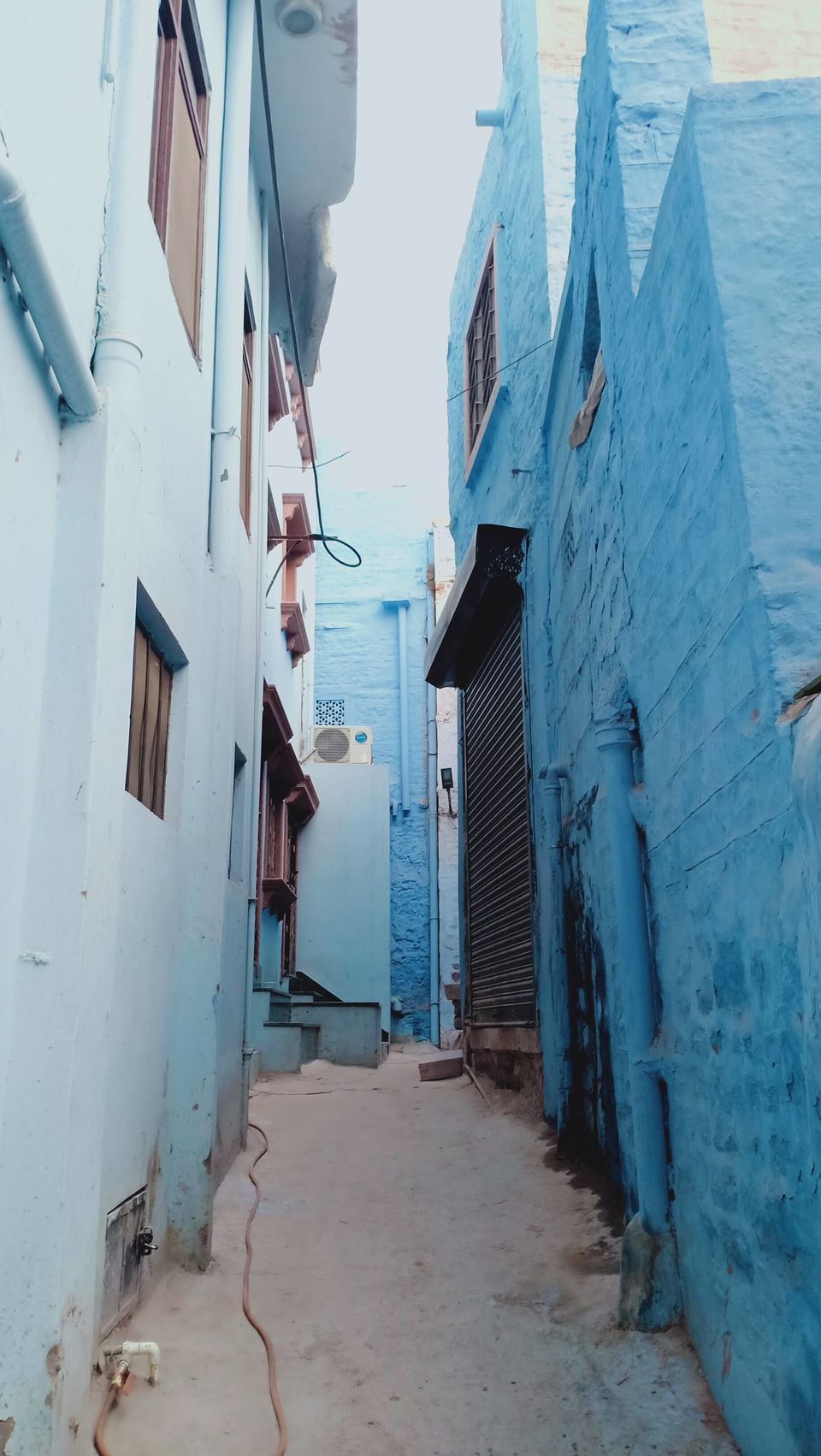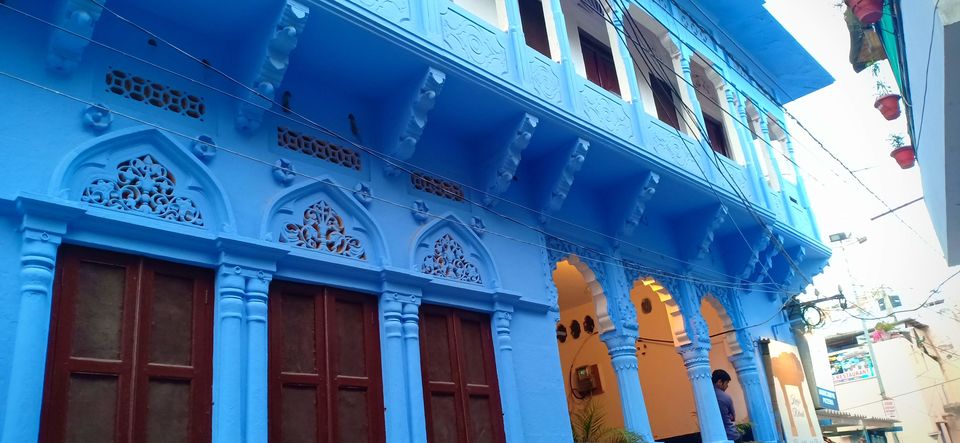 Also this area has a lot of houses painted in blue. Jodhpur located in Thar desert, although known as the sun city, has its houses painted in blue as it helps the house stay cooler. Went to the station returned the bike, Shopped a little more, drank some saffron milk (most sweet shops prepare this during winters, milk heated with sugar, saffron, nuts and garnished with thick cream). The next day, I took a bus and headed to Jaipur, wishing I had spent another day in Jodhpur. Maybe, that gives me a reason to visit this beautiful city again.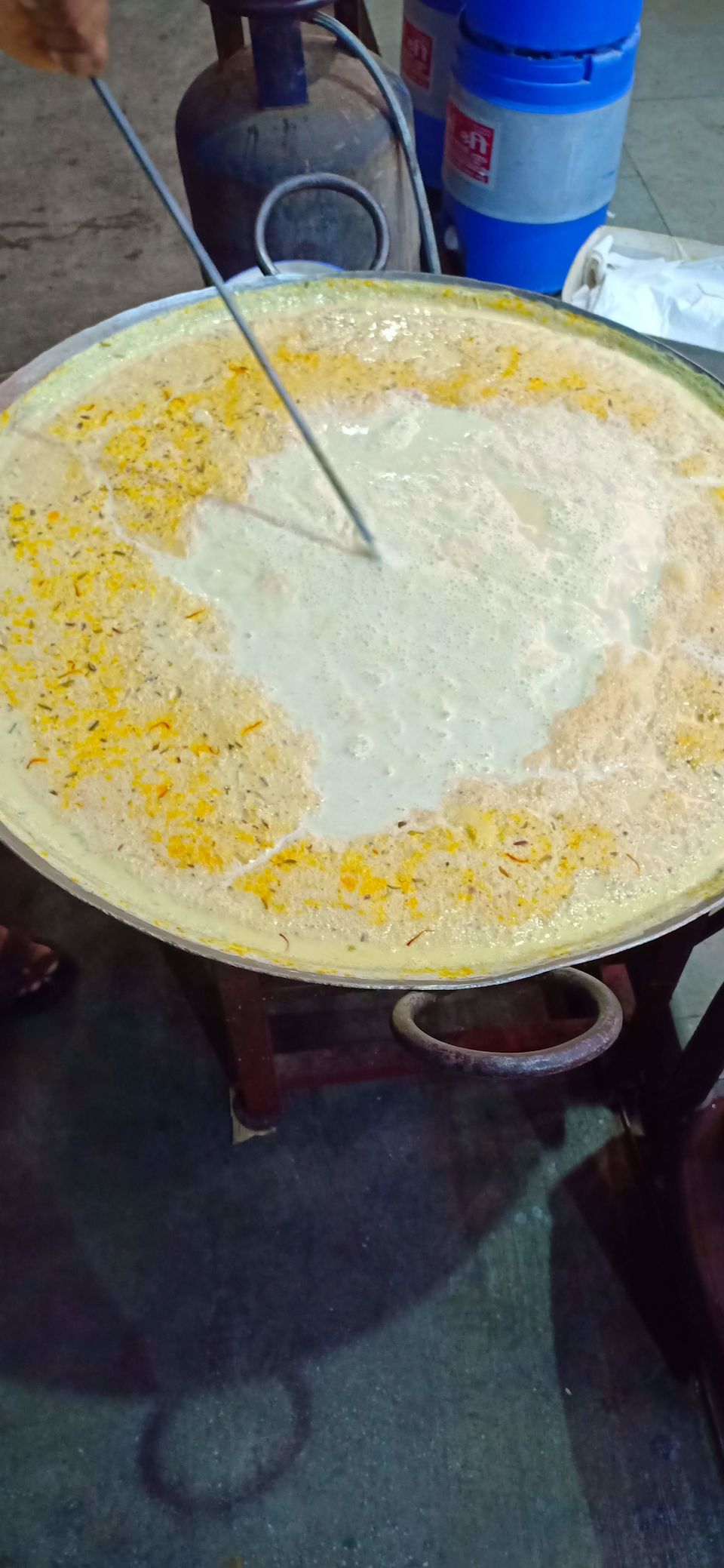 Hope you find this article helpful and plan your visit to Jodhpur soon.