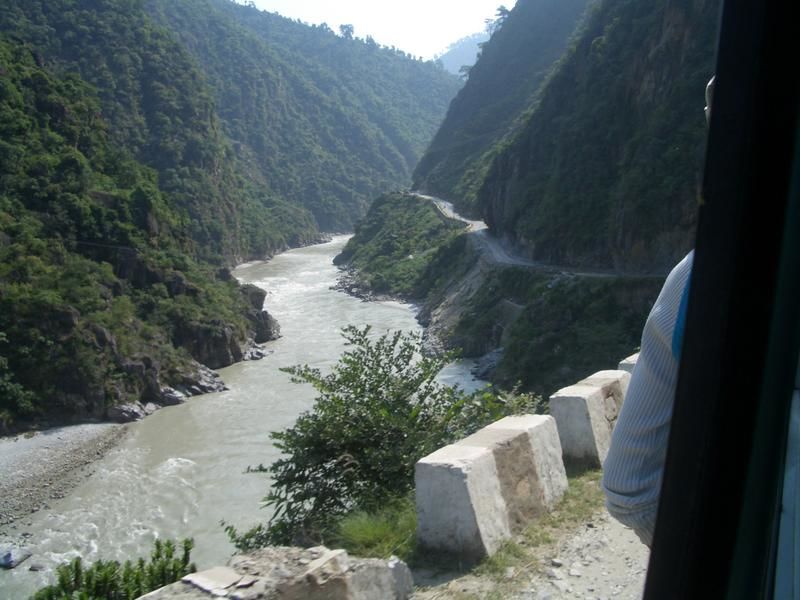 Journey Along Alaknanda - 

Hello Friends here is One of The Most Loved Riding Destination for you all, As per my Experience i Will Share some of The basic highlights for This trip.

Best Time - September To October End - (After Rain Fresh Green Mountains)
Best Time To See Snow - January to April MID 
Highlights - Delhi - Haridwar - Rishikesh - Devprayag - Srinagar - Joshimath - Badrinath - Chamoli - Chopta - Rishikesh - Delhi

Brief Discription about Alaknanda-

Alaknanda is considered the source Stream of Ganges which starts from satopanth  and is known as saraswati, then on the way several other streams join the alaknanda river and after joining Bhagirathi in Devprayag it becomes the main Ganga River.


The Journey  -

DAY 1- Your journey Starts From Rishikesh, its the first base step to you will find lots of temples around the River shore as its a pilgrimage place , its one of the best place for White water Rafting and bungee jumping in Asia. People who are interested in Yoga and Spa can find good space for themselves here.

The mountains here are from a region of uttrakhand known as Tehri Garhwal the next destination after 2 hours of ride you will get to see a sangam of river bhagirathi and alaknanda that becomes Ganga after that point.

Next destination will be Srinagar (garhwal) that will take upto 2 and a half hour long Ride Along The River side. There are 2 srinagar in India so its a good to know information.

after 4 more hours of ride you can have a stay at any of these places upto Chamoli or Gopeshwar where you will get food and lodging, after having a night rest you can start your day by visiting some of the nearest location and some temples around. 

DAY 3- you can start your ride again till badrinath you can have a stay there in the night and visit the nearby locations next day , after having lunch you can start your journey back till gopeshwar. you can have a stay here for the night 

DAY 4 - you can start journey back to home but this time the route will be from chopta one of the best place to see the bugyal , u Can Visit Tungnath Temple and Deoria Tal but For That You have To Invest One more day here. 

DAY 5 - 4.5 km Trekking to Tungnath temple and Chopta stay.

DAY 6 - Ride To Mastura Village Deoria Tal is a lake located About 3 km on an uphill Trek from The villages Mastura and Sari,  There you Will Find a lake nearly 1.5 km in Diameter  and Snow Clad peaks if you Are lucky and the Weather is Clear.

Day 7- Ride back To Rishikesh Via Rudrprayag and Srinagar .