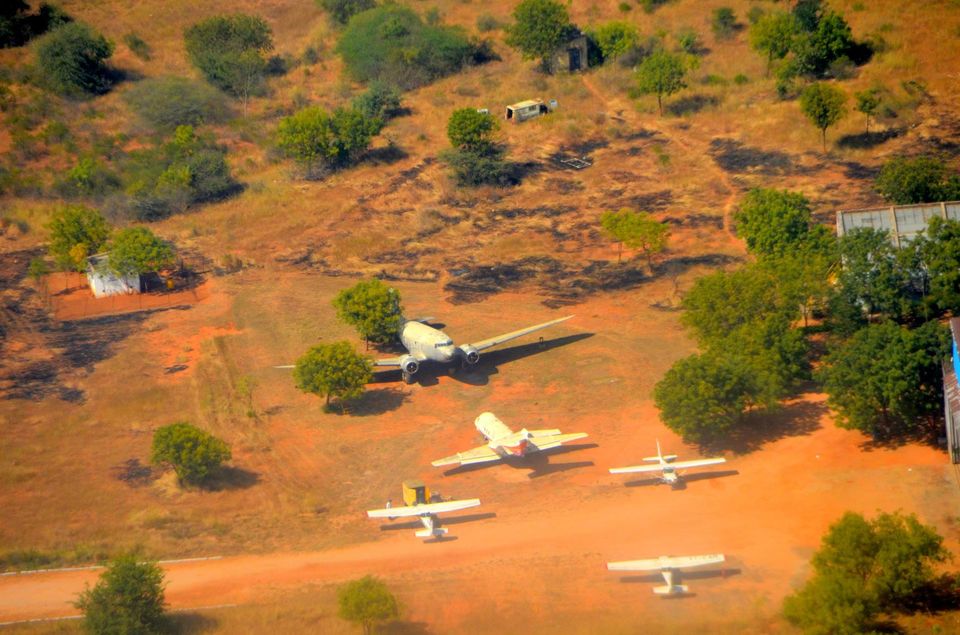 Here is our Private Jet Journey for 1.5 hour to see the Spectacular view of Busy Hyderabad city, A City of Nizam's.   
I must thank my beautiful woman, my wife for this surprise on my 27th Birthday.
12 PM -- Ready to board the Flight.
That was a 4 passenger flight with 2 Pilots sitting in Front and We couple in back seats.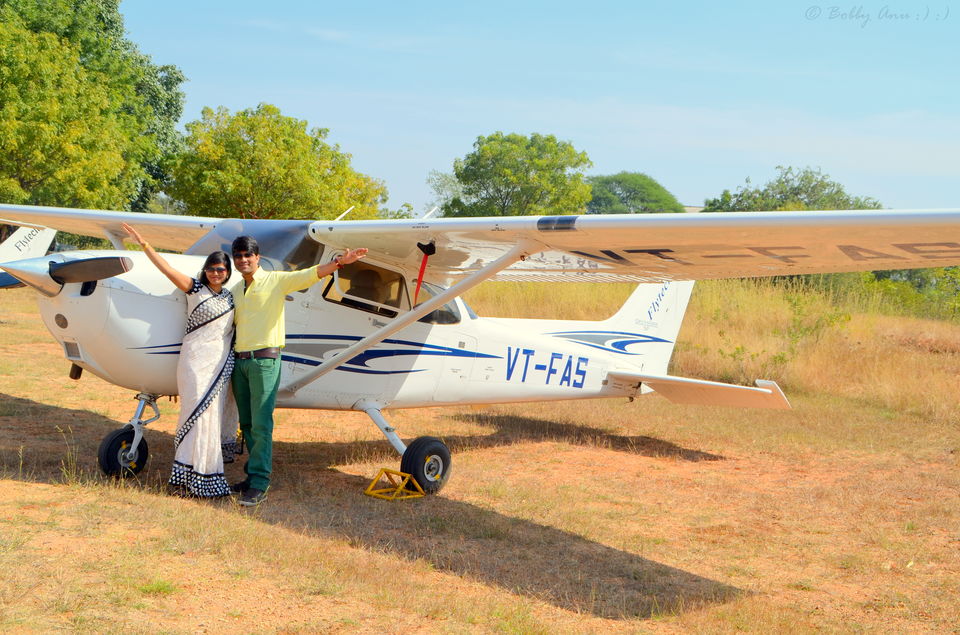 Ready to take-off from the Runway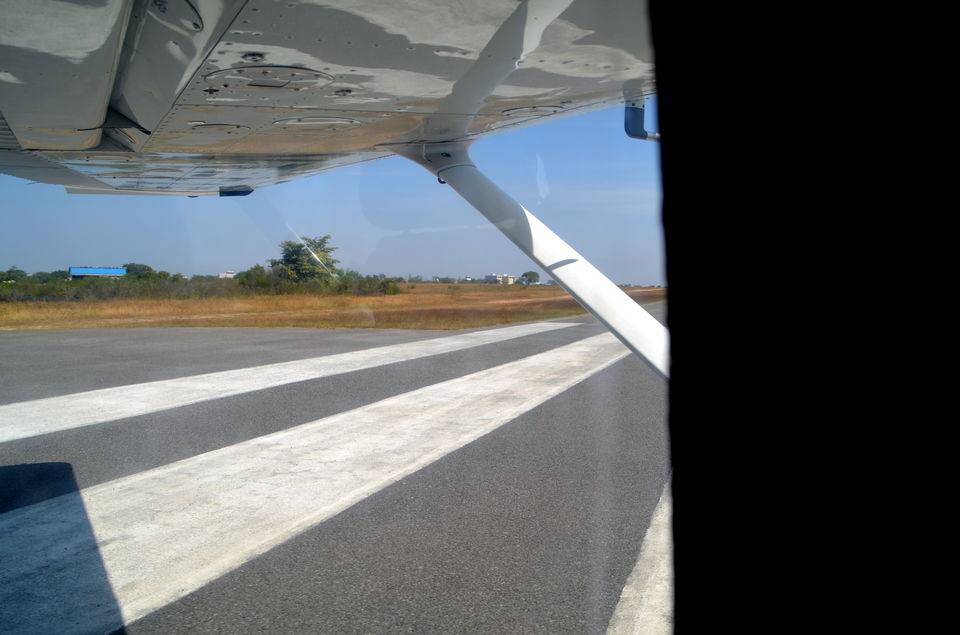 Here is the Shadow of my Flight and I'm up in the air.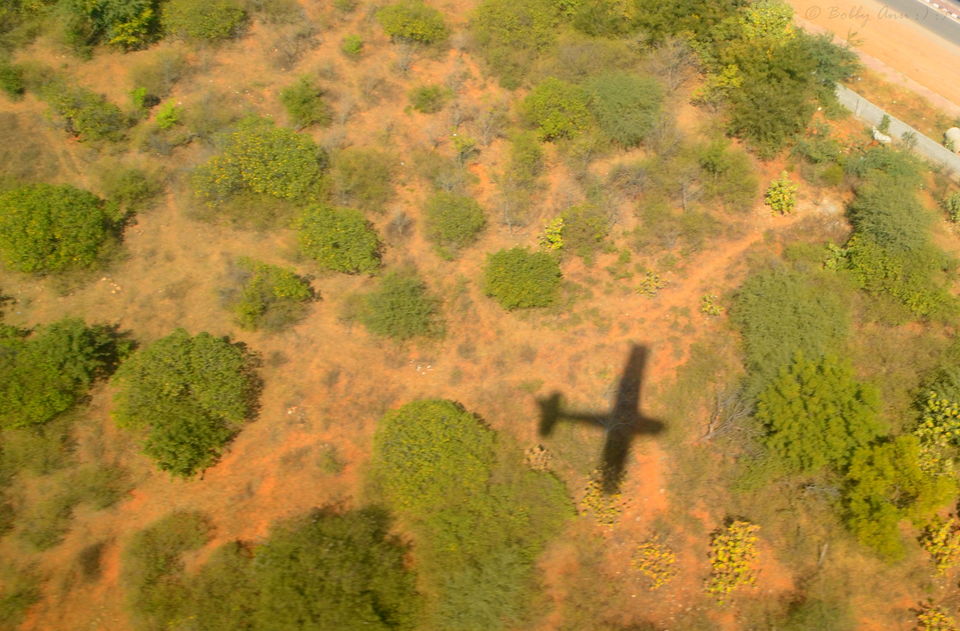 That's the busy busy Hyderabad!!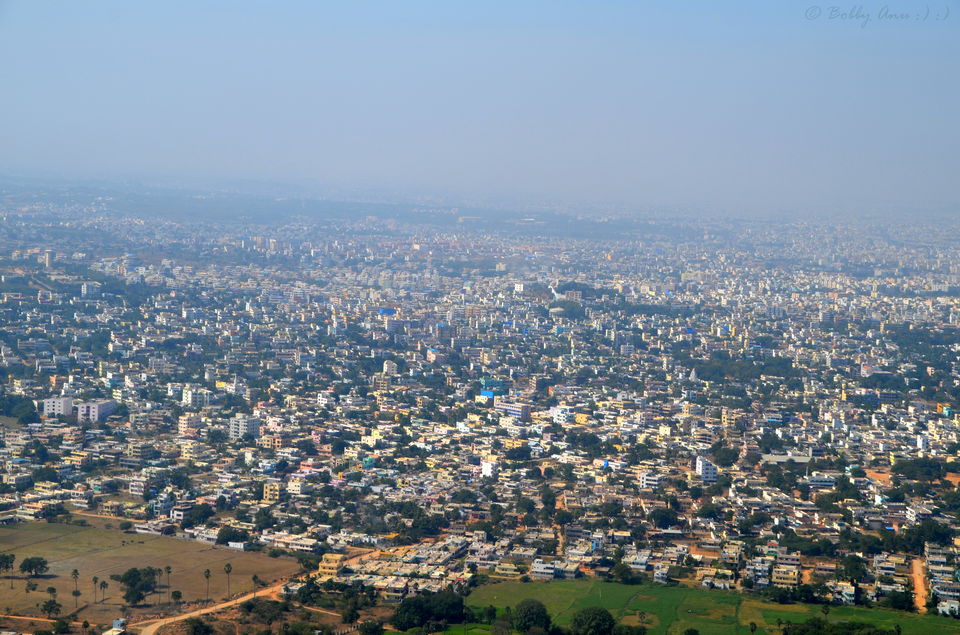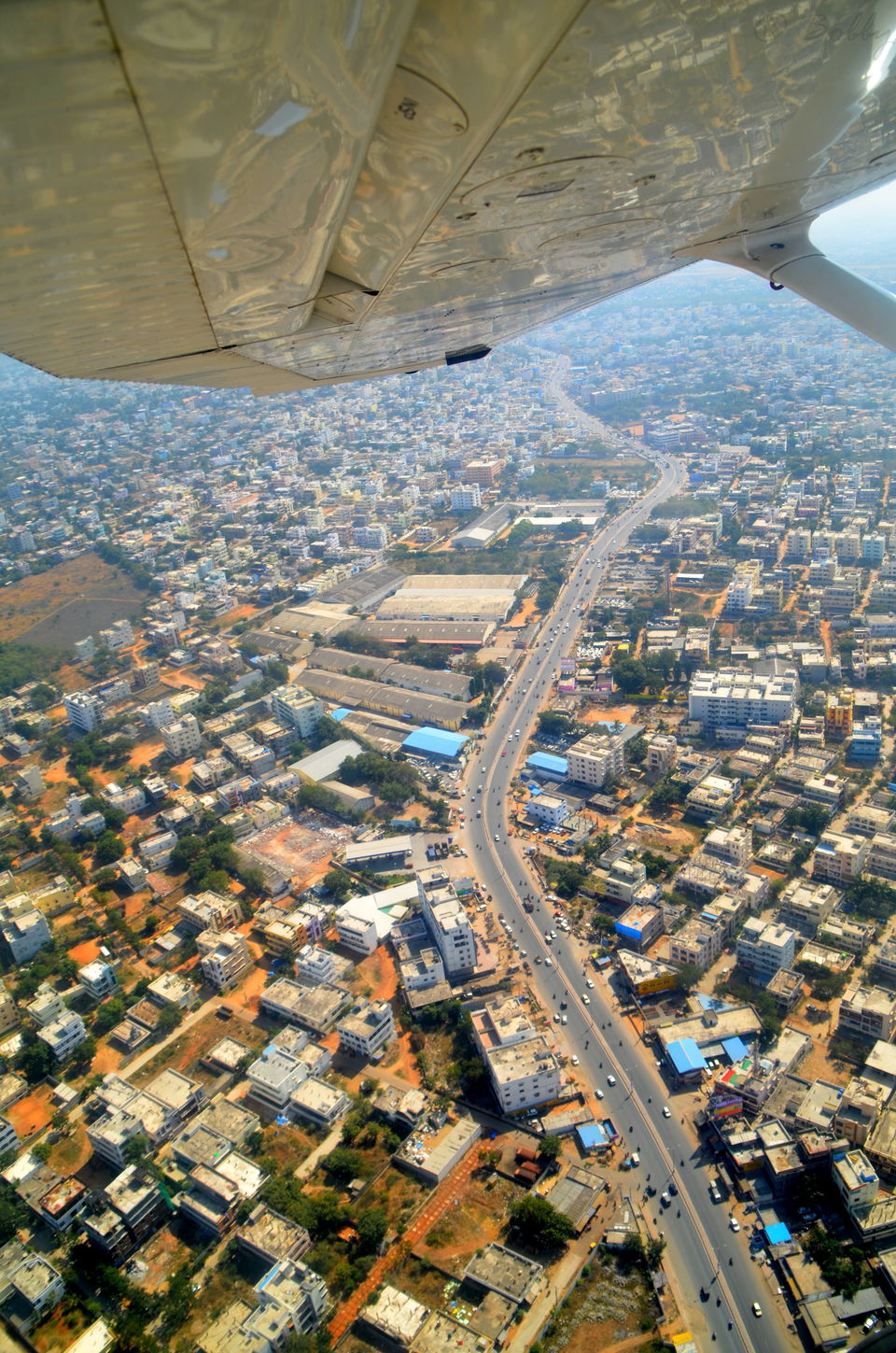 Tiny Tiny Jet's from the Air.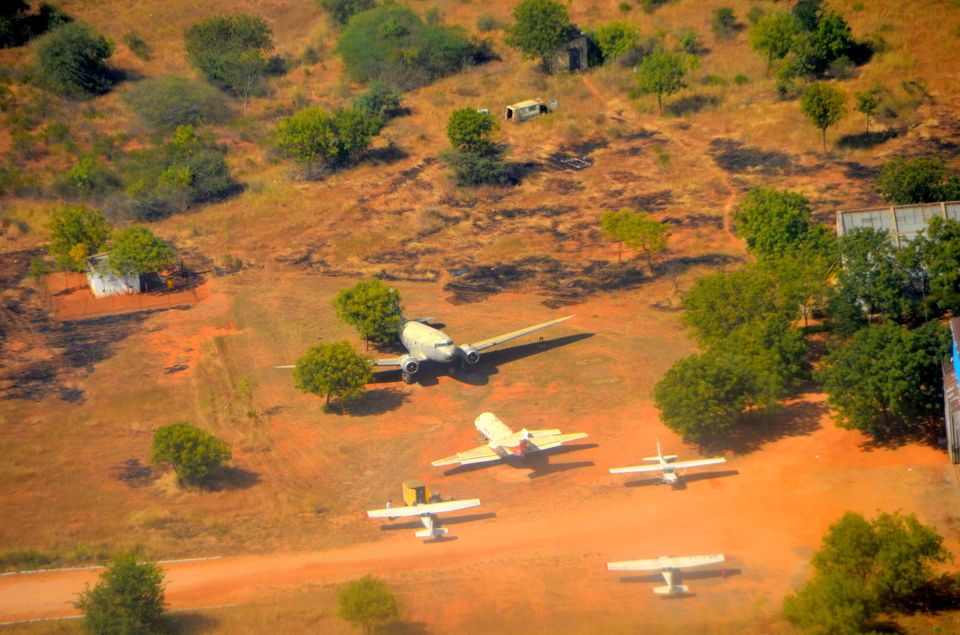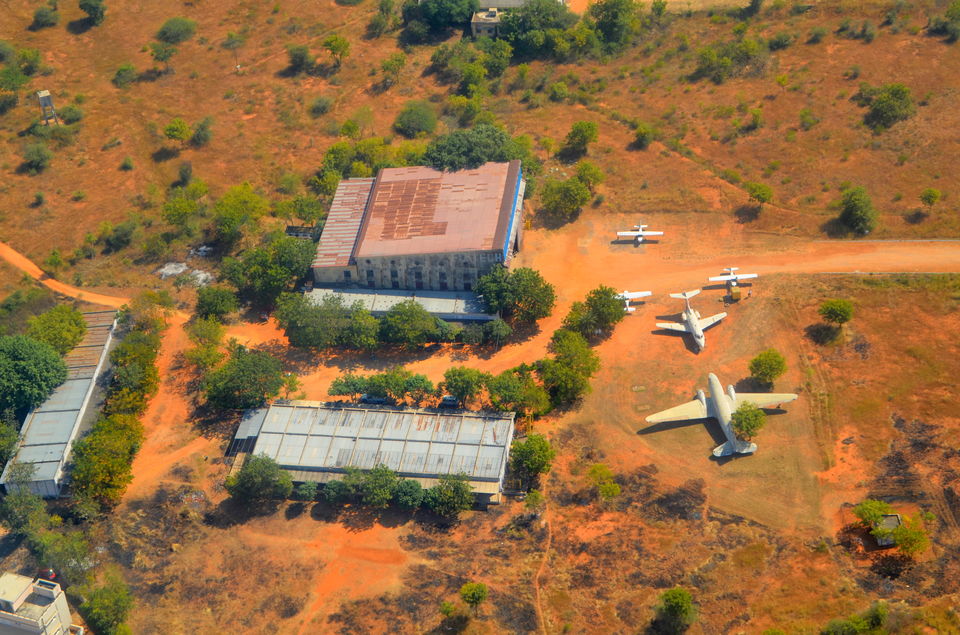 Crazy Outer Ring road - where brake usage is not applicable ;) ;)  158 kilometer 8-lane ring road expressway encircling the City of Hyderabad.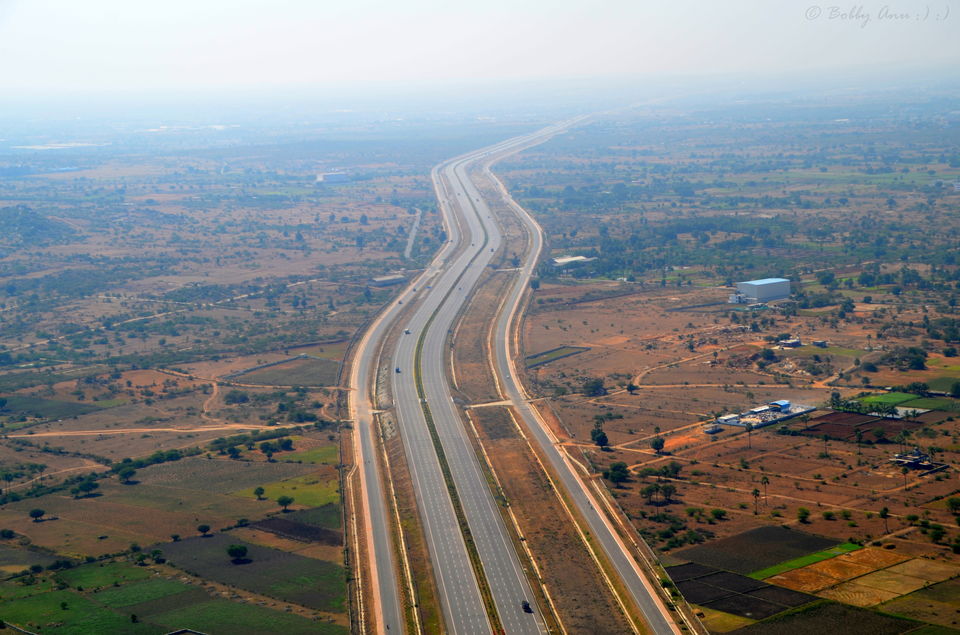 Ramoji Filmcity -  largest integrated film city in the world and has been certified by Guinness World Records as the world's largest film studio complex.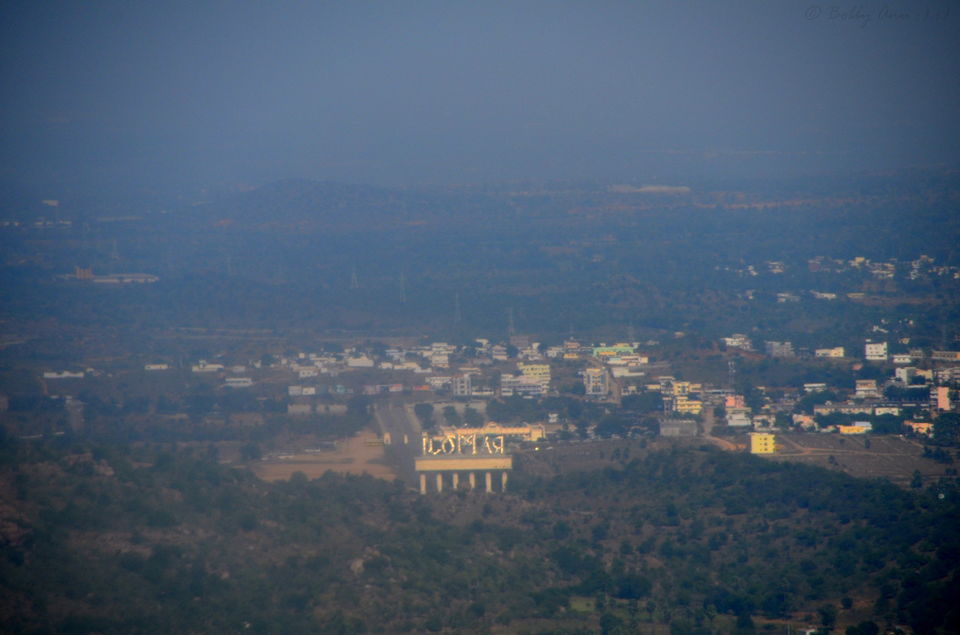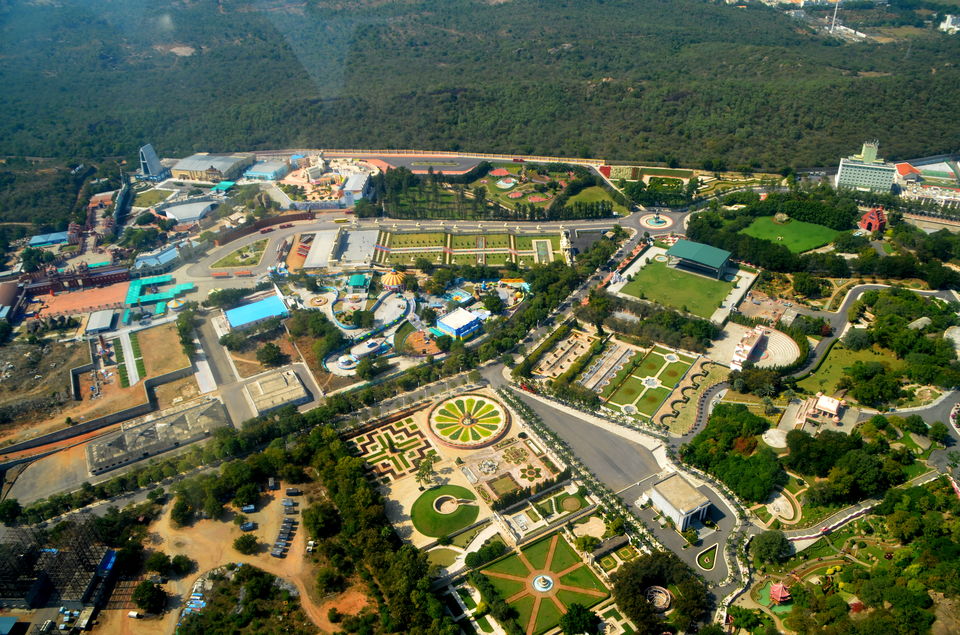 Sanghi temple  - The temple complex is located on the top of Paramanand Giri hill, which attracts a number of devotees who seek the gods' blessings. The beauty of the slope around the temple is a popular view among its visitors. Temple is having idol of Venkateshwara inside the sanctum sanctorum of 9.5 ft tall.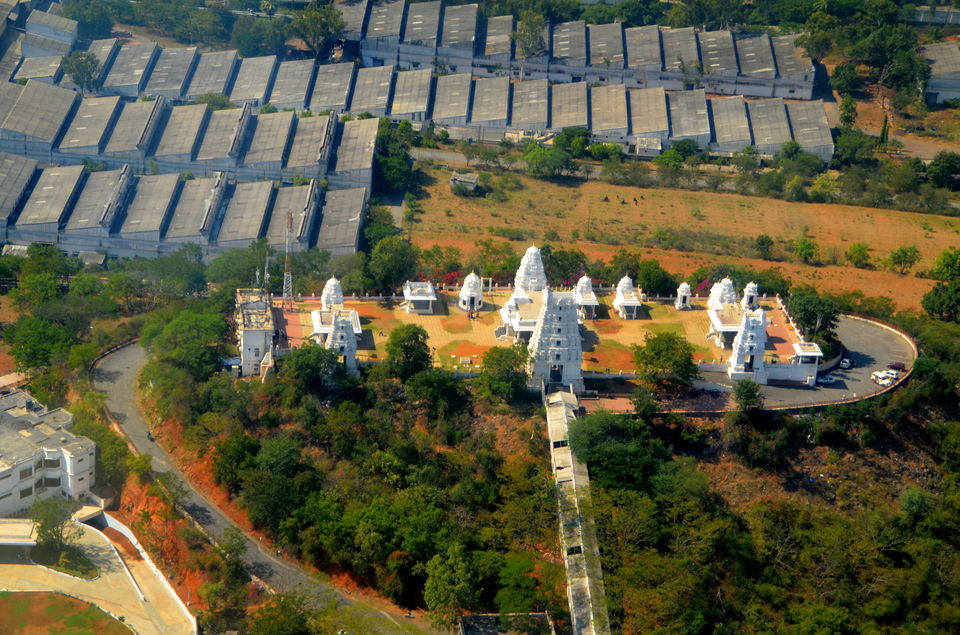 Rajiv Gandhi International Cricket Stadium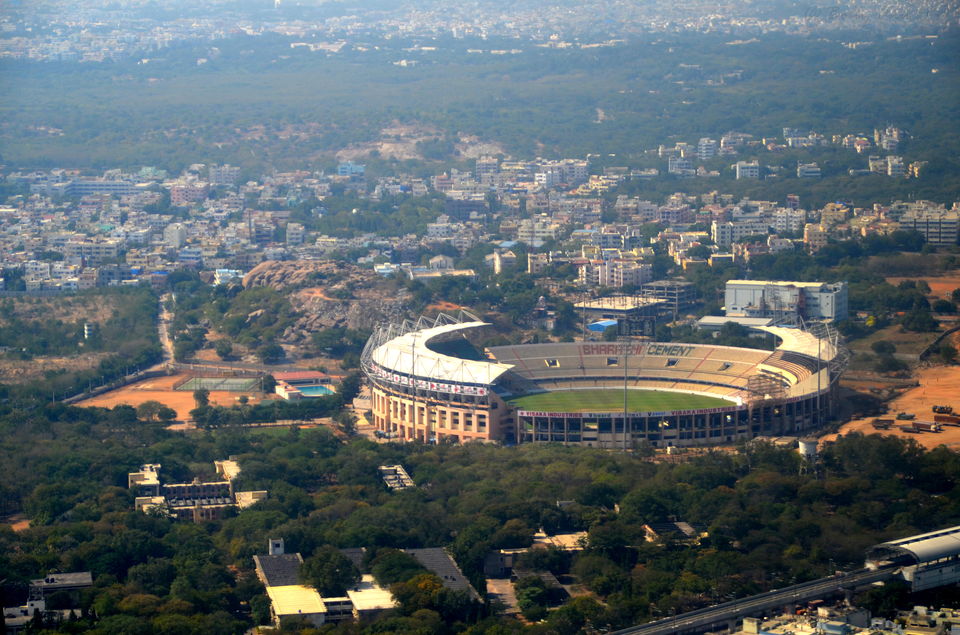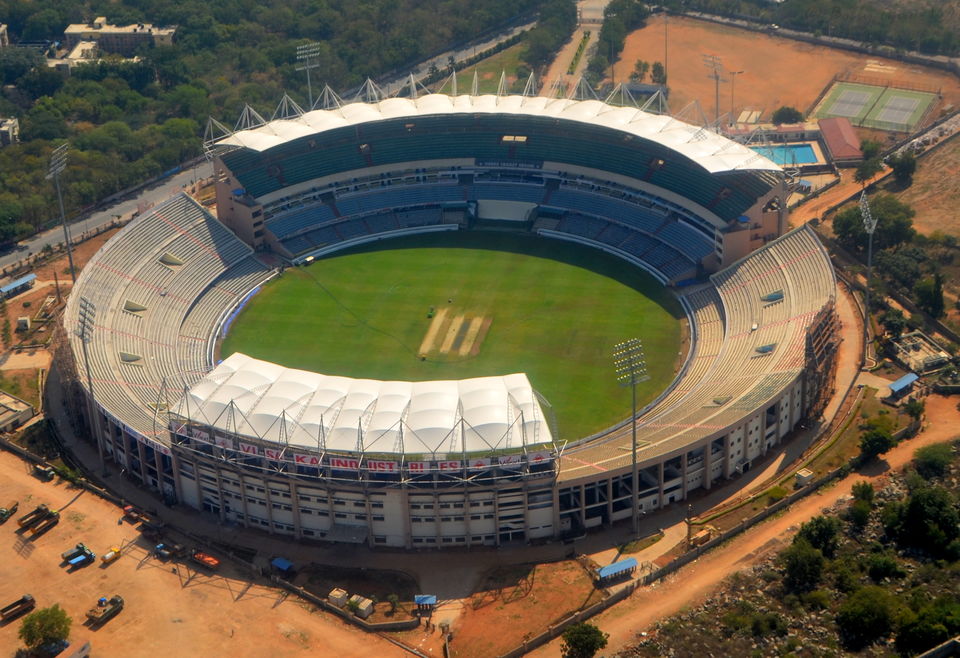 Charminar - Surrounded by Busy roads in Old city;  Global icon of Hyderabad, listed among the most recognized structures of India.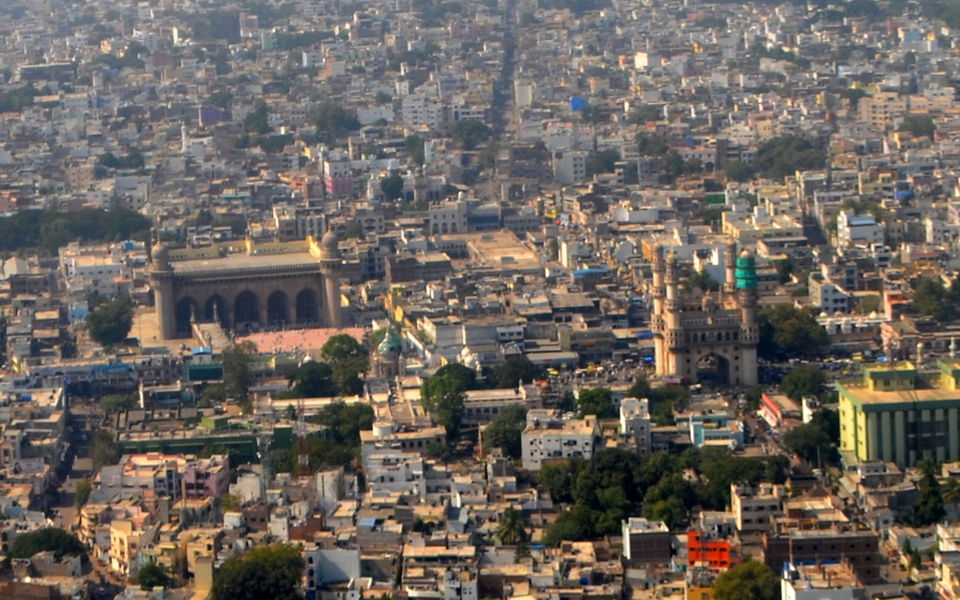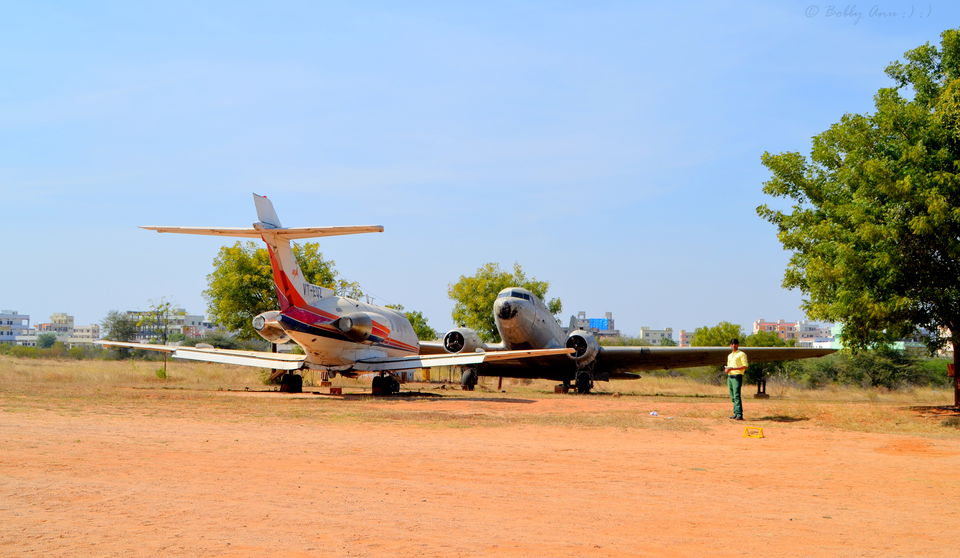 Many More pics to follow....