From the normal tour diary, let me take you to another world & try to describe how the journey of apple takes place from its inception to your dining table.Very recently, I had the opportunity to witness the plucking, grading ; packing activity of Apple in an orchard. Thought came to me why not to share with all of you mainly through pictures.
If you see apple tree in winter, I am sure will not believe that same tree can provide you beautiful delicious apple in its peak season i.e. July to August.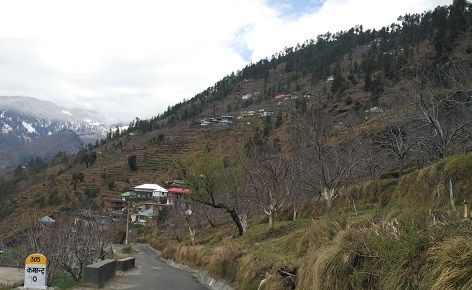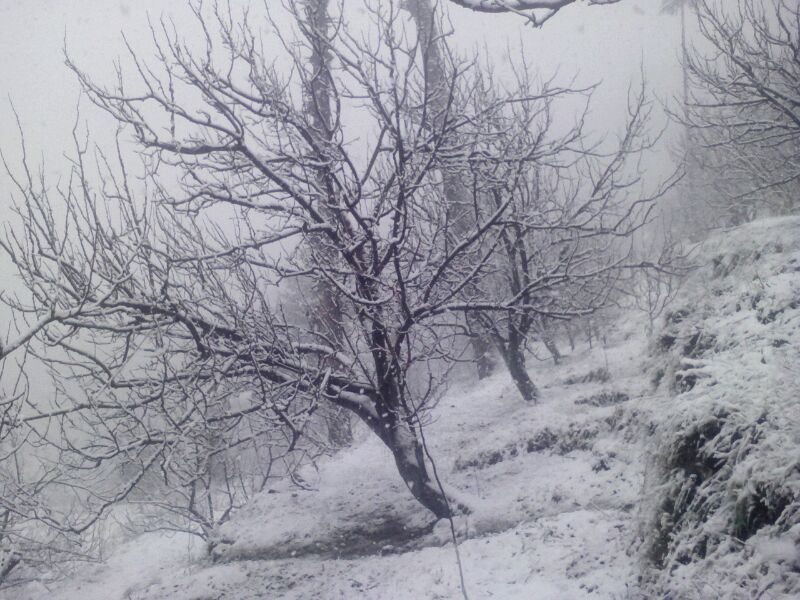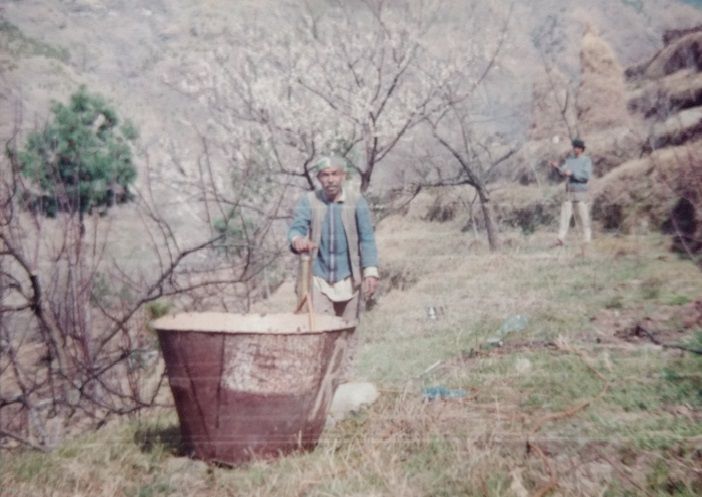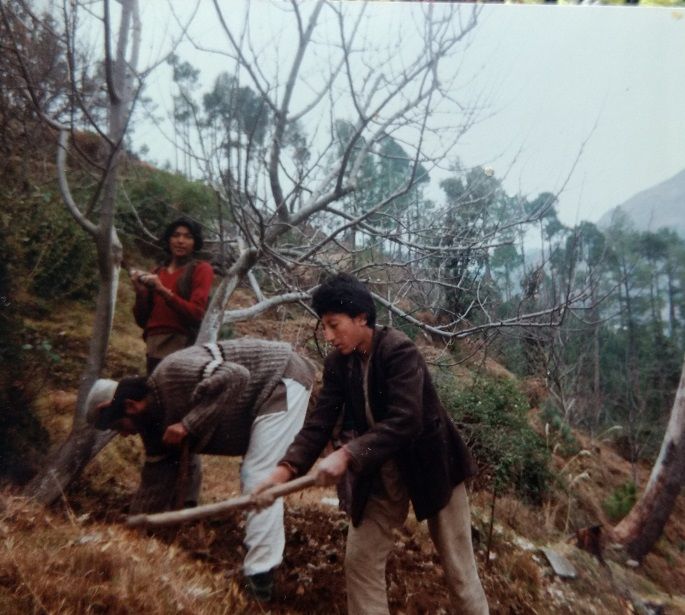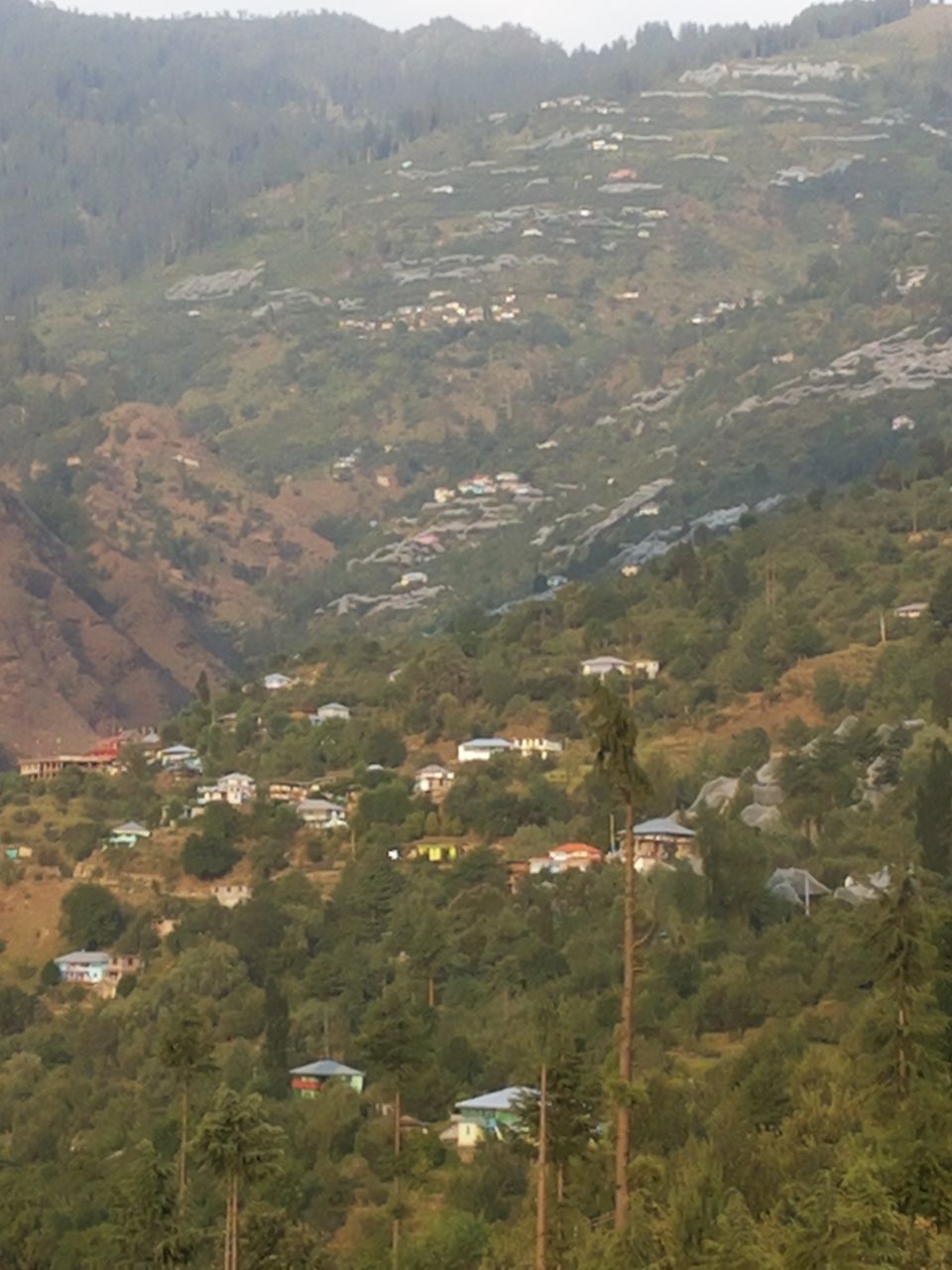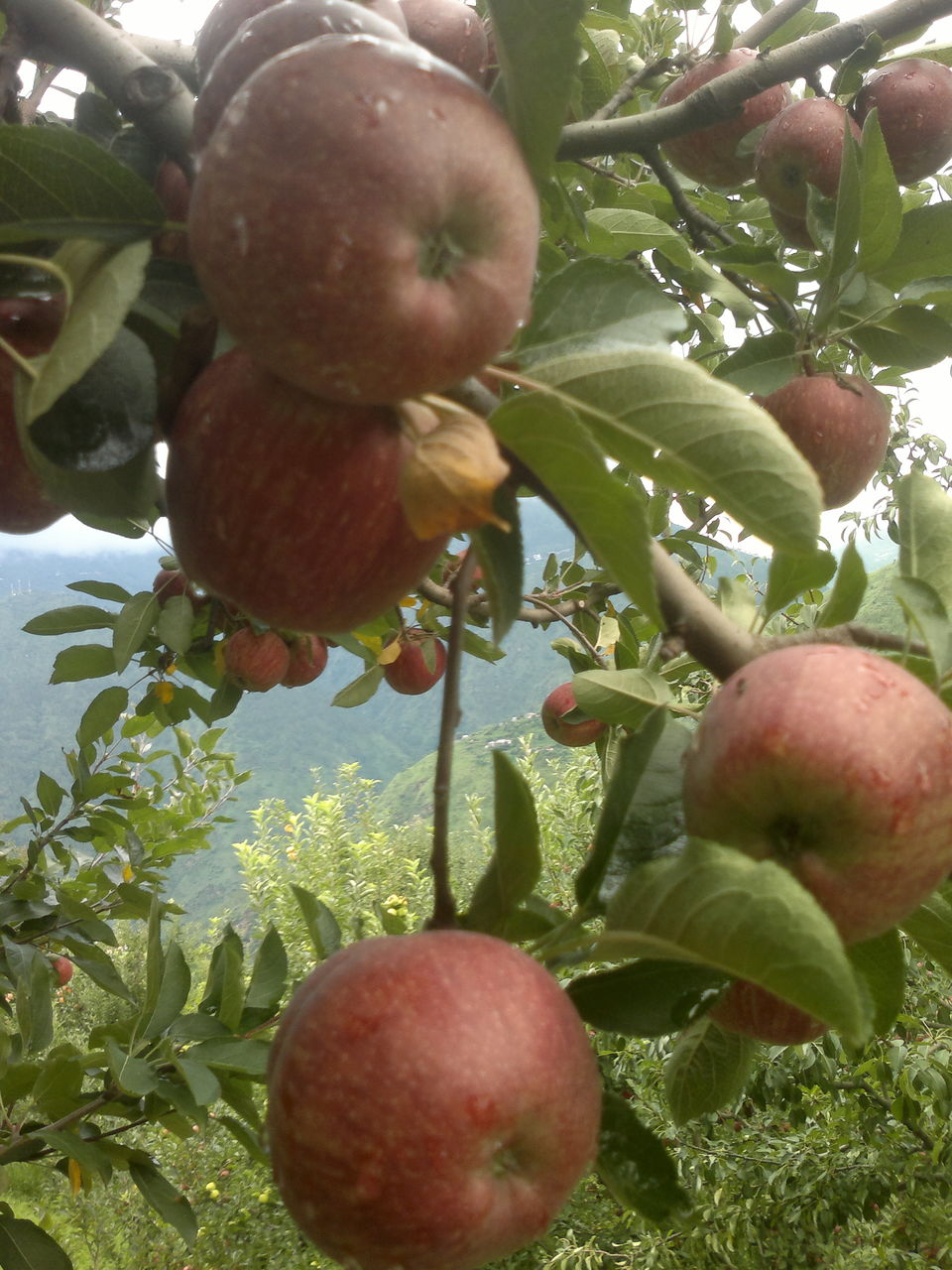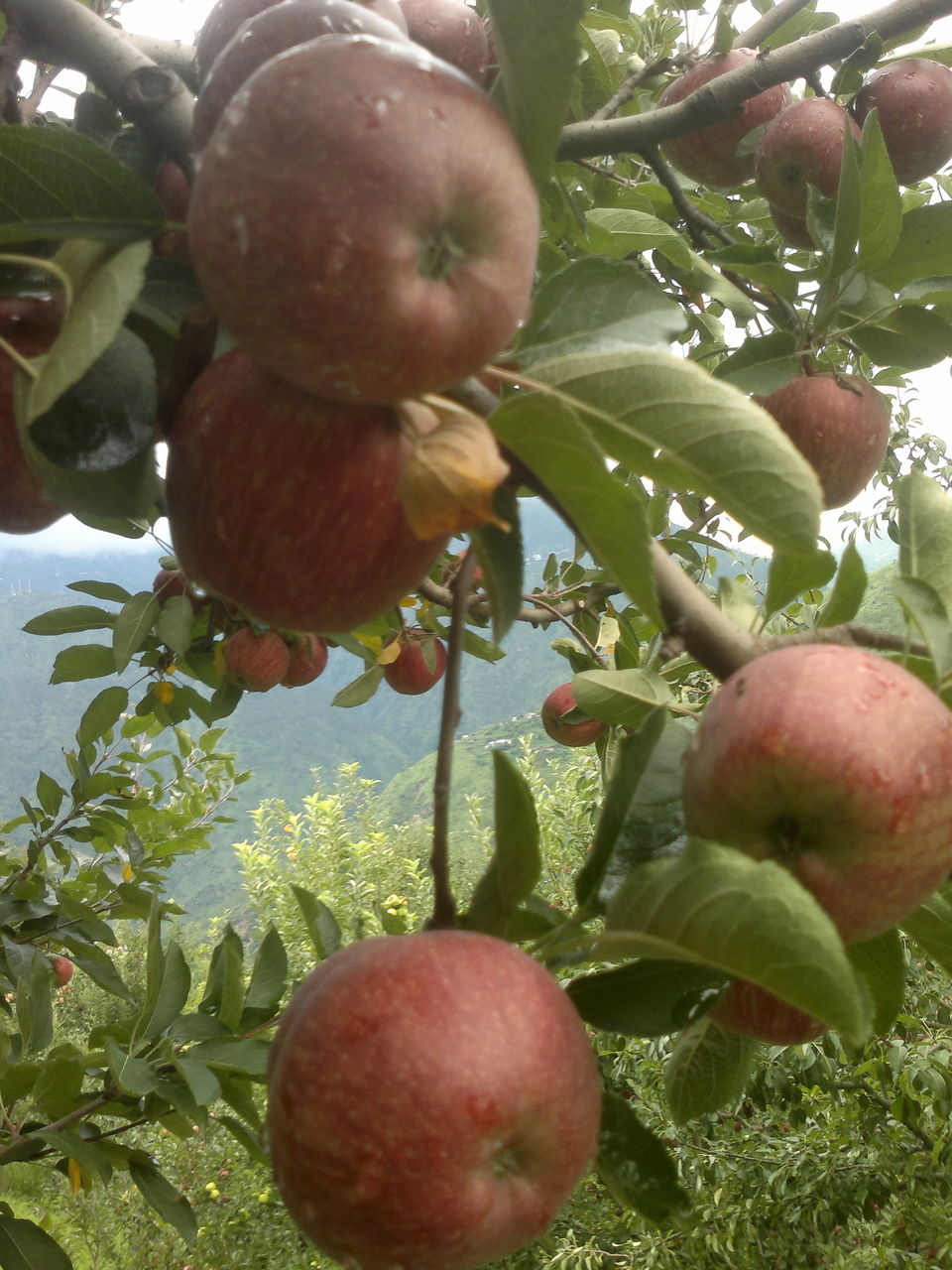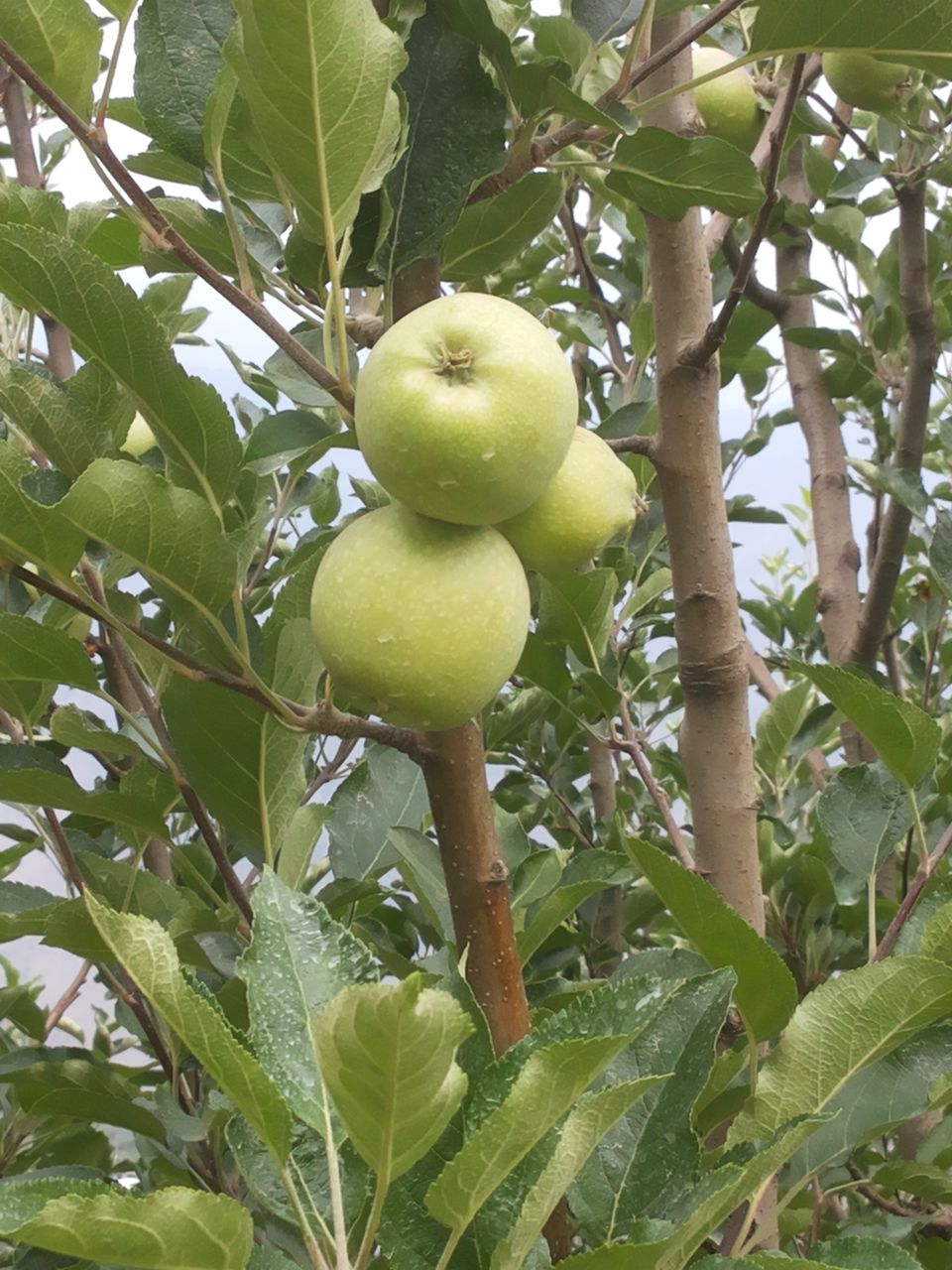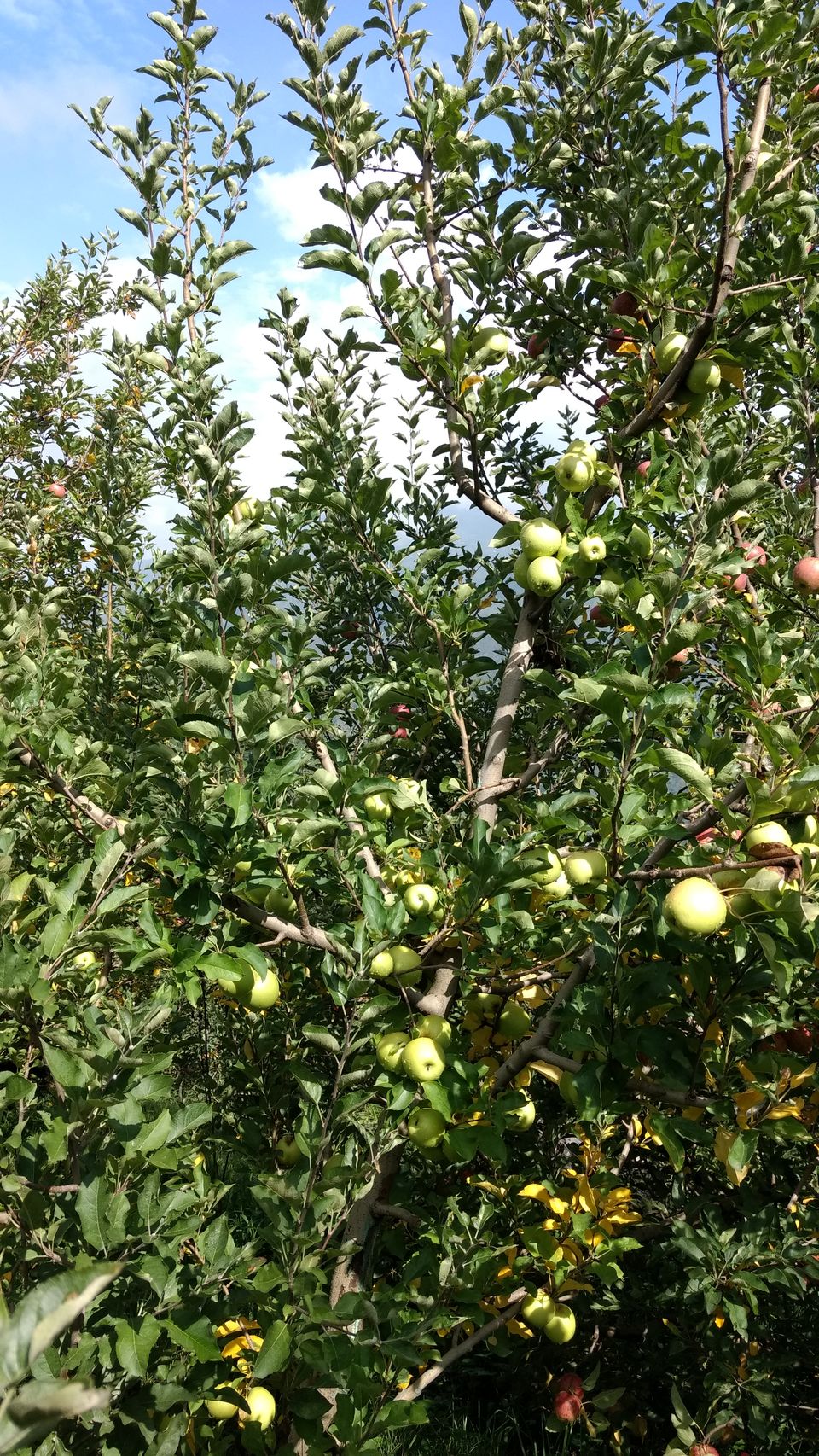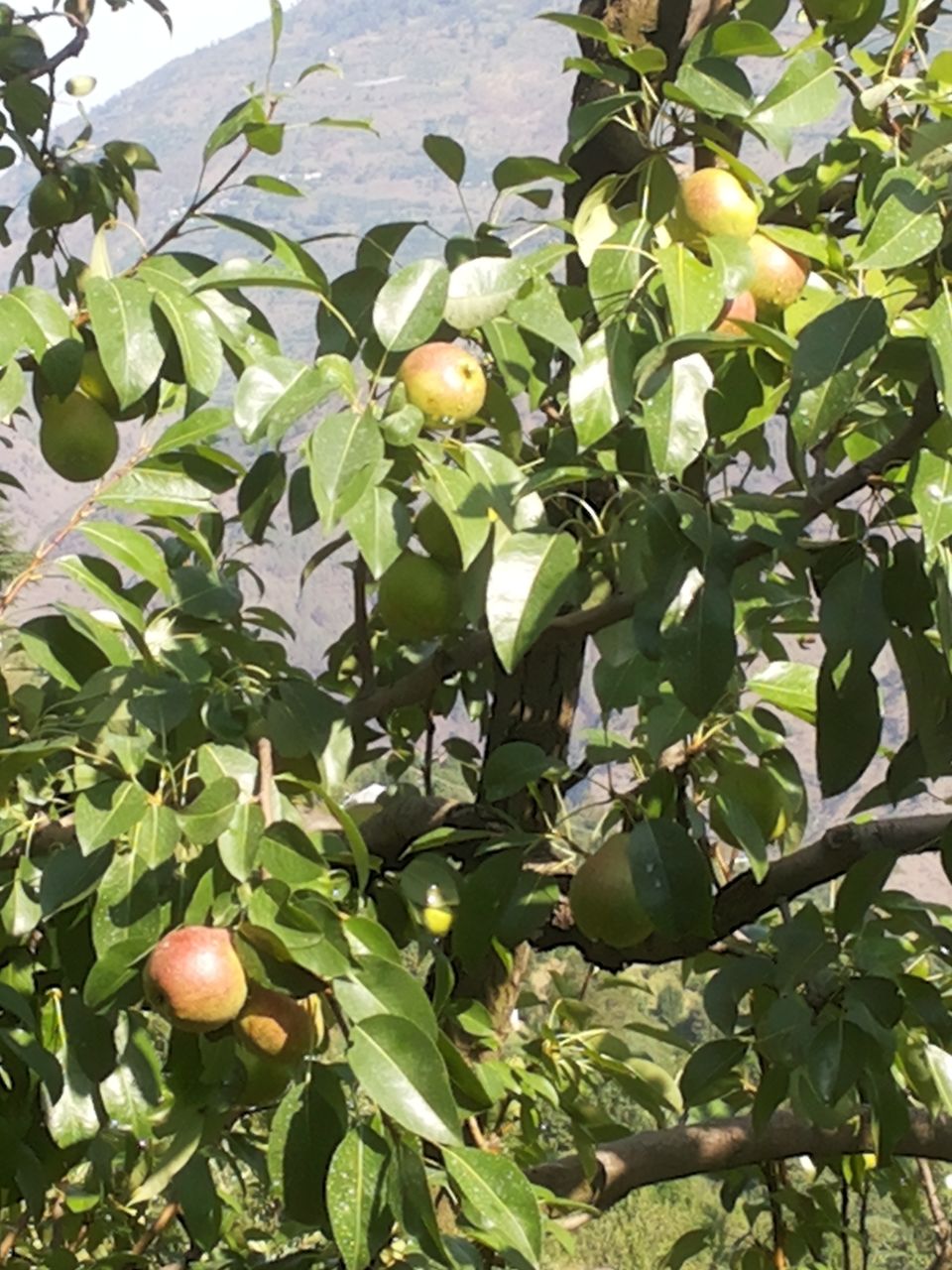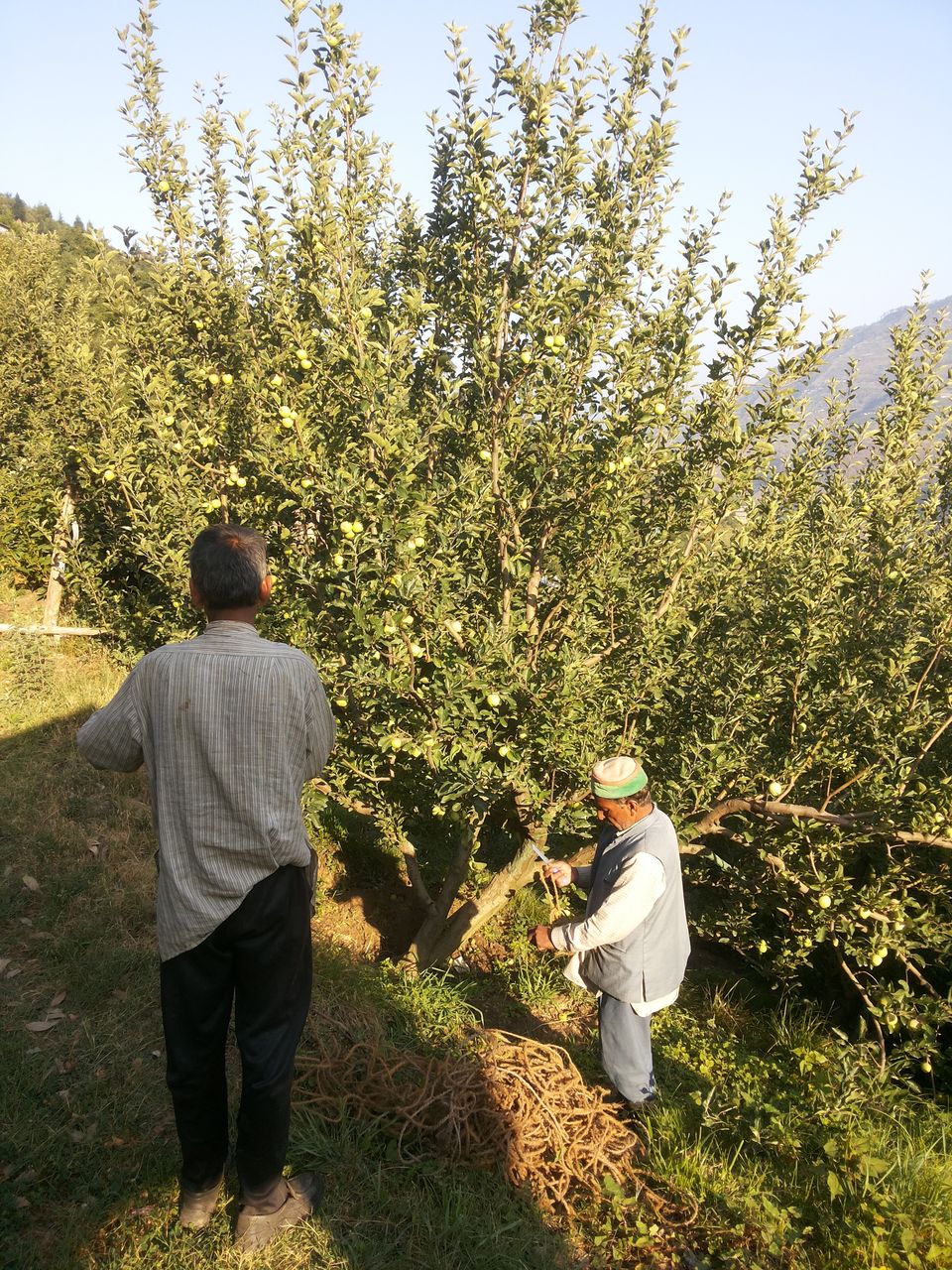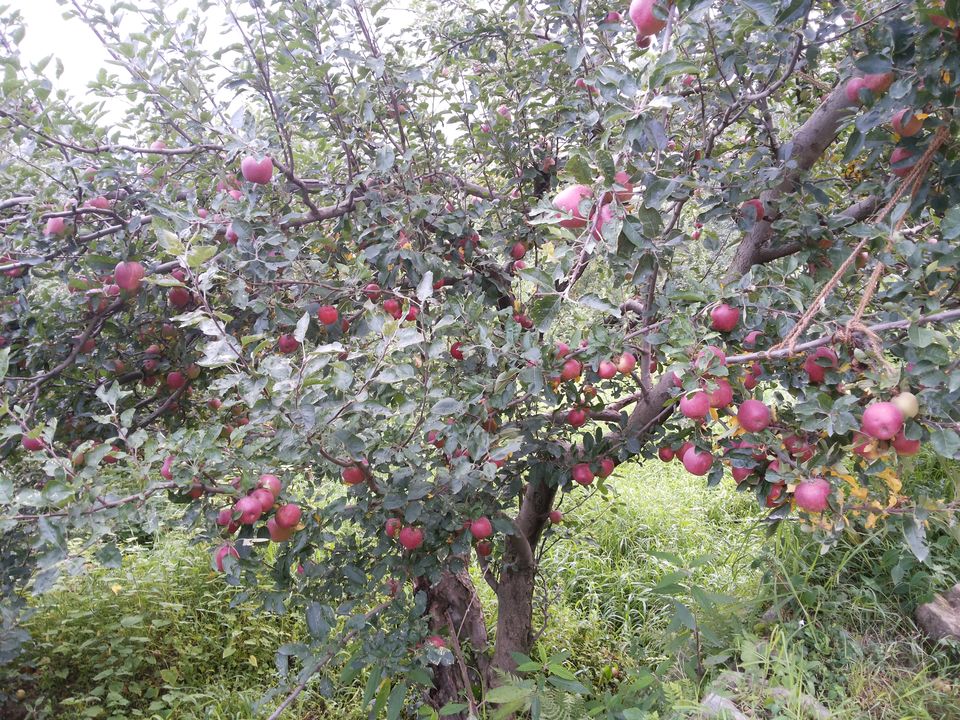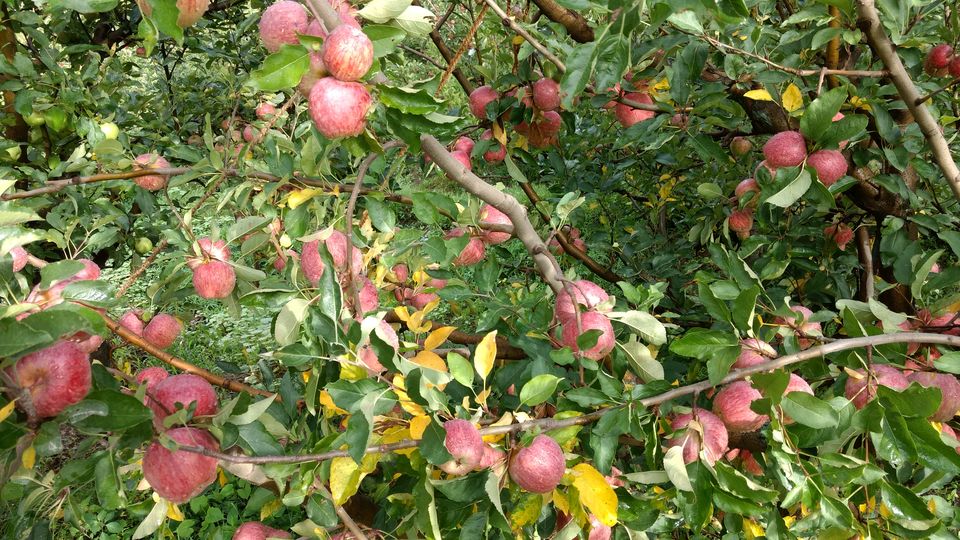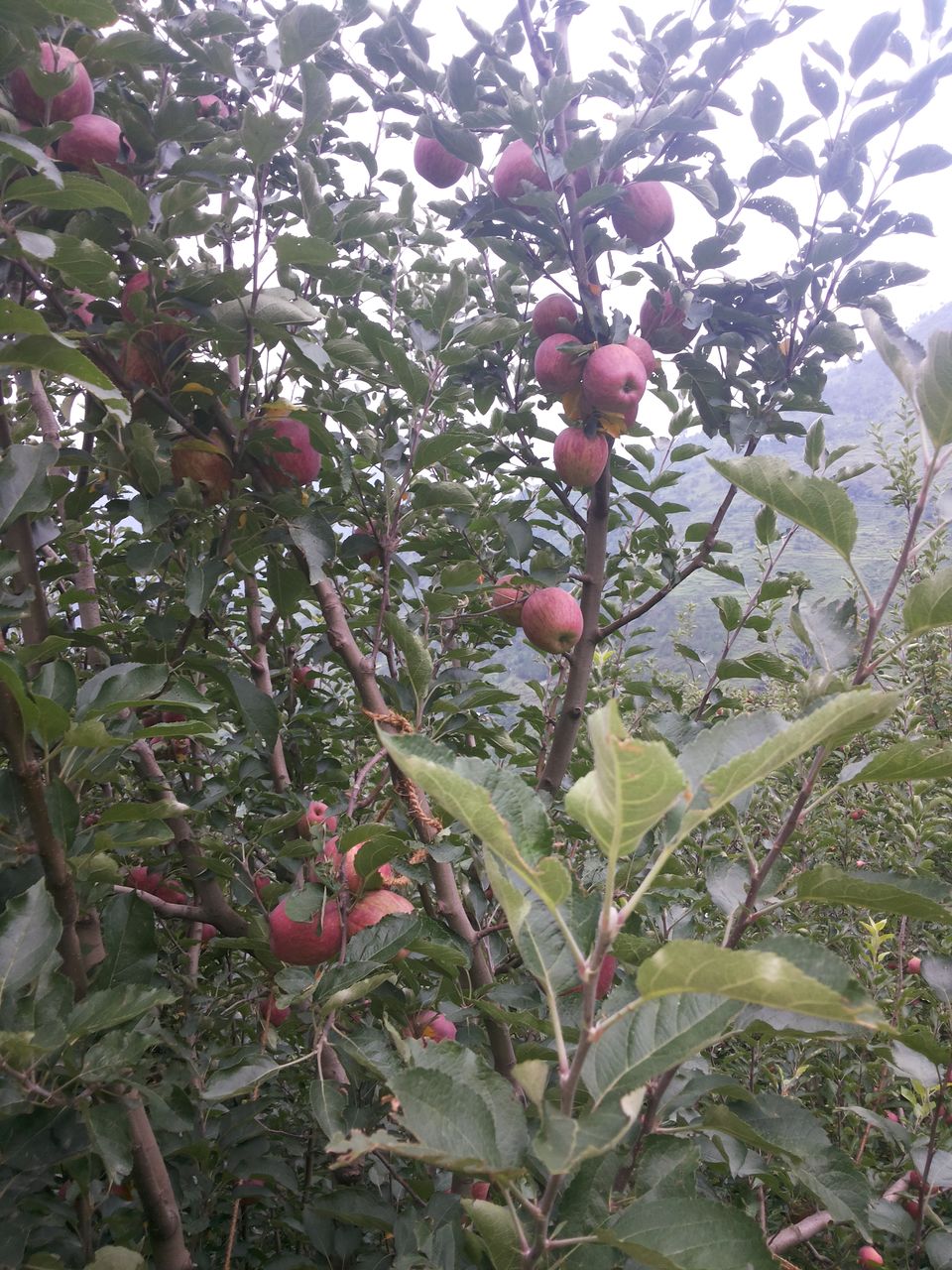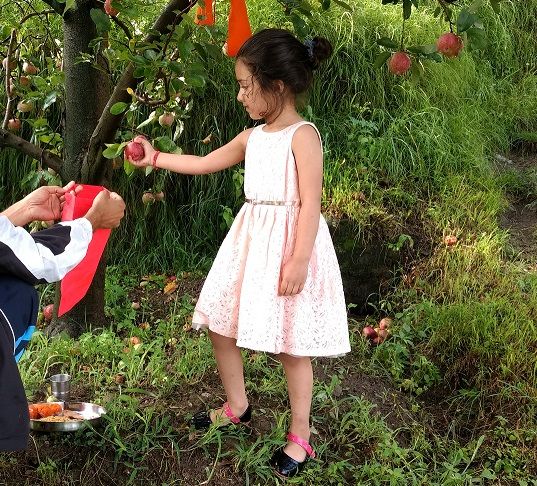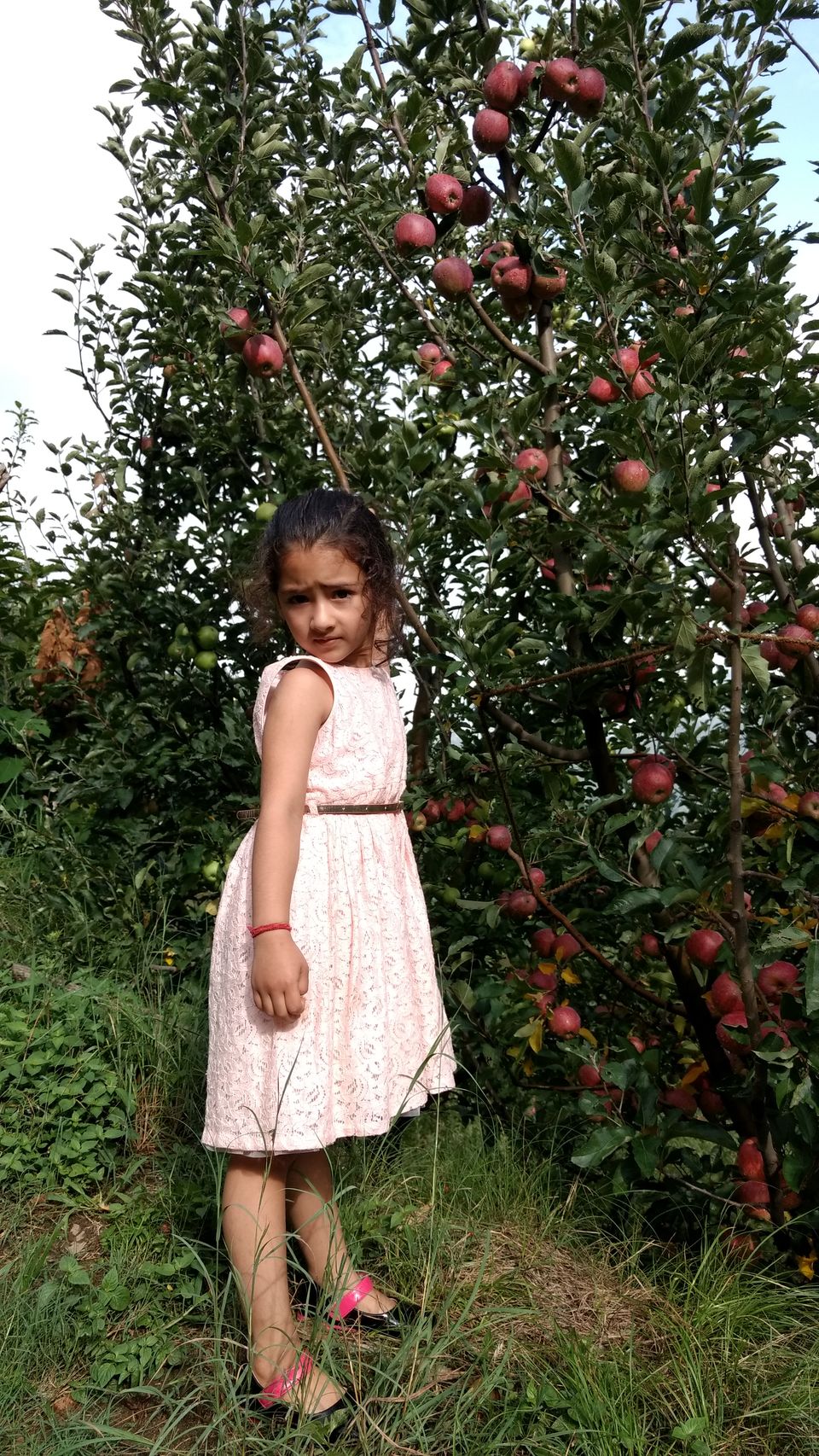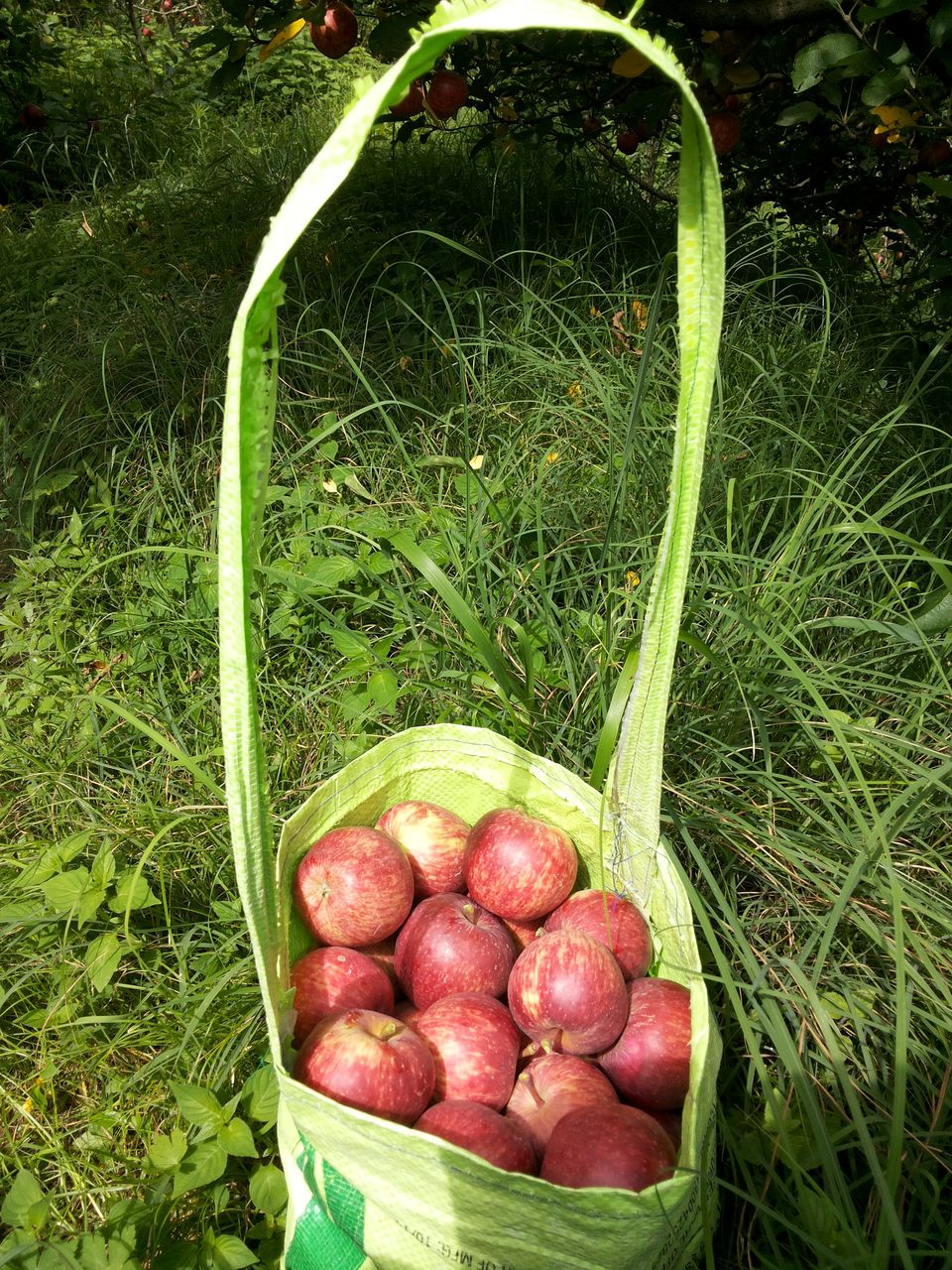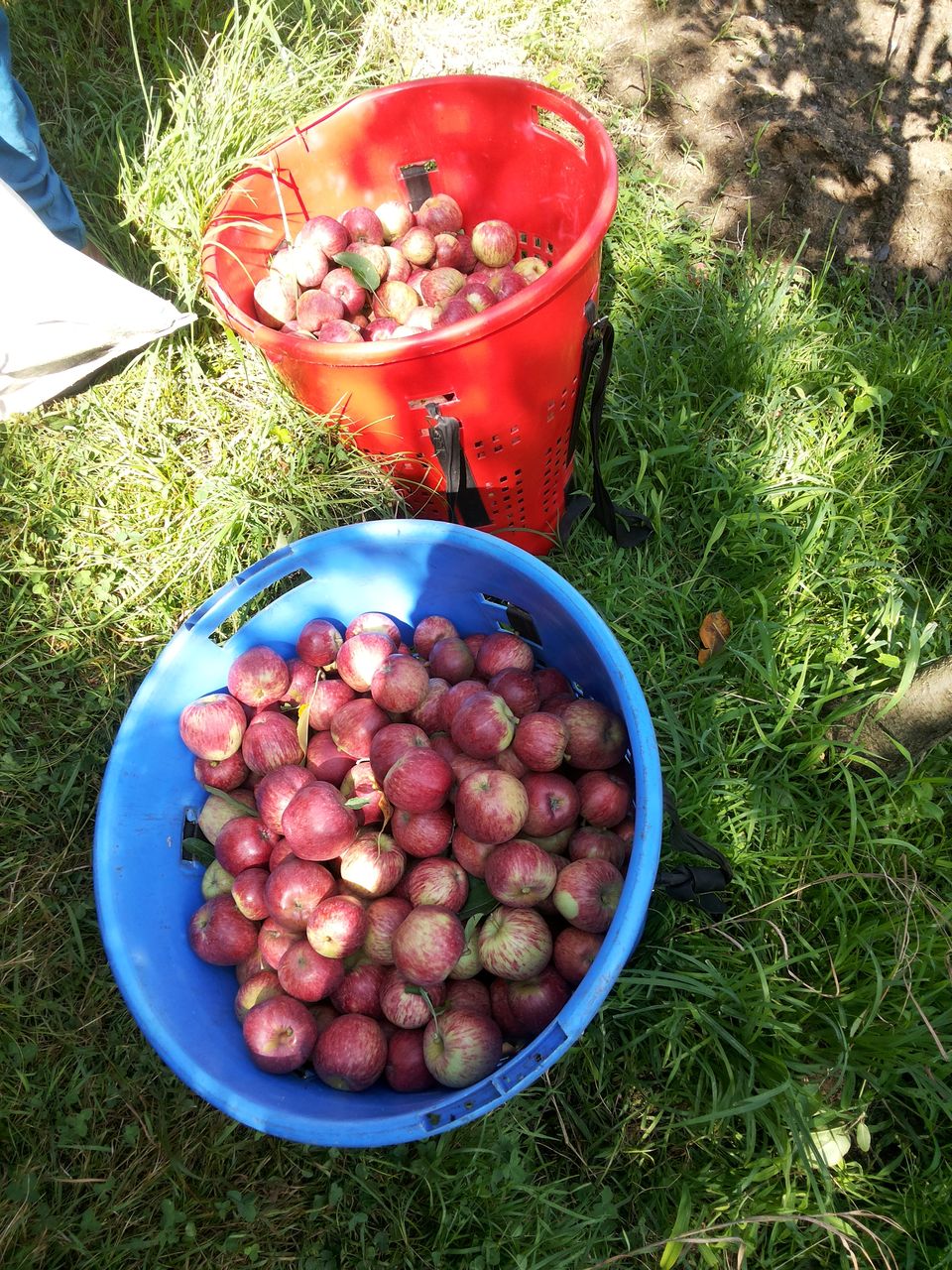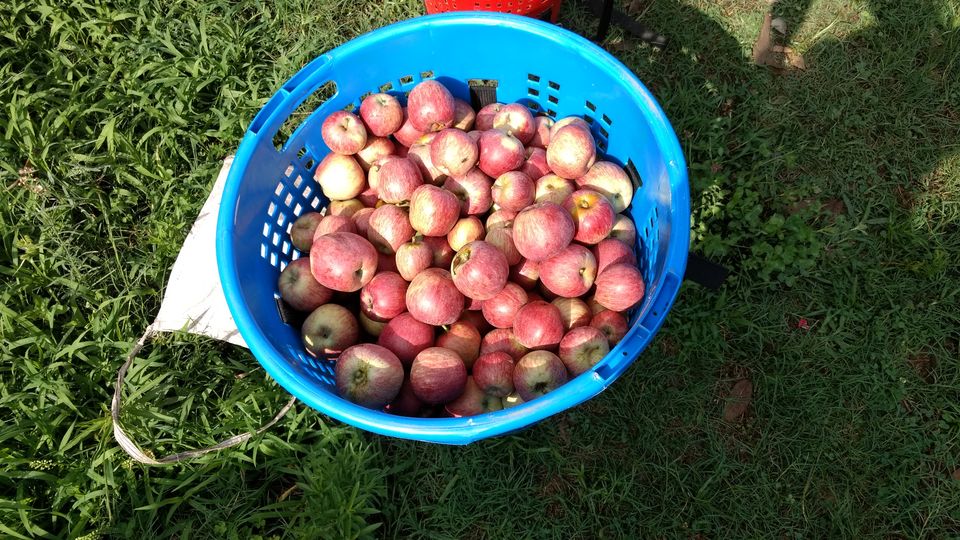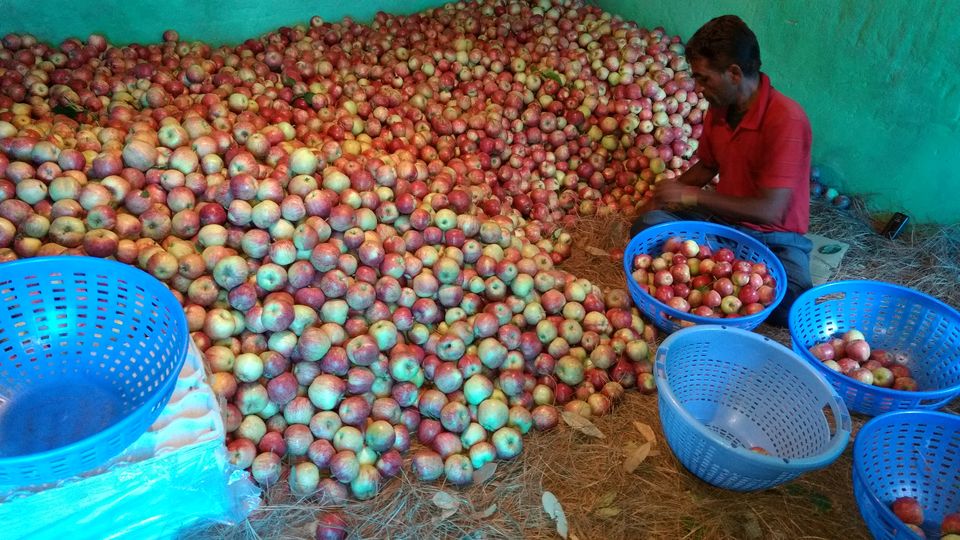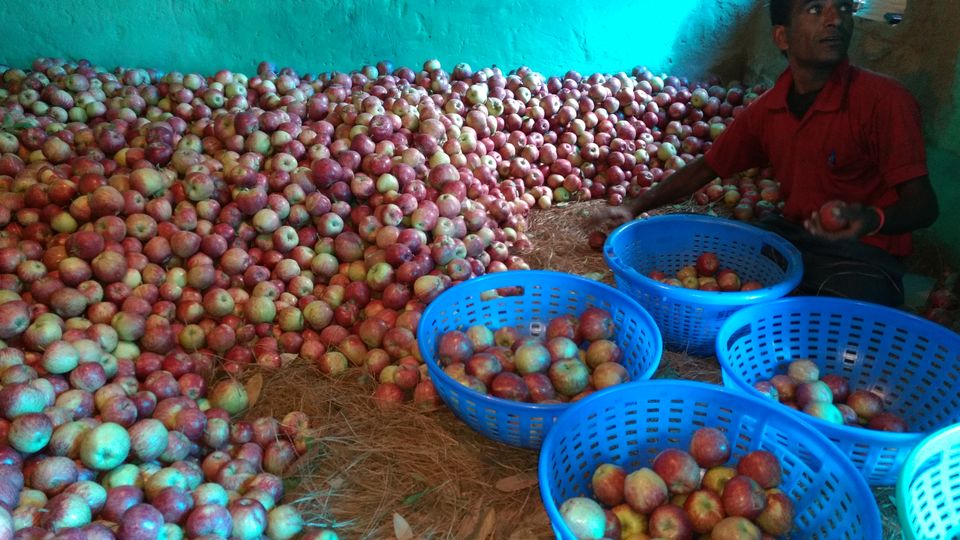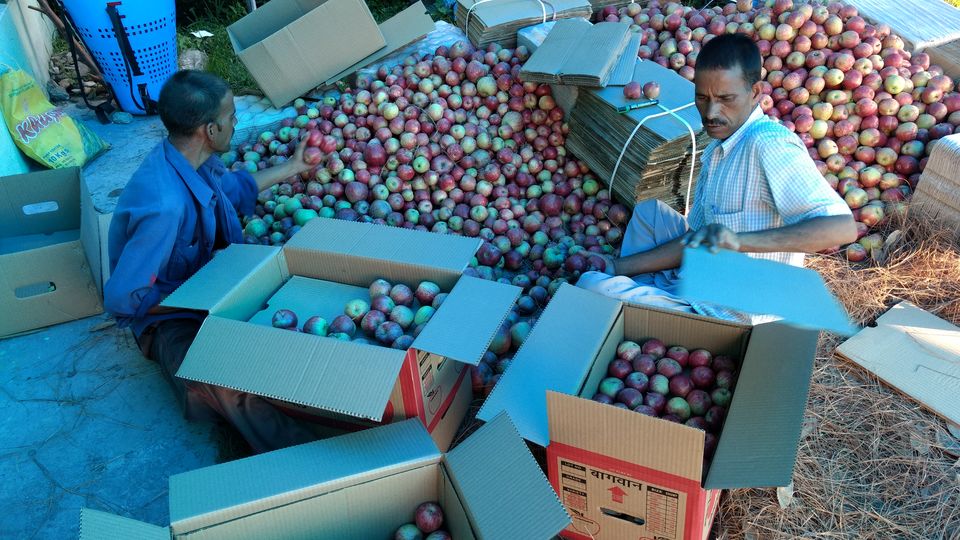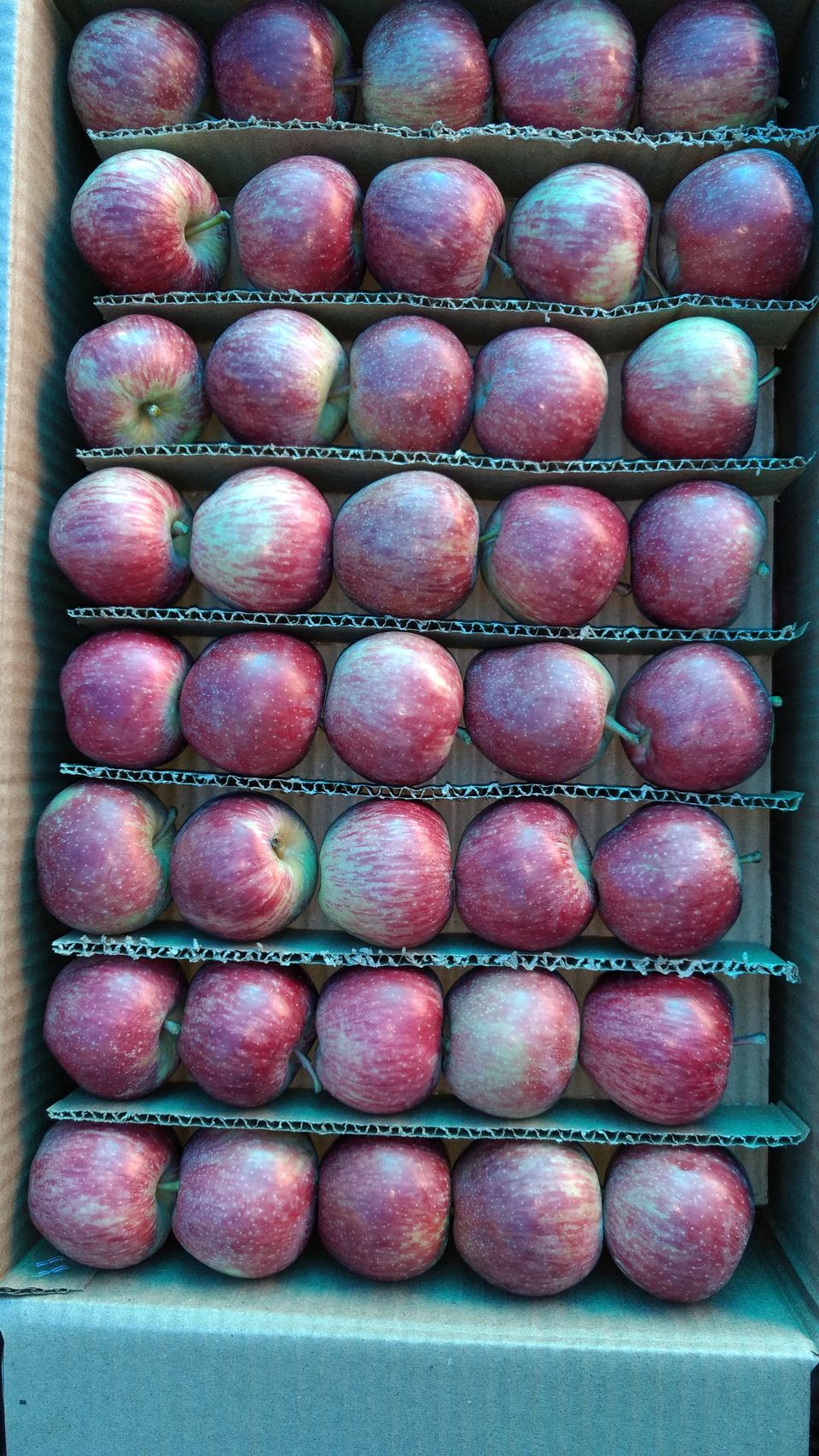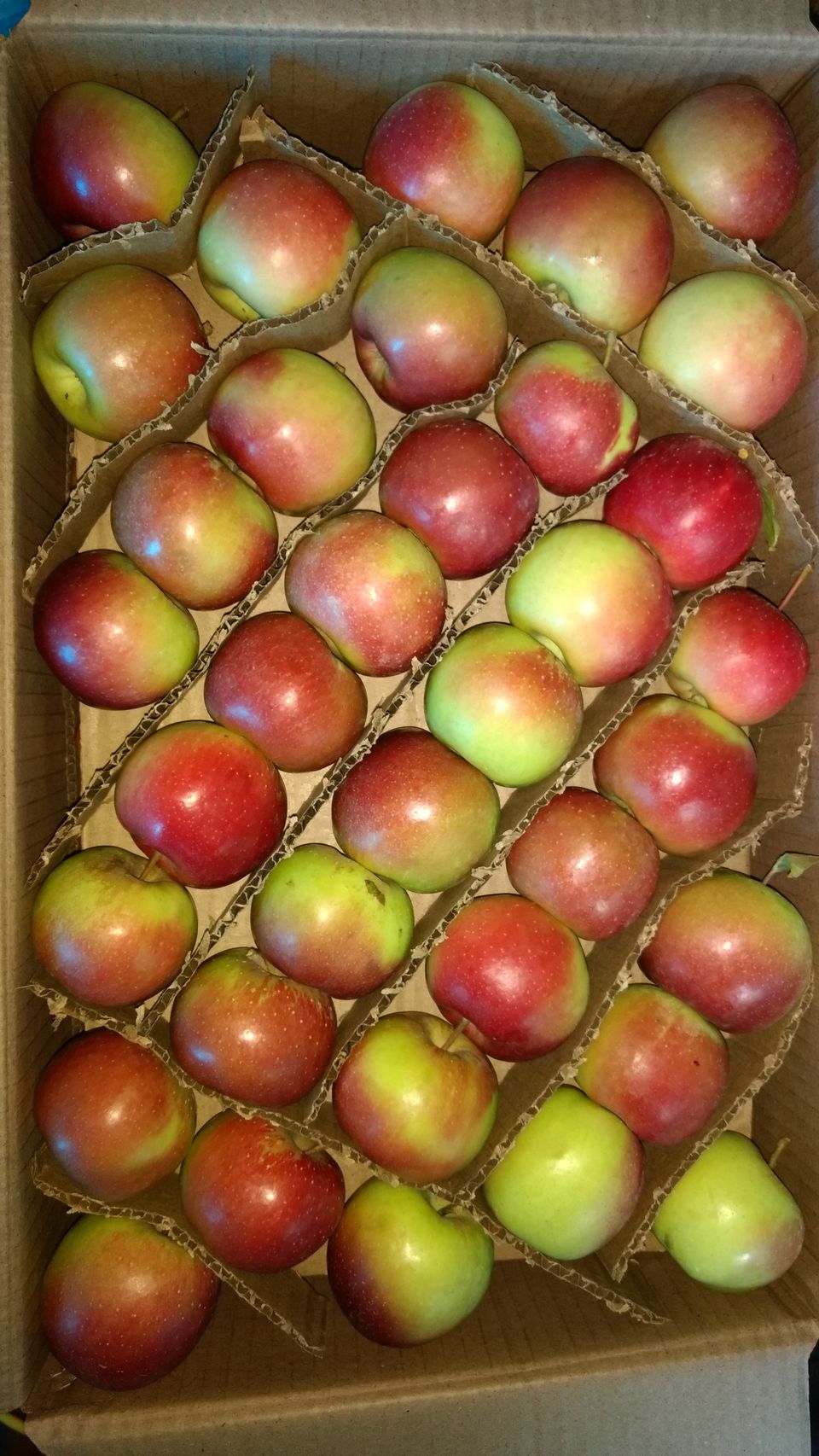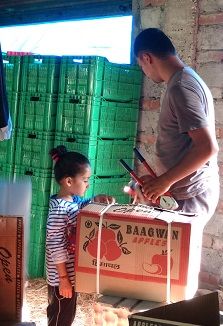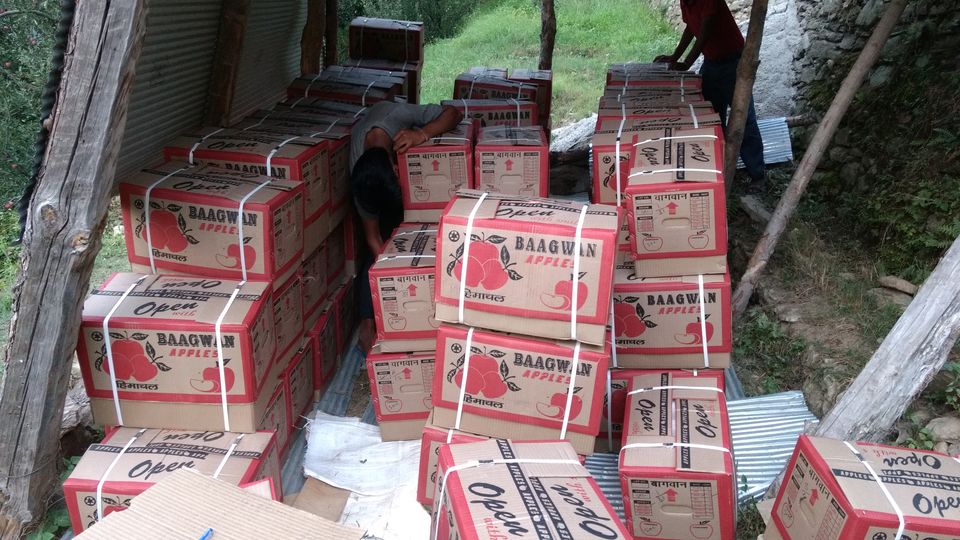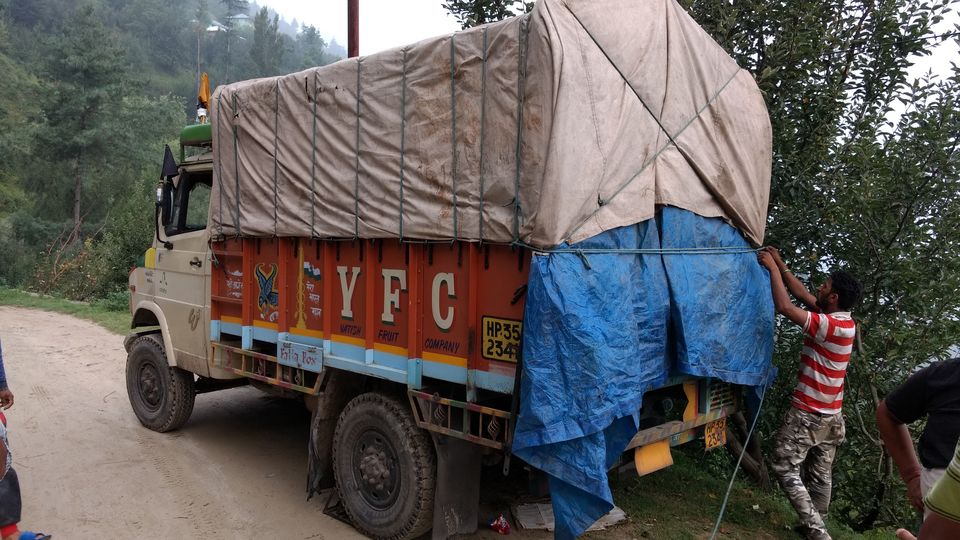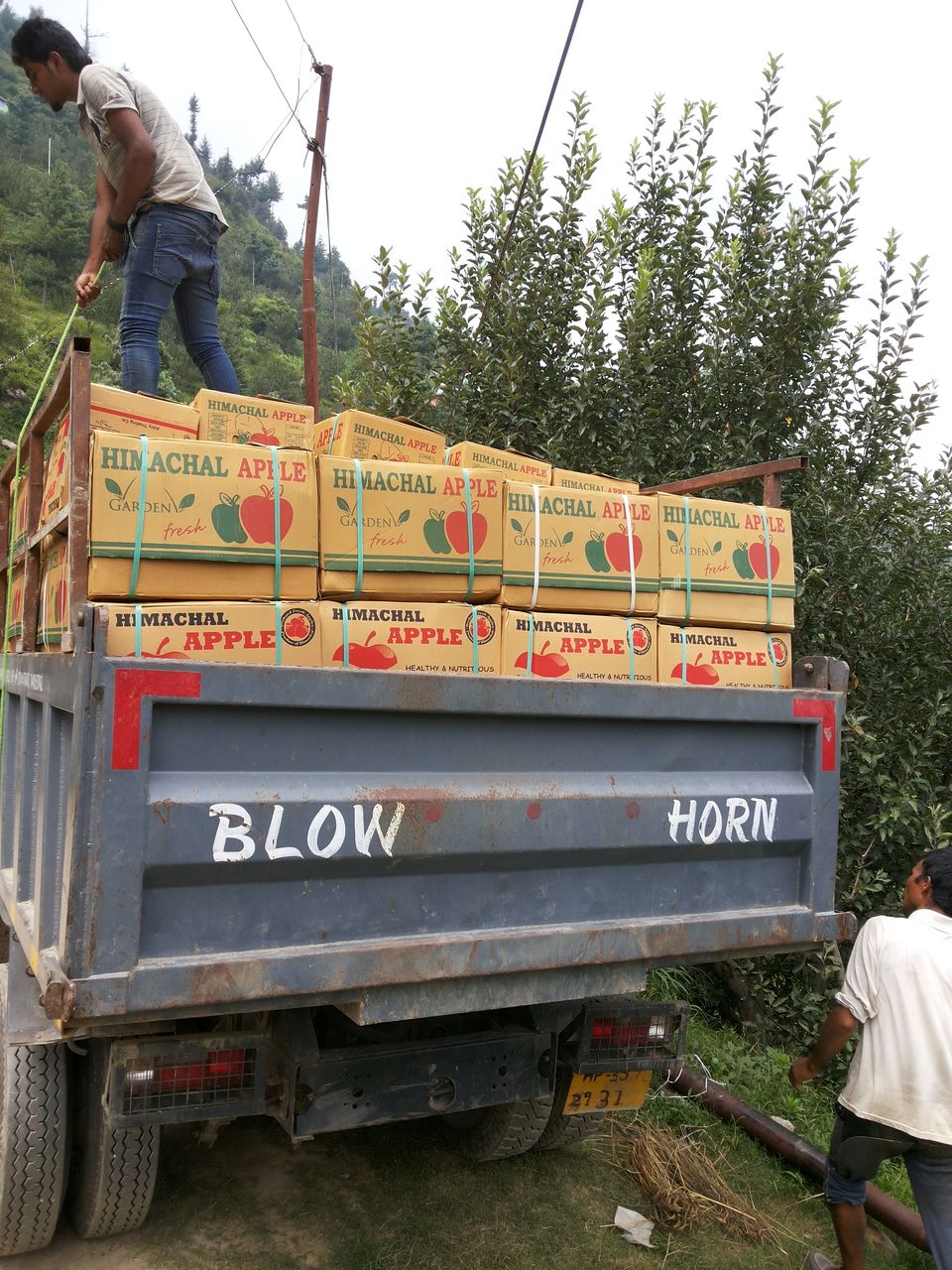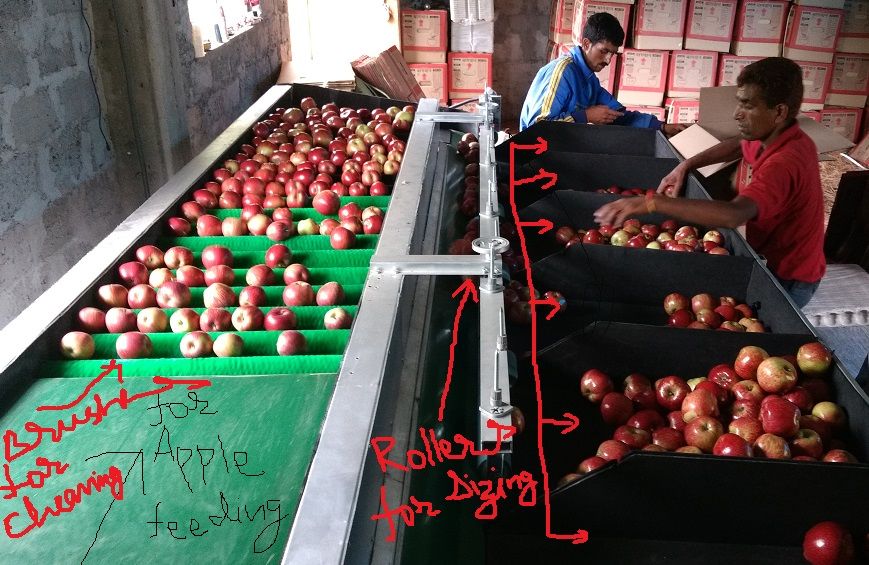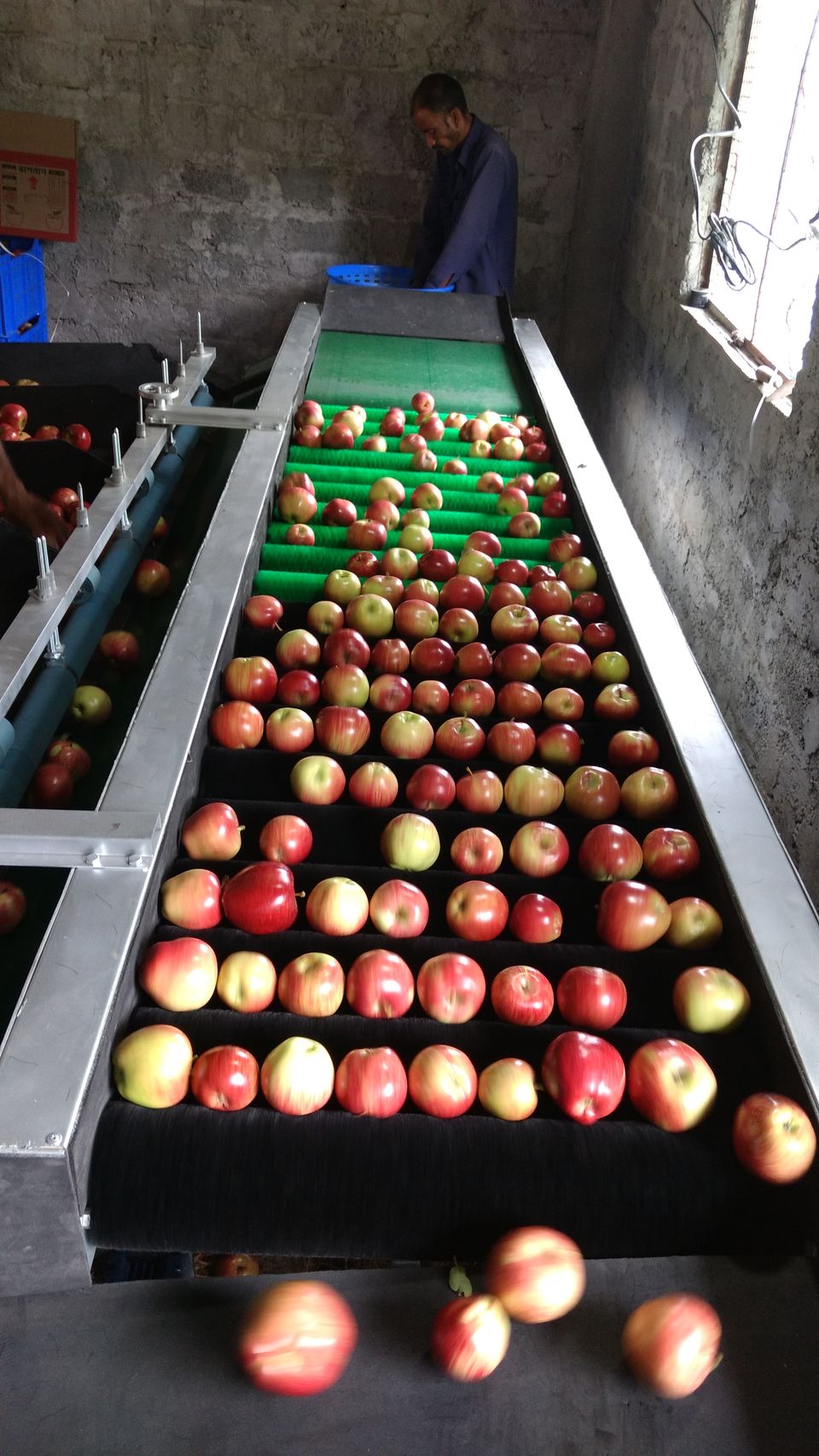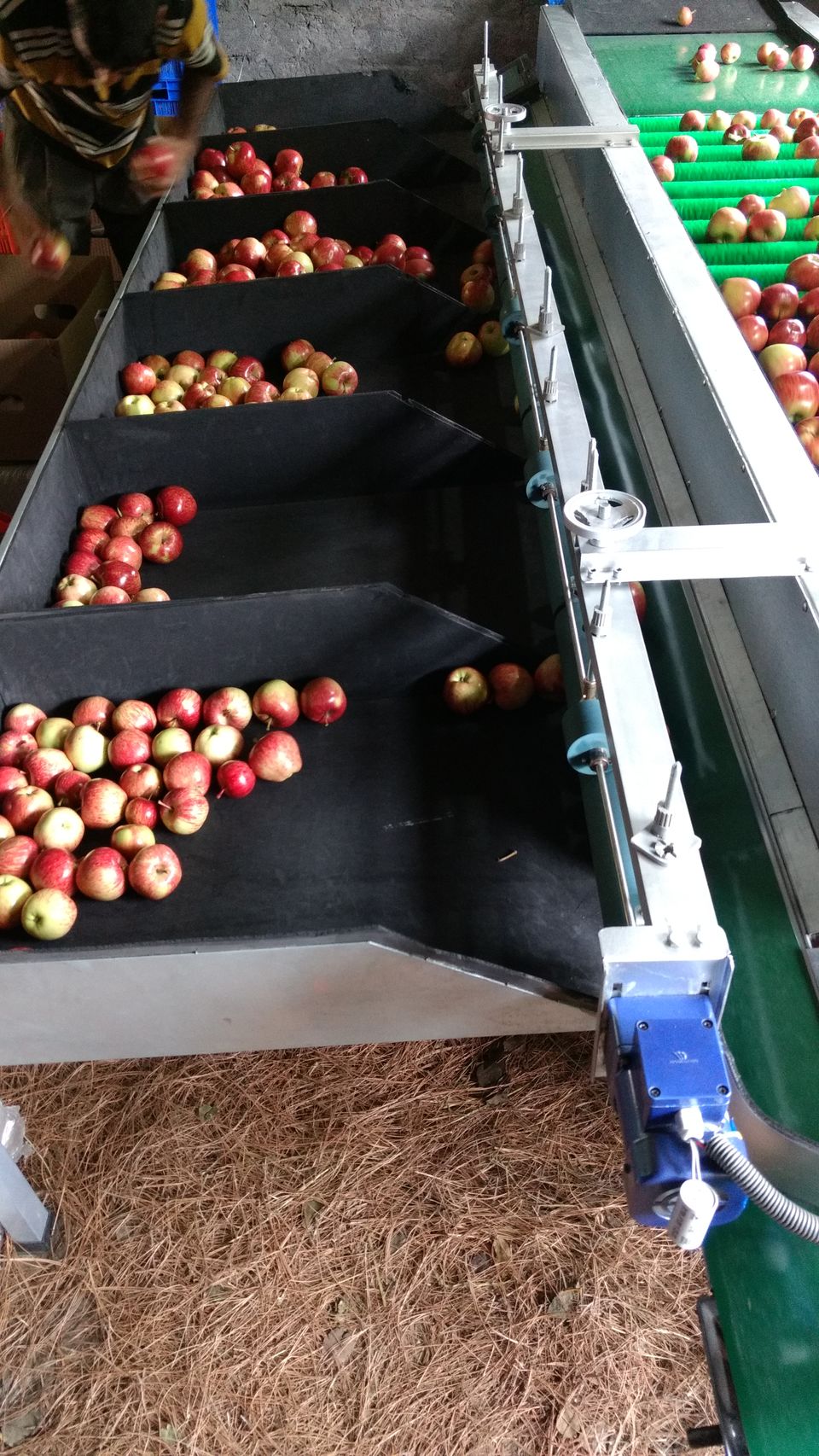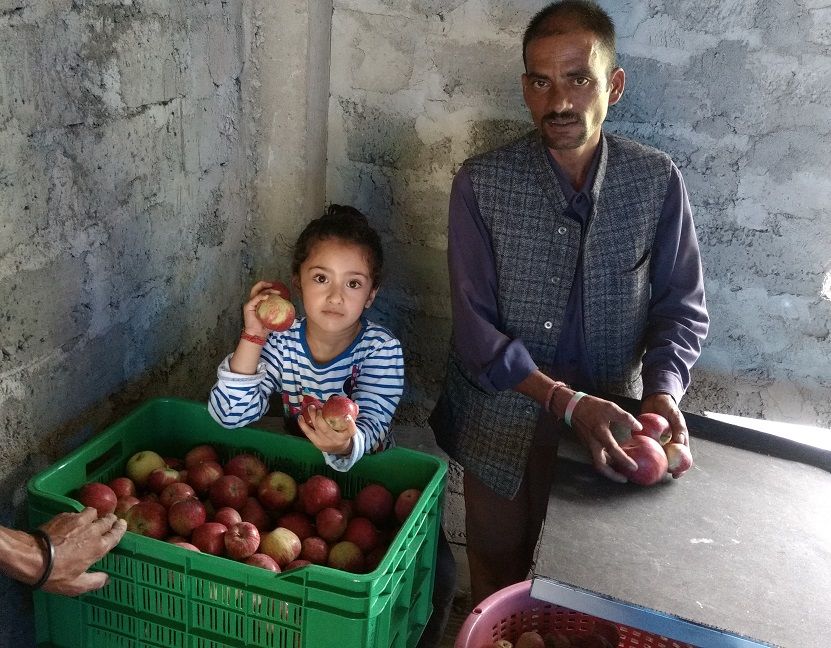 After automatic grading (sizing) packing is done more efficiently with optimal utilization of resources.
Off late, mechanized methods of grading is being preferred, not only to remove dust from the apple (green brush) but also improve shining with the help of Black brushes. Thereafter, belt takes the apple further & based upon the size of apples rollers allow (6 nos.), specific sizes of apple to pass through it. Thereby segregating different sizes of apples in 6 trays installed for the purpose. The largest apple goes to the last chamber through the rollers.
Mechanized grading not only makes them better presentable by improving its shine but also improves output due to better efficiency. Production increases by more than 3 fold with such machines, a major boost for on time delivery of fresh apples to the market.
From the apple markets called as "mandi" open auction takes place, from wheren apple boxes are sold to local retailer; from where you people buy these apples & ultimately reaches your dining table for you to relish it. This completes the journey of the apple from orchard onward.
In case you get an opportunity to witness this whole process, do plan to visit the orchards in Kullu, Shimla,Kinnaur & kashmir. You will certainly enjoy it & appreciate efforts put in by growers to make this fruit available to all of us.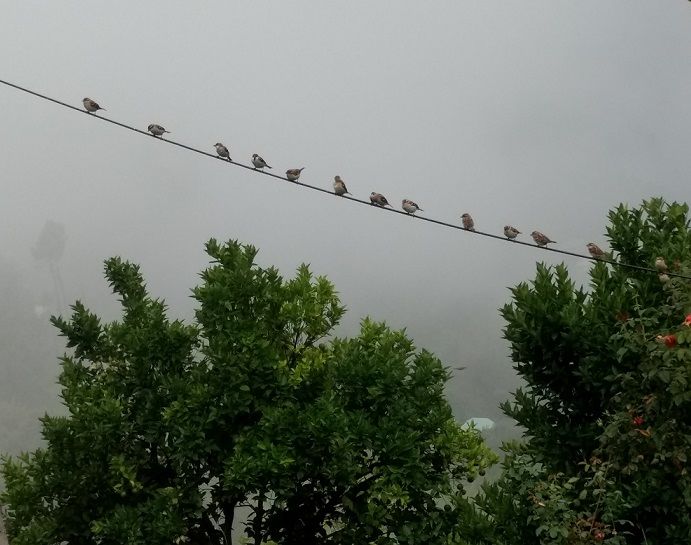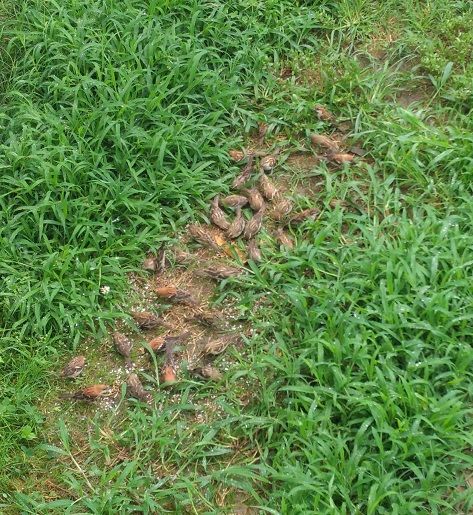 Hope I am able to pass on the personal experience to you along with some refreshing pictures. Start relishing the fresh apple now (already available in your neighborhood fruit shop) as per the famous advice "An apple a day keeps a doctor away".