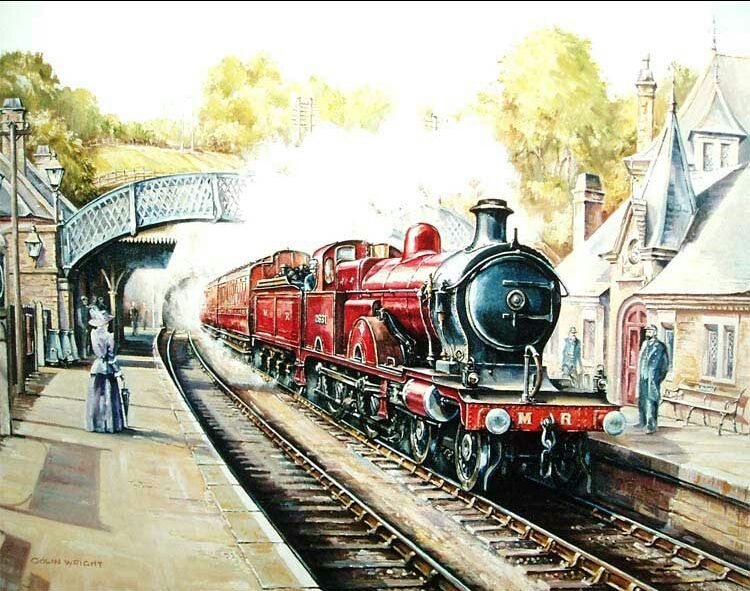 "There are an infinite number of universes existing side by side and through which our consciousness constantly pass. In these universes, all possibilities exist. You are alive in some, long dead in others, and never existed in still others. Many of our "ghosts" could indeed be visions of people going about their business in a parallel universe or another time - or both." - Paul F. Eno
It is a tale when there were no mobile phones available during late twentieth century in India. I took my school exams and was extremely excited regarding my admission to a college in Kolkata. I was a literature student then and fond of reading. I passed my childhood listening to ghostly encounters from my grandparents about how they witnessed some ghostly creatures celebrating marriages or asking for food from them. I was very ambitious those days, like every young lad, I decided to go alone. I was a bright kid since my childhood and so it was not so difficult for me to take admission in Presidency College there.
So, My father reluctantly consented to let me go as it was too difficult for him to withstand when my mother has agreed for my higher education in city. I caught the train in the evening from Patna, Bihar. It all went as good as I expected, the night and the following day. I was lucky enough to get a white women traveler in the opposite of my seat and a gracious girl from South India studying in the same college, on the upper berth . In the beginning I was quite in dilemma on whom to focus more but finally The Mystery of Voice in upper chain of my bag won the battle.
It was a story of college boy Pranab Chaterjee, who had shifted to Kolkata from his small village in Durgapur for his engineering studies. He got a rented house near to his college somewhere in the woods next to the railway tracks. He stayed there alone because rest of the rooms were given to the wood factories. It is only because of the help of his uncle in village who has the occupation of furniture, that he could get a room here at a very low price. He bought an old wooden chair from uncle Vinod, above whose workshop his room existed. Vinod suggested him to be apprehensive after the dusk has started to spread is reign but on asking more about it he dragged his feet and only warned him to not to go out before dawn.
Then story moved forward to his college crush, Aayat. She was a bold girl of high ambitions with a heavenly grace on her face. Sometimes their eyes met in class and every time she greeted him with a smile but Pranav was very nervous and couldn't arrange all of his courage to talk to her. One day he got to know about Aayat's birthday from his friend, Nitish. He decided to present her a gift on her birthday, he further dreamed to spend his evenings at cinema hall, late night walks and endless conversations with her.
Next day he went to old Power House Chowk to get some books to gift Aayat. He did not want to create a conventional image of 'fallen boy' in her eyes so he changed his mind from romantic novel to haunted stories. On suggestions of the shop-owner he bought some two-three novels out of which he found one very alluring and as told by shop owner that it was the second and concluding part of real adventures of a college students. He packed those books in a glaring cover and headed towards college next day but what he saw, ruined all of his fantasies. Nitish was holding a heart-shaped balloon in his hand and was sitting on knees, before Pranav could move his foot further, he saw Aayat taking that balloon from Nitish, kissing it and blowing in the air. He felt pity on himself and went back. He always thought that Nitish is sharing everything about her because he know that Pranav loved her but in actual Nitish was also passionate for her. He could hardly sleep that night and so he picked up the gift wrap and turned it upside down then opened it.
He didn't had any interest in reading but to get rid of her thoughts he opened the gift pack and started to read. He read that how a boy of around same age lived in kind of similar house reading a book where he found a note in the middle of book with red ink "Please help me! PLEASE!!!'', and the page of note had torn library stamps of PED... and then it was ruptured. FUCCCK! It blew his spine because it could be meant Presidency Engineering Department. If his guess was right, the guy whose story he was reading was from his own college. Next day he went to library and got some books issued on his name just to check the stamps. He was shocked to see the same stamp. His curiosity grew in and he moved as fast as he could to read what happened next. On reaching home he met his uncle already waiting for him, who was there on his regular business errands. He talked about the tranquility and content of village and the well wishing of his family. They sat in the front of room on the wooden chair and stool borrowed from workshop workers. It was almost seven when his uncle left and the next hours went in preparing for supper, rest and thoughts about Aayat. Around eleven in the night he suddenly struck with the thought of novel and he opened it to proceed. His heart started beating faster when he read about the description of haunted room with almost same number of almirals, direction of gate and location by the end of page number 12, he was sure that it was his room about which the guy in the story is talking about but he continued to read about how that guy heard noise out of the wall to make 'the voice' free from there. To his utter surprise on turning the page he got another note with red ink on which it was written "HELP ME OR BE MY COMPANION!!!".
His throat went dry, he felt thirsty, he thought that it could be publishing house's move to make the novel more appealing but how can the description of his room be alike? He stood out of the bed to drink water from the pot, kept in the space of window adjacent to the gate. While pouring water into mouth from glass he heard noise as if someone was sitting on the chair, left outside the room by mistake. He thought to bring it inside but suddenly 'KNOCK-KNOCK' someone tapped his door. It was so creepy that he drenched into sweat and his feet stopped.
He gathered all of his nerves and shouted with his choked throat "Who is there ??" but he did not get any reply and the noise begin to grow louder and louder which was not possible with a human hand. Next morning he was unable to recall how he fainted but to know about the mystery of room he asked his neighboring workers but could not get any clue. He began to read the novel and found how that guy had an adventurist spirit because of which he decided to solve The Mystery of Voice and shook hands with death in the same room, about which no one knew. Nobody has ever got his dead body and they assumed that the guy left this room in any emergency without any notice and his belongings like cloths and some furniture were put up on sale. He got to know that it was his chair which he bought from uncle Vinod.
Train reached midway while reading it till here, the western beauty had departed and her seat was replaced by an old man. The South Indian beauty was still there to please me with her charm which I was getting with the help of my little glances.
I spent rest of my time in usual chores of music, talking sessions with the graybeard and an exchange of a few words with Sudakshina, the beautiful girl, while calling the tea seller and we shared our moments of tea. She showed me a map of her town about which she told me with excitement but there was not any name on it. I asked about her destined station and she replied in a cryptic way that her destination depends on the journey of her fellow travelers. Assuming jest as a part of her personality I did not heed too much about it and took out my phone to watch Death of a Salesman. It was almost 10:30 in the night when I put up my eye caps and slept, all I could remember was that the train going through a tunnel.
"Some places speak distinctly. Certain dark gardens cry aloud for a murder; certain old houses demand to be haunted; certain coasts are set apart for shipwreck." - Robert Louis Stevenson
I heard a lot of noises in my sleep like forests, wind, wild creatures etc. I woke up and started reading the novel and on turning the page no 18 I found a note written on a pale paper as mentioned in the novel "HELP ME TO GET OUT OF HERE!!! DON'T IGNORE ME PLEASE!!!" I was frightened I closed it but suddenly I saw the last page of book cover on which a warning was written "DO NOT DARE TO INTERVENE IN OUR WORLD" with the same red ink. I stopped reading the novel and saw the rain out of the window glass. The train stopped some where in the middle and I saw dim lights coming inside from the window, I thought it to be station and went out of the train to have some tea or coffee. I thought to take Sudakshina along with me but she was not there on her seat and so I stepped out to order tea from the muddy stall on which some two-three more people were standing. It was dark all around and the station was built like that of castle, tall, dark infrastructure with barbican and barzitans.
Suddenly I noticed the spookiness in the atmosphere and saw that the name on station was not written in Hindi or English but in some other sign language with musical and mathematical symbols. I turned towards the stall to ask about it but what I saw there scared me to death. The drink which I ordered was not tea or coffee but kind of porridge made in animal blood with the pulp of their skin. Alarmingly I saw people around me, they all were wearing long mantles and when I tried to look into their eyes in the dark I found that they were quite odd with one eye turned inward and other looking up. Their legs were kind of spherical and opposite to what we heard of ghosts in traditional Indian stories. I began to run from there but couldn't find the gate of my coach and even of any other coach. The platform was almost ended and I reached at a public square where there was an uneven statue of girl from whose nose blood was gushing out. I was flabbergasted to see a group of those people coming in a victory celebration like as having one person on the wooden bed carried by four persons on their shoulders like in funeral ceremonies. But the dreadful thing was that the bed was burning and the person inside it was crying like an animal while butchered. Unexpectedly I saw the same note paper on the road on which written in blood-red "RUN AWAY". I closed my eyes, gathered all the spiritual strength bestowed since my childhood and began to chant Hanuman Chalisa. I ran back to the train and fortunately I found my coach with the opened gate.
I was screaming religious spells as loud as I could and for the shock there was nobody in the entire bogey. Train began to move and it started raining cats and dogs outside with thunder, storm and all the devastation that one can imagine. In the light of thunder I saw some white cloths on the berth of Sudakshina but no mortal being was there. There was loud disturbing clamor from the washroom of train as if some people were raping any girl but there was nobody to be seen. I was frightened to the depth of my soul still I tried to look out if train has passed out that place as it was running at the best of its velocity. As I moved my head towards window to look out, I saw train floating over a river in that stormy night with random boats around it and dead bodies afloat on the water. Before I could have got over it I saw a dead face with no skin, blood raged eyes, coming to me keeping his hand ahead to grip my face or throat and the very second moment I couldn't recall anything; I fainted.
I woke up next morning around 11:00 AM and inquired about the night and the old uncle said that I must have had a scary dream but it was not a dream I was sure of it. I opened my novel and there was not any note which I got last night, also there was not written anything on the cover page. To my utter surprise seat of Sudakshina was vacant. I went to T.T.E. to know about her and but I was startled as there was not any passenger since day one on that berth. I went to washroom and saw blood stains on the walls which were not there the very previous day. I asked the T.T.E. and fellow passengers about it and they said it could be of any woman passing through those days of month. I was firm that it was not any dream because I had the map given by her with me but I did not show it to anybody. I was horrified so I deboard the train at the very next station and took another train to come back to Patna the same day.
That night is still clear in my eyes and mind, the smile of Sudakshina, those screams, that world and nobody knows nothing about it. Later I also calculated that it was the 18th station from where we had begun. I tried to match the map with many towns of Kerala but I failed every time. That map is still kept safe in the wardrobe with other important papers, maps and coins I found during my other ventures.
That journey still haunts me amidst my dreams in voiceless nights.
This blog was originally published on 'THE RIVER SIDE VILLAGE'