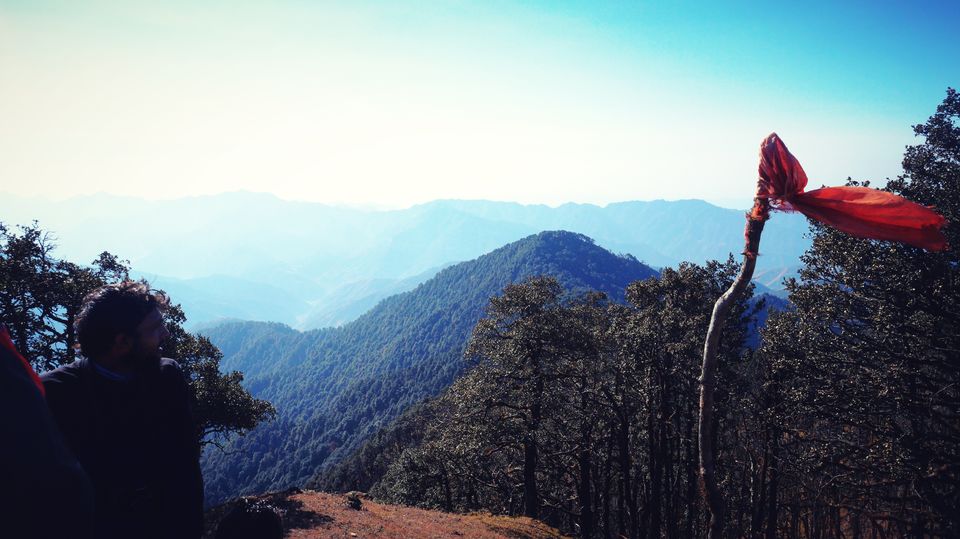 Trek to Nag Tibba - The serpent's peak
"Travelling is all about laughing out loud, cracking jokes, guitaring, camping, trekking, sunset points, panoramic shots. Travel is all about escaping Fake Civilizations. Travel is all about feeling like royalty without served with one. Travel is all about the morning sunshine & loads of chai. Travel is all about Outplaying, Outwitting, Outlasting every thing that holds you back. Travel is all about not being animals of habit Travel is all about - BEING RIGHT HERE. In the MOMENT! This trip was all of this and more..."
When I thought about trekking…!!!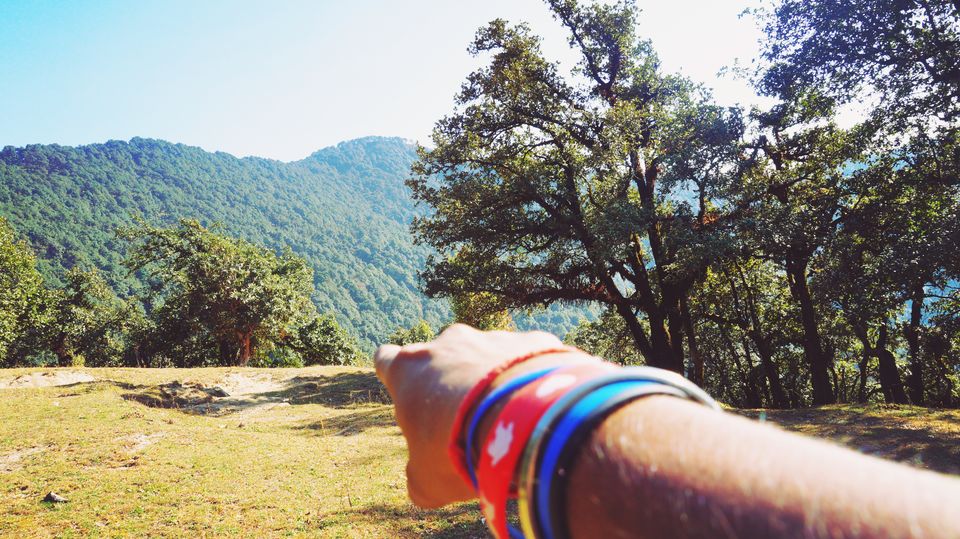 When you realize you're just fine on your own is the moment you set yourself free. Gosh life isn't fair sometimes is it? But when you figure out you don't need someone else to save you, you start seeing what really matters. All the nights when you feel completely alone in this world are just giving you the ability to appreciate the nights that you'll spend with the love of your life someday. Just like the happy days and the memories you look back and smile on will get you through your future heartbreaks, fights, Losing friends and relatives. Life hurts, friends hurts & people we care for they hurts, love with someone too fast hurts, getting diagnosed with something scary hurts, getting your heart broken hurts. Everything hurts sometimes. Maybe even all the time. But if it hurts then that means it matters. And someday we'll all be stronger and happier than we ever imagined. I thought of to be gonna disappear off socially for a little while (no really, for real this time ) it's time to find myself and work on some things and make this memory the best it can be for me. We're gonna change the world, one heart at a time. I think I'm gonna start with mine
"Zindagi ka sabse acha inaam woh hota hai ki aap apna sabse pasandida kaam puri shiddat se kare..."
Short Introduction about Trip
Nag tibba is a short trek which can be done in 3 days if you are traveling from Delhi. We started this journey from Indore to Bhopal - Delhi ISBT to Dehradun. After reaching Dehradun early morning next day around 5 , we took a taxi from railway station to Pantwari from where the trek starts. Pantwari(4500 feet) is a village approx 80 Km from dehradun. After stopping at Kempty falls for breakfast we reached Pantwari around 12 noon. Our team coordinate us from here. The trail is well marked.
The initial trail is through village farms and it is a gradual accent. There is a water source after 30 mins of climb and one should fill their bottles here as the next water source is about 2 hours from here. Soon after the second water source the forest starts and the landscape changes. After climbing for about 2 hour we camped at a camp side near by Nag Mandir field as it was getting dark and water source was nearby (7500 feet). We pitched our tents and soon it was dark and with it the temperature dropped drastically. The our best cheff ever their Krishna bhai cooked rice for us with Subash Bhai, Arjun Bhai and Mamaji and being tired we went for sleep after doing some fun at bonfire.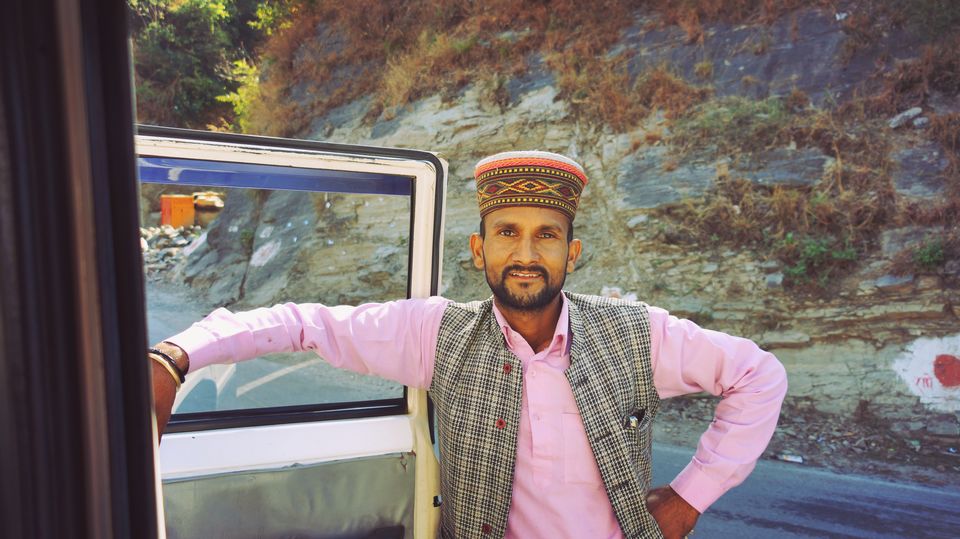 Suraj Bhai Our Driving Team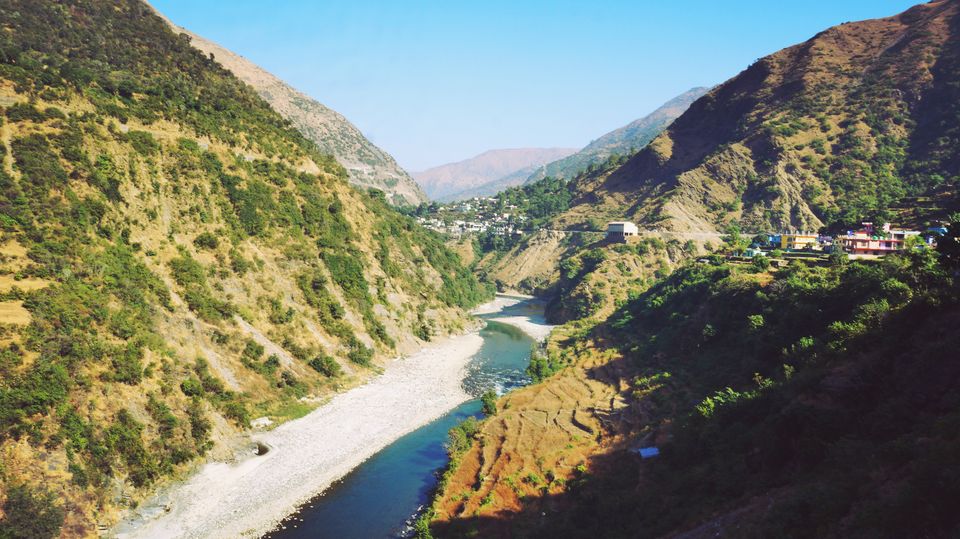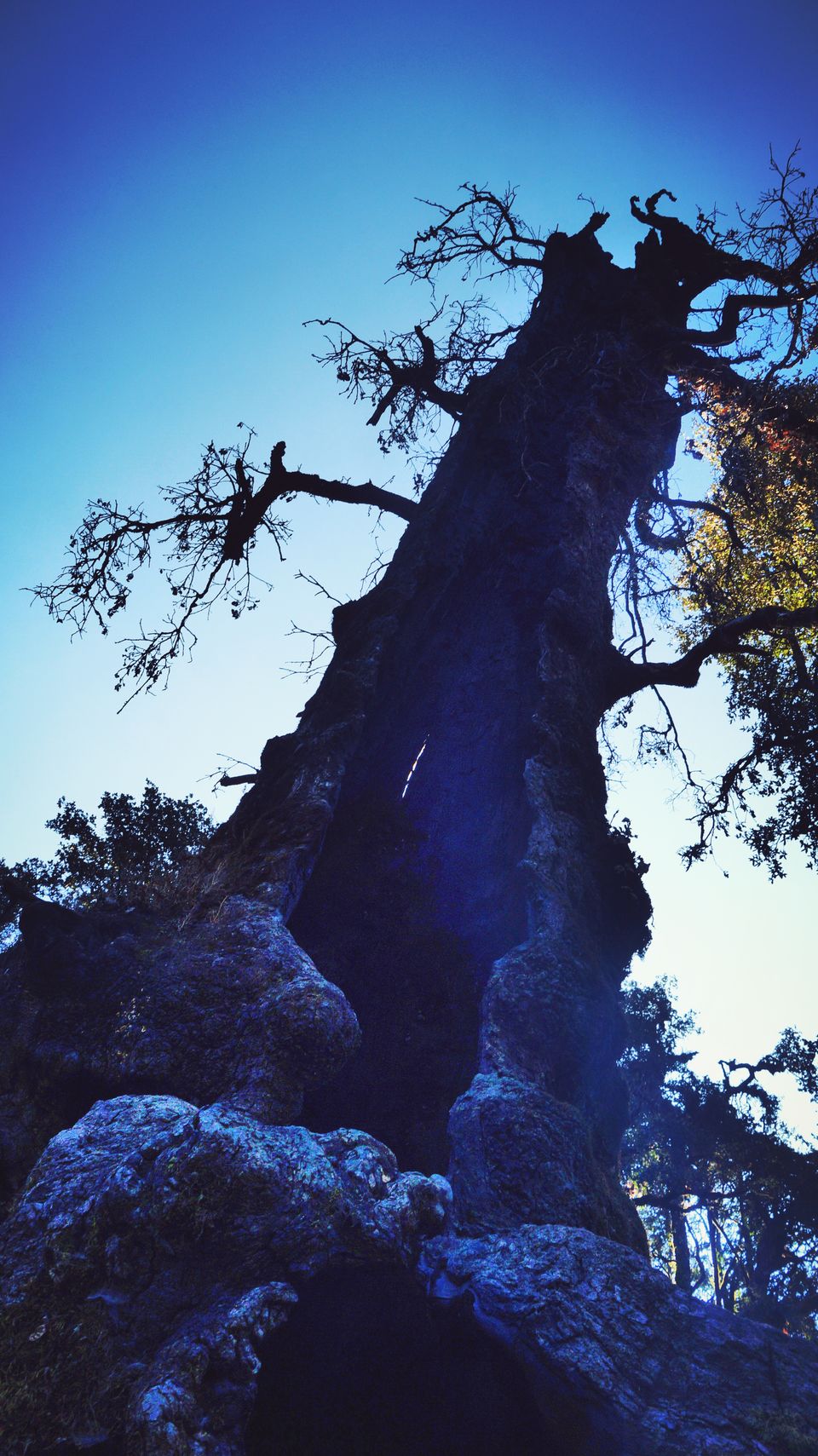 Next morning we started the summit climb at around 7 and just walking for about an hour we got the first glimpse of the Himalayas. Another hour and we were at the summit(9970 feet) which offered magnificent view of the himalayas most noticing being Bandarpuch, Gangotri group of peaks. We stayed their for about an hour and started the descend. On the way we stopped at the Nag temple and filled our bottles at water source in front of it after taking One day halt at camp side near Nag Mandir and Listening great Gazal poem by Our Jhilanee sir it was so beautiful the lyrics and short funny story of Arjun bhai with Subash bhai love story fun our team coordinator's their who made this trip more fun and entertaining for us. We just go to sleep late night and started after goodbye to all we started for our next day last down trek to Auntar Village which is full of old trees. That water tasted the best I ever had. Soon we reached our camping spot , packed our tents, meanwhile the Krishna Bhai our cheff cooked pulao for us. Post lunch we started for Auntar Village to Pantwari and reached in a couple of hours.
This trek is a must for anyone who wants to see amazing himalayas view from 10,000 feet and that too not very far off.
Keep climbing!!
Cheers!!
My Way Is The High Way…!!! :D
Have you heard of that sensational feeling of unadulterated happiness when a dream becomes a reality? Well, I experienced it on 12th November 2016 when I left for Nagtibba Trek from Indore to Dehradun and then Nagtibba Trek, Auntar village downhill trekking and close with River Rafting in Rishikesh with a scared mind and an eccentric heart.
I had been dreaming this dream of trekking from 7 to 8 year ls back, of walking on the up, down & zigzag trails on trekking and lying under a star studded sky since a while then. But I neither had the age nor the guts before to live this dream up before 8 - 9 years. All I could do from a four-walled room, is browse through pictures and blogs of different exotic folks around the world experiencing my trance.
I was like thinking in my mind
"Suit up! I am going on a 3 day trip to Uttarakhand"
In that moment of my excitement, I asked "Is a three day trip affordable"?
"Don't worry, we will manage. After all it's a life experience I had to manage from my savings and this time take a stand and go for it." There was no question about the un-bounded limit of our mental endurance, but never had I explored the limits of my physical strength.
"I don't believe people are looking for the meaning of life as much as they are looking for the experience of being alive."
Being Gerascophobic (fear of getting old), holding on to hope wasn't as easy as shooting fish in a barrel. Every passing day I would feel like is this the same life i supposed to dream n live for and would do nothing but disappointed about it and go back to the fade eyes to internet. My life, by then, had moved from completing graduation to getting my first real job to going through a broked-up Life and to trying to assemble bits and pieces of my life back again. Amidst all the novel adaptations I was trying to cope with, one sunny day in the month of October on my way back home from work, while I was sitting in my room surfing net looking at the online travel stuffs and the sun going down, I said to myself, "This Is It – I am going for a trip by the near by any weekend." And from that turning point in life, there was no looking back or listening of anyone i just started planning to go.
The next couple of days were spent in searching the internet finding befitting places, looking up the calendar to lock the D-days and finding the best possible reasons to offer my boss and my parents. (Trust me, the last bit was the toughest of all). Thanks to my the buddy Venkat from the Great Next to finding a trekking group arrangements for my trip he is so patience and answered all my questions as i am first time trekking i was curious & crazzy about it that time so. and his beautiful itinerary as per my requirements , I narrowed me to yes just do it thanks to him for this. For once then, I had cursed myself a little for living in Indore and not Bhopal or better train connection place or something because reaching means having to reach Bhopal first for better connectivity of trains and take a nineteen hours overnight train journey from Bhopal to Dehradhun. Thankfully, I had saved up a bit by booking general ticket as the whole Madurai to Dehradun yes the Chennai Express Train is empty as it short time decide i cant do the booking arrangements for train n all so but i m luckily got whole general empty. And that was when I came to the realization that, oh well it's finally happening!
For the next entire weeks when i was arranging tje things, I could no longer manage to concentrate at work. My mind would revolve around hills and sunsets and blithe coupled with danger. Eventually, I had to tell my parents about the trip which ended up being so good as cool parents of mine told go n just do it have a safe and happy journey. I had to conquest them all but no matter how dangerous the hurdles were, I was determined to go. The first trick is, you need to be transparent to them. Right from my plan to schedule; I had fed them with every bit of information just to make them believe that this little pampered kid of theirs is actually old enough to manage everything on his own. Secondly, you need to be patient with them; it's not a cakewalk to accept something like this at the first go especially living in India.
Fast forwarding my days, it was finally 12th November 2016, when I reached Dehradun at 4 am after a trapped-between- different station then because general boggy of were changed to chandigad so someone said me to take bus from where i reached to know this I straight take bus from their as bus stand was near from their and at last I reached Dehradun at 4am by bus. Happily, i had to report at 7am to the team i had 3-4 hours to get fresh I got one taxe driver Virji who helped me alot to take and loudge all so I had to spend half a day of 4hours with a humongous bag in the unknown city. Just when I stepped in the room i got a relief, I was completely frozen. Dehradun and 19 hours train trip in winters. I took a hot water get bath n ready till 7am and reached to the reporting address fir the rest team from where I got to meet first with our son cool innocent driver buddy Suraj bhai he is having a glad face which can make anyones anger away that pahadi topi he wear makes him let me know about more of pahadi peoples from their we picked all the other team members n go to our next destination Pantwari which is about 4hours around 100km approx zigzag ghat journeys with round n round on the mountains with one side deathly valley and second side mountain with beautiful views of mountains but thanks to Suraj bhai for safe n lovely journey including with our cook Krishna bhai he us awesome smile on face n caring n taste like mom. I miss you krishna bhai n ur delicious Macaroni at the top. It was almost afternoon by then when we reached our great trek leader the full of enthusiasm, energy, care about clients as well as his team n he knows very well how make people trek the he want he can make anyone trek by lots of tricks n questions like he did it with the kids in whole jouney, he is a friendly human being to have an informative conversation with. After a breakfast at mid point in the way we meet our team members and pass n hi fi n hello's we started all communication as their were all age peoples in the group so more then my age n the kids as well after talking to my mom convincing her that i reached safely n its my first starting day phones will not work from now, I thought of exploring the place but with my 20 kg bag making a note in my mind of traveling light from next time. I reached the Pantwari at 11am sharp. The next half an hour was spent in praying for a safe trekking and making mind because seeing goal is to high but some silly games like gily gily n all fresh start by trek leader jihan made us comfortable to each other and supportive he asked for team leader from starting point to operate the way a kid taken that authority and from the end i taken as to lead the trek that nobody left behind. I choose that bcoz i want to explore things with my camera aswell but after 5 steps i came to know weight of camera is also to much i cant afford.
"Money shouldn't control the amount of fun you have."
The Adventure Begins:
"The journey" it's only 2 words but gathering with lots of memories, places & people. I am writing this to share my first trekking Journey and my first step towards the wanderlust far from the home. I wish to have lots more in future ahead. Maybe you listen this lines before as well but I am using it here bcoz its true and i think it had to be here. It is "Zindagi is all about celebration, happiness, travelling, capturing moments & last but not the least zindagi is all about finding yourself." I love travelling from so long. It was last 5 to 6 years i was thinking about going for trekking. One day I just think everytime i think about going i think about money which i had today in savings i think about job but it will surely not same for forever at same place. I always think when i get free from responsibilities i will go. When i get free from all the things then i will go. But really is it true i get to know that day i answered myself that nothing will remain same and i will loose the time, energy n the money job n all too it will not be saved for forever so savings are good but it good when u used it for forever moments. The time will never come-up to step up from ur bed n ur comfort zone. That day i decided n putted all my efforts in going on that trek without thinking of an single thought. Sometimes taking that single step for urself makes u learn alot. I never gone alone before with a group of strangers. I am not talking about just at trekking but through whole journey. I started the journey from 22 hour journey of train chennai express madhurai to dehradhun one. Made me too tired to search a lounge as well for 3-4 hours. As i had to report to trek leader at 7am so. But as i Reached dehradun meeted one taxi buddy as i have to change n relax as i reached their to early at 3 4 am in the morning. The people in dehradun are too supportive n really nice. The taxi buddy virji assisted me to get n loudge. Then i relaxed their. After that in the morning i started my journey day one. My driver buddy Suraj bhai" is to nice like a smile on his face can rid anybody's anger away with our cook buddy and mah fav krishna bhai. I miss u bro and your delicious macaroni & delicious food when spent day n night at the top. Of the moutain. Really their I came to know that pahadi peoples are too innocent, nice, supportive respective n caring peoples. I am so glad with the team effort and their services at that place. So, back to the journey we drive from dehradun to pantwari for 3-5 hours the road is just like round n round n round with lots of scenics views of nature n mountain. It was my first time in the big natural mountains. All the ways is one side Valley and one side mountains. But thanks to suraj bhai for the safe n lovely journey. We reached to breakfast stop their i meet my group. Members Punit ji, mily, ratik, raghav, madhav, monaji, Vishal and remaining all incl the team of bikat adventures. It was a great journey started with a breakfast aloo paratha n curd as this was my first good food their after 22 hours of train journey almost. Because its to bad food at railways which was such a bad experience i had in mah whole journey. Anyways after the breakfast we drive to our first destination "Pantwari" from we had to walk for to the top. Their we meet our so energetic, cool, supportive and best thing he knows how to take people to the top he had a creativity that he can make anyone to the top by his motivations. He is too caring n supporting to group members as well as his team. I came to learn alot from you Jihan sir. All the people in group are good. I am having a height phobia i cant see 5floors but bcoz of his motivation i gone to the top. Thank you so much sir. So after a cool some energising things like gili gili chu kiddo type things we shared laughs n started the journey. After 5-10 steps my deep breaths n heart beat i can listen and ratik going ahead me he is too small then me and body weight is also alot but bcoz of Jhilani sir motivation n ratik enthusiasm i also got energy for whole journey. I love ratik saying plain surface kab aayega aur kitna bacha n Jhilani sir just to enthusiasm him saying after the next turn.... which is at the top only. For to clean India zero campaign of Vikat. Ratik had collected almost alot of garbage from the mountain for which he will get coupon as per the weight of that. But salute to that boy he is just cant take weight of himself but he take initiative n collected alot seeing him i know i had walked on trails n trek of about 9915 feet. The boy who can't walked in the starting for 10 steps walked this much bcoz i was excited to reach to the top and say myself yes i can do it. After we reach 1 camp side and rested sometime for their In the camp side, we had some divine breakfast waiting for us.
Over the next few hours, we just floated in the sunlight, filling our guts with food and our lungs with crisp air. It's that part of your time when little events become exceptional and ordinary sensations are heightened. It's that part of your time when everything is Heaven!
Great Blue tents standings out with their amazing grandeur shone across a sooty black sky and the roasted flames of our bonfire. Even an inch away from the fire was chilling. So all of us circled around the bonfire, holding our hot Veggie drinks made by our lovely chef Krishna bhai, humming some jokes, questions and disucussing about mountain sickness & Hillary and Nepalese Sherpa mountaineer Tenzing Norgay became the first climbers confirmed to have reached the summit of Mount Everest. . It was surreal to see that people from two generations gelled up like carrot & peas discussing on trekking adventures and experiences of our trek leader Jilanee sir.
Some of the pics shared - The emotions might not have been captured outright, but the essence sure has been...
After we eated some khichdi with curd made by lovely buddy krishna. It was so delicious bcoz of that to much tiredness we are in need. After that we walked through our 1st night camp site. Putted our camps their in evening had some fire bcoz it is too cool to handle and then started gathering with discussing mountain sickness, sherpaa, mount everest and after that funny horror story for miley, ratik n all kids by Jhilani sir. After that they didnt slept for whole night. We had great lunch over their made by krishna bhai, arjun bhai, mamaji & subash bhai. That day i seen a lovely sky full of stars in mid of jungle n mood coming behind green mountain its like a dream come true for me. That is the beautiful loveliest moment in mah life had happened which i wad dreaming from my childhood. To sleep below the stars covered with big trees on the top of the hill. After that i get to sleep in my sleeping bags in our camps. Next day morning it was again a big dream come true. I just opened up the zip of the camp and the sun is rised from the mountains i had a cup of tea. After that its to cool n we are to tired bcoz if first day trek but as usual our trek leader energies us by cool yoga. It was great experience fresh air, The journey was gratifying, taking us to so much height, unraveling the splendid view of mountains much to our amusement, accompanied by a beautiful sunrise. It was a mild wind sweeping through, creating small whirlpools. Perfect conditions for our endeavor. Without wasting any time green mountain and 7am at the hill we done yoga after that we started our next day journey lots of trek n trails zigzag ways Jhilani sir Bournvita quiz questions and miley's funny alia bhatt type answers made us laugh. After reaching top that was a glad feeling i got. It was the thing i waited for more then 20 years of my life. The dense white fog, created an enigmatic and magical atmosphere. Far way from daily noise, from modern humanity, from burdens and responsibilities, we were in seventh heaven. a lush green recreation ground, fully covered in towering pine trees. Breathtaking views of snowcapped mountains and soul soothing peace made that place an exotic hideaway for us. I would highly recommend nature lovers and seekers of peace, planning to explore Uttarakhand, to visit this majestic place. It was awesome rolling my eyes i can see the glacier mountains the one cloud rolling out from their the breeze of air singing a song so high n the not that much but yes some snow at the top mountain i can see touch n feel. It was like i cant elaborate feeling. But one of my favourite anyone can only feel it cant speak. After having sandwich, fruity & chocolates over their we sit their and feel pureness of natural beauty over their i was just top of the mountain Nagtibba. "Yupppy!,we did it". Truth be told, I felt as if it was one of the greatest accomplishment of my life. Returning back to the camp side some decide to go back as they are too tired and cant walk more. But as i want live at its fullest we decide as per pre planned till last. We stayed one whole day their we visited Nag mandir which is so known for pahadi peoples. After that in the night we gathered with team it self as not alot people are their. We enjoy with the team krishan bhai macaroni n after that at camp fire we discussed alot things subash bhai love story, arjun bhai short continue stories and amazing as well as funny too he madr us laughed alot. The pahadi peoples are great for their care n service. I miss u all buddy that night we spent at same place. Then we started to go for down hill for auntar village after breakfast seeing off all i felt i was leaving my home... it was like amazing days i was spending their... I have no words... I was with myself and finding myself truly their... After the down hill started to many best n natural views we see alot good bad trees over their like bichoo pant, devdhar and all. . The visit turned out to be a gem of our whole trip. So serene and peaceful, one could do meditation, sitting anywhere in the town. The deodar forest turned out to be the true personification of beauty. It was great conversation we had with jihan sir & vishal about mountain sickness, 500-1000 note indian army, indian economy... Young generation interference in politics and lots of issues which if approved and applied maybe India will be on toplist... Hahaha ...
"Exploration of Uttarakhand is an exploration of your inner self."
The trip ended with me being a completely transformed individual "The Fire Outside Vs the Fire Within..., with a new perspective of life and myself. It was not a pre-planned trip, And we carry on Our Tradition - We Don't know where We're Going but We're on Our Way…" but it was really off the scenerio. One of the things that I learnt is that there can't be any room for boredom in your life, if you are doing something that you had always wanted to. As for me, whenever I am bored, I just grab my gear, and set out to explore the unknown.
"An amazing adventure, worth sharing."
Adventure Continues
After the rejuvenating stay at Uttarakhand , all of us were charged up to continue the escapade. It was 5-6PM in the evening, when we left from Pantwari, As I booked one and half more day to Rishkesh for River Rafting in River Ganga of course with our Lovely Nature Suraj Bhai's kindly brother. Memories of previous day's endeavor kept all of me surrounded by an aura of optimism. Entering the lower Himalayas (Garhwal), the trip turned out to be a decent one. Whenever the road seemed free of traffic, we would race amongst ourselves, much to our fun and excitement inside thinking of old days masti in our mind and heart with memories in Nagtibba. It didn't take us more then 4-5 hrs to cover from Pantwati to Rishikesh my next Camp Side Wild-Ex Camp near Ganga. We got hard to find it but Suraj bhai's Kind brother helped us alot he made us feel some people do's their work not just for money near by the camp we got 1 hour to surf search for the exact camp side but he had so much patience for that. The camp was nice and which was amazing near floating river ganga the soar of water whole night while sleeping made my soul soar the sorrow within me. Being warm out again as its to cold outside near river and 10-11PM at night, our body needed nourishment to revitalize itself. After a decent Snacks and dinner, we were on our way to explore this adventurous yet spiritual place. The splendid views we came across on our way to Rishikesh was just a amazing of the beauty yet to be reviled but I was now having this inhabitate feeling, that it was not going to be easy to steer through mountainous regions, considering the slope of the road. After resting the whole night in morning with a cup of tea and buiscuits eating and seating near by Ganga river feeling that amazing feel can't elaborate. As per arrangements we started our day eat breakfast and checkout from camp around 9 Am. It was great crowd of full of energetic peoples rushing for Bungee jumping, River Rafting, Zip lining and lots of adventure fun at spiritual place… It was hand at heart swings as water I can imagine all the rides at water parks in our cities are nothing. I had always fear of water. But there is always have some fun fear. I just forget everything We chanted in high voice all the way on the tides har har Ganga and all the way go throght good. In Mid of journey their was an spot called Maggi Corner we stopped had a break and take some more rides in river rafting which was left. We reached our destination. Ganges was pretty calm and clear, unlike in Haridwar, truly an peace of holiness, exciting all of us to take a holy dip, and get lost in oblivion.
"May god absolve me of my sins".
After we reached our destination. We steered our way alongside the Ganges to the famous 'Laxman Jhula', an iron suspension bridge over the Ganga River. Such a narrow footbridge, cramped up, and crowded. We decided to walk our way through the human jam. The place was vibrant and lively with so much color and cultural presence. You gotta believe, being part of the slow moving crowd is an experience in itself. People trying to get their pictures clicked, and just next to you would be a cow trying to move ahead and not too far would be a monkey with a disposition towards stealth and a similar set coming towards you from opposite side. The view of the majestic Himalayas, the Ganges, Villages, and the Sun would make your heart skip a beat. After crossing the bridge, we found ourselves in the middle of a marketplace, a congregation of vendors selling varieties ranging from paintings, gems, clothes to ayurvedic medicine and religious items. It was a congested place, with a narrow road. We had to get down and reached to an office from where we had to be taken for River Rafting for 3 hours my heart is just beating high as it was my first time without any known person I am doing more than my fear. As I had a fear of water as I don't know swimming but it was a great adventure we seen all 9 tides in our way till meggi point which was amazing experience of my life. From after that we decide to eat some street food and after doing shopping we taken tum tum and departed to Haridwar as we had train from their for my home town. We had already anticipated the beautiful view of nature, snowcapped mountains and lush green fields, the thrill was so amazing, that we gave out a cry. Since then, undoubtedly, it has been the most thrilling experience of my life.
Ganges was pretty calm and clear, unlike in Haridwar, truly an peace of holiness, all of us to take a holy dip, and get lost in our innerself.
"I closed my eyes, thinking what more could an adventurer dream of, as I was living it now."


Frequent Searches Leading To This Page:-
Journey To Nag tibba peak, how to reach nag tibba from delhi by bus, nag tibba trek best season, nag tibba trek adventure nation, kuari pass trek from joshimath