Often in life you make a journey that changes the meaning of life as you knew it. 
Here are some such inspirational people who dared to follow their passions to travel and left us feeling that no dream is too big to achieve!
1. This Indian Tea-Seller Couple Who Traveled To 17 Countries Will Inspire You To Live Your Dreams
How many times have you postponed your dream to travel using financial crunch as your crutch? 
"My wife had never travelled beyond Ernakualm until she was married. In all these years, together we have travelled to UK, Austria, Egypt, France, Germany, Israel, Italy, Malaysia, Singapore, UAE and so on."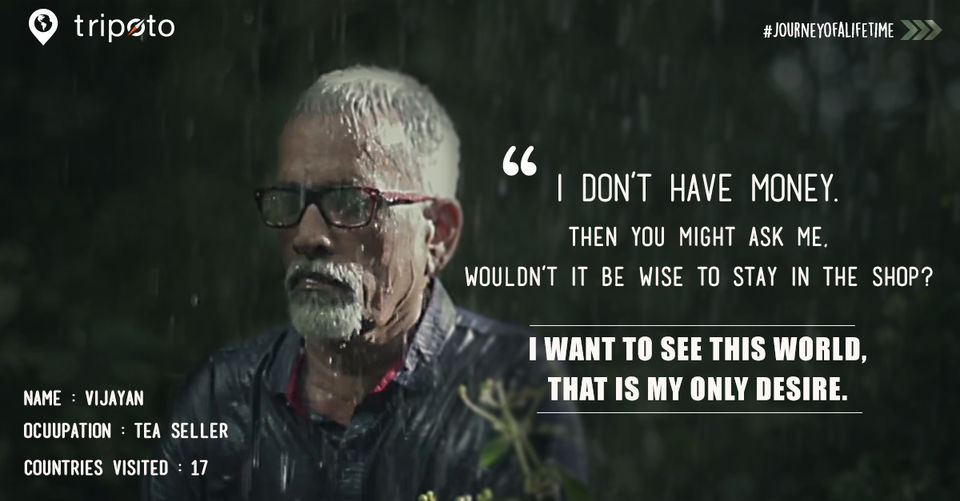 Vijayan's story is of a man with meagre means but a great heart. Read his story here
2. 49 countries, 35 internships, 7 continents ! Meet Mark – The Backpacker Intern
Who says you need a lot of money to travel the world? This man traded his skills in the area of advertising in exchange for food and accommodation throughout the 7 continents. Now listed as one of the world's top 100 most influential travel bloggers, his story will blow your mind!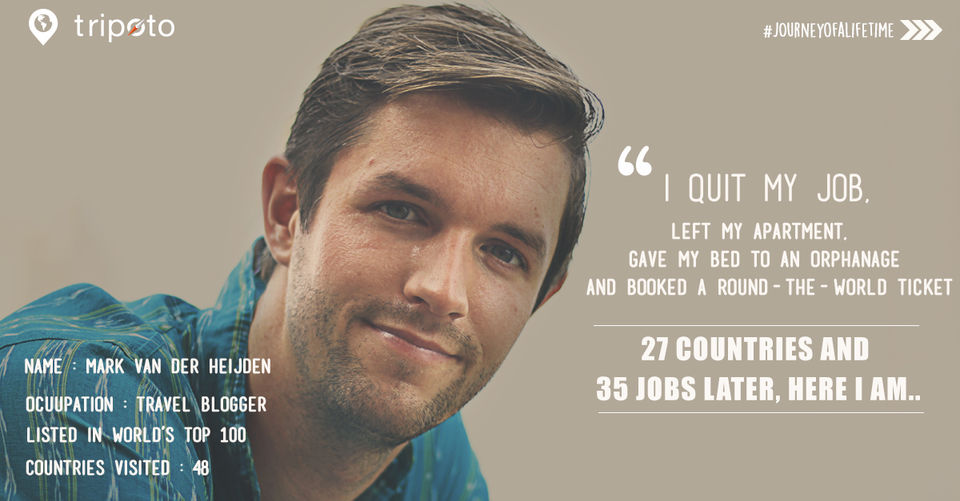 Read his story here
3. This Woman Not Only BEAT Breast Cancer But Drove Solo Across 30,000 Kms To Spread Awareness
If you thought travel was just an escape, think again!
At the age of 40, when she was diagnosed of breast cancer her life took an unplanned route. This experience stirred her to begin her journey across India spreading breast cancer awareness.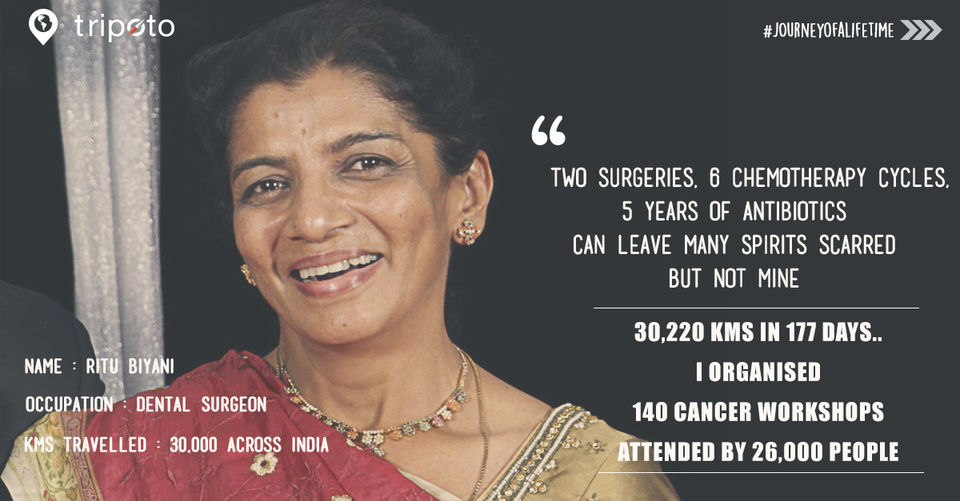 We salute her spirit and her will to take the initiative. Read her story here
4.Indian Solo Traveller Talks About Her Crazy Self-Funded Trip to 32 Countries
Till when would you keep grinding the daily mundane of your office? Meet Leena, she quit her job in 2014, saved up and has been backpacking across the world ever since.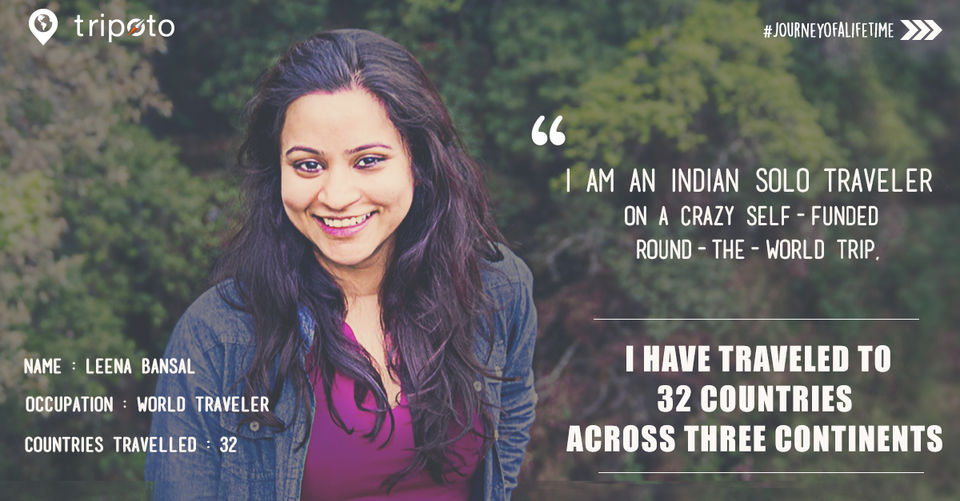 Know how she did it. Read her story here
5. Meet the First Indian Female Biker to Ride Solo From Kanyakumari to Kashmir
Can you believe it that no women had ever before done a solo bike trip From Kanyakumari to Kashmir?
There are still so many stigmas to break, expectation to exceed and Roshni does it with great conviction.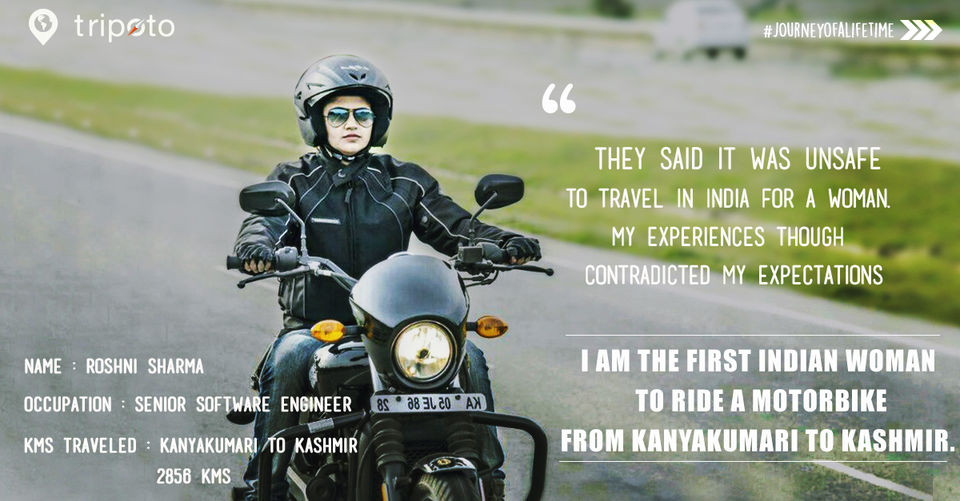 Know how she really prepared for this great adventure.Read her story here

Do you have such a story?
Inspire the world to break free. Share your story here and get listed in the league of Extra-ordinary Travellers!