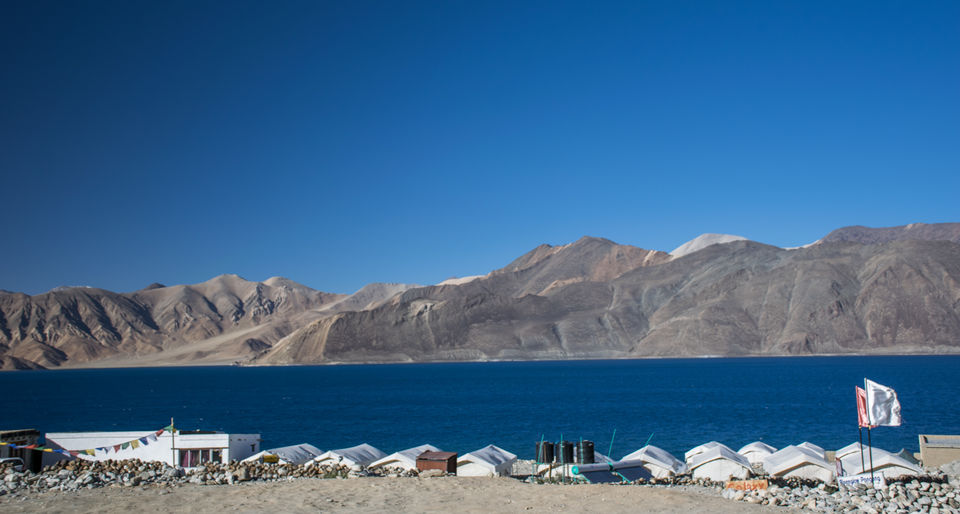 So after many unsuccessful plans, finally we made this one successful. This year(2017) when we started planning for this trip, our head count was around 7-8 but only 3 of us (my wife, my brother and me) made it. My wife and me started our trip on 11th August. It was Friday, a long weekend was knocking at the door and as expected Bangalore traffic was too much in the evening. We planned to leave home by 6 pm but due to high traffic, we got our cab 30 mins later. We were afraid that we might miss our flight which was at 8:55 pm. After requesting the cab driver so many times to drive fast, we reached the airport sharp at 8 pm. Luckily there was no crowed at boarding but as we were the last person to check in, we did not get seat together. Anyways, thanks to God that we did not miss the flight,since there are many stories of people who frequently miss their flights due to Bangalore high traffic and we didn't want to experience the same and that too on Ladakh trip! :o
Here is the basic itinerary of our trip
Day 1: Bangalore to Delhi (Delhi night stay)
Day 2: Delhi to Leh ( Leh stay)
Day 3: Leh sight seen ( Leh stay)
Day 4: Leh to Nubra ( Hunder stay)
Day 5: Nubra to Leh ( Leh stay)
Day 6: Leh to Pangong ( Pangong stay)
Day 7: Pangong to Leh (Leh stay)
Day 8: Leh to Tsomoriri ( Tso Moriri stay)
Day 9: Tso Moriri to Leh (Leh stay)
Day 10: Leh to Delhi to Bangalore
Note- I read many articles and watched many videos regarding high altitude sickness at Leh and specially Khardungla, from my experience I (smoke every day) felt very little breathing problem while walking which is similar to any mountain places, there was nothing more in Leh and Khardungla. We traveled by flight but didn't feel any headache after landing and throughout our trip. The Climate is very dry there, so don't get dehydrated, drink water as much as possible.
Our trip was 10 days and 9 nights. Total cost was Rs. 22000 per head, including food and all transport (excluding flight tickets)
Here is our travel video. Please like and subscribe for more travel videos.
You can follow me on Instagram also - @i.am.pavel
We landed Delhi around 12:30 am. The flight timing was 11:30 pm but due to high air traffic at Indira Gandhi International airport our flight was delayed by 1 hour. We booked a hotel near airport from MakeMyTrip for night halt. We took pre-paid cab and reached the hotel by 1:30 am. Hotel Vishal Residency was budget hotel near airport and was OK for night halt. The hotel cost was Rs. 1200 per night and airport to hotel taxi charge was Rs. 200.
Next day morning we were traveling for Leh. Our flight was around 8:55 am. We started 2 hours before for the airport. When we reached the airport, there was huge line at check in counter, by seeing the queue, I didn't expect that we'll get window seat. My brother reached Leh one day before us. He told us to take left side window seat as from there we will get better view. But we got right side window seat. I was little disappointed that we might not get better view.
Our flight took off on scheduled time, my wife and me both were super excited and looking through the window. Then the airline started serving the food. As soon as we finished the food we saw mountains from small to big, gradually increasing the size. Suddenly our captain announced that we are heading towards Leh and within few minuets we will land. It was so beautiful to see the Himalayan range from above.
Our flight was landed on right time (10:30 am) at Leh. We took pre paid cab from Leh airport to our home stay. We booked Adu's Eternal Comfort from AirBnb which was at upper tukcha road. It was 10 min walking from main market. The room rate was Rs. 1,973 in AirBnB but don't know somehow my brother managed at Rs. 1600. We liked the home stay very much,as it was peacefully located in an area surrounded by different varieties of flowers and apple trees. The rooms were spacious and clean. We included our breakfast and dinner at Adu's place and which was purely less spicy home made food. Mr. Adu was very humble and caring guy, who made us feel like we are staying at our own home.
My brother reached one day before of us and had done the half of our work like car booking, bike rent and travel plans. So we decided to check some travel agencies for Pangong, Nubra and Tsomoriri.
After finishing our lunch from a local restaurant at Leh market, we started our mission to find a reasonable package for our trip. There were many travel agencies near leh market. After checking some agencies, we booked our Nubra-Pangong-TsoMoriri package(only car) from Yeti Travels . All the travel agencies were offering the same price, they had fixed rate for each route so don't be worry about disburse much. They will hardly bargain up-to 2-3 thousand. Your trip fun will depend on the driver you get. So choose the travel agency based on the driver they gave.
The trip cost (approx):
Nubra 2 days 1 night = INR 8400 (xylo)
Pangong 2 days 1 night = INR 11000 (xylo)
Tso Moriri 2 days 1 night via Mahe bridge and Tsoker= INR 13000 (xylo)
Our total car cost was about INR 32000. As we were only 3 so we requested the travel agency person (Mirza) to reduce the final price. After some bargaining we made our final deal on INR 30000.
We took two royal enfield 350 from a bike renting shop at the rate of INR 1200 for Leh local sight seen. We planned to travel through Leh-Srinagar road and visited Magnet Hill,Alchi Monestry, Basgo Monestry. We planned to go up-to Lamayuru but as we started late around 10 am and halted many places so we could not make to Lamayuru before evening. We came back 20 km before of lamayuru as it was already late and sky was cloudy. From our entire trip we missed only Lamayuru. If you are planing to do local sight seen by bike then start as early as possible.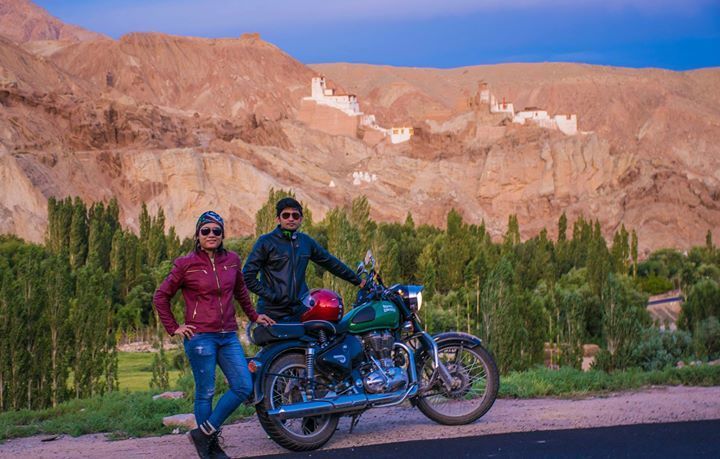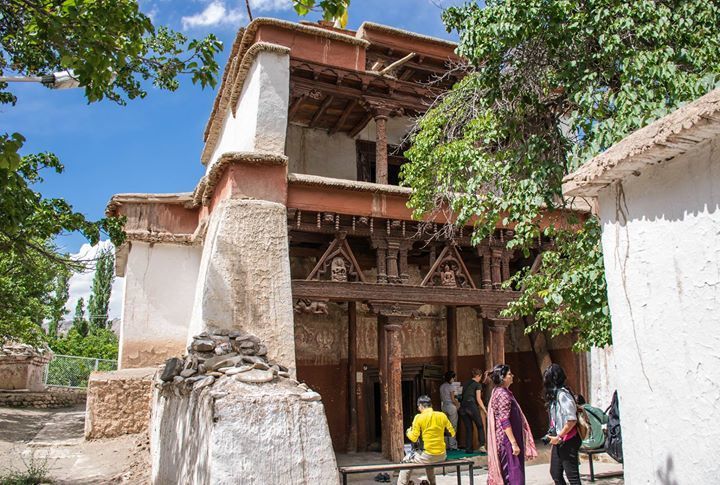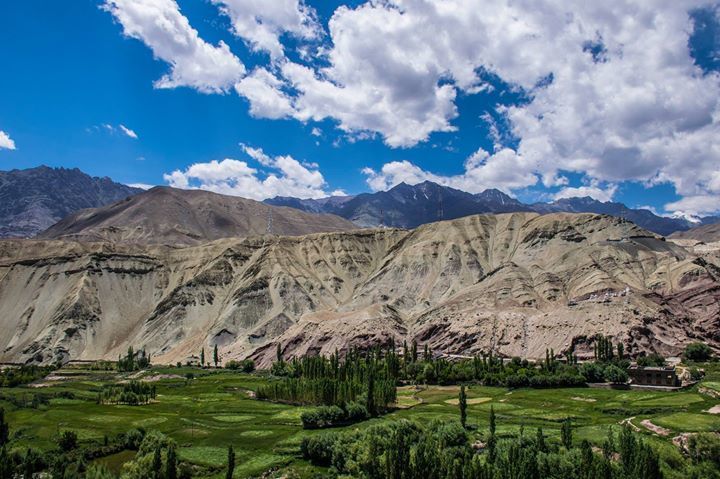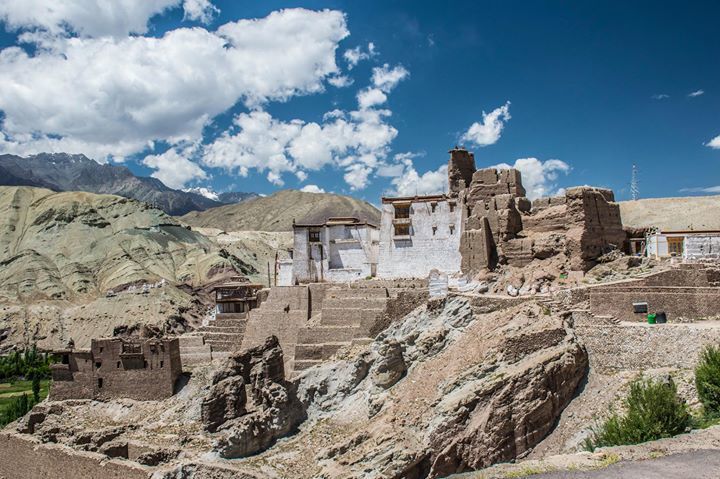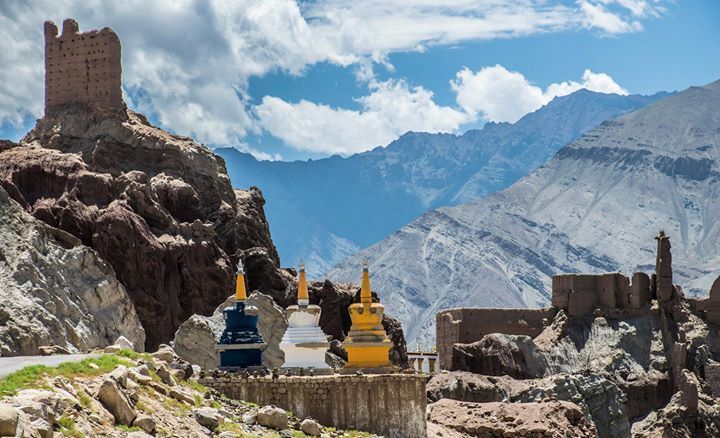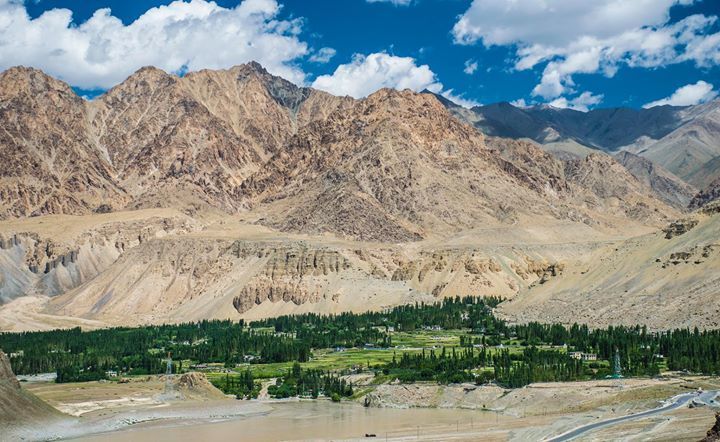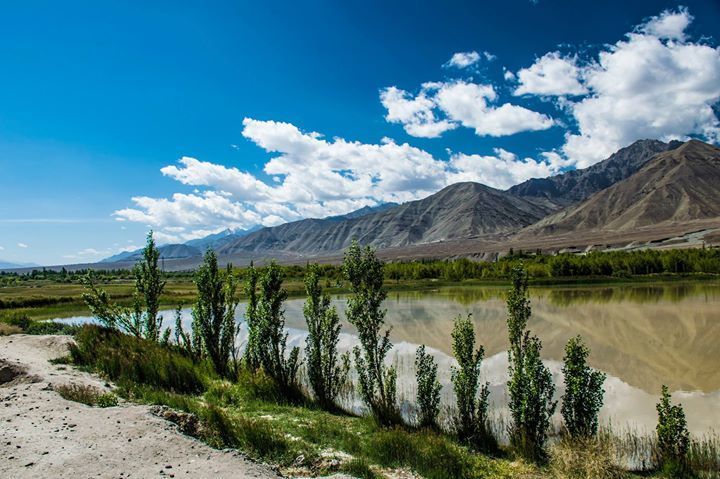 We left Adu's homestay and started for Nubra Valley. As per plan Mirza from Yak Travel send our cab around 8 am. The driver Sagar informed us that there one bike rally was passing khardungla so we have to wait other wise it will be difficult for us to wait near khardungla because of high altitude. We were little upset that we could not start on time and we may miss the camel ride because next day was 15th Aug and camel ride will be closed. But Adu informed us that the bike rally was cancelled we can start on our scheduled time. We again double checked with Mirza and he also confirmed that we can start. So finally we started around 9 am for Nubra. We came to know that our driver Sagar will stay with us till end of the trip.
The road to nubra valley was full of beautiful view of different shades of mountains. On the way we visited Diskit Monestry and did camel ride at Nubra Valley. There were 3-4 types of camel ride package available, we took for 30 mins which was cost us Rs.900 for each. After our camel ride our driver Sagar took us to a beautiful home-stay at Hunder Village. It was 2-3 home stay away from Ibex. In Hunder almost all the home-stay has their own organic vegetable firm. We had our evening tea sitting under apple tea.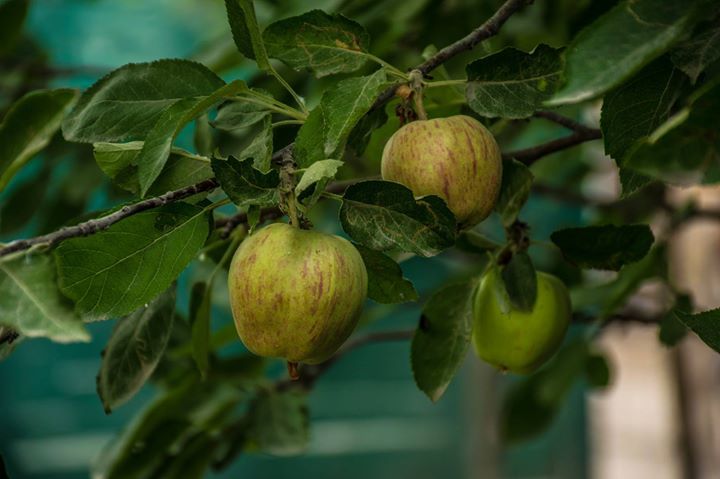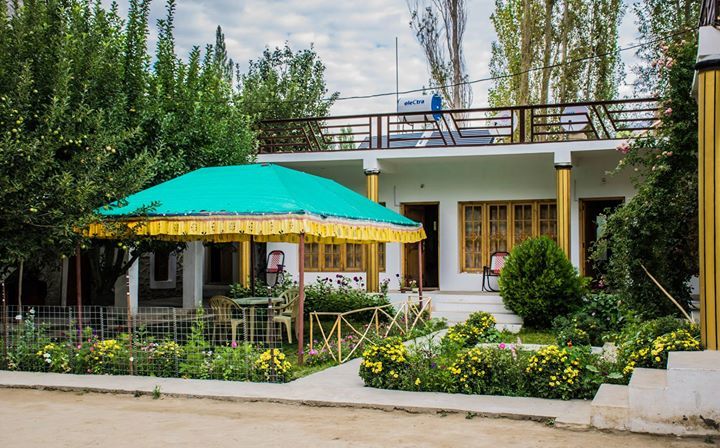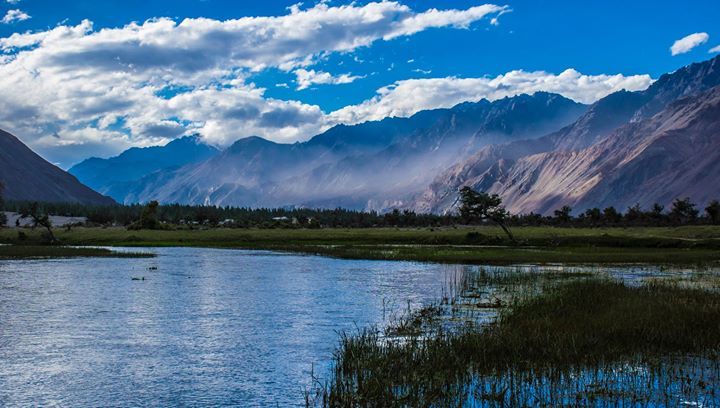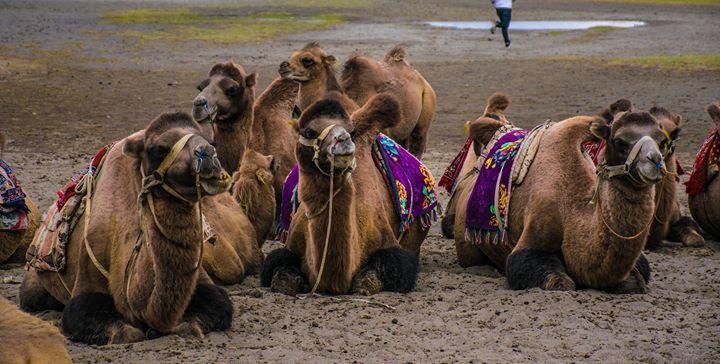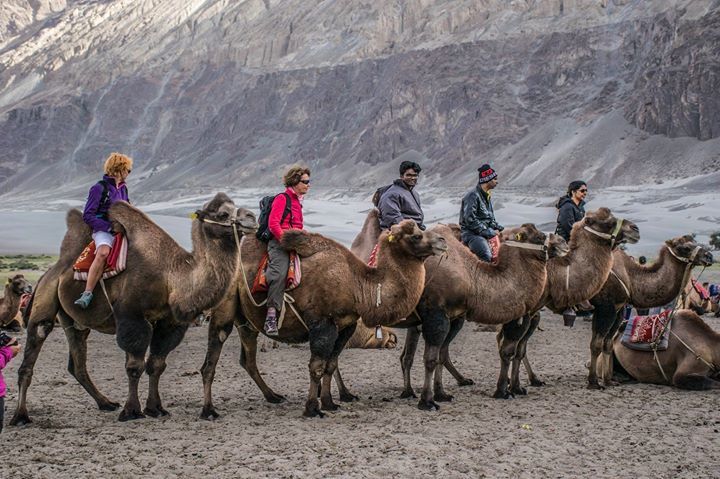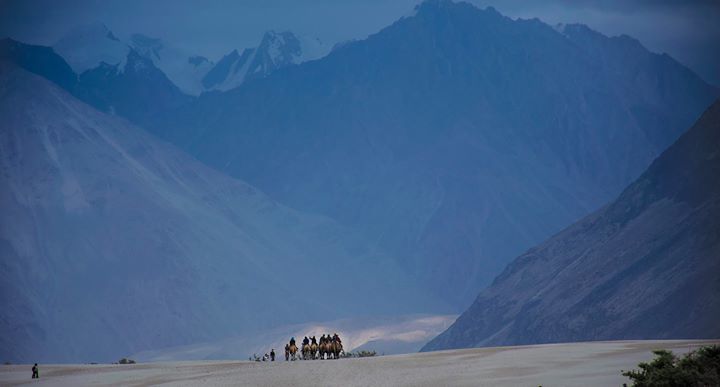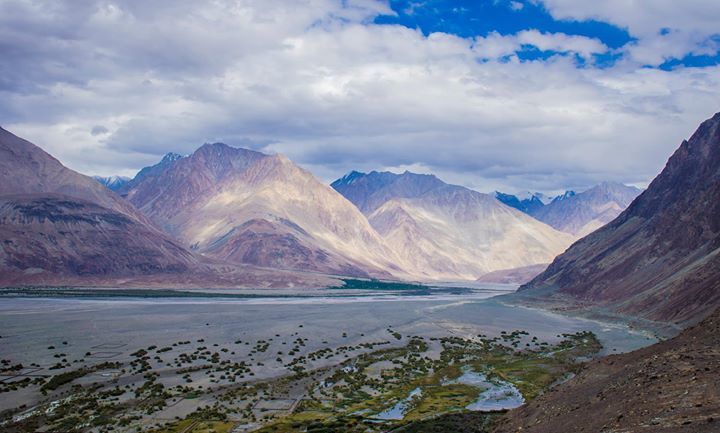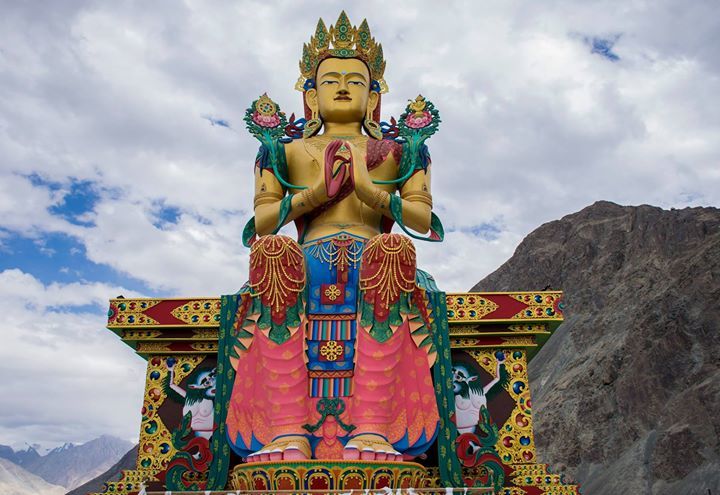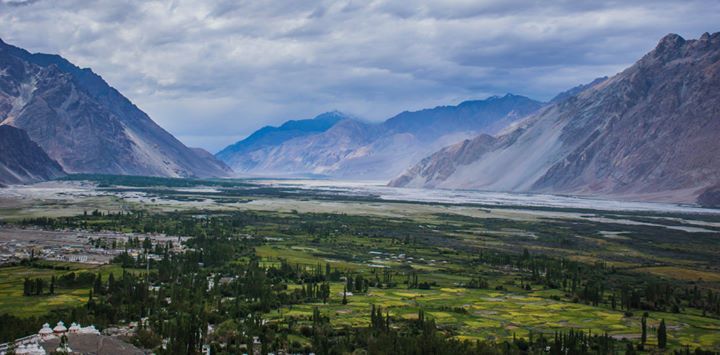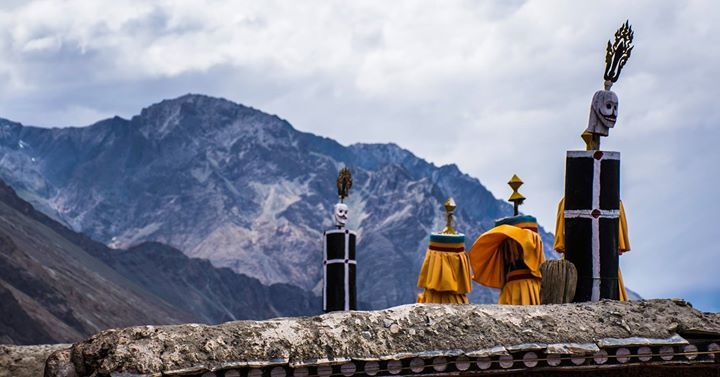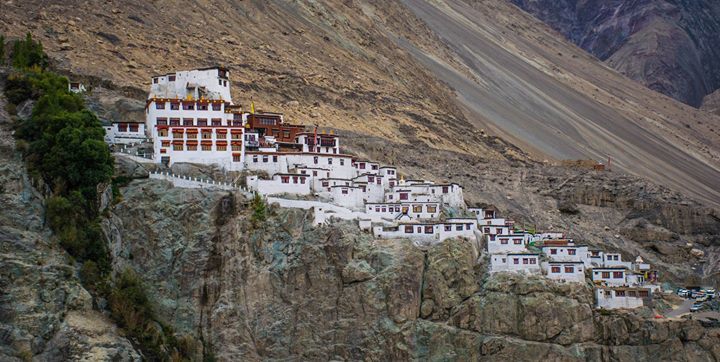 Next day was 15th Aug. Our driver sagar took us to local school to see the independence day celebration. We saw local school students performance. I brought one national flag to celebrate the independence day. Sagar helped us to tie the flag on our car. It was so huge and everybody was watching us, waving hello and giving salute when we were passing. We felt like celebrity on that day. Many people took picture of our car. After all these we returned to Leh by afternoon. We didn't booked any hotel before, so we searched for few hotels and checked in Ladakh Residency. There after bargaining helped by sagar we took two rooms in Rs 1400 each without food.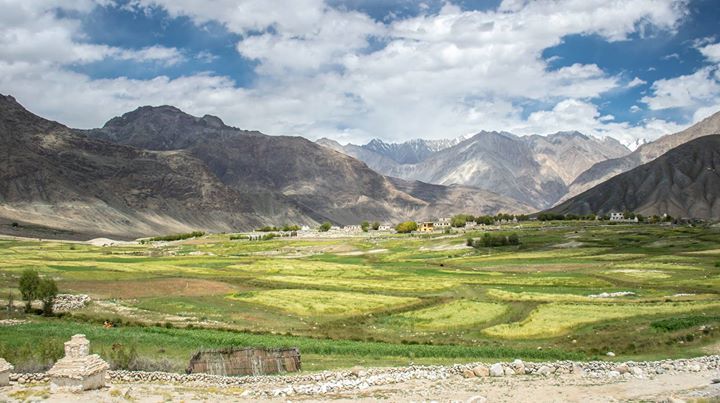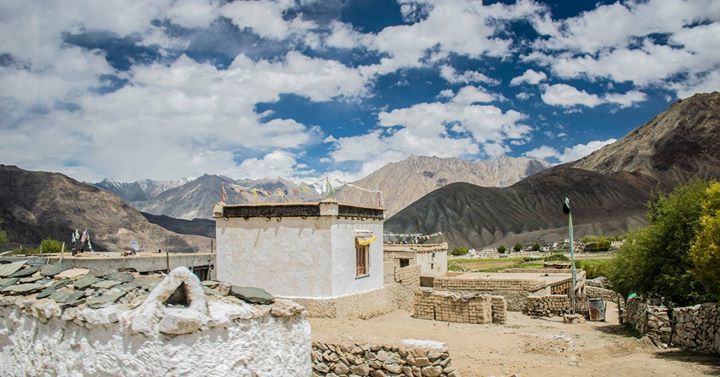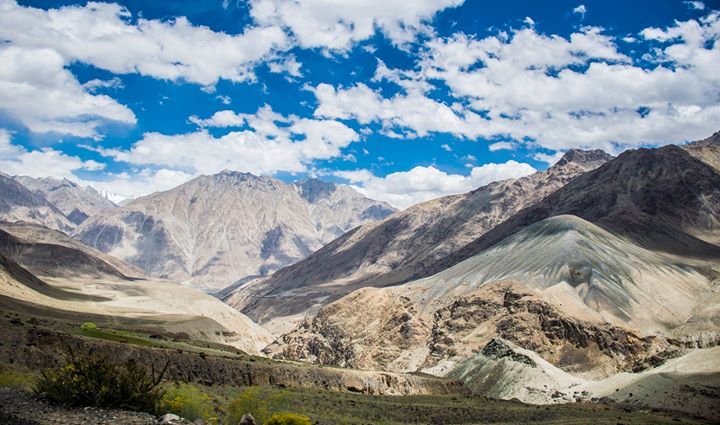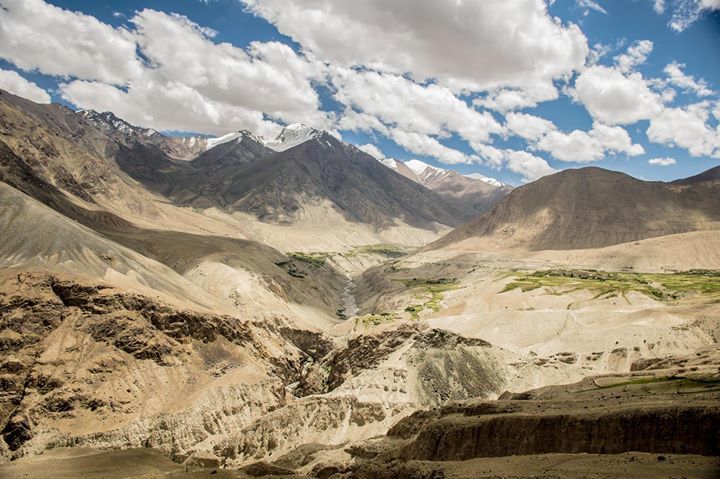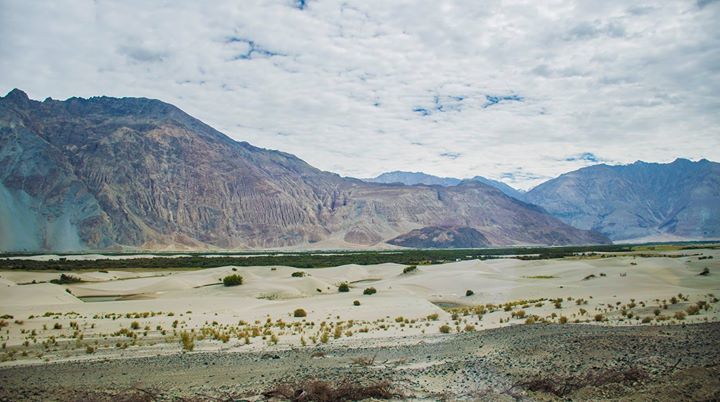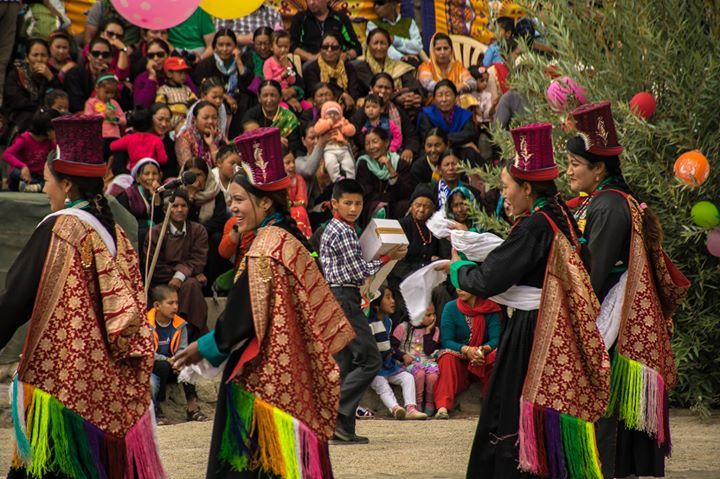 We started for Pangong around 9am . The road to Pangong was so bad and there was not any beautiful view as compared to Nubra Valley road. We reached pangong by 4 pm and checked in hotel near to lake. Our driver sagar managed rooms for us @ Rs 1400 each including dinner and breakfast. We didn't waste any time as the sun was setting, we rushed to the lake. It was so blue that we could not belief our own eyes! To took many pictures and enjoy as much as we could.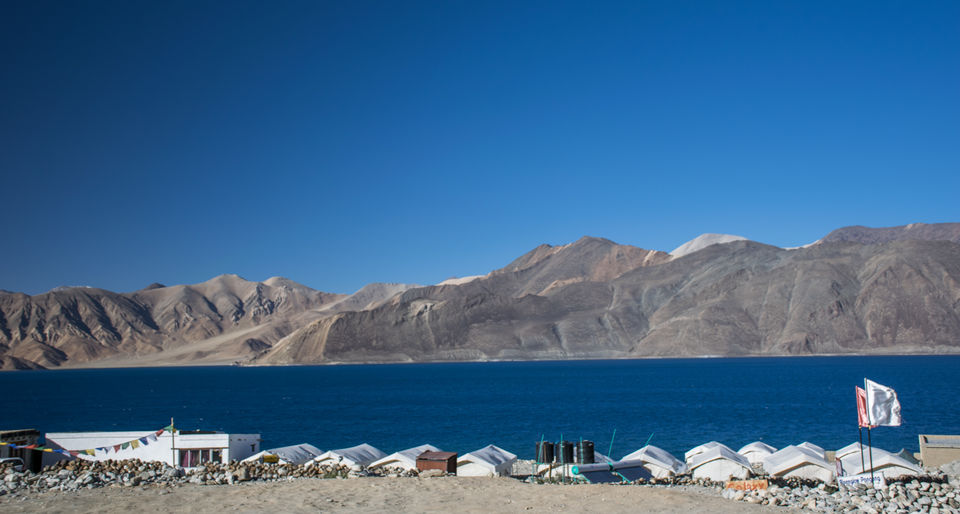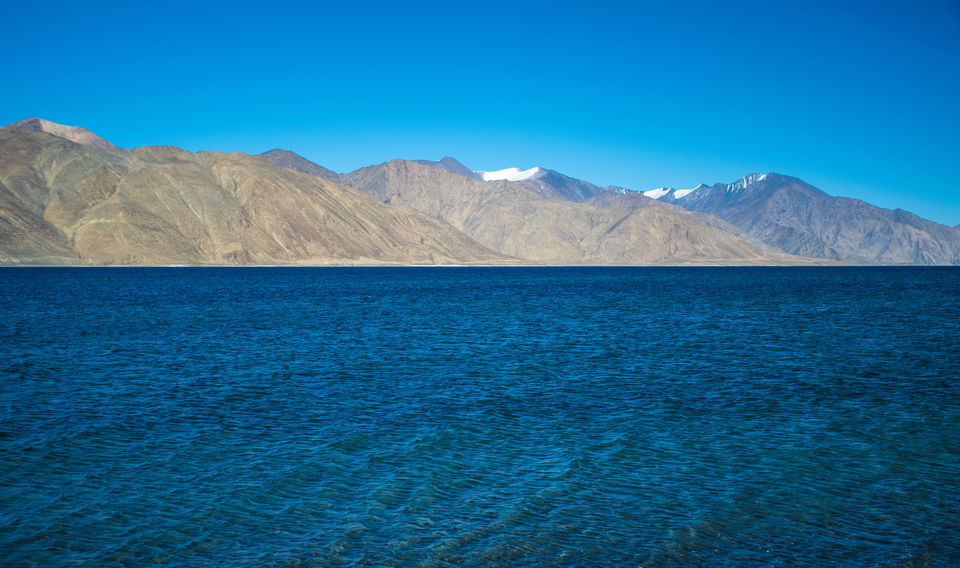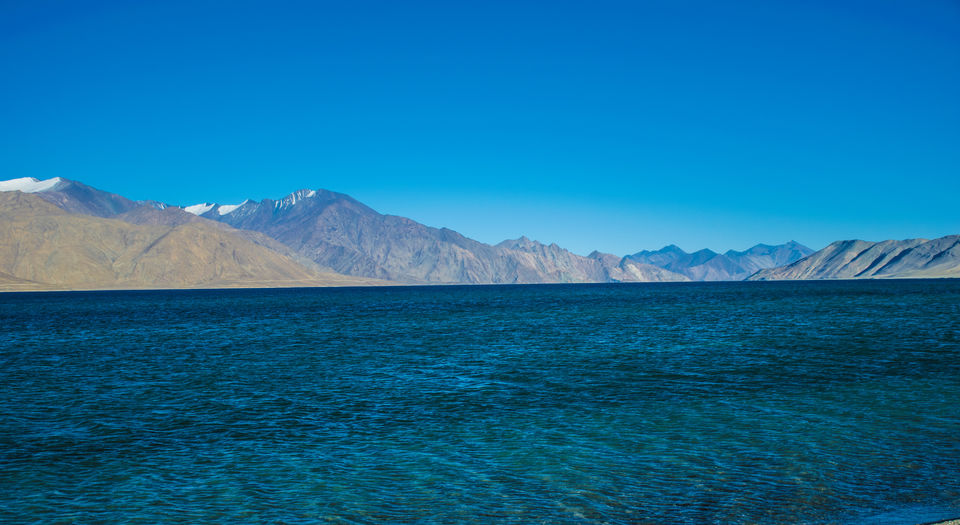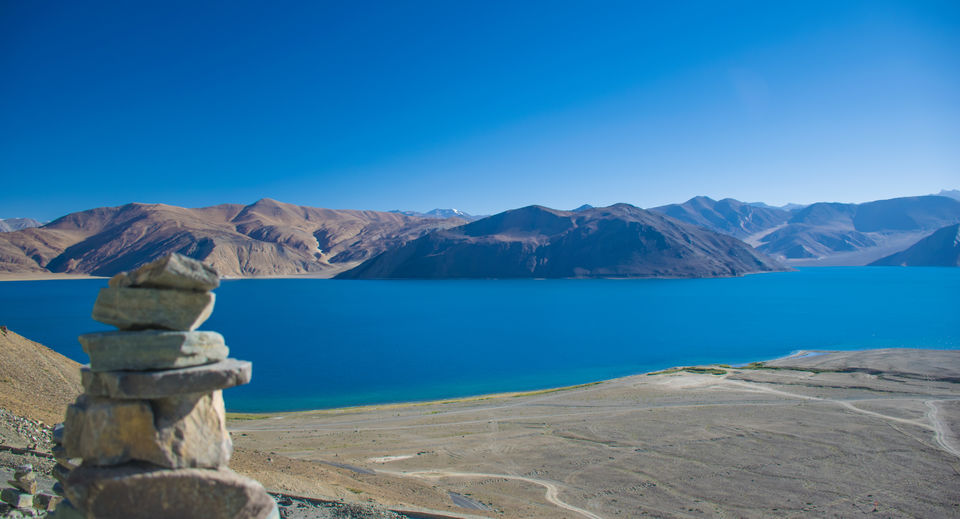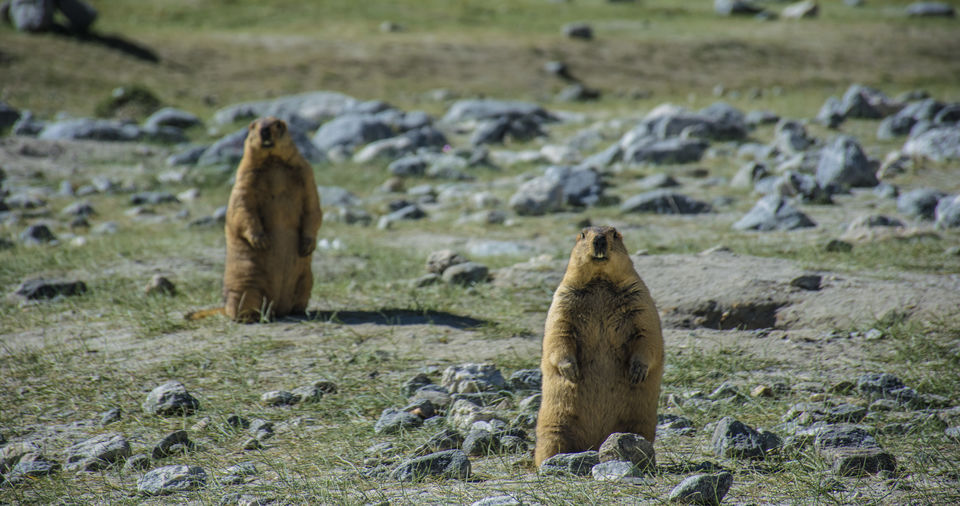 We left the beautiful Pangong Lake after breakfast (aloo paratha and aachar) around 9 am and started towards Leh. The road was beautiful till we could see the Pangong lake, after that it was boring. We reached Leh by afternoon. As we reached early we went to Leh War Memorial and Santi Stupa which we missed on our 1st day Leh sight seen trip then went back to The Ladakh Residency hotel which we booked for our next two Leh night stays.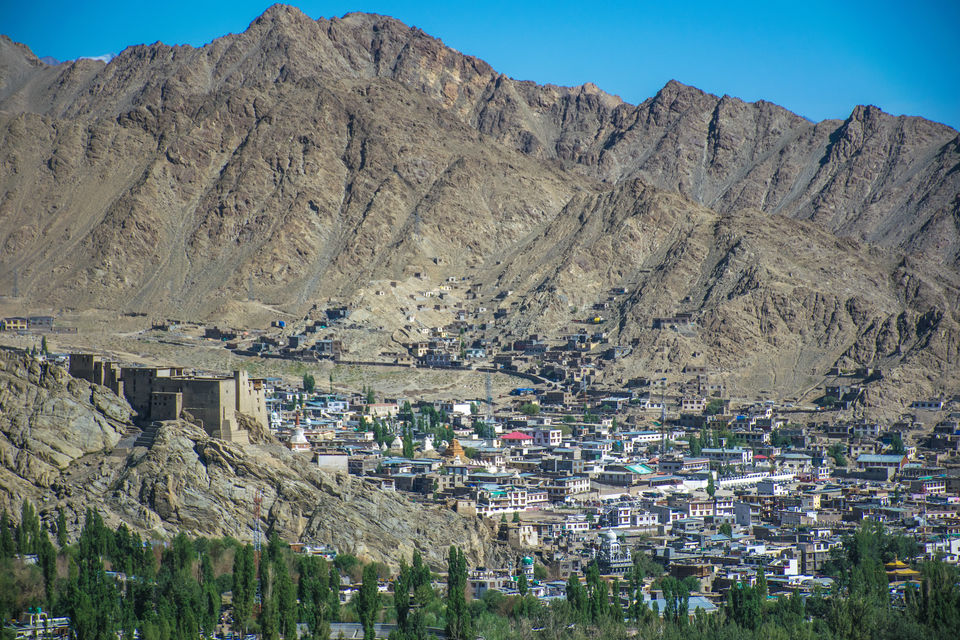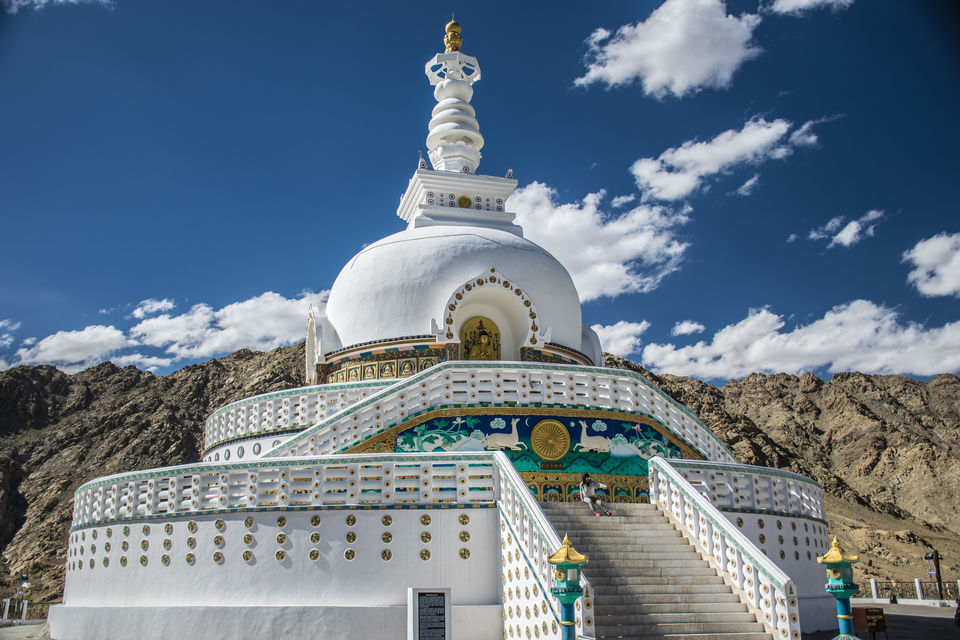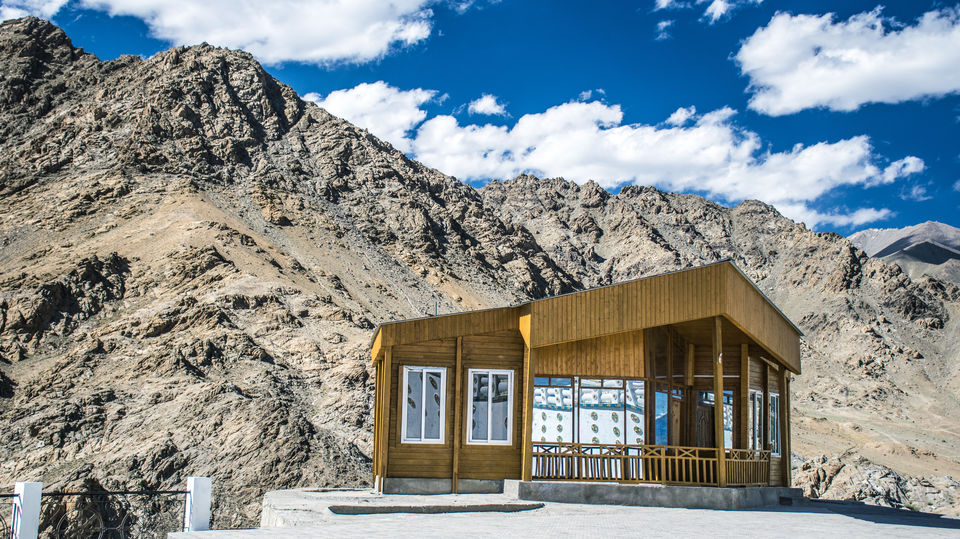 We started our trip to Tso Moriri early by 8 am , as it was 6-7 hrs journey from Leh to Tso Moriri. We went to Tso Moriri by mahe bridge road. The road to Tso Moriri was far better than Pangong as Indus river was beside. We reached Tso Moriri by evening as our car broke down so it took time to repair it. After arranging stay at tent in Himalayan River Camp which cost us Rs 2000 per tent including dinner and breakfast, we went to near lake. It was already dark so we didn't enjoy the beauty of Tso Moriri and we decided to come in the next day morning .
We woke up early as we had to go to near Lake and as well as it was too cold inside tent. We had our breakfast and went near Tso Moriri lake, it was as beautiful as Pangong but size is small. We took some pictures of the lake. Our trip was about to end so we were sad while leaving Tso Moriri. On the way we came via Tso Kar. It is a fluctuating salt lake situated in the Rupshu Plateau and valley in the southern part of Ladakh. We returned to our hotel in evening. Our trip has ended, so we did small party in hotel and recollect all the beautiful memories of last few days.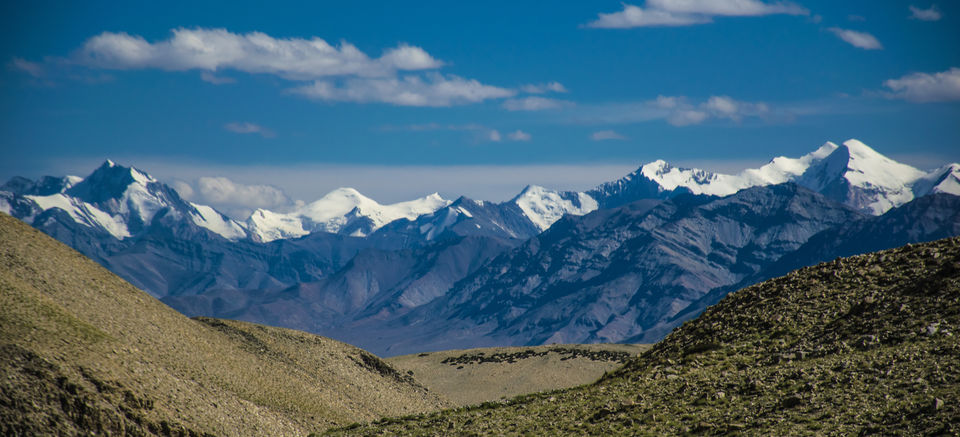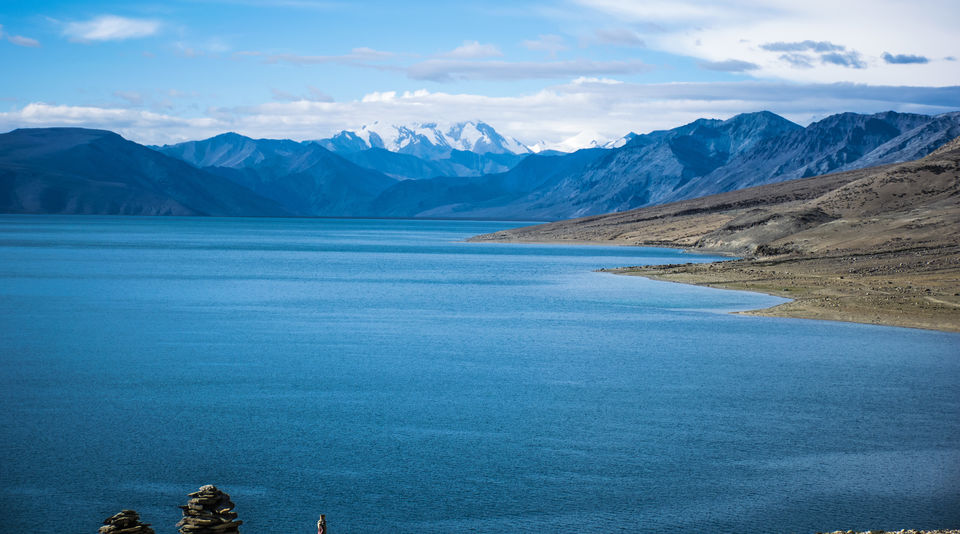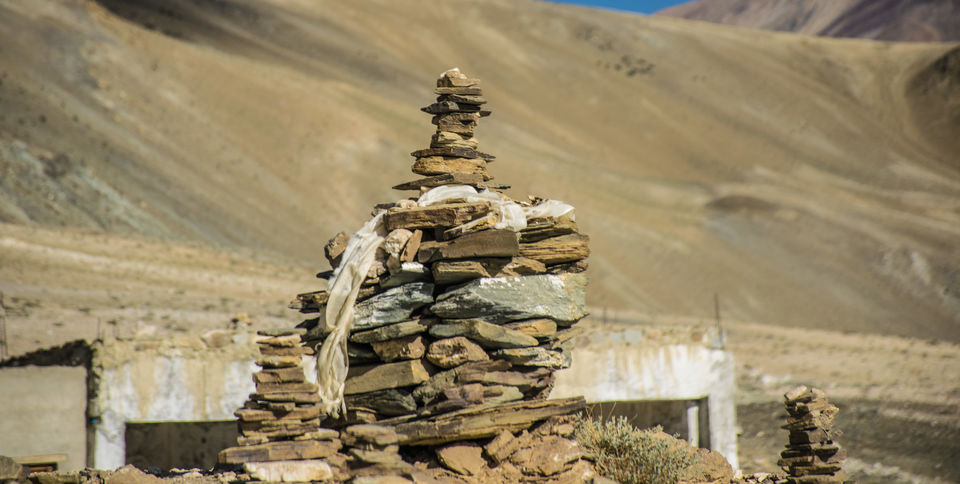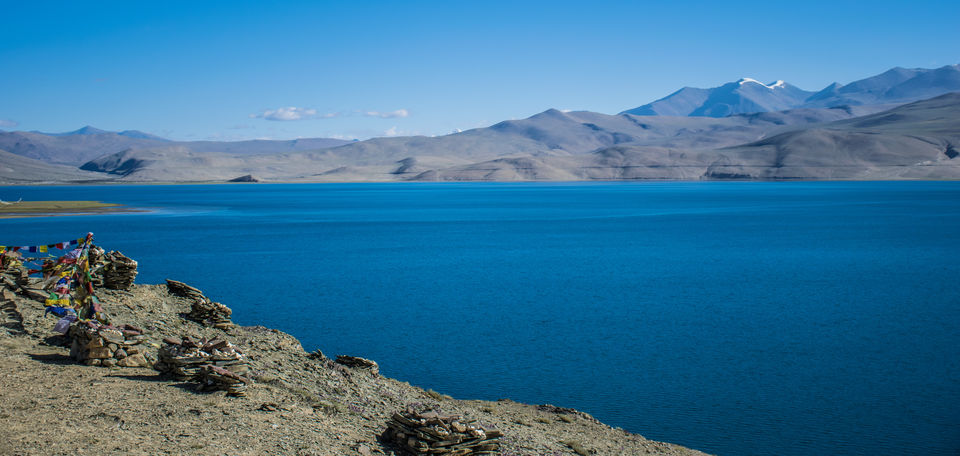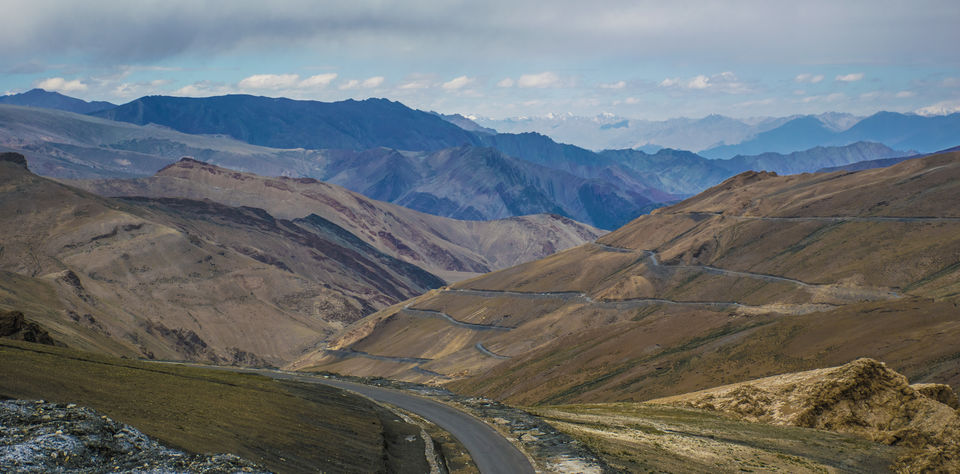 While returning to Bangalore we had 4 hrs layoff at Delhi. So we decided to visit some places in Delhi. From airport we took Ola and went to Qutub Minar then Humayun Tomb and on the way we saw India Gate. There was huge queue in front of Humayun Tomb so didn't go inside.