Ladakh!
Oh the place means so much to so many people! A paradise for motorcycle enthusiasts, a haven for mountain lovers and a charmer for those who love their share of adventure. For me Ladakh is this and a lot more.
Now I am not much of an adventurer (even though I pretend to be one) and Ladakh made me realise that. One trip to Khardungla and I still don't believe I am alive and kicking. So all plans to trek were immediately struck off the list as I was making my way down Khardungla's taunting bends. But my heart wouldn't agree, it pestered me to look for treks that wouldn't be too difficult and wouldn't demand absolute disconnection from civilization.
And I was in luck! Surprising, Ladakh does have a few treks for beginners like me. Termed as 'baby treks' (I know!), these treks are simpler than most strenuous treks and don't demand too much from first timers besides an unwavering determination to finish the trek. I have listed three of these treks below ranging from easy to difficult (yes, further subcategorization!).
Easy
Sham Valley Trek
Ask anyone about the easiest trek in Ladakh and prompt comes the reply "Sham Valley Trek kar lo". Known as the 'baby trek', this 6 to 8 days long trek takes you on a journey that perhaps will be the beginning of many adventures to come.
The route is perfect to get anyone and everyone hooked on to trekking and is simple enough that you will not want to run back in a day! Beginning at Likir and ending at Nurla (the route in the middle could vary depending on the group), the trek gives one an opportunity to discover and explore the stunning landscape of Ladakh. Trekkers pass through umpteen villages, vibrant streams and a couple of mountain passes during this trek.
Fairly comfortable, most people on the trek are first timers. There develops a sense of companionship between new trekkers which motivates everyone in the team to do their best.  
Medium
Nimaling Plateau Trek
Not many people I met knew about this one and were quite surprised when I told them where I was going. For me this trek is going to be one that no other trekking experience can replace. Though not the easiest trekking routes, it is so fulfilling! Taking you through undiscovered and unexplored villages, the trek begins at Hemis Monastery and passes through Kongmaru La.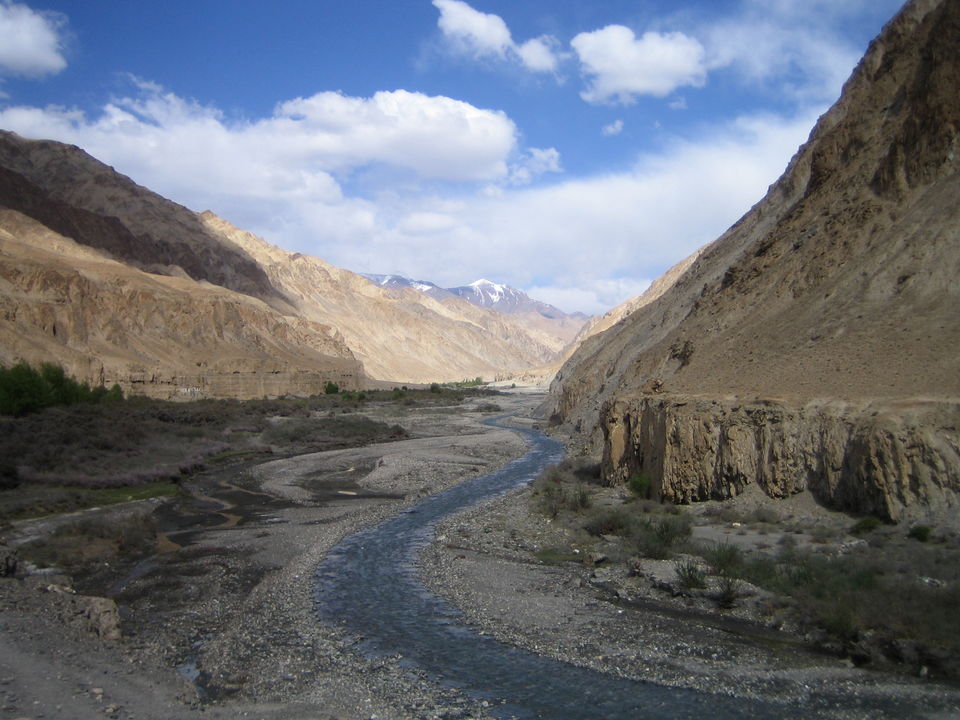 What stands out in this trek is the number of opportunities one receives to interact, converse and engage with the locals. Offering you a peek in to the life of the locals here, it gives you a different perspective to everything. During the trek, one has to set camp right next to the houses of the villagers which provides one with such a fascinating experience! You are not familiarized with the way of the locals but are also lucky enough to hear stories of harsh winters and unbelievable situations.
The trek is 8 to 12 days long and is quite strenuous (easy for those who regularly trek).
Difficult
Spituk- Stok Trek
Everyone I met confidently assured me that Spituk – Stok Trek is possibly one of the easiest treks I'd be trying! To all those people, I'd like to say – hell no!
Physically demanding and exhausting, I wanted to run home on the second day (BTW, you can go back if you'd like). But everyone around me was annoyingly motivating and I am glad that they were because only on this trek did I realise that I am ready for the first level of 'adult treks'. Though, a sincere request, if you are physically active and enjoy working out – go for this trek otherwise scroll up to the first trek.
The trek offers spellbinding views of the Zanskar range and this helps you through most of the trek since the views keep one super busy! You will also cross some of the most beautiful monasteries on the way to Kang Yatse Massif peak.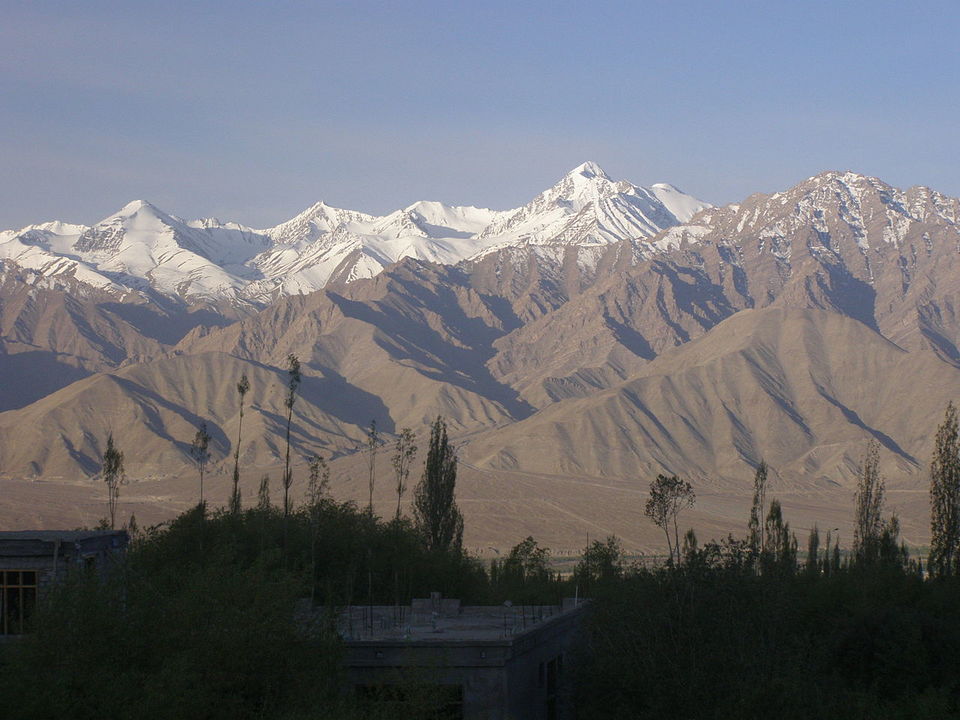 Don't worry about keep pace with the others in the group. Slowly and steadily you will find your pace and be able to cover distances easily.
Now for some of those life saving tips (yes, I am dramatic)!
What is easy for someone else may be extremely difficult for you. So ask people before you decide on a trek and ask them specific questions to access the difficulty level.
Take atleast 2 to 3 days in Leh before setting out on a trek. Let your body adjust to the climatic changes before putting through rigorous exercise.
Carry enough woollens, medicines and anything you may need since there is no way you'll find anything on the way.
There is no network anywhere on the trek, so inform everyone you need to lest people panic.
If you are not travelling with a group and it's your first time, hire a guide from Leh. Not only will he help you with routes but will also help with language, lodging and food when interacting with locals.
The cool part about baby treks is that you can come back any time you want. Since one crosses many villages, it's relatively easy to find a way back to Leh unless of course you are on top of a mountain or crossing an inaccessible stream.
Don't compare yourself to others in the group. Everyone has a different fitness level and you too will find your pace easily.
Think thrice, at least twice before turning back! This is an opportunity that you perhaps will not get again so don't let it go in haste. The muscle ache will go, the cold nights will make for the morning and this is perhaps the most fun you are ever going to have!
Leh, one of the most prominent places in Ladakh is where all the trekkers meet, rest, plan and shop! The buzzing center of all activities - you will get all your information here.