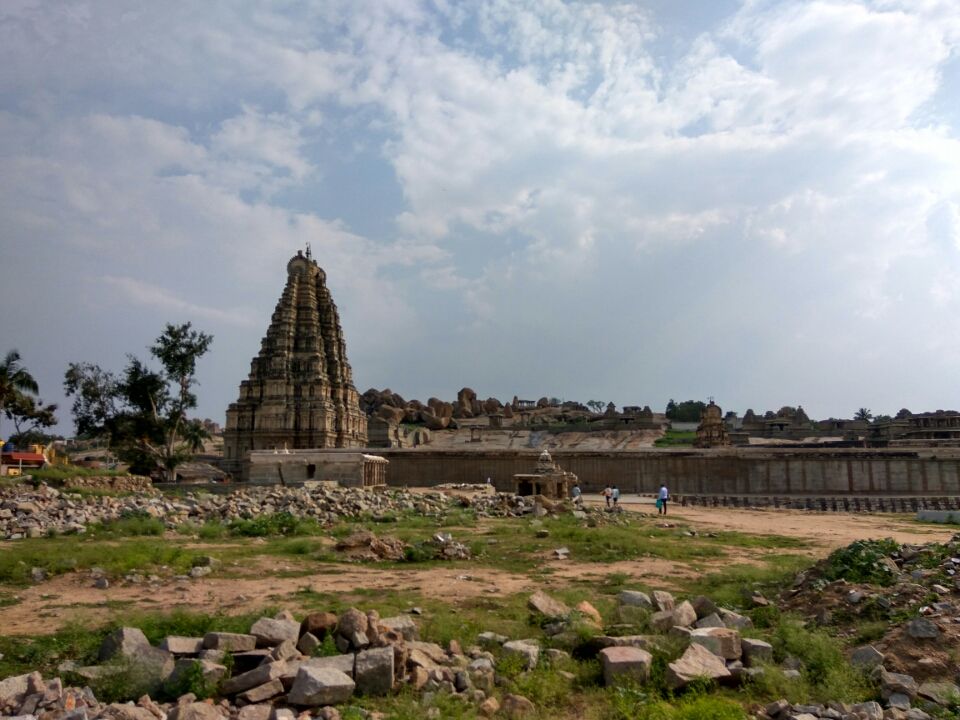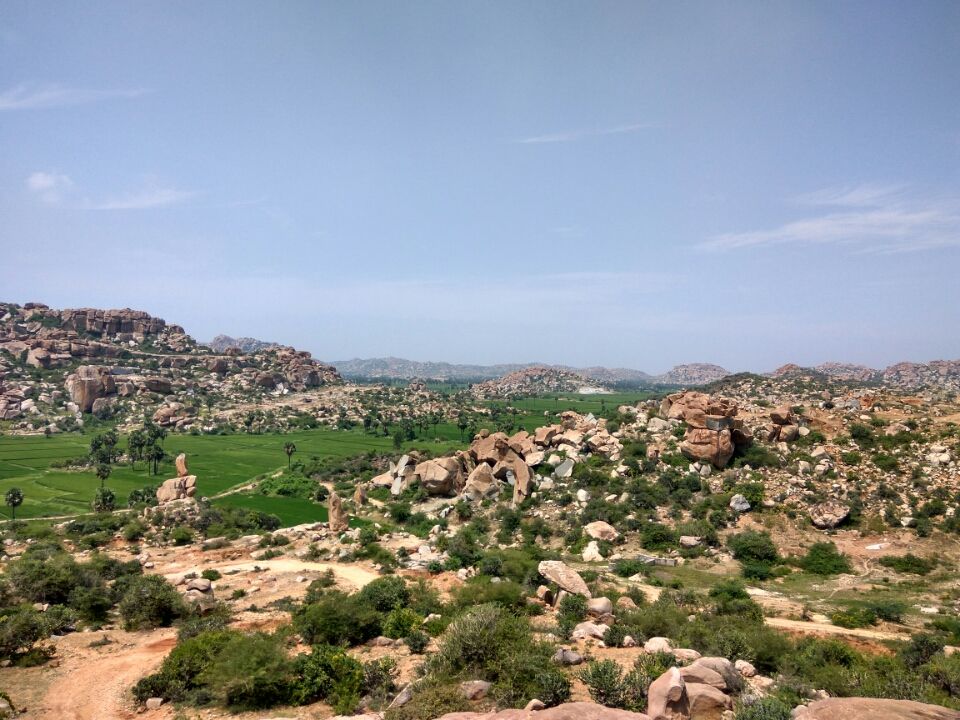 #TripotoTakeMeToBrahmatal
Me and my friend 'Rajpal' left for Hosapete after attending the glorious Mysuru Dusshera at the Mysuru Palace.
We reached the bus stand and took the bus to Hampi. We were to be joined by 2 more friends the following day.
We stayed at KSTDC's hotel in Kamalapur for the first night, some 4 kms from main town Hampi.
We started walking towards the Hampi and came across the Royal Enclosure. Hampi is smoldering hot almost throughout the year, keep hydrated when in this part of the country.
Things worth seeing in the royal enclosure include the Dusshera Mantapa, which is visible from a distance, the step well, the 'secret meeting room' and the Hazara Rama temple. We didn't hire a guide and didn't comprehend a lot with the limited information provided by the ASI signs.
We returned to this place on Day 3 with a guide who unraveled the importance and made us visualise the glory of the ruins in its hey day.
We went on to Hampi main town post our semi exploration of the ruins. We saw the towering Gopuram of the famed Virupaksha temple before crossing the river to reach Virapur Gadde.
Virapur Gadde aka the Hippie island or as we called it 'Bob Marley' side of Hampi has an extremely relaxing and soothing aura about it.
You will be greeted by bike renting shops and a line of shacks and restos on one side of the road and green paddy fields with boulderous background.
FOOD - God only knows how exactly the restos in this small town manage to get all ingredients to prepare the crazy variety of food that you can get here. Italian, Israeli, Indian , South Indian ask for it and you'll find it here.
LANGUAGE - The locals speak fluent English although Hindi speakers are scarce.
FOREIGNER - Indians in Virapur are practically foreigners or shack owners.
Indian tourists are heavily outnumbered on this side of town.
It's almost like you crossed into a foreign land.
Bloody exciting !!
The day was concluded by a real quick hike up the Mahathanga hills for the most spectacular sunsets I had ever seen.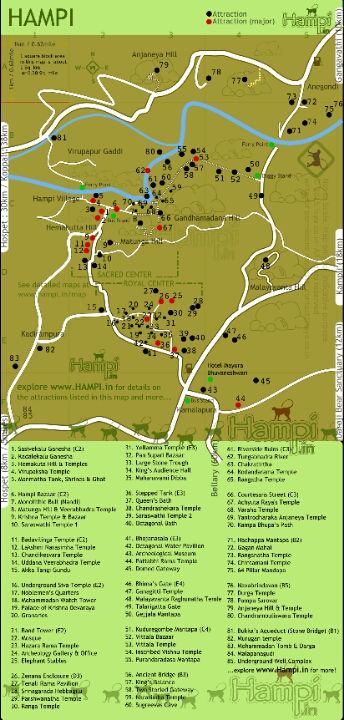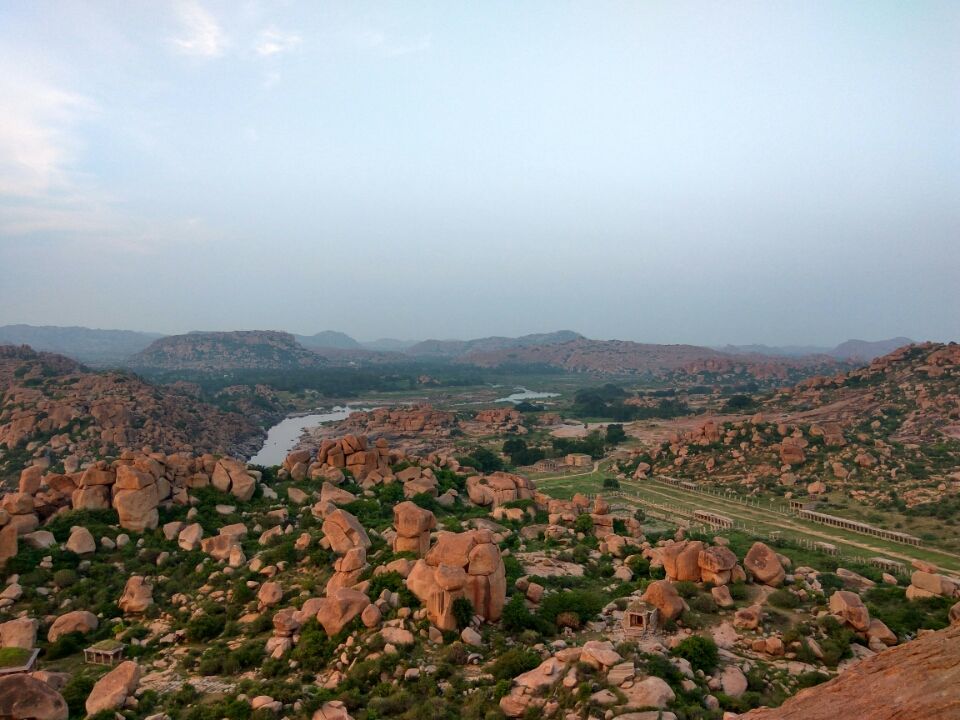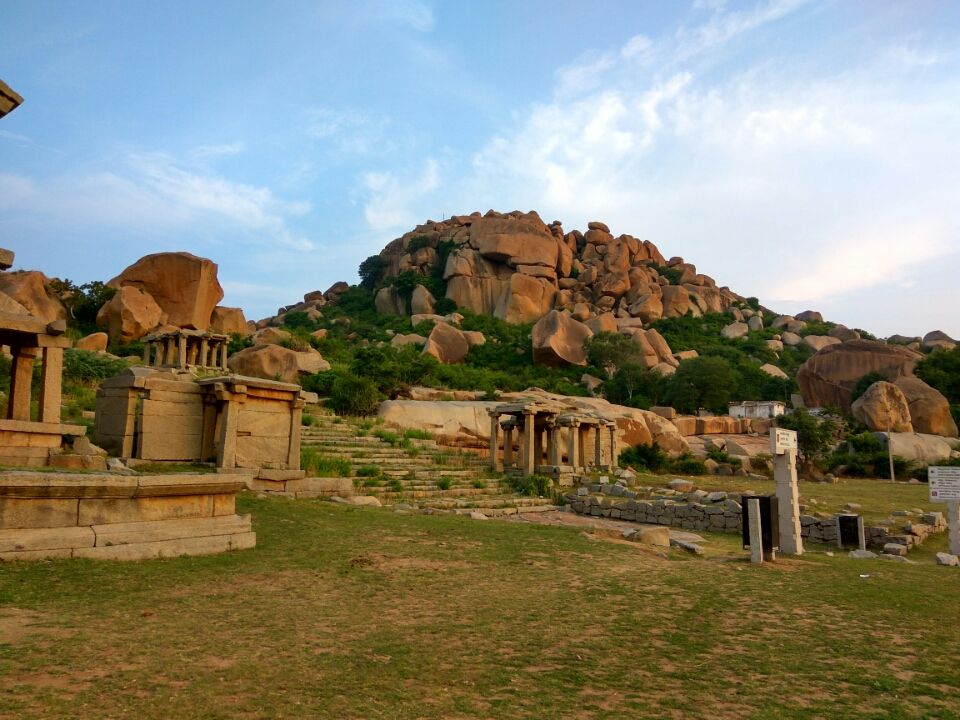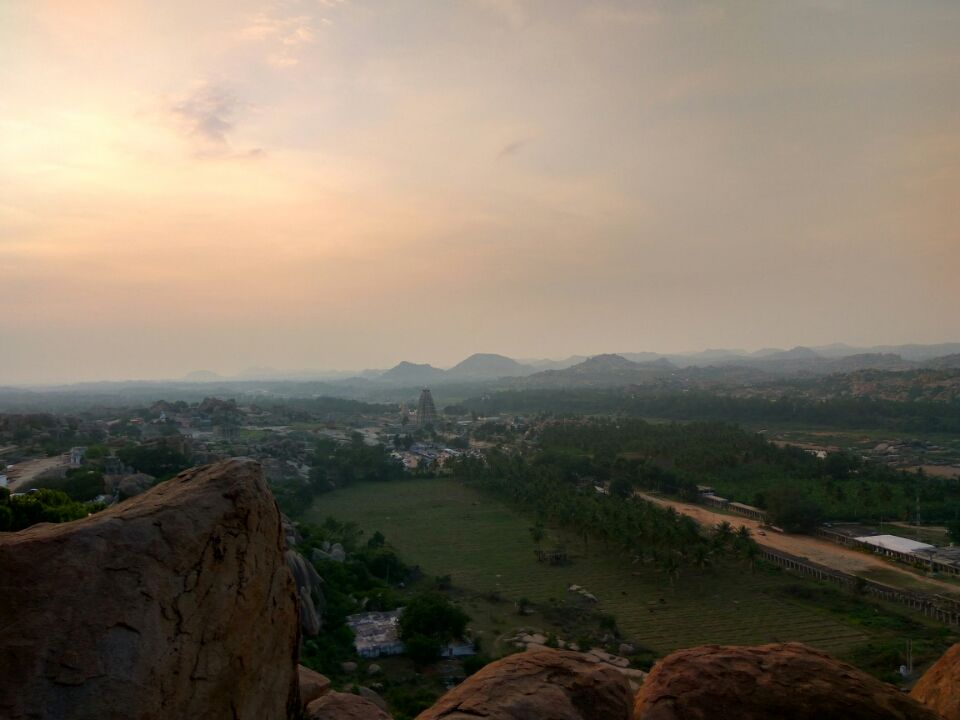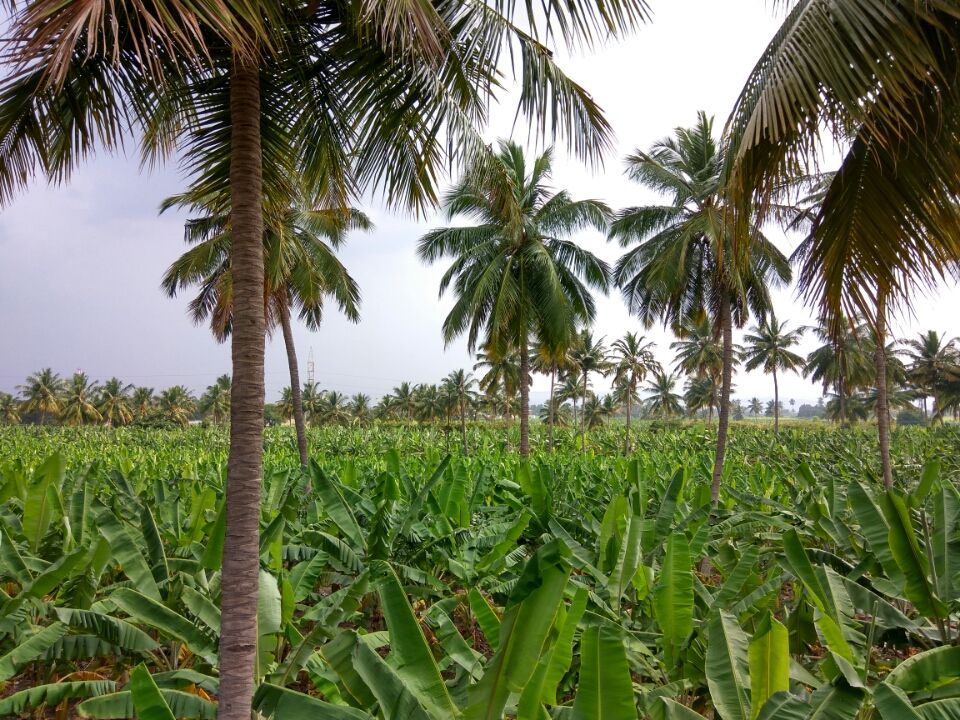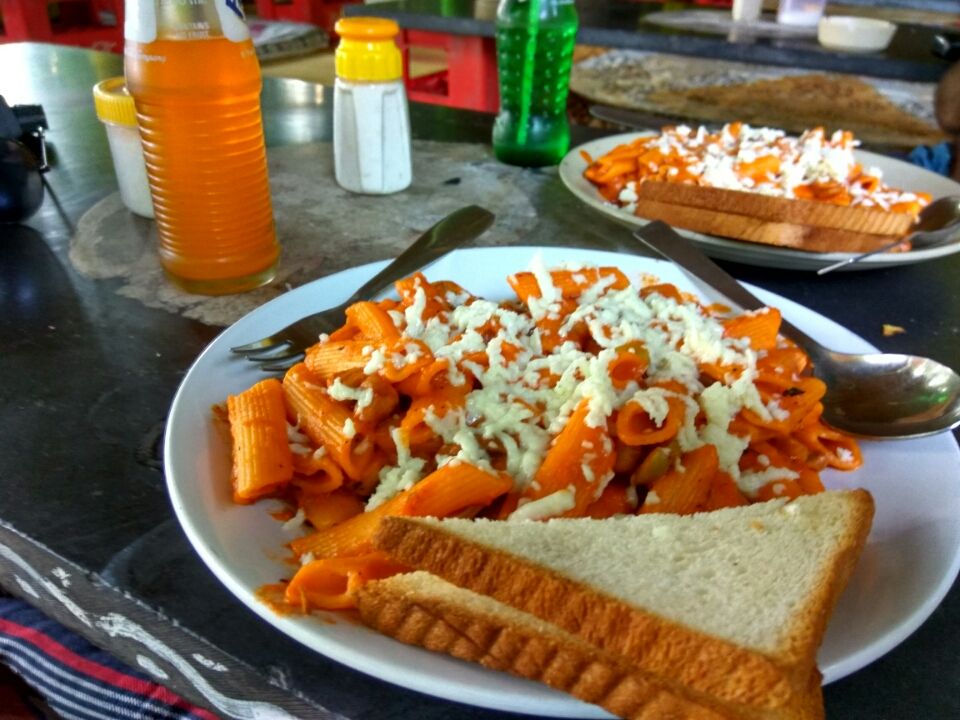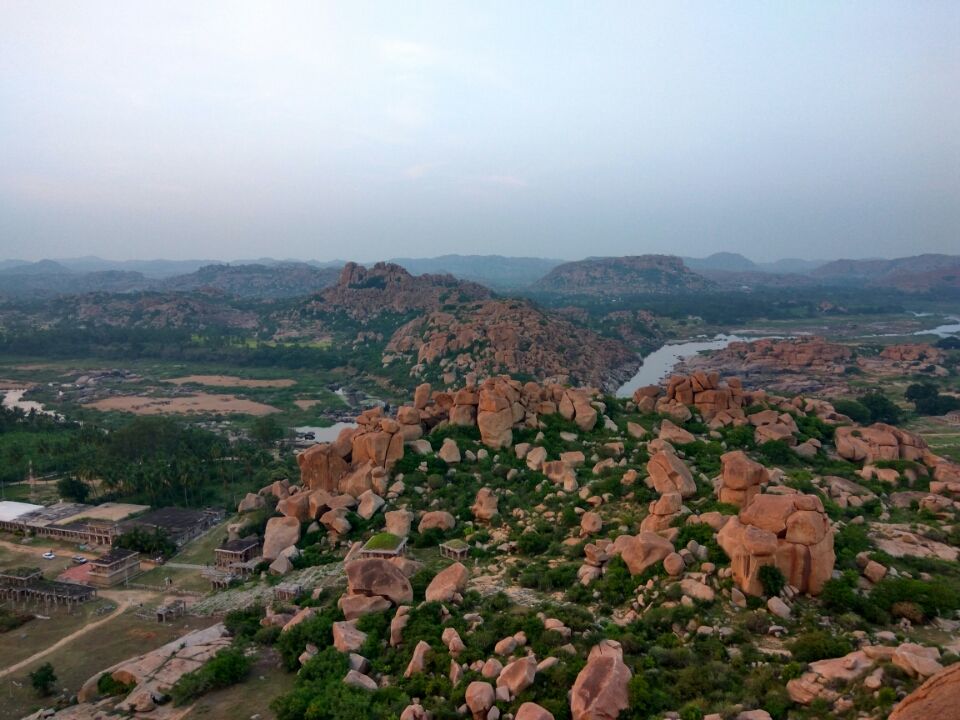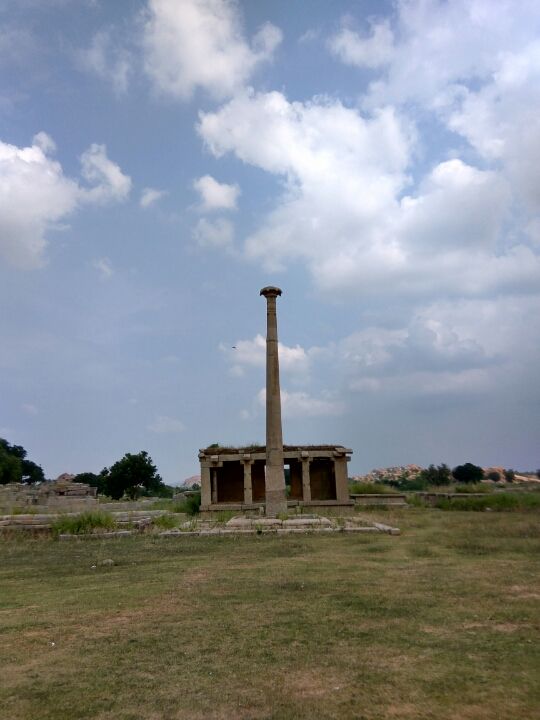 Joined by Kriti and Rijul the 4 of us sought a room in Gautami Guest house.
We were probably the only Indian guests at this amazing shack with hammocks tied onto palm trees and a pet dog to play with!
We went ahead and hired 2 Mopeds for ₹150/- a pop tanked it with petrol available for a slightly expensive ₹90 a litre.
And hence began our fab 'Moped' ing expedition into green paddy fields and boulder laden hillocks that dotted the entire landscape.
We took a acouple of diversions, parked our Mopeds and started climbing onto one of these hillocks. When a fascinating 'middle finger lock' caught our attention and we went trigger happy with our cameras.
The view from atop any one of these hillocks is surreal.
I will leave you with the photos to glance through.
We returned to our hotel for a very tasty lunch having ordered pasta and hummus with pita both of which were genuinely tasty!
After napping for about an hour we left again for the Sanapur Lake.
SANAPUR LAKE
OhhMyGaawd
Driving along this beautiful lake edged by bouldering hillocks was something I would love to go back to.
We parked our bikes and stayed here till the sunset.
Photos
PS One can Cliff Dive from a spot at the lake. Easy to find, will be filled with tourists chilling on it
PPS One will find warning messages about Crocodiles in the lake !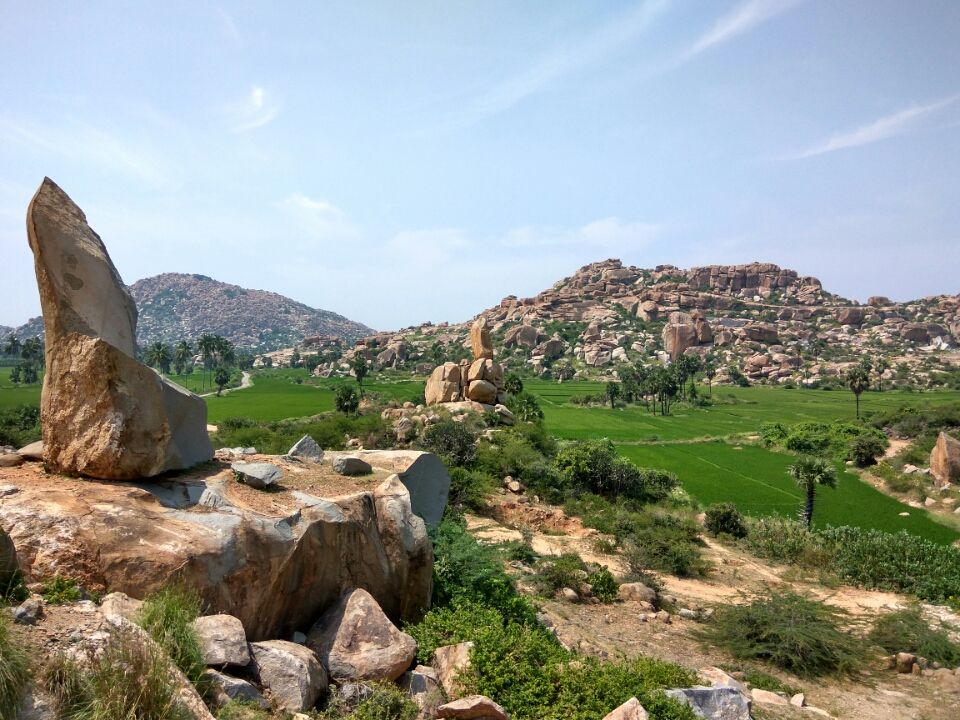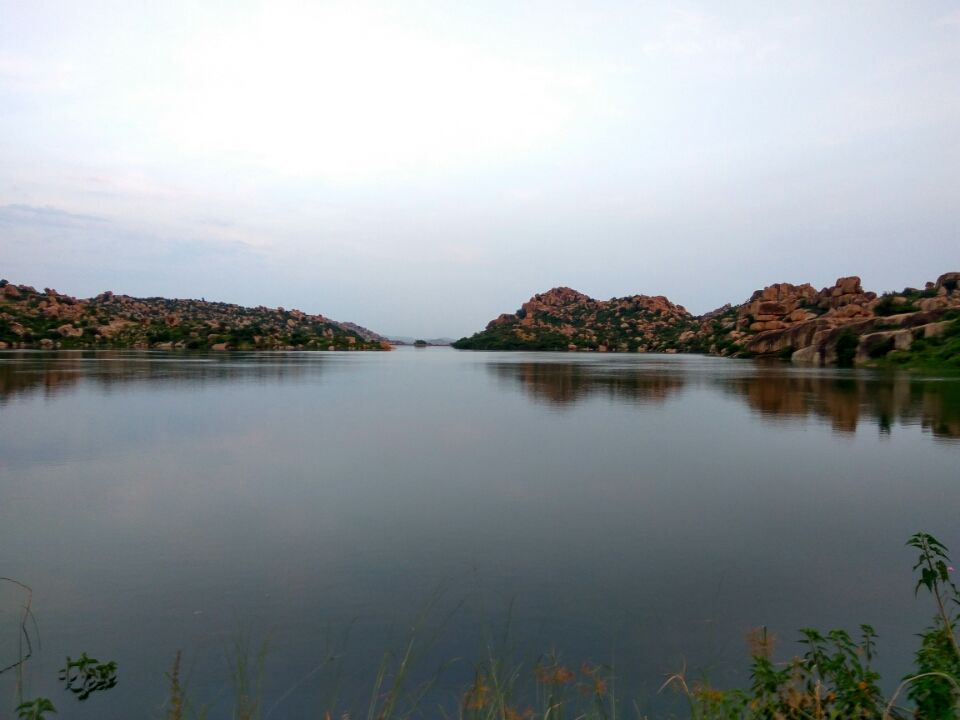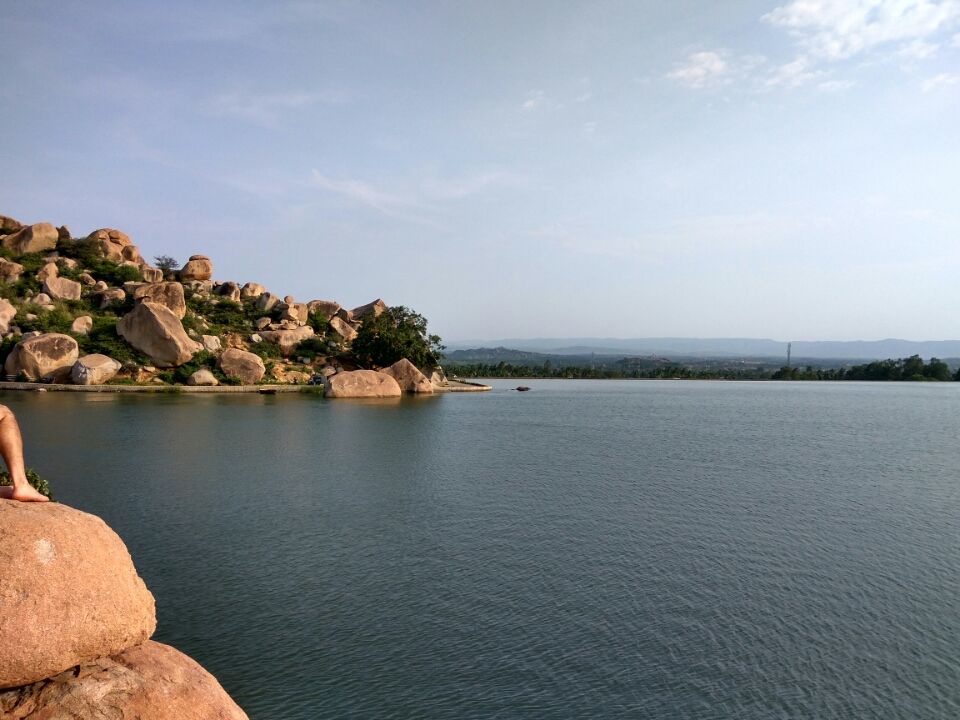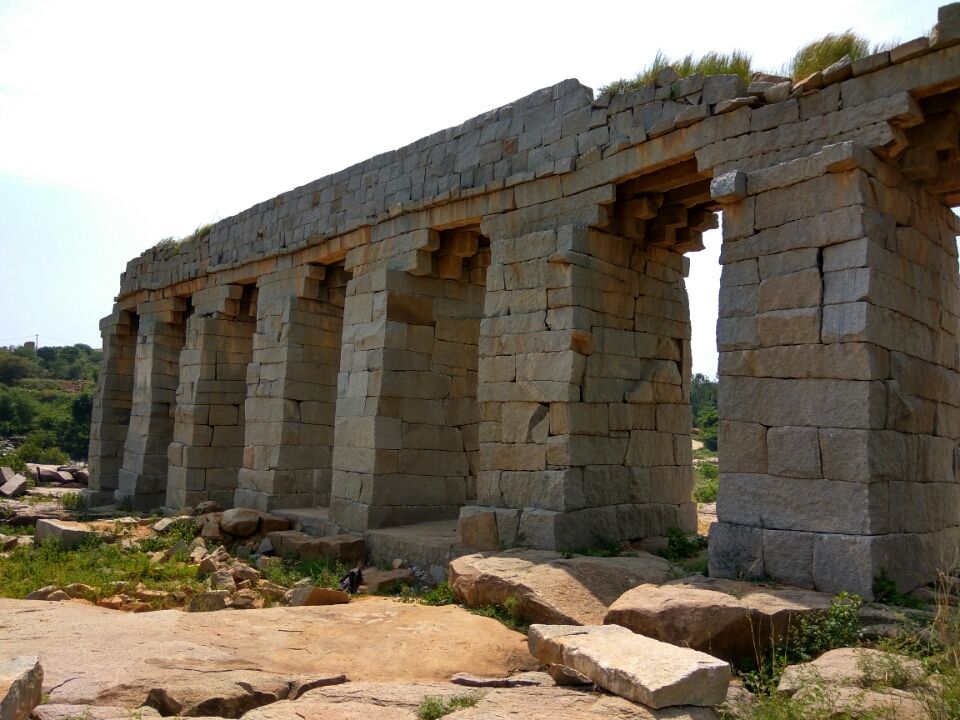 We had been informed about a cycling tour conducted by KTDC guides starting everyday at around 10 am. You can call up any guide and ask him for the tour.
We did eventually end up doing this tour.
The cost being ₹450 per person. The guide will take you around all important places.I Highly recommend the cycle tour.
We checked out of our hotels, put the bag at Mango Tree Restaurant near the Virupaksha temple (highly recommended resto) and started our 4 hour long cycling tour.
Tip- carry water, a cap and sunglasses.
We covered Virupaksha Temple, Mustard Ganesha, Royal enclosure (this time with a guide), Queens enclosure aka Zanana. And a lot more. Here's a sneak peak into all the places.
We came back to Hampi had lunch at Mango Tree, highly recommend the Thali they serve.
By 4.00 pm we left for the Vitthala Temple with the famous Stone chariot and musical pillars by auto.
We came back and immediately left for Hosapete to cacmtch our bus back to Manipal.
Hampi is a surreal experience. Only regret being - "Why didn't I come here previously?!"
Like our guide Krishna Kitti said "Happy Hampi"