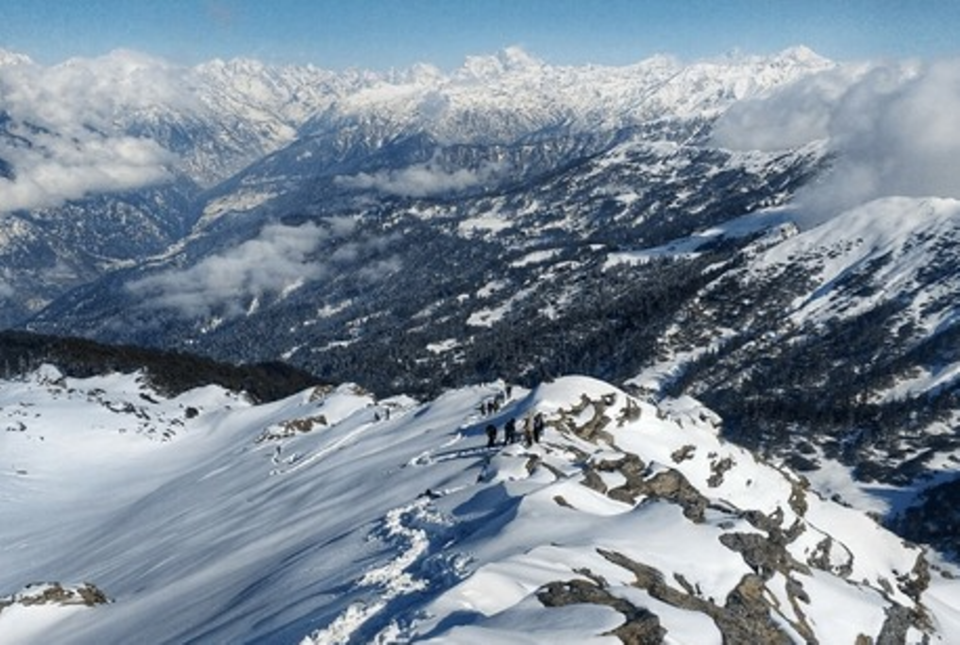 I had seen my older brother and parents lose friends steadily as they aged; they said it was because life gets in the way. I thought this could never happen to me and that the bonds I have forged with my friends will only get stronger over time. Then it happened; life got in the way.
I sent out WhatsApp messages to a group of our closest friends and a few calls later, we found ourselves planning a week-long adventure to conquer the Kedarkantha trek and strengthen the bonds of our "wolf-pack."
After much consideration, Kedarkantha seemed like the ideal choice because of two primary reasons. We were all beginners and we all shared a common love for snow. While it is one of the few treks in India that is accessible throughout the year, the best time to go hiking through the region is the winter season. The area is blanketed with thick, pristine snow which adds to the challenge and the beauty of the hike.
The peak of Kedarkantha was quite literally, and figuratively, the pinnacle of the hike, as far we were concerned. Not only did we get to experience the satisfying feeling of conquering the mountain despite the difficult nature of the trek but we were also left with a feeling of awe and wonder as we took in the 360-degree view on offer.
The region boasts of some of the tallest Himalyan peaks like the Black Pearl. The trail cuts through the Govind wild life sanctuary and national park which is home to some of the most diverse and mesmerizing flora and fauna that India has to offer, let alone Uttarakhand.
Most of the treks that we had researched averaged around a week and we took one of the shorter ones because not all of us could coordinate a longer period at a stretch. While we were hiking every day felt like an eternity because of the physically challenging but mentally gratifying nature of the trek. When it was over though, it felt like we had spent but a moment up in those snowy mountains.
The days were spent pushing through the snow and cutting through pine forests. The nights were spent surrounded by silence and the chilly winter air with a thousand stars putting on the most magnificent of displays.
I can safely say that the Kedarkantha trek renewed and sealed the bonds of friendship between the four of us as we camped next to a frozen lake, cut through thick forests and feasted on stunning views of snow-clad mountains set on fire by the soft rays of the sun. Till date, the four of us continue to go on our annual hikes.