The pandemic has ushered in a new era for us humans. Amongst the most terribly hit sector in 2020 was the travel and tourism sector. Although the entire 2020 was washed out due to coronavirus I got the opportunity to travel along with my family to Ujjain where my elder brother is currently posted. Ujjain is a small city located on the eastern bank of shipra river and is known best for its wide array of temples of which the Kaal Bhairav and the Mahakaleshwar temple are the prominent ones. The Mahakaleshwar temple will take an entire story of its own and is a tale to tell some other day but I am now going to focus on the Kaal Bhairav temple and tell you about its specialty. I still remember I was completely enamored by the temple as soon as I saw it. The song Kaal Bhairav Rahasya from a serial literally began playing inside my head the moment I stepped inside the temple. As it was pandemic time so we were not allowed to take any photographs inside. Hence I am using pictures taken from flickr.com and unsplash.com for our reference.
Above is the statue of god Kaal Bhairav who is the fierce manifestation of lord shiva in Hinduism. Both worshipped and equally feared by devotees bhairava is known for eradicating diseases, poverty, enemies etc. and is a mighty and powerful force to reckon with. There are thousands of temples in our country but what makes this temple special is in the prasadam that is served by the devotees to the mighty and fearless god. Alcohol/whiskey is served as prasad to the god. Yes you heard it right the divine madira is what relishes the all powerful Kaal Bhairava. Below is the pic which shows a man selling alcohol to devotees near the temple.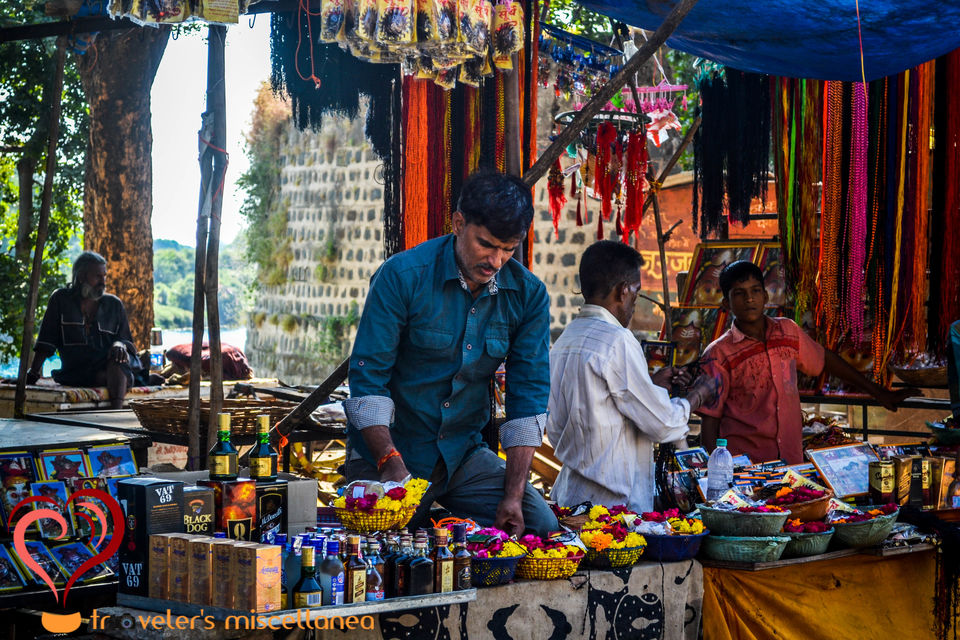 This is what makes our country special. It is truly said India is a country full of myriad cultures, rituals, people, places, languages which makes me want to travel the entire length and breadth of this country. I will surely explore it again the next time I visit Ujjain and my Dil will go #ExploreAgain.