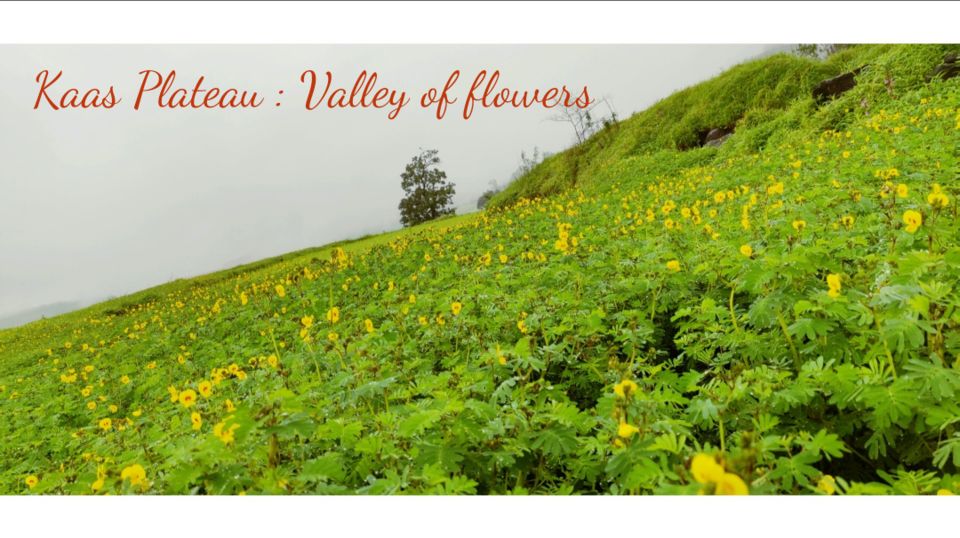 Maharashtra has got everything!
Be it beaches, mountains, waterfalls or treks. You name it & you have it. Just like this "valley of flowers". It is near to Satara city in Maharashtra. But I have to say, there are few drives in Maharashtra which are must.
You encounter some of the beautiful views during those drives. To name a few :
✓ Mumbai - Pune
✓ Mumbai - Goa
✓ Mumbai - Bangalore highway
I travelled kaas in the month of August expecting to see the valley in full bloom witnessing a variety of flowers. But when you are traveling from a different state, it is difficult to keep a track of perfect timings. But have to say that monsoon brings the best of Maharashtra.
Lush green mountains, continuous drizzling, scenic long drives can fill your heart to the core & still wanting more.
I just feel that if it would have been early or mid of September, we might have been able to see the valley in its full bloom. It was so magnificent that I don't mind going again & exploring the valley surrounded by hundreds of different flower's.
Also, to conclude on a positive note, it became UNESCO's World Natural Heritage Site in 2012.
Pack your bags for some breathtaking views, soulful drive & a lil adventure...
Totally worth it!