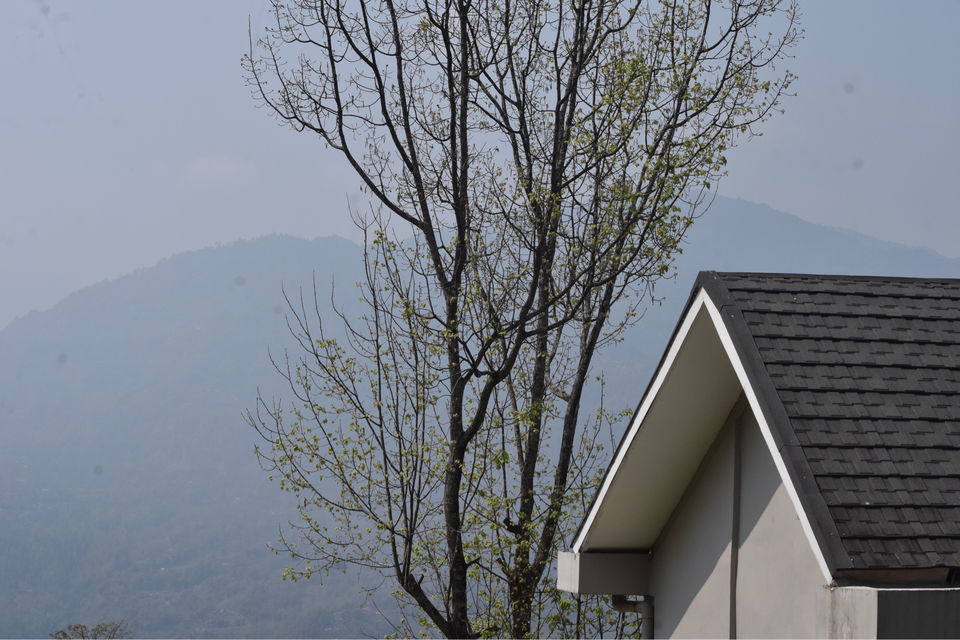 It had been a hard work for quite a few months and no breaks and we weren't liking it at all .Suddenly the calendar came as a welcome relief as Holi gave us a fantastic weekend .So us friends decided to take our families for a short vacation and a full blast into calmness and serenity .
Kalimpong came up as the final choice to spend our weekend .We booked an excellent property Sinclairs Retreat located in Kalimpong and this being an off season we got it at a great bargain .A double bed room cost us 4100 and we booked 5 rooms through goibibo.com.
So we decided to book the place at Kalimpong for 2nd and 3rd March and decided we'd do a late checkout and head back home on 4th.the day before the trip was spent in the planning phase of buying the necessary ingredients and we took our own booze .
So after having a holi blast on Thursday , we left at 9:30 in the morning with our cars after a thorough checkup since we were going uphill and finding repairs and maintenance in the hills is very tough .We carried decent winter wear as we were aware that Kalimpong temperatures would be far lesser than Siliguri .
Our first stop was Hotel Goutam at Sevoke where we had fantastic Aloo Paranthas and Toasts .In an hour we were off again and without any further breaks we reached Kalimpong . The resort is a good 4 kms before Kalimpong so we followed the directions and reached the resort .
On reaching the place we were amazed to see that it was exactly how we saw it in the pictures . A sprawling property hidden away from the hustle and bustle with beautiful flowers , majestic trees and the chirping of birds . In one line it would be serenity mingled with extravagance .
We were given adjoined rooms with own private place ,we just dropped our luggage's , came out on the porch and started sipping beer on the lawn . The place had an eerie feel about it and the off season and fog made sure that the silence around was even more enthralling .In a while , with us friends chatting and relaxed , all of us were in splits for no reason and the cacophony lit the place up. We were having a blast when people started feeling hungry .something in us just couldn't calm our satiety centers and the food tasted awesome and we kept hogging till our stomachs bloated .
We decided to rest for a while and start the party again at night . As decided we woke up a little late in the evening and started our chatter .We laughed our hearts out as Suvronil's humour left us with no choice .Our bellies started hurting in the end . The party continued till 2 am and then we called it a day .
Day 2 started late as as one of us had to wake us up as were were getting late for breakfast .So our friend Rony did that dirty job of waking us all up but we were elated to see the awesome breakfast spread .Post breakfast the ladies wanted to visit the town and the tourist attractions. I wanted to see them too and also due to my interest in photography I went ahead with them while the guys and one of the ladies(Hiya) stayed back as they wanted to relax .
Our first stop was a Tibetan Monastery on the way to Dealo . We had to trek a bit to reach the top of the hill where it was located . The buddhist prayer flags made the way even beautiful as they fluttered in the wind .the tiredness of the trek was gone as the prayer was on and the gong sounds felt divine . We were given some Prasad and what struck my eye was the Indian Tricolour fluttering along with the prayer flags on the hilltop which gave me immense happiness and pride .
After visiting the Gumpha , we went ahead towards Deolo as the shops kept luring for Paragliding throughout the route , Kalimpong is amongst very few places in India which has parasailing adventure sports .Avoiding the lure we went ahead towards Deolo , a very popular tourist spot and view point which gives you a panoramic view of the Kalimpong town and nearby areas.Frankly speaking we were a bit disappointed as there were better view points along the road . this place was nothing but advertisement . The fog didn't even let me click decent photographs but the dampened spirits were awakened as we decided to go ahead with a risky sport , paragliding . Three of us Munmun, Pritam(Munmun's brother ) and myself decided to go ahead with the challenge while Eepsa and Sanghamitra decided to stay back and not take unnecessary risks .
It was expensive as it cost us around 2200 per head after extreme bargaining which was done by Munmun. We being from Siliguri and knowing the local language(Nepali) helped us get this hefty discount .The peak season rates go up to Rs 3500 per head.
I went ahead with this because I have an extreme fear of heights and I needed to break that . Before taking off we were made to sign a bond that stated that its a dangerous sport and nobody would be held responsible for any mishaps . I just went ahead and signed .
The take off was smooth but as I went higher , I could feel the strong wind and the chill , the things below started getting smaller and smaller , the chill inside me gave me a strange feeling of satiety and apprehension . I kept taking the video and also kept talking to the guide . Once we were too far up , I could feel my guide struggling to negotiate the wind and was having a bit of difficult taking the parachute down for landing . In the distance I could see the parachutes of Pritam and Munmun making their landing . Just then my guide asked me to shut down the cam and sit tight . he suddenly dis some zig zag maneuver which almost made me puke all over myself coz I could feel that I turned quite a few times but finally I could see my parachute inching closer to land as I left a sigh of relief .
We landed on a football ground way below the starting point and we were taken back by them to our starting point where we had kept the car and friends waiting .
They were relieved to see us and kept sharing about what they heard about paragliding while why were way up . One out of the hazards as stated was that some paraglider had reached Sikkim because the winds were too string for them to land back at Kalimpong . We were relieved to be back though ????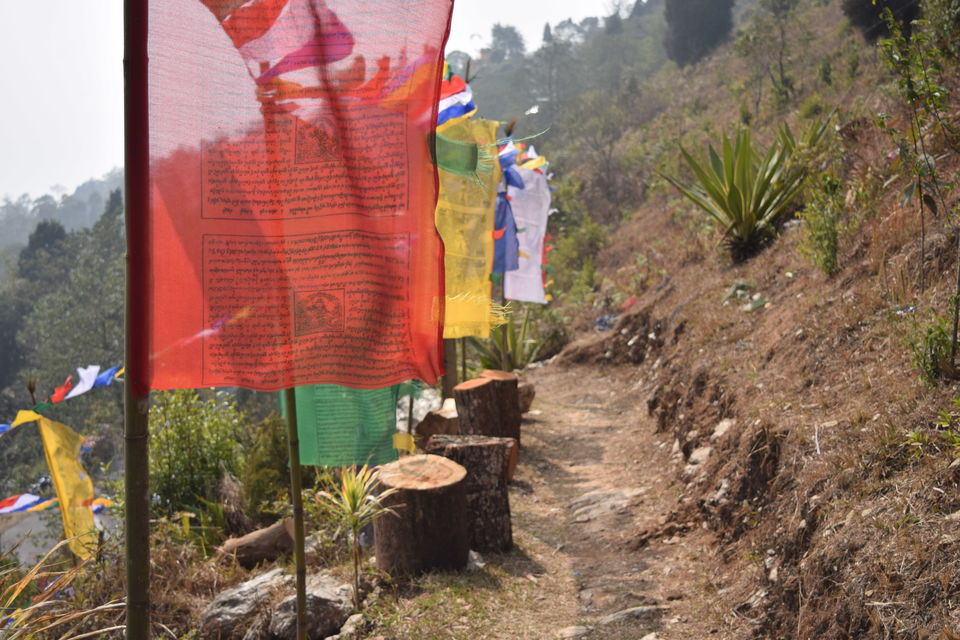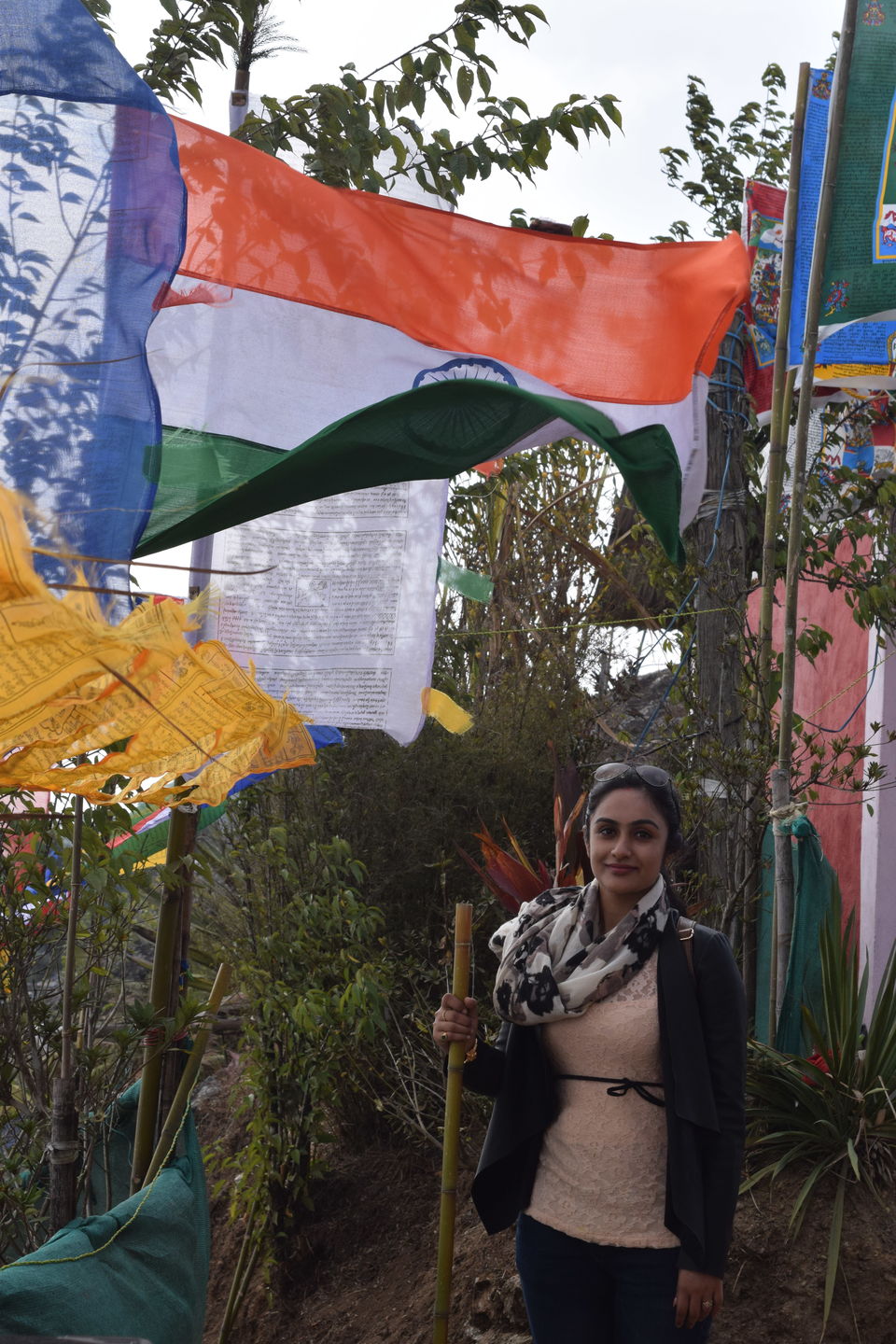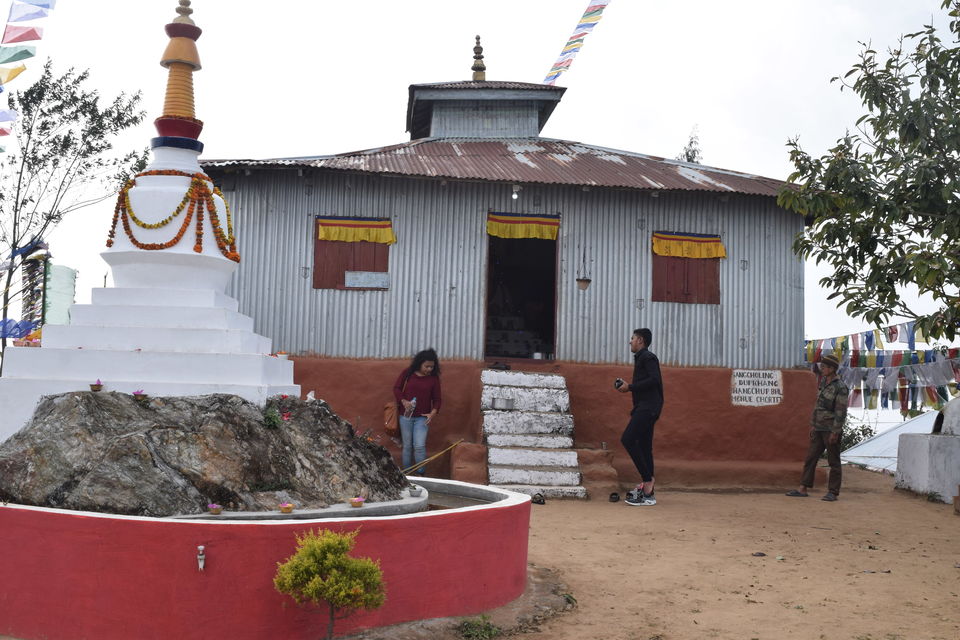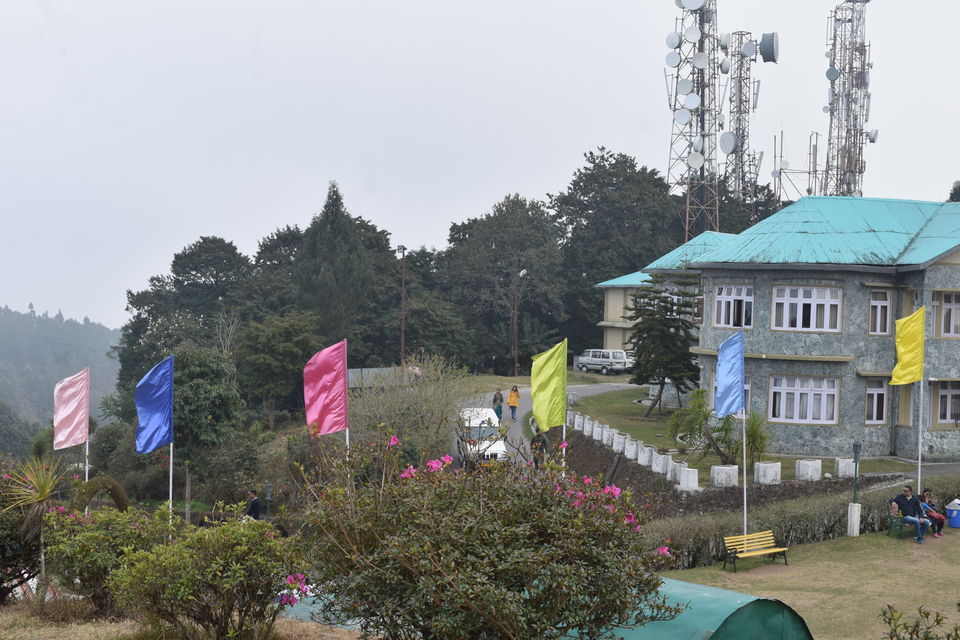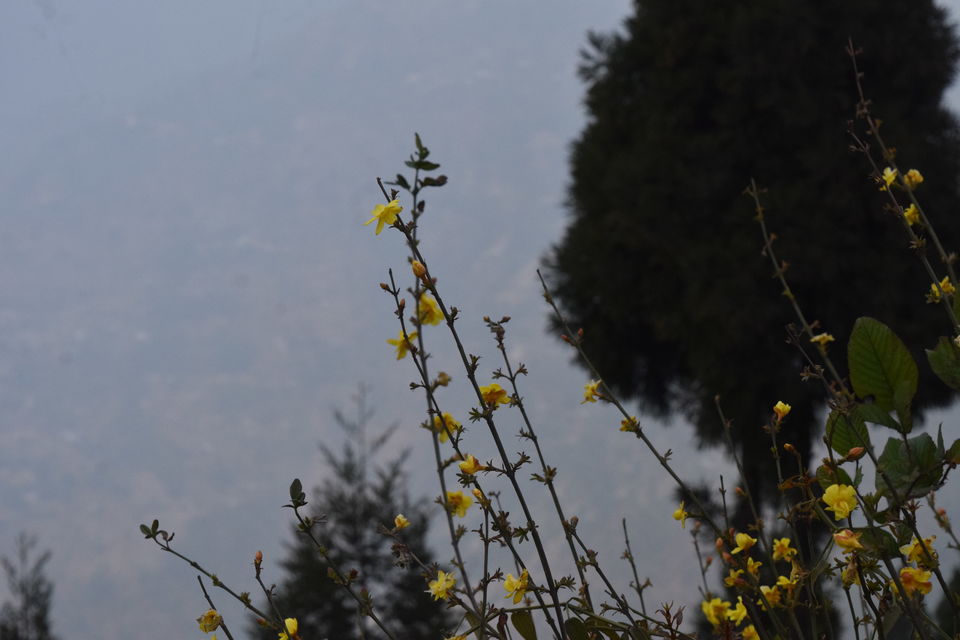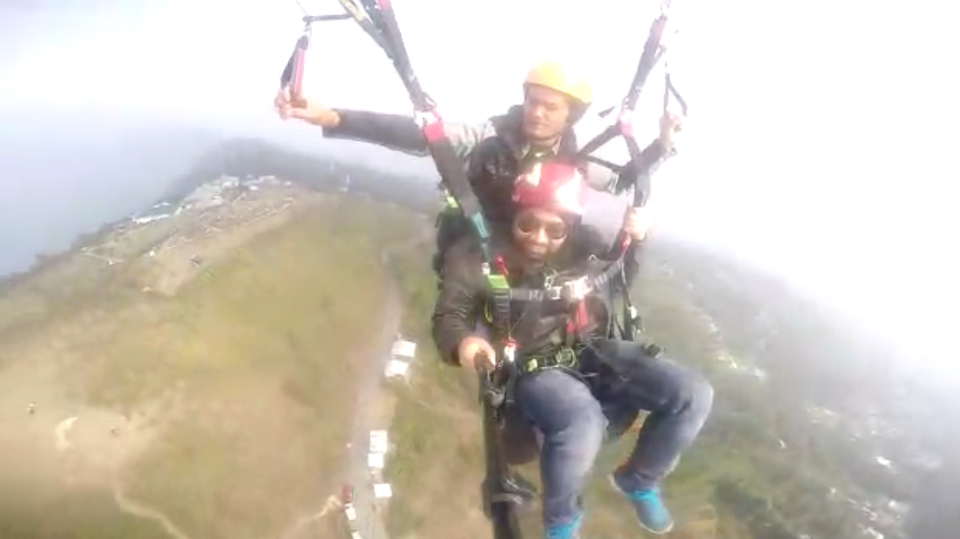 Post the adventure we went ahead to the market as we were very hungry . We skipped the Cactus Nursery as none of us showed much interest and went past one of the oldest & most famous schools in Kalimpong Dr. Graham's Home. We had lunch in a small Chinese restaurant called China Town and I should say , the pork momos , the chicken items and the rice and noodles tasted awesome .
We than had sweets from Pravash one of the oldest sweet shops in Kalimpong . We bought some booze from the wine store and went back to our hotel. We were supposed to visit the Durpin monastery but we weren't left with enough time for that as it was already dark..
The darkness was enticing . I should say that darkness , the glimmering lights at hilltops and a silence brings along an eerie feel in these quaint hill stations. As we passed by Morgan house ,considered to be a haunted place Eepsa wanted us to stop and feel the air but one amongst us had no intention to meet ghosts so we went ahead to our hotel.For travellers the Morgan House stay is a good place to stimulate your paranormal senses ..
Back in the hotel , people had relaxed with beer ,spas , swimming and deep naps.. We came back tired but they were already waiting for us and the party started again . The silent neighborhood was again resounding with laughter .
We ended the party by 12:00 am and crashed to our beds .
Next morning we suddenly realized that party was over and its time to get back home , We took our breakfast ,dived into the pool and had some fun while some of our friends watched with beer outside .
Once out we packed our bags and started our drive back home , we all wished for the party to have lasted longer ..
Till next time .
Our group from the left
Suvronil ,Munmun,Hiya,Rony,Sandeep,Sanghamitra,Avik,Dhruv(myself),Eepsa.