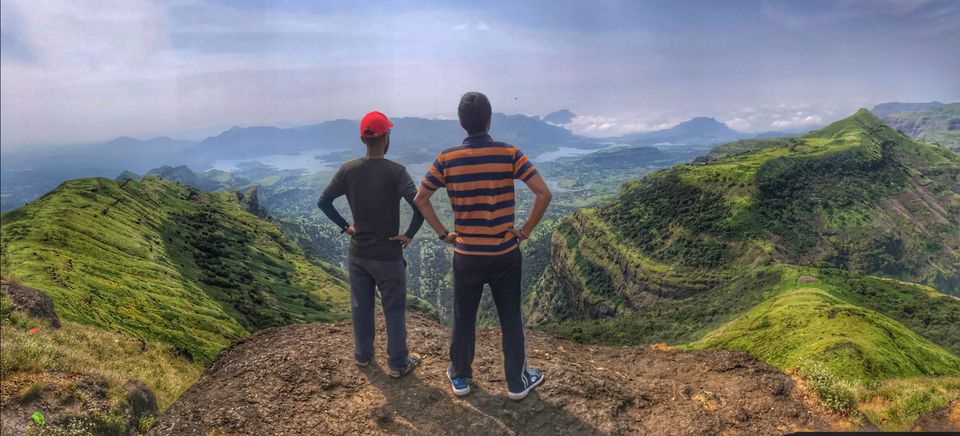 * COMPLETE ITINERARY GIVEN AT THE END *
A long 4 days weekend was around the corner because of Gandhi Jayanti holiday on Monday 2ndOctober 2017. So me and my friend Pragvansh Patil were having a chat about making a plan to go some place and take a break from our daily routine. At that time going to Kalsubai was on my mind and as soon as i told him he agreed to it immediately (Rarely we say no to each other's plans). So the planning for the trip begin. He made a proper itinerary of the trip within a hour. Also three more people Aniket Bahira , Hitesh Ladva and Prashant Phadke ( Pashu Mama😉) joined us on the trip. I was excited as I didn't knew anyone of them and we were going to meet for the first time.
   We decided to reach the base village Bari a night earlier so we could start the trek early in the morning. I woke up as usual by 8:00 am and got ready. I made a list of things to carry and started to pack them in the backpack. We already decided that  we will leave by 3:00 pm as Bari village is around 4 hours drive from New Panvel.
   I was ready with everything packed by 12:00 pm. Pragvansh was coming to pick me up by 2:00 pm and he was on time as always. We picked everyone from there house except Hitesh because he was going to join us later once he gets the permission from his boss( that's the life of a civil engineer). So we did some grocery shopping and left Panvel around 3:00 pm as planned.
   The drive was great as we didn't face any traffic and were on time. The NH8 road is well maintained and driving on such road is always enjoyable for anyone.
   After a hour of drive we stopped at the FoodHub in Shahpur and decided to have some food. We wanted to eat something healthy but in the end as always everyone went for the MacDonald's 😂. We ate while watching the IndvsAus match in which India was winning so we spent some more time there 😂.
   As soon as we finished eating we left and then went non stop to Bari. We stopped just once at Ghoti as Pashu Mama suggested that the Bhel over there is damn tasty. So we decided to give it a try and yes it was tasty but very spicy. We left in 15 minutes and now we were around 30 minutes far from Bari.
    We reached Bari around 7:30 pm and were searching for a safe and good place to pitch our tent. We went in the village but there was no place for the tent and the car. Finally we decided to pitch the tent beside the road as there was enough place for the car to be parked and also for the tent( Though this is not recommended but we had no option). After we were done with the tent, Pragvansh and Aniket went back to Kasara to pick Hitesh who was coming there in train. So they left immediately while me and Pashu Mama had some nice talk. I took a good power nap and felt really fresh when I woke again. Pragvansh and gang came back around 10:30 pm. We immediately had some food that we brought along with us in tiffins for dinner. Had some fun talks and around 11:30 pm we went to sleep.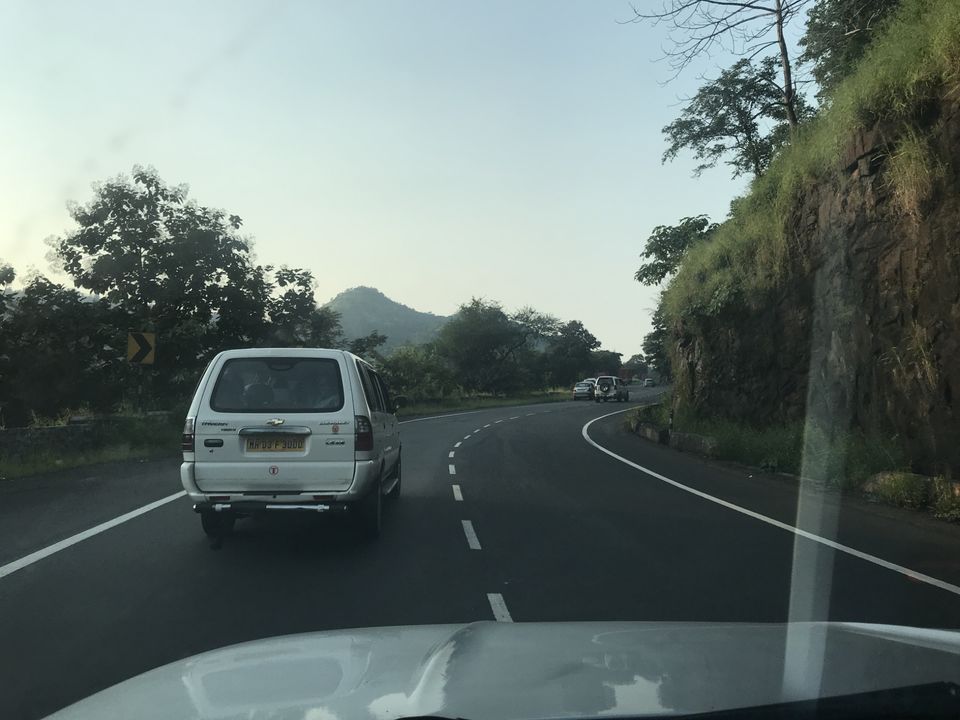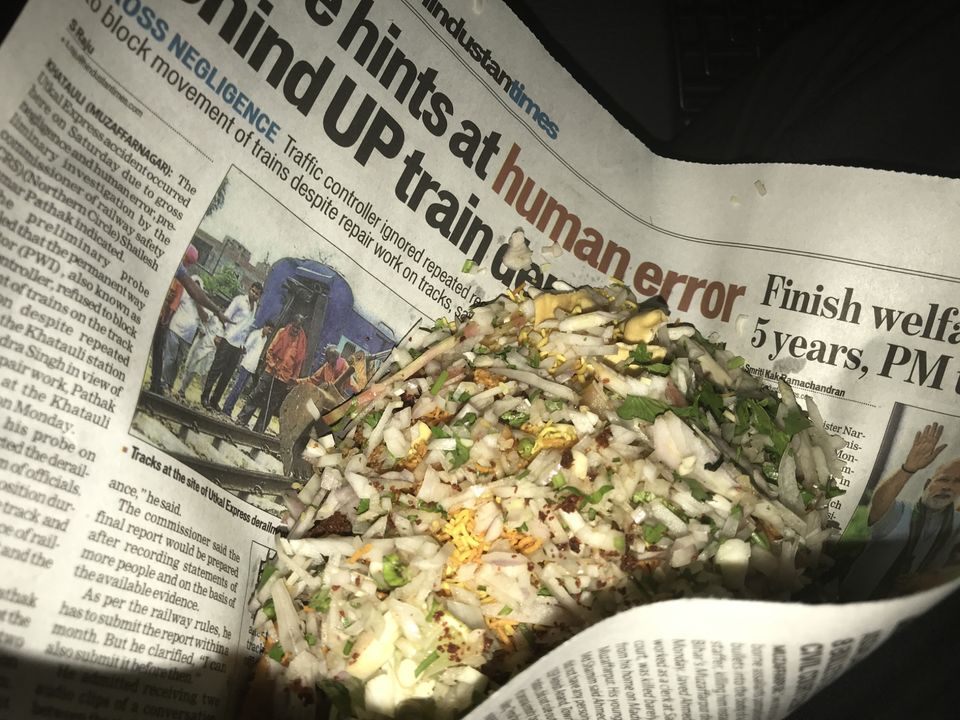 Everybody woke up at 5:00 am sharp. Pashu Mama got busy in preparing breakfast and coffee while we packed the tent. The climate was very pleasant and we all were feeling really fresh and energized. We finished with our breakfast in an hour and were ready. Everyone took at least 3 litres of water in the bag. At 6:30 am we begin and started walking towards the village. Also me and Pragvansh had planned to make a vlog about the trek, so we were excited. Even though it was a holiday there was no crowd. Usually on weekends there are almost 1000-1500 people visiting Kalsubai( Yes it is this crowded).
After only 30 mins of trek Pashu Mama begin to feel tired ( as he is not a frequent trekker). He was taking a break every 10 mins. So Hitesh and Aniket went ahead while me and Pragvansh stayed with Mama and also shooting for the video. The first hour of trek is bit tiring but after that all we need to do is to climb the ladders. After climbing all the ladders the last 25-30 mins we trekked and reached the top. Hitesh and Aniket completed the trek in 2.5 hours and we took almost double the time because of the vlog and Pashu Mama.
   But we had time in our hand as we started the trek very early. The feeling of reaching the top of Maharashtra and conquering a peak is unexplainable. The cold breeze and the view of Bhandardara and the mountain ranges is splendid. There is a temple of Kalsubai Devi on the peak and people climb the mountain just to visit the temple. We spent about an hour on the top and then we begin to descend. Pashu Mama was really tired so Aniket and Hitesh stayed back this time. Pragvansh and I went ahead and reached the village first. We made some pohe( for the first time) for everybody. We reached down in 2 hours while the others took 3 hours.Till that time Pragvansh had a good sleep because he had to drive the car again till Panvel.
   We left Bari around 4:30 pm and went non stop to Thane. There we dropped Hitesh who lives in Kandivali. From there we went to Airoli to try the famous chocolate pan over there. I recommended it as I study in the college in Airoli. Luckily even this time we didn't face much traffic and reached Panvel by 8:45 pm. In the end i would say that the trip was extremely successfully and everything went according to the plan. Thank you.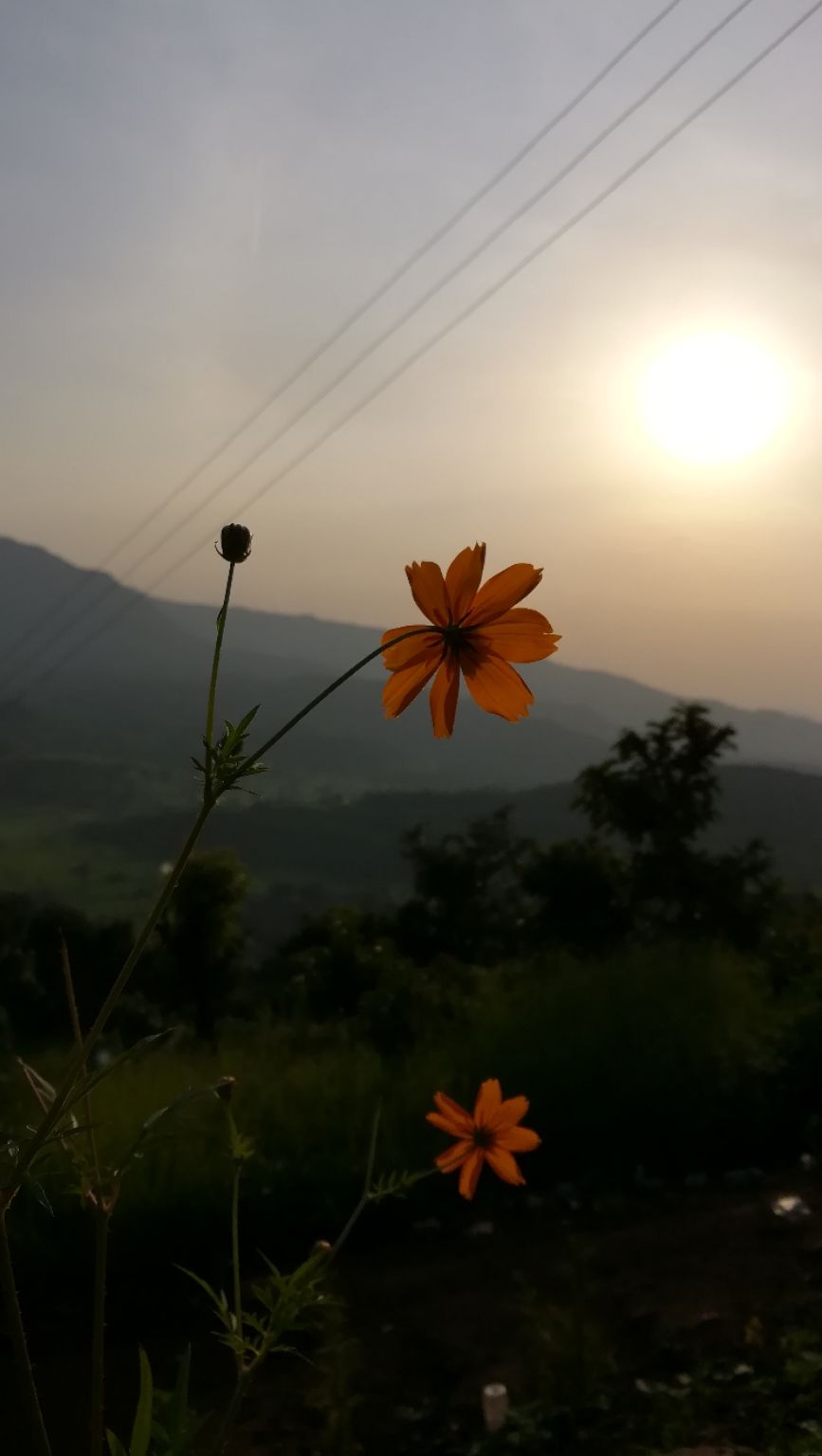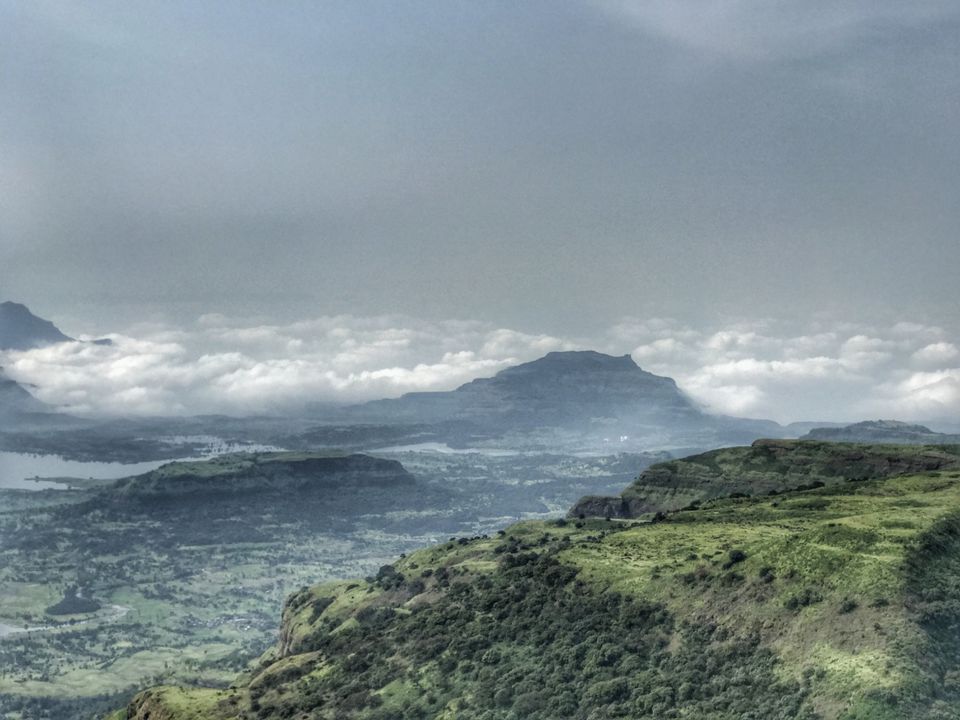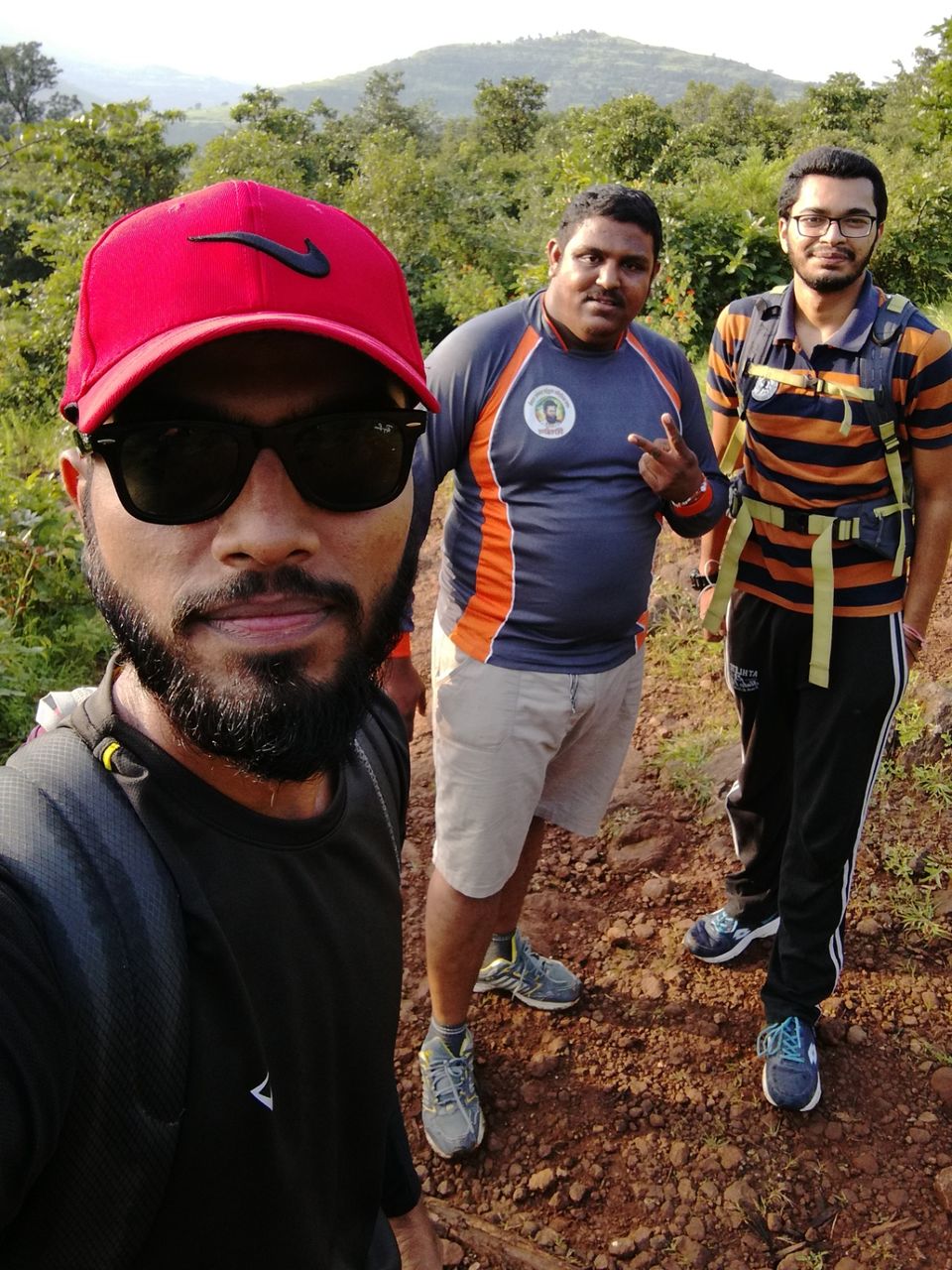 Kalsubai Trek Itinerary
Grade: Medium
1 st - 2 nd Oct 2017
Oct 1 3.00pm
Leave Panvel at 3pm for 4-hour drive to Baari Village (Base of Mt. Kalsubai). Take a break near Igatpuri, if desired.
7.00pm
Reach Baari Village. Freshen up, set up camp, have dinner and rest for the night.
Oct 2 5.00am
Wake up and start preparation for trek. 6.00am Begin trek to Kalsubai. Should take 2.5-3hrs. 10.00am
Reach the top. Have breakfast (packaged food carried along), rest, enjoy the view and click photos. Spend about 2 hours at the top.
12 Noon
Start descent towards Baari Village. Approx. 1.5hr. 2.00pm
Reach Baari Village. Take time to rest, have lunch and prepare for the journey back home. Alternatively, leave Baari village and have lunch at one of the Dhabas along the highway.
3.00pm
Leave Baari for Panvel. Take a stop around Igatpuri for refreshments. 3.5 to 4hrs.
7.00pm
Reach Panvel.
Note: A slack time of 20% has been added to each activity in case of unforeseen circumstances.
Expenses
1. Diesel: 2700
2. Toll: 200
3. Lunch: 1200
4. Evening Snacks and Refreshments: 800
Total: 4900
Contingencies @10%: 490
Grand Total: 5500
Per Person (Considering 8 people): 690