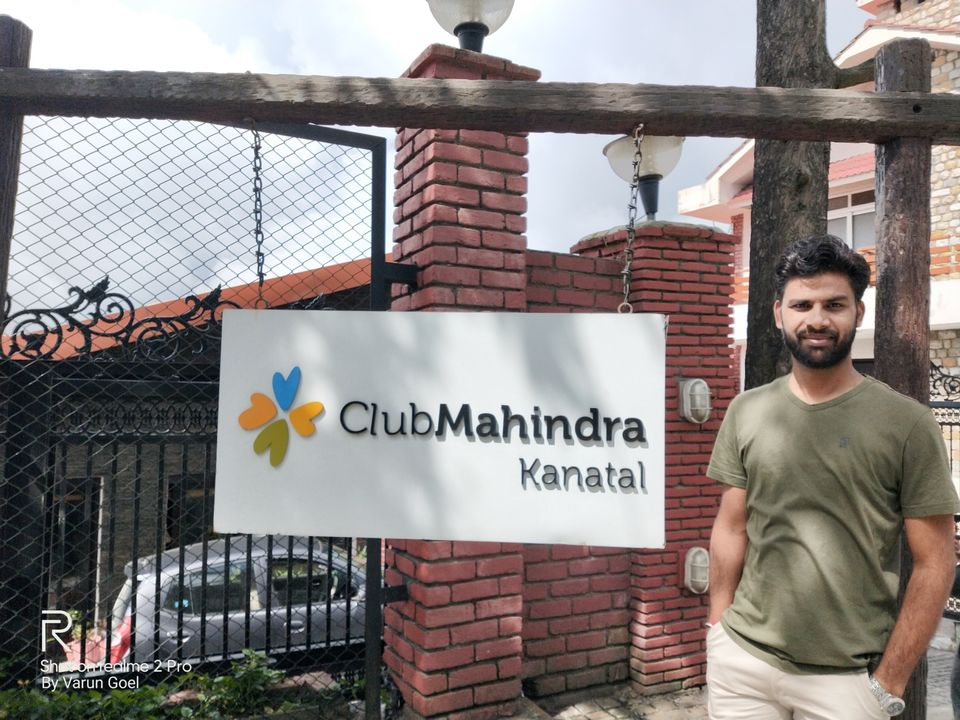 Club Mahindra, Kanatal - It is one of the best properties I have ever been too. It is located approximately 12Km from Chamba and 38Km from Mussoorie on Chamba-Mussoorie road. Kanatal is almost 8500 feet above. Few decades ago, there was a pond which dried up and people started calling it "Kaana Taal". The word "Kaana" is used for dry things and "Taal" is pond. It was really pleasant being here...the temperature ranges between 10-20°C in summers and -5 to 5 °C in winters.
Places to visit:
Surkanda Devi:
It is a temple dedicated to Sati. Surkanda is where the head of Sati fell down when Shiva carried her head on his Trishool from Kankhal. A 360° view from the top of the temple is great.  Surkanda Devi is the highest point in Kanatal. You can visit this place from two different routes. The first route is cemented and consists stairs too. The second route is old stone age route with narrow path.
Kaudia Range: (Nature walk in forest)
The Kaudia Range is maintained by Tehri Forest Department. I preferred my walk into this Jungle in morning. I woke up and get fresh, then I started my morning walk around 8 am. When I stepped into this Jungle and walked few metres, guess what I found..."Mist" and alone path. This was so beautiful guys and picture perfect. The sweet voice of birds, sound of wind & leaves, green trees all around covered with white mist...OMG. I told myself...this is "You". It is filled with many varieties of flowers and trees. The walk into this jungle path is masmerizing and is non forgettable.  I came back from the walk after an hour and got ready to travel again.
At Club Mahindra, Kanatal...the staff members are really nice and I'm really thankful they allowed me & family to plant a tree called Golden Shower into their premises.
For Mussoorie, please read my Blog:
Mussoorie – Untouched Beautiful Landscapes
https://tripoto.page.link/MUeZ