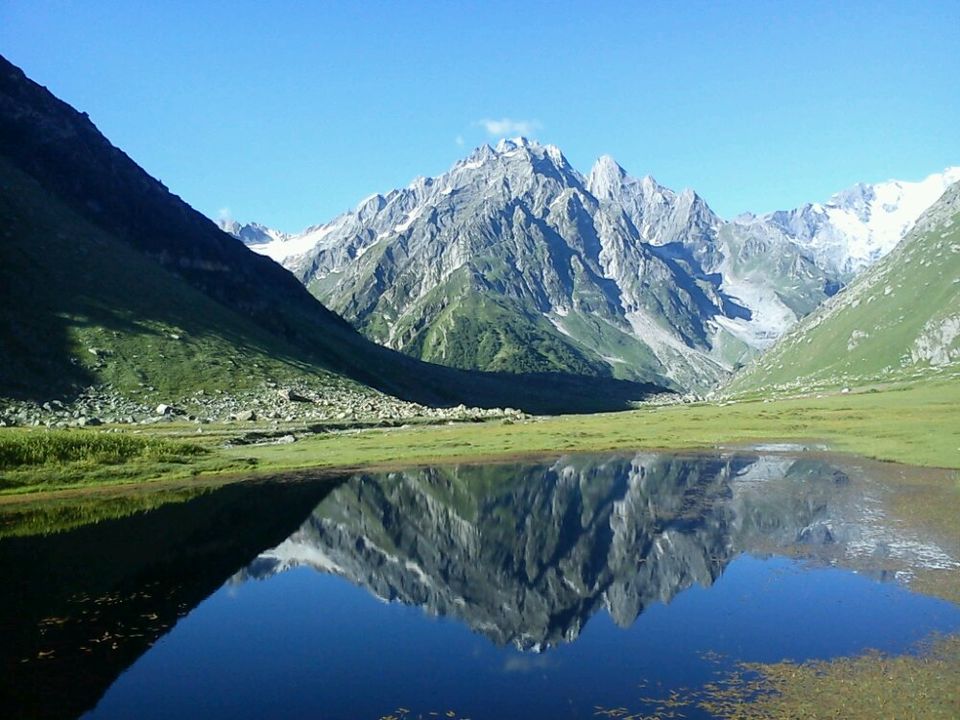 Kara Lake, located along the Bhaba River, is a captivating attraction. The scenic splendours of Bhaba Valley include magnificent scenery and charming beauty. Bhaba Valley is a trekker's paradise, a writer's dream, a poet's inspiration, and a nature lover's paradise.
The Bhaba valley is noted for its stunning surroundings, including deep forests and flower-strewn meadows. This hike ascends through Mastrang's single-crop fields and passes through mixed coniferous woodland. Finally, the path leads us through small clearings of potato and buckwheat until we reach the Mulling meadows.
When crossing the pass and entering Spiti, one is taken aback. The landscape has an alien feel to it. The barren, jagged Rocky Mountains rise thousands of feet from the valley bottom. A landscape of rocky crags and slopes, ranging in colour from pale pink to brilliant scarlet, alternates with the glaciers' delicate blues and greens.