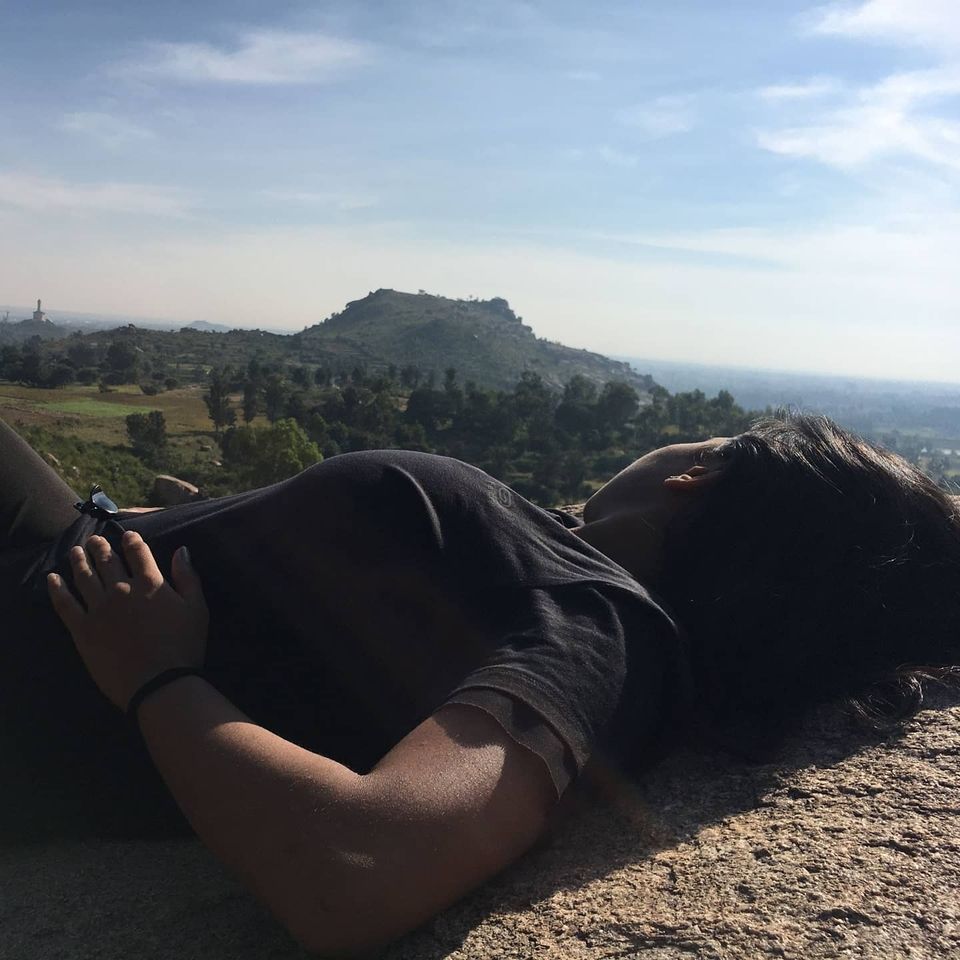 Channagiri betta or Chanakeshava trek
is one amongst the Nandi hill range .
(Nandi , Skandagiri, Chennagiri).
It is absolutely CLEAN , RAW , UNTOUCHED AND SCENIC PLACE I HAVE EVER COME ACROSS !! 🙆
So the basic details of reaching this location ofc would be available anywhere, Let me guide you as to how  adventurous this place can be for US! 🤩
There are two enteries to this hill ,
we started off from the sultanpet trail (near Nandi hills side), the other one is from Channapura village(devengere district) from where you might find a temple and a small pond on the way as well !!
We started off from sultanpet trail which is pretty easy,  Majorly in the form of stone steps & small sections of boulders making it even more Raw.
The best time in my opinion is during the sunrise. The views are simply magnificent , taking you through a glimpse of galaxy. (You will have to start the climb as early as 5:00 am to reach on the top on time )
Once you reach the top from sultanpet side trail ,on the left hand side climb the small boulders and RELAX to enjoy the sunrise❤️😍 You just cannot miss the view from here. It's the perfect view point. **Now here's the fun part**
Make it even more exciting and Adventurous by ascending the trek through the sultanpet trail and descending it from the Channapura village side , like how we did 😜
Now What about your vehicle's ??
Heres what you can do after descending!  Walk for a few kms to enjoy the raw village beauty and its farms and then take a lift from there to the starting point. 😉 Fairly this would workout incase if its for two people orelse you will have to walk close to 12kms to reach the starting point.
Any one of the ways you can opt from the above and make the most of this one of kind trek...
ONE MUST ASCEND THIS KARNATAKA BEAUTY 😍
NOTE:
▪️Please check before hand if any permissions are required when you decide to trek as rules might change.
▪️Wear full length cotton clothes as there are many thorny shrubs on the way .
▪️Transportation: Car or two-wheeler
▪️Parking space available
▪️Fairly easy to moderate trek (6-8kms up and down- 40mins each side)
▪️Highly recommended for beginners
▪️Costed me hardly 300/- including food and fuel
▪️Nandi Upchar at Devanahalli is an amazing breakfast place to hop on !
FOR ANY FURTHER QUERIES & also if YOU WANT TO JOIN ME IN MY EXPLORATIONS , DM!! 🤗
#karnatakanaturelovers#vocalforlocal
#karnataka #karnatakatourism #travelkarnataka #india #bangalore #ig#travelphotography #photography #travel#incredibleindia#incrediblekarnataka#karnatakafocus#karnatakaphotographers #karnatakadiaries