A beautiful and vibrant city which starts showing its rich cultural right after we landed at the airport. Amazing and beautiful airport with things that you won't find anywhere else. There is a whole shopping complex cum food bazaar just outside the airport. Although the airport is far from the main city, you won't find any difficulty in commute. You want taxi, Uber Ola and Meru cabs are easily available there at reasonable price. You want to travel cheap, go for City bus ride for anywhere you want. The bus staff is co-operative and helpful trying to help you in anyway they could. No matter you don't know the language, they will ensure you won't have any difficulty. Not just the bus staff, I am finding such hospitality in whole city.
In the evening we went to ISKCON TEMPLE. You can take metro to reach here. Nearest metro: Mahalaxmi Metro Station. Beautiful and very large temple with amazing architecture. Just see the photos and enjoy. The photos of inside the temple I couldn't share and photography not allowed inside but that's good otherwise there would be nothing left to be amazed off. So, go inside and get amazed by yourself.
Now it's my first time in South India, so I got to try south indian food, so I ordered a South Indian thali which was awesome. They serve a lot at a very reasonable price. I got this thali at ₹55, I was very hungry and it made my tummy full. Plus I get to enjoy 4-5 South Indian dishes altogether. Isn't that amazing?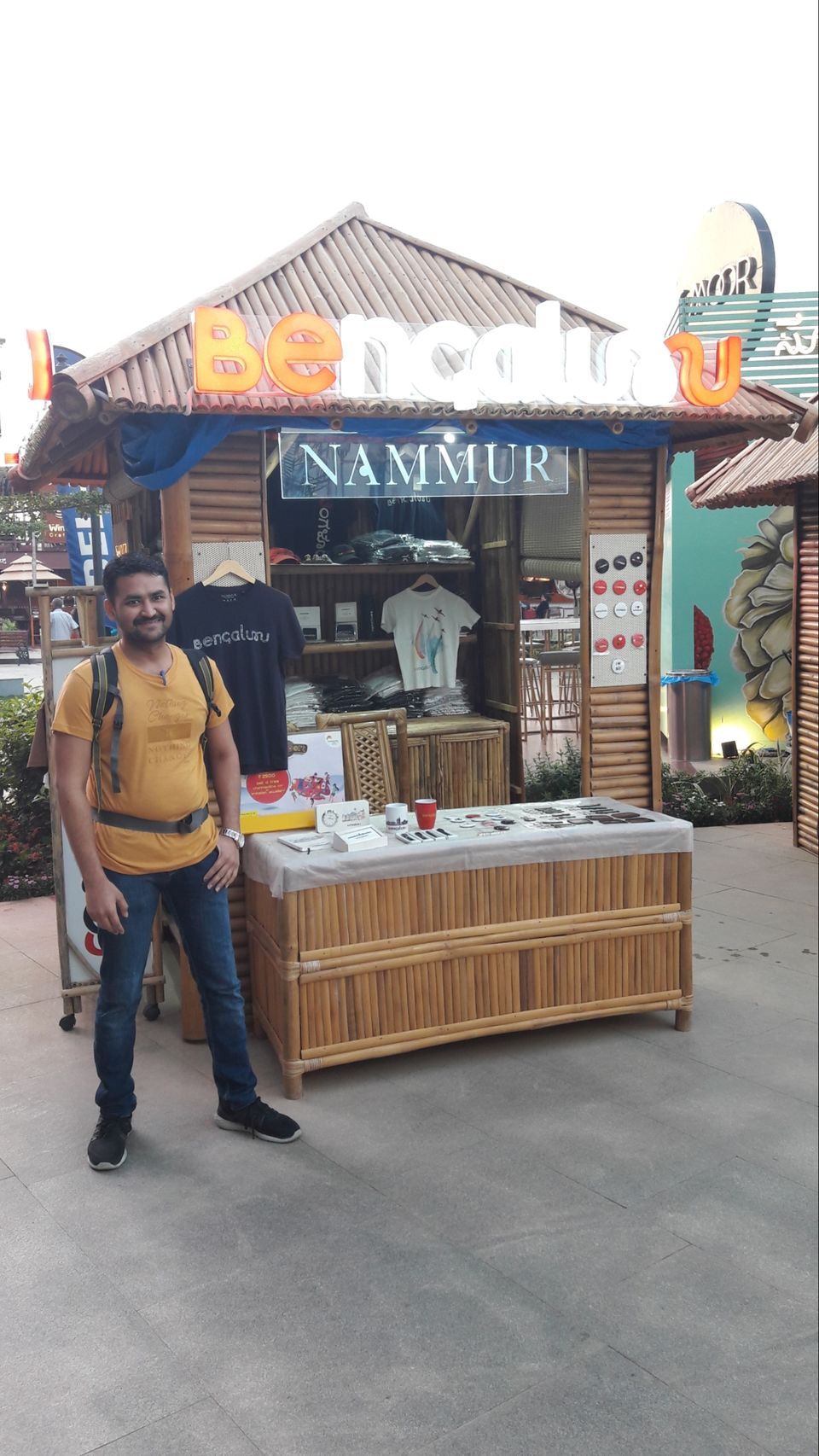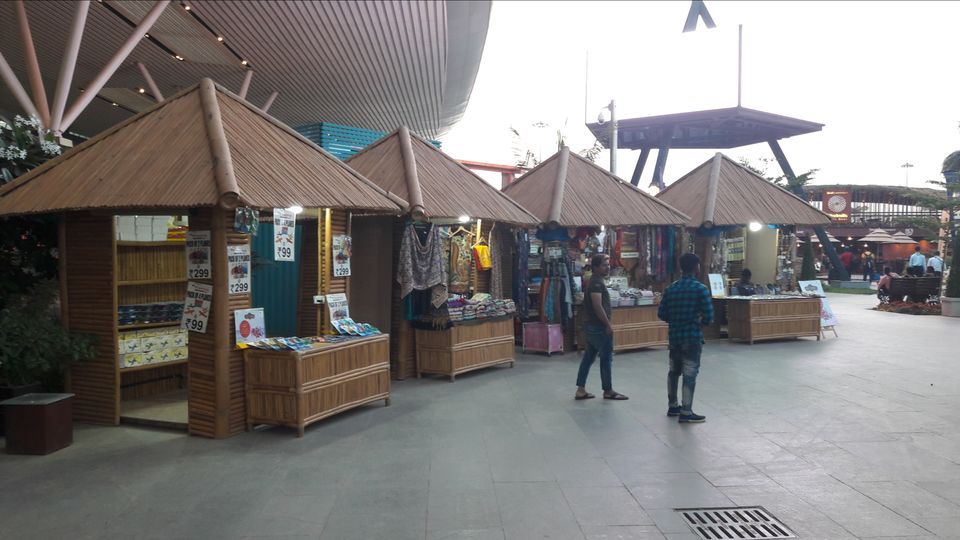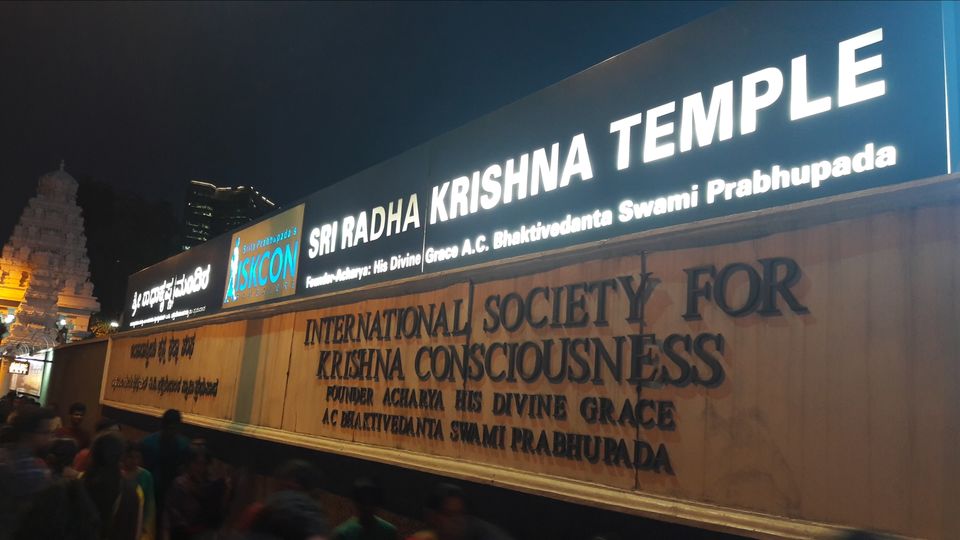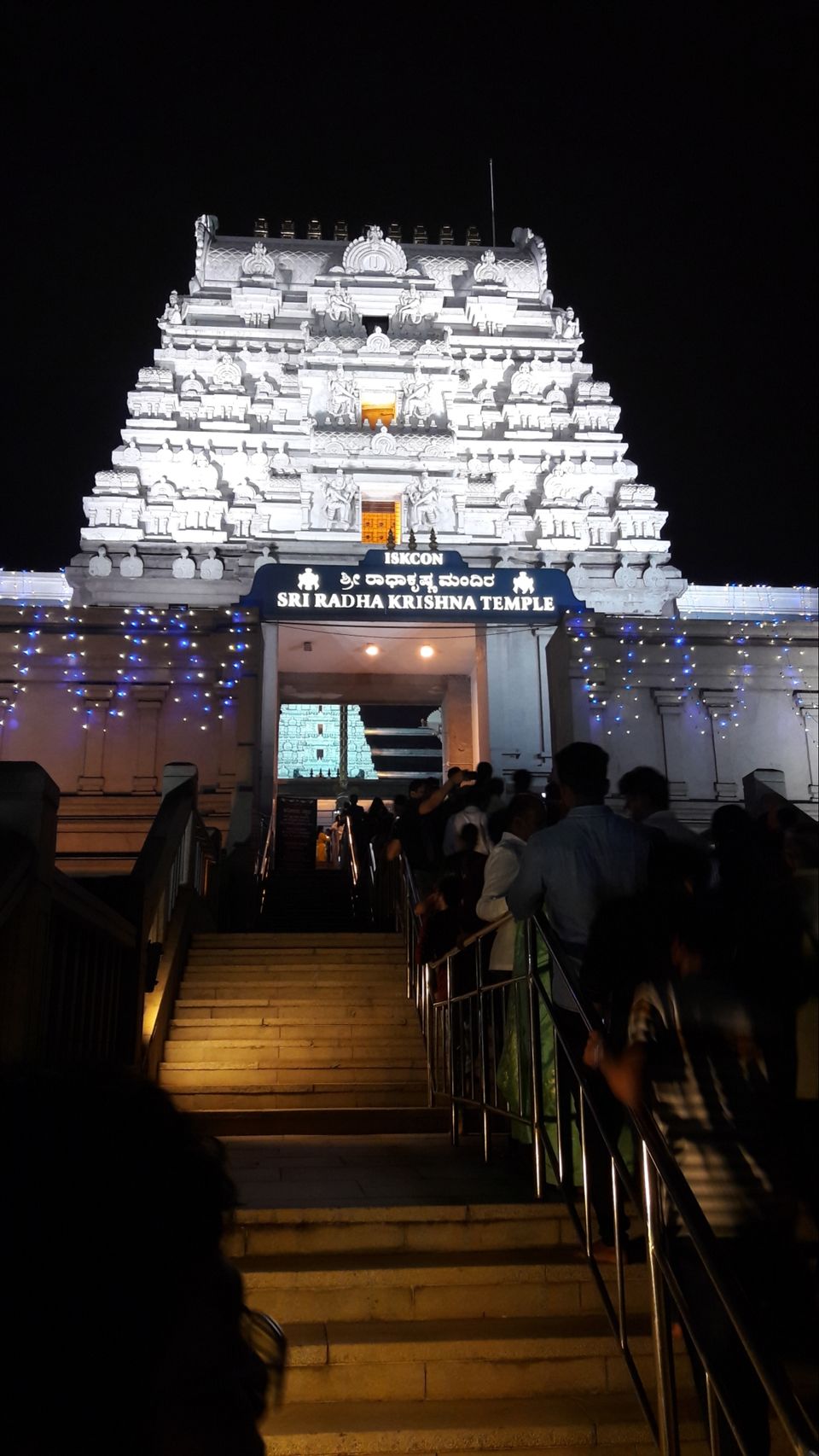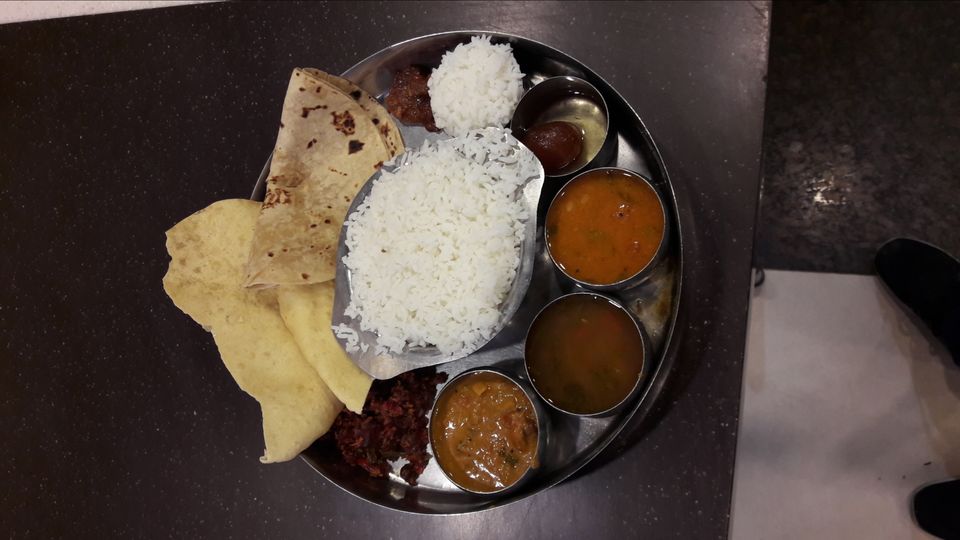 Now second day in Bengaluru. Didn't travelled a lot because of the work for which I am here but got free after 5pm to see the city. So where should we go now?
Many options and many recommendations but limited time as this is last day in Bangalore. A friend suggested go to Cubbon park. Other suggestions were vidhan soudha, food street, Bangalore palace, tipu Sultan palace, lal bagh, brigade road and many more. But decided to go to Cubbon park.
We took the metro and get down at Cubbon park Metro Station. When we came out of station, we were standing in front of building of HAL (Hindustan Aeronautics Limited). Beautiful building with a dummy aircraft in front of the park gate from HAL.
Cubbon park was a nice place. Before entering we enjoyed the Nariyal Pani and ate it's white thing inside. Awesome and refreshing. The park was okay. There are a lot of trees. It seems to be a forest rather than a park. It was poorly maintained with almost no dustbins. People were eating things and throwing plastic bottles and other waste here and there. I won't recommend going there. But one amazing thing happened by accident that we reached vidhan soudha while walking through the park.
Vidhan Soudha is very huge and beautiful building. It's awesomeness I can describe. We reached there before dark and saw it both in day light as well as night lights. It is a must see place. Try and go there in the evening and be ready to be amazed. You can't go inside but there are pavement in front of it to enjoy the evening.
We had our dinner at A2B restaurant in Indiranagar. This is a very popular restaurant with many branches all over Bangalore or may be outside I don't know. It's a pure vegetarian restaurant. We went there to have some authentic south indian food. I ordered pongal and kesari bath. It was finger licking good. Awesome.