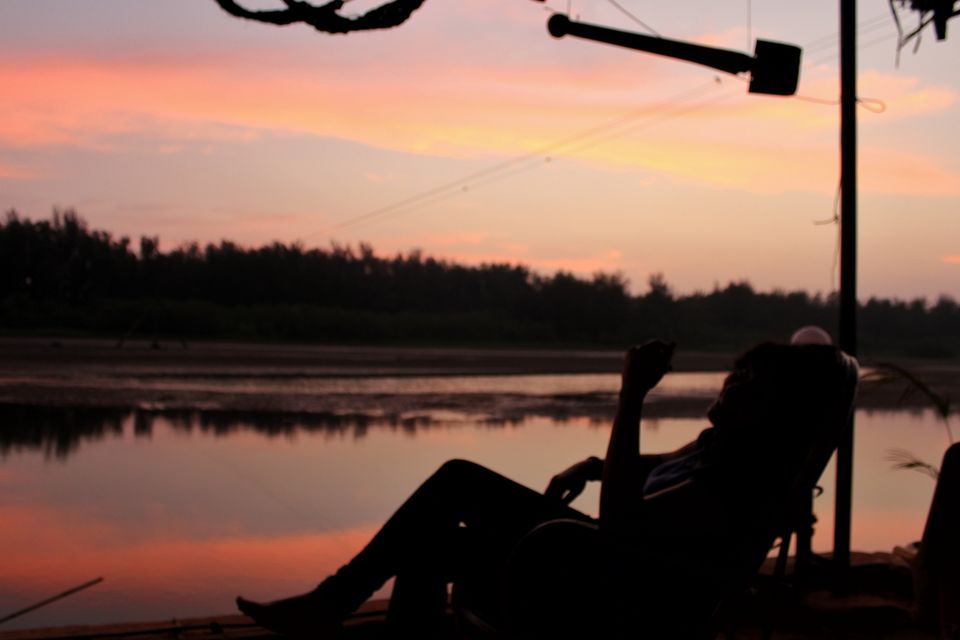 Want to experience a place relatively untouched by tourism? Increasingly, this is the kind of experience that gets harder to find these days. I haven't seen such pristine beauty that hasn't been built on tourism and in a way been ruined. And I think, that's why Karwar and Kannur, both are so dear to me!
There are some places that keep coming back to my mind, these are the places that you never really let go off and you wish to return there often. Perhaps, because I'm always partial to the sea ????
Karwar is known for its pristine, secluded beaches and scrumptious sea food. A city in the Uttara Karnataka district, not only an immediate neighbour of Goa, but an amazing location in itself.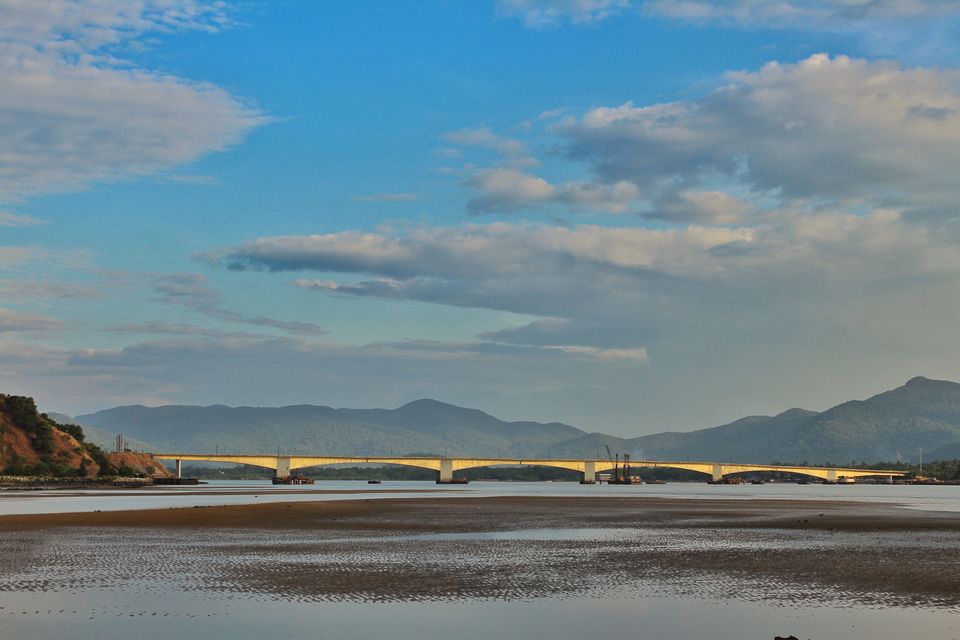 We stay at Ocean Deck Homestay, Karwar. Look no beyond, when you are searching for places to stay. It was the best part of the trip. In every sense, it is home away from home. What makes this place more unique and offers comfortable stay is because to its owner Mr.Vinay, who is always energized and ensures the best stay for his customers.
So what really makes this place so awesome?
1. The food. This place is heaven for sea food lovers.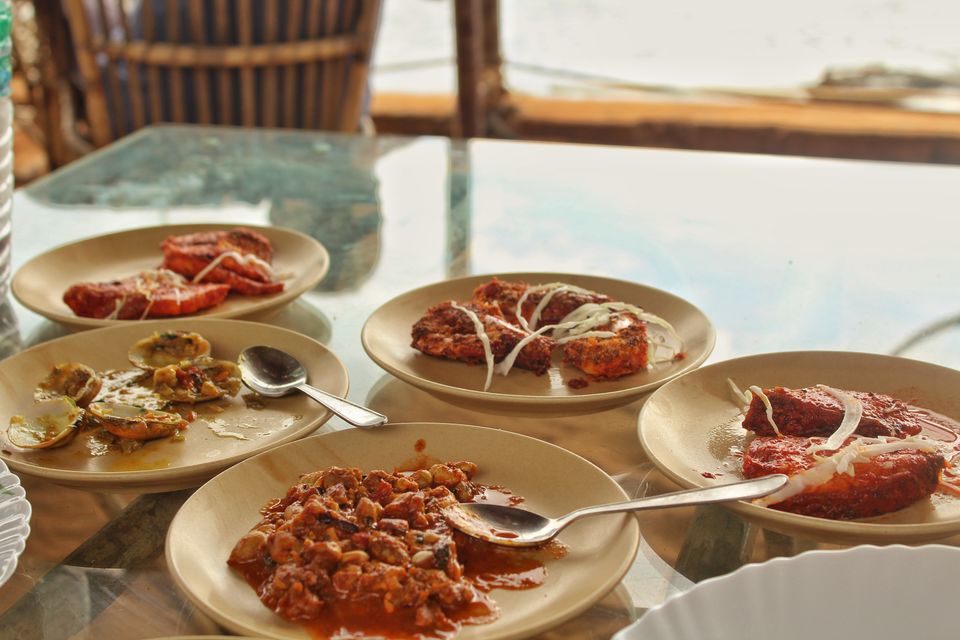 2. It is situated right on the estuary where the Kali river meets the Arabian sea. How often do you come across places like this that has a river view, sea view and backwaters view.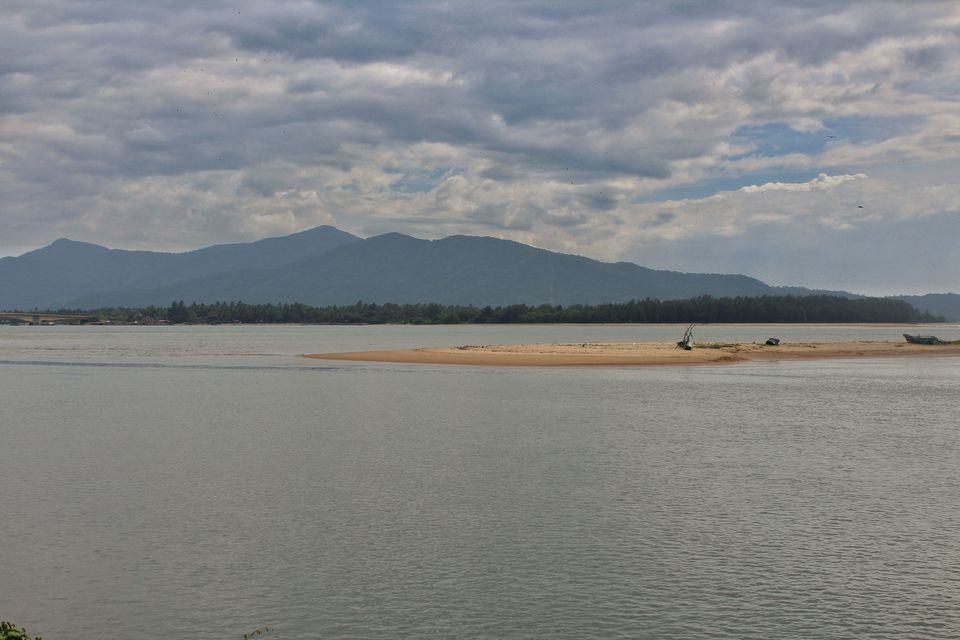 The place provides plethora of activities wherein you can indulge yourself. They include machine boat ride, Beach trekking, Kayaking, wooden boat ride, river crossing, fishing.
Other than the above, they can also arrange Island trips ( extra cost).
Lastly, the Kali river that you see in front of the homestay rises during high tide and the water recedes during low tide and you could walk to the Devbaug beach directly from the homestay. Isn't that awesome?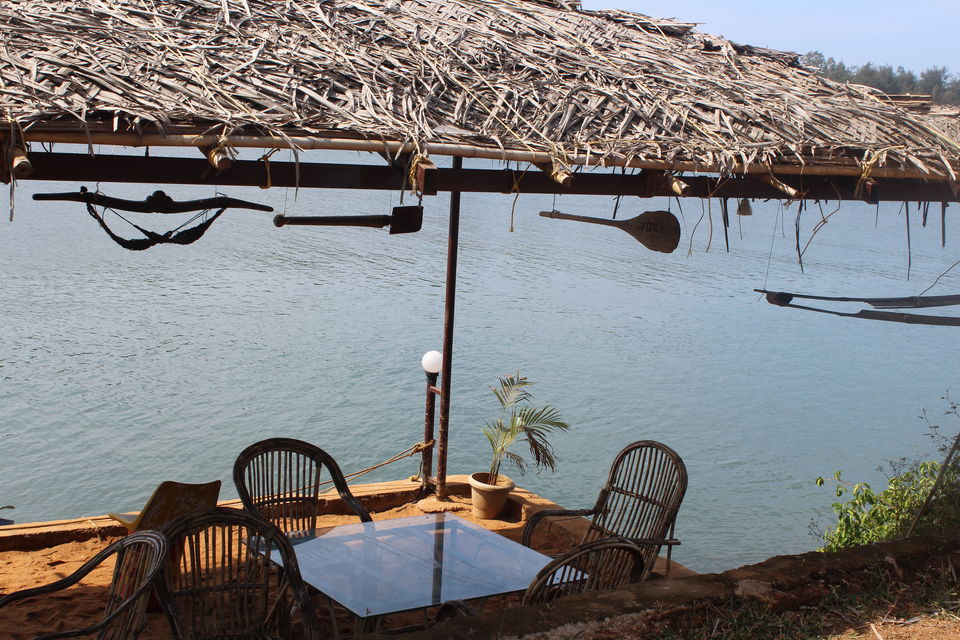 Other than chilling in the homestay and devouring on all the sea food, you could also explore the pristine beaches of Karwar, head to the War Memorial situated at Ravindranath Tagore Beach and take a leisurely ride to the many islands of Karwar.
Devbaug Beach
This happens to be my favourite beaches of all. The secluded stretch of white sand lined with casuarina trees makes for quite a visual treat. Since we stayed at Ocean deck, we walked directly to the beach , crossing the Kali river during low tide and coming across several other scenic points to reach just in time to witness the amazing sunset.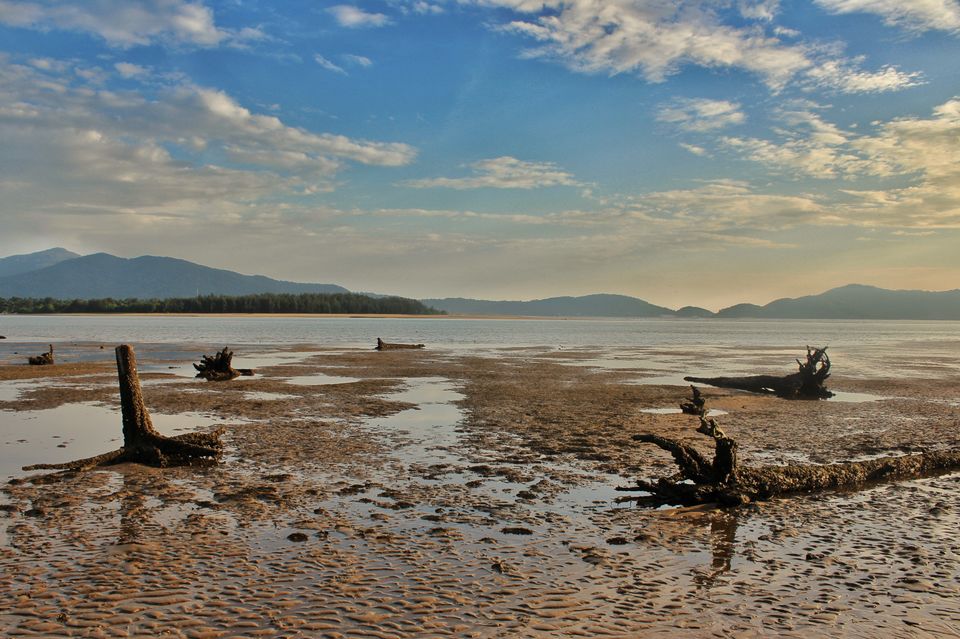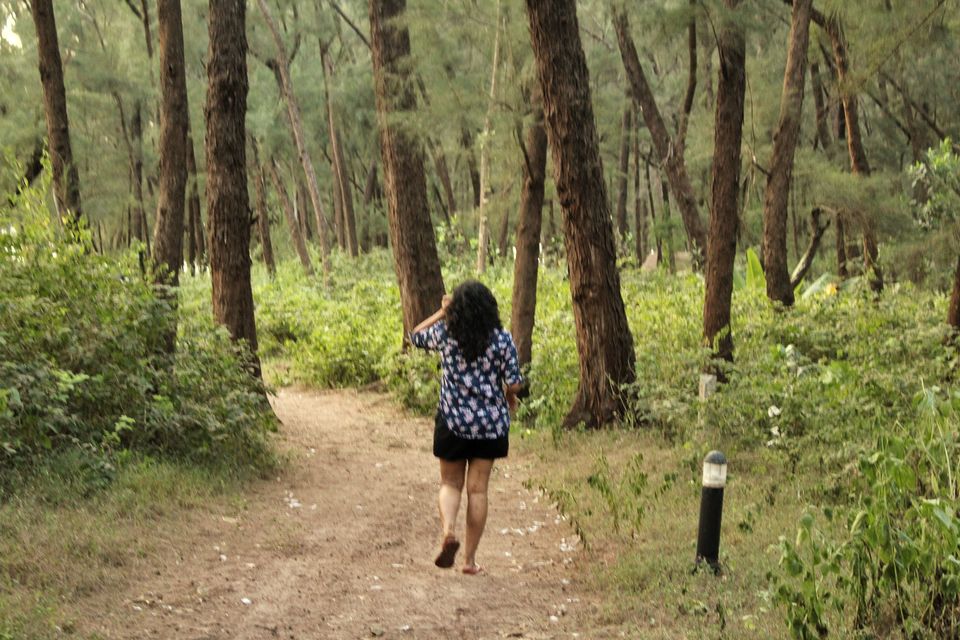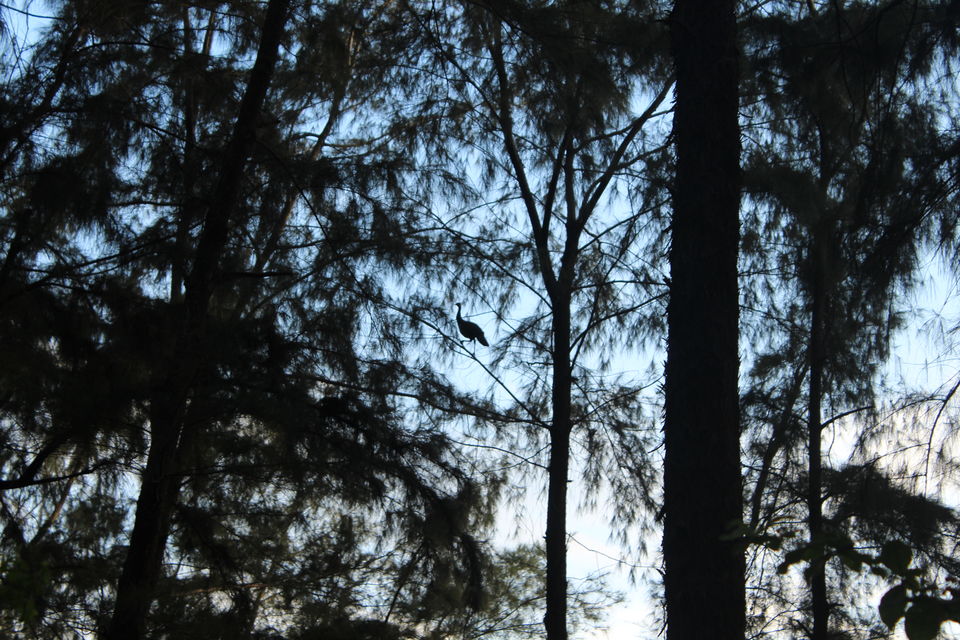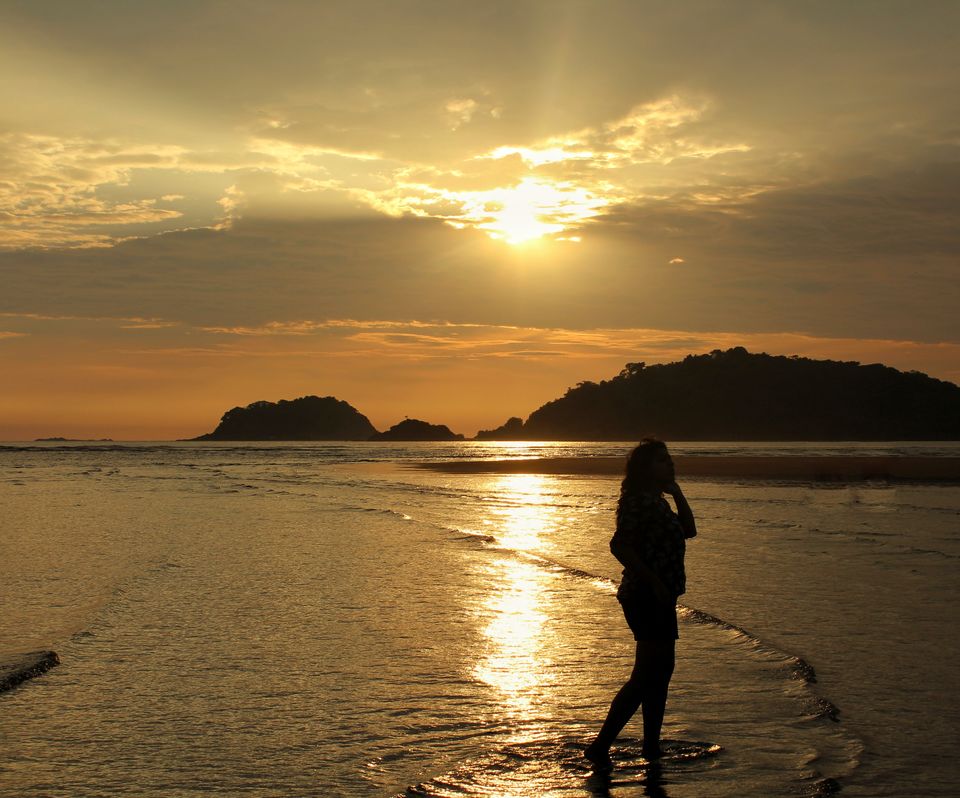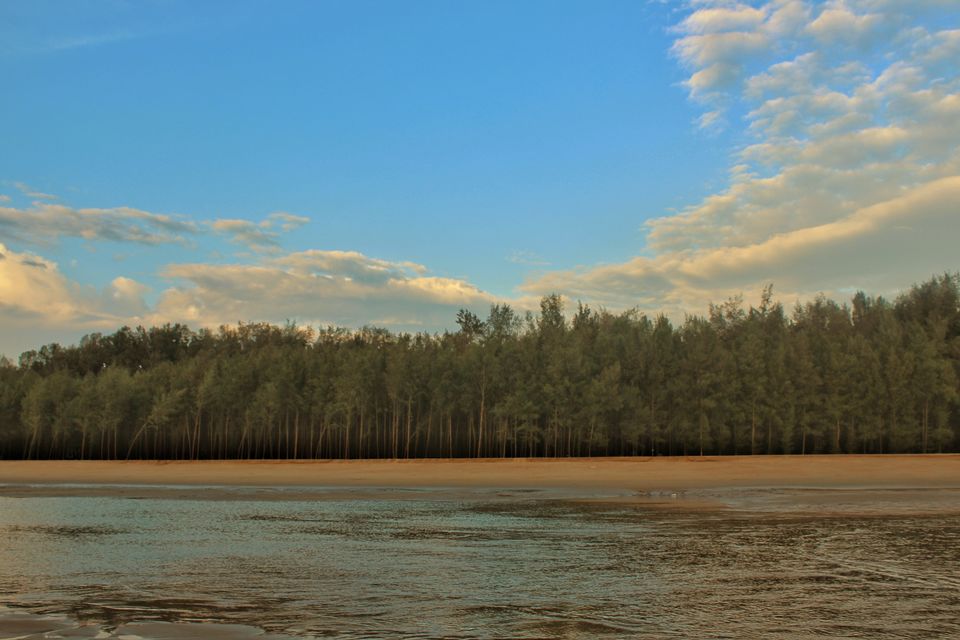 Tilmati Beach – The Black Sand Beach
The sand here looks like black sesame, which is why the beach is named Tilmati which means sesame (til) and sand (mati) by the locals. You need to hike to Tilmati beach, there is no other way. We drove till the end of the Majali beach. There is a small hill at the end of the beach, Tilmati beach is on the other side of the hill. A small hike accompanied by breathtaking views of the Arabian sea, you will reach the Tilmati beach.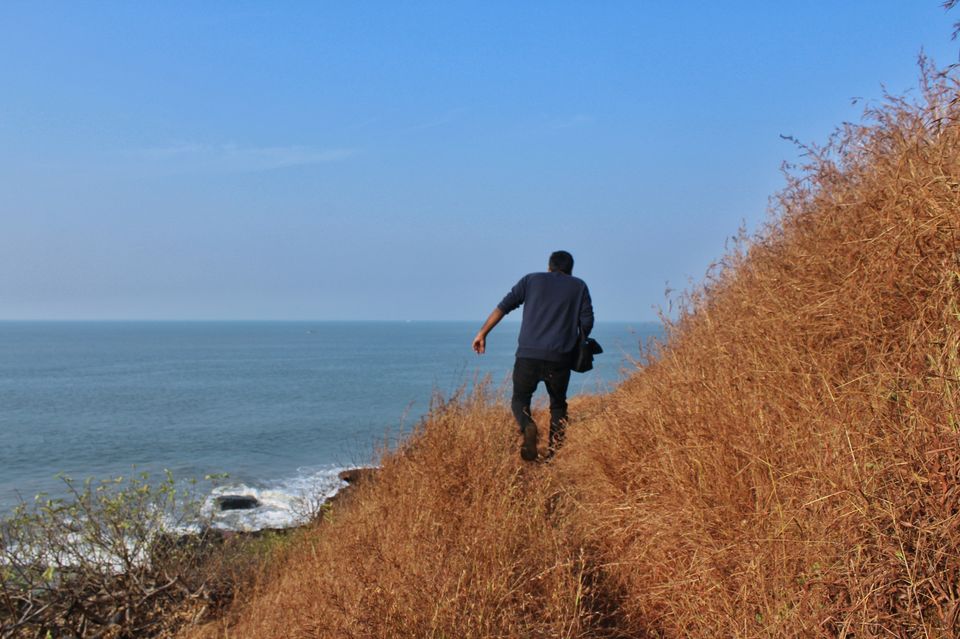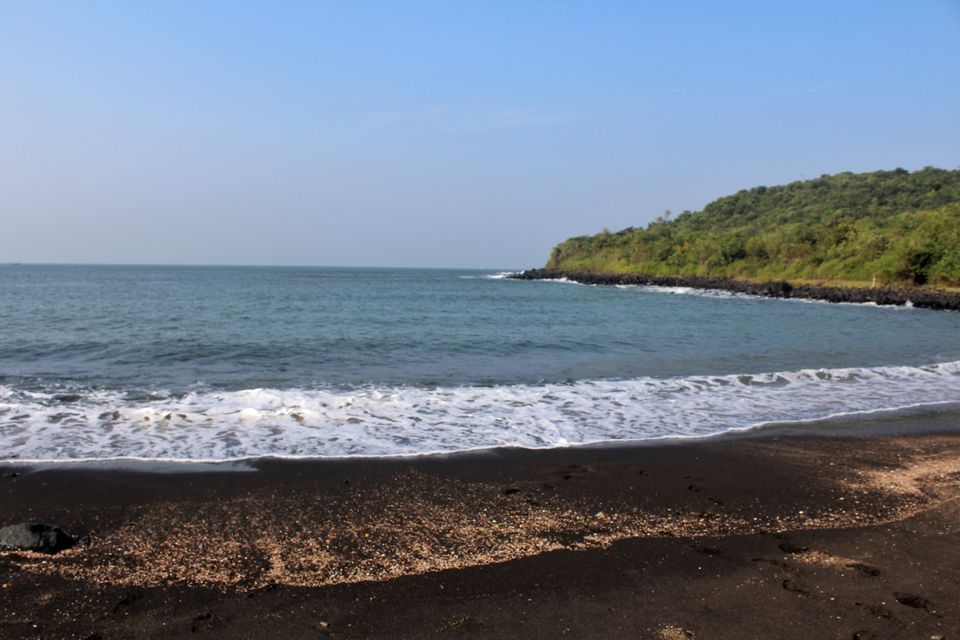 This stretch of black sand, spread over 200 metres, is said to be formed when the waves hit the basaltic rocks that are concentrated in this area. It is very rare to find such black grains concentrated only at one particular place. There are no stay options here. Though you can set up your tent here and enjoy stargazing ???? May be, next time I should return and experience this too ????
War Memorial
One must visit the war memorial to know about Indian Navy and their services. The museum houses a lot of war memorabilia, and a short documentary on the Indian Navy is also shown to the visitors.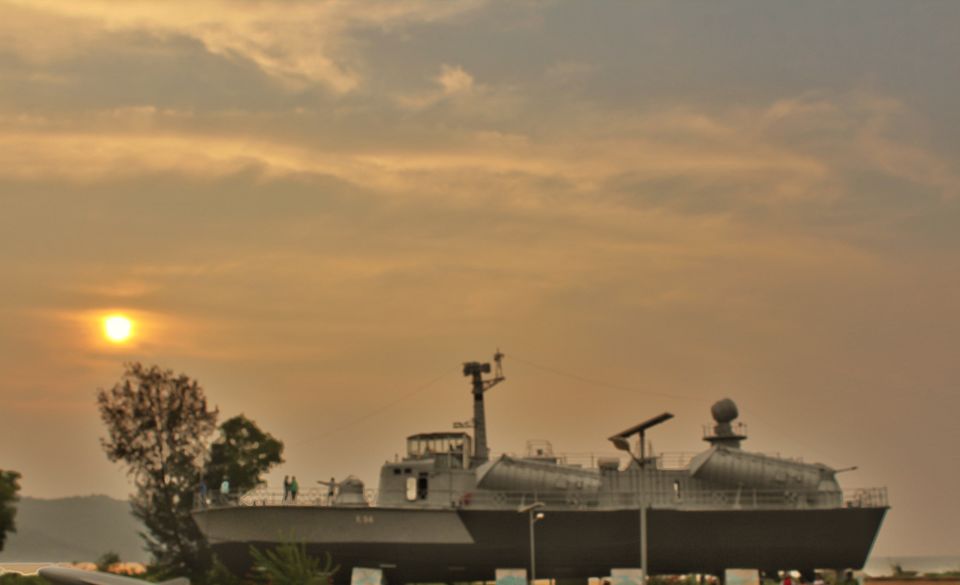 Kurumgad Island
You could also take up a leisurely boat ride to Kurumgad island and if you are lucky, you can stop Dolphins too. The island houses an ancient temple dedicated to Narasimha, which can be reached by a small trek.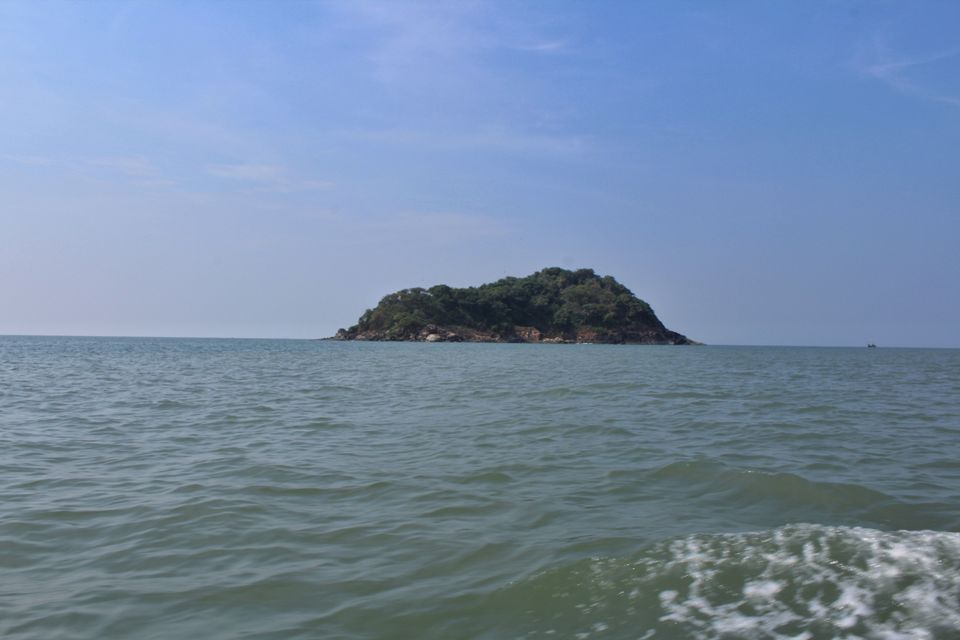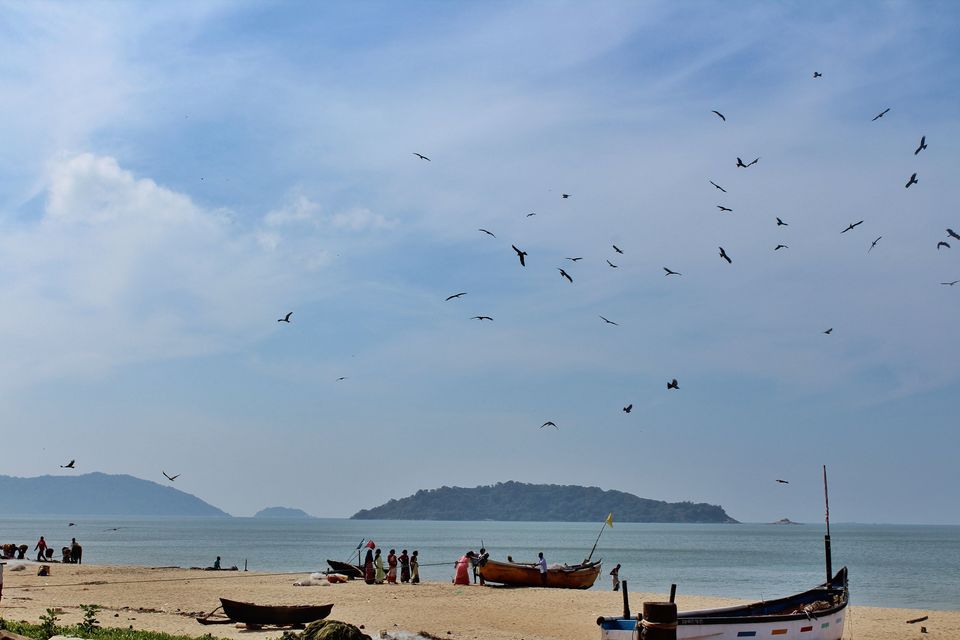 Other stay options:
Devbaug beach resort
Majali beach resort
Savour the Local food at - Hotel Amrut and try out Gadbad ice cream for dessert.
So, what are you waiting for? Plan your upcoming weekend to Karwar and explore the tranquillity of this little paradise.