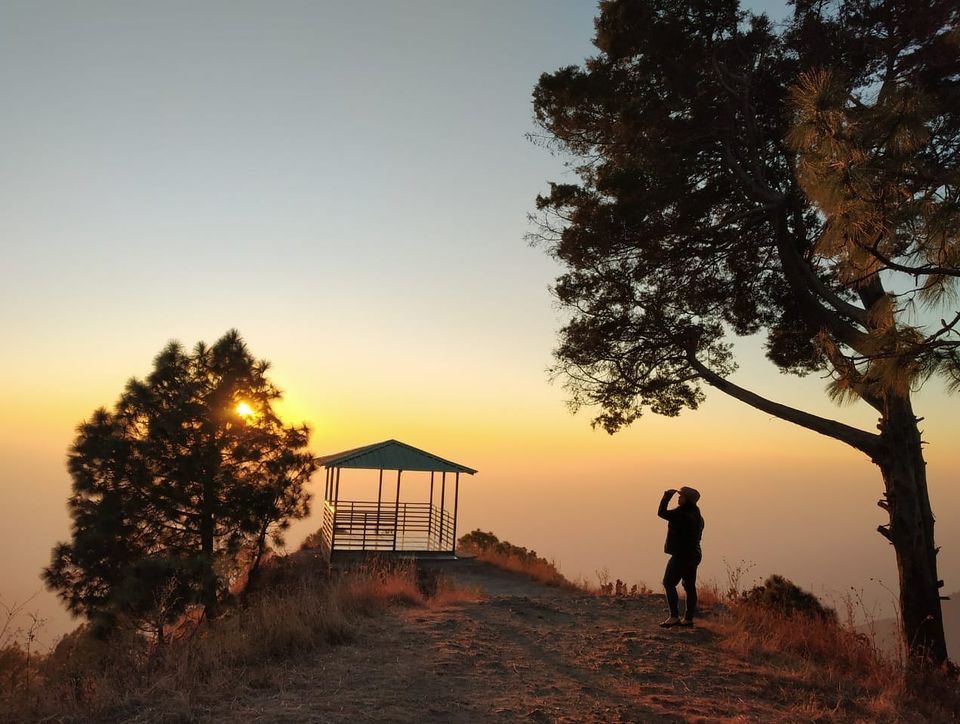 Being a coporate slave, a holiday means life to us which I want to cherish every weekend. It had been a long time since I traveled and badly wanted to escape from the real world "WORK".
Though there are many places near Delhi which can be explored hence I made my choice. I took off to "KASAULI" in Himachal Pradesh (India) with one of my close friends. We had a relaxing and rejuvenating weekend.
How did we reach?
We took a Volvo bus on Friday night at 1 am from Kashmiri gate to Chandigarh (Pre-Book through- http://hptdc.in/) and reached Saturday Morning around 7 am.
PS: There are no direct buses to Kasauli, therefore, you have to take a local bus from Chandigarh bus stop or you can hire a cab. There are no direct buses to Kasauli and we have to change to a bus from a particular destination.
The bus dropped us at Sec 17 bus stop in Chandigarh, where we got to know that we have to rush to the main bus stop which is in Sector 43. We managed to book a cab and went to the bus stop.
From sector 43 bus stop we took a bus to Dharampur which is the closest and better stoppage to change the transport for Kasauli. The bus took around 2 hours to reach Dharampur and cost us around 90 rupees for two people. From Dharampur we again took a bus to our main destination "Kasauli" which took 45 minutes to reach and cost Rs 20 per person.
PS: There are no direct buses to Kasauli, therefore, you have to take a local bus from Chandigarh bus stop or you can hire a cab.
I believe local convenience is the best and cheapest options for Solo travelers, Backpackers or Youngsters who are adventurous.
Places to Visit in Kasauli:
Christ Church
The 203-year-old Christ Church is situated on the lower mall road in Kasauli which is at a walking distance from the main bus stand.
The church is constructed in the shape of a cross, built by the British families that laid the foundation of Kasauli town in the year 1842. The heritage church features a clock tower and a sundial in the front. There is a cemetery along with the church with graves dating back to 1850s and earlier.
Upper Mall Road & Lower Mall Road and Heritage Market
Mall Roads are one of the major attractions in Hill Station and so is in Kasauli. Upper Mall Kasauli offers a beautiful walk down a 2.5 km road that is intact with the incredible and fabulous scenic view and old heritage building with a Wine Shop :P. The road is an ascending slope and has a long chain of trees like oak, pine and chestnut along stiff roads offer a view that will surely make a long lasting impression on your soul and mind.
The peaceful atmosphere and impressive beauty across the road fascinate every soul and reside deep in heart of the people visiting the town. Also walk down to lower mall road offers you a cruise ride among the food joints and heritage Market.
The best part of the market is the oldest shop "Narinder Sweets" where you can have amazing samosa with chole in just 30 Rs. Since I have been to the place for the first time, I was not sure about the food quality but it was beyond my expectation.
The lower mall road is marked with numerous local Tibetan shops selling small handicrafts, woolens, hand-woven shawls, stoles, and scarves. Their fruit markets sell fresh seasonal fruits like apricots, plums, and peaches picked from the orchards. Also, there is a wide variety of jams and marmalades to choose from. Among the popular tourist attractions in Kasauli are the two souvenir shops – Pinkonez and Mug Studio on the Mall Road – that offer large varieties of gift items. Kasauli is also famous for its large assortment of locally produced and reasonably priced fruit wines. Some of the popular savors are apple wine, plum wine, sherry wine, peach wine, and black grape wine.
Manki Point
Manki Point is one place where everyone finds solace and harmony. Manki Point in Kasauli is a spot within the Indian Air Force territory and houses a temple dedicated to Lord Hanuman. This place is ranked among the top 80 places to be visited in India and does justice to the list. One can have great panoramic views from this place that are simply breathtaking. One can see the city and the experience is phenomenal but you can't capture it because Mobile phones and cameras are not allowed on the premises.
According to Hindu the mythology- The Ramayana. It is believed that Lord Hanuman had stepped at Manki Point while taking the sanjivani booty from the Himalayas.
Gilbert trail- "A Mesmerizing Walk"
The Gilbert Trail is a walking path on a hill for nature lovers. The trail extends to a kilometer and a half. The place is perfect for nature walks. The view from the top of the hill is magnificent. The green landscape and the pleasant breeze are quiet for visitors.
Where to Stay? (Some Tips and Suggestions)
– If you are going by your own convenience then I would suggest you reach the place and explore. However, you can book hotels through OYO as they have tied up with some Lodges and Hotels.
– Since its small hill station, the rush/crowd is very uncertain. One should check the availability of rooms beforehand.
– We went on a weekend two days before Christmas and the hotels were fully occupied but we booked a room through OYO. After reaching the destination we realized that there was no scenic beauty for which I was supposed to pay Rs2500 (per night) Hence we decided to explore more options for us. We landed to a Lodge called GRAND MAURICE LODGE" The place was quite charming. We saw the rooms, liked the property and book a room at Rs 3500 (per night).
PS- For those who want cheap and best rooms can certainly search for options.
About Grand Maurice Lodge: "A property made in the 19th Century"
The Hotel charged a bomb but it was worth staying there. It has a very beautiful view and that was the major reason I stayed there. Also, the lodge is very near to the Bus stop, Christ Chruch and market. They have 4 Couple Suites, all of which open to a terrace offering spectacular views of Dhauladhar range. The best part of the hotel was their rooms. From the terrace, you enter into the living room which has sofas and a table. Next room is the bedroom; a big room with high ceilings decorated with plaster of Paris. It houses a king size four poster bed with white curtains. Bathroom too is huge with running hot water and a dressing table.
However, there is no restaurant as it's lodge but they serve tea in the room and there is a boy who can bring food from a restaurant next to the lodge.
Hotel Ratings
Stay- 4/5
Valley View- 5/5
Room-5/5
Service- 4/5
Food- Not Available
Recommendation- Highly Recommend the place for those who love ancient properties.
Kasauli has now become one of my favorite places. I have spent one night and two days but it seems like have not seen the place properly. My days & evenings were filled with lovely nature walks, greenery, quaint heritage buildings, mountain roads which were meant to walk on endlessly (and walk we did!!)
The most beautiful moment was to see the sunset and the moon (especially on the full moon night). I was so fascinated with the beauty of nature which I can't express. The place is very good for a small weekend trip as there are not many places to see but if you want to go to a calm and beautiful place then I would definitely recommend this place.
The place has its own charm. You will get to see the real beauty of the mountains while walking (There are cab facilities as well in case of no personal vehicle). A person like me who love to walk on the streets alone will surely like the place. I didn't hire any taxi, I choose to walk to see and feel the beauty.
Follow me on Insta: @mumasfooddiary