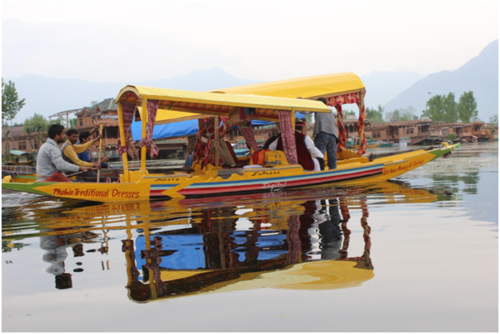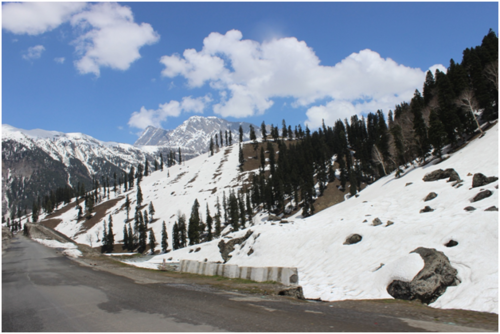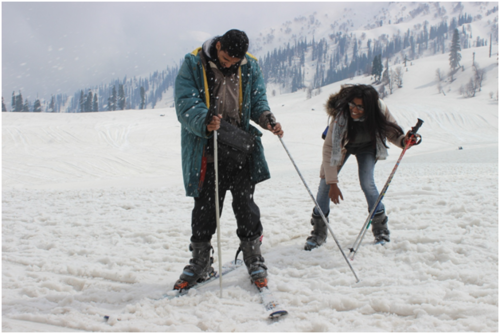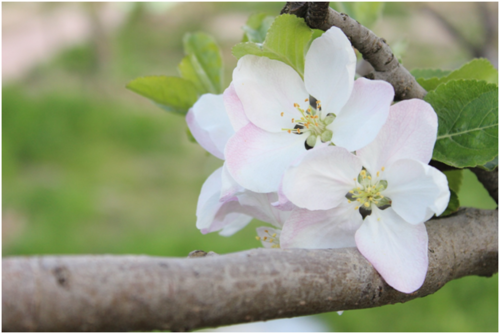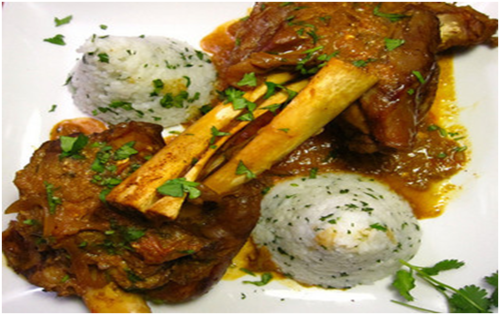 In the midst of green wild vegetation and snowstudded mountains, you will meet your inner soul with a fresh and new fragranceof life, where you are taken to a number of blue and green serene water bodies, a state of being tranquil on the fancy house boats decorated amazingly.
IT STANDS OUT
Let me give you a contradictory statement about this blessed land Kashmir. Kashmir is beautifully ugly and when I say that, I mean it to the core of this statement. Almost 14 lakes on Srinagar to Leh highway and free flowing vibrant rivers like Jhelum, Ravi, Chenab and Sindh will lead you to a place where you can even hear yourself, unlike the metro cities where you are just a part of a big crowd.
The breath taking Gandola ride to Affarwat hill in Gulmarg will almost give you a mild heart attack but it is destined to a height where it stimulates your adrenaline and you just can't stop yourself from trying a variety of ice sports like , skiing, sledge, ice skating, etc.
SRINAGAR
No matter how gloomy your day is, the Shikara ride can make you forget all your problems, and you will just end up counting the number of houseboats on Dal Lake and calculating the stretch and the depth of this idyllic lake. You are definitely going to end up buying something on the ride where the shops are on shikaras itself.
PEHALGHAM & Sonamarg
Talking about Pehalgaam only brings the Amarnath Yatra through the iced caves in the worshiper's mind but Pehalgham is a hub for sports like paragliding and hiking.
The Betaab valley in Pehalgham is altogether a different spot for the non-kashmiris to visit, it has been the shooting ground for many bollywood movies. No one can afford to miss the eye-shot of Sindh cutting down through the snow fed mountains in Sonamarg just like the chanting of Lidder river in the Pehalgham valley. Really! A feast to the human eyes, they are.
THE MUGHAL GARDENS
The Mughal Gardens- Nishat and Shalimar in Srinagar are aesthetically festooned with the blooming flowers in summer. It really feels amazing while walking on the silky meadows of the naturally engrafted Baghs on the watershed.
BOLLYWOOD LOVE FOREVER
The recent award winning Haider had not only a strong cast but the Kashmiri essence made this movie a majestic art piece. The love for Kashmir is and will going to be forever in the Indian audience as well as bollywood, right from Aap ki Kasam, Mission Kashmir to Jab tak hai jaan and Rockstar, Kashmir wins the heart.
FOOD TO DIE FOR
So, if you are a hard core GASTRONAUT, Kashmir is the place for you. Seriously, from the mouth watering Rogan Josh to the famous Wazwaan and Kashmiri Pulao. You will need a very well-built digestive system for the delicious food items including my favorite- Rista (Meat Balls).
My description till now would have taken you to this land with delightful imaginations but the foul side includes frequent landslides, avalanches in winters.
It is no hidden truth that the heaven is changing into hell since WE, Humans started settling our differences on it as a battleground, making this paradise a hostile place to be and to admire the blissful nature. Talking about the ugly side of the Kashmir valley- curfews and attacks, crackdown practices, crossfiring are uncertain and threaten life.
The roads are risky to drive and to ride. A trip to Leh and ladakh may trouble you with mountain sickness and can disappoint you because then you will have to descend if it gets serious.
With all the pros and cons if you haven't visited Kashmir, you are being unfair to yourself and to your eyes.
Go and soothe your eyes!
Revive yourself with fresh air and calm yourself with serene mountains!
Be in the 'Paradise on earth!'