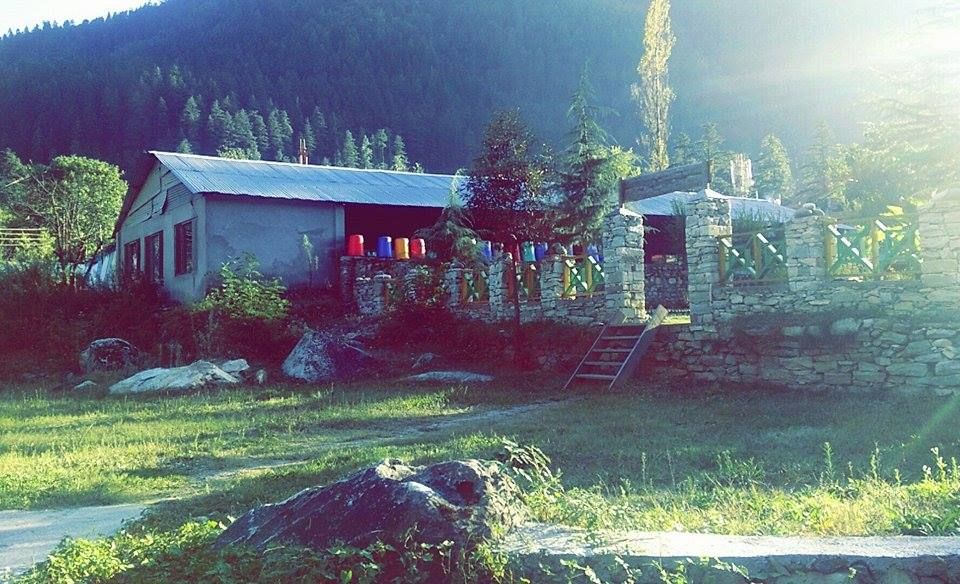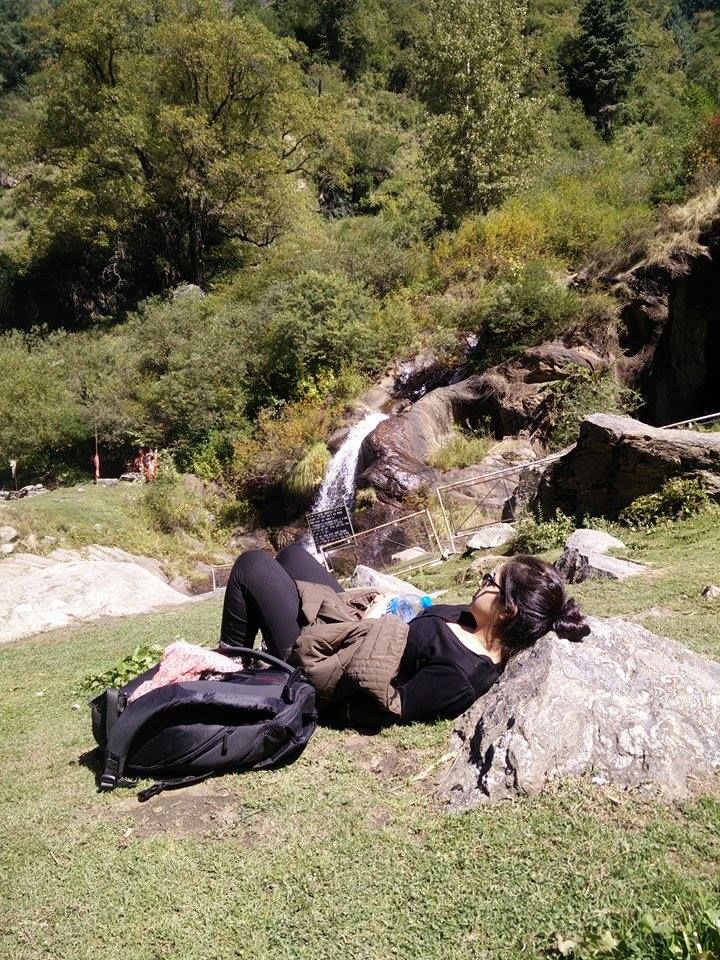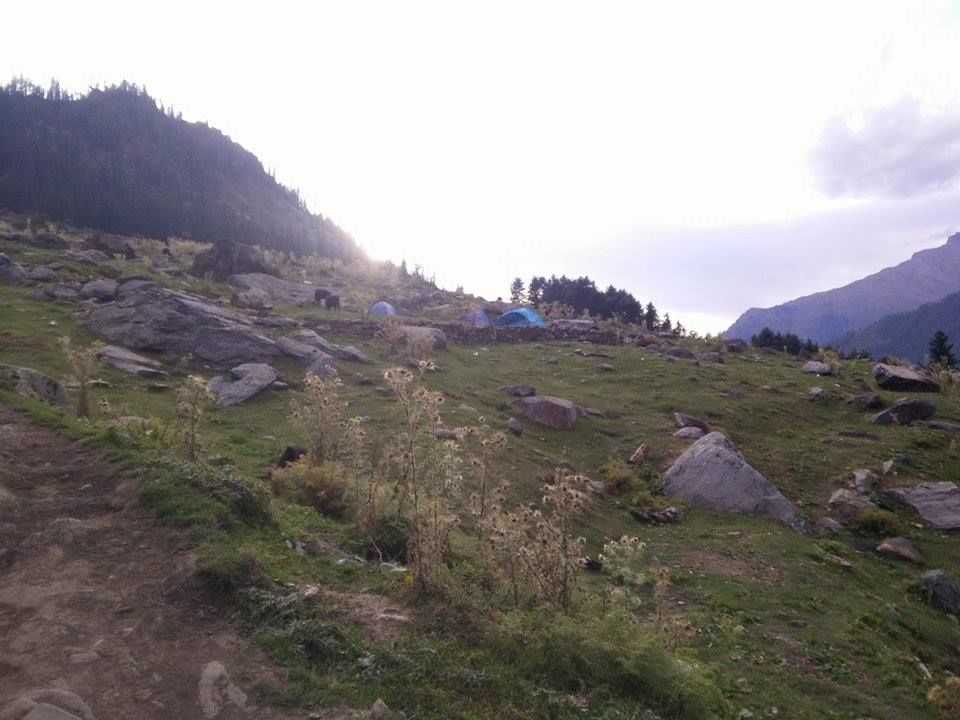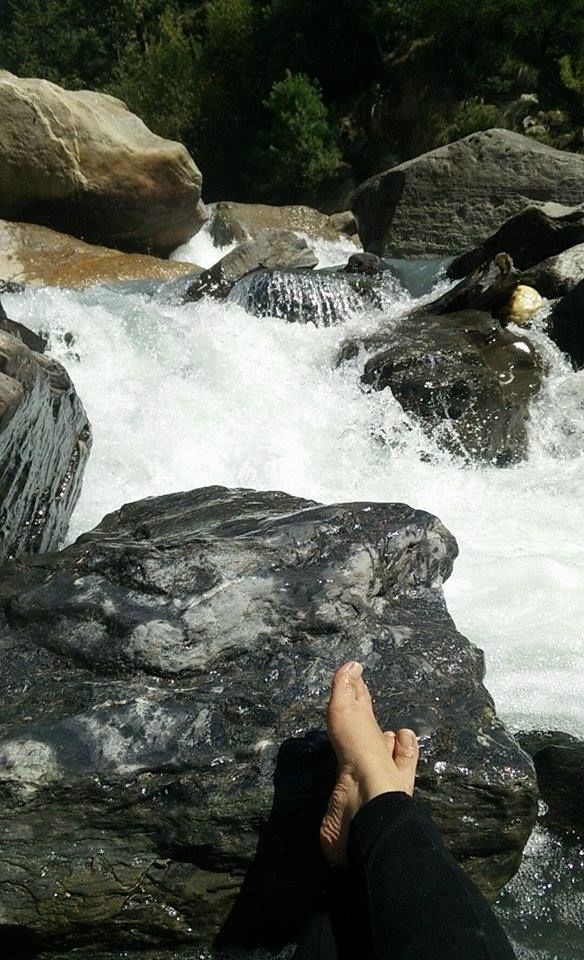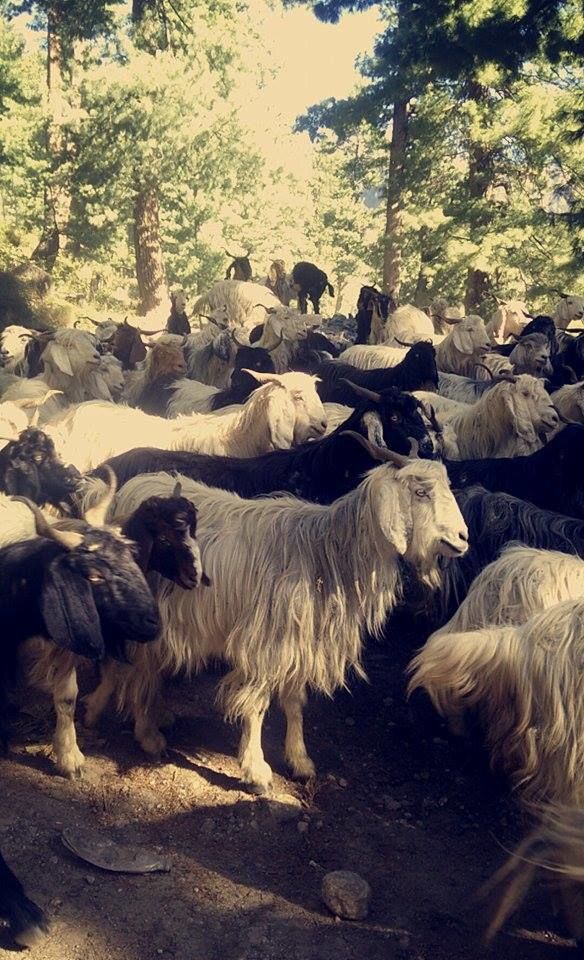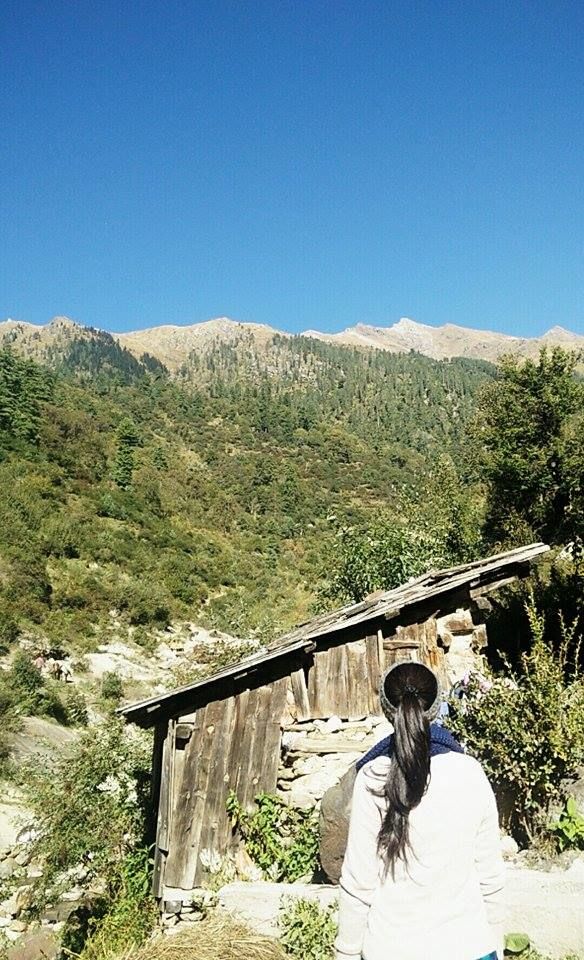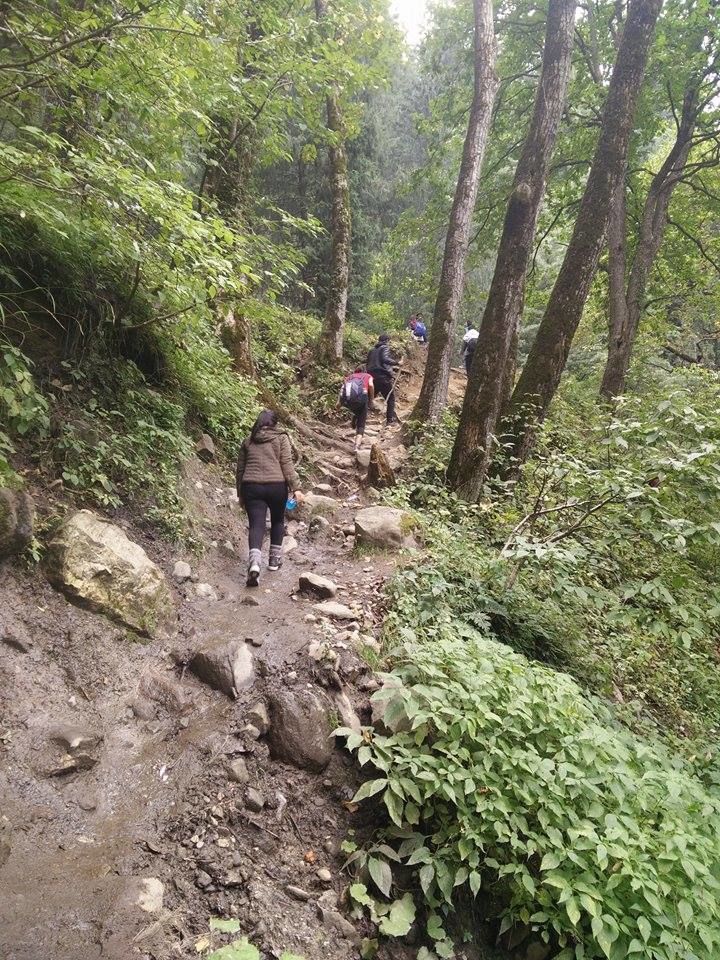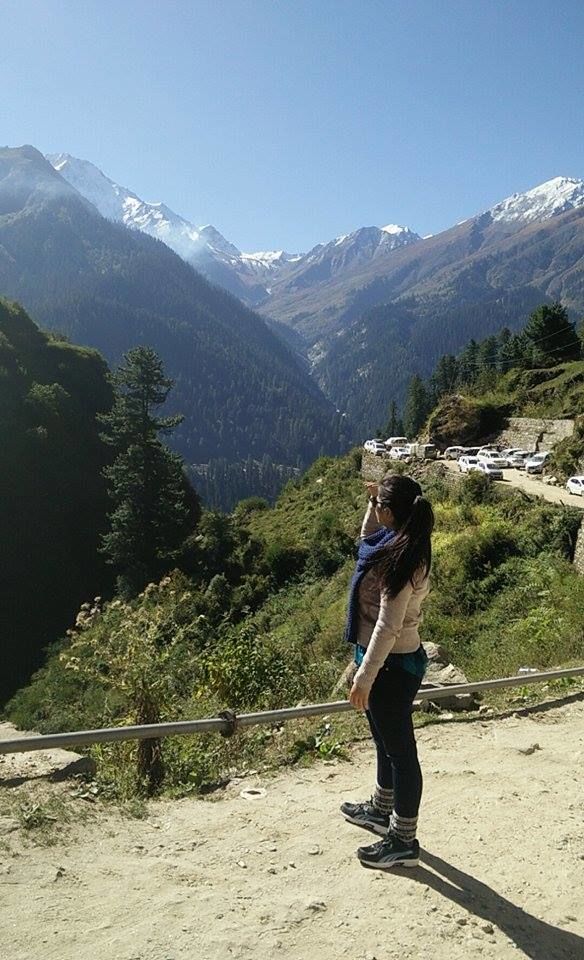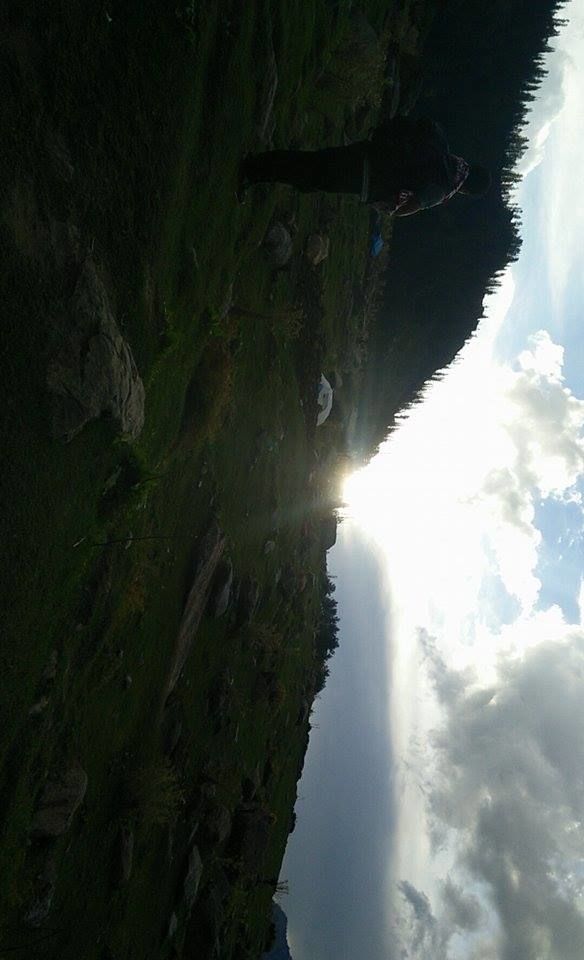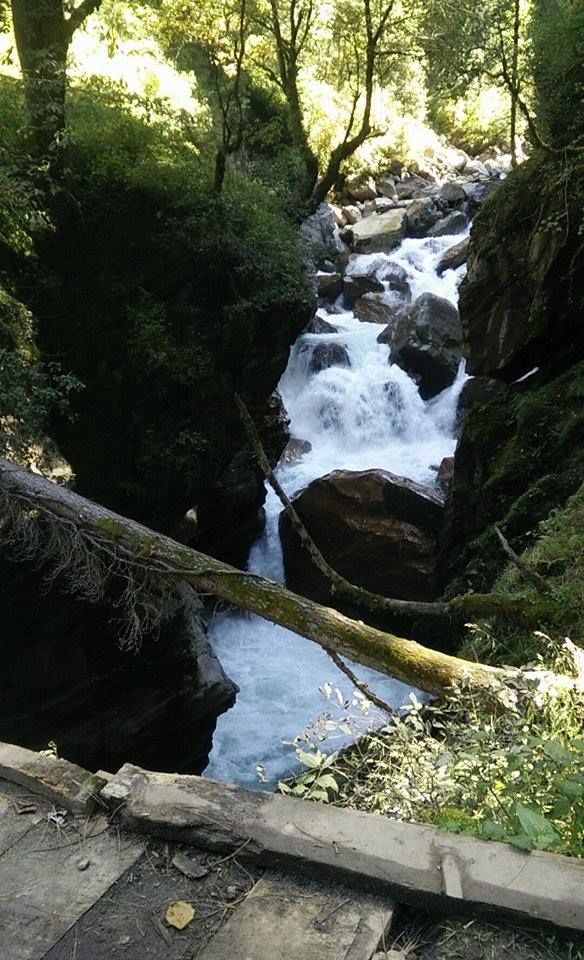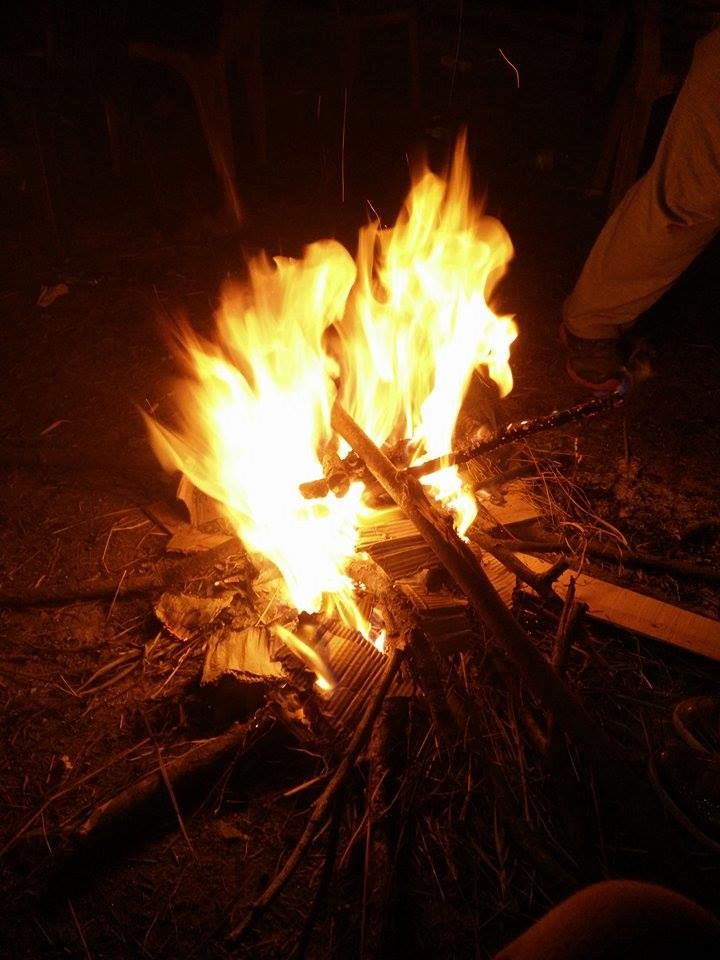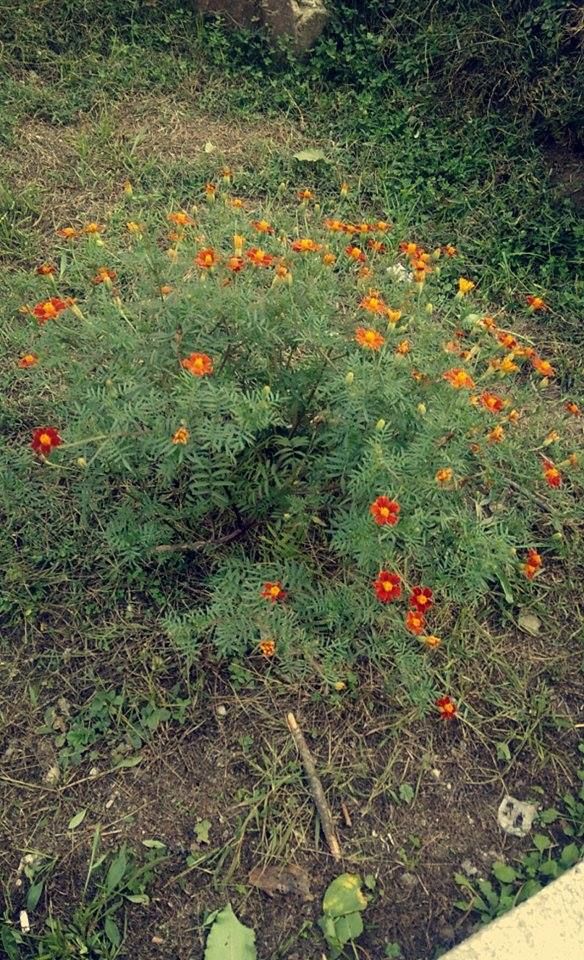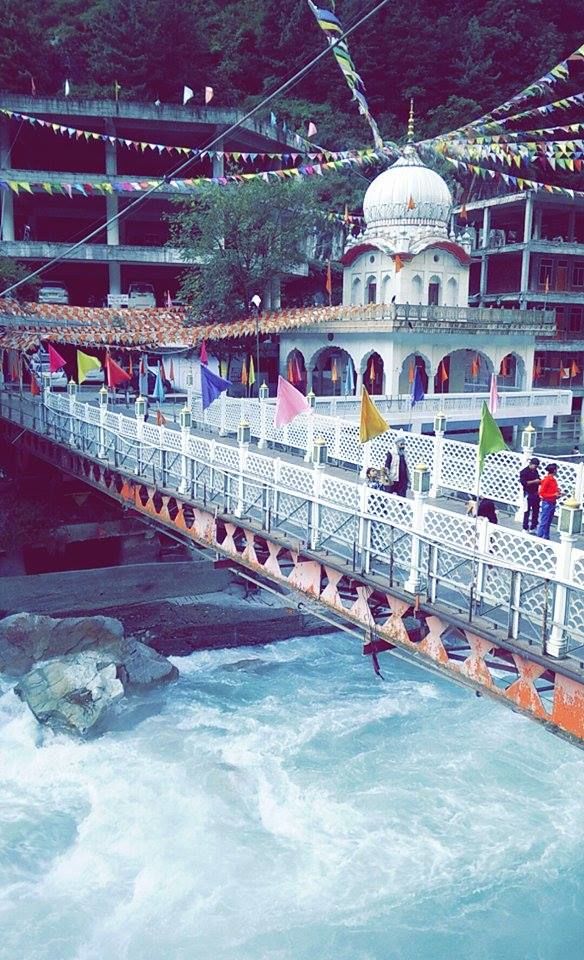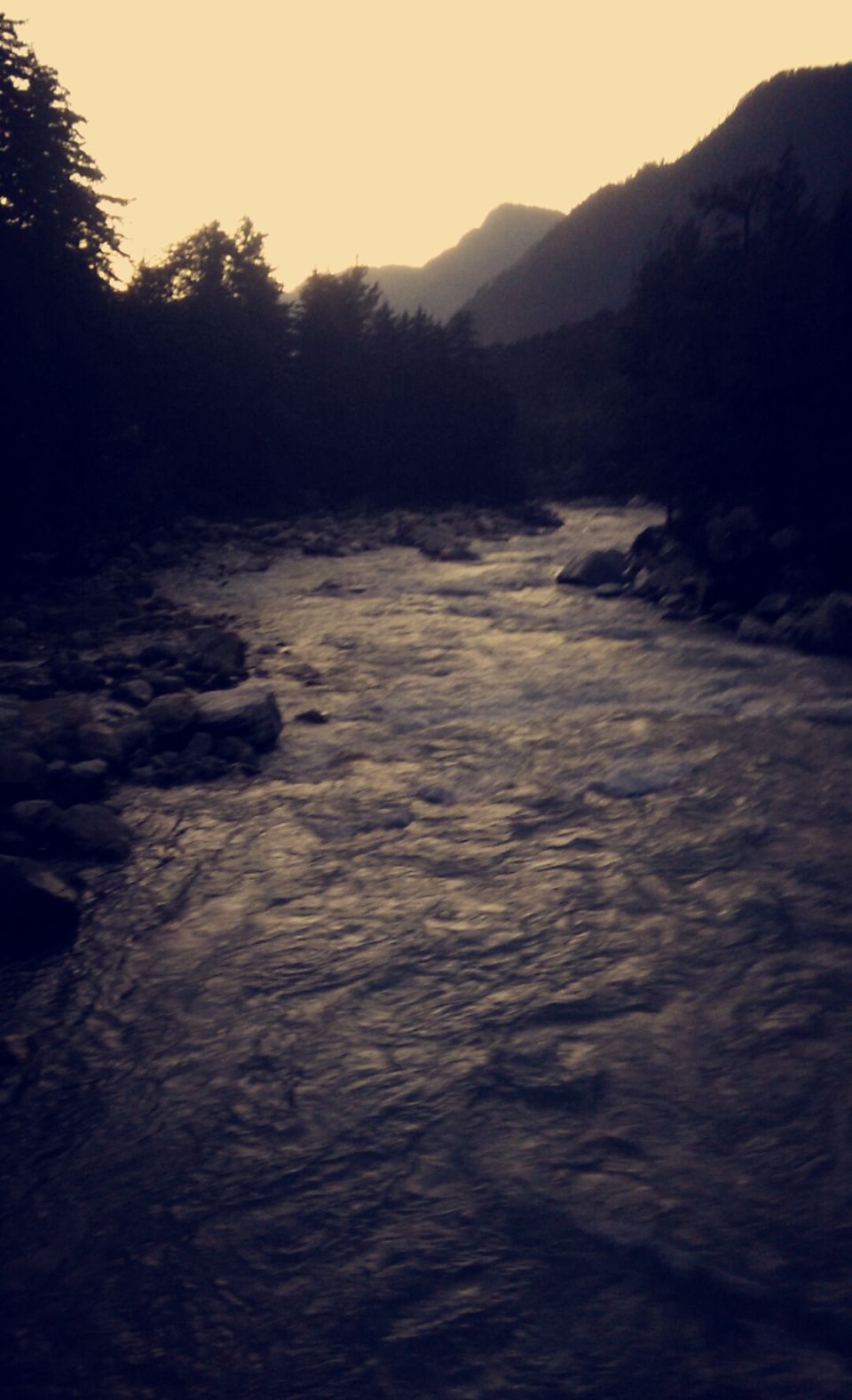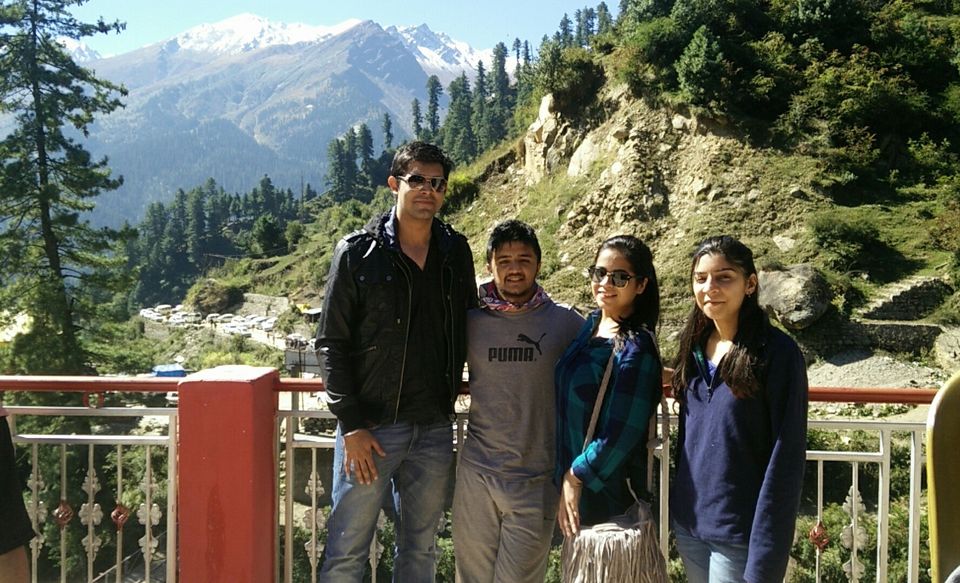 To begin with, there are no direct buses from Delhi to Kasol. It is approximately 15 hour travel from Delhi to Bhunter. We boarded our Volvo from Majnu Ka Teela, ISBT on October 1, Costing INR 1250 per person. From Bhunter, every 15 mins a local bus goes to Kasol, which is close to 1.5 hour travel and costs INR 50 per person. Frequency ensures getting a seat and is not very crowded. Alternatively, you can take a cab which takes about an hour and charges INR 900 upto INR 1350 as per the car and number of persons.  
Kasol 
As soon as you enter Kasol, there are many options, however pre planning is always handy on busy weekends. We all in the mood for vacation in nature's lap, decided to stay at Forest Guest House. If you are a relative you can avail the place free of cost, while otherwise tents are provided at cheap cost if available. There is no better place to stay in Kasol than this one with stars above your head, cozy tents, walking distance from the pristine Parvati Valley. Full Camping Feel! 
Markets are nearby, offering enticing variety of aztec print sweaters, multicolor pajamas , Kimonos, woolen socks, bandannas, Shiva wallets, wall hangings, jute bags, bagpacks, lots and lots of fringe clothing and tassel bags! Avoid buying Jewellery, you can score them at less than half price in Delhi! 
We ate breakfast at Moon Dance Cafe, a filling meal for 4 consisting of 2 pasta dishes, chilli paneer, chilli chicken, nutella pancakes, garlic toasts, accompanies by 2 beer pints and a chocolate shake costed INR 1600. Dinner at Little Italy, delectable pizza, chilli potatoes, chicken patty with hummus pita and french fries, accompanied by cold drink and masala tea and someone playing beautiful guitar on street nearby, costed INR 750. 
Kasol - Manikaran - Tosh
We booked a taxi for INR 900 from Kasol to Tosh, which is about 37 Km ( 1.5 hours max ), Stopping at Manikaran Sahib which is 6 km approximately 15 mins from Kasol. Manikaran Sahib Gurudwara is located in the Parvati Valley between the rivers Beas and Parvati, It is at an altitude of 1760 m. 
At Tosh, we stayed at Electricity Board Guest House, same goes for this as for Forest Guest House. The place overviews Parvati valley and a clear blue sky shelters you, weather is to die for and surroundings immensely peaceful. Food here takes a lot of time to cook and is served late, slightly more expensive hence. I would advice ordering in advance, filling dishes and less quantity at once as food gets cold in less than 10 mins. Prices of snacks, chips, cold drinks, biscuits and every other commodity are higher than MRP. 
If you, like us, are heading to Kheer Ganga next, trek to Hill Top at Tosh will be a warm up and view worth it. We had our, umm lost count, Masala Chai and mind blowing pakodas, followed by Nutella Waffles at The Hill Top Cafe costing INR 500 for 4. 
Tosh is the heart of this Himachal Trip. You will get everything here that you come looking for. We ended our second night here with a much needed and soul satisfying Bonfire ! 
Tosh - Kheer Ganga
While walking approximately 2 Km down from Tosh, I had no idea what trekking is or honestly, what the hell am i getting into. All I knew was, I want to get up there in the Hot Water Springs, look at the galaxies above my head and eat Maggi ! Trek from Tosh to Kheer Ganga is 15km. For beginners like me, It will be difficult, every breath is counted, as many stops you take, you will reach in about 5 hours, at max 6! The first cafe comes after 7 Km which will indicate half battle won! Literally. Then comes Rudra Naag cafe in another 3 to 5 km. After this, the real party starts, back breaking, nicely steep trek. Last 2 km will make you reconsider, but as my fellow trekkers said, after coming such a long way, you will not look back, occasional rains, leaves dropping trees and icy winds will play the surreal guides.
I shall leave it unsaid and let you discover how it feels to be there. Coming to important information, carry warm-er clothes, it will be more chilly than you expect. There are many cafe's there. We took two rooms for INR 400 each, however, do not bother if you cannot get or do not want rooms and enjoy the tents, they are cozier, much vibrant thanks to assemblage there! You can borrow blankets and sleep next to the fireplace, all night. Do not be surprised if you hear Dholak and groups singing and beating some Shiv Natraj Music. It is one of a kind experience!
Coming to food, surprisingly better variety compared to Tosh considering this place is even more chilly. Food is served hot and does not take much long. They serve one group's orders together. So order at once. Dishes will not have the typical taste, but that is the fun part! A lavish, no holding back meal with chai a number of times costed us INR 1600 for 4. 
Kheer Ganga - Tosh - Kasol - Bhunter - Delhi
Trek down will take half the time you took while trekking up hill. Sun may lower your energy but it will be fairly smooth a ride this time. We picked our bags from Tosh Guest House, took the taxi back to Kasol for same INR 900. From Kasol, this time around, in order to reach on time to catch our 8 pm bus, we took a taxi till Bhunter, INR 900, with all 90's hit songs, from Udit Narayan's tumse milne ko dil karta hai to pardesi pardesi Jana nahin, this is the best one hour you can exchange from your usual delhi life filled with Honey Singh music. Bhunter to Kasol, 18 hours this time, costed us INR 1300 per person. And here I  shall see off....
Oh Btw, three things, which completes this amazing trip you cannot and will not miss here, Maggi, Chai and High.....