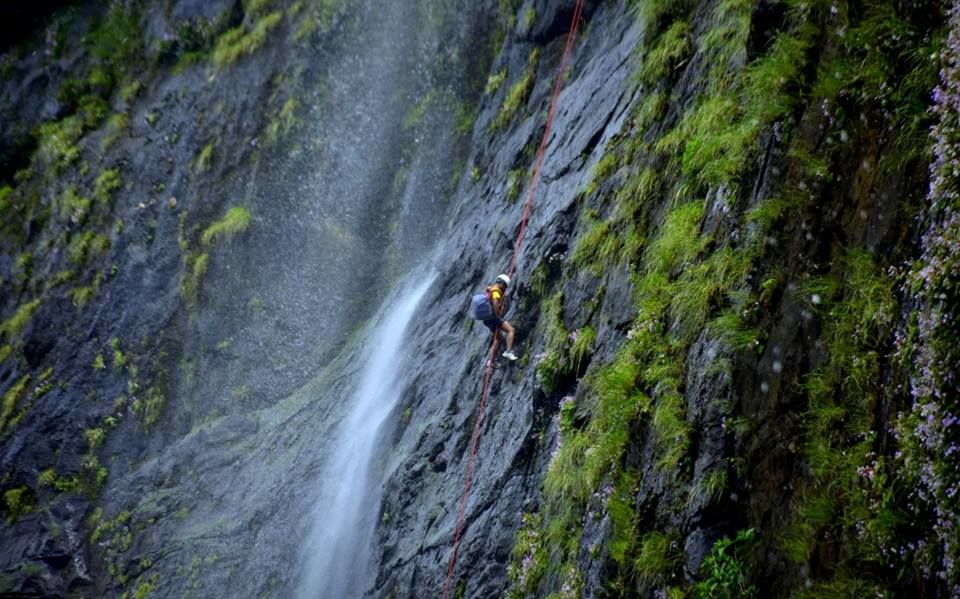 If you love living off the edge and are the one who thrives on the rush of adrenaline, then rappelling is an adventure sport meant for you. We had a chance to experience rappelling alongside a waterfall which is almost 450 feet in height.
It was a thrilling, breathtaking and a lifetime experience to descend down a steep hill.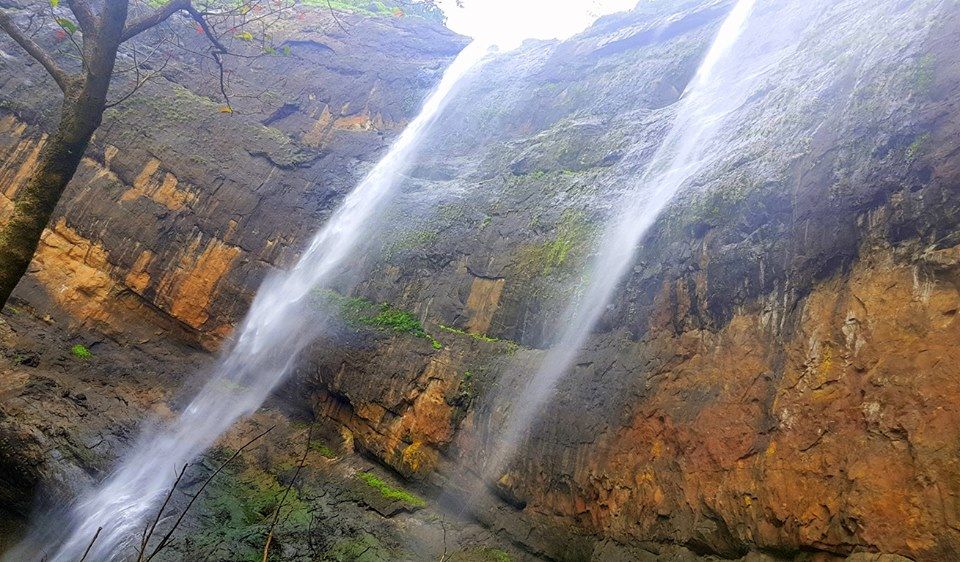 Though rappelling is considered a sport, in reality, it is scary and is the name of courage under fire. Imagine yourself climbing a hill of almost 450 to 500 feet high and then descending down with the help of ropes in free air.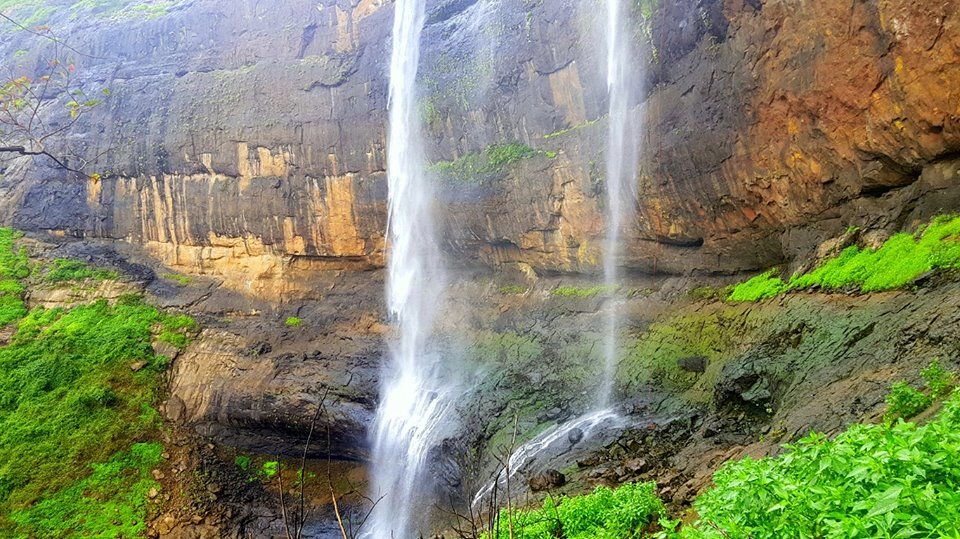 The thought itself would send shivers down your nerves. While it looks exciting and exhilarating, it requires real courage and passion for adventure to perform it in real.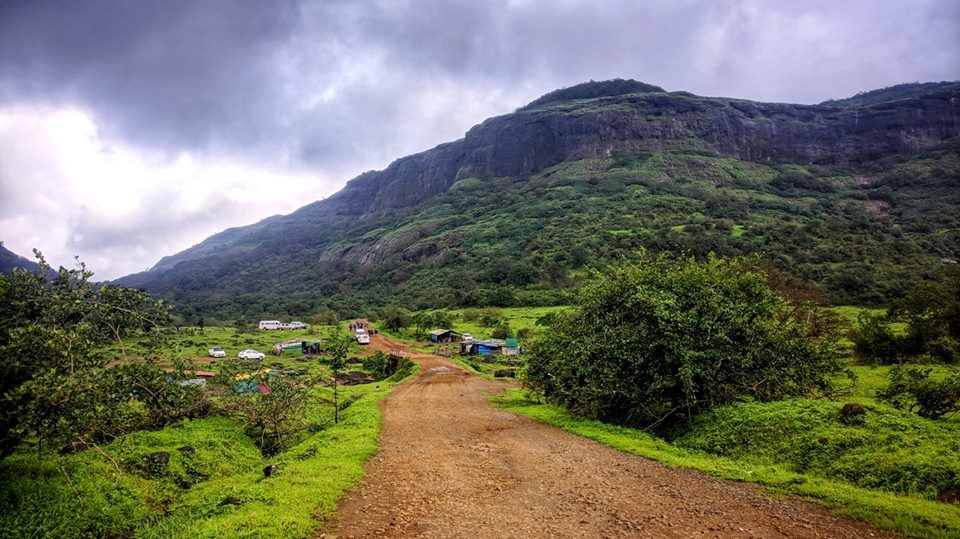 We started on your journey from Pune and after driving for about 40 minutes we reached the base camp near Lonavala. We parked our vehicle and after walking for about 10 minutes we gathered at a location where we met with the other crew members and had early morning snacks along with tea.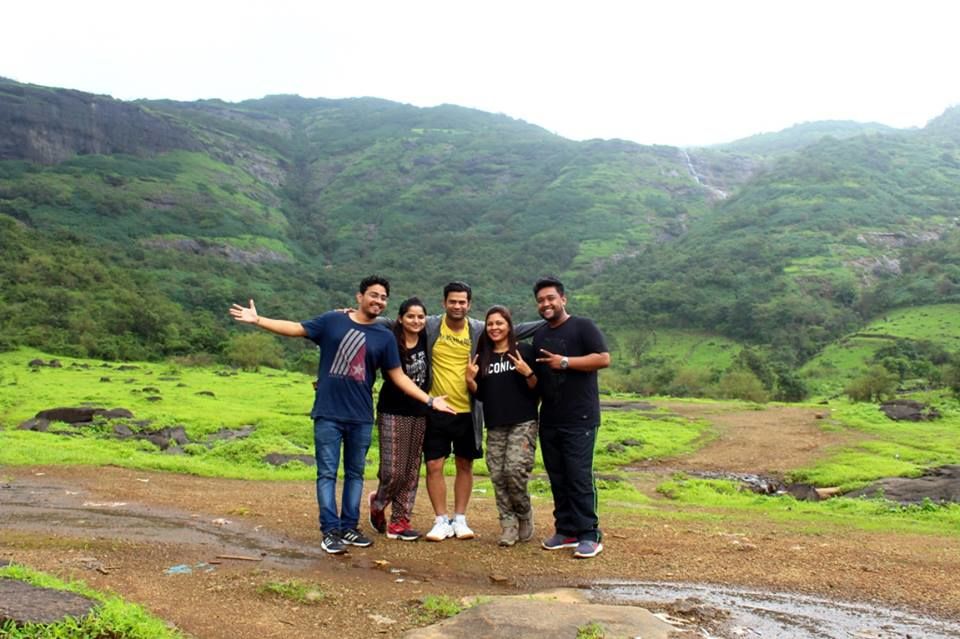 After the formal introduction, we trekked for around half an hour through the dense and slippery forest to reach the location from where our adventure was going to start.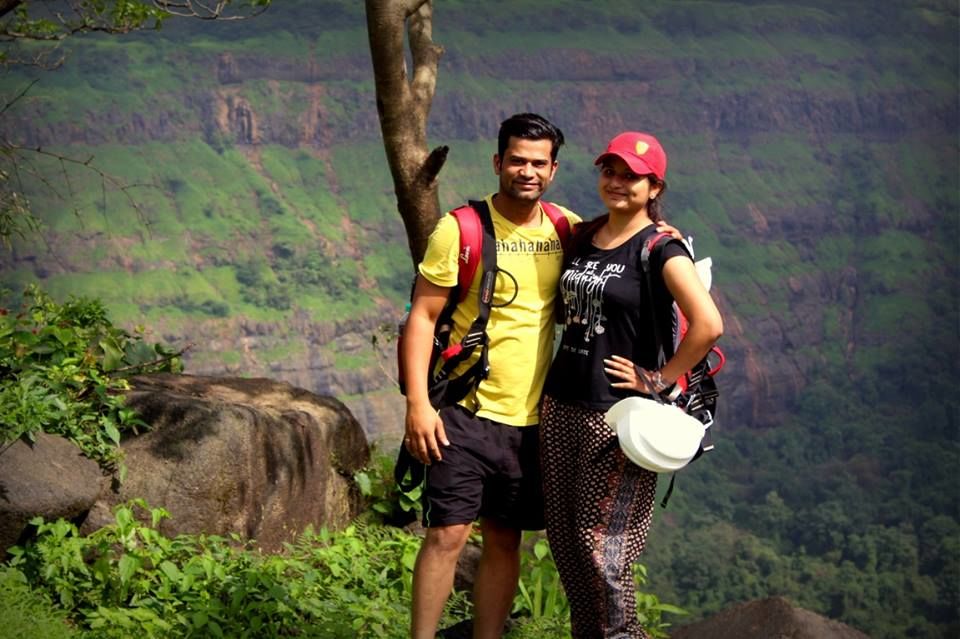 At this point, as the team chatted and passed time with each other, the crew members secured the ropes and other apparatus for the rappelling. The tied the rope around a strong tree and now we were all set for the activity.
After an initial round of photography, one of the crew members gave us the instructions regarding the trek and also told us a few basic things about rappelling. The instructions were quite lucid and struck as well.
Kataldhar is an immense waterfall. The sheer noise of it can instill fear into weak hearts. Milky white and gushing with full force, it resembled nothing but Armageddon.
Here's a glimpse of Travelet's visit to Kataldhar Waterfall:
I was the last one of the group to descend down. Till then it had started to pour in a bit which made the environment ideal for rappelling. There were three stages to this rappelling at Kataldhar: steep descent, precipice, and overhang.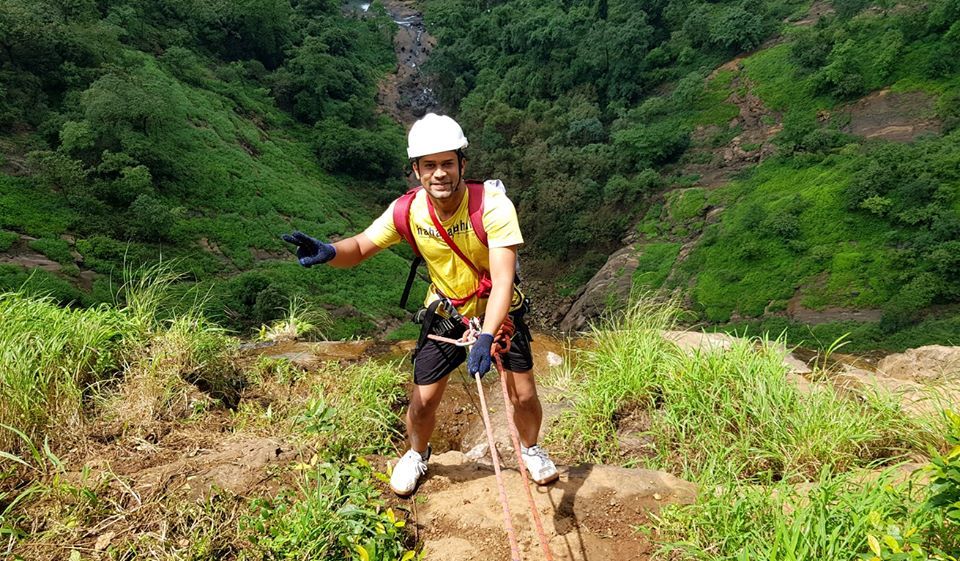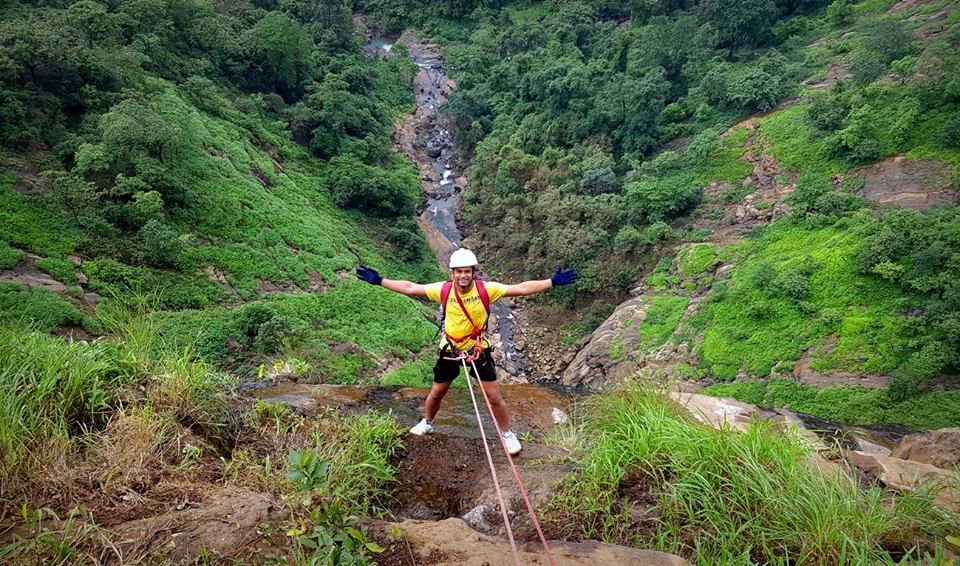 In overhang, there is no rock to rest the feet against, so one has to keep feeding the rope so that you continue coming down.
As soon as the ropes were tied it was time for some photo session. I got me clicked after giving some amazing poses. 
After starting, initially, I used the support of the rocky patch, and slowly started mounting down. As the drizzle was on, the rocks became slippery and I lost my balance a couple of time but still manage to hold on.
At first, it was looking difficult as also I was carrying a bag full of snacks, but after some time I got used to it. Slowly and steadily I was moving down until I came to place after which the rock support was totally absent. After the support was gone I was hanging in the air with still half to cover. When I looked down it looked adventurous and dangerous at the same time.
At one point in time, there was some noise because of the rope and I thought that this is the end of me. I was hanging in the air midway and was hoping that I should reach safely. My heart was in my mouth as I was slowly pulling the rope so that I go down.

Later on, I got to know that the noise was experienced by every other person and it comes because as you lose the support of the rock a lot of burdens come on the rope and it was expected.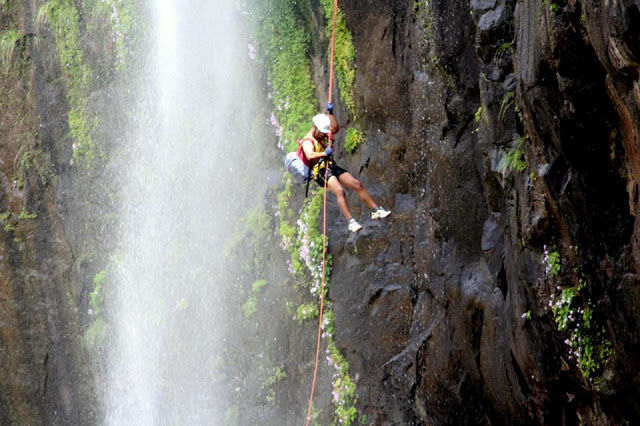 As I was coming down, due to the wind the waterfall was pouring right on my head and it was a wonderful experience. The water was hitting me hard but at the same time, I was enjoying. After a moment a rainbow appeared due to the small amount of sunlight peeping out from the clouds.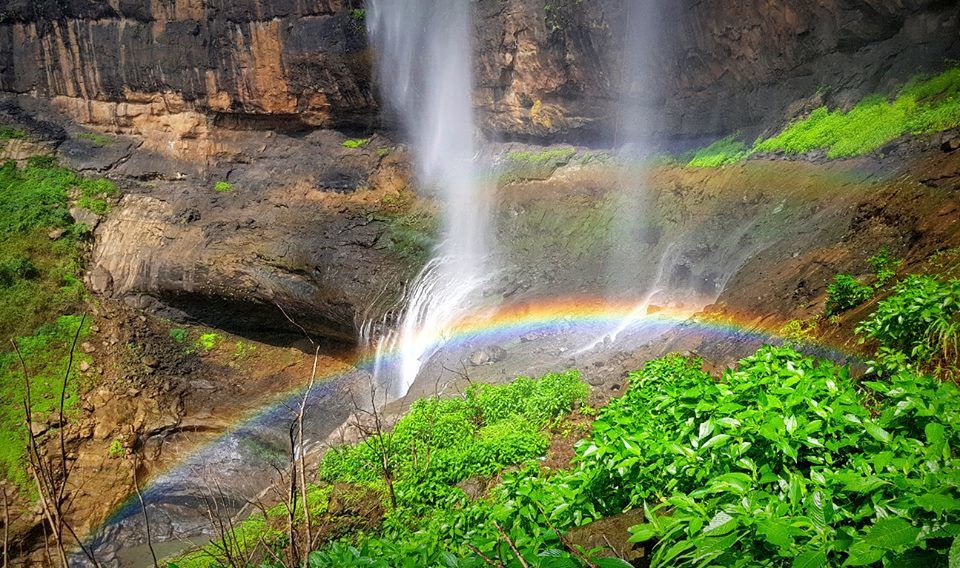 Lastly, I reached safely down. After enjoying the beauty of the waterfall from the nearby caves, I started my trek upwards as it was soon going to be dark.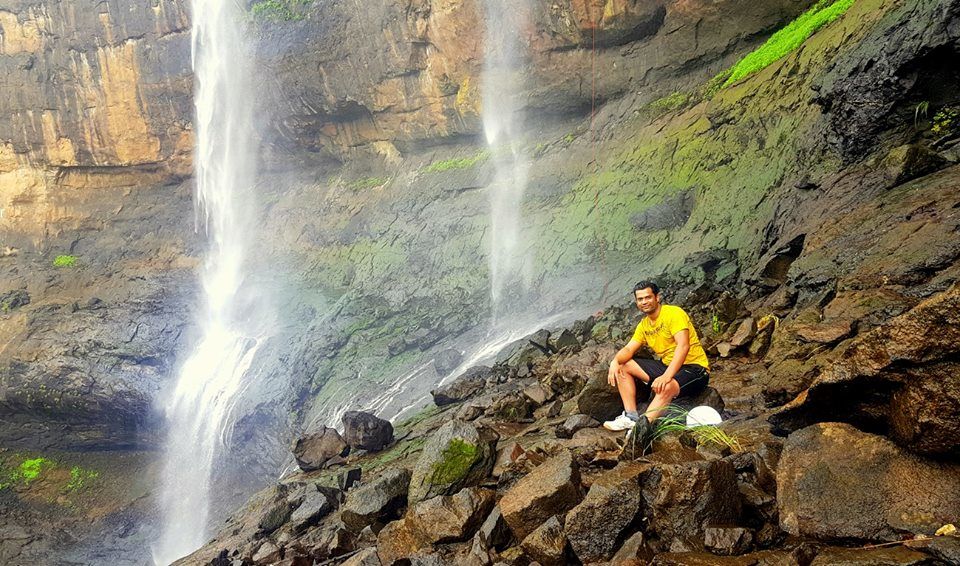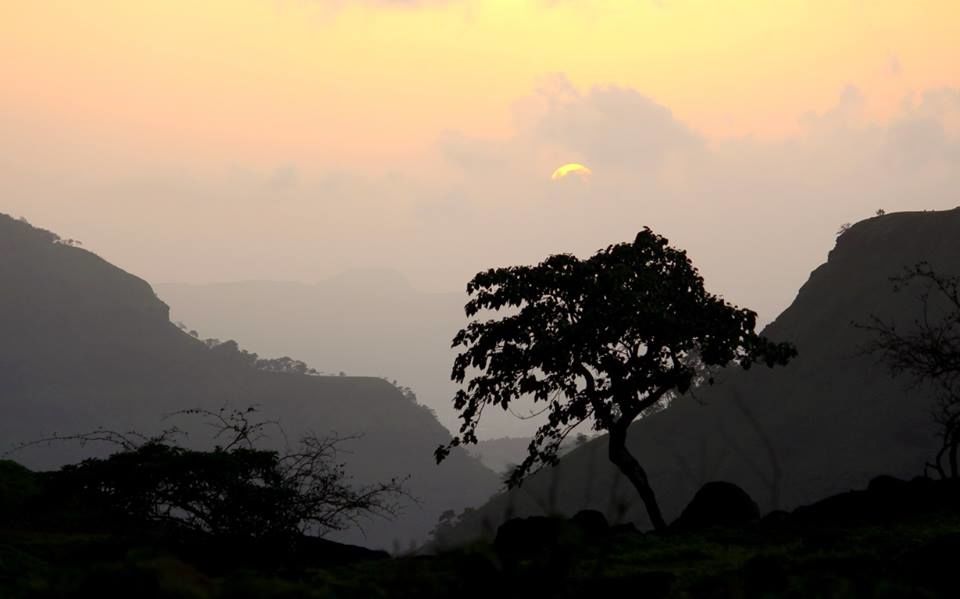 Truly it was an amazing, daring adventure that we had completed and would love to try it out again.