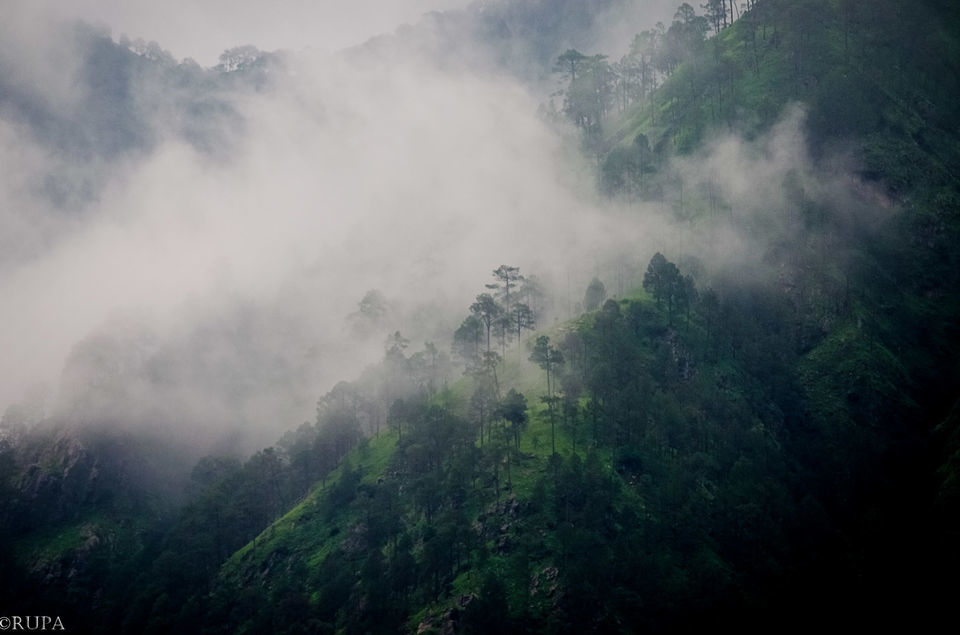 Kausani is knows as Switzerland of India.
This is given by Mahatma Gandhi.H was so much impressed by the aesthetic beauty of Kausani that he called the place is Switzerland of India. This what I read from internet before I visited the place. It's true that nature has gifted her beauty to her best. It is definitely a place for backpackers. Trishul, Nandadevi, and Panchchulli peak is visible from here.
Some tourist attractions of this place are: Anashakti Ashram, Bageshwar Temple, Baijnath Temple, Rudradhari Waterfall. We stayed at Chevron Mountain villa .
Natural beauty of Alpine hills, Bubble of Gomti river, snowy peak of Himalayas, Jungle of alpine makes the place paradise on earth. A must visit place for all nature lovers. For me, this trip was not meant to roam around place to place. I was very tired and just wanted to take my soul to the place where I can relax under the lap of nature. I visited this place during monsoon, so getting a majestic view of Himalayan range was not in my card. I visited very few places though Kausani - the small hill station was more than enough to me to explore. Apart from Kausani -- I visited Ranikhet, and Nainital . I planned to visit Almora, Patalbhubneswar but due to landslide I changed my plan. Travelers who love to explore jungle and birdwatchers will not miss to visit Pangot at Nainital. The main attraction of Pangot are its birds. Recorded numbers of bird species have been counted in this area. One can see a variety of Himalayan species. A variety of flora and fauna including leopards, yellow-throated Himalayan martens, Himalayan palm civets, ghorals, barking deer and sambhar can be seen ,said by the local guide. One can take a hoorse ride to explore the jungle and to see the popular shooting place which is Tiffin top-Dorothy' s seat.