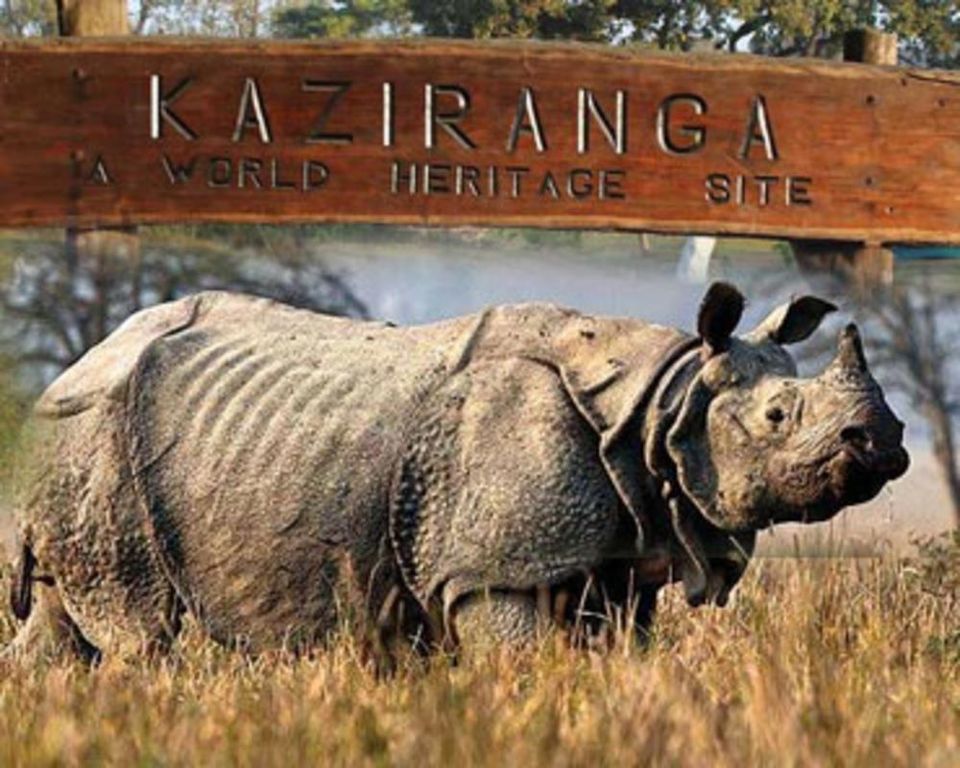 It was my first trip towards Dibrugarh,Tinsukia. My destination was Chabua Airbase where I was to visit as a Liaison Officer. I always kept my company TA/DA rule aside because it was not at all comfortable to keep collecting petty bills for the preparation of claims.
So I decided to take my car & family as well to make the best use of the trip. We commenced our journey as planned. I was guided that I should take two halts to reach Chabua.
The First was a few kilometers from Guwahati, I don't remember the place, the second at Jorhat Airforce Station. On our journey to Jorhat, we passed through Kaziranga National Park. We didn't stop but decided that we shall go and explore the National Park on our return leg.
I was enjoying the drive and never expected the road to be so good. Such roads where you experience the smooth drive are called " makhan roads" i.e roads smooth like butter!
Along the road there we saw appropriately spaced advisory signboards to limit the speed so that the wild animals crossing the road do not get hurt by bumping into your automobile. Here, our getting hurt was of less concern as it was their territory, rules set for them.
What we forget most of the time is that the Kaziranga National Park is home to animals and we are intruding in their space. The road for our conveyance is in their space.
There were several resorts, hotels, homestays around. We stopped at GL Resort for lunch and we had decided that we shall stay here to explore Kaziranga while returning. Later for all my trips to Kaziranga, we stayed at Bonhabi Resorts which was recommended by my Airforce friends.
Elephant Back Safari(EBS)
We don't realize that elephants do attract tourism. Whilst tourists have mixed feelings about EBS tourism in general, they do not mind having a ride on the largest animal on the land. For many tourists elephant ride is a "must-do" when they visit Asia.
At Kaziranga, they have set two timings for elephant safari; one at 5 am and the other at 6 am. It is well organized and worth the effort. It is better to arrange this before arriving at Kaziranga.
The elephants take you inside the jungle and where you have maximum chances of your seeing wild animals. We didn't have any idea of elephant back safari. We just wanted to experience EBS. We climbed onto the tower to get seated on the elephant's back.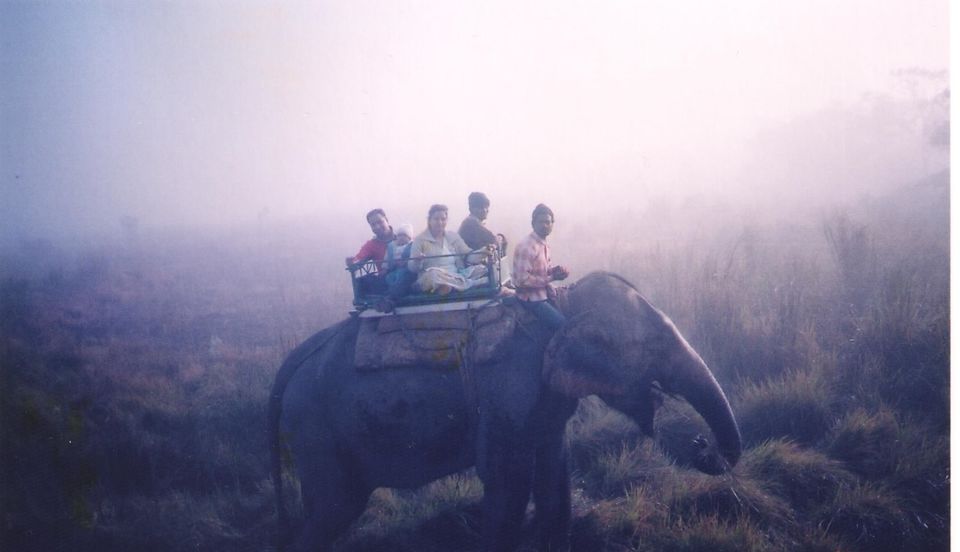 As we started getting deeper into Kaziranga, my wife started getting scared. What if these people kill us? Nobody is going to even know what happened to us. What if the elephant turns violent? All this she was whispering in my ears. Then the naive thought that struck me all of a sudden was that elephants are strict vegetarians eased me out & I whispered back into my wife's ears.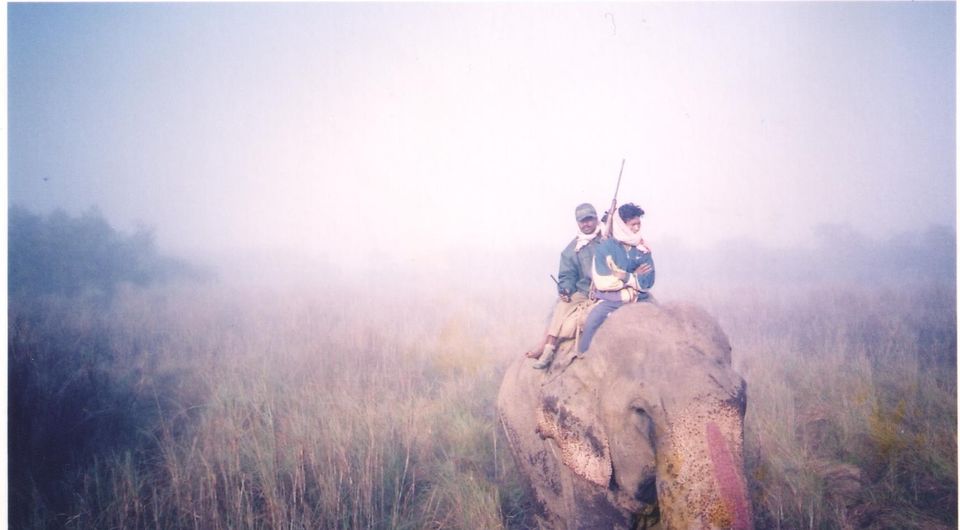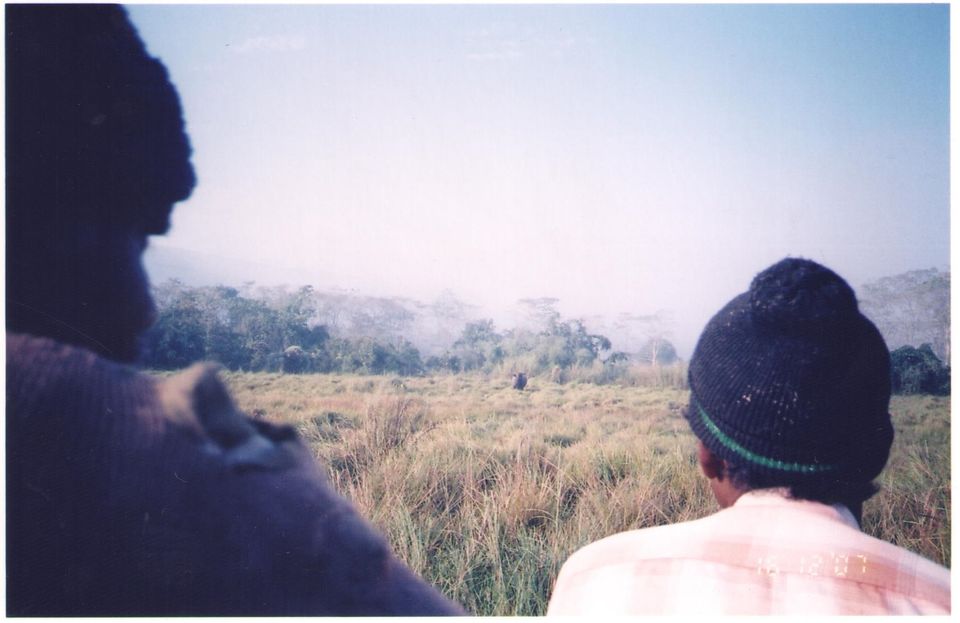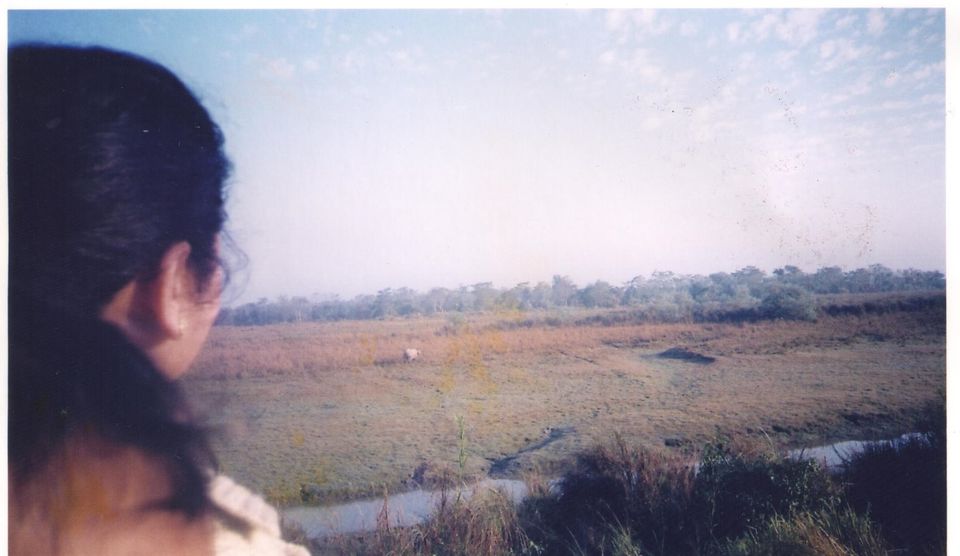 I couldn't see any smile probably because the degree of dismay was so much more than the relief, the smile vanished like water in the sand.
Then the guard showed us the first Rhino, hidden behind the elephant grass. We didn't spot many animals that morning but the experience was phenomenal.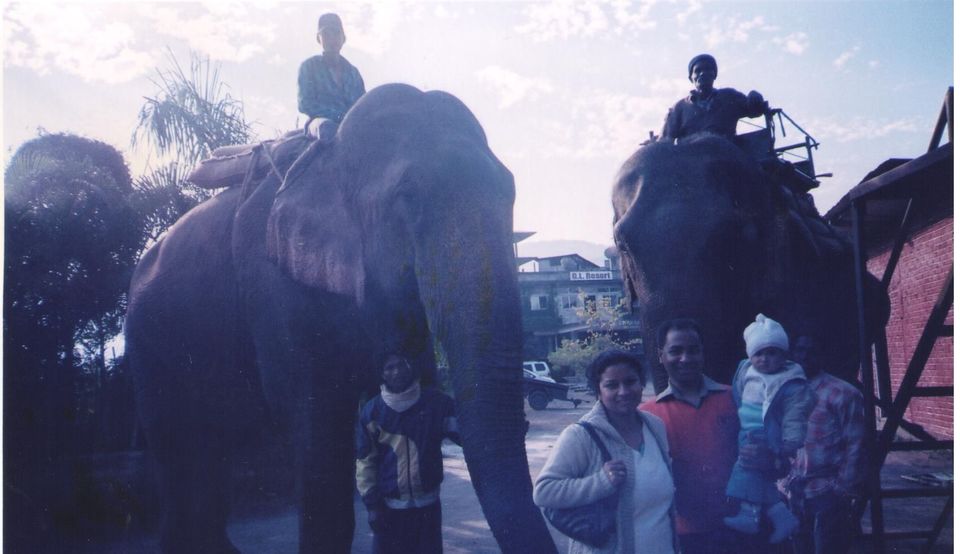 We were back by 0930 am.
Jeep Safari
Since our Elephant Safari experience was scary and uncomfortable,next time when I visited Kaziranga I preferred Jeep Safari.
I felt the jeep safari was too long and trying. It was not easy with a 5-year old in an open jeep. I would suggest the jeep safari for those with back problems & young children. It's one and half hours on a very bumpy track plus the animals are quite far away from the track.
If you are taking a jeep safari, you must compulsorily take shades, binocular, sunscreen(if you have sensitive skin), comfy clothing & enough drinking water.
Do not take heavy food before the safari. You will most likely throw up midway. The jeeps follow a regular path that is drawn for them to follow. The number of animals we saw this time was many.
Sad part- Rhino Horn Trade
"The poachers shot a greater one-horned rhino with AK-47s in India's Kaziranga National Park hours after the Duke and Duchess of Cambridge had visited the park to promote conservation."
This was the headline! This is a hard fact. Rhinos don't roar when they are injured.
The horn of a rhinoceros is the world's most valuable appendage in an exotic marketplace that values nature's oddities, such as elephant ivory. Unlike the horns of many species, including cattle, the rhino horn is not made of bone. It is made of keratin, a protein also found in our hair and fingernails, and if you trim a rhino's horn it grows back.
Although selling rhino horn is illegal, in South Africa if you have a permit, you can cut off a rhino's horn. Every year or two South African rhino farmers tranquilize their animals with darts, cut as much as four founds of horn from each rhino, and store it all in bank vaults and other secure locations, hoping for a day when it's legal to sell horn.
Meanwhile, a booming illegal trade supplies mostly Vietnam and China where rhino horn is often ground to a powder and ingested as a treatment for everything from cancer to sea snake bites and hangovers. People have recently been using rhino horn as an aphrodisiac.
Places to stay
1.Bonhabi Resort
The resort is just a short walk away from the Main Entrance of Kohora Central Range of Kaziranga National Park. The Resort has 14 spacious cottages and some are overlooking the open courtyard.
2.Jupuri Ghar
This property is located inside the Kohora Tourist Complex. It has standalone cottages located within the vicinity of the park. The property is pocket-friendly.
3.Iora Resort
This is a 20-acre resort with 4-star amenities, landscaped gardens, and a small tea garden for the "Assam Tea" experience.
4.Wild Grass Lodge
The wild grass lodge is a jungle lodge having rural architecture. The accommodation varies from thatched hut lodges to luxury stand-alone cottages.
5.Landmark Woods
The Landmark Woods is located amidst the lush forest in between Burrapahar and Bagori Range of Kaziranga National Park.
6.Diphlu River Lodge
Diphlu River Lodge had hosted the Duke and Duchess of Cambridge, HRH Rince William and Catherine Middleton. Does it need any other mention?
7.Infinity Kaziranga Wilderness
The resort is set amidst a thick bamboo grove and betel nut trees. The architecture resembles the old Assamese houses, set atop the bamboo stilts. Also has a lake(2000 sqft) which enhances the beauty of the resort.
8.Agortoli Resort
This is an ecotourism jungle lodge with a rustic charm and stands right on the edge of the National Park. If you are a birder/photographer, this is a good base.
Conclusion
Well, I don't know how far this is true, but they say it was a Youngman called Kazi from Karbi Anglong who fell in love with a young girl called Ranga. These lovers used to clandestinely meet in this forest for it became their favorite place. One day both of them disappeared.
This could be the justification for the fascinating name that this park has got.
Those who love wildlife and want to enjoy the same more closely. This is the place. Add to your list now!