"Travel is the only thing you buy that makes you richer " - Anonymous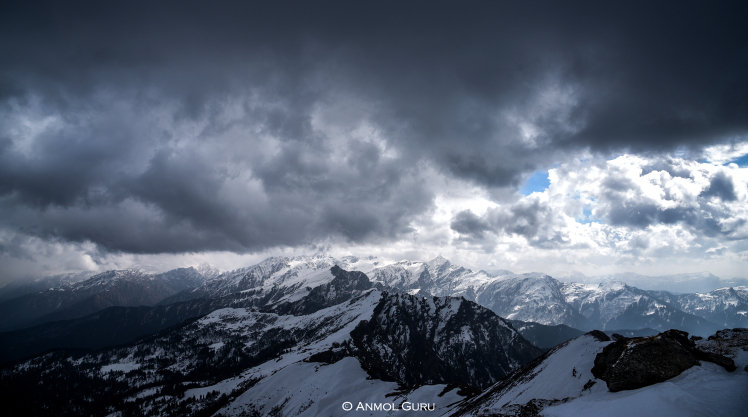 Born in Uttrakhand state of India, I naturally had a soft corner for the mountains, apart from the numerous hill stations there are many intense and beautiful trekking destinations which are underrated. One such destination is Kedarkantha Winter Trek. Kedarkantha Trek embarks from the Sankri village in Uttarkashi district of Uttarakhand state.
Day 1: Vikasnagar - Sankri
We began our journey around 8:30 am from Vikasnagar and took NH 507. It was a thrilling experience for me as I was on a road trip cum trekking for the first time.
We took our first stop at a small town named PUROLA, which was around 108km away from Vikasnagar, we had our lunch there. We again geared up for ride on the same highway. It took around 6-6:30 hours to reach Sankri.
We stayed for a night in GMVN guest house, Sankri. This is an affordable and comfortable stay, as per a traveler's concern.
Day 2: Sankri - Juda ka Talab - Base camp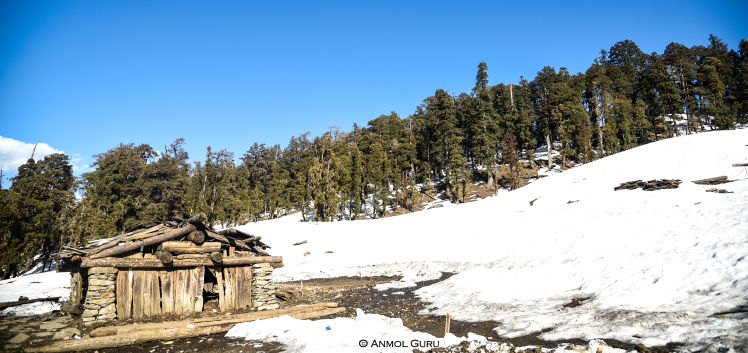 We were late on second day, but still started hiking around 9 am and entered the no network zone. After covering a distance of 2-3 km, we witness a few patches of snow in thick pine forest.
As we reached Juda-ka-Talab (9100 ft.) which was a frozen pond during this time of the year, we were literally walking on the snow trail. We had a cup of black coffee and brown breads with peanut butter, we halt for an hour there.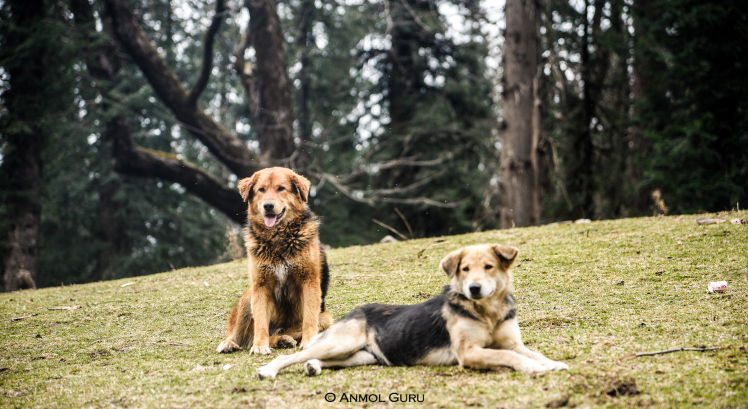 Started again with snow all around us, we reached the Base camp around 3 in the noon. We were continuously drinking glucose water throughout the walk to avoid dehydration. We had some self prepared oats and peanuts there before we started preparing our tents. We roamed around the place for an hour or 2 in the evening in search of woods and water, as during winter both are not easily available in this region of trek. Due to bad weather, as it started snowing as the sun goes down, we were unable to bonfire and our night started early.
Day 3: Base camp - Kedarkantha summit - Sankri
Unable to sleep whole night, all thanks to the mountain dogs and continuous snow, still we started our day early. We left our belongings in our tent and started hiking towards the summit with our camera and a water bottle in a small backpack.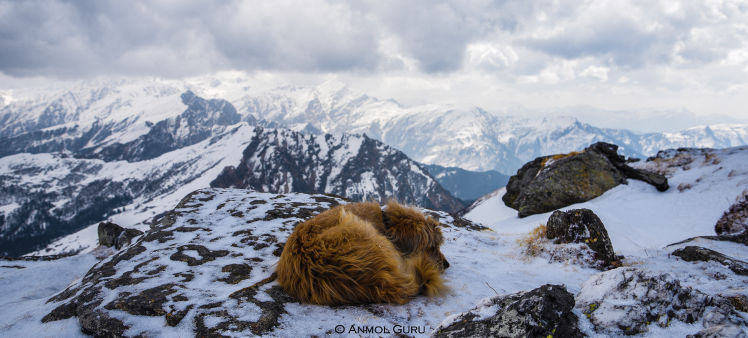 Covering a distance of around 3km then we witnessed a snow-covered trail of 200-300 m. which was at an approx angle of 80 deg. to reach the top. With god's grace, allowance of Himalayas and our own will power we somehow managed to reach the top.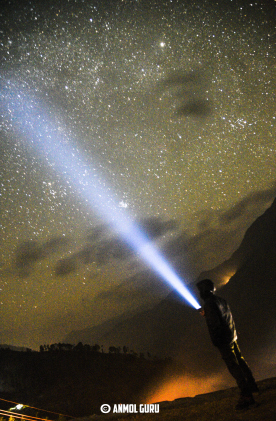 We behold some of the astonishing views from up there and whole tiredness vanished. Spent an hour near the Trishul at the summit clicking pictures and resting, we started trailing back. Reached Base camp in an hour or so we quickly packed our belongings as it was snowing continuously.
We walked down from the base camp at 1 in noon, reached the last meadow from the top, we had some tea and eggs at a temporary made shop. We reached sankri by 4 pm. Spent the night at GMVN guest house, gazing at the stars and clicking them.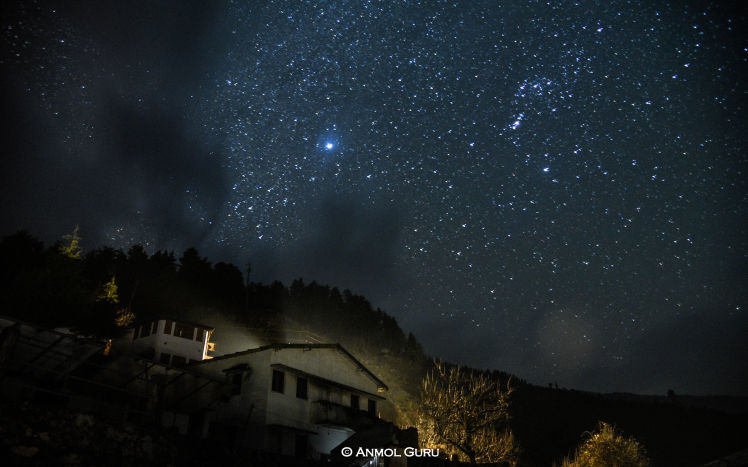 We had our dinner at a local dhaba, we finally slept.
Day 4: Sankri - Vikasnagar
Pack up time, woke up early but still started our journey around 8 am as the morning was rainy. We took NH 507 again and had our breakfast at Naitwar and after that we had a continuous ride of 6 hours to reach Vikasnagar. This trek was a journey full of memories, spent 4 days in no network zone, totally asocial, long talks, spoke our hearts out, supported each other throughout the journey, we had a time of our lives. Cheers to our friendship.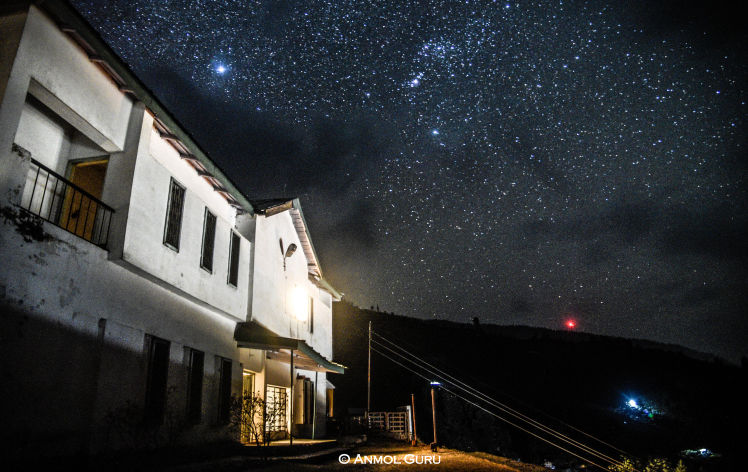 About us:
Anmol Guru (Travel with Turban):
A B.tech graduate SINGH who is a native of Chakrata, choses a carrier over a hefty package of an MNC to a life behind the lens . Retreats back from the modern city of Dehradun after completing his studies into the lap of Himalayas, and discovered his proficiency in capturing Travel portraits, landscapes, streets lives, fashion portfolios, Pre/Post wedding assignments. And in between nowhere also developed a keen interest in exploring new places and always awaits new challenges.
Rajat Negi (Born to Run):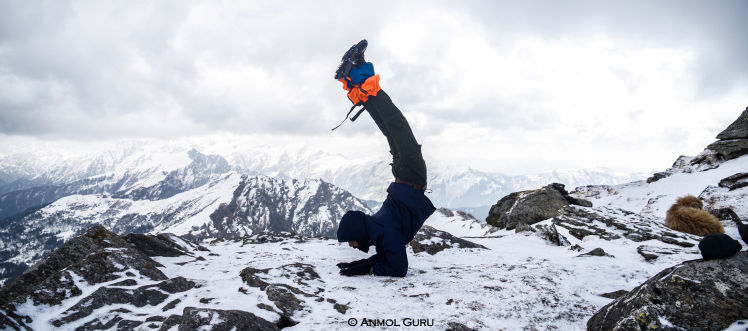 Born to Run, as the name suggests he is a fitness enthusiast and has an affectionate love for travelling. A Law student who saves money and spends them on exploring new places and revealing himself. Travelled to many places including Bike trips to Leh/Ladakh, Lahaul/Spiti. Manali/Kasol and the list continues. He is a gem of a person, a complete travel partner.
Copyright © 2017 Travel with Turban
This post was originally published on Travel With Turban.