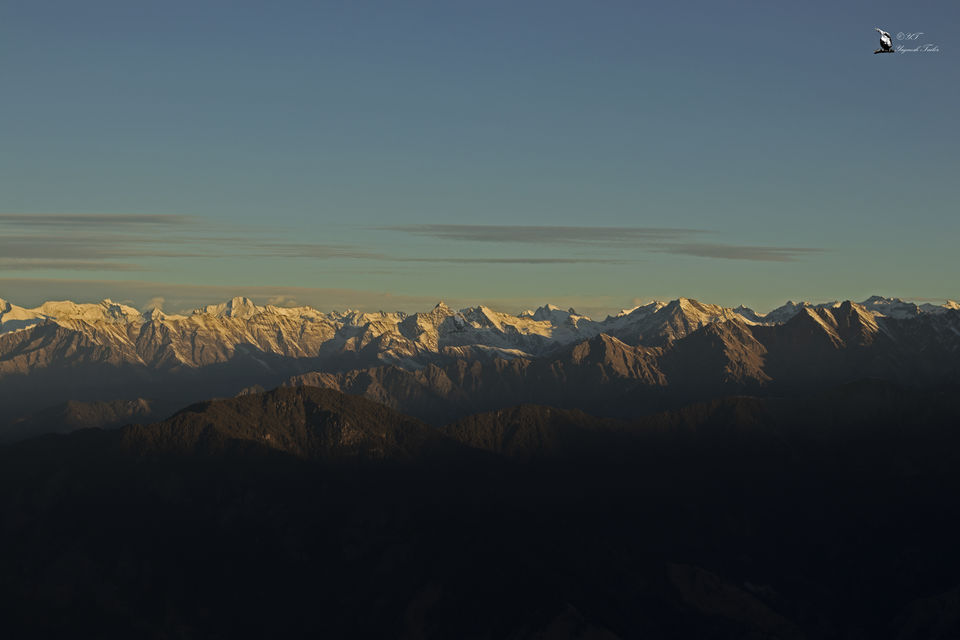 We friends wanted to go to different destination this time & 6 of us at end decided to go for Kedarkantha trek located in Govind Wildlife Sanctuary, Uttarakhand. We have reached to Dehradun day before schedule start and so that we can roam around and also reach on time. As trusted provider we selected Trek The Himalayas for doing the Trek. (https://www.trekthehimalayas.com) We suppose to meet them starting from Day 1 at Dehradun station early morning between 6.00 AM to 7.00 AM. Our experience with TTH was very good. The food, stay , experienced leader for trek. Let me share day wise details here :)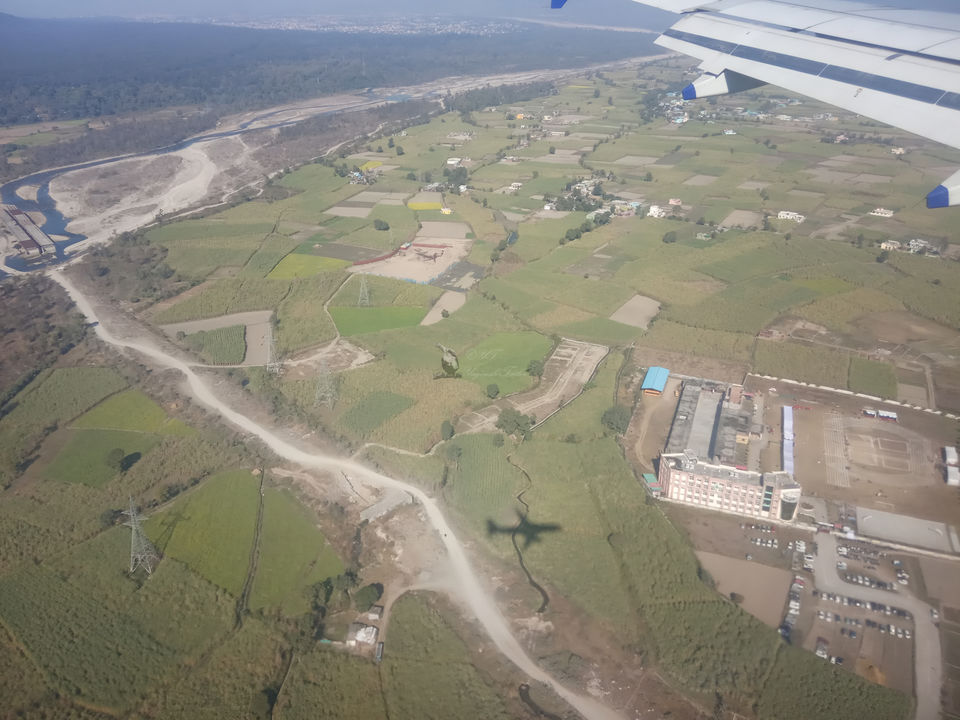 Day 1 : We reached at Dehradun station early morning & meet the rest of the team. TTH has arranged transport with tempo traveler & 6 seater cars.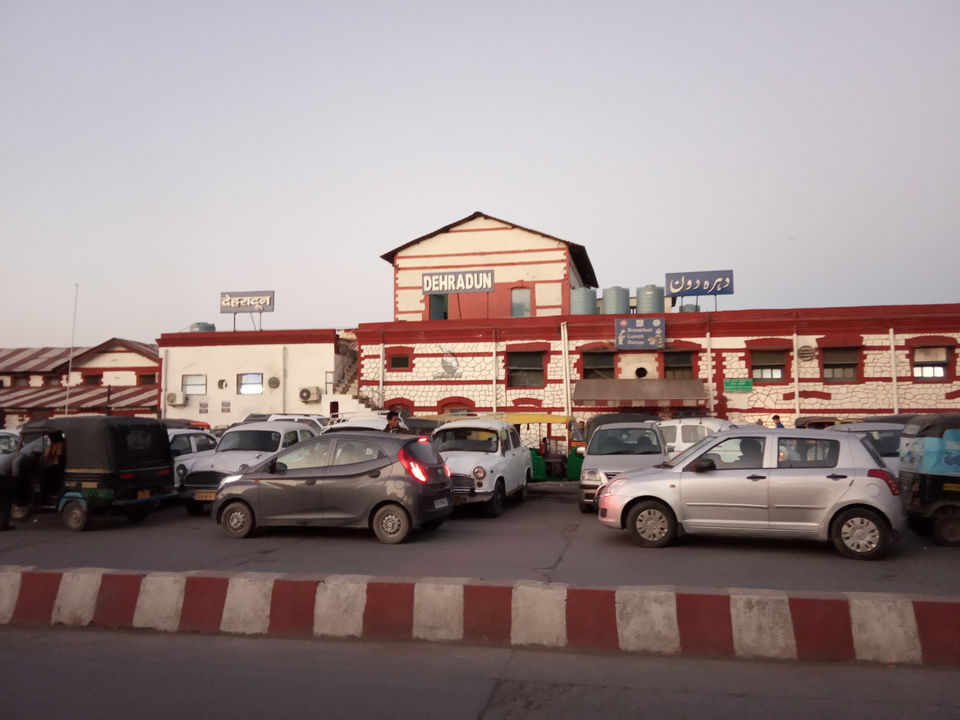 Since we were 6, we were given one car & we started our journey after collecting our rented from TTH member. On the way we took breakfast at Mussoorie. Journey is of 8-9 hours to reach Sankari village. We started around 7.30 am in the morning from railway station.

On the way we stop at Massoorie for breakfast. Not recall place name but breakfast was good. After breakfast we started moving again. The way to Sankari was really good but do remember its full of lot of turns & sharp moves. If you have such sickness , remember to seat at appropriate location with plastic bag & some orange or other similar flavor chocolates with you.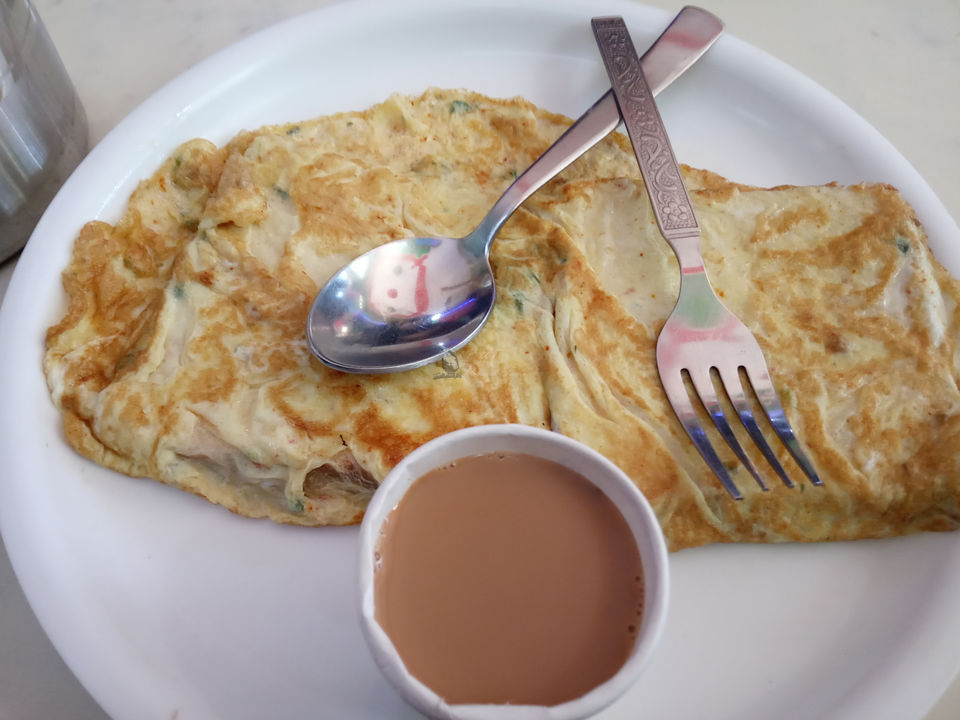 Now we started moving towards Sankari. We reached there around 4.30 PM in the evening. The village & stay was beautiful.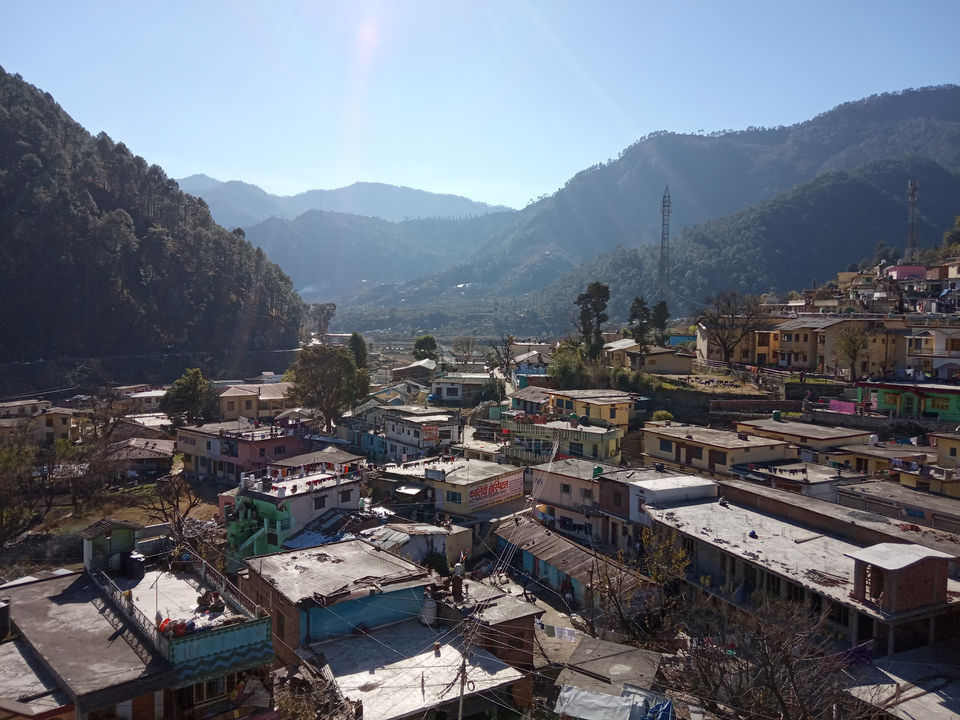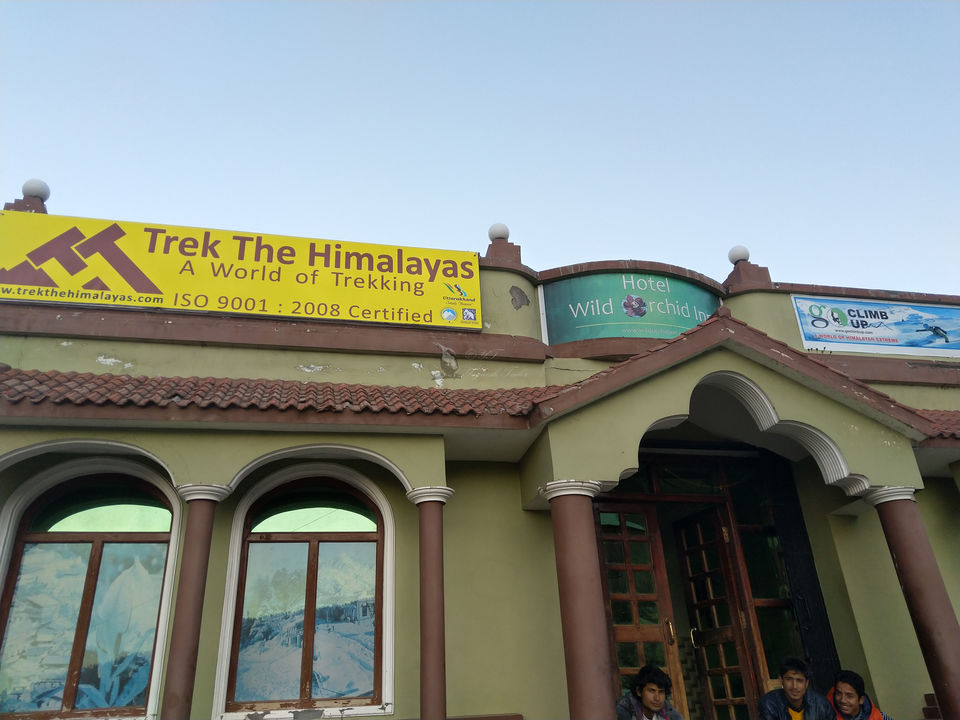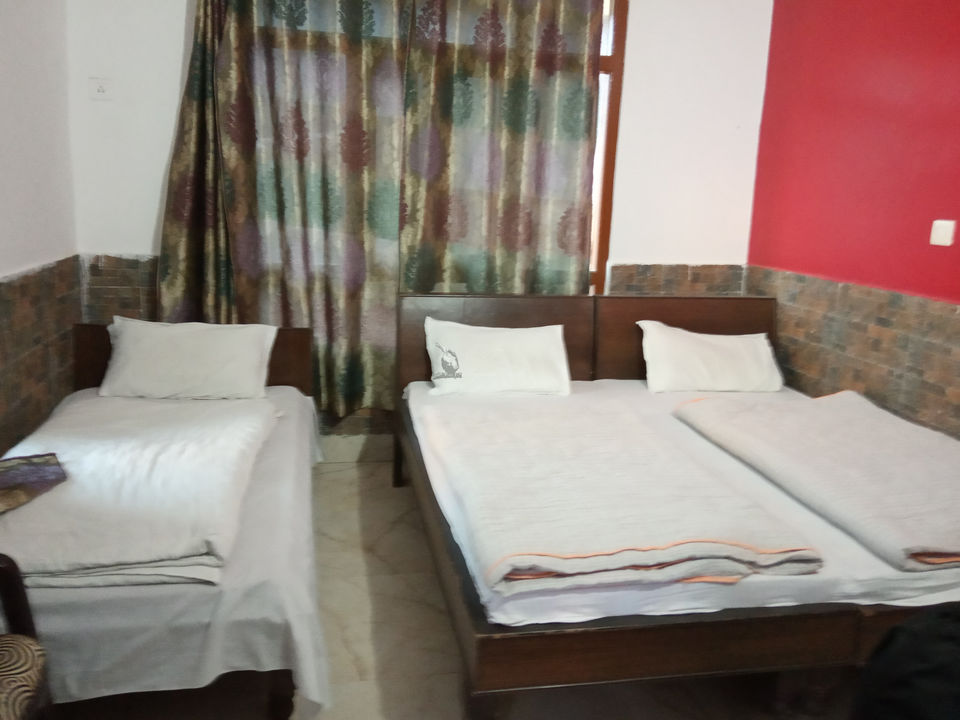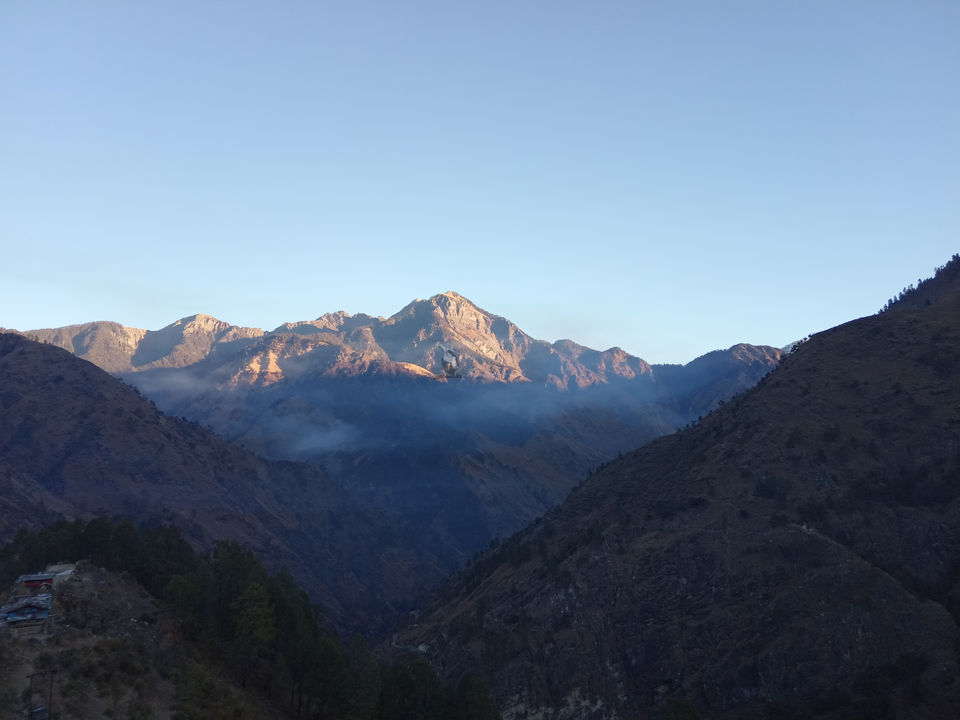 It was now time to relax & get ready for next day. When we will begin to climb the mountain.
Day : 2

We started our day around 8.30 AM from Sankari village. We have to pass through Govind Wildlife Sanctuary and reach our first stop Sankri to Juda-ka-Talab. It was 4 kms trek, approx 5 hours trek and change altitude from 6,400 feet to 9,100 feet. Please remember 4 km is straight distance but in real you will walk more. On the way we seen many natural water source & even did refill of water from there. The view was getting better and better. We were not expecting more snow but since there was snow fall on 12-Dec there was more snow then expectation. That also mean more cold :)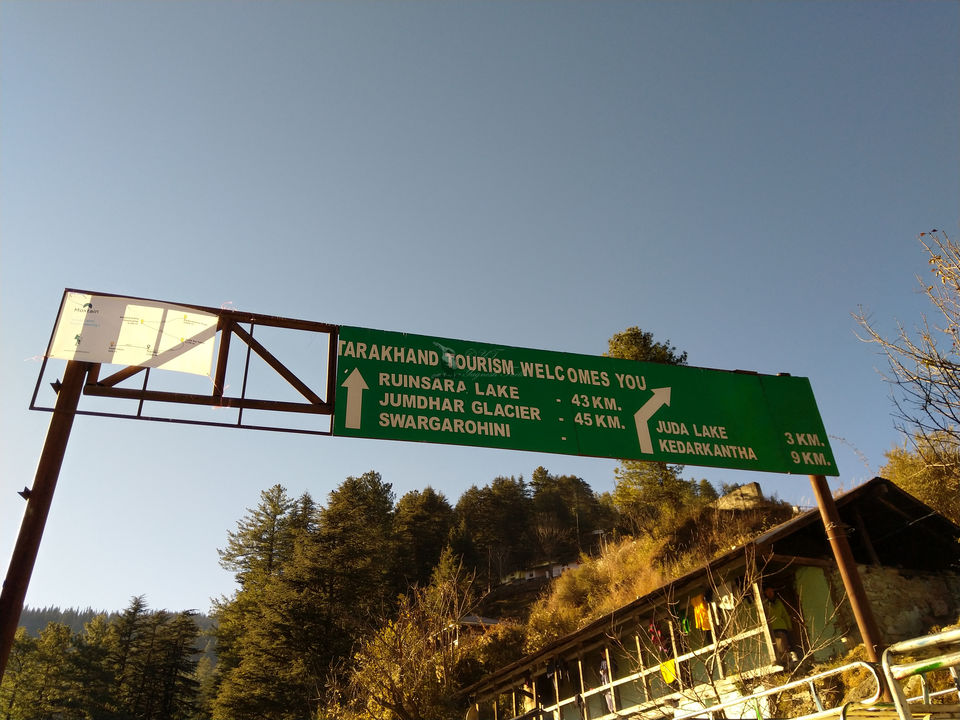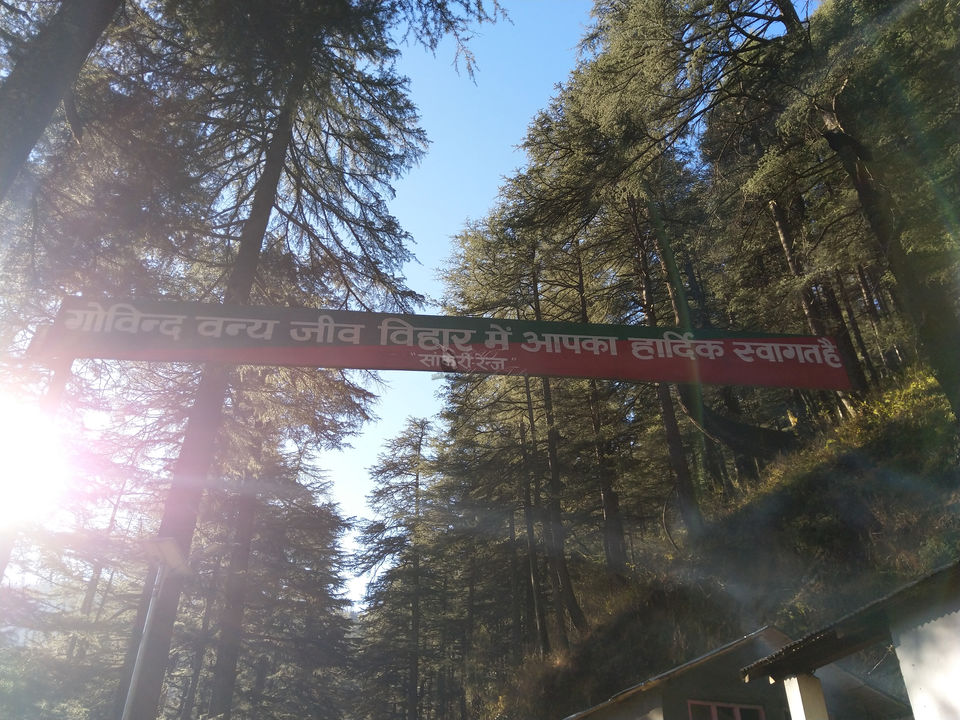 After climbing for 1 hr 30 mins approx, we reached our first stop. Maggi point :) i added smile here as whenever we stopped or hear name of Maggi point all were getting happy like anything. Main reason behind is long resting :) Maggi point was covered with snow & there was 1 stall selling hot lemon tea, milk tea, Maggi , bun butter, omelette etc.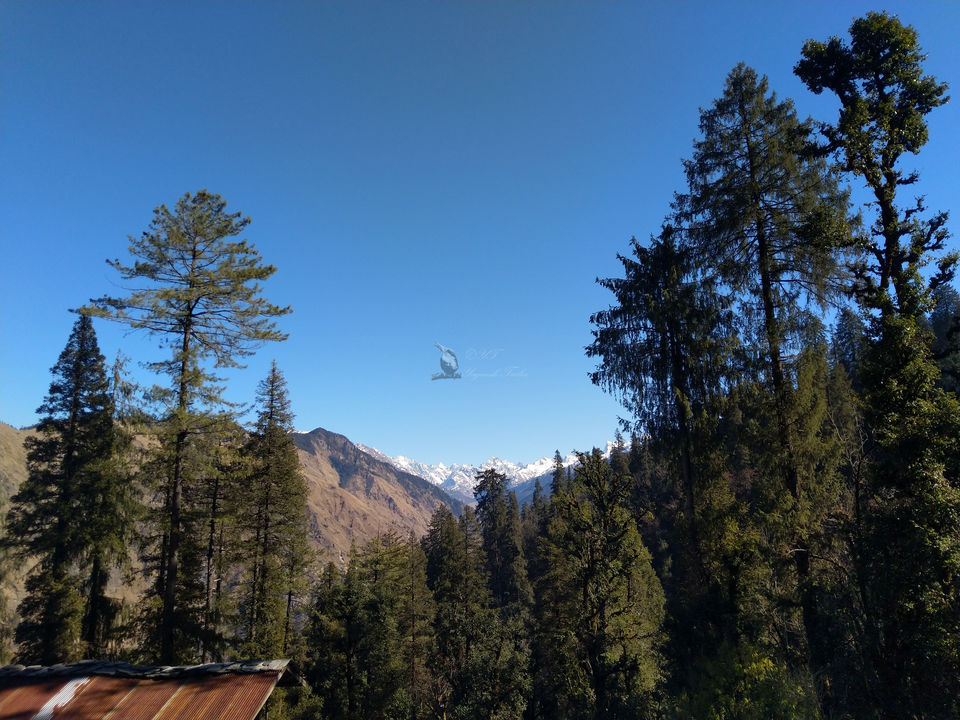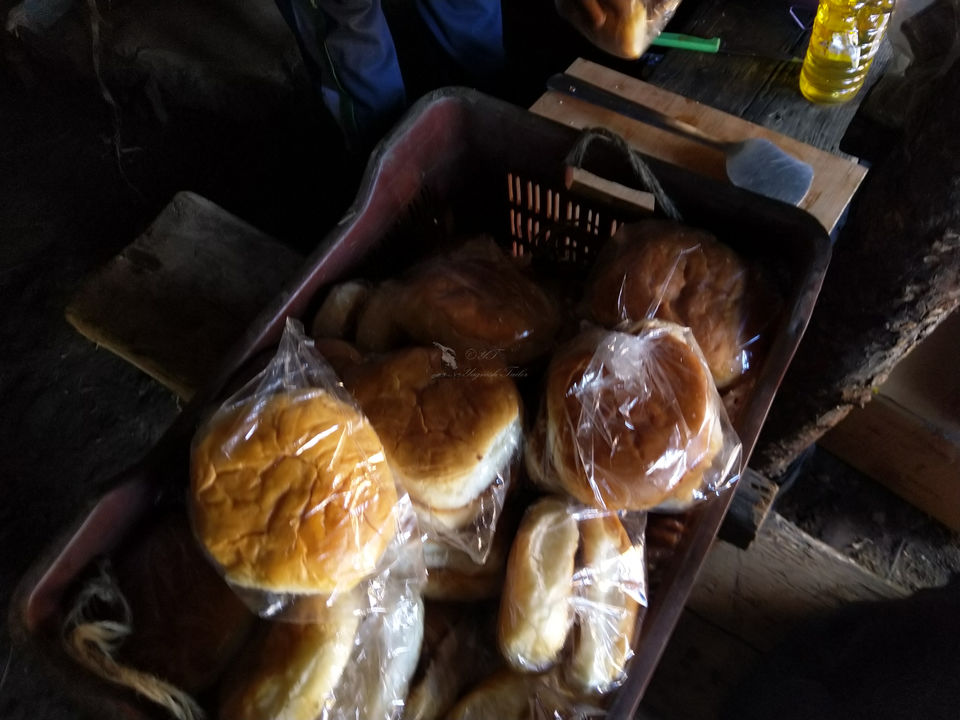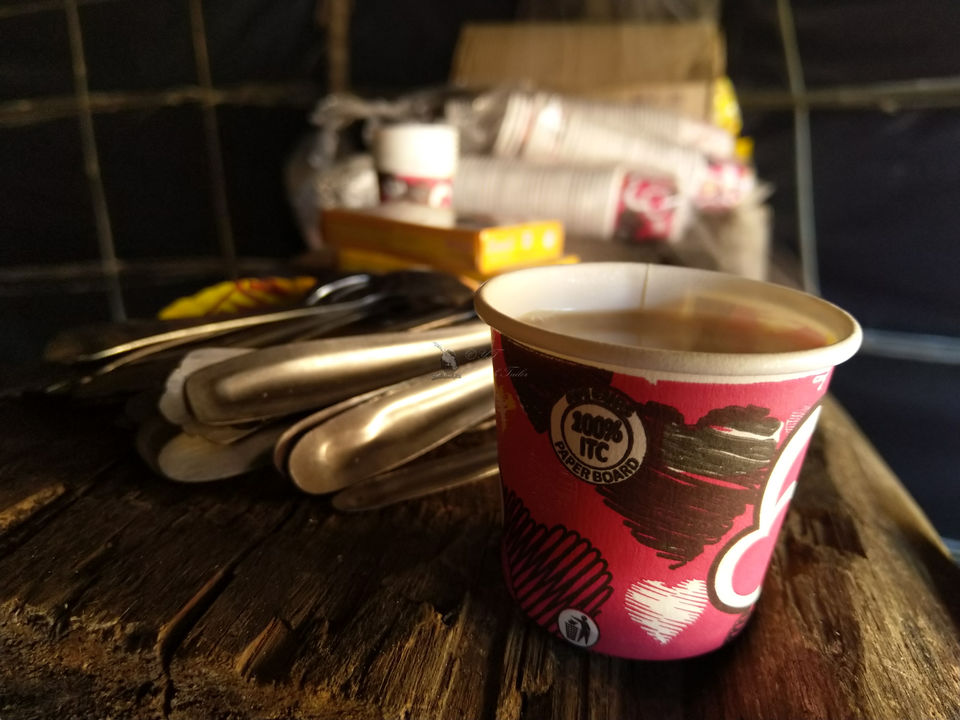 After having tea & bun butter we started moving again. On the way our water was almost finished, so our trek leader advised us to refill water from natural water source. Trust me water was clean, warm & really good. We did refill of bottle from the point & kept moving towards our 1st day stop , Juda-ka-Talab.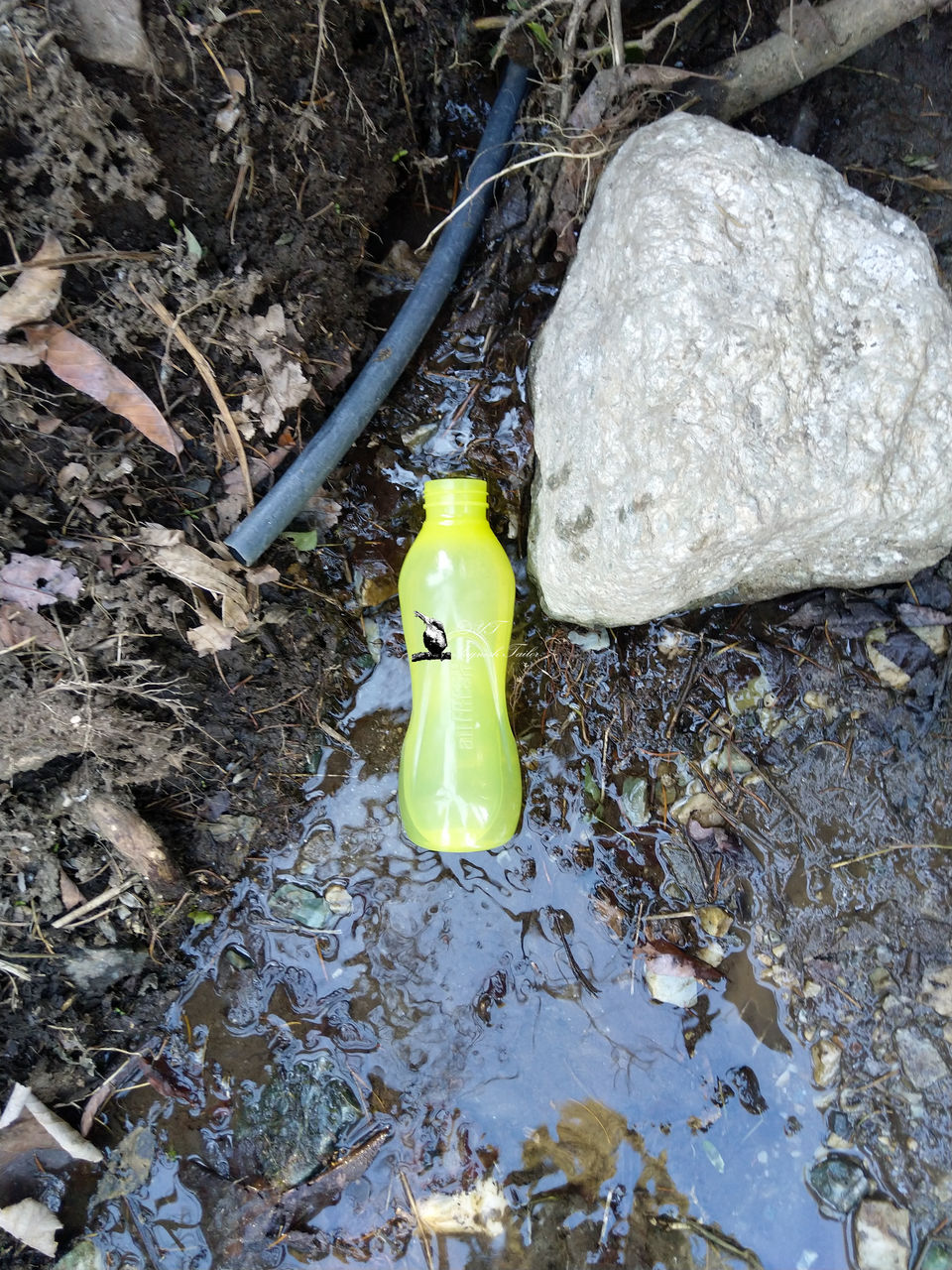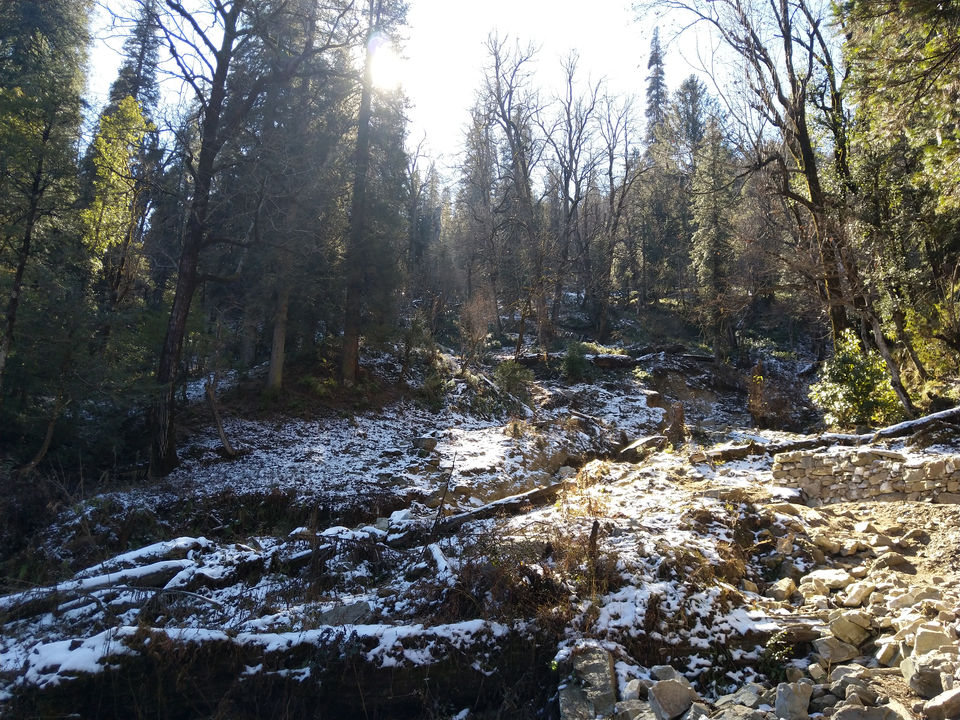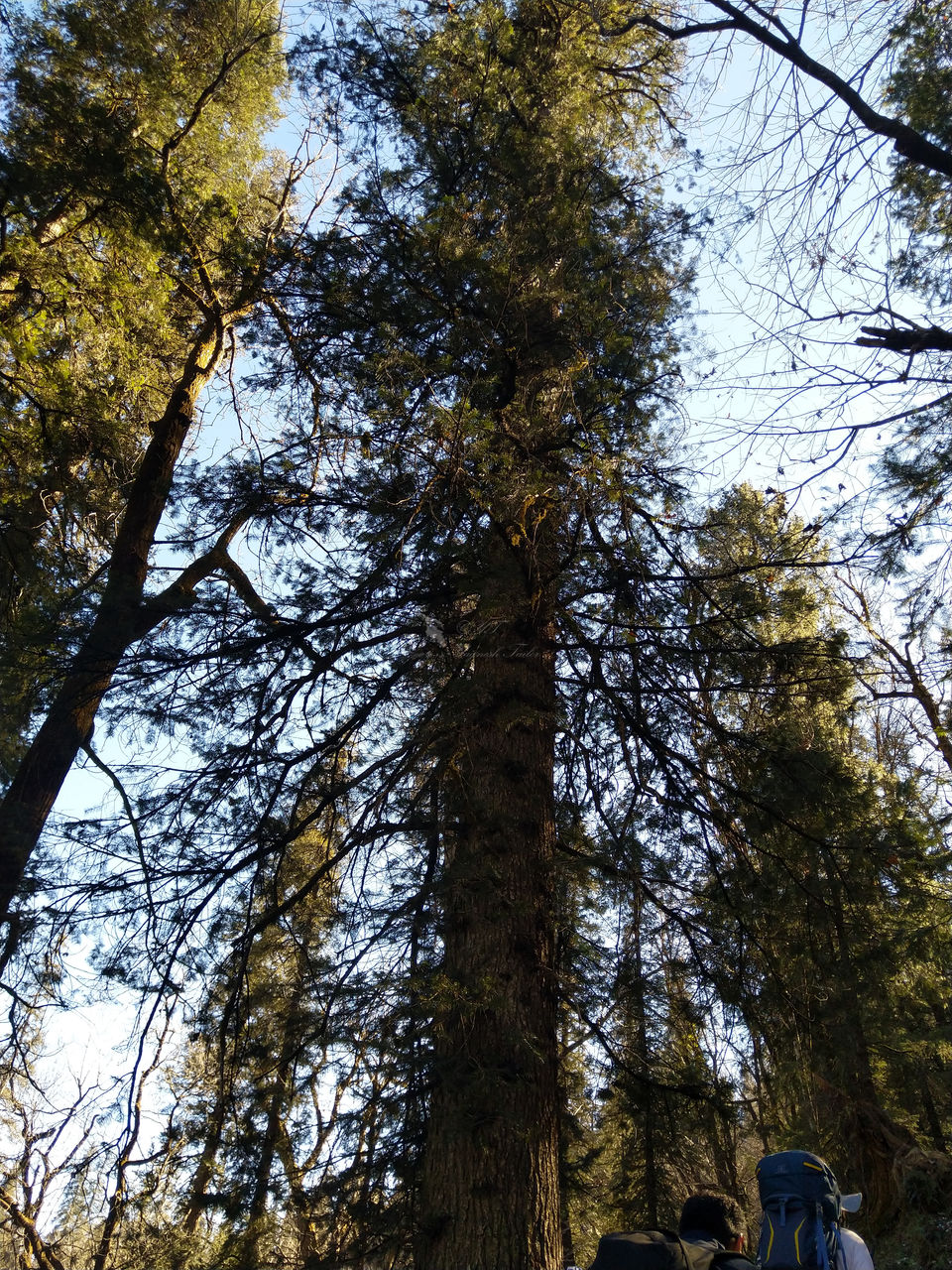 After walking some more KM, we reached 2nd maggi point. We didn't had anything here and decided to just take rest. However i had my favorite drink, ginger tea :) Owner here was playing beautiful flute.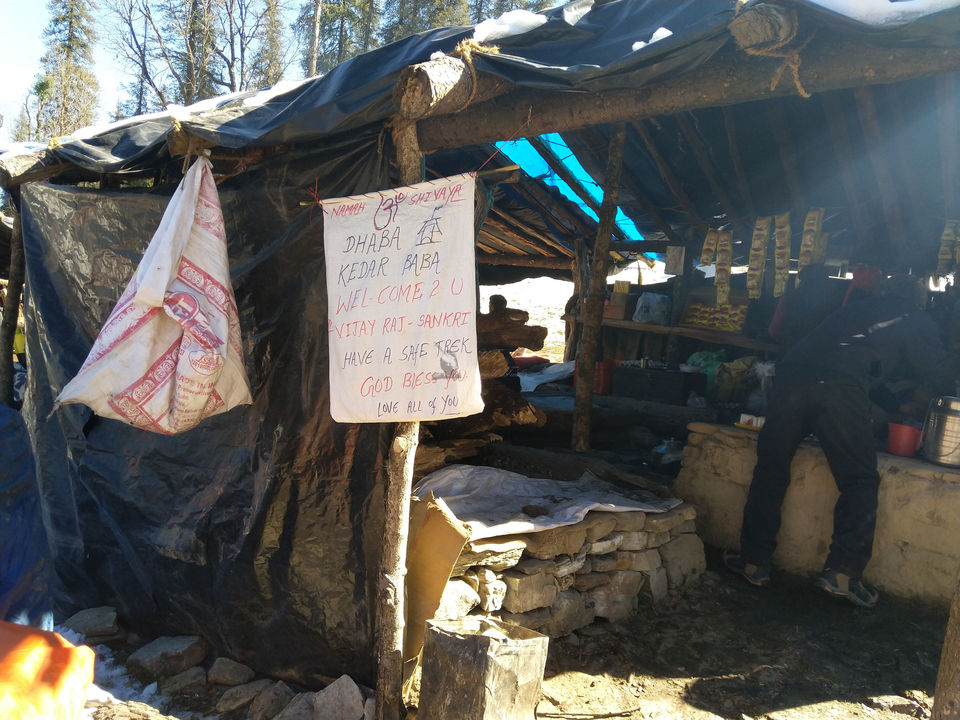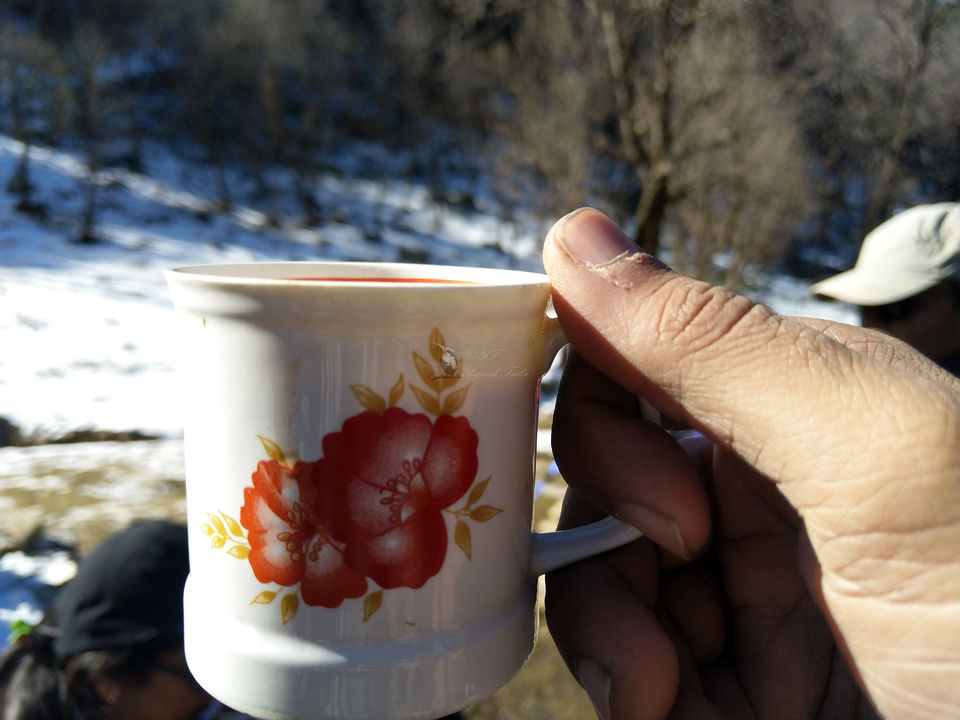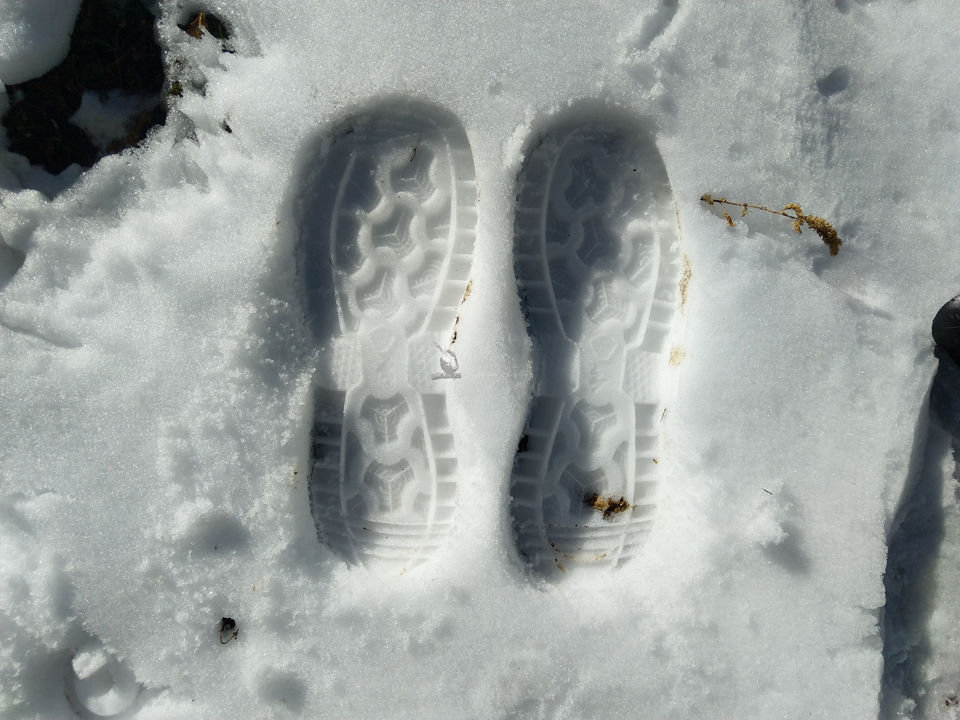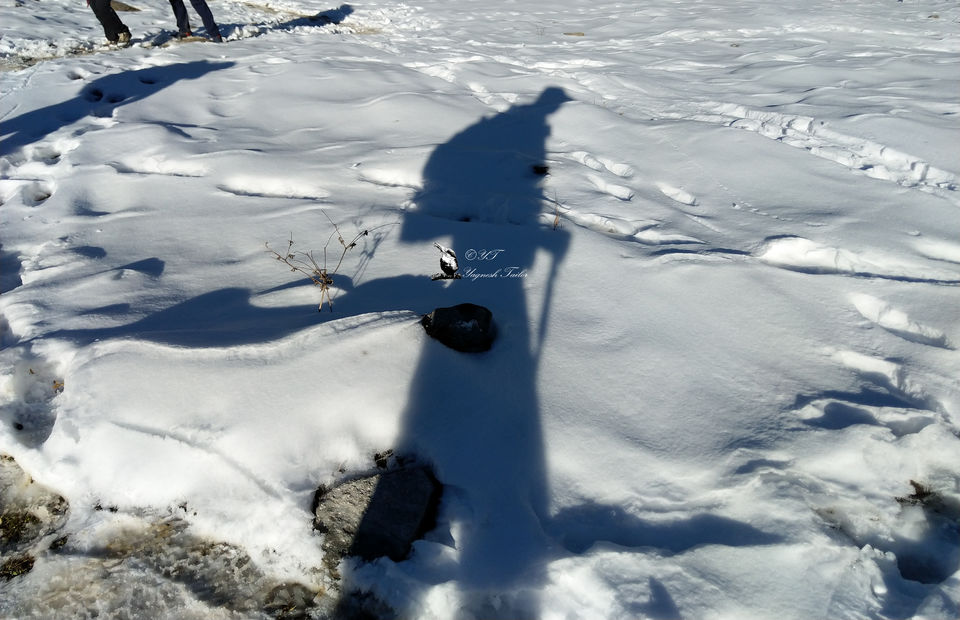 Finally we reached our first point.. Juda-ka-Talab. It was half frozen and not complete. We were given nice lunch once we reached and got fresh. We relaxed a bit and then tried to walk little more high to get use to climate & came back to base camp again. Evening we were given tea with warm bhaji :) yum... finished in seconds. Followed by delicious dinner.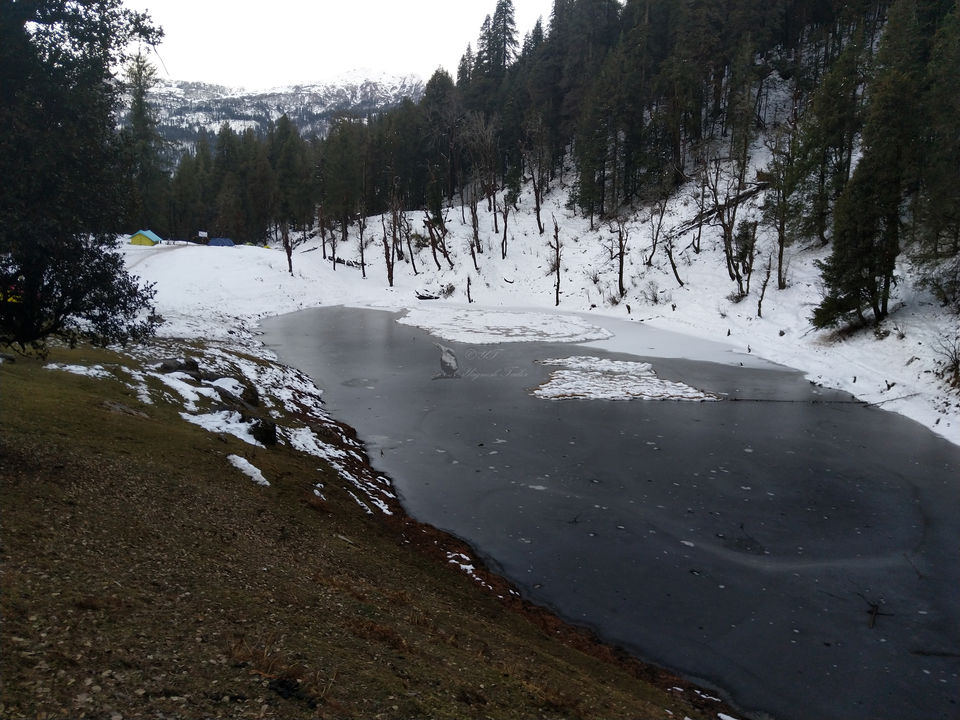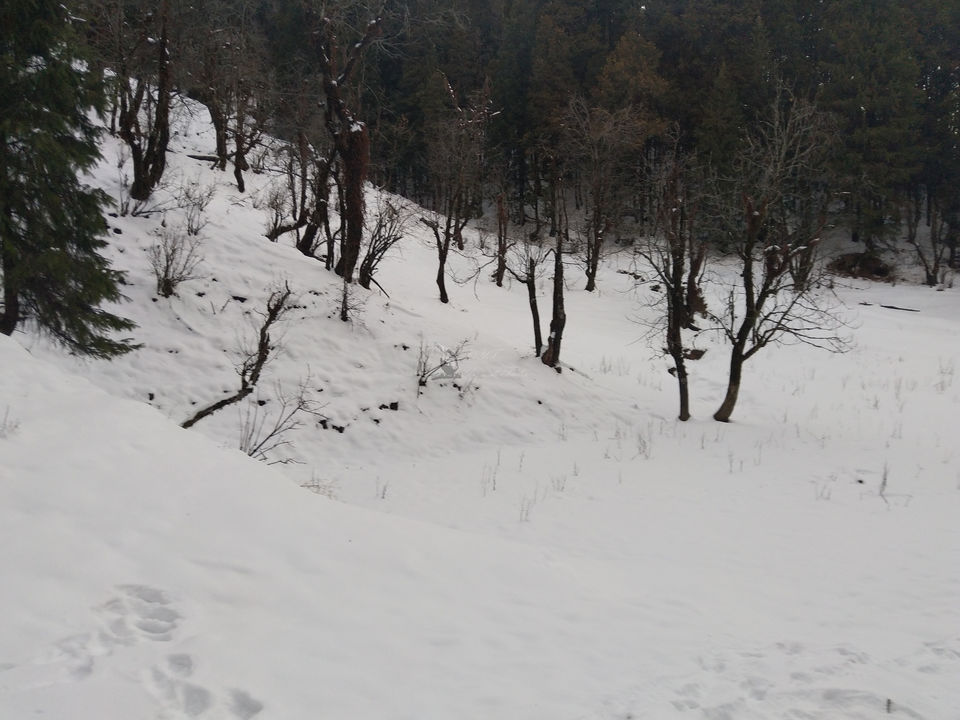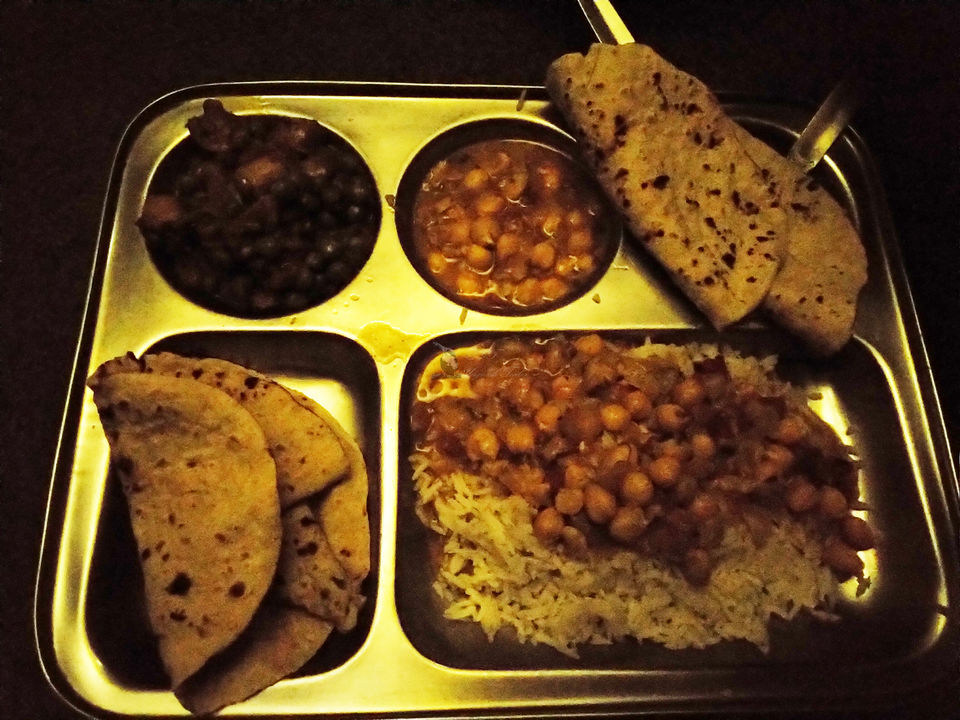 Day : 3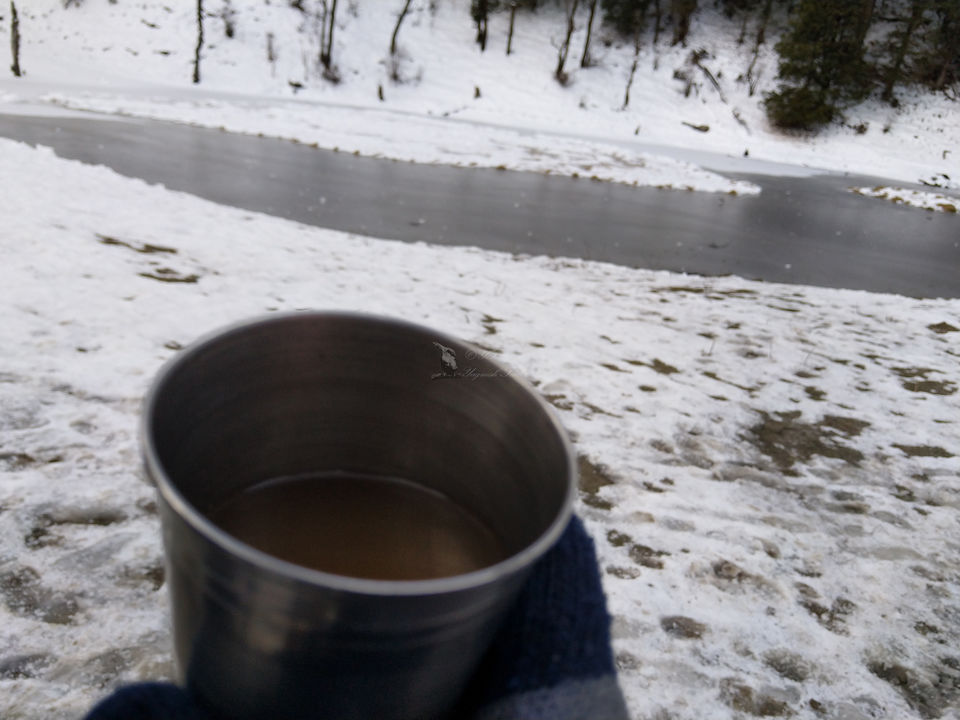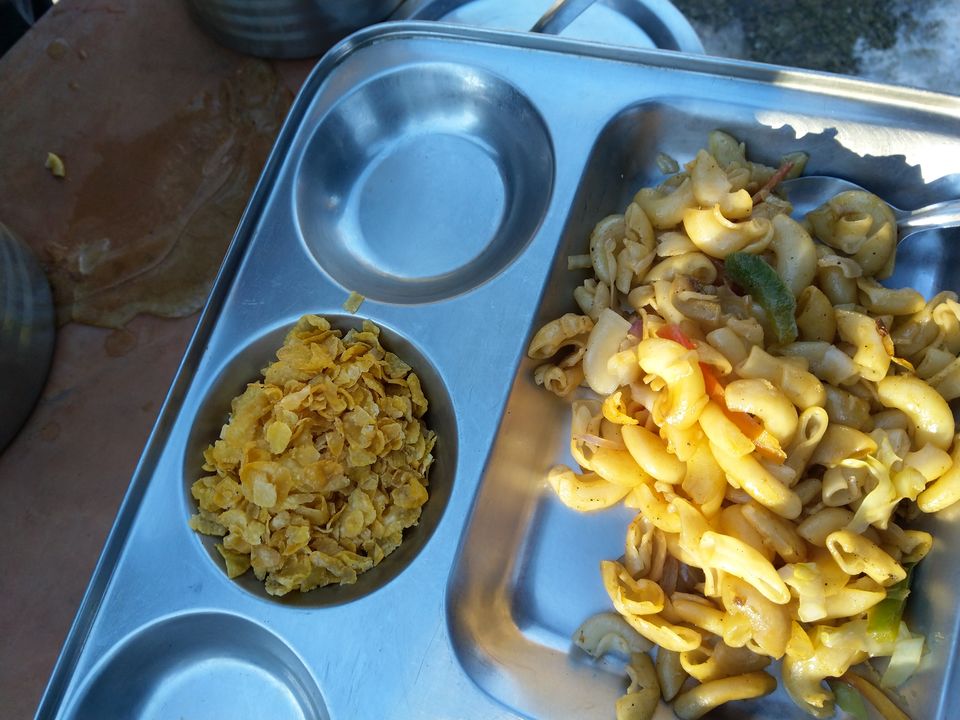 Kedarkantha Base located 4 kms trek, approx 2.5 hours trek but not that difficult. Change of altitude would be 9,100 feet to 11,250 feet. On the way we seen many trees & peaks like Swargarohini, Bandarpoonch, Kala Nag and Ranglana etc. We were given refreshment before we leave for next destination. So nice it was :)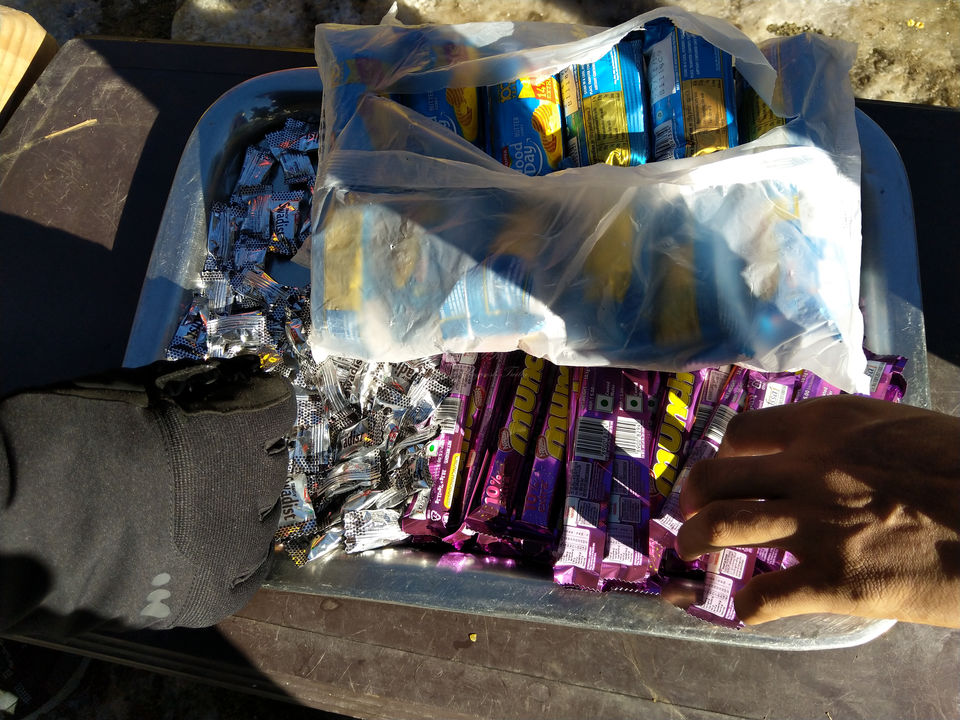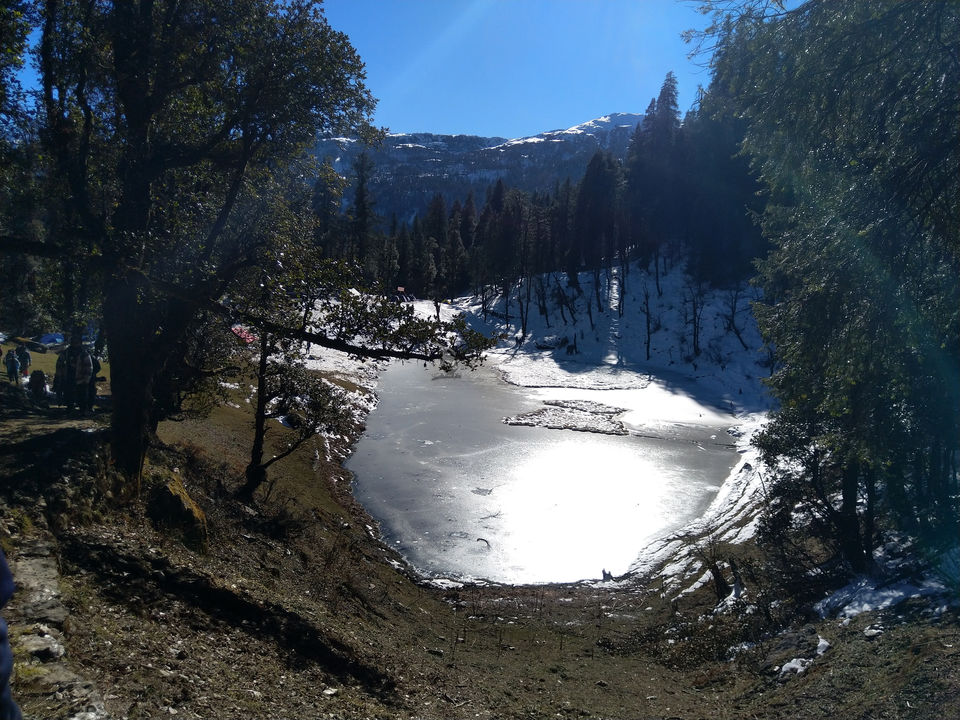 On the way before we reach to our base camp, we came across lot of snow. We decided to do some rest here & play with snow :)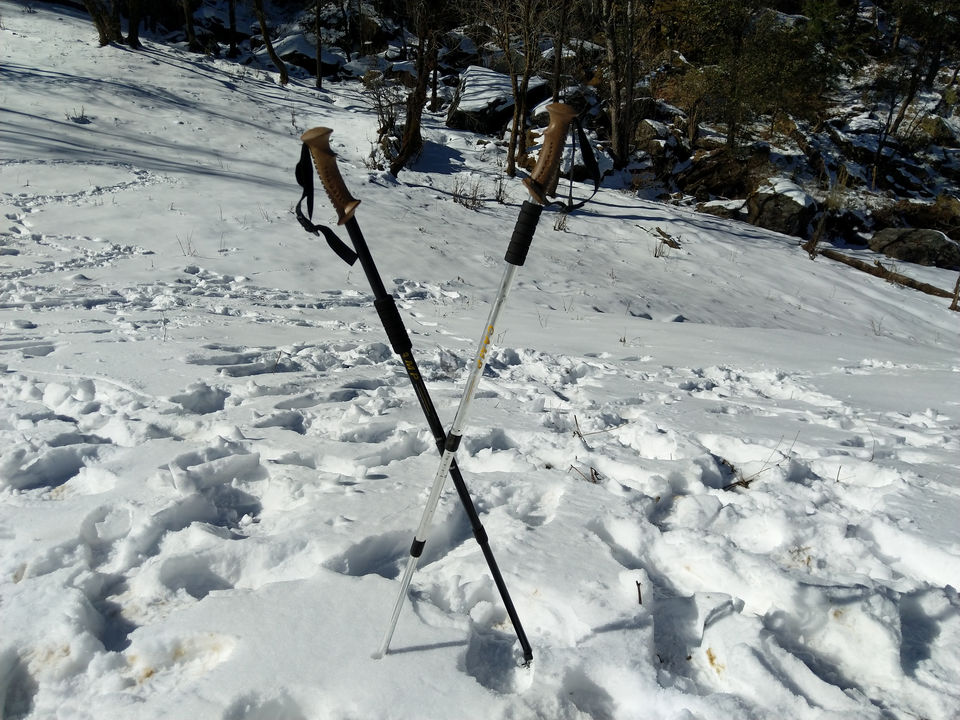 The view from here was simply amazing.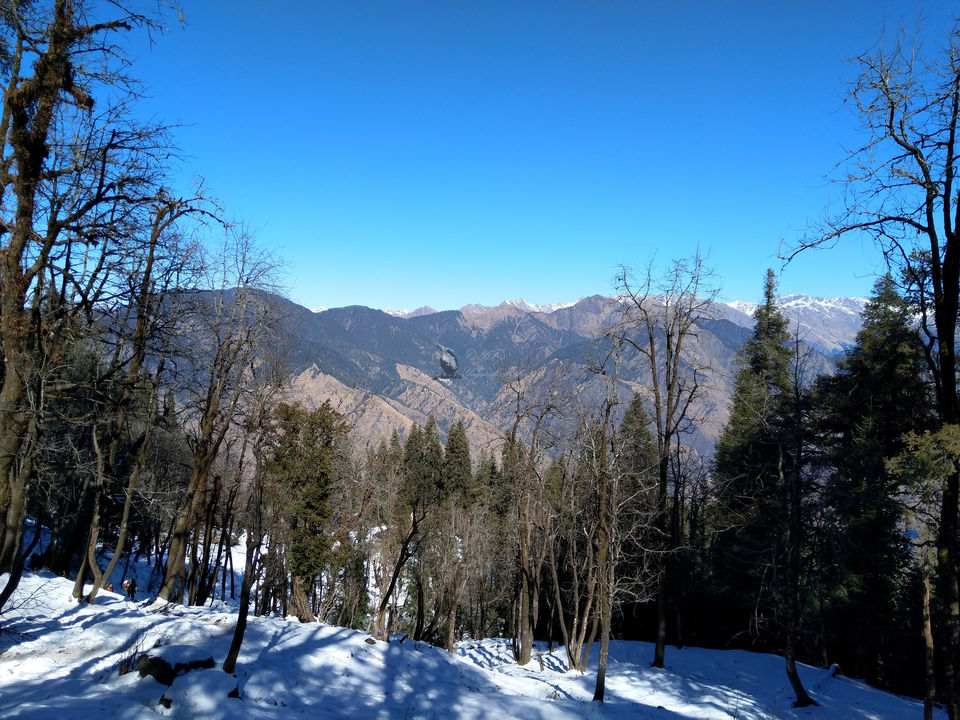 After sometime, we started moving towards our base camp. I must say view was amazing & it get difficult to walk at times because ice was hard. Even we found some natural water source with frozen water in them.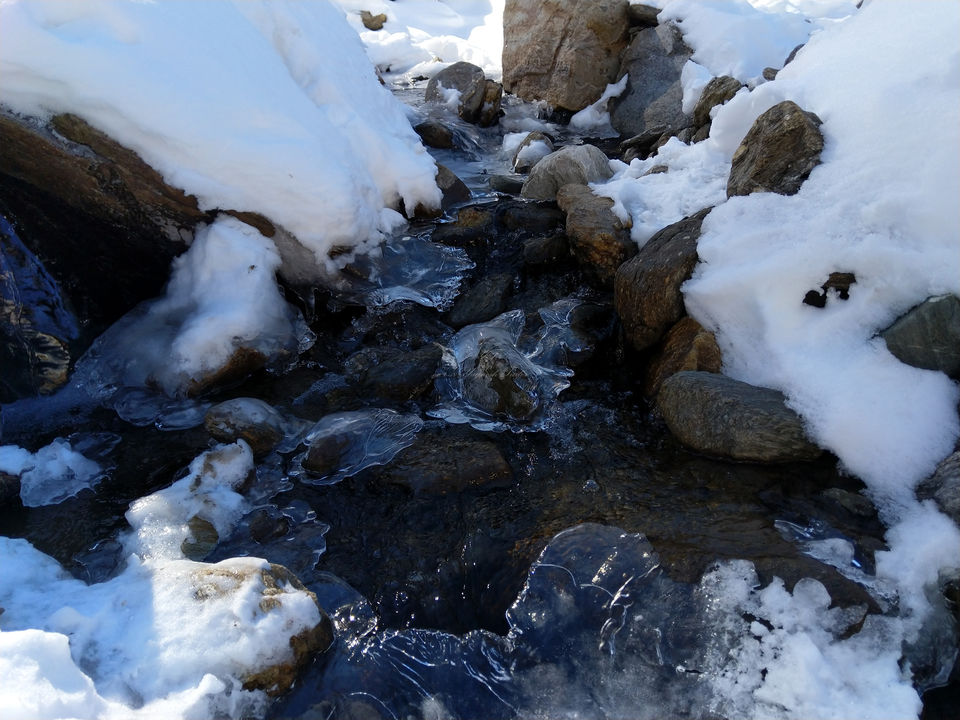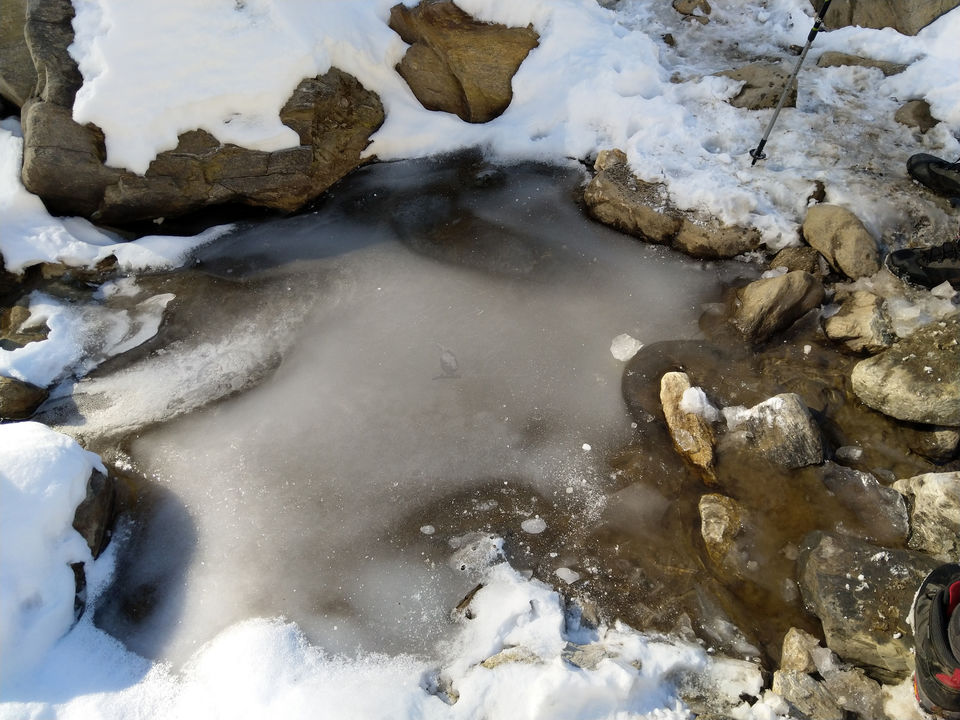 Base camp location selected by TTH was really amazing & at beautiful place. We were amazed by it's view it self. I clicked so many times still was not able to stop my self and clicked few more the surroundings :)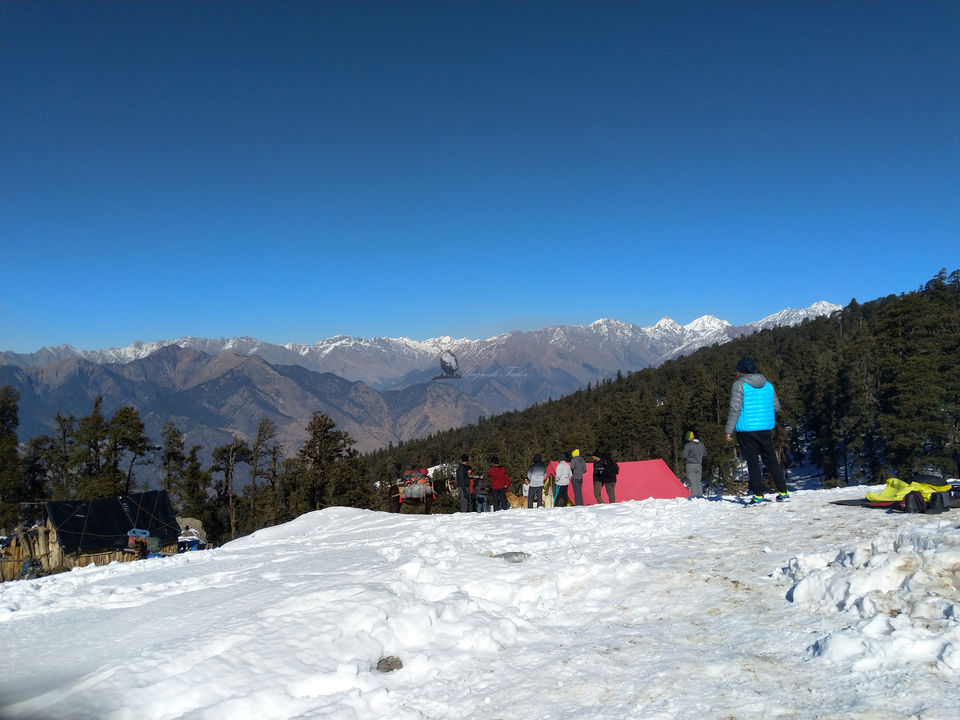 We were served delicious lunch again by team TTH here. Each time i was like what next they will give in menu. Really appreciate there efforts here. After lunch we clicked some more surrounding & then had hot tea.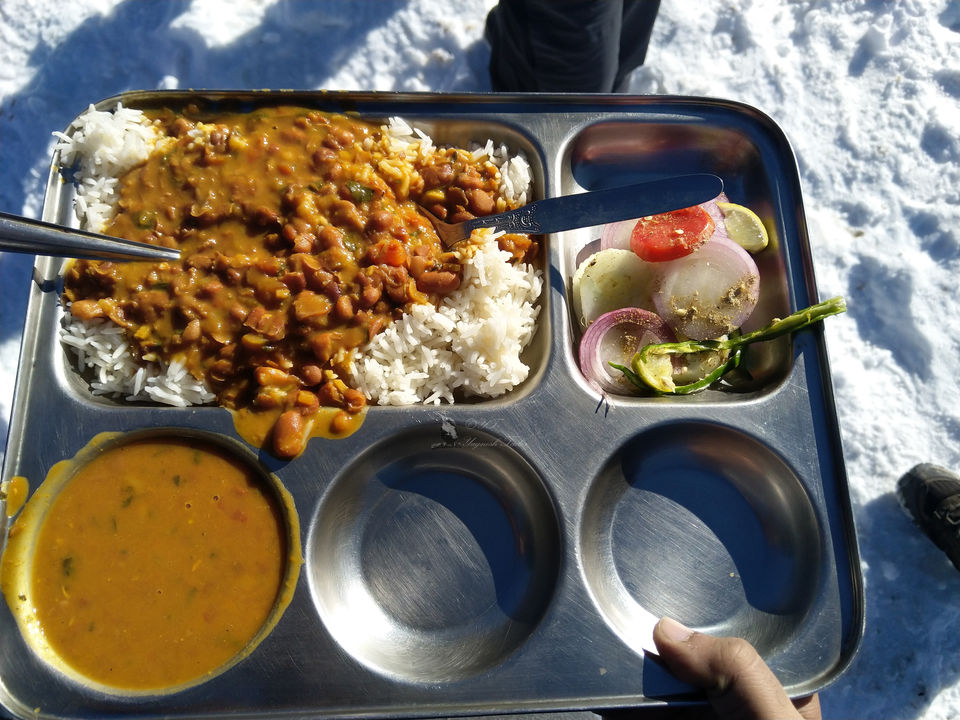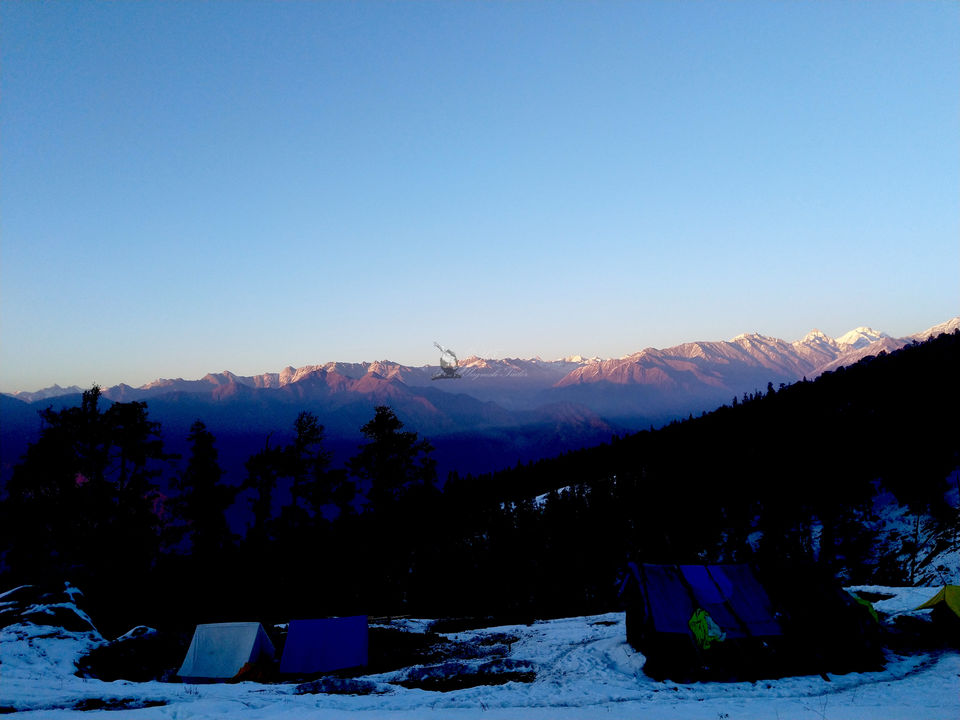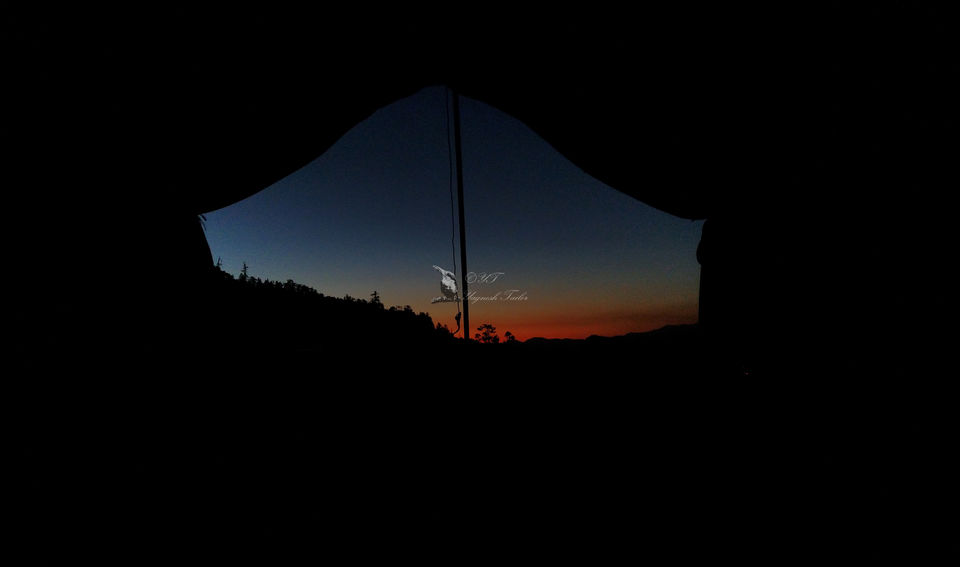 We finished the delicious dinner and then went to bed early after measurement of oxygen level & heart beat. Also our trek leader told us we will start early. 2.00 AM tea & 2.30 AM breakfast. We start at 3.00 AM. We were really exited. We slept around 8.30 PM and got up at 1.00 AM. Got fresh and magic. Again delicious breakfast ready. That too multiple items. :) amazing service by TTH members. We had breakfast and then got ready. We were given spikes to wear in shoes as there is lot of snow on peak. Also we wear gaiters to avoid getting our bottom wet. Temperature at night was below -5 must be.. It was very cold but liners & jackets we have carried with us has helped us like anything. It is very necessary to bring and carry all required things as mentioned by your tour organizer. Because they know the climate & nature better then us at any given point.

Day : 4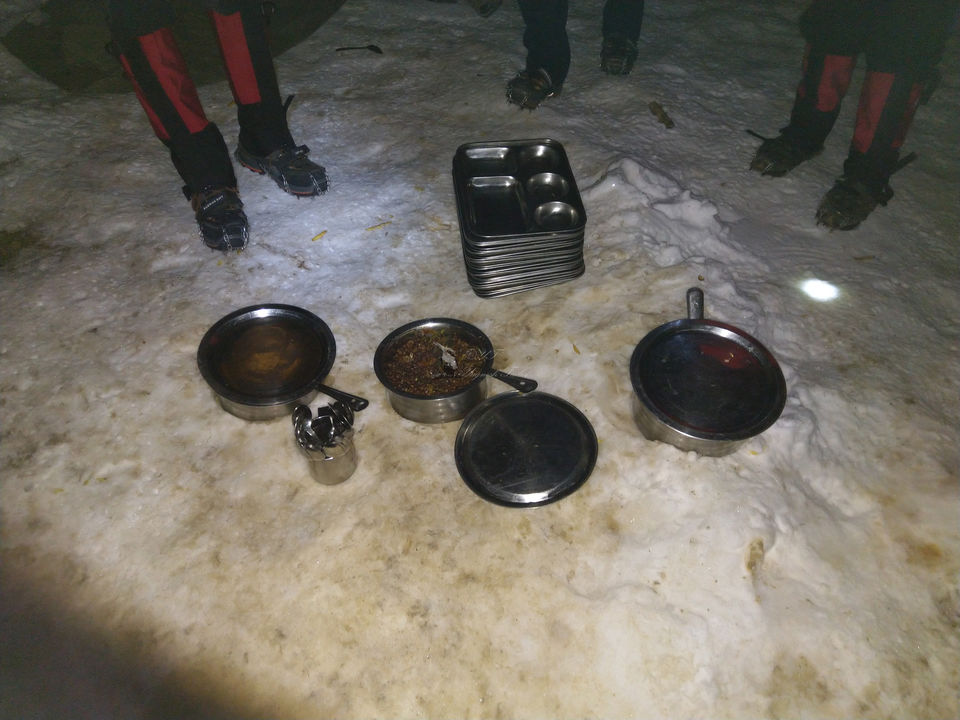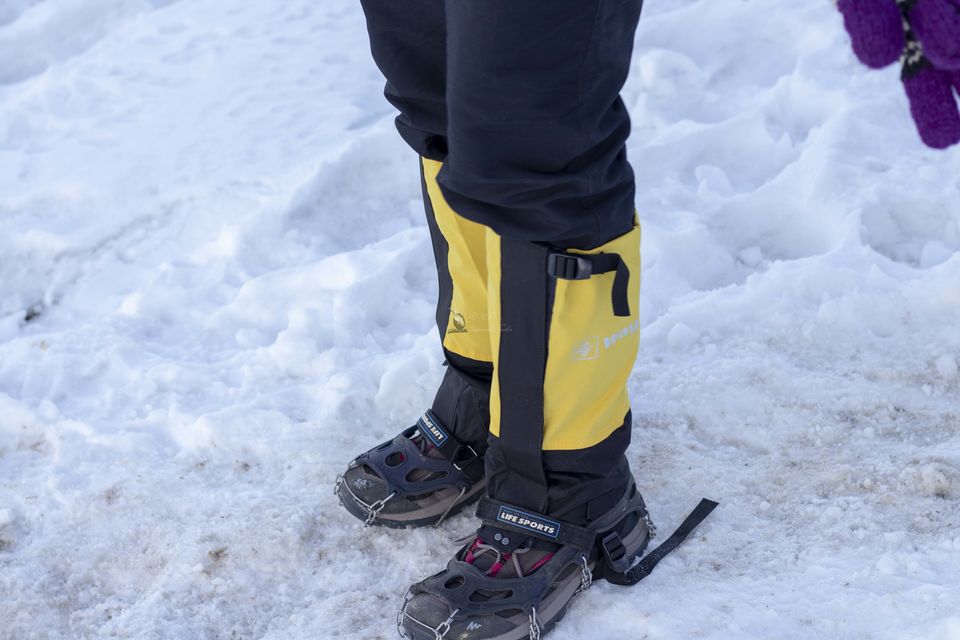 It's time to move on.. we started walking with LED head light torch and climbing the mountain. Kedarkantha base to Kedarkantha peak is 11,250 feet to 12,500 feet. 6 kms trek, approx 7 hours total.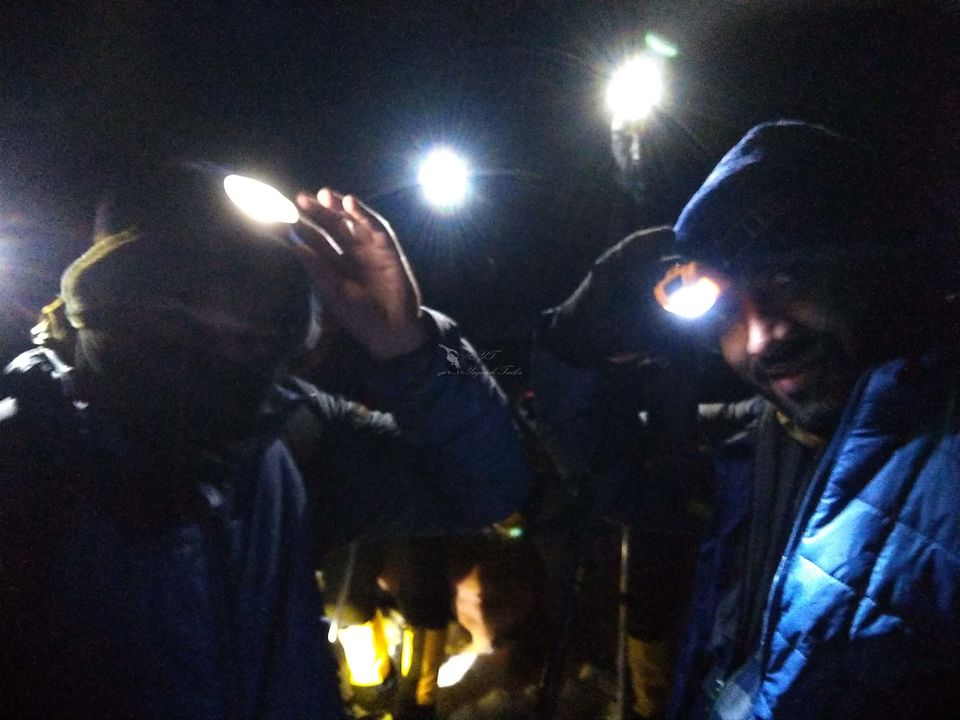 We could not take many break this time. Walk in snow was difficult and it we had to walk incline continuously to reach at top. We were told there is one maggi point on the way. We were all waiting eagerly for the same. We walked almost 2 hr 30 mins or more to reach the same. I was like we are near.. but then i saw some light at very far at top of mountain. I asked our leaders is that the peak to reach.. He said yes, and i was like ohh god.. But the photographer in me was not allowing me to seat. I at any cost wanted to reach at top before sun rise. We all 6 were very exhausted but no one give up.. all continued to reach at top.. And here we are. we reach to shoulder point when sun started moving very fast. View from here can only be described by looking at it and can be captured some part of it in pics & videos. Some of my snaps i am sharing here. Hope you like and enjoy them.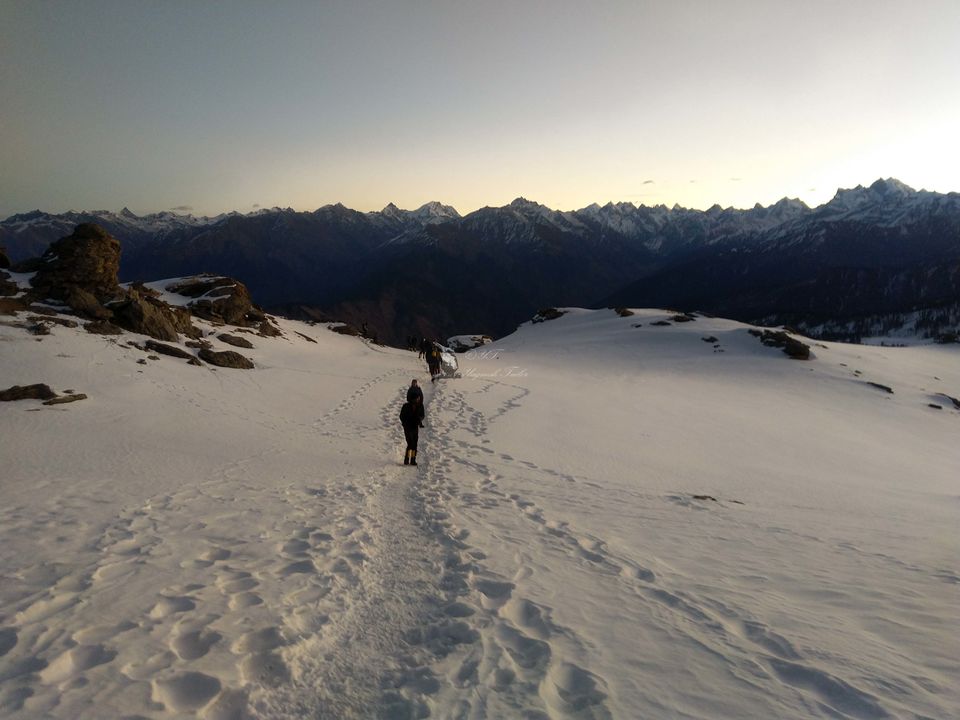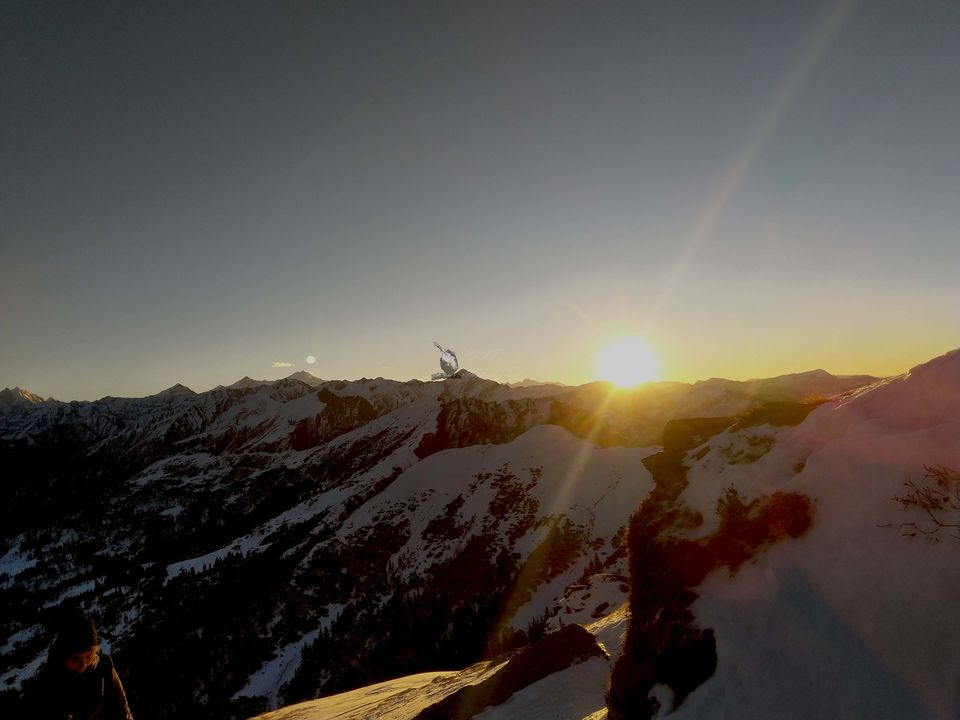 I must admit here, climbing to top is very difficult & risky. You need to take extra care when climb the mountain. After long walk you hardly left with any energy but i think it's the hope , the wish & reaching goal target made us reach at top. There are 2 temple here at Peak of Kedarkantha. There is story behind same. One temple is half constructed only. That is of Lord Shiva. It is said that Kedarnath temple was suppose to be built here but during construction they hear some animal sound. As per belief it's not good to hear such sound and construction was left half. Still the structure is intact. Also there is one lord Ganesha statue and temple here. Once every year in the month of June all villagers do get-together here & fun fair is done.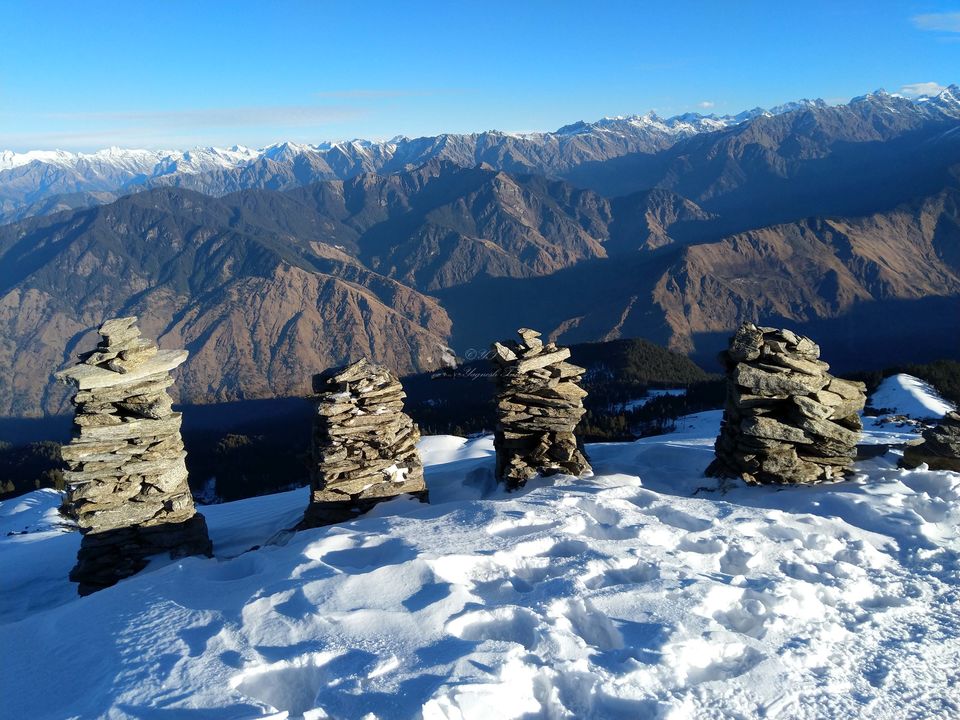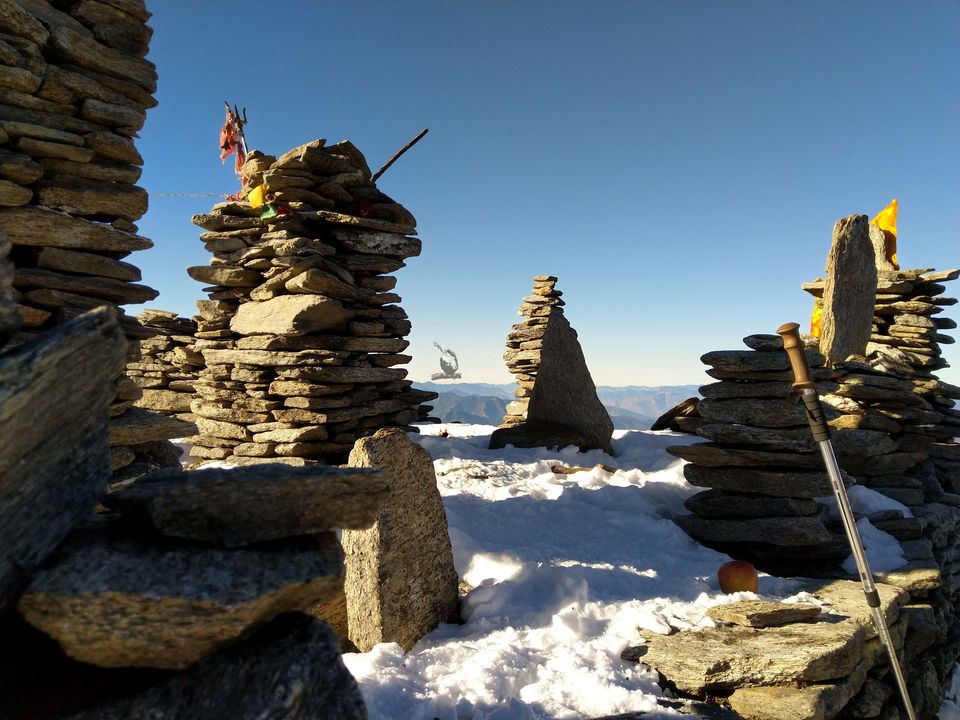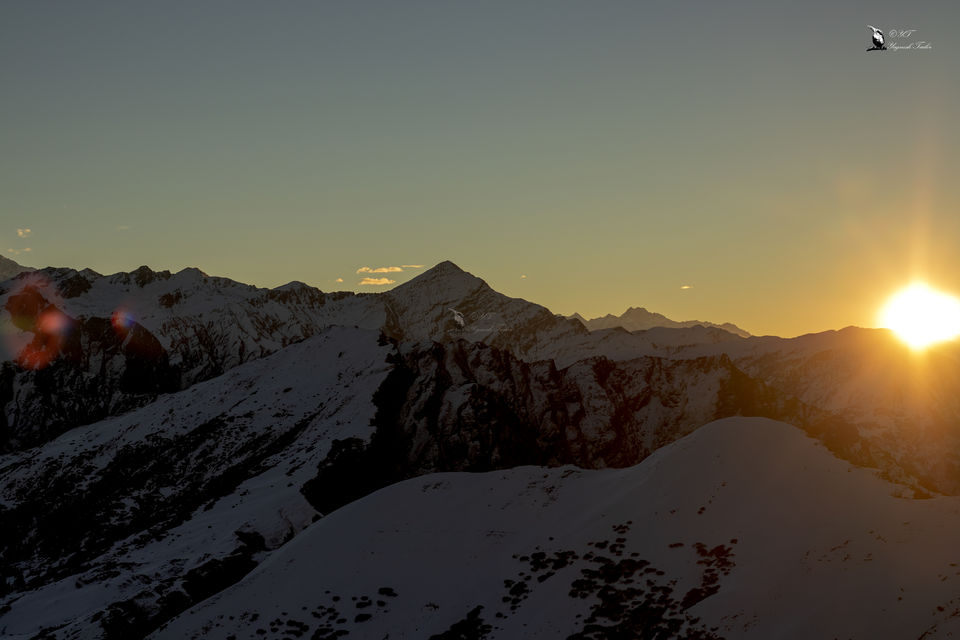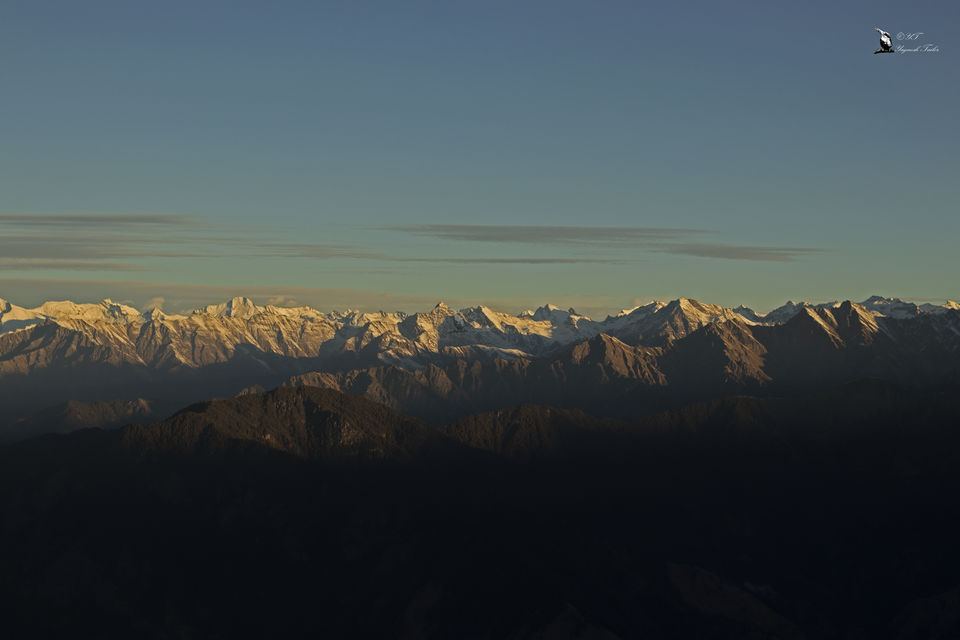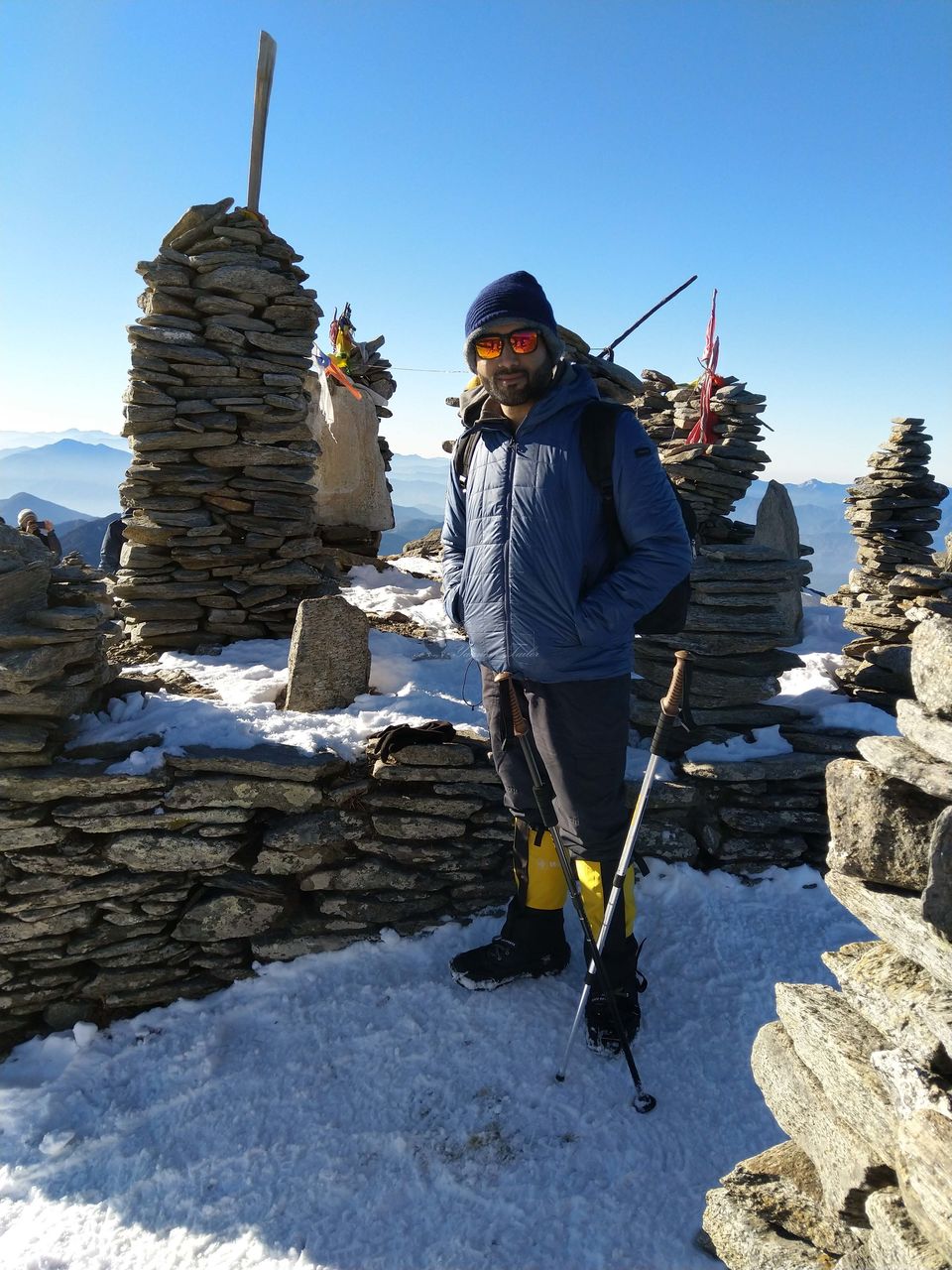 We have enjoyed a lot and spent more then 1 hour time. TTH also given us hot tea here. We enjoyed it like anything. After spending good time here we have climbed down to Kedarkantha base. We had lunch again & then moved to next destination Hargaon camp.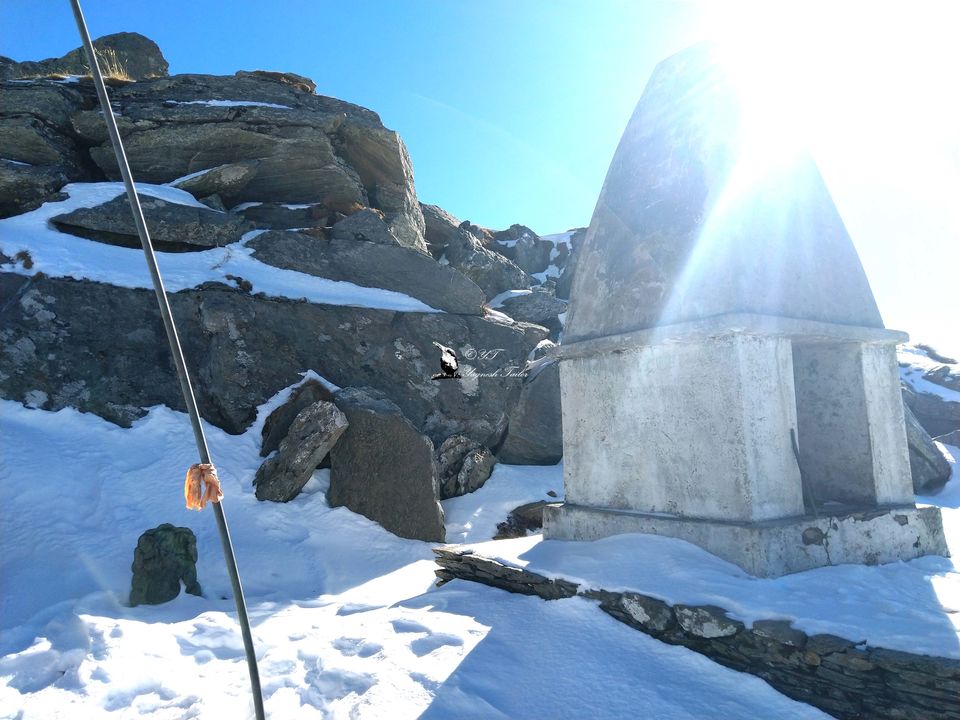 On the way back to Kedarkantha base from Kedarkantha peak there were few spot where you can enjoy slide. But it's at your own risk and you must be very careful while doing same. We have taken one break at maggi point before we reach to Kedarkantha base again. We had to take our lunch here, do bag pack & then move ahed to next destination Hargaon camp.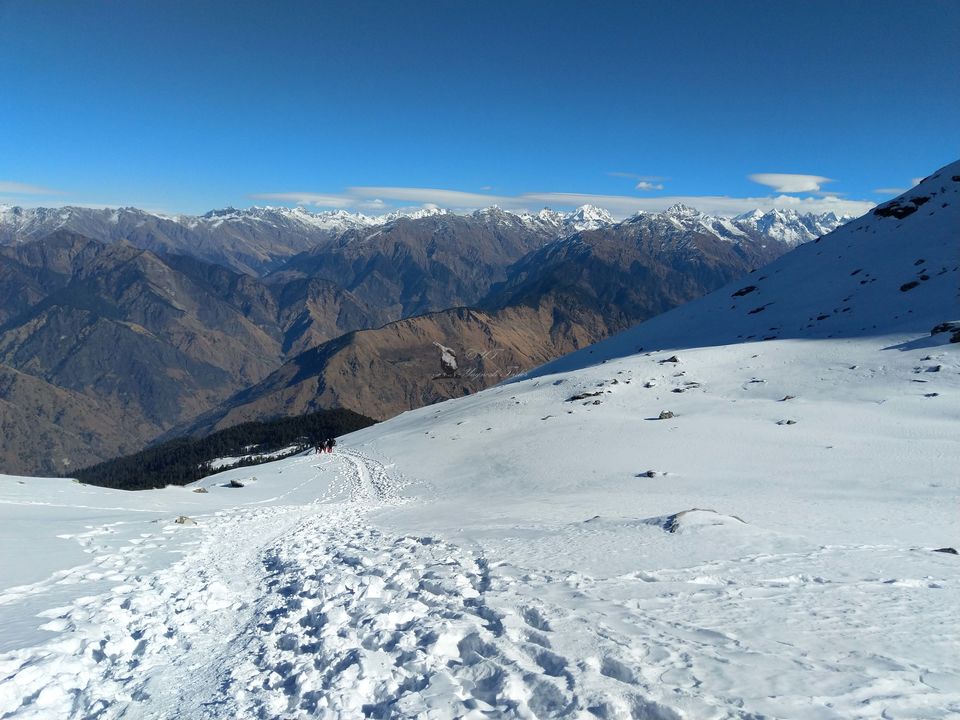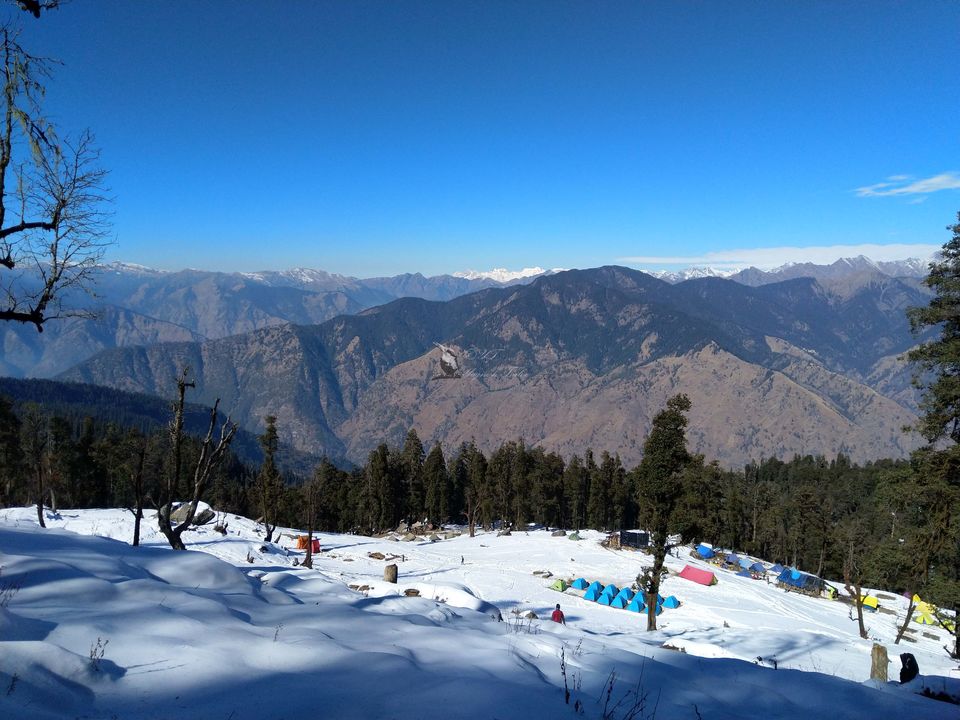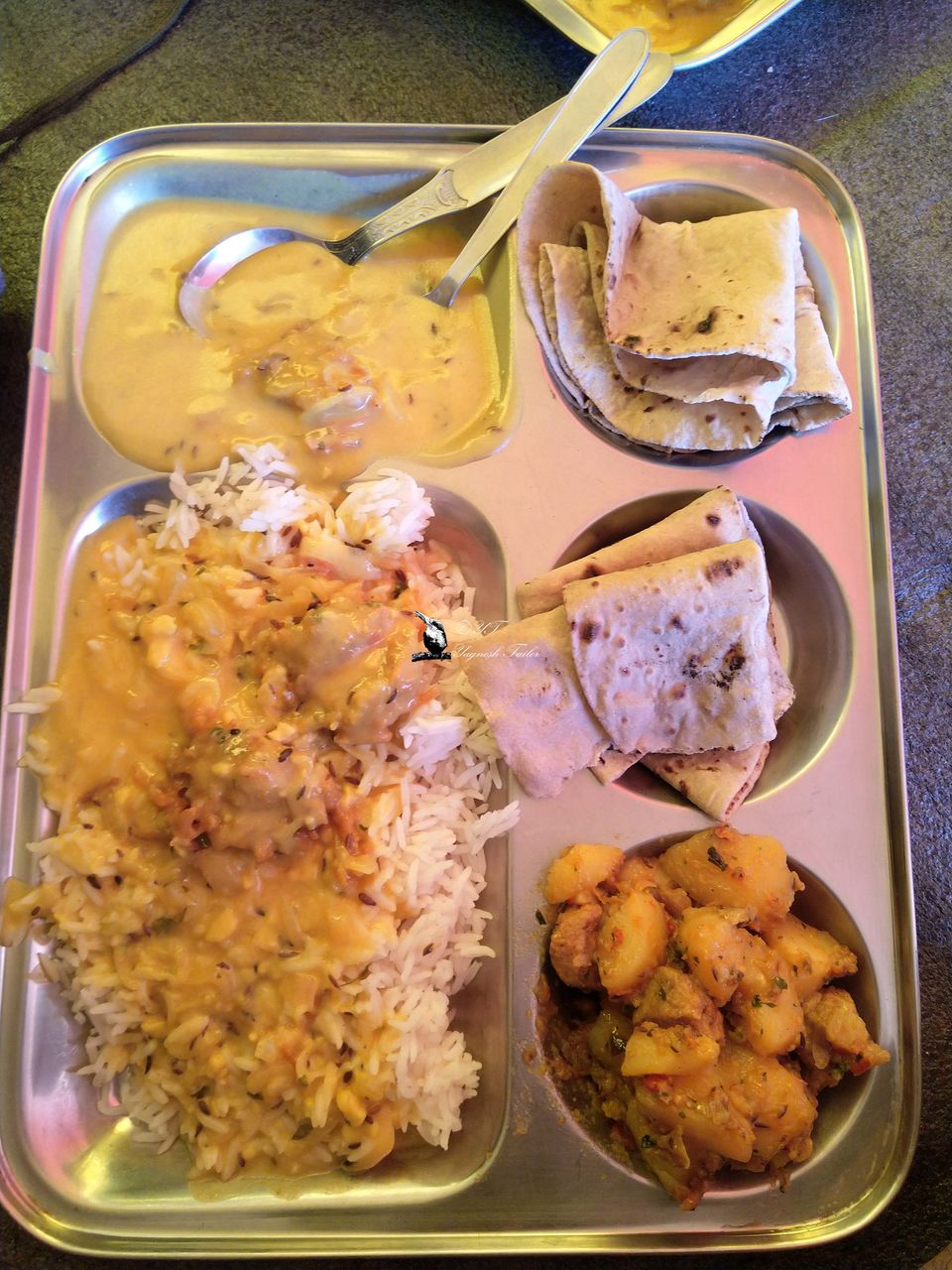 After lunch we moved to Hargaon camp. It was walk from forest most of the time. But the camp was located in middle of lot of trees and beautiful view again.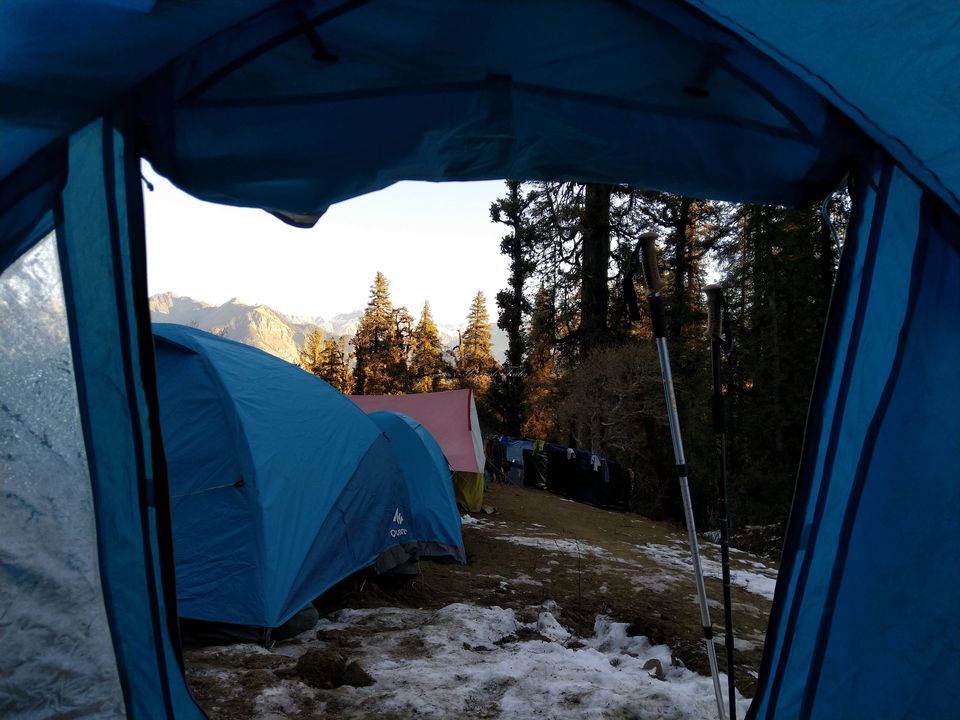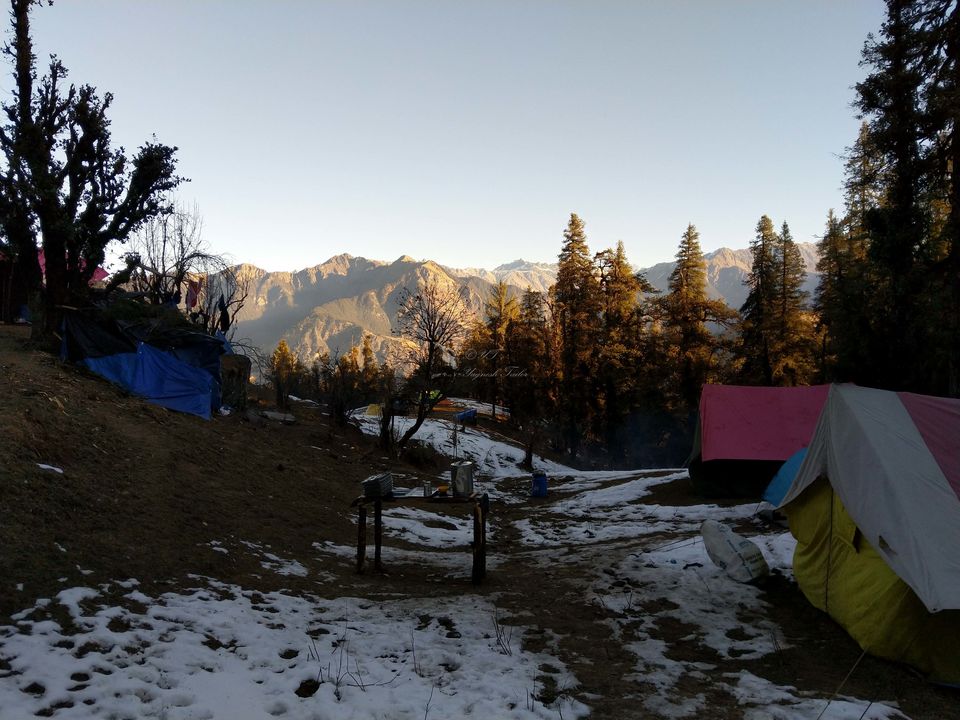 We were served hot tea along with Samosa here followed by amazing victory dinner. I must admit it was more cold then any other camp site up till now. Temperature must be below -8 or -10 or may be more. We were tired so slept like anything this time :)

Day : 5
Next day we got up around 7 AM and started bag pack to reach Sankari. We were given very heavy breakfast and we enjoyed it like anything..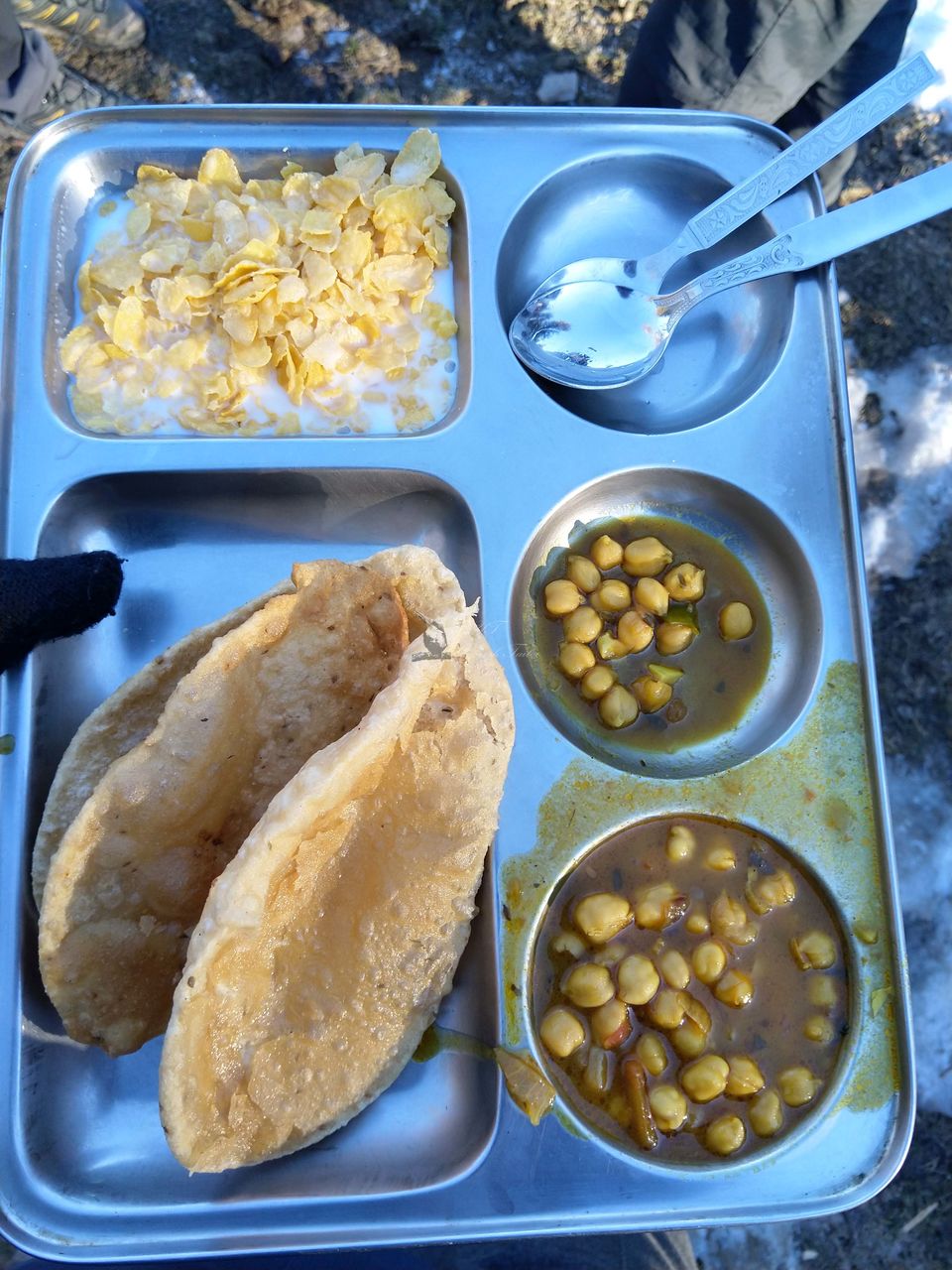 On our way back, we clicked lot of our pictures. We passed from villages. For wildlife lovers , i clicked Vulture, Himalayan vulture,snow pigeon,Woodpecker, and many more birds.
We reached to Sankari and had our dinner. We received our certificate & each of us has shared there memory of the trek. Last but not the end next day we returned to our destination Dehradun by provided transport. We have made lot of new friends & memory of life time before we return to our hometown.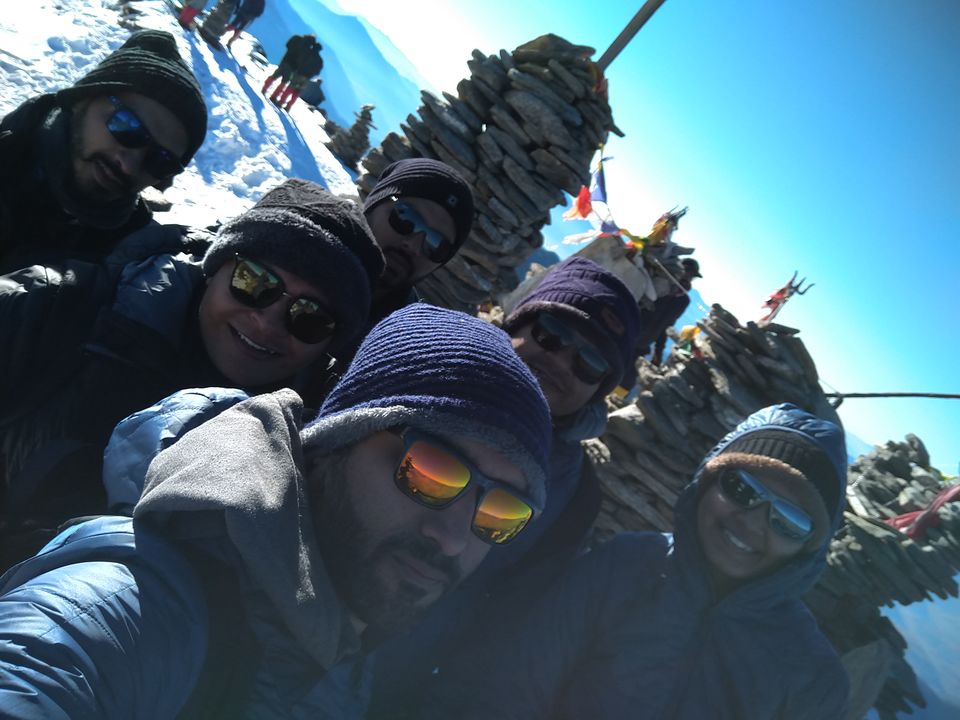 To know more feel free to connect me on : yagnesh.tailor@gmail.com or www.naturenwildlife.com

We returned with memory given to us by Himalayas & TTH :)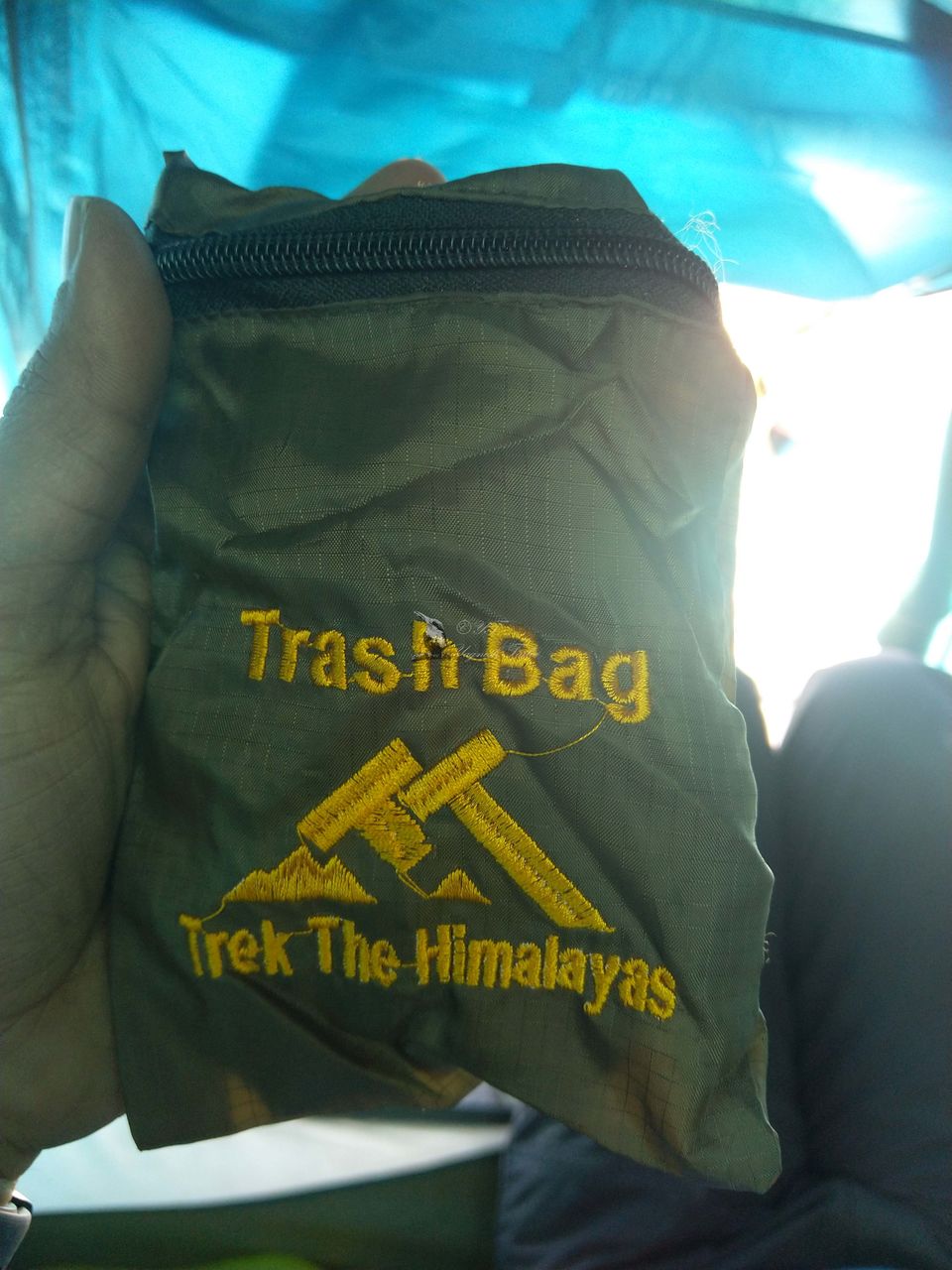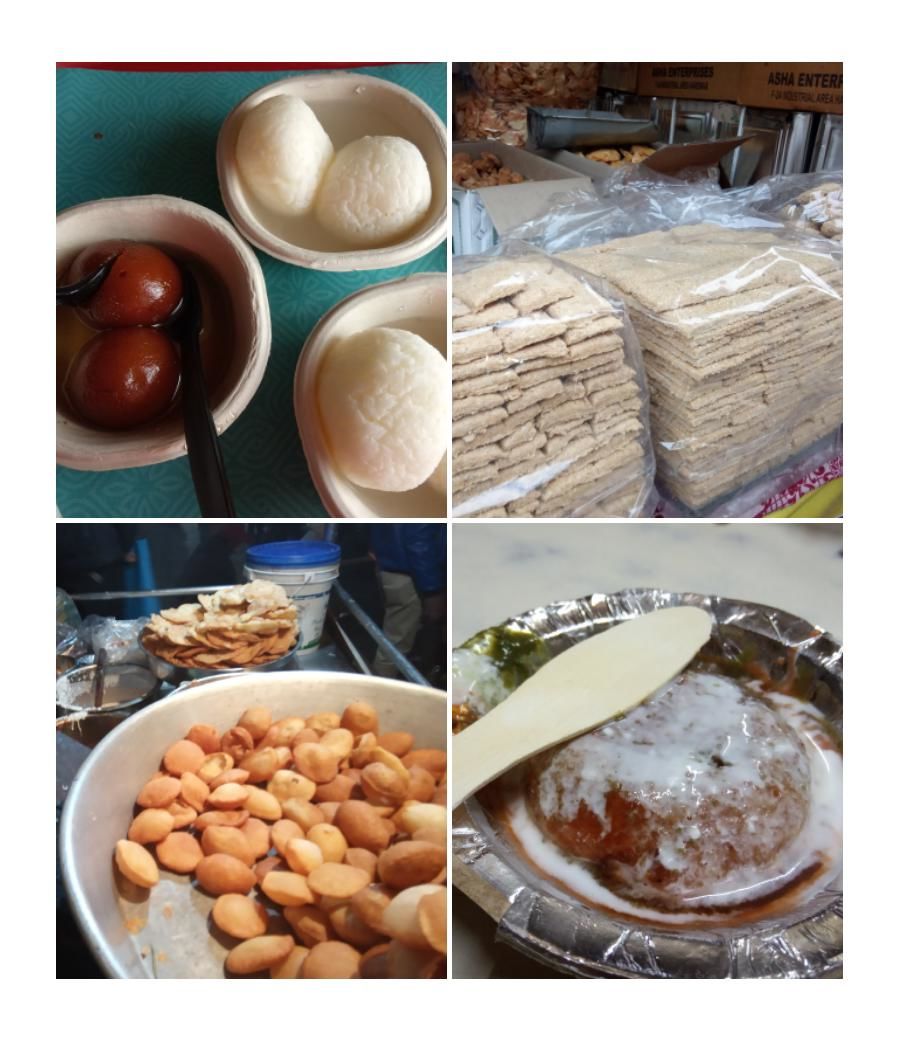 Some Do & Don't
1. Follow checklist given by your provider. You will need all mentioned items at any given point. It's for your safety. If anything not required, they do inform in advance.
2. You can plan reaching early and do some shopping at Dehradun also. The local market offers very good reasonable rate compare to mega city rates & good valuable products. e.g. Jacket, woolen items, cap , etc.
3. You can rent also lot of items, do check with your provider for the list.
4. Even at Sankari you can buy some items. Specially local woolen items. Quality is very good & rates are also low. Even few members from our group have taken shoes on rent / buy from Sankari. They have one time use type shoes also.
5. If you want to explore local food, do it after trip over & you return. In-fact stay minimum 2 days in Dehradun for the same :)
6. Don't throw garbage & plastic here there. Proper bags are provided to handle same.
7. You are required to be fit with stamina to do any trek. Do follow instructions provided to you some prerequisite before you actually join on trek.
8. Do proper layering of your cloths that help keep you warm at any given point in winter.