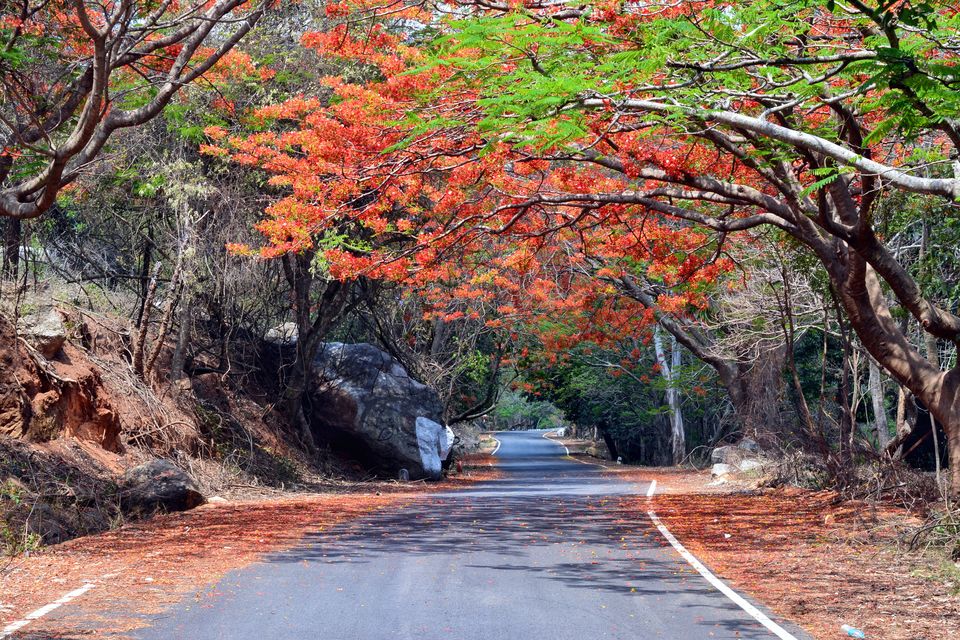 Sometimes the destination itself becomes secondary than the path, leading you to that destination. The serenity of the road and the surrounding scenic appeal of nature can give an eminent but seldom pleasure to ignore the fatigue of the journey. That's the road trip, we always dream for. I can name quite a few such road trips like Manali to Leh, Chennai to Pondicherry, Visakhapatnam to Araku Valley, Mumbai to Pune, Shimla to Manali, an endless list to compile. If you are not staying nearby to these places then, of course, exploring them over the weekend is unlikely. Being an IT Engineer, I'm accustomed to the nuisance of applying leaves, that encourage me to discover the nearby road trips from Bangalore. Thus, in my 4th travelogue, I'm sharing the experience of Horsley Hill road trip which is 142km distant from Bangalore. The beauty of this road trip is unmatched with the grandeur of the above-mentioned places but believe me, indulging in laid-back driving and gazing at the vivid surrounding will inevitably make you feel amused.
It was a day tour. We started our trip in the early morning and it took around 3.30 hours to reach there. In between, we had our breakfast in the roadside dhaba (urban restaurant). However, the overall road condition was good, had canopies of colorful trees, and additionally, it was drizzling outside that made the driving so comfortable. The most spectacular part was the last 40-50 km. It had been a long-lasting desire to drive on such a road. When we entered that zone, the drizzling stopped, and the glittering fireball came out of the clouds to rejuvenate the array of rain poured trees and the bird's nest on it. It became so alive than my eyes could appreciate. I didn't recognize those red and yellow colored flowers, though Shakespeare once said: "What's in a name?". I reckon that exceptional quote as those unknown flowers was too beautiful to amuse us. We stopped our car and came out to allow the earthy aroma to permeate our mind. Later I read somewhere in Google that this aroma has a name, called petrichor. What an ornamental word it is. Maybe, that picturesque sight is making me idiomatic to portray the same. The road was blanketed by colorful petals as if a self-absorbed baby is painting her fantasies with scattered crayons from her palate.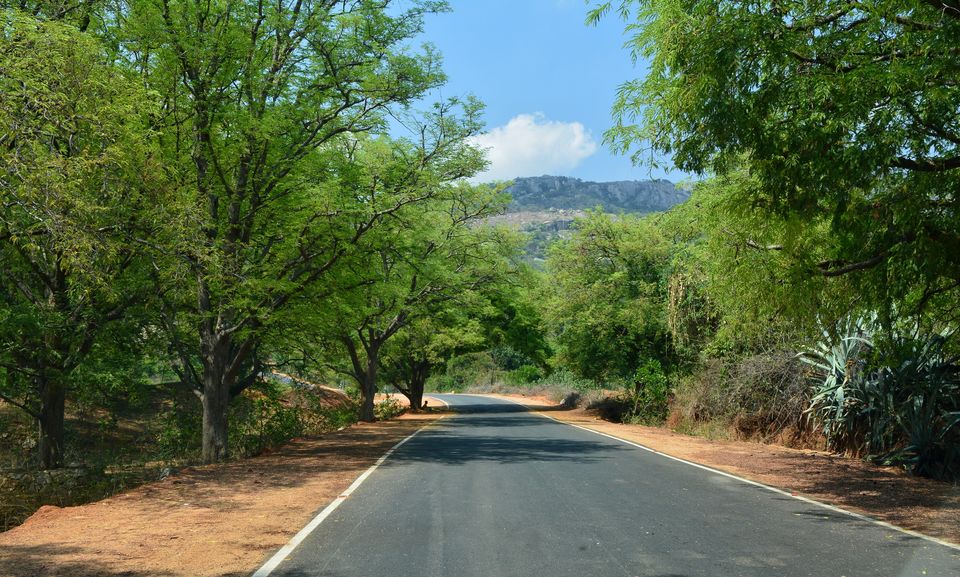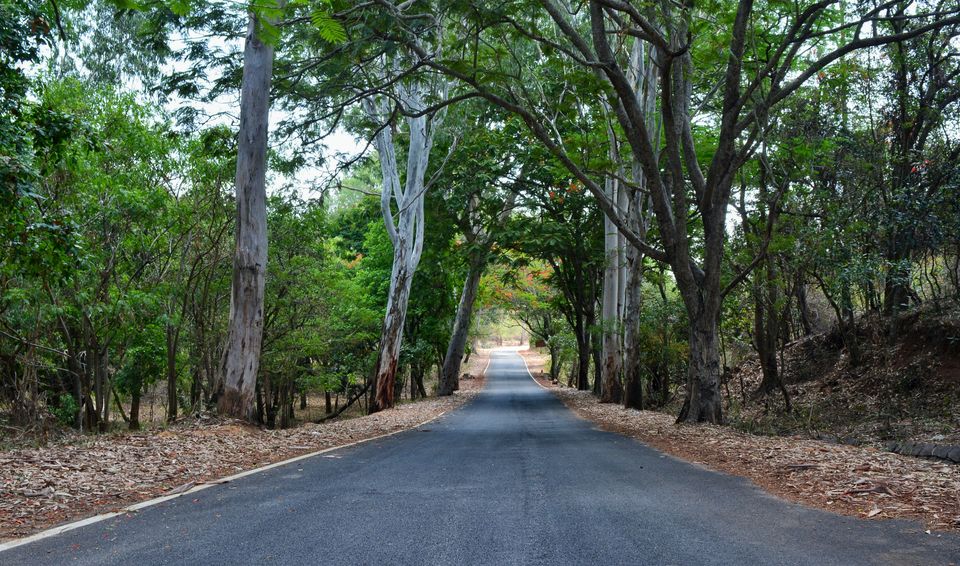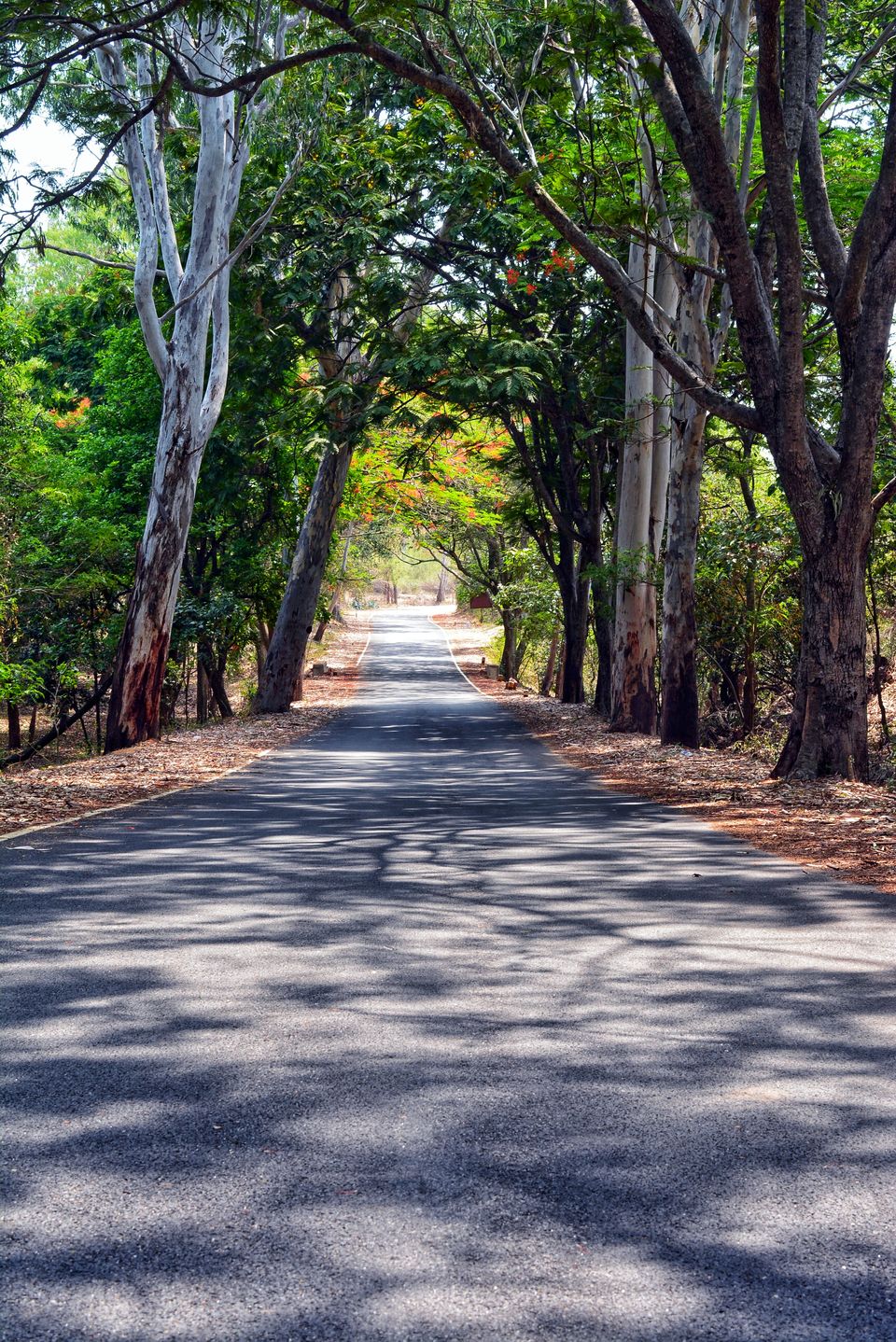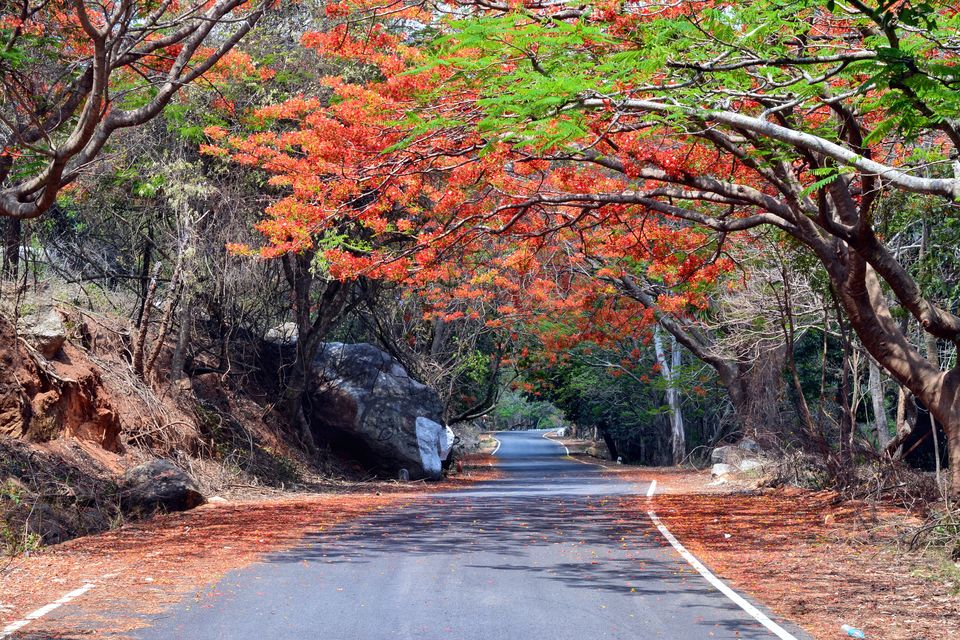 In Horsley hills, there are two main attractions, a small zoo, and a viewpoint. There is nothing particular in that zoo. Usually, one hour is more than enough to roam around. If you are coming with kids, then definitely they will enjoy this place as it has big lawn covered with Eucalyptus trees to play the outdoor games. Later you can stroll down to the viewpoint. It's a vast chasm, surely a treat to eyes. Especially, we had spent a couple of hours there to enjoy the breeze. We found a couple of simple restaurants in that area for lunch and snacks. Those restaurants are so-so, but I would suggest carrying your meals to enjoy family time in the picnic mood. Don't daydream for locating any fancy restaurant out there as it is not commercialized yet.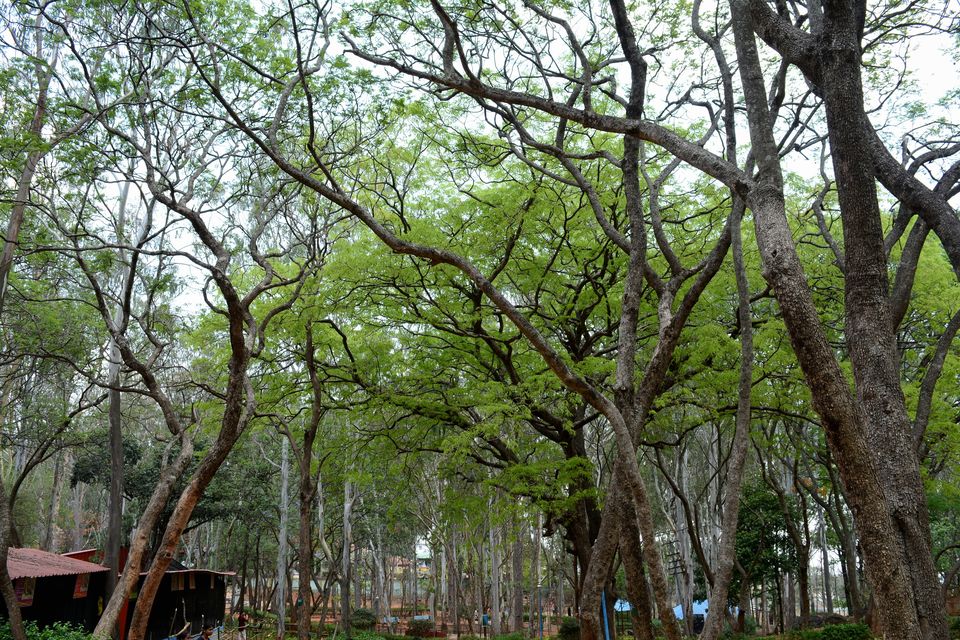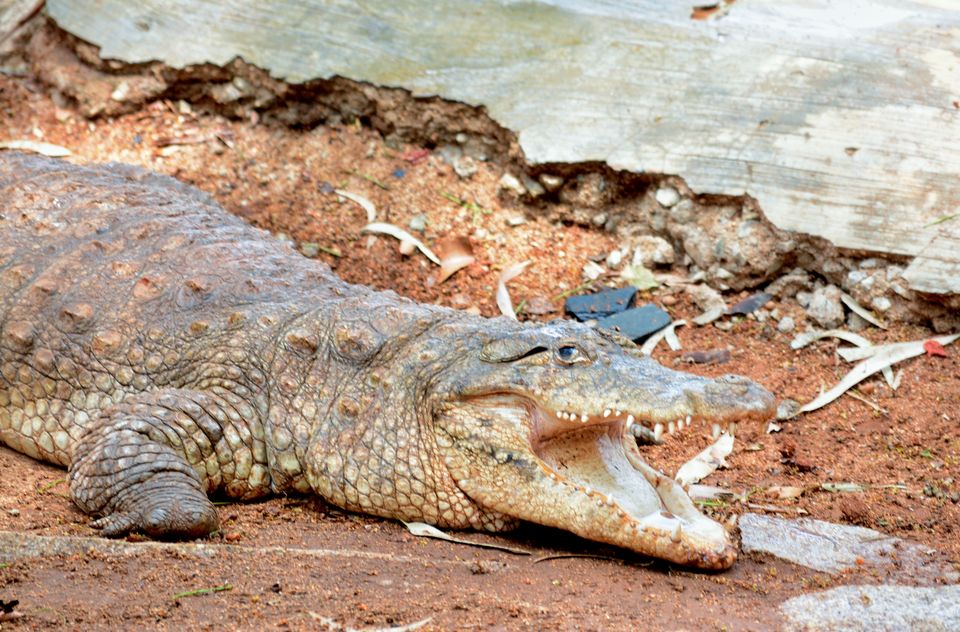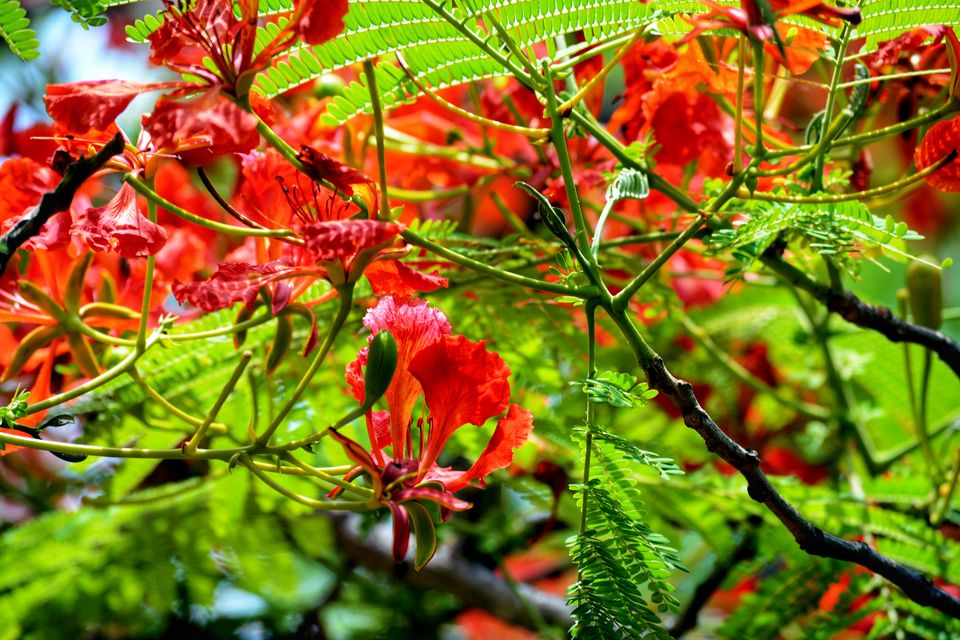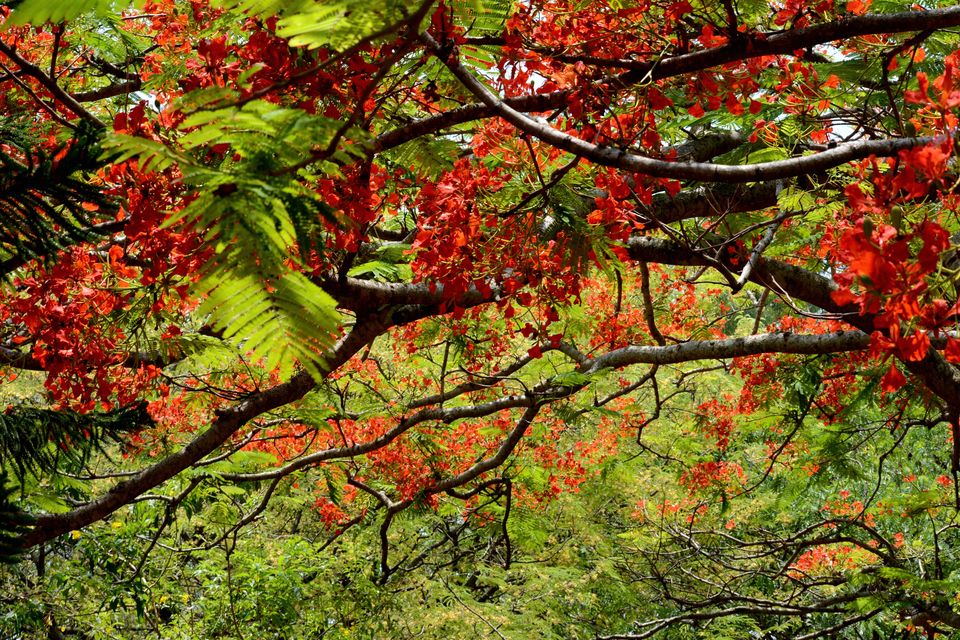 I fill the most pleasant experience is the organic, quaint and mostly dust-free atmosphere which becomes a rare element of any metropolitan cities. After all, it was a well ended weekend tour, from the far reaches of occupational hazards, daily schedule and the hustle and bustle of big cities.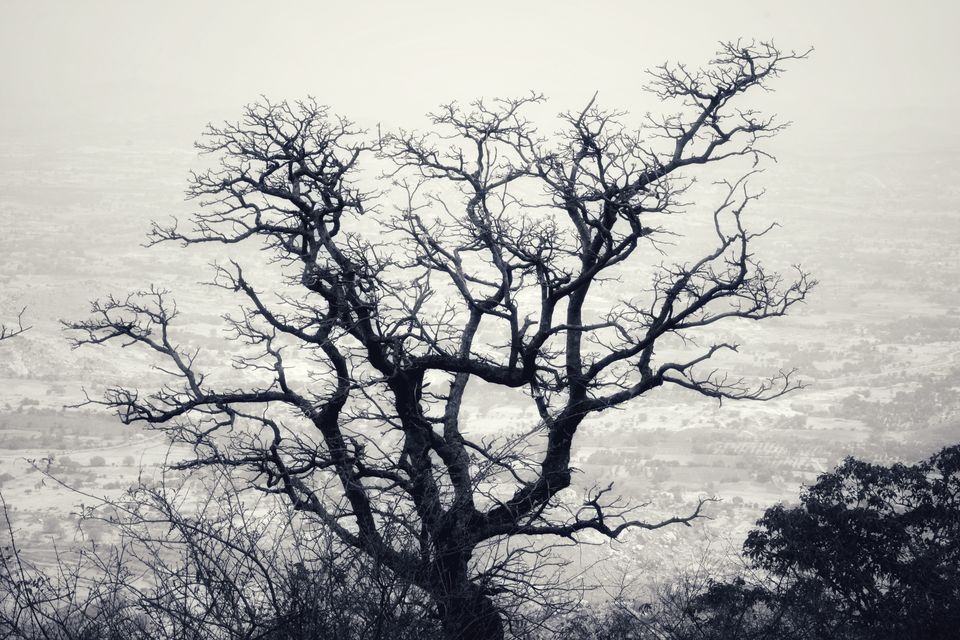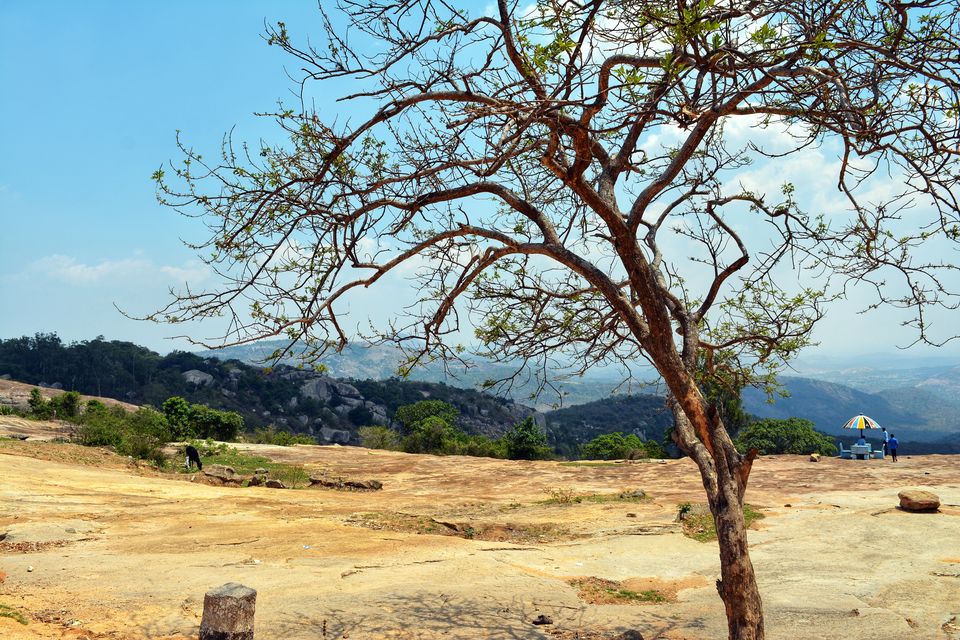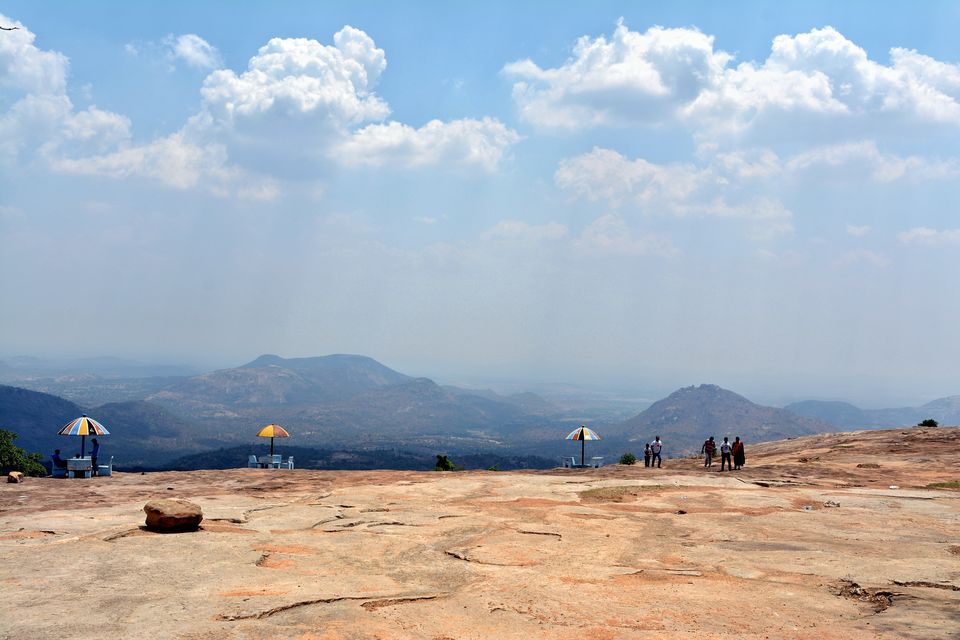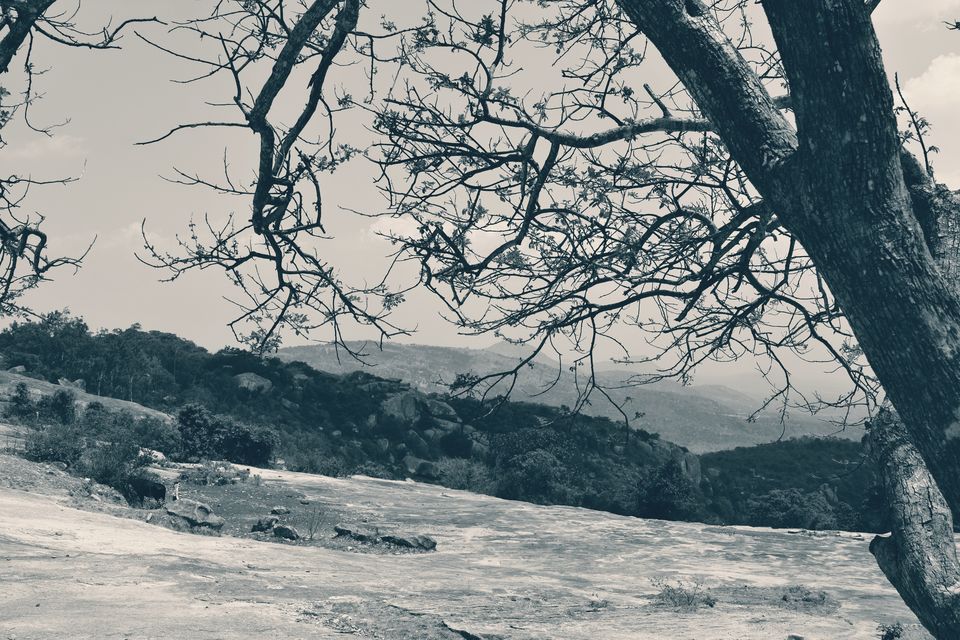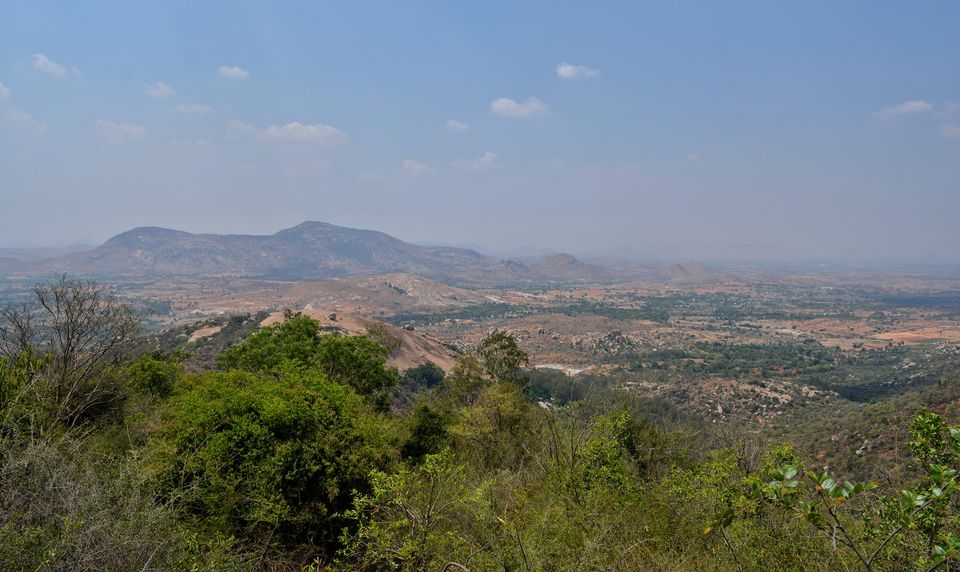 Route:
Google always shows congestion-free and the shortest route. I would advise choosing the road via Hoskote. There you can enjoy the sheer delight of your road trip as I mentioned above.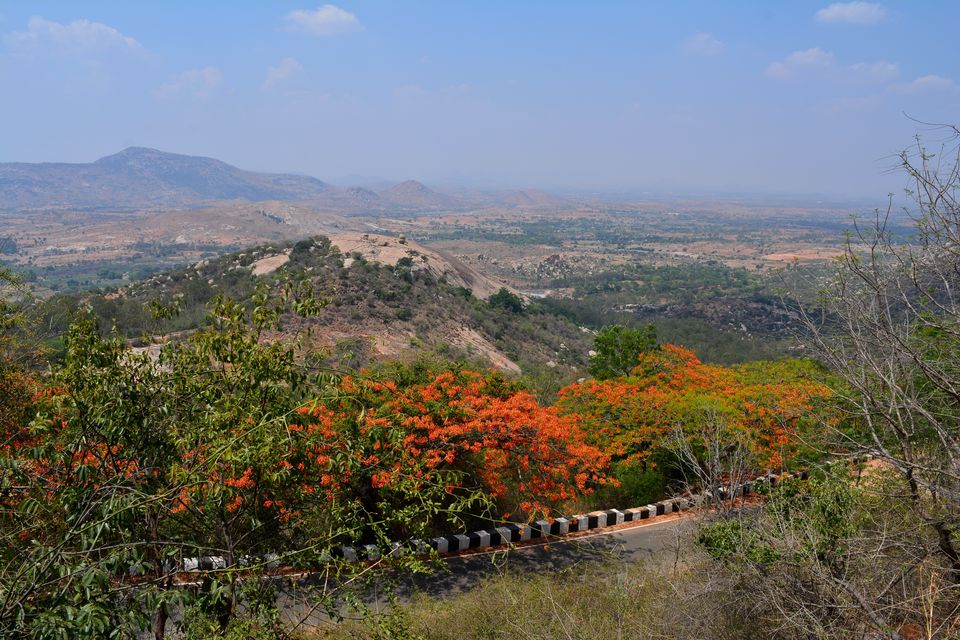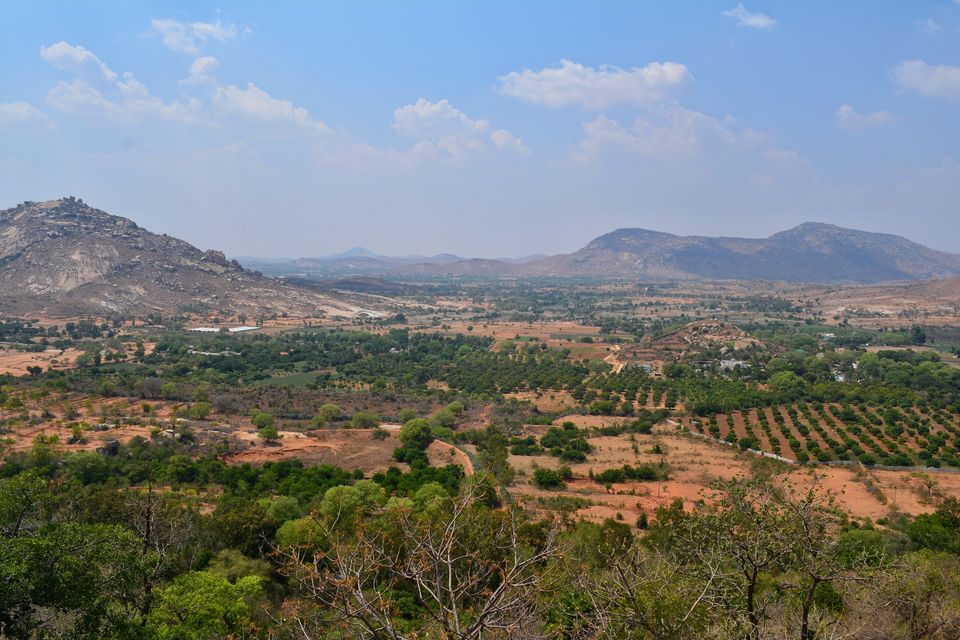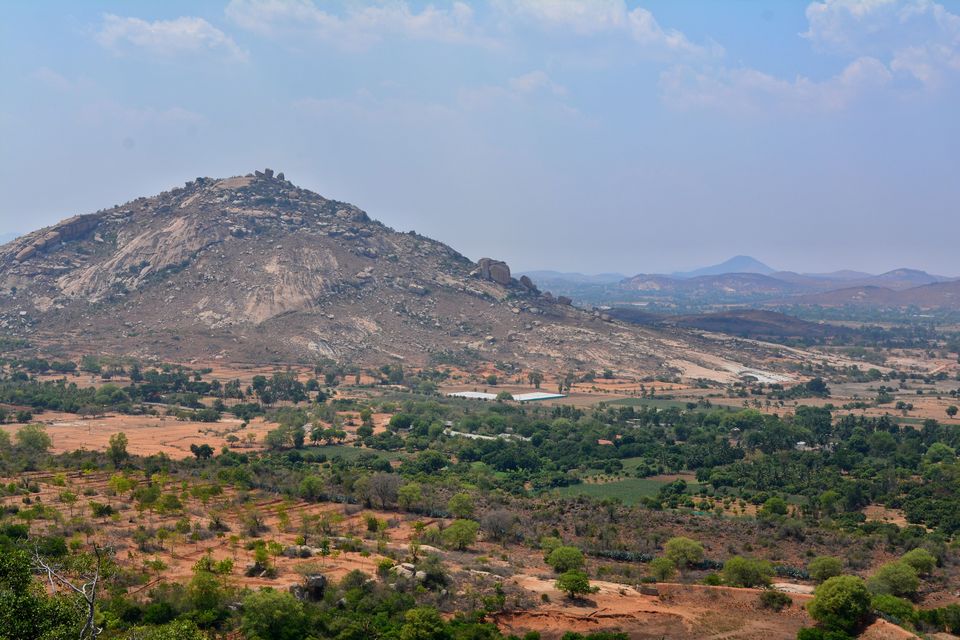 Travel cost:
This is a very low budget weekend trip. It costs me around 1800Rs inclusive of fueling and snacks etc.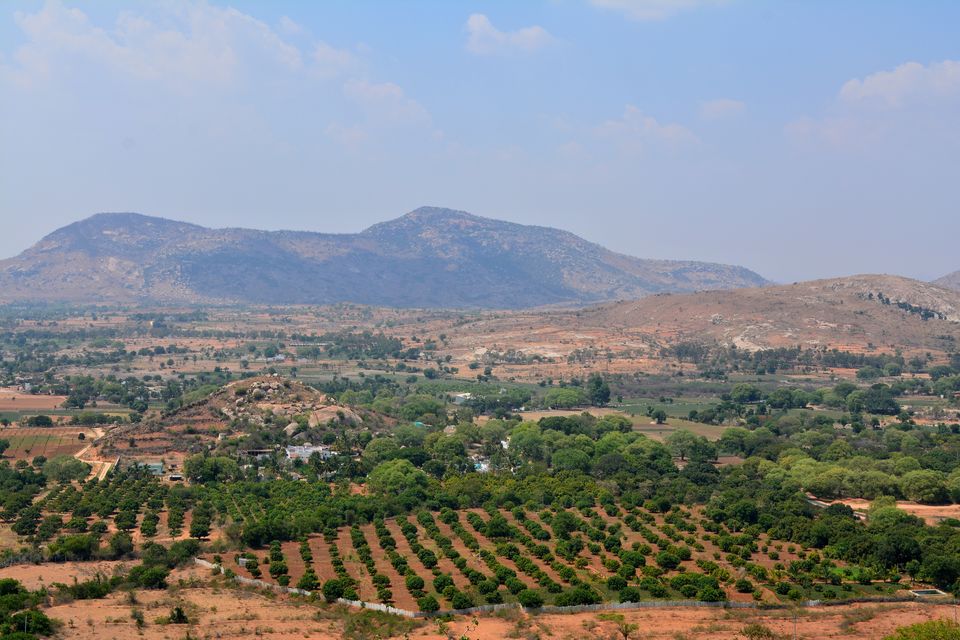 Best time to go:
According to me, September to October or February to April the best time to visit as the road become most colorful. Otherwise climate is very hot.

So, the destination is waiting for you. What you have to do like, getting out from homely comfort, have fun and create distinct camaraderie with your bestie.