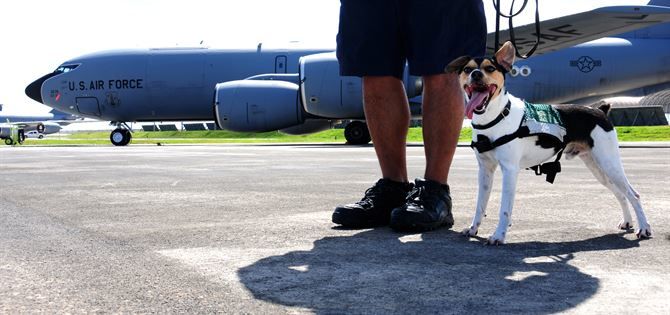 Only a pet owner would know the joy of having a pet at all. Surveys show that owners who keep pets, often look at them as an extended member of the family instead of just as a mere dog or a cat. Which probably explains why companies all over the world, actually spend millions on research into the most basic things to do with pets, for example food, and pet toys. Pet habits and preferences are closely studied, in order to develop the best of products. However, if you are a pet owner you can do more for your pet. Buying a pet insurance could save you lots of money in the case of any emergencies.
Pet insurance works in much the same way as any other kind of insurance. It protects you, while traveling with pups and gives you a kind of cover in the face of uncertainity. Pets like humans are prone to accidents, and if timely care is not given, the effects could be substantial. At the same time, the worse the injury chances are more expensive will be the operation. There are so many options that are available in the market today which go beyond covering just the vet fees or ensuring your bill is not too heavy in case of an operation. In fact, every policy differs from the other in some way or the other. Some insurance companies go as far as having policies, which will protect your pet in case he damages somebody else's property. Or if the pet is lost and money needs to be put in for advertising and rewards, the insurance company will step in for you.
Pet insurance has only just started picking up in popularity. For a long time people were content with a trip to the vet. But pets being boisterous in nature, may fall ill quite frequently or meet with other accidents too. In countries like the USA and the UK, pet insurance is frequently advertised and looked at seriously. Enough of money has gone into research of animals itself to give us a clearer picture of what diseases they are likely to catch and at what age. Diabetes is an illness that can affect both cats and dogs alike. Certain specific breeds like Labradors are susceptible to renal atrophy. Moreover, most proper diagnoses often require a full scan, x ray or MRI. Some owners have had to take the difficult option of putting the pet to sleep, for lack of funds to pay for the operation and treatment.
There are some points to look at when going for a pet insurance. You have to be clear about what you are looking for, have an idea about how much you can spend, and also, for how long you intend to keep the policy. The two basic covers offered are a lifetime cover and a time limited cover. The first cover is best for pets that have recurring diseases or illnesses and which need to be treated for a lifetime. Pedigree cats and dogs often come into this bracket. The second cover is best for pets that need treatment after recovering from an operation or illness. This works well for those owners who cannot afford lifetime cover and yet want to give the best care for their pet after some incident.