Traveling is something that costs not only your precious money but also, your precious time and energy. If you are a great lover of adventure and outdoors, Australia is the best destination to travel. Australia is an adventurous and a beautiful place with a coastline of 35000 km and consists of beautiful destinations like Sydney, Melbourne, and the Gold Coast. You can have a vast variety of activities to do at these destinations. Also, you can hire a Campervan transport to Sydney which is also a well-known Australian destination to travel. The only thing to worry about is that it is a costly affair to travel Australia. The only solution to this problem is to make some planning before you undertake your journey to your destination. Here, we have described some factors that you need to consider before you go for a trip to Australia.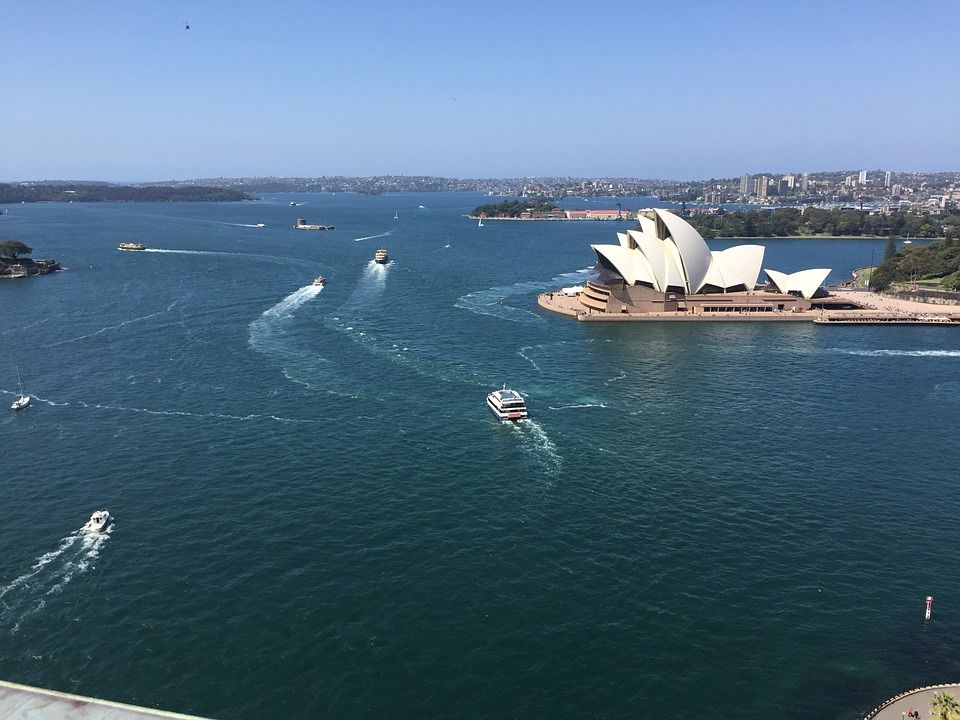 Plan Ahead
Australia being the 6th biggest country needs an advanced planning if you are traveling to its destinations. So, need to go for a more specific planning rather than just packing your bags for your trip. You also need to consider the duration of your journey as to how long to want to travel and to which Australian destinations you want to travel. Prioritize your destinations of travel and manage your finance and time accordingly.
Getting To Your Destination
You can travel to Australia either by air or by sea. If you opt to go by sea, then you get a good option of cruise lines. When you opt to go by sea, you get to visit many great tourist destinations with the added bonus of having meals built into your trip. If you opt to go by air, you need to see for your tickets well in advance and so you can grab good discounts on your air tickets. Also, you can hire a campervan if you want to travel at your own ease. For all this, you need to plan your trip at least 6 months ahead of your journey so that you can manage everything smoothly along with your money.
Accommodating Yourself In Your Budget
Australia has lots of 4-star hotels and resorts to accommodate you luxuriously. But, if you are in the hunt of a budget accommodation, then hostels are the option for you. Moreover, you will be spending your whole or most of the time in seeing the sites and enjoying the beaches and cities, so this will be again beneficial for you to opt for hostels for your accommodation. There is also an another economical option of camping which will come with an added bonus of privacy to your trip. There are lots of national parks in Australia that offer free or low-cost camping. Moreover, if you are comfortable in the outdoors, then this would be a great option for you to enjoy the outdoors. If you are traveling with a group and traveling to a destination for a length of time, then renting an apartment would be the best option. This will facilitate your meals as you will get to cook your own meals at your own convenient time and also you can be at ease as it will be your apartment.
Food And Drink
Eating out all the time can be expensive especially for the visitors to Australia. If you want or need to eat at a restaurant, then try to have a breakfast or a lunch rather than having a dinner. If you could buy local grocery and cook your meal for yourself then, it would save you a lot of money. Again if you are going to a beach to enjoy, then you can pack a picnic meal which would be cheaper and would allow you to enjoy and spend your time on your favorite destination.
Beers and spirits are expensive in Australia and this would cost you more money. A pint of beer will cost you $12 if you buy it from a local tavern. You can also buy alcohol by the case though you will feel it expensive than you used to pay at home, it will be much cheaper than buying it from a bartender.
Recreation
Australia has got great outdoors that are not too much expensive and they offer great recreation. There are lots of national parks, coastal hikes, and surfing which cost you minimal expense and offer lots of happy moments to cherish for a lifetime. Moreover, you also can visit the local markets, do sightseeing, visit museums, and do lot more to spend a good time at the Australian destinations within your bucket. Many of the museums have no or low-cost admission days which will again save you lot money and will add to your enjoyment as well. You just need to visit their website to find out more information regarding the same.
Conclusion:
Australia and its very beautiful destinations are great to visit and travel but they are expensive as well. So, you need to plan your trip to Australia well in advance to enjoy to the fullest, keeping your bucket lighter. You just need to consider few of the factors that will help you make your trip not only in your budget but also, a memorable one.