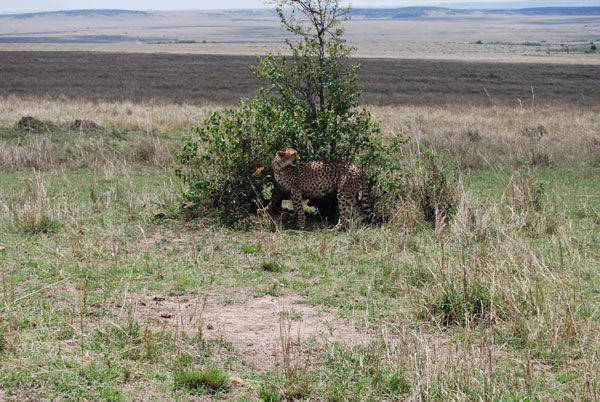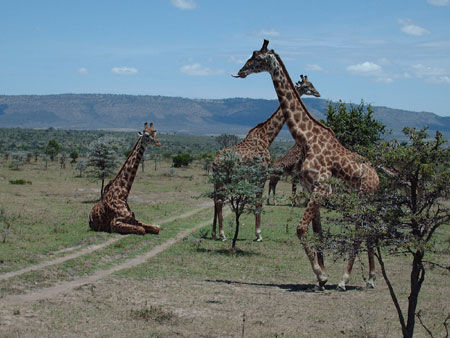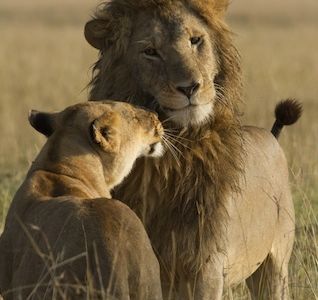 Day 01:- MASAI MARA
07:30: Depart Nairobi for Masai Mara. Driving  hrough Kenya's "temperate" climate of Limuru/upland area inhabited by Kenya's largest tribe of the Kikuyu people. Plunge into one of the world's spectacular landmark, the  Great  Rift  Valley  with a stop-over on the eastern escarpment. Descend and traverse  the  floor of this great landmark with views of the dormant crater of Mt Longonot, Mt. Margaret and Suswa. Ascend the western escarpment driving through the rolling hills of Masailand through the township of Narok.  Drive further on the Loita Plains with glimpse of some wildlife that grace this windy flat land that is part of the famous warrior territory of the Maasai people. Arriving in time for lunch at your lodge thereafter your siesta.
At 16:00 hrs: Embark on your afternoon game drive in this awesome remaining ecosystem of our times, Maasai Mara, our God given heritage to the world's posterity. Nowhere else on our planet Earth can one witness such a natural phenomenon of animal migration in hundreds of thousands other than in Masai Mara. Wildebeests together with their forerunners, the Zebras cover approximately 7770 Kms annually, roaming and grazing up the Mara-Serengeti ecosystem clean. It is  indeed  amazing to watch! This takes  place between late July upto early October annually. The reserve is a fine home of many animal species where they exist in tranquility and serenity. It is here that one can enjoy watching prides of Lions, herds of different antelopes,Buffaloes, Impalas, Gazelles, Topis, Hartebeests, Elands, Dik diks, Zebras, Masai Giraffes, Warthogs, Hippos among others.  Over 400 species of birds exist in this mighty game reserve, the pink Masai Ostrich, Bustards, Egrets, Herons, Storks, Egyptian Geese, Eagles, Lammergeyers, Bee-eaters, Finchs, Wagtails Cuckoos, Secretaries, Kites  , Hornbills etc. Dinner and overnight at your lodge.

Day 02:- MASAI MARA
After  breakfast  have a great chance of exploring this mighty reserve to your fullest,  probably if lucky to see the  predators  and  the hunted in action. Lunch at  your lodge followed by siesta.  At 16:00hrs enjoy the last game drive of your safari through the ridges, valleys and undulating hills of this famous Savannah grassland, probably  with  a  rare  chance  of  witnessing  the  setting glorious sun of Africa in  its radiant indigo/orange ball. Dinner and overnight at your lodge.

Day 03:-
07:30  hrs:  After breakfast, say by bye to Maasai Mara  and drive to Nairobi arriving in time in early afternoon hours.
For bookings and reservations kindly contact
Mr Simon
Tour Operator
| | |
| --- | --- |
| Internet Email : | |
|   |   |
| Mobile: | 254 713  418 163 / 721 230 539 |
| Postal Address : | P.O Box 61713 - 00200 Nairobi Kenya |
| Physical Address : | Sigra Apartments,  Mwiki -  Kasarani Road |
| Website : | |