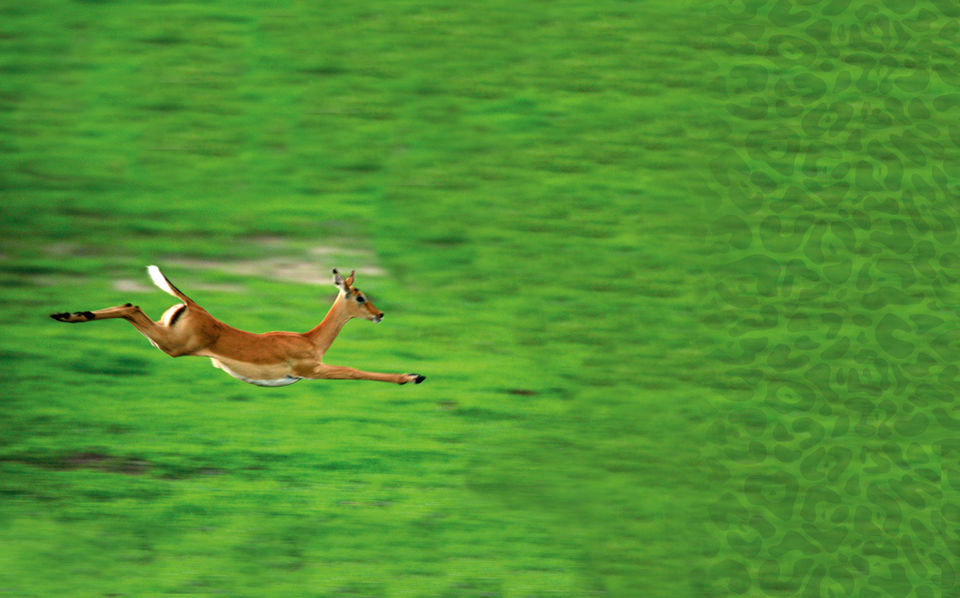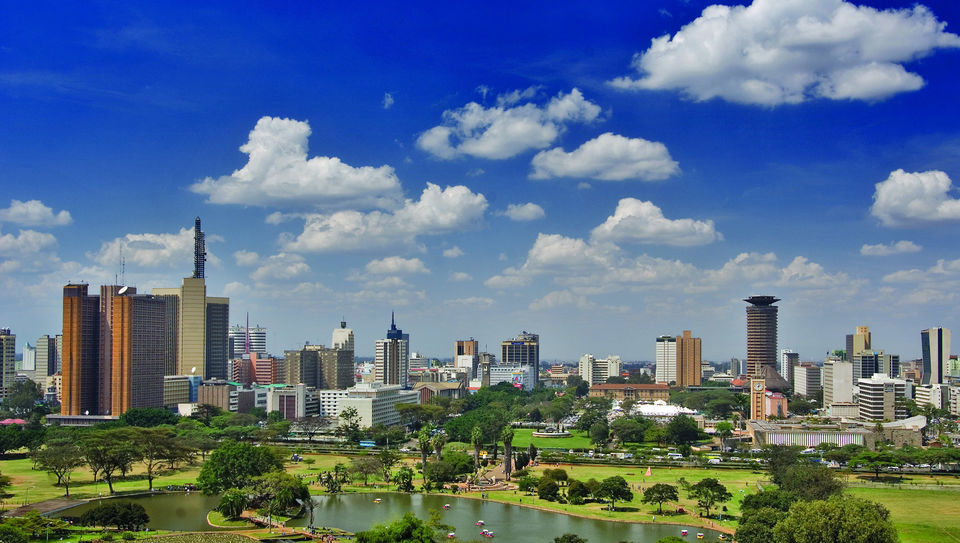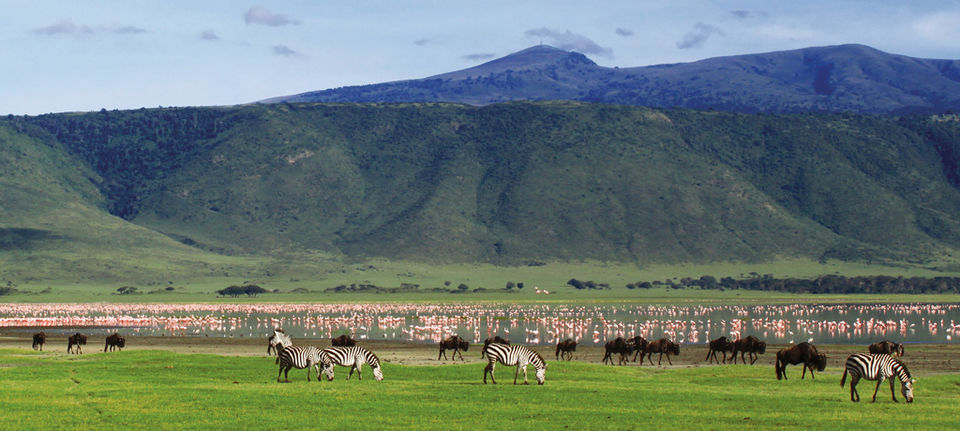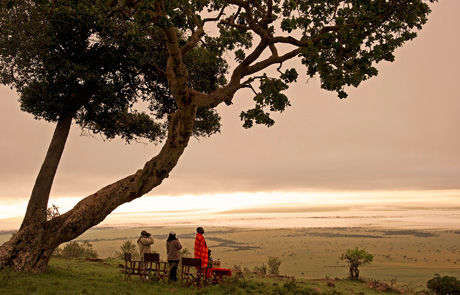 14 days Kenya & Tanzania Bespoke Holiday
Safari Highlights!
Visit East Africa's top game parks and reserves, including Chyulu Hills, Amboseli Park, Lake Manyara, Ngorongoro Crater, the Serengeti and the Masai Mara, all abundant with an awesome fascinating wildlife.
SAFARI ITINERARY.

Day 1: Arrive Nairobi, Kenya
Upon arrival in Nairobi by overnight flight, we be there to meet you and transferred to Fairmont The Norfolk hotel/ or similar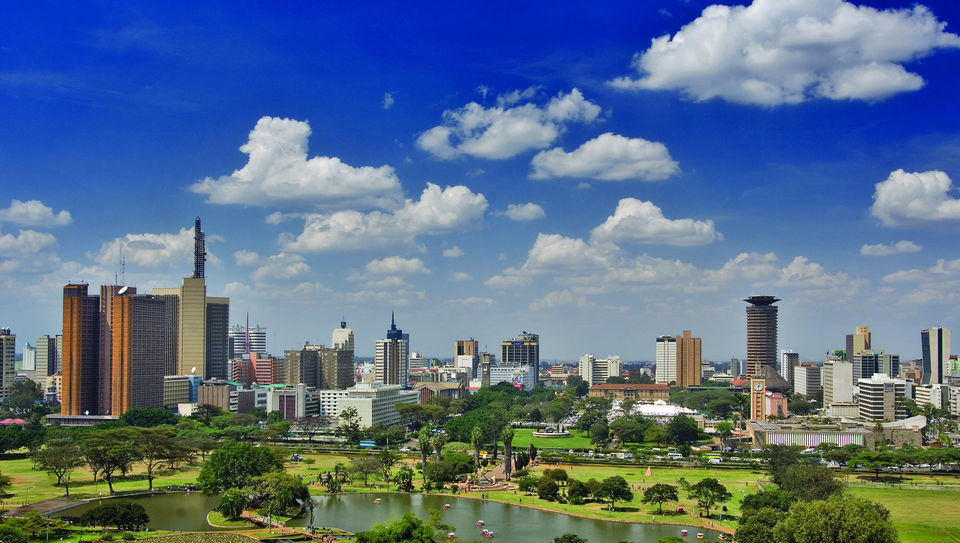 Day 2: Amboseli National Park | Game and Mountain Vistas
Take a scenic flight to Amboseli National Park, known for its thriving big game population and views of towering Mount Kilimanjaro. After lunch, explore the acacia woodland, freshwater swamps, scrub brush and open plains in search of wildlife. Part of the park is composed of a dried-up lakebed, where mirages rise from the shimmering heat. Dinner and overnight at Tawi Lodge | similar. Meal Plan: B L D

Day 3: Amboseli National Park | Mountainside Sightings
Early morning game drive, watching for elephants, zebras and wildebeests along the saltpan trails. Spend midday at leisure before taking an afternoon game drive. Dinner and overnight at Tawi Lodge/ or similar. Meals: B L D
Day 4: Lake Manyara National Park | Tree-Climbing Lions
Travel by road to Arusha for lunch. Proceed to your lodge, located in a picturesque region overlooking shallow, freshwater Lake Manyara, one of a chain of lakes in Africa's Great Rift Valley. Walk along a nature trail or relax with a book by the pool. Dinner and overnight at Escarpment Luxury Lodge | or similar. Meals: B L D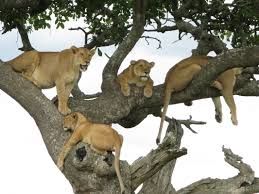 Day 5: Ngorongoro Crater | Wildlife All Around
After breakfast, enjoy a game drive through Lake Manyara National Park and discover diverse wildlife and many bird species amid a tangle of rainforest-like foliage. After a farm-fresh lunch, continue to the Ngorongoro Crater, ascending its outer wall through dense vegetation. Dinner and overnight at Ngorongoro Crater Lodge | or similar. Meals: B L D
Day 6: Ngorongoro Crater | Natural Wildlife Haven
Wind your way through the landscape of Ngorongoro Crater. Its prairies are an ideal spot to see hyenas, buffalo and gazelles. Following a picnic lunch near a hippo pool, visit a Maasai village to experience its culture firsthand. Dinner and overnight at Ngorongoro Crater Lodge | or similar. Meals: B L D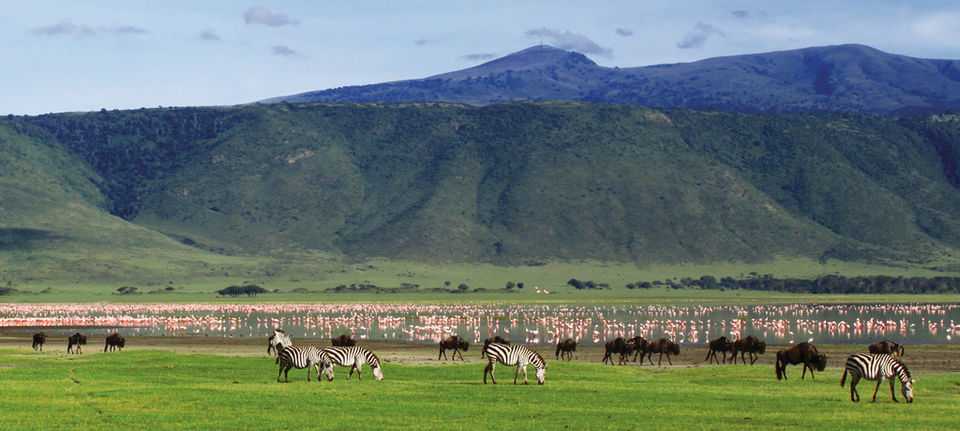 Days 7-8: Serengeti National Park | Rambling Plains
Drive to the vast, wildlife-rich Serengeti National Park, home to lions, leopards, hyenas, cheetahs, giraffes and topi and setting of the Great Migration. Search for these and much more on morning and afternoon safaris, and keep an eye out for leopard tortoises and rhinos along plains, rivers and rocky outcroppings. Dinner and overnight at Singita Grumeti Lodge | or similar. Meals: B L D
Day 9: Masai Mara Game Reserve | Kenya's Crown Jewel
Fly to the Masai Mara Game Reserve, This afternoon, a game drive introduces you to the famed reserve, where you find the greatest concentration of animal species in all of East Africa-region. Dinner and overnight at Karen Blixen | Sanctuary Olonana Luxury Tented Camp | Meals: B L D

Days 10-11: Masai Mara Game Reserve | The "Big 7" and Beyond
Spend two nights here to explore, discover and experience the magic of Masai Mara, a spectacular watch for many millennia that has put Masai Mara the world's 7th wonder!

Virtually every type of animal is to be found here and more than 450 bird species. Spotted; speckled and dotted are the meanings of "Mara". This is the descriptive name given by the Maasai people for this beautiful land of trees, shrub, savannah and shadows made by clouds that hover over the plains…..

a) It's only in the Masai Mara where it's possible for a herd of elephants to surround your car so close such that you can be able to see their Matriach eyelashes and have an eye-contact.
b) Herd of lions and their cubs may hold your interests hostage for more than an hour as they come into the shadow of your vehicle to escape the midday heat!
c) A family of cheetah sunning themselves sleepily on a rock; the drama of a lion making a kill just 15-20 feet away from your vehicle, or the thrill of elephant flapping happily her big ears to cool off from mid day heat will make your holiday dream come true!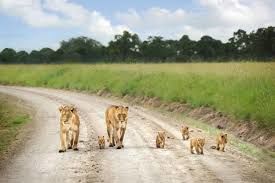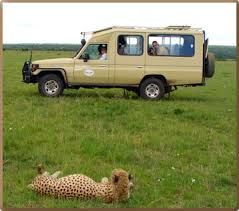 Drive to the Mara River where you'll enjoy your lunches under the bushes picnic-site by the river-side as you watch hippos and crocodiles. Across the river thousands of Wildebeest migration takes place- a great spectacle to behold- the ''Big Five'' animals from Serengeti park/ Tanzania crossing into Masai Mara/ Kenya. After lunch, have afternoon game drives until sunset, then driven back to your luxury camp/or lodge for a deserved hot shower and a buffet, sumptuous dinner...!
You may also visit a local primary school supported by SAT&T Philanthropy. Dinner and overnight at Karen Blixen Luxury camp | Sanctuary Olonana Luxury camp | or similar: Meals: B L D
Days 12-13: Masai Mara - Chyulu Hills
After breakfast, return to Nairobi, stopping for lunch then proceed to Chyulu Hills. Chyulu Hills is where the very Green Hills of Africa that gave Hemingway the inspiration for the legendary novel of the same name, and which still inspire today. Misty green hills rise above the golden savannah, and the view from the opulent lodge is rivaled only by the splendor of the lodge itself.
Morning and afternoon nature walks with a naturalist, lunch, dinner and overnight at Ol Donyo Lodge.
Amazingly, these rolling, volcanic hills are the youngest volcanic range in Africa. The mist forests of the hills contrast with the golden savannahs below, and the terrain is thick with herds of zebra and impala, stalked by the park's resident lions. The open plains, rolling hills and snow-topped Kilimanjaro invoke images of Africa as it was in the earlier part of the last century. This is truly an unspoiled corner of the world.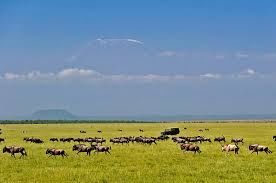 Day 14: Chyulu Hills | Zanzibar | OR-Depart for Home
Depart after breakfast, and extend your holiday-stay in tropical Zanzibar at the Sea Cliff Resort & Spa or connect your flight back home.

Included in safari package cost
Meet / Greet on arrival at the airport and transfers to your hotel
1st night accommodation in Nairobi hotel on bed/breakfast basis
14 days/ 13 nights on Full board accommodation while on Safari
Transport in a Toyota Land Cruiser-4x4WD custom-built safari vehicle
All the domestic connection flights
Beverages: All alcoholic drinks, except wines and spirits.
All parks-gate and game reserve entry fees including vehicle & driver fees
Complimentary bottled mineral water on safari and game drives
Unlimited game viewing drives per day whilst on safari
Services of an English - speaking and professional driver-Guide
Excluded:
Travel insurance Cover,
Flight/beach holiday accommodation
Expenses of personal e.g. phone calls, internet, laundry etc.
Tips for driver guides
For bookings and reservations on our safari packages kindly contact us:
Mr. Ben Owino
Adventure safari specialist
Splendours of Africa Tours
Uganda House 1st Floor suite no 20 Kenyatta Avenue
Mobile:+254- 724- 978- 975 / +254-711-444-295.
P.O.Box 13906 - 00100 GPO, Nairobi-Kenya
E-mail: info@splendoursofafricatours.com
www.splendoursofafricatours.com