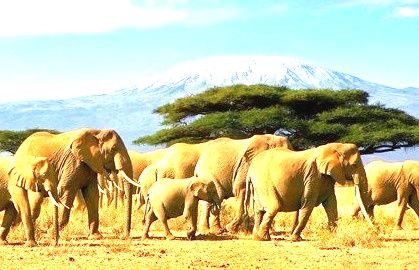 Join me for the Migration safari experience in Masai mara departure date 23rd August. 2018.
The more the size of the group, the less expensive its. 6 or 7 persons maximum per car.
Day 0; : Arrival – Nairobi
Pick up from the airport on arrival and transfer to your self-booked hotel in Nairobi for the overnight stay in readiness for a holiday safari the following morning
24th to 26th Aug - Day 2-4 : Maasai Mara game reserve Exploring the Park and Wildebeest Trailing in Mara River
Day spent exploring the park in search of the big 5/ trailing the wildebeest migration Morning and afternoon game drives are offered. Optional hot air balloon safari can be arranged at an extra cost of US$ 450 per person. Mara Destiny eco camp
The Mara offers wildlife in such variety and abundance that it is difficult to believe: over 450 species of animals have been recorded here. You will easily see lions, rhinos, hippos, crocodiles, giraffe, wildebeests, zebras, buffalo, warthogs, hyenas, jackals, wild dogs, buffalo, leopard, many kinds of antelopes and elephant. It is in the Mara that perhaps the most spectacular event of the natural world takes place. This is the annual migration of millions of wildebeest and zebra from the Serengeti (Tanzania) in search of water and pasture. Following on their heels are the predators of the savanna- lion, cheetah, wild dog, jackal, hyena and vultures
27th Aug - Day 5:- Masai Mara –L.Nakuru
Pre morning game drive and then after breakfast depart for Lake Nakuru with game drive enroute and Picnic lunch. You are going to arrive Nakuru early evening dinner and overnight at camp/Hotel enjoying the Hotel facilities (swimming pool etc.) Dinner and overnight at Golden Palace Resort.
28th Aug - Day6: Lake Nakuru – Lake Naivasha
After breakfast proceed for a game drive to Lake Nakuru which is world renowned for its masses of flamingoes though not much as before but there other future that still make this park one of its on kind. Talk of the tree climbing Lions, the leopards, the white rhinos who can only be found here, the distinct roths child giraffe among others. The park is often referred to as the "Pink Lake". Beside birds, it is possible to see small game, like Water Buck, Impala, Rhino and Buffalo in the gardens surrounding. After lunch depart to Lake Naivasha Hells gate arriving in the evening with laser walk along the lake watching the birds around here with a bout ride (included in the package.) Diner and overnight at Taphe Guest House Resort.
29th Aug - Day 7: Naivasha – Amboseli
After breakfast, Visit Hells gate National Reserve, the only reserve in Kenya where you can enjoy game viewing while on a Bicycle, vehicle or on foot. If you dint take the boat ride in the previous evening, proceed for a bout ride after the game drive/ walk here in the park. Other optional activities here walking safari, mountain biking/hiking, Bush breakfast, sundowner and Horseback riding. We will then later depart for Amboseli national game reserve with lunch enrooted to arrive by evening with game drive enroute if time permits. If not, this is compensated in the otherdays you will be staying in Amboseli. Dinner and overnight at Amboseli kimana camp.( http://kimanacamps.com/amboseli/)
30th Aug - Day 8: Ful day spent exploring the Amboseli National Park
A full day in this photogenic park. Morning and afternoon game drives. Meals and overnight at the camp.
Amboseli National park is one of the most popular wildlife sanctuaries in Kenya. It is situated close to Kenya. It is situated close to Kenya- Tanzania border, The Park lies at the foot of Mt. Kilimanjaro, the highest mountain in Africa (5,896m) whose snow-capped summit presents a splendid view on clear days. Amboseli National Park is often referred to as "The home of Elephants' some of the largest Elephant herds are found here.
31st Aug - Day 9: Amboseli – Mombasa Drop off:
Depart for the early morning game drive and soon after breakfast exit Amboseli and proceed to Mombasa with Lunch enroute arriving by late afternoon to your hotel. Kindly advise the Name of the Hotel/ Residence in Mombasa.
COST: 1368 usd per head all inclusive safari package as per the itinerary. 
Included in this package:
§ Accommodation as detailed in the itinerary
§ Airport pick up and drop off.
§ All meals noted in the itinerary. Each day generally includes Breakfast, Lunch, and Dinner buffets consisting of both western and local dishes.
§ Transportation in standard game viewing safari vehicle complete with pop-up roof for easy viewing and photography.
§ Every passenger is guaranteed a window seat.
§ Your driver/guide speaks English and has in-depth knowledge of the flora, fauna, landscape, and Kenyan culture.
§ A minivan outfitted with two-way, long range high frequency radio communications equipment.
§ Each minivan carries safari accessories including wildlife books, beanbags to support cameras on car doors and window sills, binoculars, a first-aid kit, an ice-chest, and a fire extinguisher.
§ Bottled mineral water during game drives.
§ Park entrance fees and game drives as noted in the itinerary.
§ All government taxes, levies, and fees
§ Pick up and drop off transfers
Not included:
§ Domestic and international airfares and departures taxes.
§ Personal communications charges for telephone calls, faxes, email, etc.
§ Tips and gratuities for your driver/guide.
§ Alcoholic and non-alcoholic beverages. (Bottled mineral water is provided in the minivan while on game drives.)
§ Laundry services
§ Between meal snacks, parks, attractions, and events not included in your itinerary
23rd Aug - Day 1: Nairobi – Masai Mara National Park
Pick up from your hotel at 0730 hrs. a safari briefing session with our tour consultant then drive to the Maasai Mara Game Reserve as you enjoy the scenic views of the Great Rift Valley – Masai Mara game reserve is the northern part of the Serengeti, one of Kenya's most favored game-viewing areas. The reserve covers 700 square miles of magnificent wilderness. It is the Africa of the imagination; endless reaches of acacia-dotted grasslands studded with hazy hills with, sundowner as you trail the Big 5 ie Lions in large prides, Elephants, buffalos, zebras and numerous plain game. Dinner and overnight stay at Destiny eco camp. (http://destinyecocampmara.com/)