Kenya, one of the most astounding countries of Africa, welcomes you on your Air Safari, an experience that is not only unforgettable but is also supremely enthralling in its own unmatched way. Known for its incredibly diverse wildlife, comprising of the 'Big Five' including the leopard, lion, black rhino, buffalo and elephant, Kenya is a promising destination for both solo, as well as group travellers who love to stay close to nature! Your safari starts will start at one of your chosen safari properties, located exclusively in the Meru National Park. You can expect the property to proffer you easy access to the unexplored terrains of the park. It will also enable you to get a bird's eye view of the spectacular Rhinos, moving around casually, in their natural habitat. More often than not, these lodges are ergonomically designed to provide you with breath-taking views from the inside, from the room, the lounge as well as the dining areas! Luxuriant in nature, the lodge will ensure that you revel in the beauty and the wilderness of this expansive national park. You can then embark on a cultural visit to a local primary school in Meru wherein a talk about the Adamson's story at Elsa's Kopje makes your sojourn to this camp rather gratifying.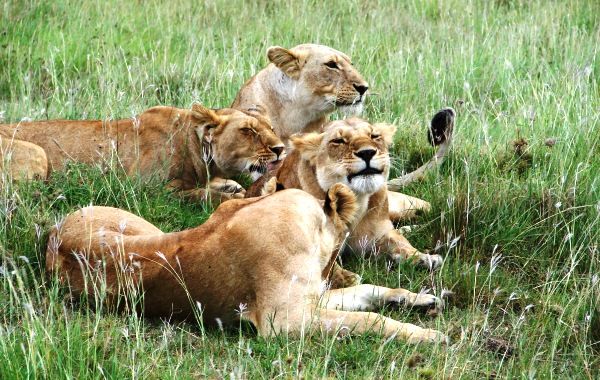 After your exploration of the National Park in the plain lands, you can now take delight in the magnificent Laikipia Plateau. The stupendous timber and thatch villas of the property gaze out over the Laikipia Plateau, all visible from your hotel room. On taking an enthralling helicopter excursion to Mount Kenya, you will witness the marvellous wildlife sanctuary, spread over an area of 50,000-acre, in Laikipia. This rare sanctuary is surrounded by the mesmerising savannah grasslands, which only adds to its magnificence. You can also choose to revel in the unique quad biking adventures here.
Next on your plan must be the Cottar's Camp, the only private luxury lodge in Maasai Mara. Once at the camp, the seasoned guide Calvin Cottar will take you around and introduce you to the varied fauna, which is housed by Maasai Mara. The balloon safari, with a private champagne breakfast, augments your enticing experience on the Mara. Luxuriant privacy combined with abundance wildlife is what sums this camp bordering the Serengeti and Loliondo. You can also take photography lessons around here to accentuate the fulfilment that this astounding sojourn offers!
Not just exhilarating safaris your Kenya Holiday Package will also comprise of a scintillating nightlife, Kenya has all that it takes to keep you busy and excitedly so!