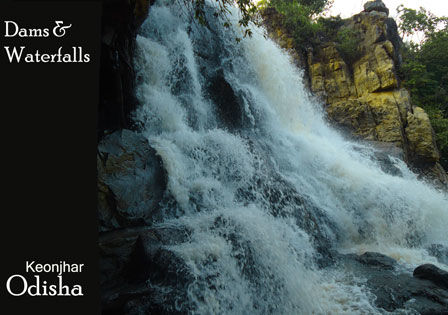 Keonjhar District is an administrative district of Odisha. The district is one of the 5 scheduled areas of Odisha. The town of Kendujhar (or Kendujhargarh) is the district headquarters. The district has 3 Subdivisions, Anandapur, Champua, and Keonjhar.
Keonjhar is a land locked district situated in the northern part of Orissa. It is bounded by Mayurbhanj District, Balasore District and Bhadrak District to the east, Jajpur District to the south, Dhenkanal District, Anugul District and Sundargarh District to the west, and West Singhbhum District to the north. The district of Keonjhar is highly rich in mineral resources and has vast deposits of iron, manganese and chromium ores. About 30% of the district's total area is covered with tracts of dense forests. Keonjhar also contains one of the oldest rock formations in the world, which covers an area of 100 km2.
The district also bears the oldest stone inscription found in Orissa. In Sitabinj, fresco paintings were found in the cave shelter of Ravana Chhaya, which date to the 5th century A.D
#Places of tourist interest in Keonjhar :
Vishnu Temple, Jagannath Temple, and on its outskirts the shrines of Siddha Jagannath, Siddha Kali, Ghatagaon and Panchabati amidst picturesque settings.
#Best time to visit : October to March
Places around Keonjhar :
1. keonjhar hill :

A quiet hillside town, Keonjhar district is the playground of nature, away from the hoards of tourists that throng to popular hill stations.The place thus presents an exotic mix of natural beauty alongwith intoxicating peace and serenity of humming river to the visitors which remain to be explored by the visitors.
Keonjhar enjoys a hospitable climate, cool almost through the year round. Surrounded by hills and forests that are home to bears and other wild animals, Keonjhar reveals a whole new world of breathtaking beauty and scenic locals that can never be associated with any coal mining town.
2. Thakurani hill :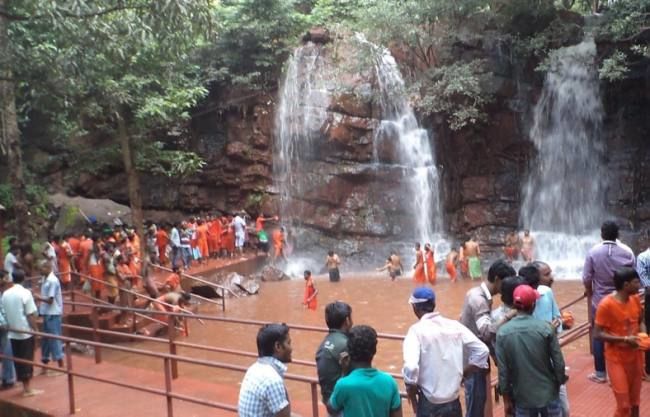 It is situated by the side of a perennial spring of Thakurani hill in Champua Sub Division of Keonjhar District. It is famous for the temple of Murga Mahadev. No accommodation facilities is available at the spot. Murga Mahadev is well known for its cascading waterfall that casts a magical spell on the local citizens and tourists as well.
The spot is 70 kms. From Keonjhar of this 6 kms, fair weather road. Regular service buses are available upto Bileipada 64 kms from Keonjhar. Tourist will have to stay either at Joda 11 kms or at Keonjhar 70 kms.
3. Ghatagaon, Keonjhar, Odisha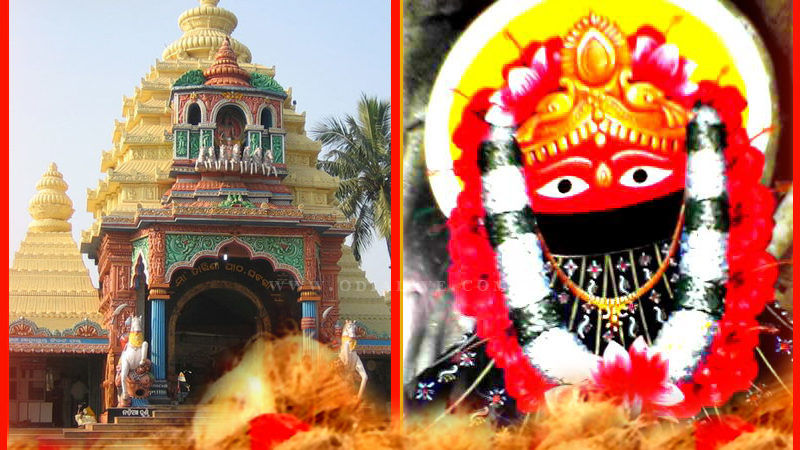 Ghatagaon is only 50 km from Keonjhar town.Those who travel by train the nearest Railway Station is Harichandanpur(17 K.M. From Ghatagaon).Bhubaneswar, the capital city of Odisha, is the only civil airport in the state connected to different parts of the country through regular flights. The major cities connected to Bhubaneswar are Kolkata, Chennai, Visakhapatnam, Delhi, Hyderabad, and Mumbai. From Bhubaneswar very good road transport facility is available to reach the Temple of MAA.
4. Gonasika,Keonjhar
Surrounded by a series of valleys and wooded hills of varying colours, the place is famous as a centre of pilgrimage for the temple of Brahmeswar Mahadev established by the side of river Baitarani. In fact, this is the place from where the river starts flowing.
A little away from the point of origin, the river goes underground and hence called guptaganga only to be seen jumping after a short distance over a stone projection looking like the nostril of a cow. The scenic beauty of the place is simply charming. For accommodation tourists will have to stay at Keonjhar town.
It is 33 kms. from Keonjhar out of which service buses are available for 24 kms. for rest 9 kms tourist will have to go by either foot or hired vehicles.
5. Bhimkund :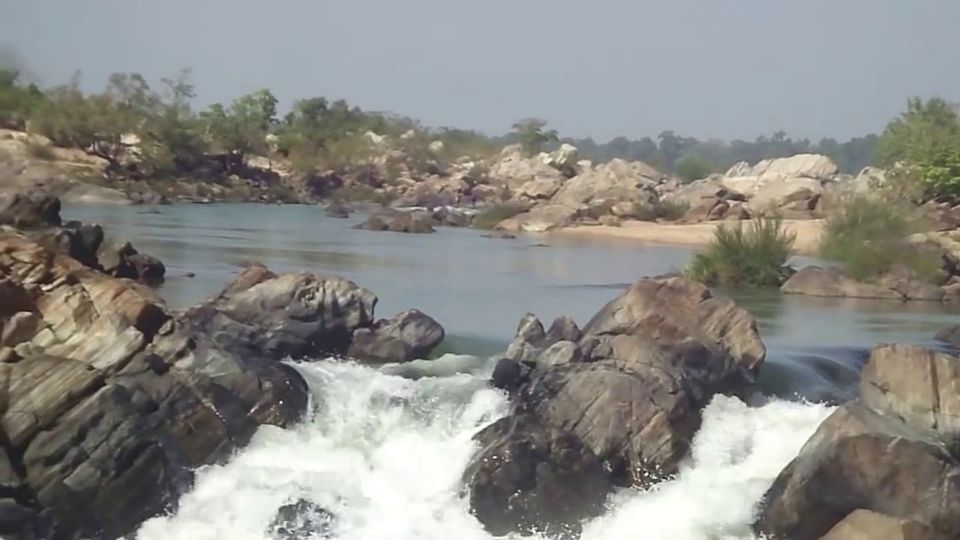 It is a beautiful natural water reservoir on the River Baitarani. It is located exactly on the boundary line between the districts Kendujhar and Mayurbhanj, at a distance of about 100 km from Keonjhar. This reservoir is two storeyed which resulted into the formation of two waterfalls one above another.
It is being told that, Bhima, the second Pandava had taken bath in this reservoir and hence it was named after him.During Makar Festival in the month of January thousands of people gather here to take their holy dip.
The place can be approached from Dhenkikote (20 Kms.) on State Highway No 11 connecting Keonjhar and Panikoili. The place is ideal for picnickers.
6. Sanghagra :
It is a perennial waterfall. The Machha Kandana, a small river, plunges from a height of 30.5 metres (100 ft) in two drops. It is a small (100 ft. high) and beautiful waterfall, suitable for outing. The area is spread over 488 Ha. In a hilly tract with characteristic mixed deciduous and miscellaneous type of forest vegetation.
The famous Sanaghagara waterfall with perennial stream adds to the natural beauty of this forest tract and attracts large number of visitors throughout the year. The area is an extremely undulating terrain with hills, pediments and a "V" shaped narrow valley. The hills and pediments are very steep and the rock formation is of Doleritic and Granitic origin.
7.Badaghagara :
Badaghagara is located at a distance of 9 km from the district headquarters (Kendujhar) of Kendujhar district. Being a perennial source of water, a dam has constructed on the downstream side. It is situated at a distance of 3 kilometers on the downstream of Sanaghagara Waterfalls.
It is famous for a small charming waterfall about 50 ft. high on the river Mudala being situated amidst lush green forest. It is ideal for picnic during winter.
8.Sitabinj :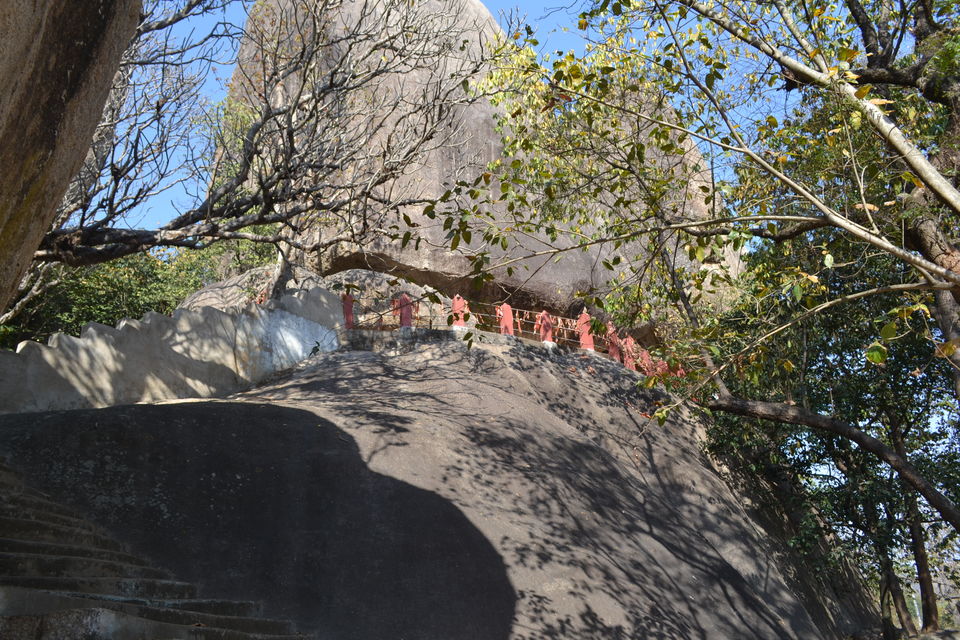 30 km from district Head quarter. Situated by the side of river Sita the spot has gained prominence as a place of having ancient fresco painting on a rock shelter called Ravan Chhaya which is looking like a half opened umbrella. The painting depicts a royal procession.
It is 30 Kms from Keonjhar.5 kms. On Jajpur to Keonjhar road upto Katarabeda and 5 kms. from there. Tourists visitingSitabinj have to pick the bus Services from Bhubaneswar to Keonjhar. Tourist can also choose hired Autorickshaw and Other Vehicles are available at Keonjhar to visit the spot.