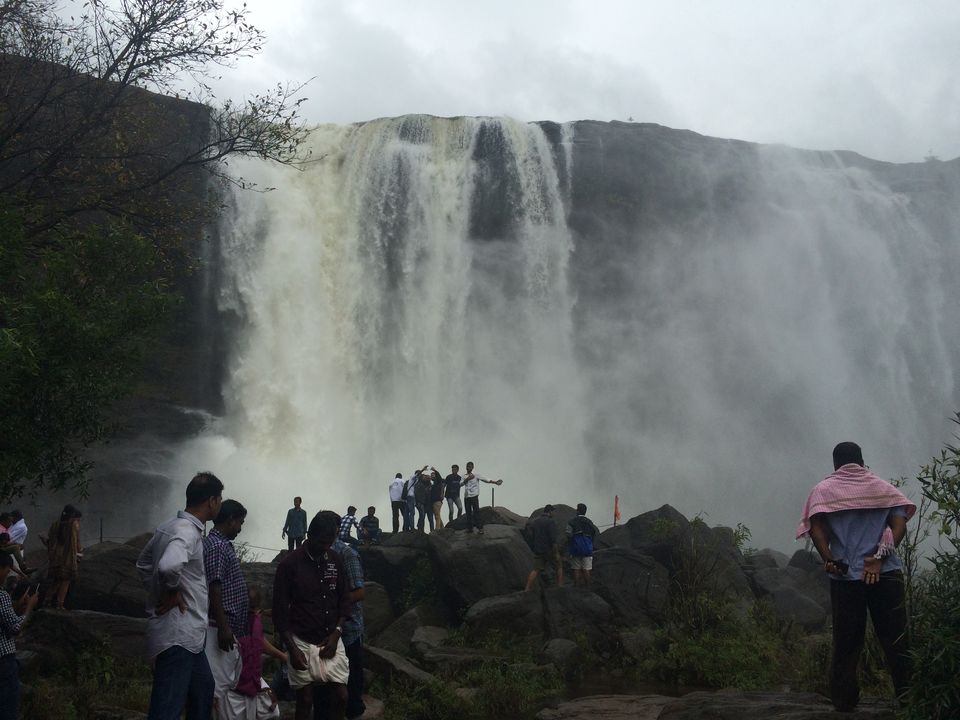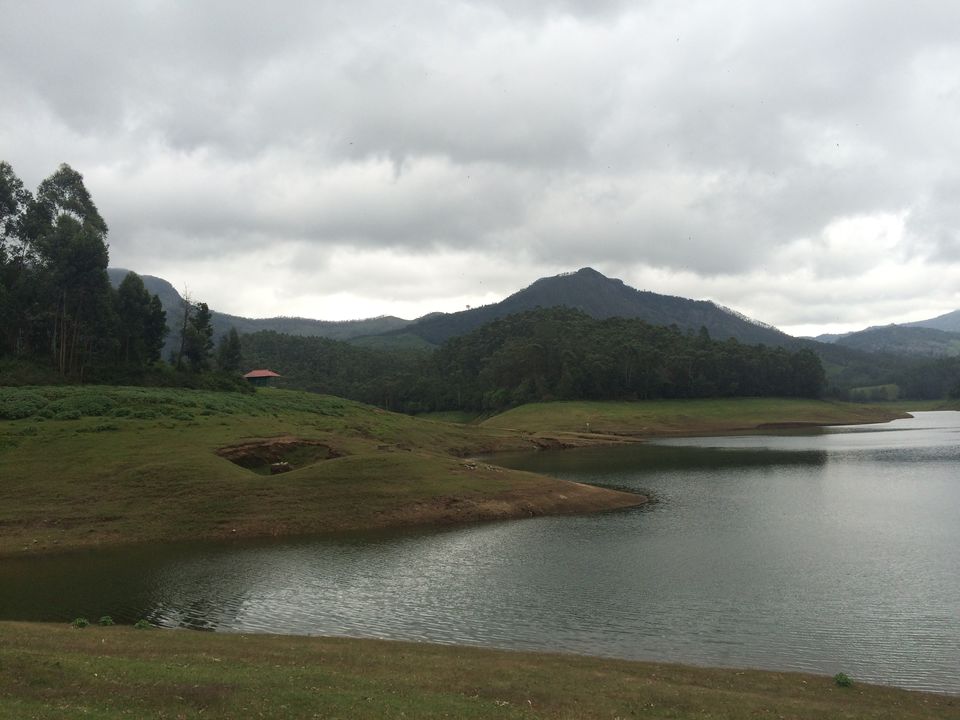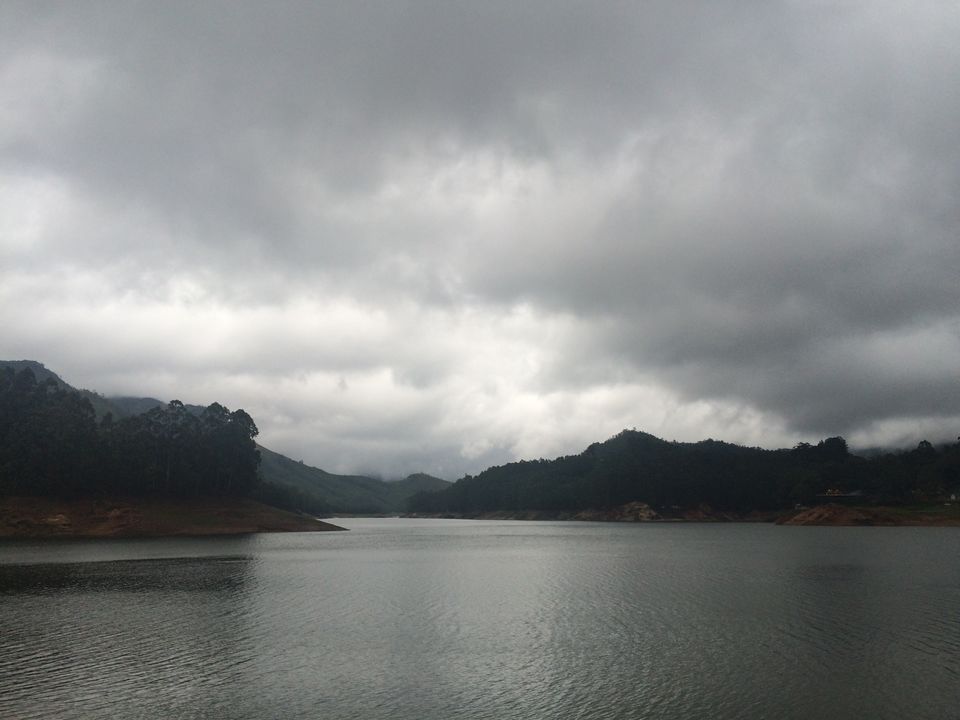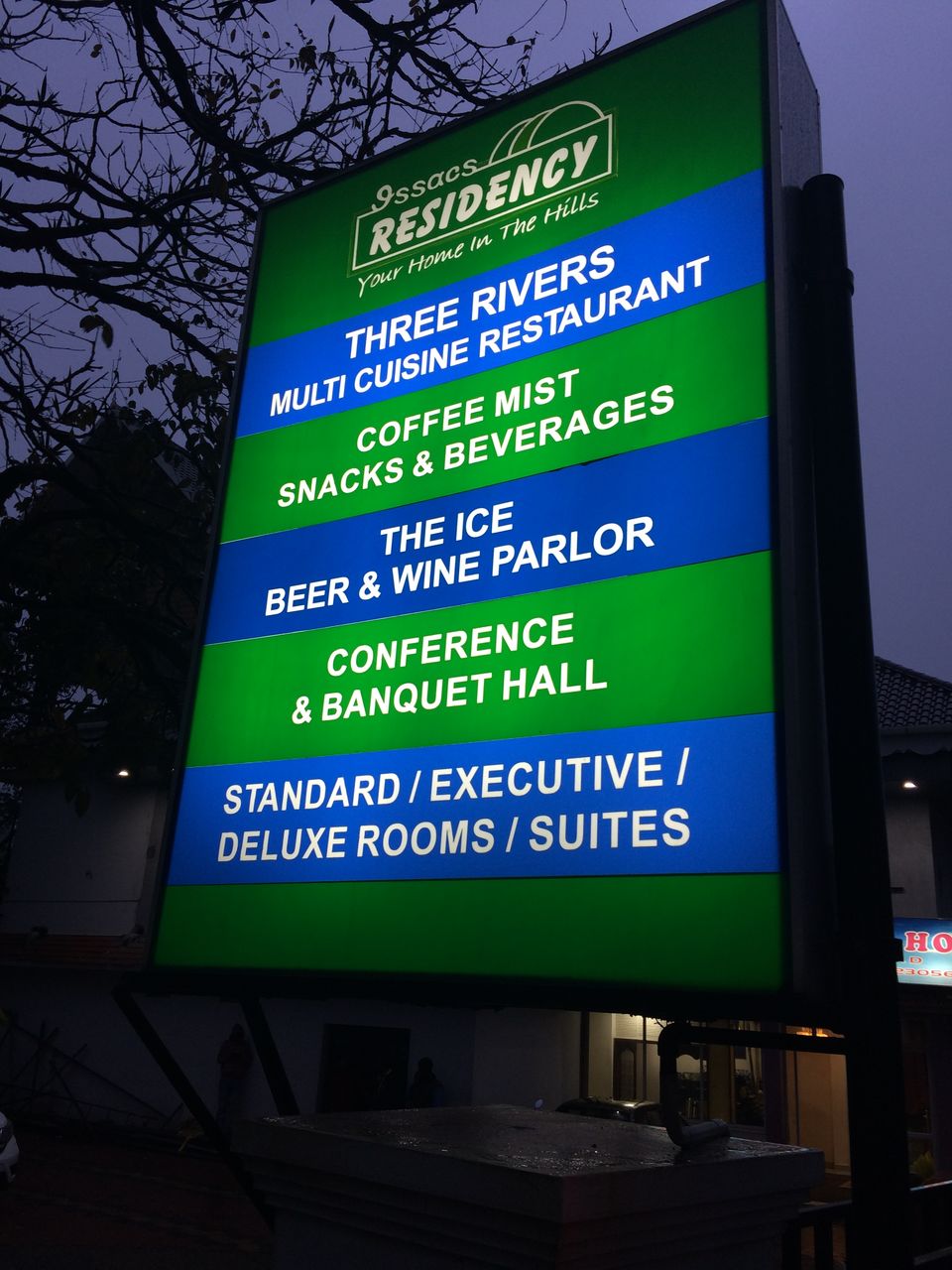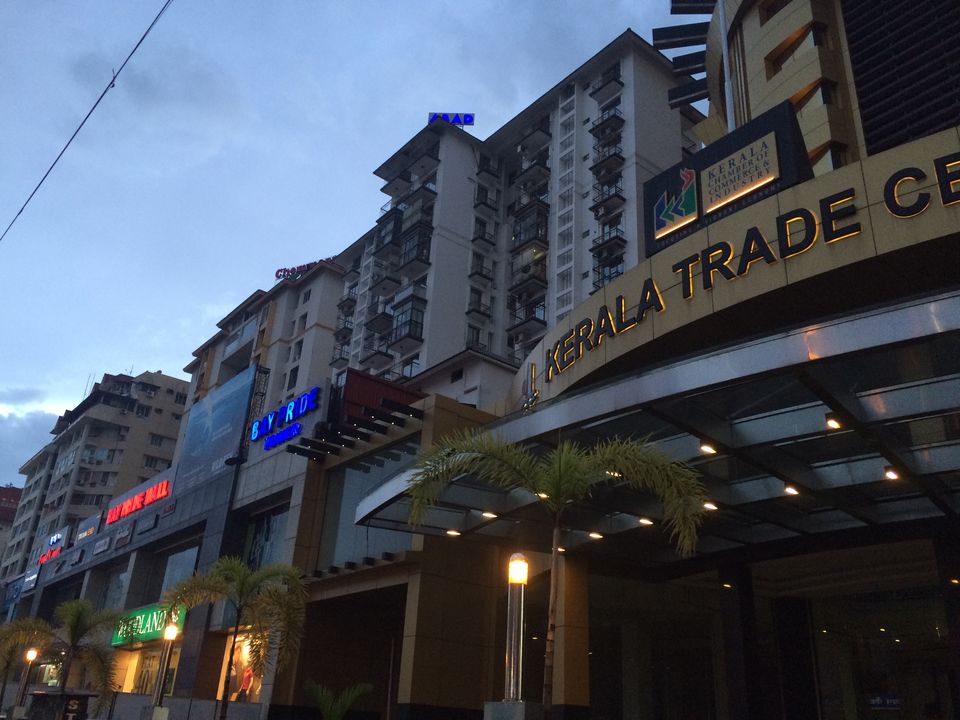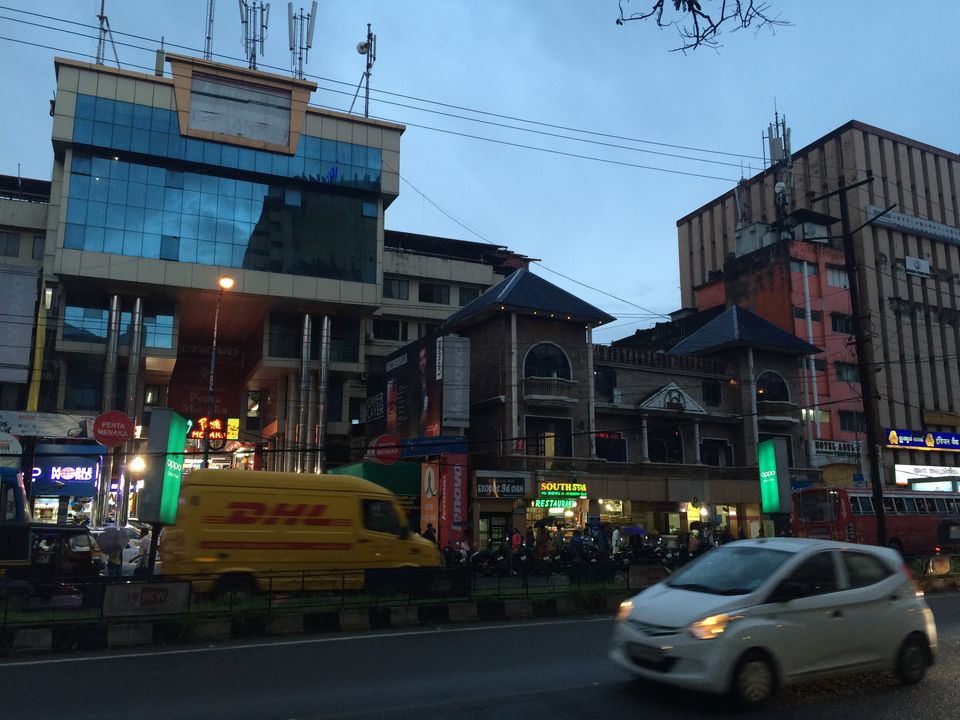 Kerala - An unplanned Trip
We have visited Trichy, Tamilnadu, for an industrial training. Trichy is the 4th biggest city in the state of Tamilnadu and has few great tourist destinations like Srirangam temple, Rockfort temple, Brihadeeswarar Temple, Kaberi river bank etc. The city is very neat and clean, public transport is good and roads are well maintained as well as connected to all nearby cities. In short it's a perfect B class city to live in.
In a five day training program we have visited all the major tourist destinations of the city, explore the market, restaurant and bars. An important announcement to beer lovers that in Trichy if you order a beer in bar you will get unlimited and different verities of complimentary (Chaknas), no need to order any starter. Well its applicable to Chennai also, may be everywhere in Tamilnadu state.
Another popular tourist destination that anyone can visit from Trichy is Kodaikanal. A beautiful hill station 200 Km away from the city. In the middle of the journey , halt your car at Dindigul and try Dindigul briyani, a pudina flavored dish, its unique but delicious. A good food always makes your trip more memorable. The scenic beauty of Kodai lake and cycling around the lake in the morning is a rare experience and always leave mark in your travel diary.
Ooty and Madurai can also be visited from Trichy.
At the end of the training schedule, we have booked a ticket to Ernakulum (Kochi Railway Station). It's a one night journey from Trichy. And suddenly we have landed in God's own country "Kerala".
Hotel booking was done by www.goibibo.com with a huge discount along e-cash benefits. Just Rs 850/- if you book the same offline, it will cost around Rs 2000/- .
Hotel Caprice, near to Ernakulum station, opposite to Manorama junction. The rooms are very neat and clean, and a touch of luxury feeling. It was a great deal.
Since we have only 3 days to explore Kerala, just made out our quick list and prepare tight schedule to explore Kerala. So here is out plan :-
Day 1 :-
Morning we'll go to Athirapally Water Fall
Afternoon to visit Lullu mall
Dinner and movie
Day 2 :-
Visit to Munnar
Day 3 :-
Visit to Alleppy, boat house
Kochi marine drive
Return to Chennai
Once the plan is made, it's time to execute. We have contacted some local cab service provider and booked a cab for our next day water fall visit. (it was around Rs 2000)
Athirapalli Water Fall :- It took 2 hrs from Kochi (Trissur District) although it's a 60 km only due to traffic and narrow road. Started our journey around 08 am and reached there by 10 am. The fall was really awesome and a supersonic sound was created by the water. If you stand near the fall, it is difficult to talk, too much noise and high current. Many bollywood/tollywood movies were shoot here, like Guru, Raavan etc.
Lullu Mall :- On return to our journey from water fall, we have entered into the 2nd largest mall in India, Lullu mall. Well really, it is very large in area, beautiful and almost all brands of showrooms are available here. Good place for shopping lovers. We had our food there and went for a movie for refreshing. At night, we went to a bar and consumed few mugs of beer and say cheers to Kerala. It was great day.
Munnar :- Next day, we have booked a swift desire for our journey. It was Rs 10 per km and driver charge, the cost came around Rs 5000/- at the end of the trip.
So we have started our journey in the early morning and reached there by 11 am. Hilly roads always take some extra journey time. It was luck that the driver was very gentle man and he has a lot of knowledge about the place; in fact he a driver cum tourist guide (with no extra cost). Finally we have reached Munnar and the driver (guide) had taken us all the major tourist attraction. As per his opinion we should stay one more day to explore all the location in Munnar. Anyhow we have completed almost half, the tea estates, echo park, beautiful flower garden, some oldest dam and the top view point of Western ghat. The scenic beauty of tea estates can be compared with Darjeeling of west Bengal. It's totally outstanding experience to be in a location surrounded by tea gardens only. Driver/Guide showed us the locations where movie Chennai Express was shoot.........
It was around 6 pm and it's time to start our return journey. The driver had selected a north Indian restaurant and we had our food. Food was delicious as well as ambience was also good.
Alleppy :- And finally we were going to enjoy the backwater experience of Kerala. We booked the same driver for our own benefit of having a guide without additional cost. Started in the morning and reached there by 10 am. Before moving to backwater house boat he(driver) was advising us to visit a private museum nearby area. Shri Ravi Karunakaran museum; the entry fee was Rs 200 only and it was not so big like state museum.
A guide was also provided with us for helping us to explore the museum. It's a house (2 storey building)built by the owner Shri Ravi Karunakaran. After his death, it was converted to museum by his wife for the memory of her husband and opened for public. The museum was full ivory collection, precious crystal from all over the worlds, one vintage car (in good condition), a traditional Kerala House room (inside the museum) and lot more. The guide told us that his wife was used to travel all around the world and these are all her collections from different corners of the world. It's a worth visit place in Alleppy.
We didn't book a boathouse since we were not going to stay there, so we have booked a Shikara boat which charged us Rs 600 per hour. We booked the same for 4 hours. Shikara boat is a half opened boat with seating facility of 12 people and bed cum chair for 2 persons. We explored the backwater and enjoy the beauty of Alleppy through out the day.
There are few Dhabas located in the nearby area of the backwater. Normally tourist boats were stopped there for lunch and refreshment. We ordered some local fish fry items, banana chips and coconut waters. The Zaika was different, cooked in coconut oil, but tasty and fresh.
Relaxing in Shikara boat and roaming around the backwater on a rainy day is one of the best peaceful moment we have ever experienced. It's like nirvana.
We have returned from Alleppy in the evening and fresh up in the hotel and packed our luggage and ready to catch the train to Chennai. Since we time (3-4 hrs), the drive told us to visit Kochi marine drive. Visit Kochi marine drive in the evening was an another breathtaking experience. We have spend 2 hours there and then return to railway station. We have paid the driver his charge and thanked him for his guidance throughout the trip.
We have searched a bar nearby the railway station and ordered some beer to make a happy cheerful ending of the trip. In the next morning we have reached Chennai, back to our real mechanical life.
We feel regret that we could not plan properly and visit Kovalam & Varkala beach. Next time we'll make it. Kerala is a state where you can have numerous experience like backwater, hill station, waterfalls, beaches, tea gardens etc.
Indeed a unforgettable trip. Hope to visit again.
In Brief budget of the trip (for two persons) :-
Trichy to Kochi train fare - Rs 1600
Hotel stay for 3 days - Rs 2400
Cab for 3 days - (Rs 2000 + Rs 5000 + Rs 2000) = Rs 9000
Boat, Museum, Movie etc - Rs 3000
Food & drinks - Rs 8000
Train fare from kochi to chennai - Rs 2000
Hence approx cost - Rs 26,000/- ( Twenty six thousand only). Highly affordable.