Kumarakom is an important tour destinations in Kerala situated in Kottayam district .Kumarakom is known as one of the paradise on earth.Tourists from all over the world flows to this destination as this is surrounded by water all over the shores and its incredible natural beauty with backwaters .It is surrounded by the Vembanad lake and it is one of the biggest water source in kerala having plenty of flora and fauna species .There are also Kumarakom Bird santuary where many rare species of migratory birds are visiting in their migration time.
Also Kumarakom is one of the best Honeymoon destinations in Kerala and had many offers .Since Kumarakom had two monsoons namely south west and north east mainly because it had a tropical climate.Also the major attraction is the houseboat , mainly known as "shinkari vallom" and it is specialy designed with flowers and perfumes for honeymooners .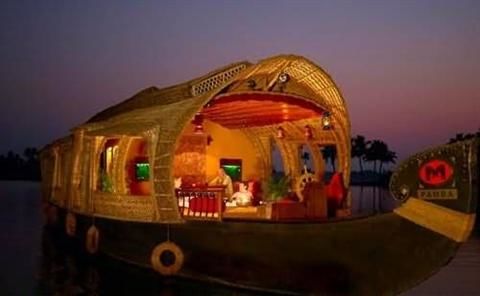 Apart from this , there are more ayurvedic resorts and spa providing all sorts of ayurvedic treatments for the tourists .Also there are good restaurants in Kumarakom serving all sorts of dishes along with toddy from the coconut trees .Thus Kumarakom is best honeymoon destination and have best offers in Kerala Honeymoon Packages. has a moderate atmosphere.