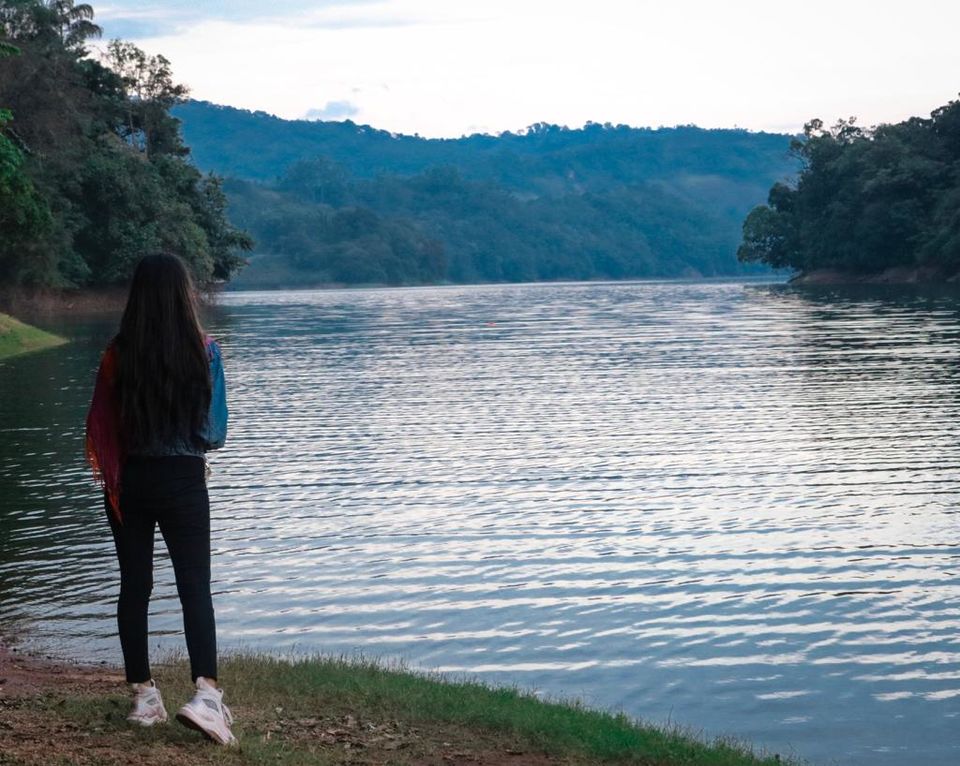 Kerala- known for its exhilarate, enchant, and enthrall. A state that is as vivacious as it's known to be, a place where one could search for a taste of heaven and a place that is commonly known as "God's own country". I recently did a trip to Kerala to experience the same. During the visit, we visited commonly known places like Cochin, Munnar, Thekkady and Alleppey (Alappuzha). Our flight was scheduled from Delhi to Cochin at 5 am. Once we reached Cochin, the greenery around the runway really did amuse me and I was electrified to know and experience what was there for us in the next few days. The airport was surprisingly small but I could feel the fresh air around us, and for people living in Delhi, it is a breathe of fresh air.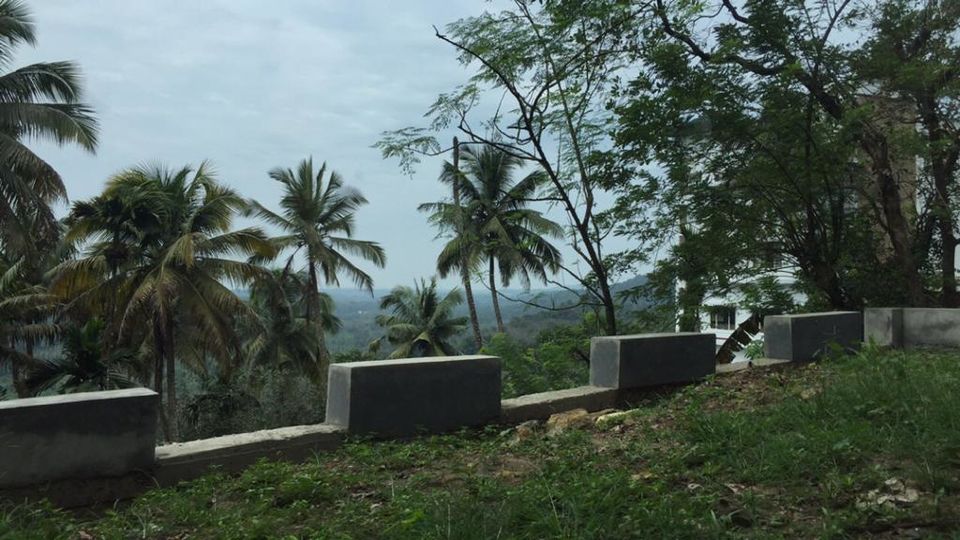 We had booked car services for us in advance and we headed towards Munnar from there. Munnar is a hill station in Kerala, located about 1600 meters above the sea level, in the portion of Western Ghats that lie south of the Palakkad Gap. We could see nature far from the madding crowd and their frantic pursuits. On our way to Munnar, we decided to satiate our hunger by having authentic South Indian food and tea, of course. I don't remember the name of the place but it is some kilometers away from the airport.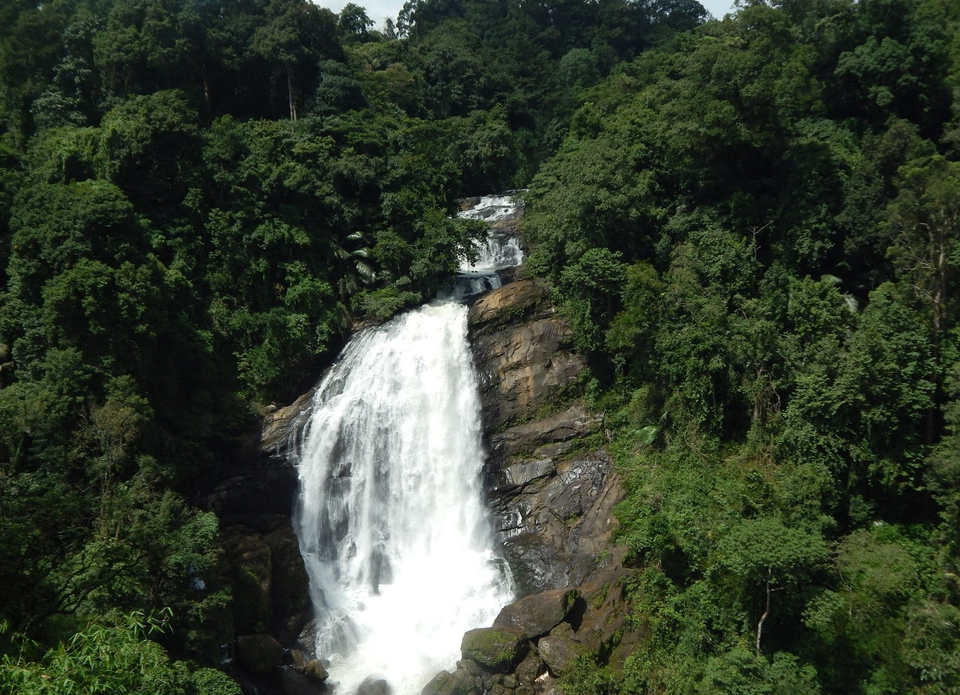 Even though I was dozing off during the ride but I could vaguely remember how picturesque the views were. Finally after 4 hours of driving up top, we managed to reach Valara waterfalls. Though the falls are visible from the highway, its advisable to trek to reach the bottom of the falls. The waterfalls are surrounded by lush, dense forests that are home to a variety of animals and birds.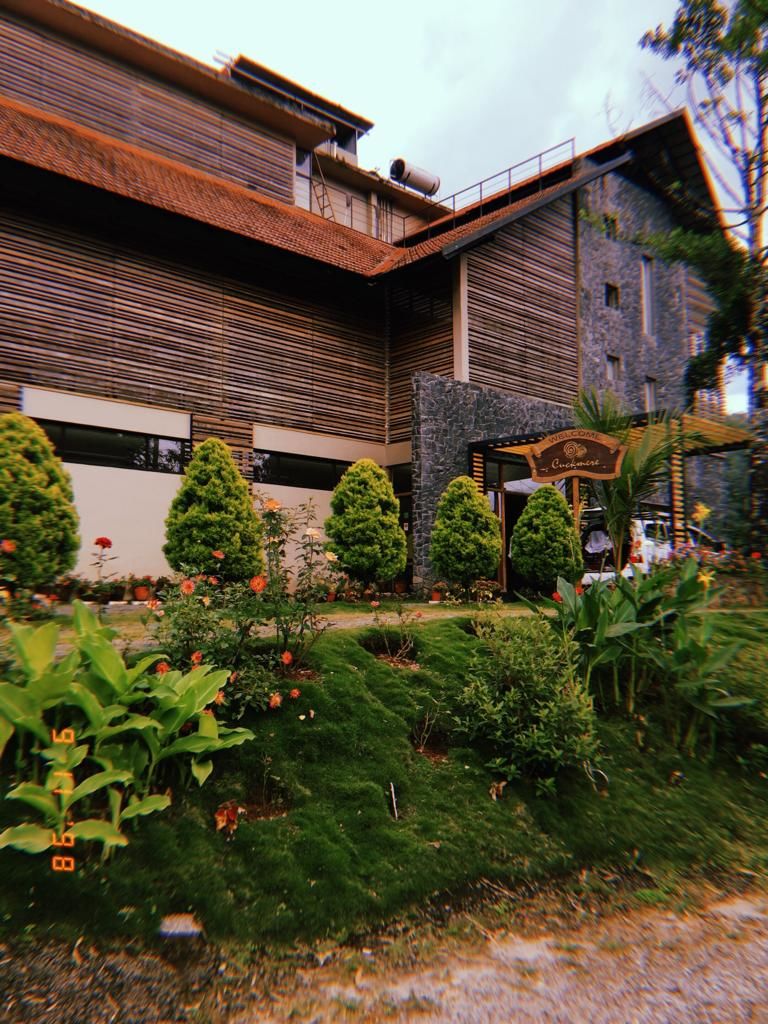 Later on the trip, we also discovered by the locals that it is pronounced as "Moon-aaar", meaning the land of three rivers in Malayalam. We arrived at our accommodation, Cuckmere Resort which is a beautiful resort and I would totally recommend it to anyone who is going to Munnar! After travelling for almost 9 hours, we just had enough energy to have dinner and retire for the day.
Our driver who was a local from Munnar somehow became our tour guide and took us to places. We woke up, got ready and had a sumptuous breakfast while looking out to this view.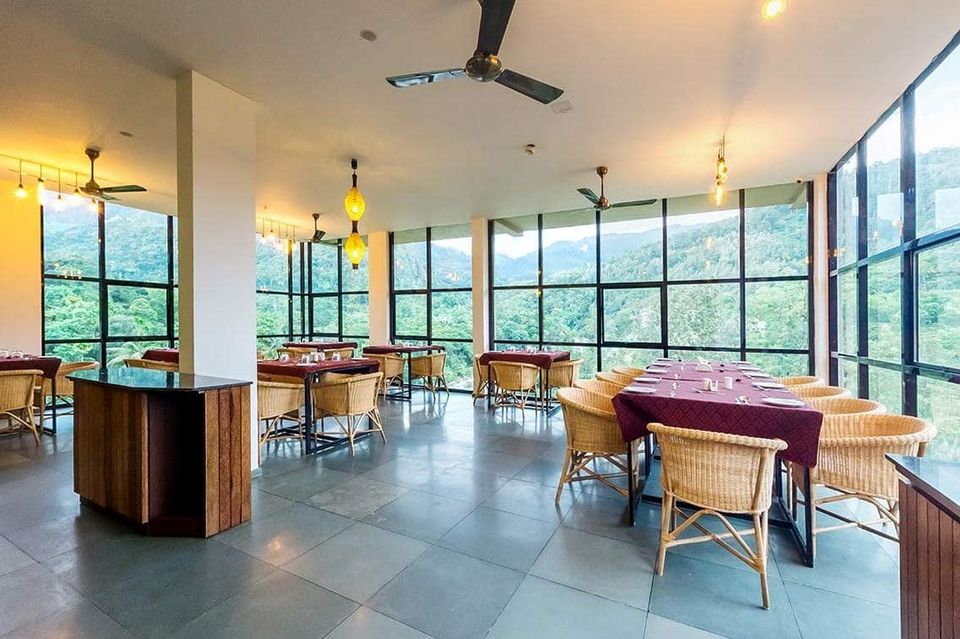 The pristine mountain air with its distinctive smell, the cool surroundings which were nearly two times cooler than the plains, the mist descending into the valley, it all made us more excited for what was there the following day. The same day we were to explore Mattupetty, Pothamedu and Rajamala park.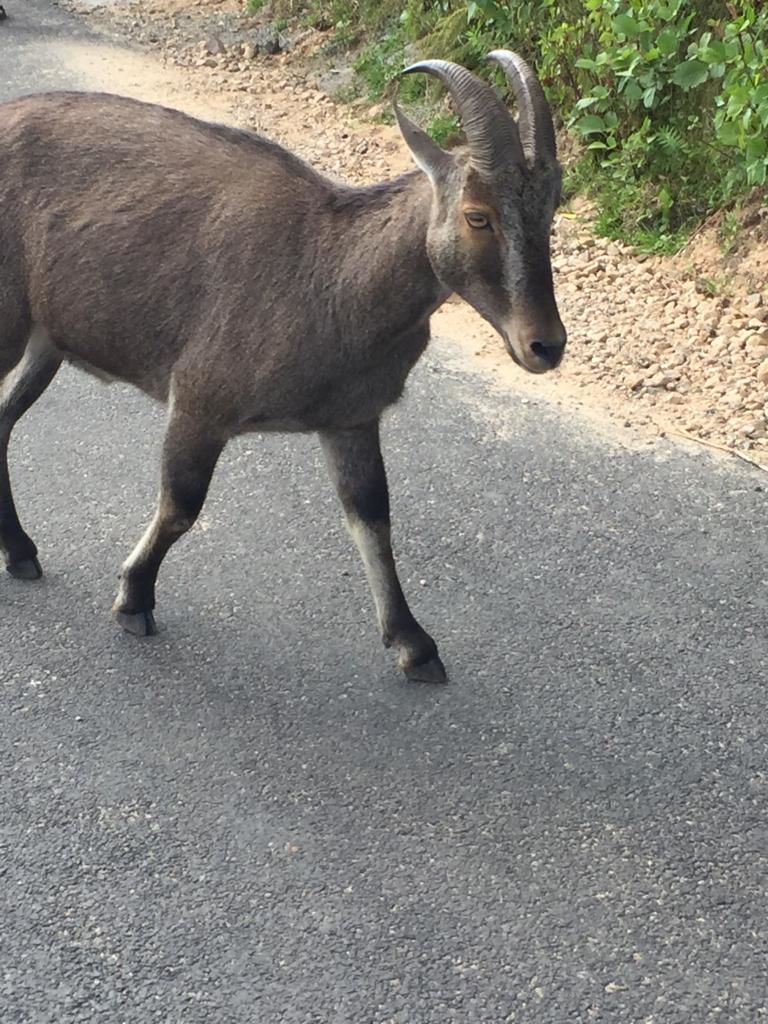 People flock to Rajamala to watch the Nilgiri Tahr in its natural habitat but it is the intrinsic beauty of the destination that makes you wish you never leave. Rajamala is among the finest Hill Stations in Idukki, located around 15 km from Munnar.
You're surrounded by what seems like a lush green carpet on all sides. And we were lucky enough to witness the Neelakurinji which blooms in every 12 years. After visiting Rajamala, we headed for a delectable lunch at a resolutely unhurried restaurant.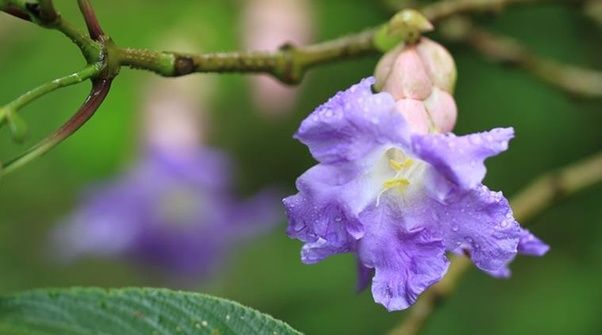 "I would definitely want to go back there when Neelakurinji blooms the next time." We returned back to the hotel after exhausting ourselves and started preparing ourselves for the next day.
The following day was all about exploring Thekkady, also known as Periyar and sometimes Kumily too. We left the hotel after having the most delicious breakfast. There is something about South Indian food that always makes me want to have it more. Maybe because it's vastly different- think steamed, spiced and coconut-flavored.
On our way to the Periyar tiger reserve, we visited the spice and herb plantation and bought ourselves some herbal medicines from there. Honestly, they are not that useful but over there everything seemed so nice and fresh. Misty all around, rain drops making the Fortuner's windscreen hazy and wild fragrance of spices turning our senses on- that's the most brief description of how we felt while travelling on that serpentine road that reaches Thekkady from Munnar.
Since we all know Thekkady is commonly known for the spice plantations and the world famous Periyar National Park which is an experience in itself. There are many options like boat safaris, jeep safaris, treks, camping, bamboo rafting, nature walks etc to explore Periyar and witness the wildlife. It's advisable to book any of the above activities in advance. (https://www.periyarfoundation.online/)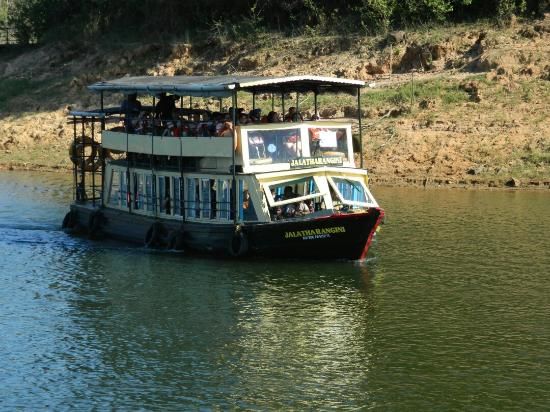 Out of all the options, we preferred to go for a Boat cruise, which was serene. We could actually see some wildlife in the surrounding hills including wild elephants and deer from the boat. Unfortunately, spotting a tiger only happens once in a blue moon! KTDC (Kerala Tourism Development Corporation) has maintained the place nicely and they make sure that no animal is harmed/disturbed during the visit. There are a lot of Eco resorts too nearby but the booking is not easy due to limited availability. So BOOK IN ADVANCE!!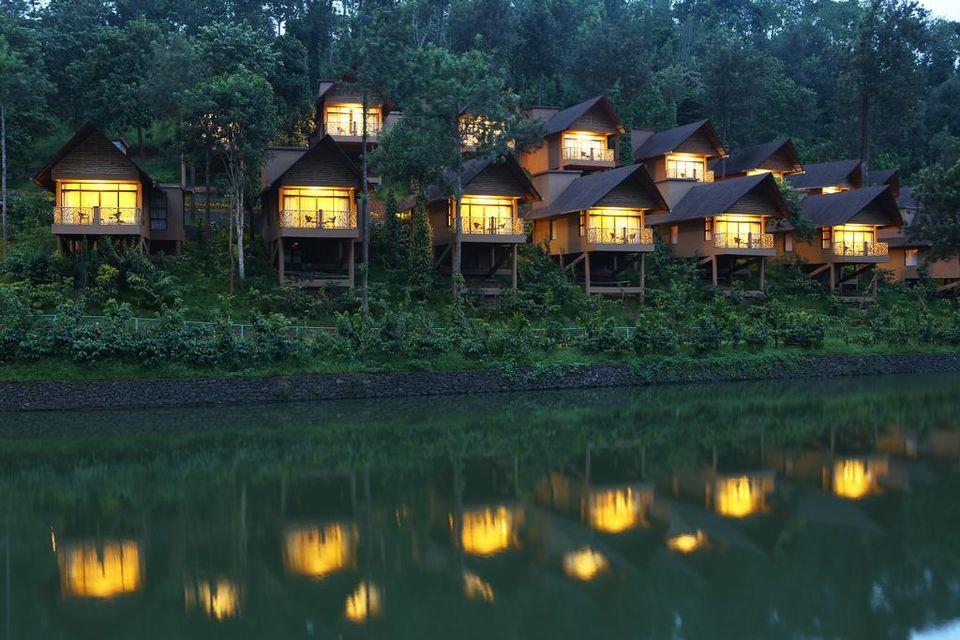 Once you are done with the Tiger Reserve; myriad of extra activities awaits you at Thekkady. Before going for shows in the evening, you can go for an elephant ride, give elephant bath or even get an elephant shower which is quite thrilling! We were running late so we opted for the last show of the very famous Kathakali dance. I have seen this dance form on the television, but witnessing the live show was an affair in itself!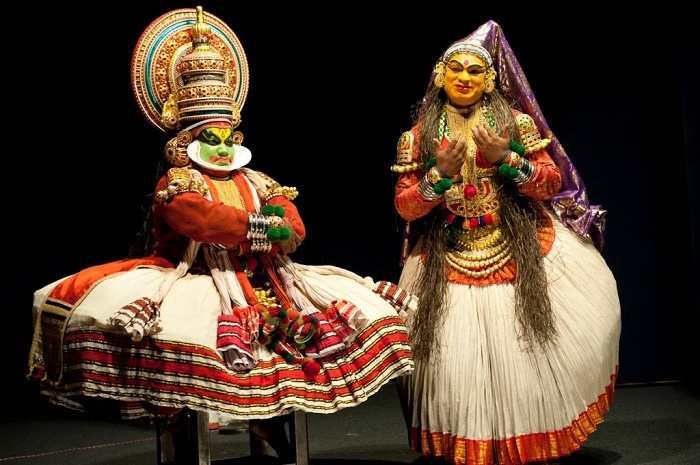 Are you passionate about art or a lover of folk dances? Then Kathakali show is a must for you! Trust us, your journey will be incomplete without watching that. One of the oldest dance forms, includes a highly developed language of gesture, through which the artist conveys various stories. The body movements are meticulous and the stories are conveyed with such poise and grace with the help of expressions and hand movements. Later on, we headed towards our hotel which was situated almost 7 kms away from the main town. The hotel was super nice and clean, we had a warm welcome from the staff. (http://themountaincourtyard.com/). Situated on a hilltop, we had scenic view from the balcony of our room.
This was the most awaited day for me because I have always wanted to experience the backwaters of Kerala. I am assuming that most of us know about it and even if you don't, don't worry, add it to your wish list already! We opted for the most quintessential way of experiencing the backwaters, a house boat. Alleppey (Alppuzha) is the most popular backwater destination, when we asked for suggestions, everyone had unequivocally answered "Kerala backwaters". And now, we owe them big time for the recommendation.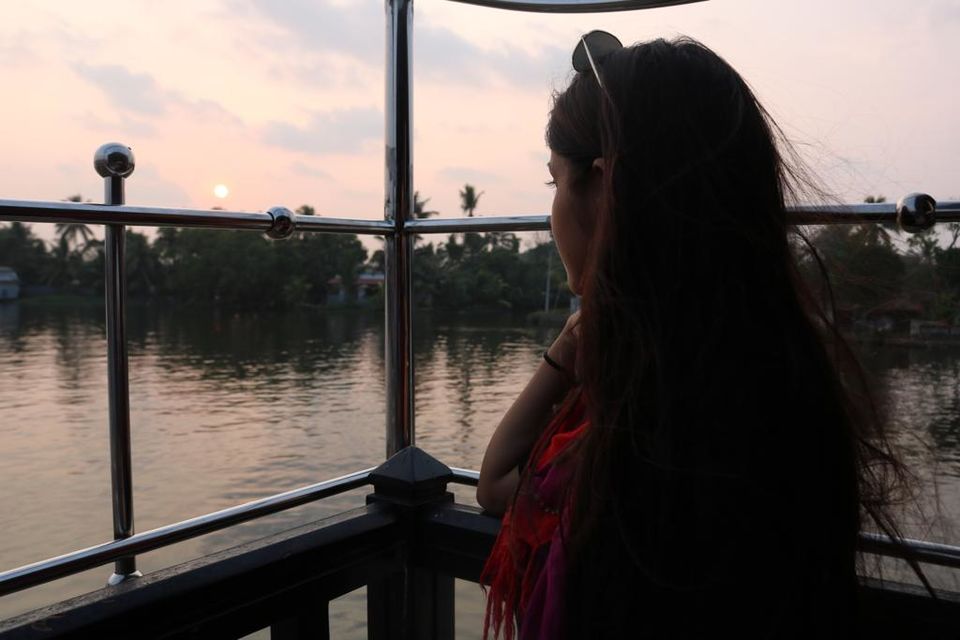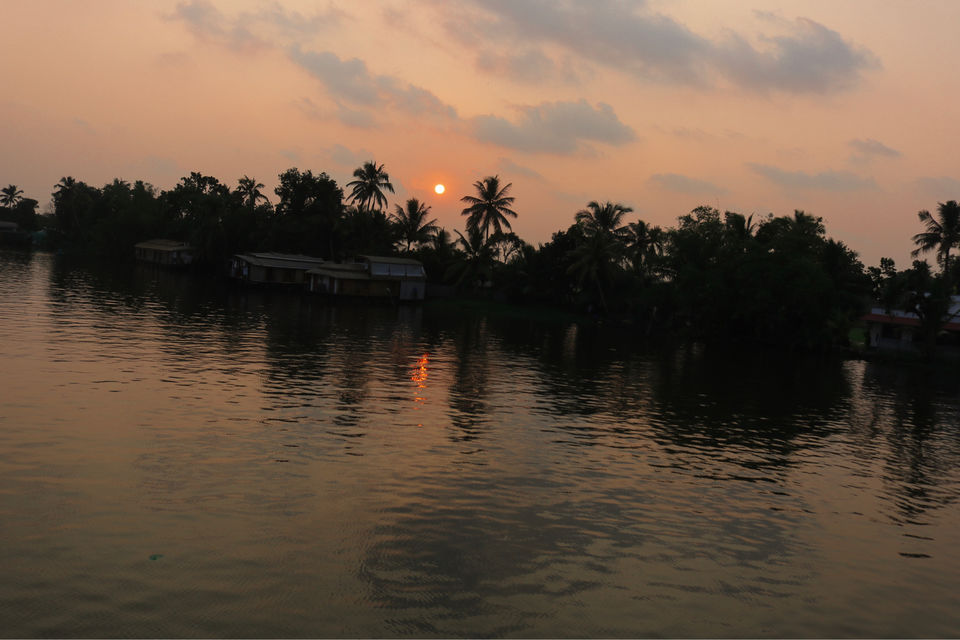 These houseboats take you around the backwaters depending on the package you signed up for. We stayed overnight on the Kerala backwaters in these houseboats. The landscapes were a personification of a serene, stunning wonder. While travelling on the boat, the only sound you are hearing is the slicing of the smooth water as you move ahead through the Kerala backwaters. What we had experienced in those few hours, was something beyond the almost-in-your-face picture perfect beauty of the Kerala backwaters. The day came to an end by devouring the sumptuous Kerala food cooked to perfection by the local chef that accompanied us on the boat with the view of a star studded sky and the tranquility of the backwaters.
The sun is now up and the golden carpets behind the coconut tree barriers catch your attention. The backwaters, coconuts and rice trees- the views match the image of Kerala that you have always had in your mind! Since it's the last day of my trip, all I want to have is authentic South Indian food- Idli, dosa and vada! Later on we headed to the city that is an amalgamation of Old and New India. Cochin/Kochi (you may call it anyway) is lovingly called the Queen of the Arabian Sea. Once a flourishing port, this city is a major metropolis in the Southern Indian state of Kerala and a mixture of many cultures.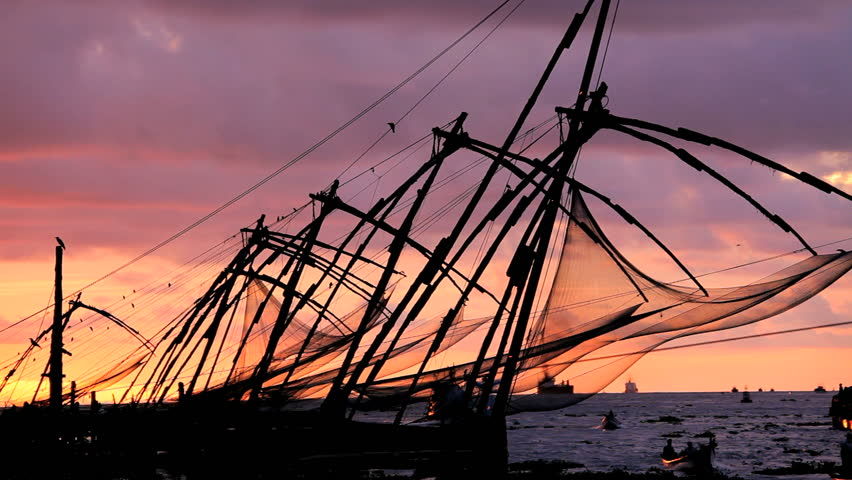 During the colonial era, it was first occupied by the Portuguese, then the Dutch and finally the British. It is no surprise that this city is packed with plenty of historical attractions! Since we had little time on our hands, we wanted to explore as much as possible before we could catch our flight for Delhi. I think I am too much in love with backwaters, that the first thing that we did was to explore the backwaters of Cochin as well. Thank God that we did!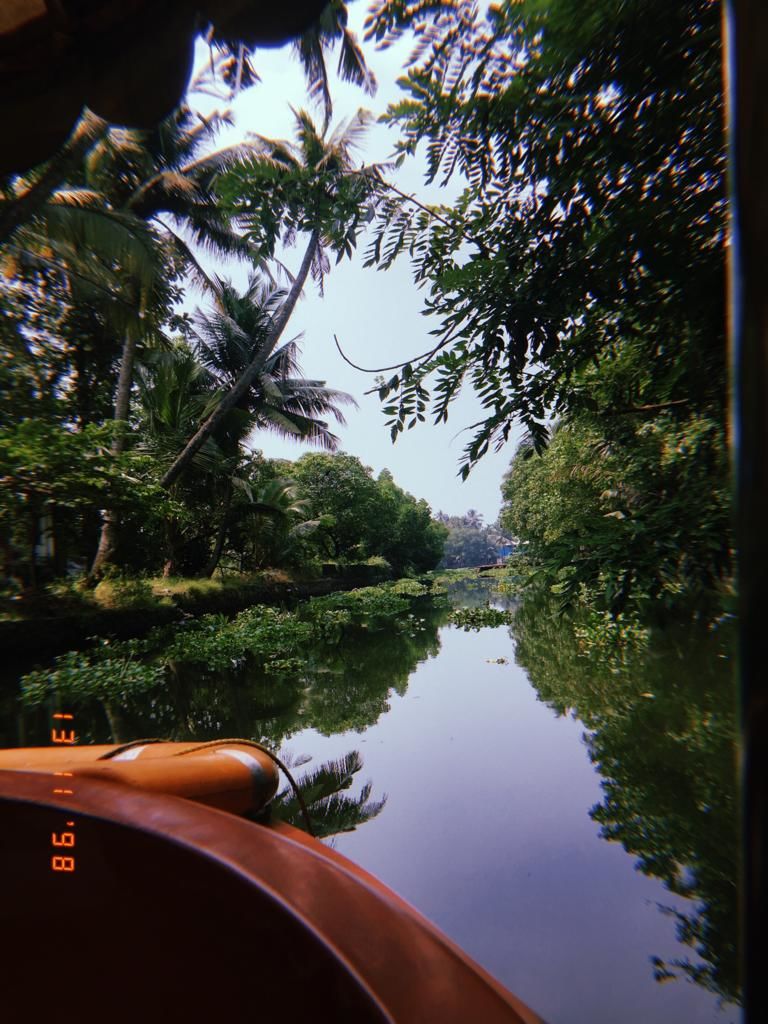 Nothing can be more fascinating than cruising through the serene lakes of Cochin that are lined up with coconut trees. The backwaters have a sprinkling of well-kept bungalows. Some are even nestled on the tiny island in the middle of these backwaters. A perfect recluse from the maddening crowds! We got to witness the Chinese fishing nets, Arabian sea, Nut sedge and many bird species like Great Indian horn bill, water ducks, Cormorant cuckoo and Heron.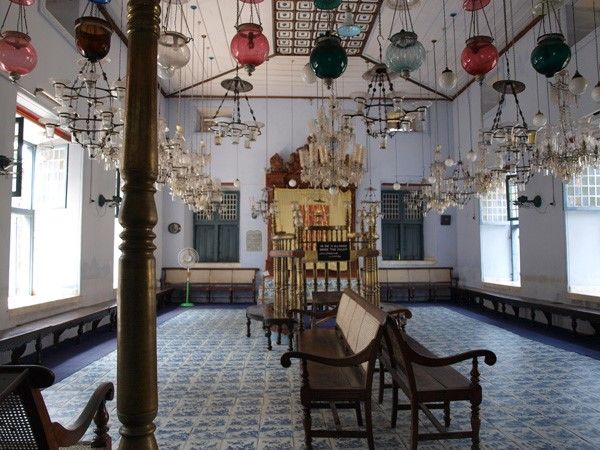 Afterwards, we could only explore one more place that is Paradesi Synagogue, known as the oldest active synagogue among the Commonwealth nations. 'Paradesi', the Tamil word for 'foreigners', in this context refers to the Spanish-speaking Jews who built it. The melting pot of Cochin sees an overwhelming influence of Hindu in the Cochin Jews community, evident from the different colorful clothing worn at various festivals. From Belgian glass chandeliers and hand-knotted oriental rugs to hand-painted porcelain tiles, the synagogue is full of antiques and collectibles from centuries ago. Then we headed towards the airport after having a quick lunch from a local place to catch our flight back to Delhi.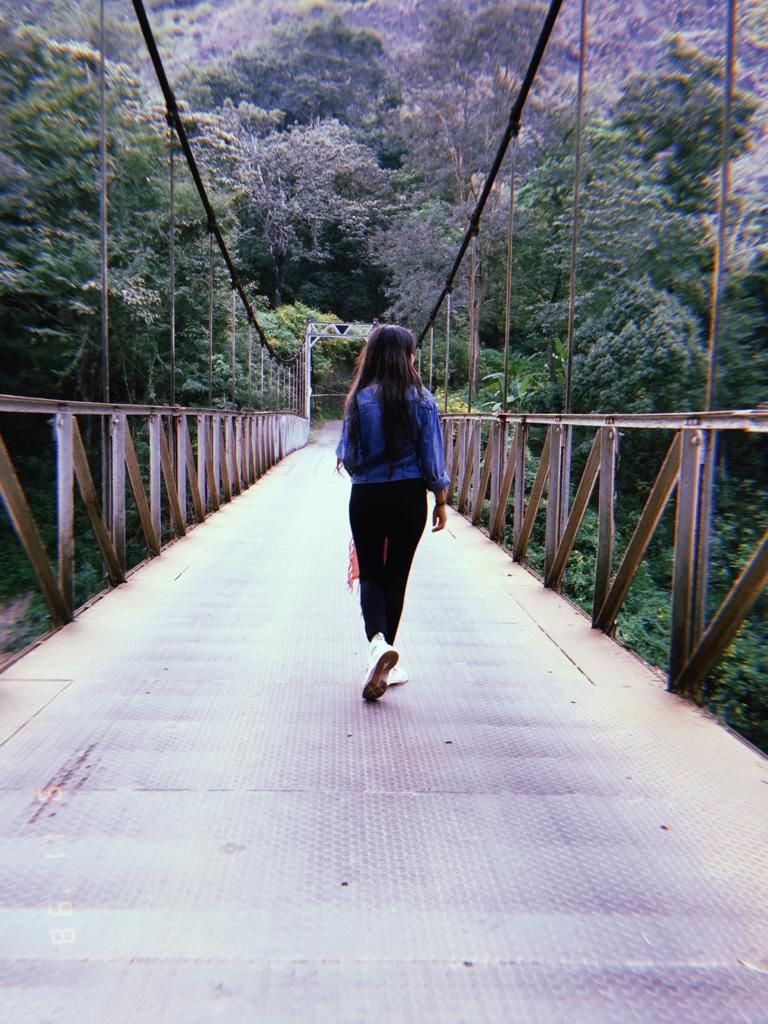 In a nutshell, Kerala is one place which I would love to visit again and this time, for longer span of time. "Whether God's own country or not, Kerala is a taste of heaven on this earth, a place where you can be as healthy and happy as you wish to."