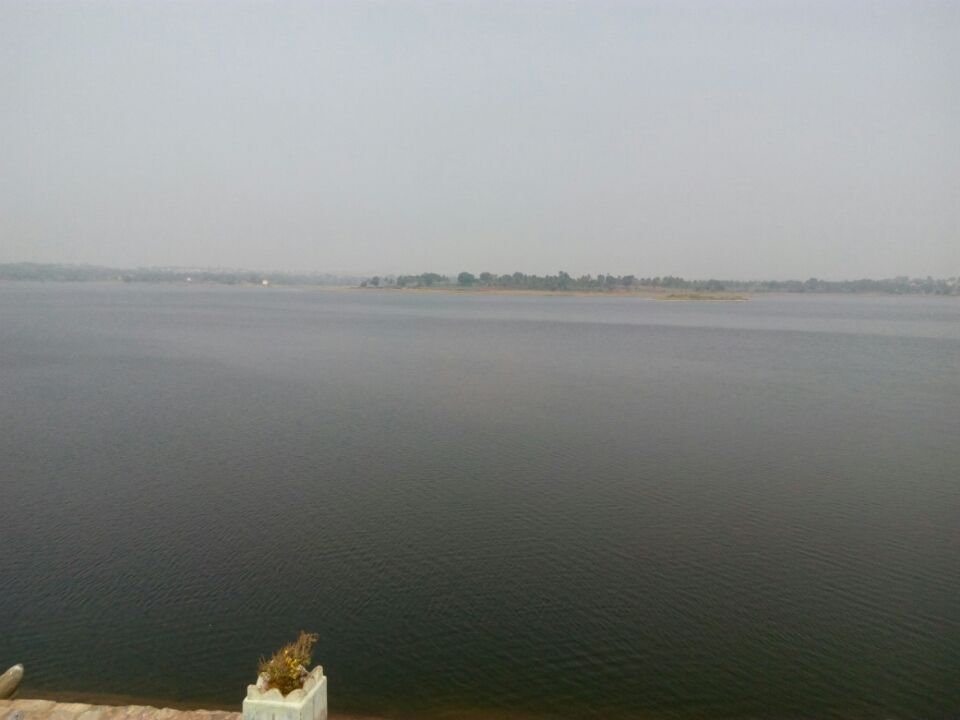 Hey guys its been a long time since there was any blog from my side and that was bcoz of my busy schedule in office. It was finally time to relieve all my stress and frustration by taking my bike out for a spin and here I am with a story of the same.
        After 3-4 days of planning and not finding any new places to be explored, i came across one such place called Kere Tonnur. This place is just a normal lake😋 but you guys might ask wat is so special about that?? There is something very special about this lake.....it is a Man made lake which they say is more than hundreds of years old. Seems exciting ryt?? Of course it is.
          I made arrangments for the ride and this time i was riding along with a group called "The Travelling Circus". For people who like bike rides i recommend you to join this group since it is a very gud group with a lot of friendly like minded bikers😃. I personally like to thank this group especially Shubra and Satwik the founders of this group for letting us join and making us realize the true enthusiasm of biking.
           So coming back to the details of the ride this place is 120kms from kengeri and the route is the normal Mysore road where u need to carry on uptill Shrirangapatna and from there you will have a deviation which stretches on to the outskirts of Pandavapura. ( You will always have the help of Google Maps though there is no signal at the final stretch of the road which carries on to the lake).
The meeting point of the ride was the Panchamukha Ganesha temple on the Mysore road where we had a quick intro and a few selfies and finally started off with the ride.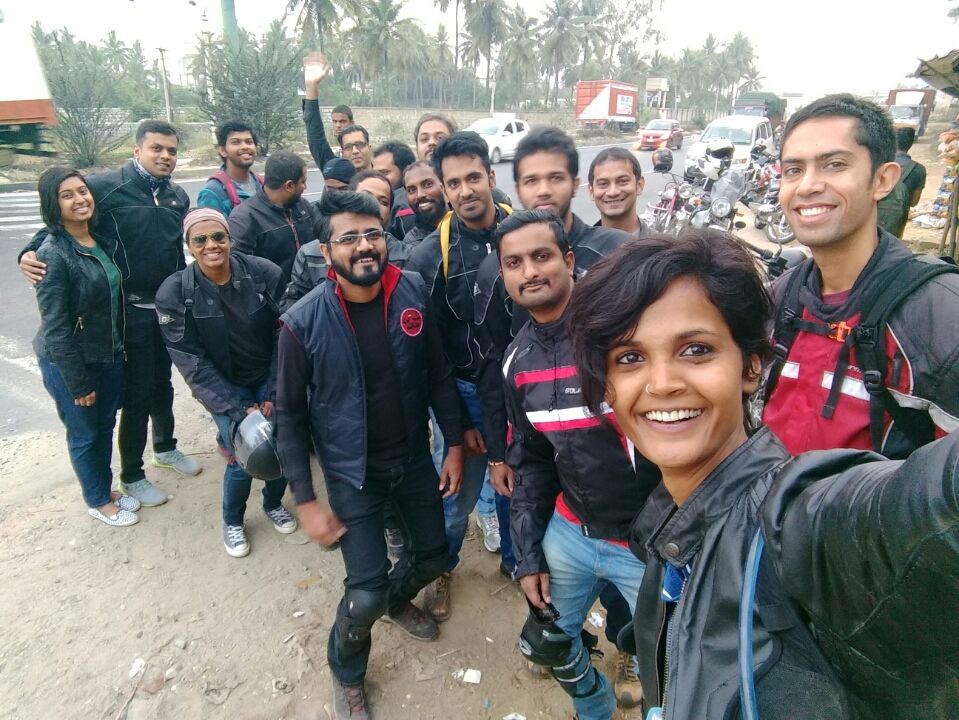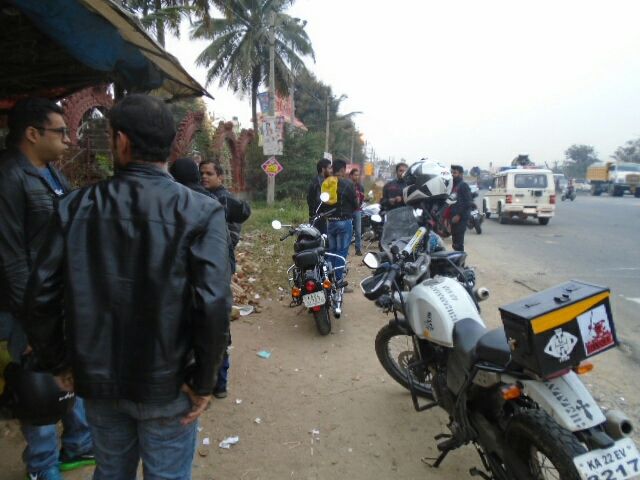 There were 16 bikes (i guess), with triumphs being a part of the group it was a complete bike show on the Mysore road. We started off at 6:45 and since it was a sunday there was usual traffic and people who ride on Mysore road know the pain... it is like a normal road with commuting traffic all the way.
        Our first break was at a hotel called Indradhanush which is a pretty good hotel after Chennapattana. The food and ambience is quite good and you cannot miss this out since it is very much visible from the highway. Discussing about bikes and previous rides while having our breakfast is a very good experience especially for bikers😋.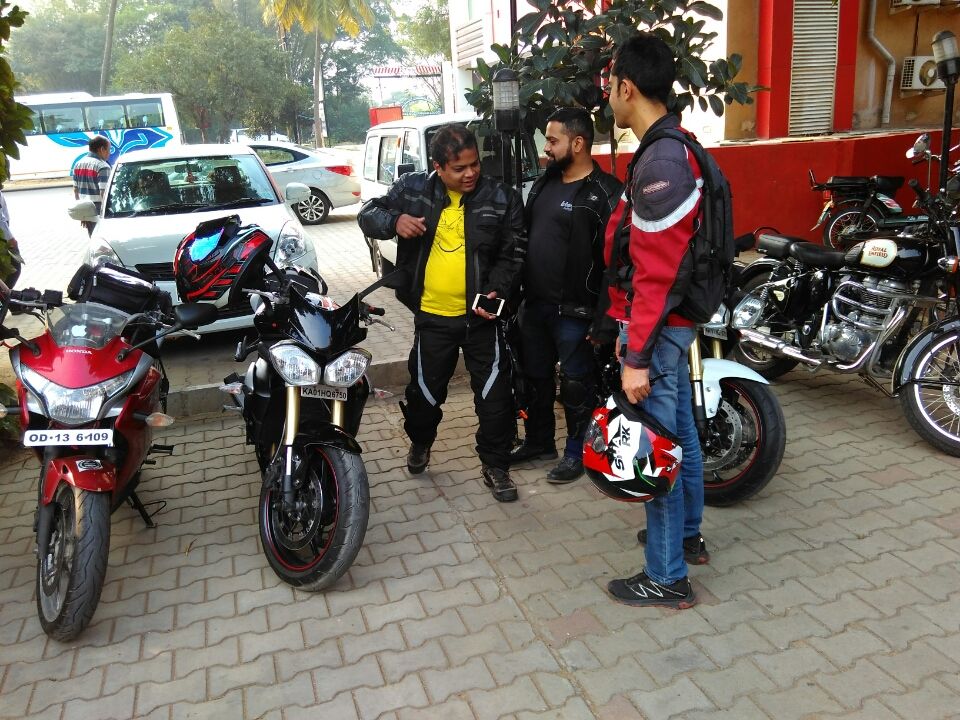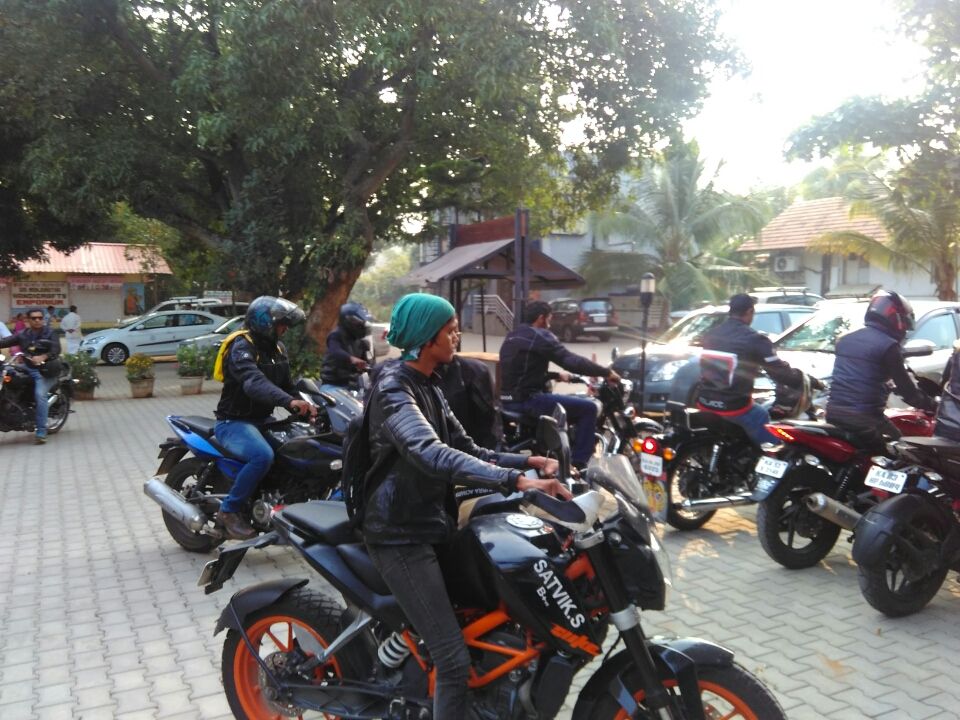 After some good breakfast we headed on to the highway again and were able to cruise at speeds of  80-100 easily. Finally we reached the town of shrirangapattana and took a deviationn towards the lake. The roads are not that good but with farms on both the sides its worth a ride.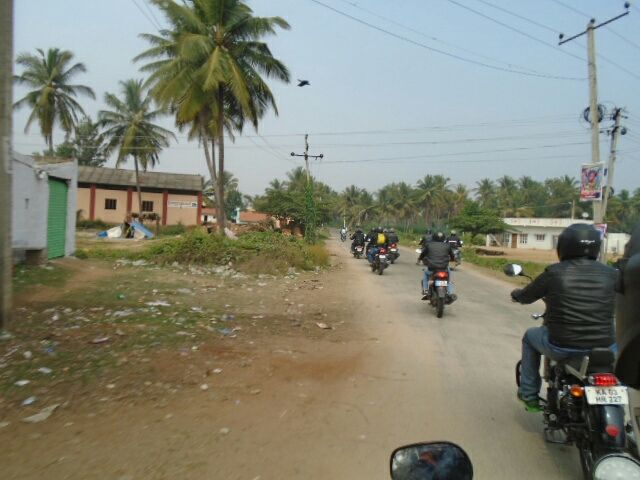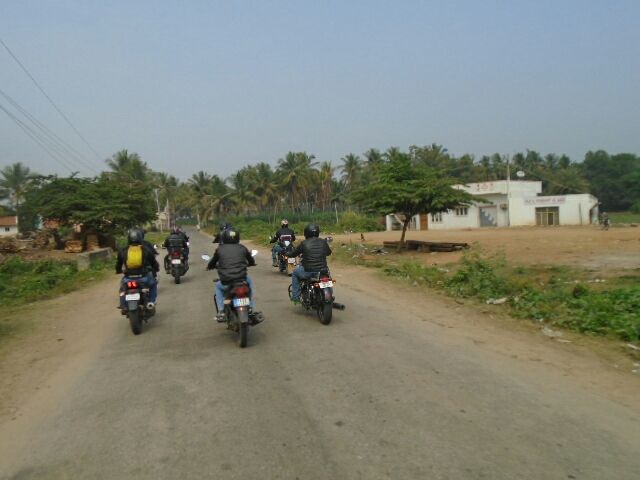 One thing which i liked most was the cleanliness in the lake.....even after so many years its still very clean and pure. Thanx to the guys who have been strict in maintaining the cleanliness. A simple trek amidst the rocks takes you to yet another view point from where you can sit and enjoy the lake forgetting all the problems and stress that u faced on the weekdays😁😂.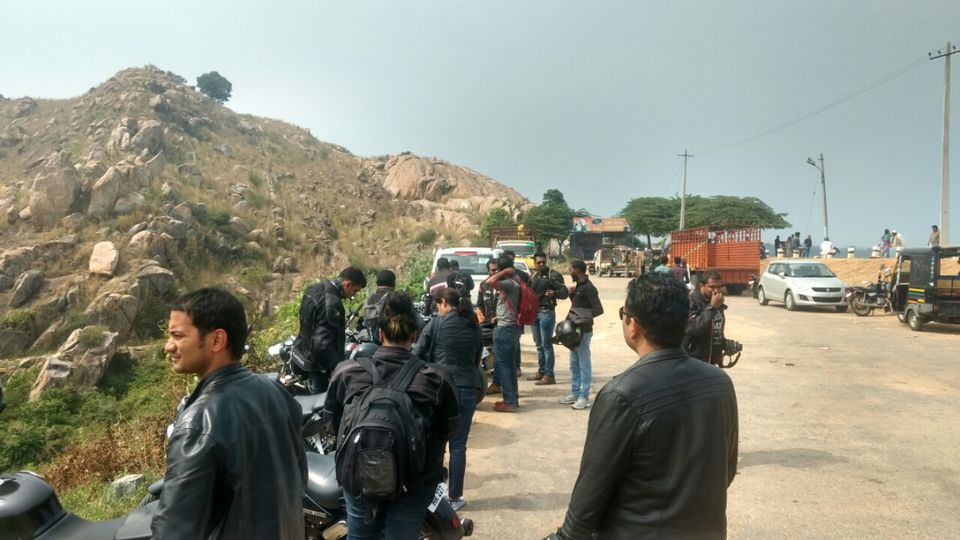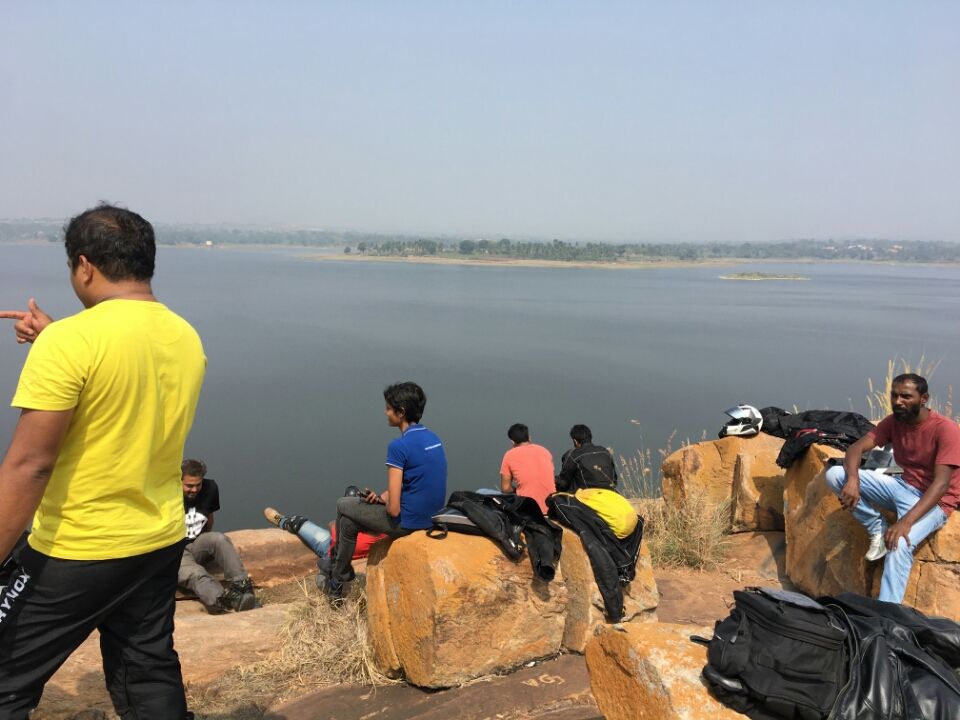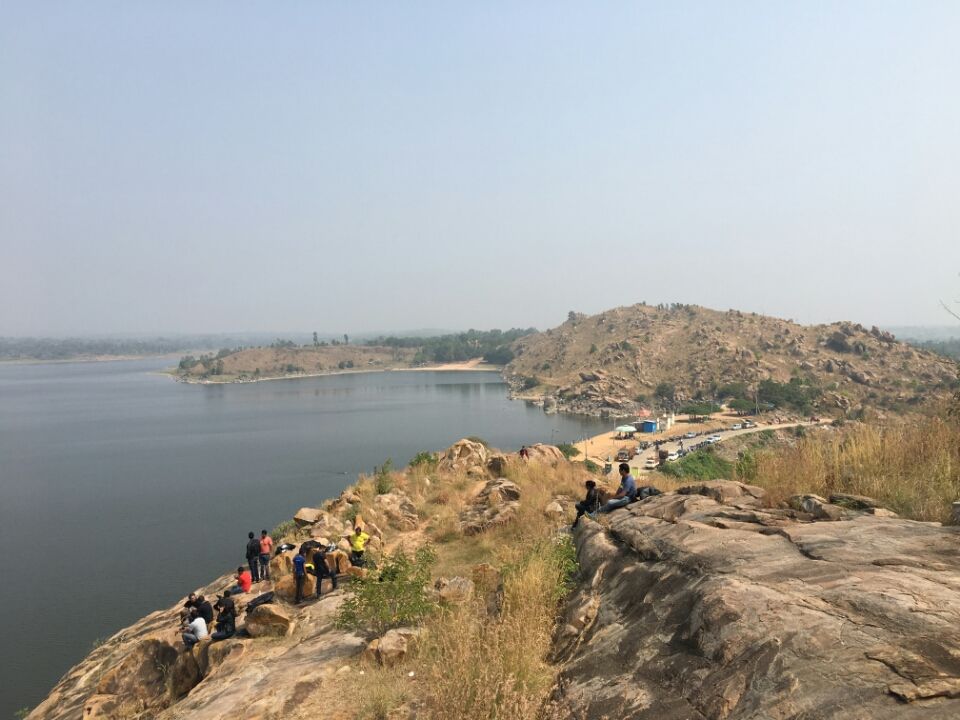 After all this things we thought of doin some adventure by trying out some offroading near the lake which is another way to reach the lake. Though the stretch is not too far it is quite adventurous and obviously bikers love adventure and we went on to try it.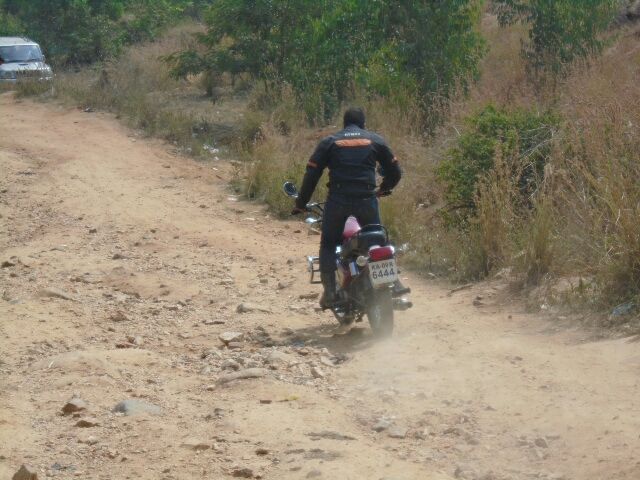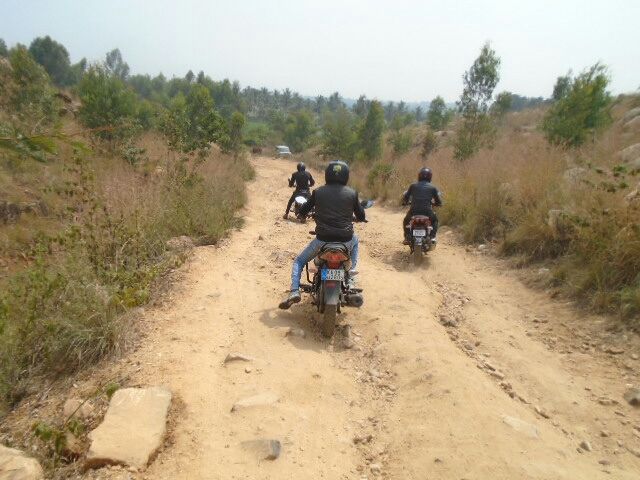 It was 12 and the sun was above our heads. With scorching heat and everyone already hungry we thought of stopping for lunch near a hotel called "Thotada Mane". It is a very good place for lunch and might be some 15kms from the lake.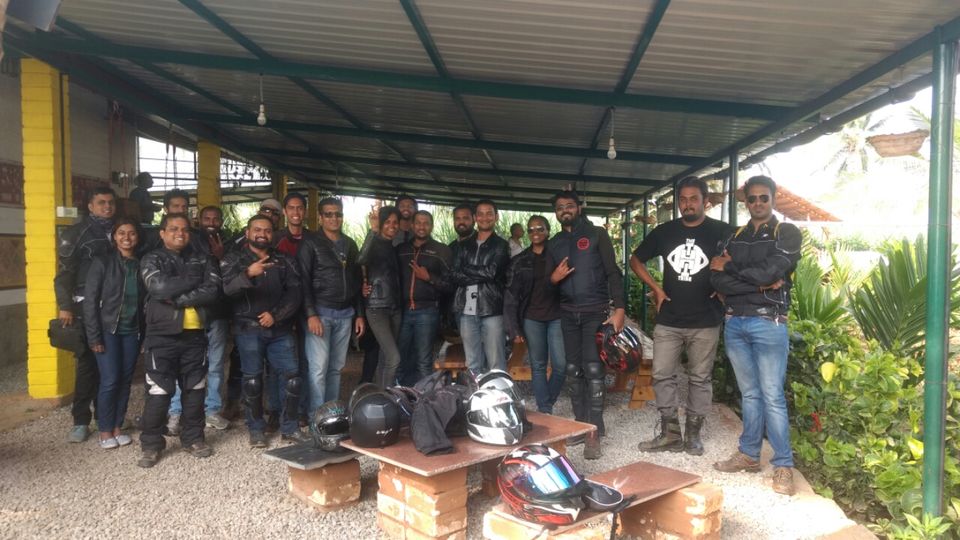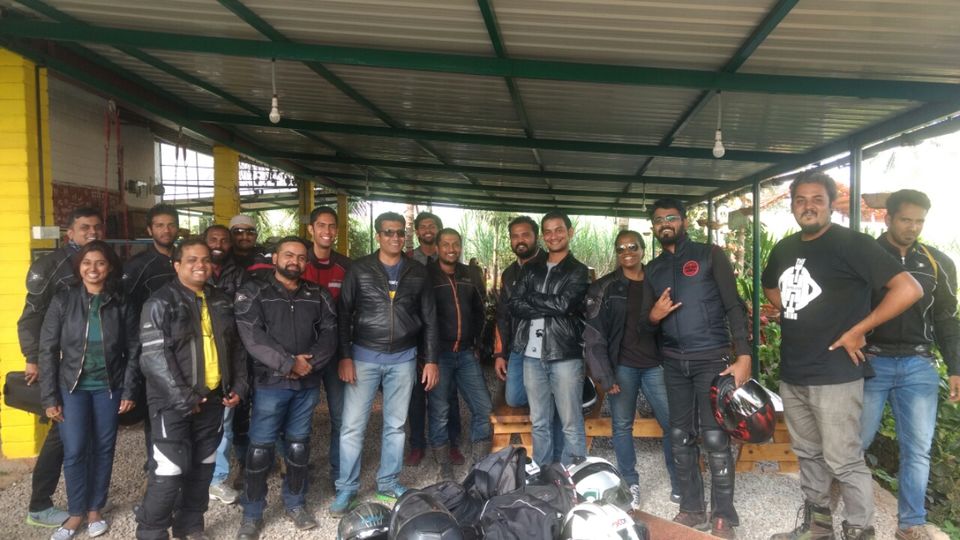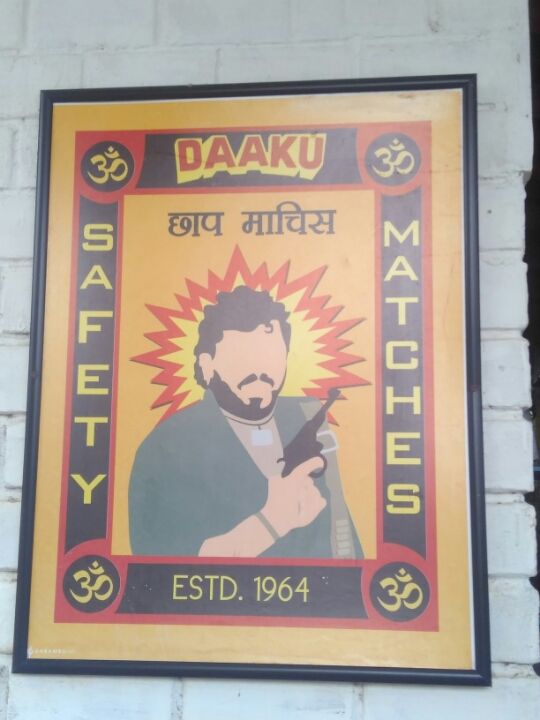 After some heavy lunch and with sleepy eyes we left towards bangalore. With such a group riding towards the highway everyone were busy staring at us on the roads😊😆.
We decided to stop for coffee at cafe coffee day near chennapattana and had some good cold coffee and rejoiced the ride we had done that day, all of which was a pretty good experience.
After some cold coffee it was time to bid adieu to everyone in the group. With a formal goodbye we left CCD with a hope that we will meet for yet another ride sometime soon and started off my journey towards my home in the evening where the traffic was not less than Bangalore's mightiest traffic junction "The Silk Board"😭. Finally managed to cross it and reached home by 7:15 in the night.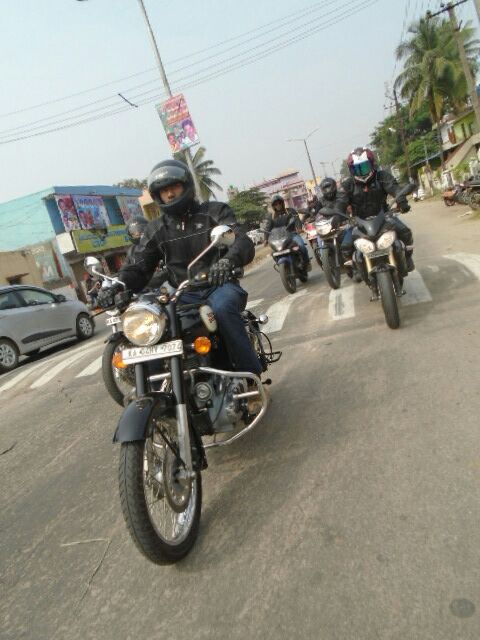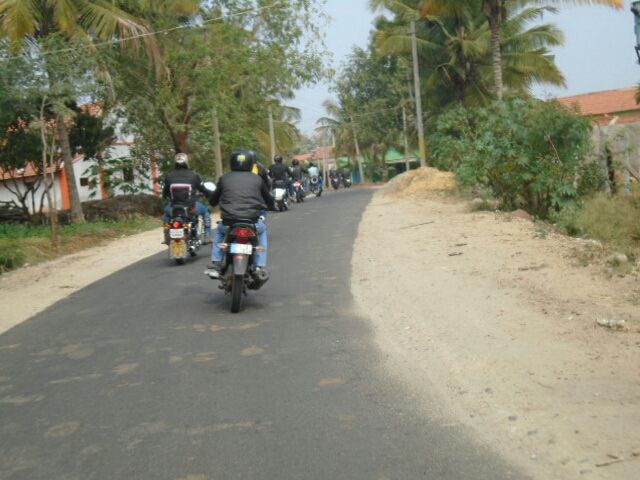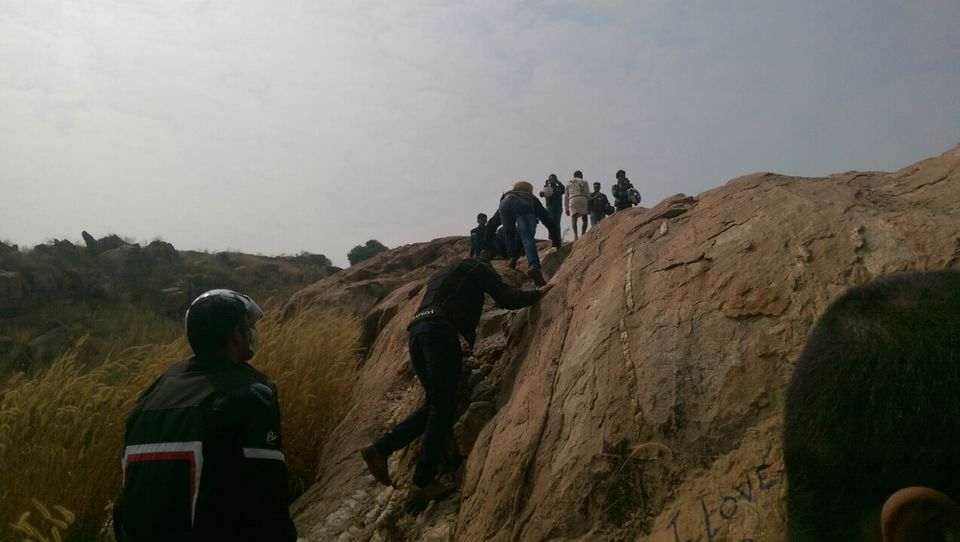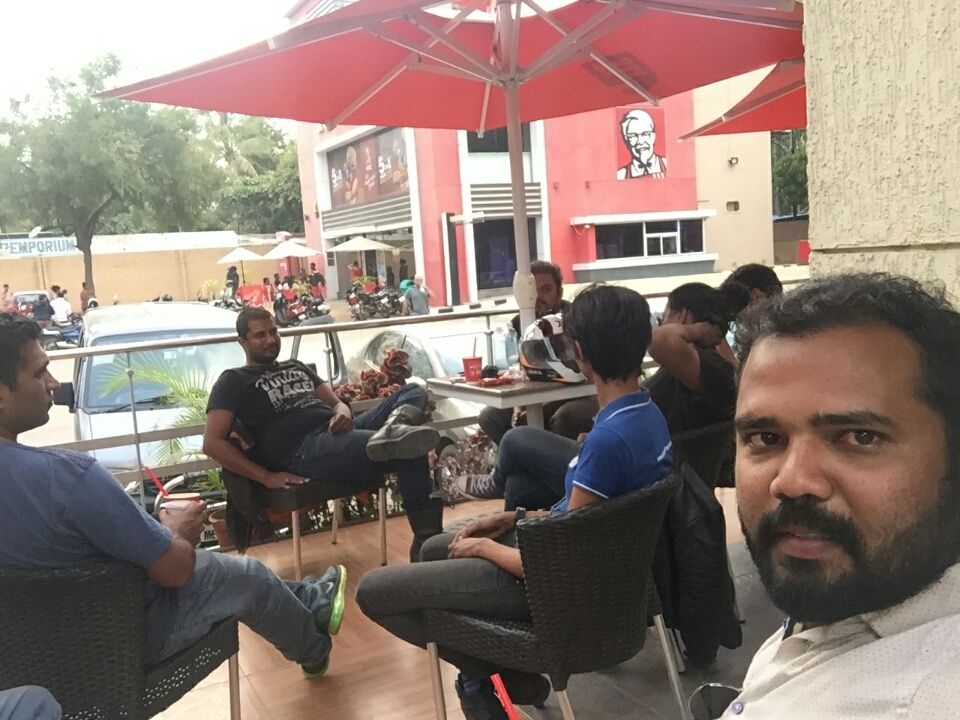 So thats it guys for this blog.  Please do visit this place and let me know how u felt. And if u guys have already visited this place then try to add some more info to this so that it can be helpful to others.
All pic credits belong to the Travelling Circus and especially for Satwik and Shubra- founders of the group. Had a good time with you guys. Would love to join again for the next ride sometime soon.
Thank you guys. Have a nice day😃